In China's dynamic capital of commerce, there is a surprising amount for the little ones to get excited about. When it comes to China, there's nowhere quite like Shanghai for Chinese culture in a safe, easily traversable environment. Nature lovers, thrill seekers, and culture vultures will all find family-friendly activities for their ankle-biters in Shanghai.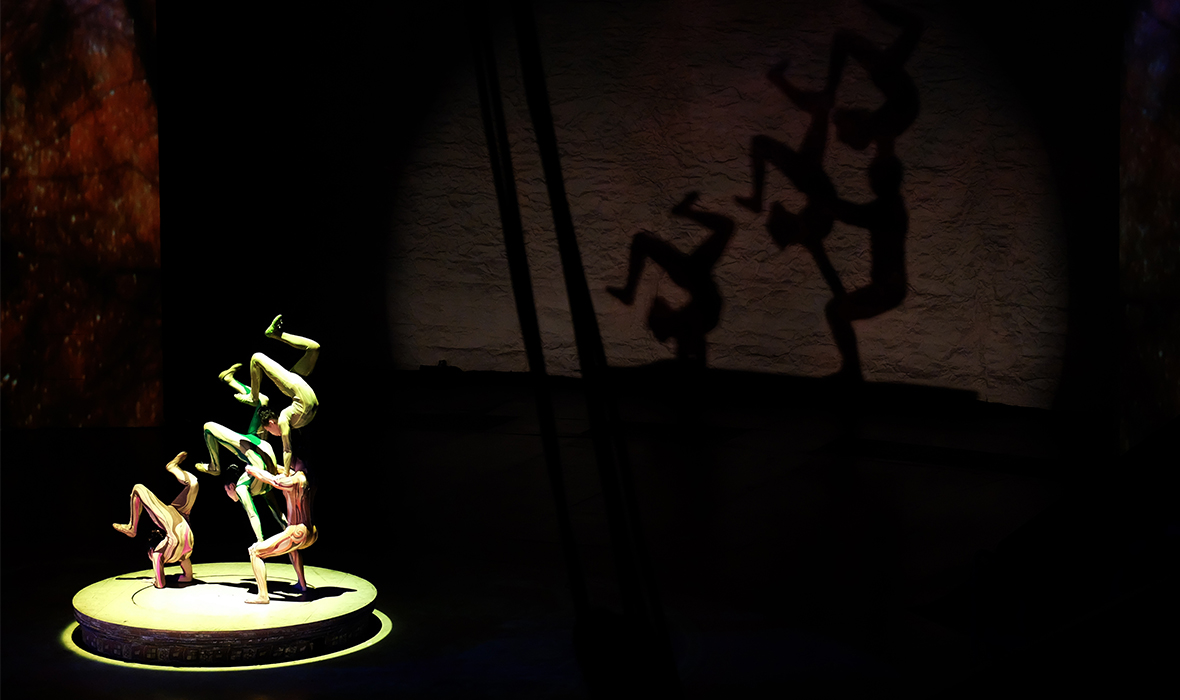 Shanghai (ERA) Acrobats entertain with an array of shows for all ages. The Mirror Mirage features acrobatic performances reflected in a cylindrical mirror measuring 19-by-36 feet; guests can expect to get wet in the Magic Water show as a Chinese compass comes splashing through a soaking wet, ceiling-high curtain; and the Wheel of Life show highlights the skill of performers as they perform acrobatic tricks 32 feet in the air on a rotating metal wheel.
Dates vary depending on which performance visitors would like to see, but showtimes are typically at 2pm and 7:30pm.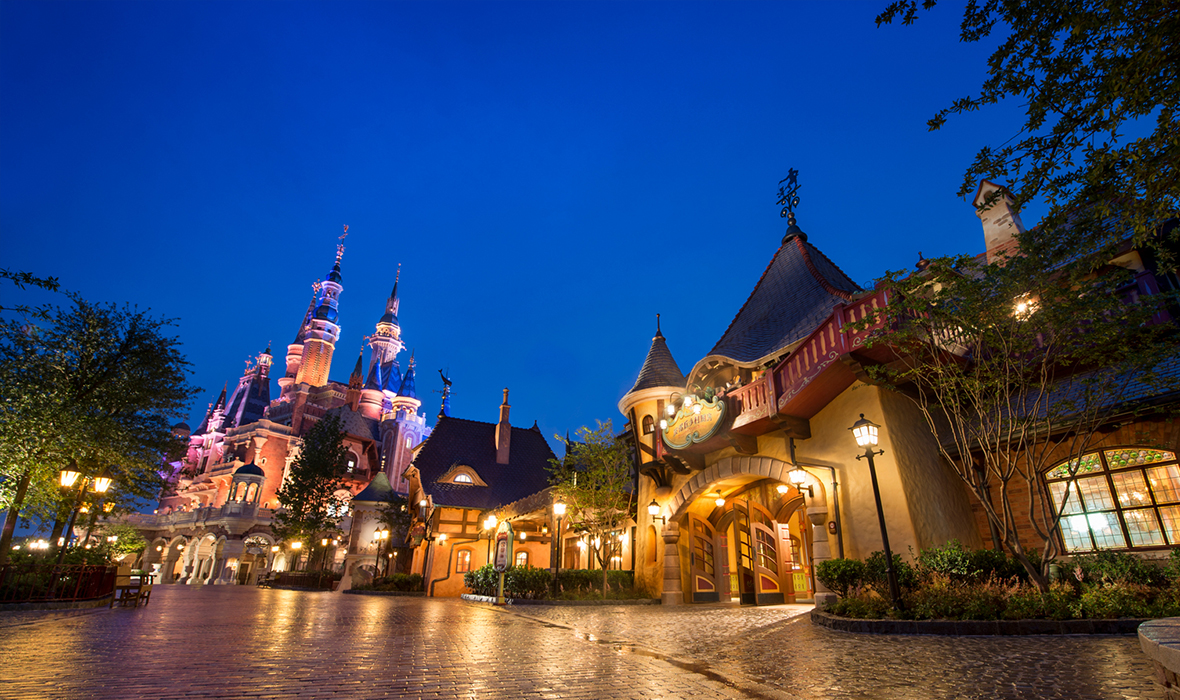 Visitors can visit with Mickey and the gang at Shanghai Disneyland, where the obligatory dining, rides, and live entertainment for the whole family can be found. The grounds offer three parks: the Wishing Star Park, Disney Town, and Disneyland itself. Wishing Star Park is a garden paradise, perfect for taking a break from the excitement of rollercoasters and parades.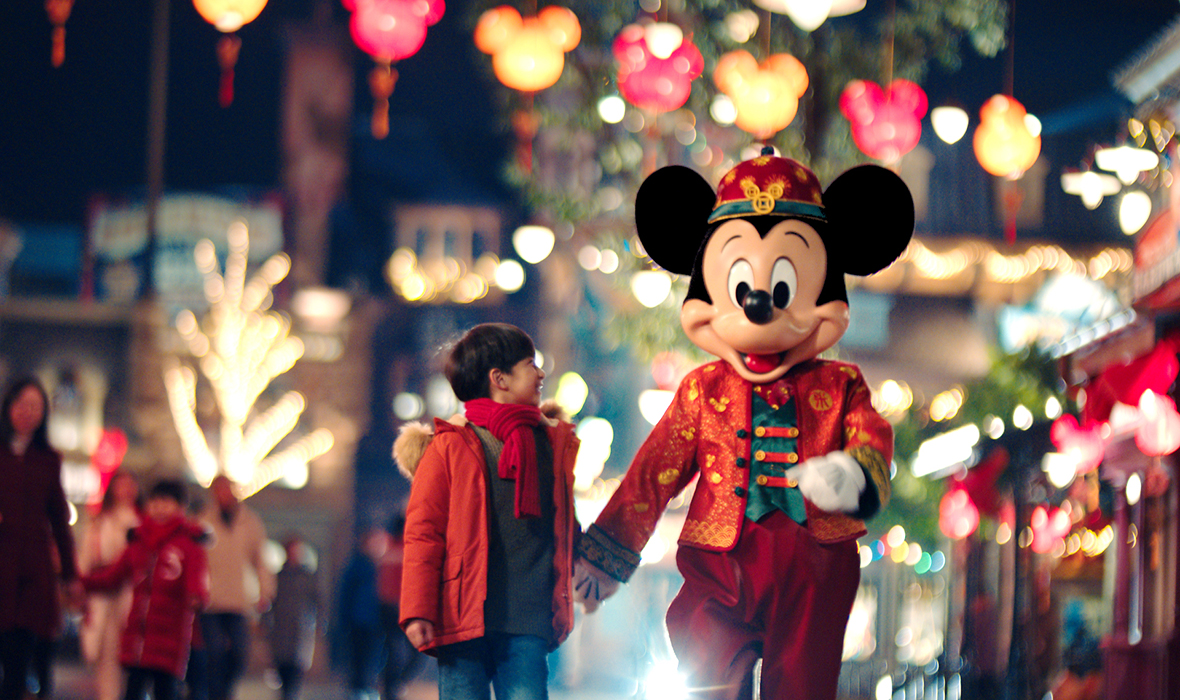 Riddled with colorful, blooming flowers and a lake designed for making wishes, visitors have the option to rent bikes to explore the park or expel some energy in the Dragonfly Playground. Disney Town was designed with traditional Chinese architecture, featuring streets lined with red lanterns. Theme parks are open from 8am to 8:30pm daily.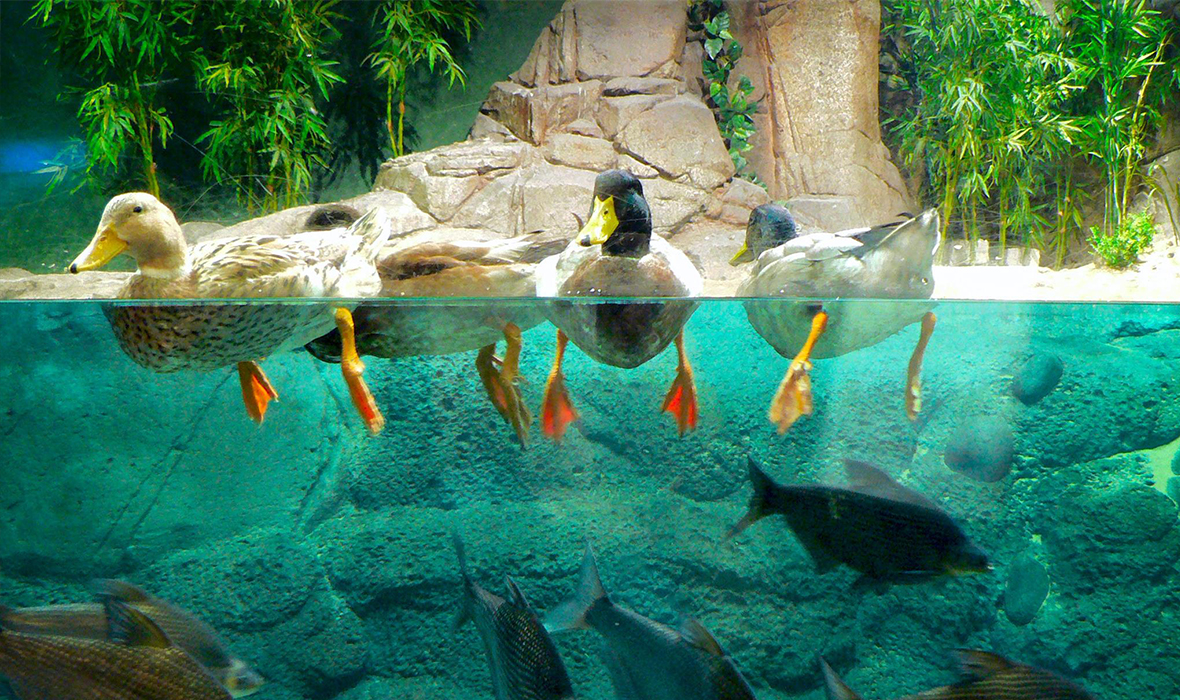 Open daily from 9am to 6pm, the Shanghai Ocean Aquarium (SOA) is a fun and educational experience for young travelers. Exhibits featuring marine life from South America, Africa, Australia, and Southeast Asia provide a global experience under one roof. Conveniently located in the central business district of Lujiazui, the Shanghai Ocean Aquarium can be found directly next to the Oriental Pearl Tower, which in itself is a fun family-friendly site.
The SOA is home to more than 15,000 species of marine life. The aquarium offers guided tours specifically aimed at creating awareness about the growing challenges of global warming, and the SOA is committed to being a strong voice toward change and conservation.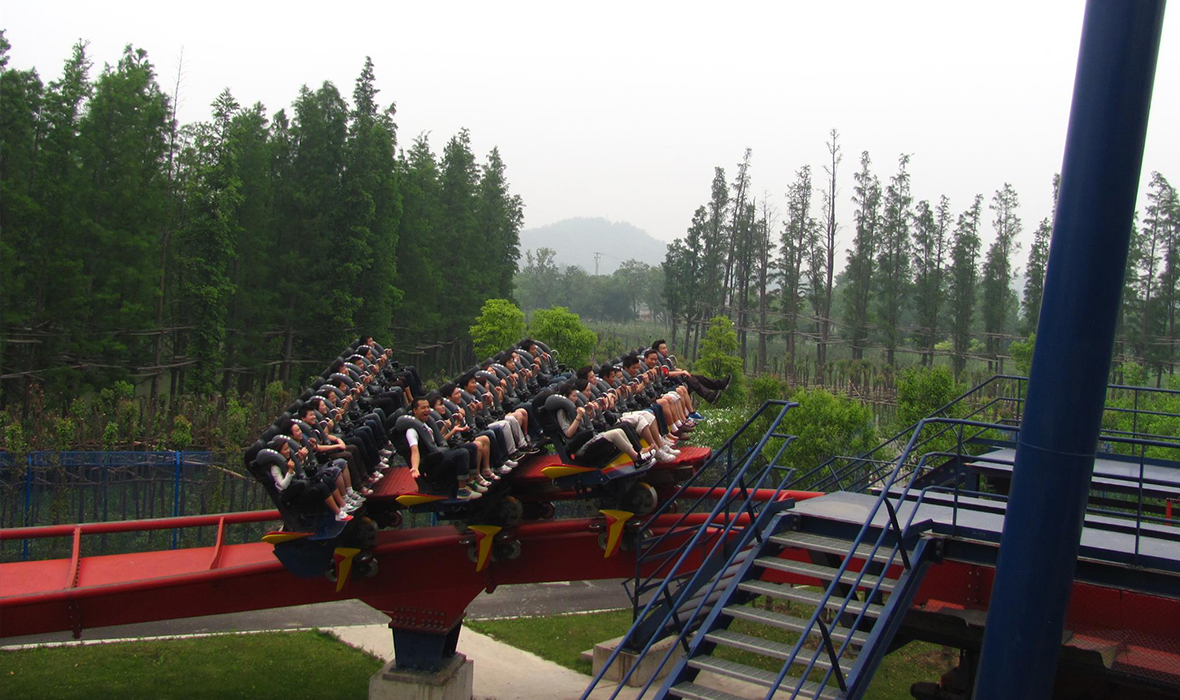 Disneyland isn't the only theme park game in town. For a more Chinese theme park experience, Happy Valley Shanghai is one of China's largest amusement parks. Nestled in specially designed gardens spread over 213 acres, this children's paradise is bursting with adventure. There are seven different themes in the park including Happy Times, Typhoon Bay, Ant Kingdom, Shangri-la Woods, Sunshine Beach, Gold Mine Town, and Shanghai Beach.
Thrill-seeking travelers can enjoy the likes of the Gyro Swing that takes guests 15 stories up in the air, or the Drop-Coaster that delivers jaw-dropping views before guests freefall 196 feet, twice. Tall trees, ponds for skipping rocks and plenty of grass for a picnic, this family friendly getaway is open from 9am to until 6pm.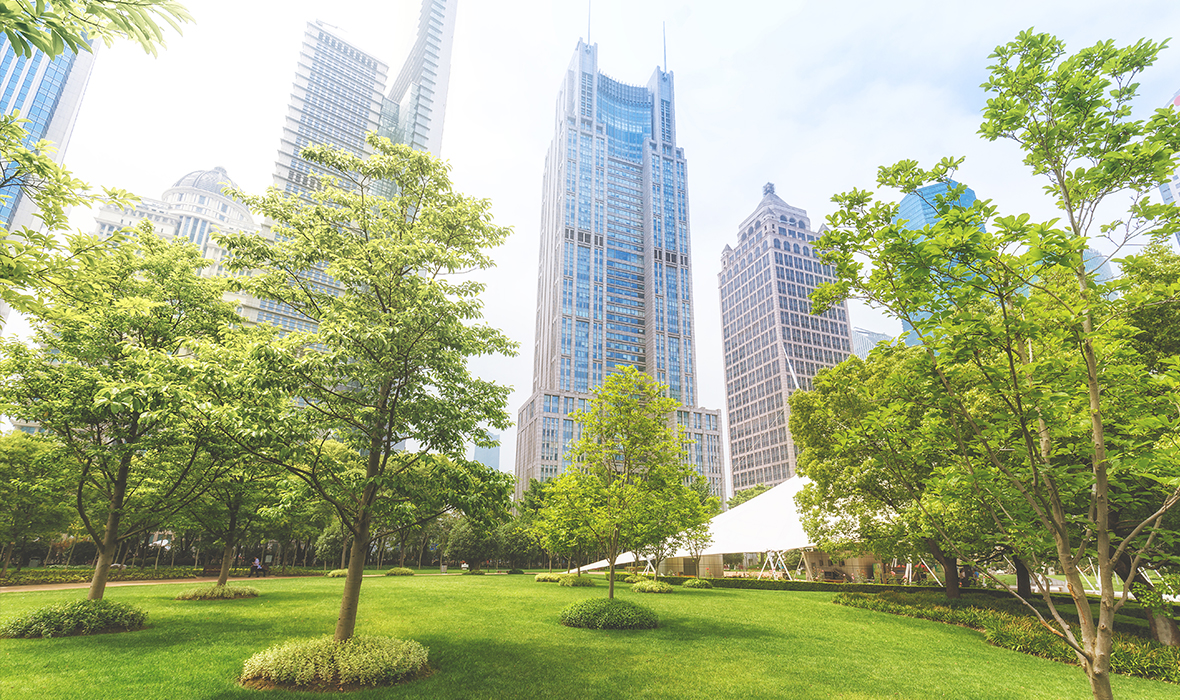 Pudong hotels rival some of the best in the world. With luxury chains such as the Ritz-Carlton, the Four Seasons and Park Hyatt, Shanghai travelers can find the accommodation they need to a world-class standard. Tucked into the bustling financial district, Lujazui Central Greenland is a splash of nature amid the chaos.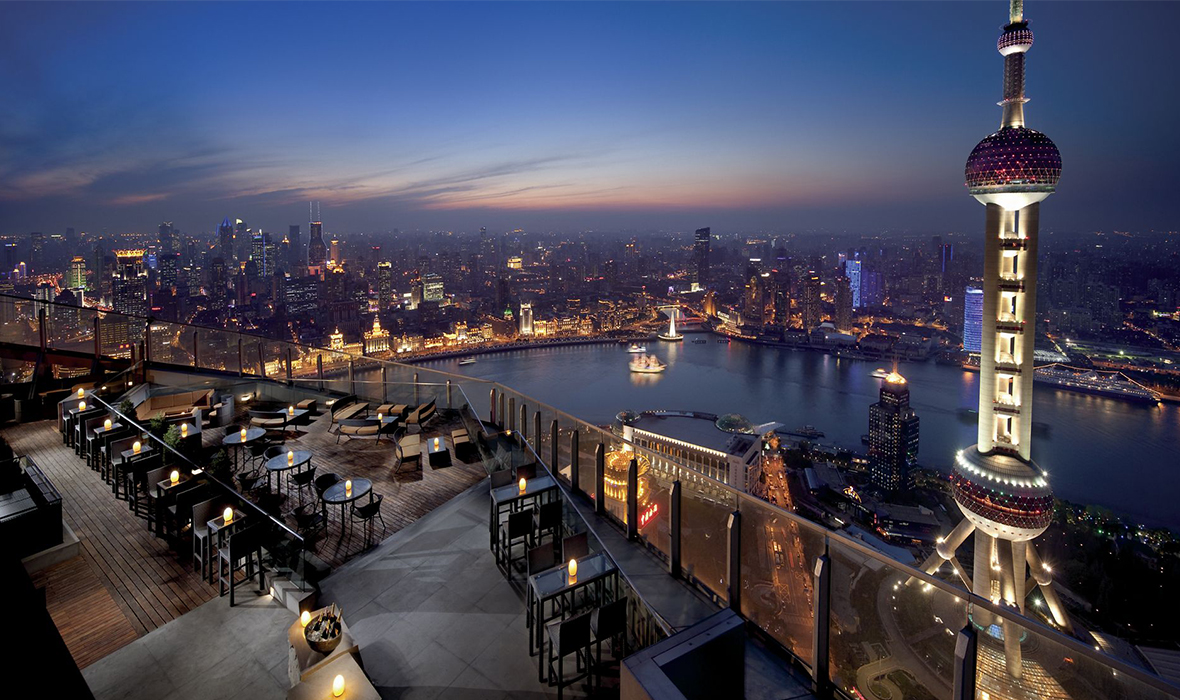 This centrally located green space is a great spot to check out the architecture and have a wander, and it's never far from your luxury hotel. This change of pace is welcomed by professionals and visitors alike, who frequent the park to take in the small dose of nature in the swirling, dynamic metropolis of Shanghai.