Boracay is down. We repeat: Boracay is down.
It's official. Boracay will shut for six months starting in late April to clean up the rubbish and sewage problems. Now that the authorities are on the ban Boracay bandwagon, there's nothing to do but cancel your Philippines holiday. Or – for the luxury traveler who still prefers the beach, coral, and nightlife of a hopping Philippines vacation – there are few unique and wild options left to consider. In fact, you probably should have been considering these options first.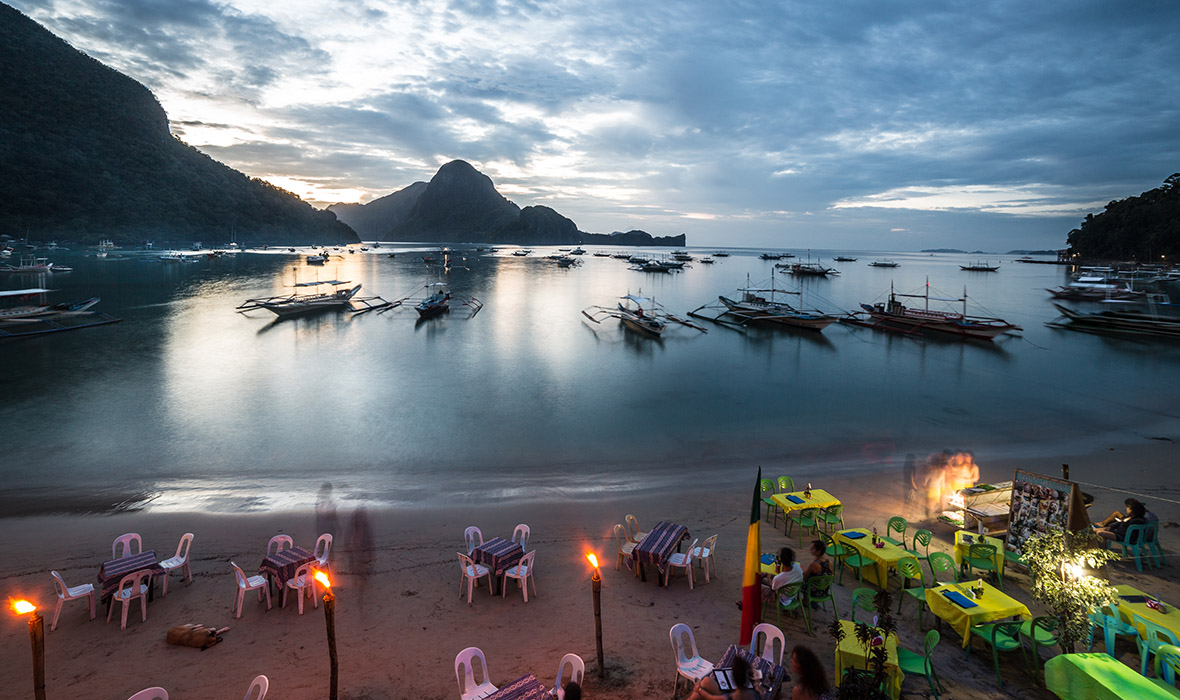 This Philippines getaway is known for its white-sand beaches and coral reefs, but as the sun sets on the little patch of paradise, days of lazily lounging about and snorkeling adventures give way to a nightlife fit for music lovers and island hoppers alike.
Reggae songs dominate the island's nightlife landscape with multiple bars paying homage to its heyday. Perhaps the most famous of these establishments is the Pukka Bar, which features live bands, good beer, and is directly along the beachline. The Sava Beach Bar offers a more modern aesthetic and opens up to its own private patch of beach. It is renowned for its cocktail collection and takes on nightclub vibes during its music parties, such as the Nocturnal Music Fest.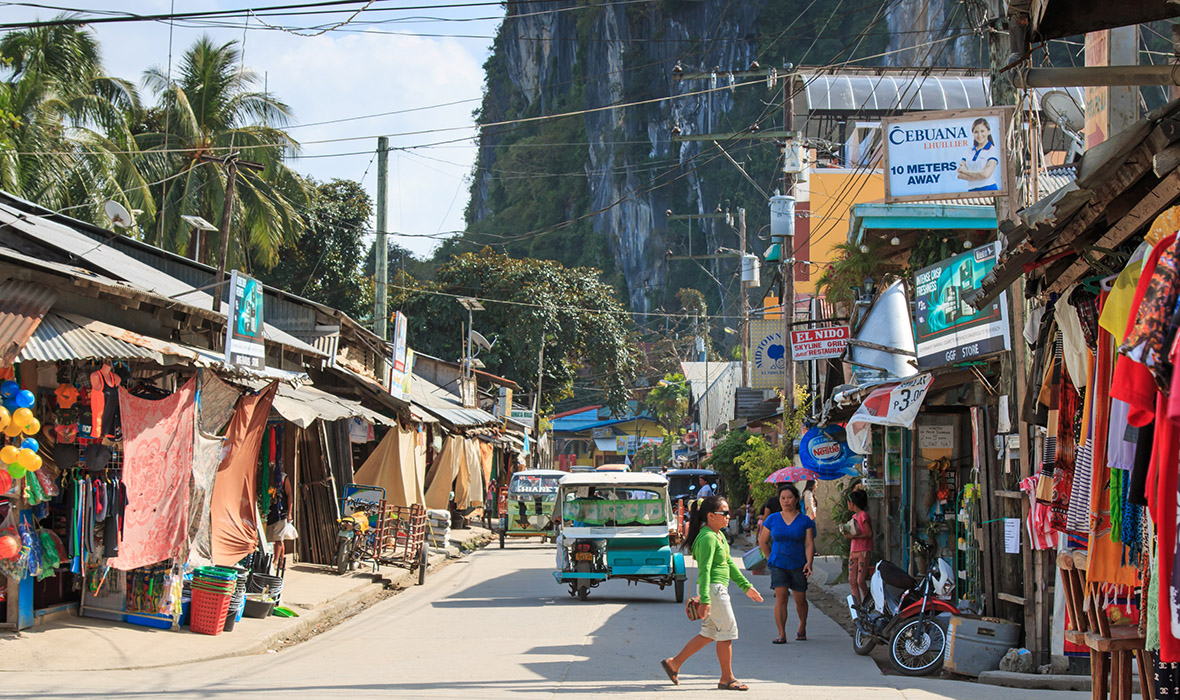 There are also a number of luxury resorts tucked away in the island, perfect for travelers wanting to spend cool Philippine nights relaxing and imbibing without having to make the hike to the town proper. Try the El Nido Pangulasian to enjoy a cocktail from its exclusive swimming pool or the comfort of a private palm-thatched beach villa.
Cebu for the Resort and 'Little Boracay'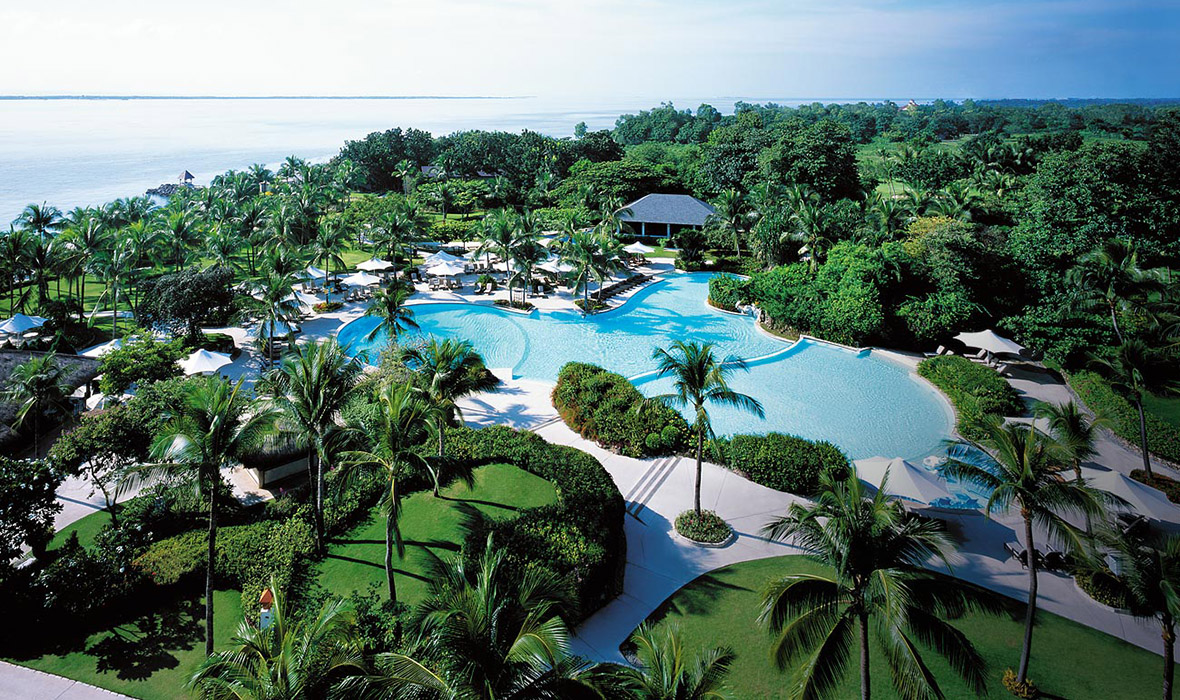 After time spent island hopping, tourists can retreat to Cebu City, a metropolis of a few million that boasts a rich history and dynamic nightlife. After a day spent enjoying the city's preserved colonial-era architecture, tourists can enjoy the club and bar scene for which the city has become renowned. The expansive, loud clubs around Mango Square teem with foreigners and locals alike until the early morning hours, and a little distance away lies Club Vudu which has staked its reputation on themed parties and ultra-fashionable crowds.
One of the benefits of partying in Cebu is that after a night of urban clubbing, the pristine beaches for which the Philippines is famed are but a short ride away. Travelers can cross the channel to Mactan Island to enjoy the bars of its luxurious resorts (such as the Shangri La) or take the five-hour trip to the bars and white sand beaches of Bantayan Island, which has been praised as "Cebu's Little Boracay."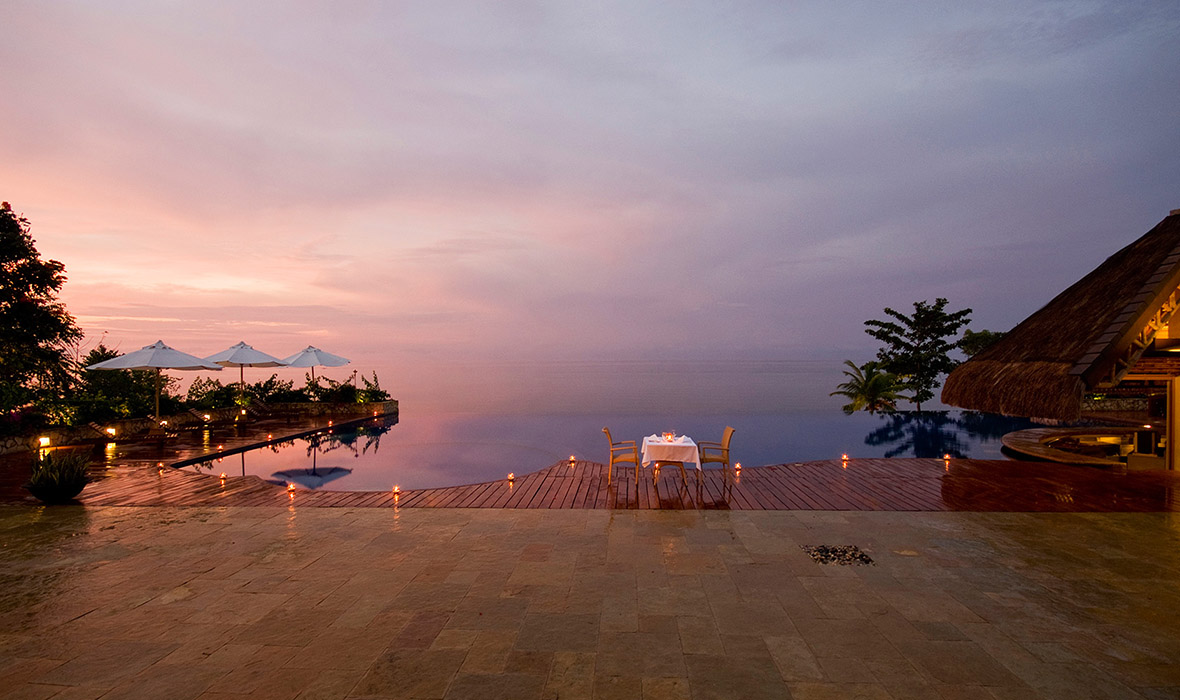 Bohol is known for its lively diving spots and the curious Chocolate Hills. Paired with its luxurious resorts and tempting beaches, this island can serve as a perfect substitute for frequenters of Boracay. There's no shortage of resort options for luxury travelers in Bohol.
In particular, the Eskaya Resort is set along a private strip of beach and offers a number of boutique luxury villas. A short distance away lies Alona Beach, with its white sands and coral reefs so vibrant with color that they can be seen without diving equipment. The bars that line the shores of this beach serve great cocktails and there is often live music available. During the high season, these bars attract good crowds, though never so large that they overpower its iconic, chilled-out atmosphere.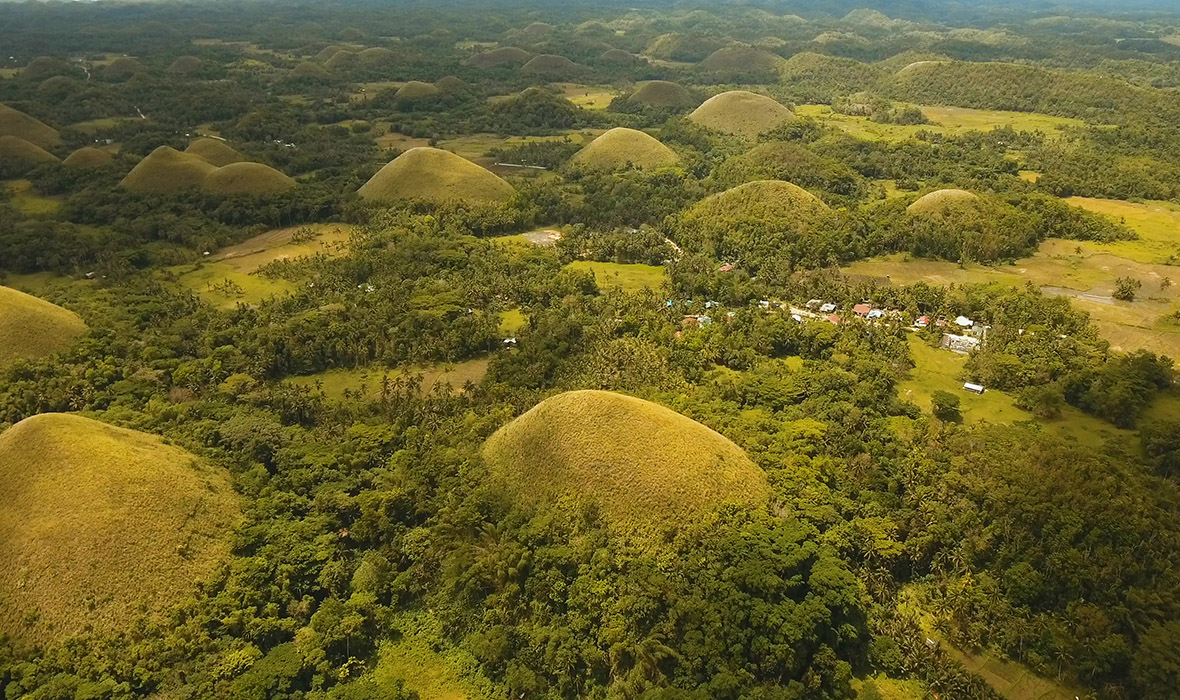 Alona Beach is generally paired with trips to sun soaked Panglao Island, known for its stunning coral reefs waiting to be explored via diving trips or snorkeling excursions. After enjoying a day under the sun, be sure to get back to Alona Beach in time for the two for one drink specials.
Siargao for the Water and Surfing
Eight hundred kilometers southeast from Manila lies Siargao. This teardrop-shaped island is perfect for vacationers who want to experience the beauty of this sun soaked land without the tumult that comes with most popular tourist destinations. Tourists can island hop, explore its vast reefs, or simply lounge on its picturesque white sand beaches, lazily enjoying a day in paradise.
And then there's the surfing. The waves around Siargao are praised by surfers far and wide. There are 15 different types of surf breaks around the island, perfect for surfers of all skills levels. The island offers fresh seafood in abundance and there are great, eco-friendly places to stay – notably, the Kermit Surf & Dive EcoCamp for diving enthusiasts. For a more luxury treat, guests can hop on over to Dedon Island for mangroves, kayaking, a fancy cocktail, and an opulent room.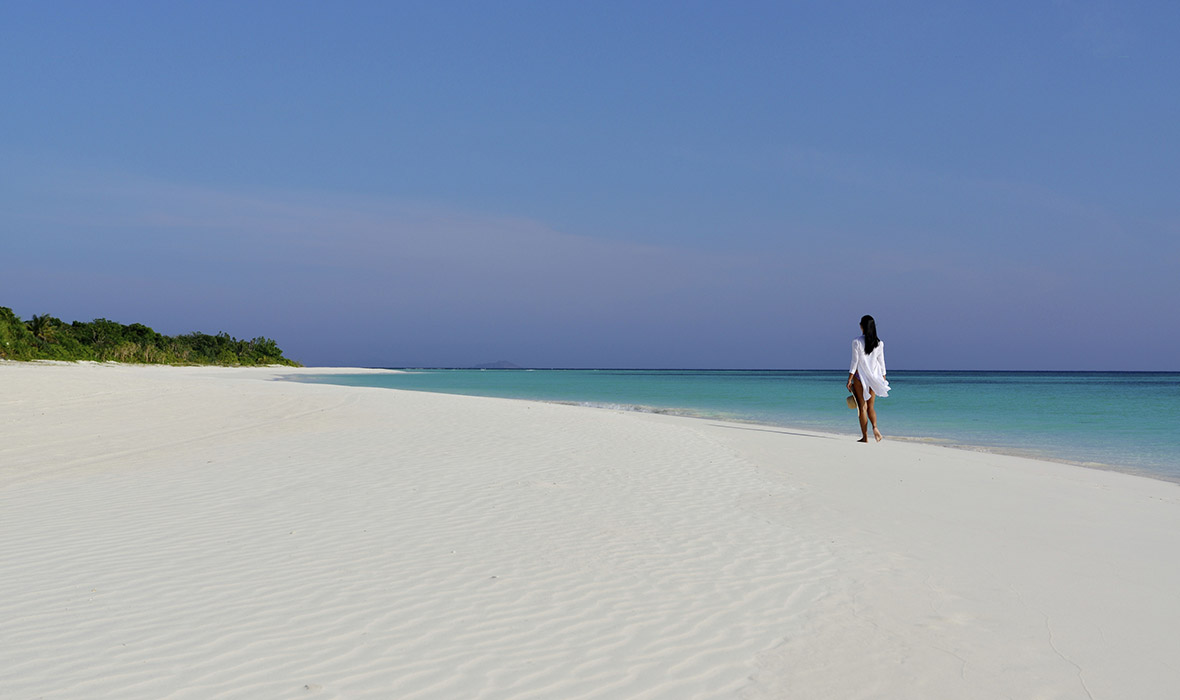 Pamalican Island is exclusively home to the opulent Amanpulo Resort. The resort is accessible by an hour-long private luxury flight and designed with the most discerning of travelers in mind. Guests step out of the private airplane and onto a tropical island whose entire 6.5-kilometer perimeter is a powdery white-sand beach.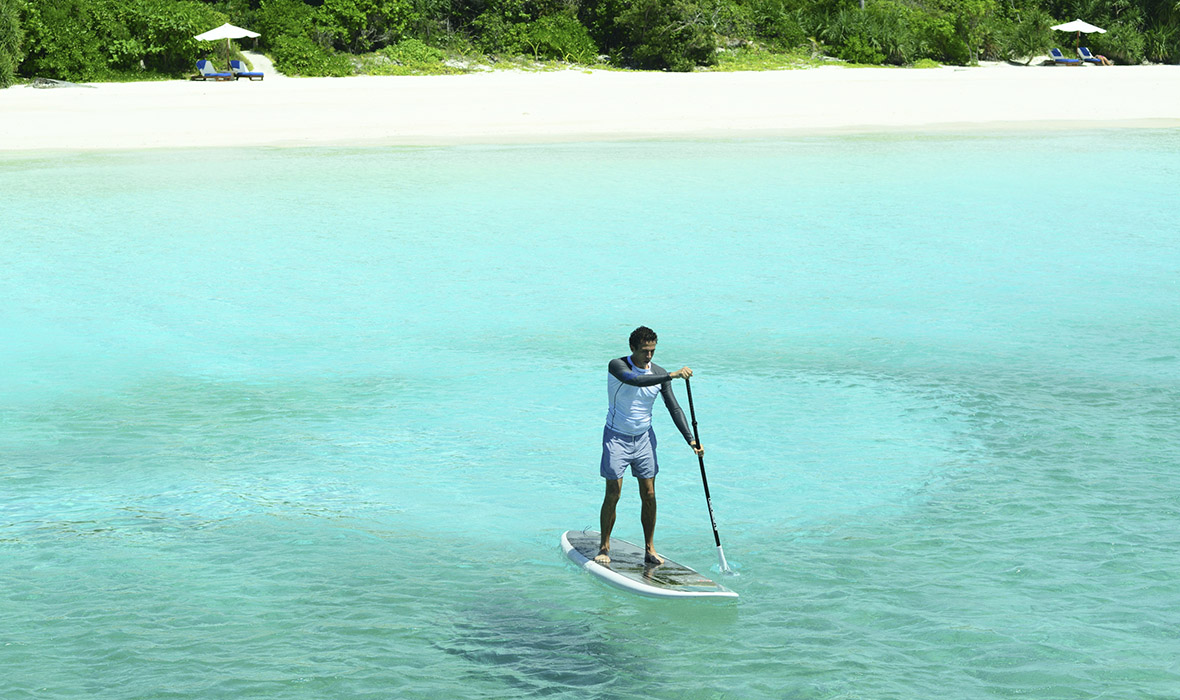 Unspoiled tropical wilderness is harbored within and the turquoise waters beyond feature pristine coral reefs. Wake up in one of the 40 gorgeously designed casitas which are nestled within the hillside or along the beachfront. Guests open large glass doors to greet the tropical sun and start a day filled with diving tours, world-class spa treatments, and gentle walks along the serene beach. The staff is second to none, as are the meals.
Pamalican Island may lack the partying crowds for which Boracay is known, but with the quality of life offered at the Amanpulo Resort, the luxury traveler may very while find themselves wondering why they ever thought to venture elsewhere.