Example Itinerary
Uncover Chinese Culture Through Expansive Artistic Venues
China's mystical heritage is transposed into handcrafted sculptures, digital masterpieces, graphic design and aesthetic paintings – resulting in unrivaled creations. Amid the 1.3 billion people, you will encounter quiet spaces brimming with carefully constructed artwork throughout all four stops of your adventure across China. In Beijing, you will find a synchronized balance between hushed viewings and popular, must-see attractions; in Suzhou, you will be enveloped by breathtaking scenery, which is highlighted by lush garden beds and the stream stretching through middle of the city; in Shenzhen – the urban hub for shoppers and extravagant restaurants – you will be enraptured by its futuristic modern style and architecture; and in Taipei you will find that its contemporary, yet peculiar interpretations will perfectly tie together your exploration through China's finest artistic venues.
This itinerary is an example. It's designed to inspire you and provide you with thoughtfully curated ideas. You can choose to do this exact itinerary or completely personalize it. All trips are 100% bespoke.
Highlights
Contemporary Art: Admire China's cultural influence displayed through the distinctive contemporary art pieces along Beijing's renowned 798 district. The most prestigious as well as up-and-coming artists have pieces displayed here.
Natural Ancient Art: Stroll amongst the lush flora and decorative cottages aligning with the concept of feng shui at the Humble Administrator's Garden in Suzhou. The immaculate elements of design in the gardens has garnered a UNESCO designation.
Modern Art: Watch an interpretive dance or theatre play unfold in a former deserted brewery, now a reinvented performance warehouse at Huashan 1914 Creative Park in Taipei.
Day-by-Day
Day 1
Beijing
The unveiling of China's artistic collection begins in the city where modernized culture meets ancient spectacles: Beijing. You will be free to spend the evening at your leisure, whether that be enjoying a lavish sit-down dinner at your hotel, or strolling through the city collecting snapshots of Beijing's lifestyle.
Day 2
Beijing
Commence your day of exploring with an expert-led promenade to Caochangdi Art Village. City sounds will disperse as the sophisticated brick structures of Galerie Urs Meile envelop you. Following lunch at Guardian Auction House, you will travel to the Red Gate Gallery, the primary privatized contemporary art gallery in China, brimming with alluring depictions of its home country.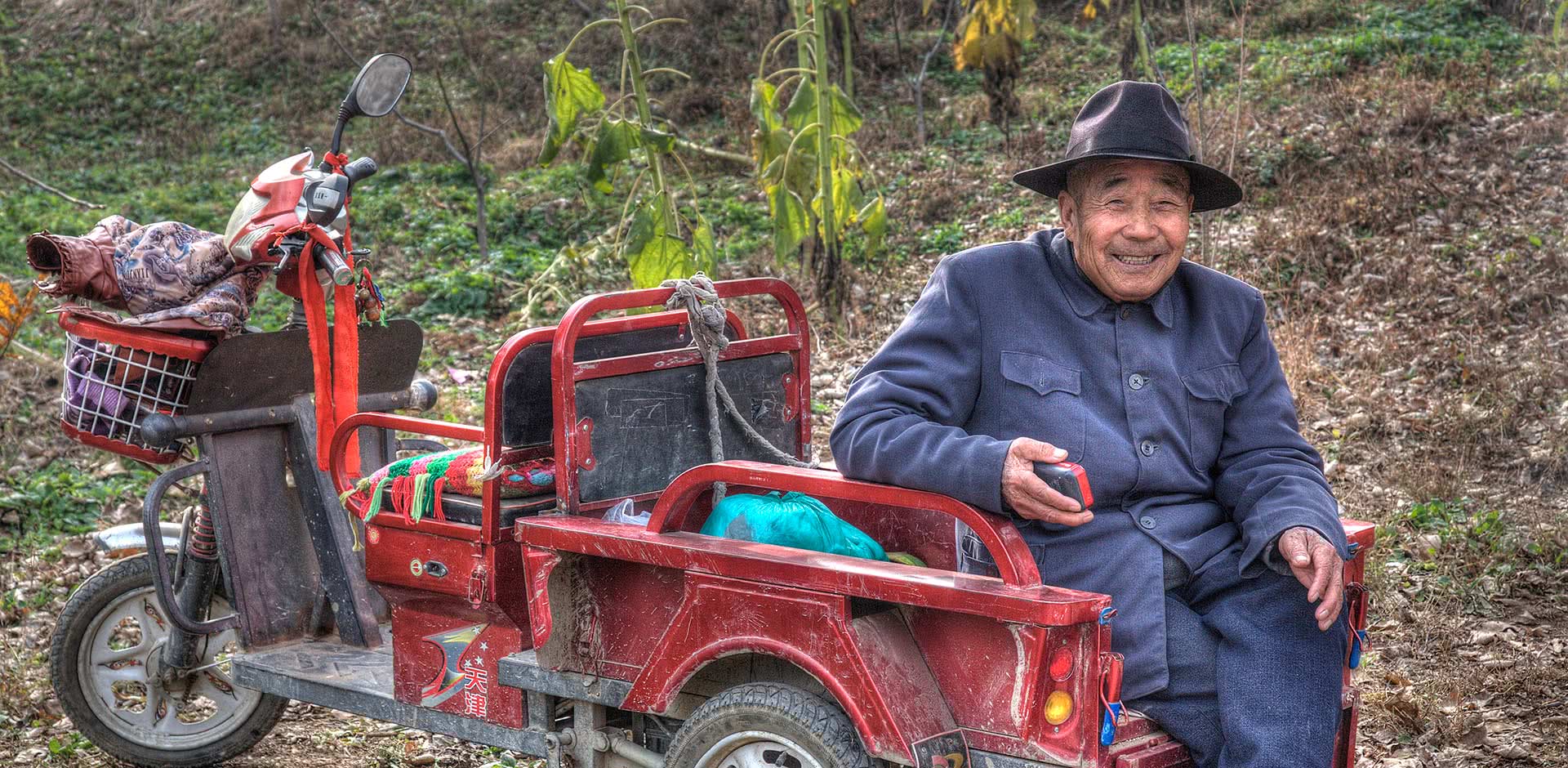 Day 3
Beijing
Today starts with a walk led by an arts connoisseur into the 798 district, which harks back to the 1950's Mao communist era, and is layered with a variety of artistic expression, such as statues, slogans, machinery, street art, and avant-garde contemporary images. After delighting in Beijing's most popular collection of galleries, you'll escape the mainstream scene and venture towards the grassroots-inspired Hutong Galleries. Enjoy an afternoon sauntering through the studios on the fringes of the city, where structures seamlessly blend artistic vision with everyday living.
Day 4
Suzhou
Begin your day with a two-and-a-half-hour flight to Shanghai and a short to the lush natural landmarks nestled in Suzhou. After checking in your hotel, embark on an expedition admiring the Asian-constructed cottages, an array of flora, and the creek bending in harmony with the path of the Humble Administrator's Garden. The next destination brings you to the ancient Chinese artefacts decorating Suzhou Museum, followed by an evening stroll alongside the freshwater avenue of Pinjiang Road.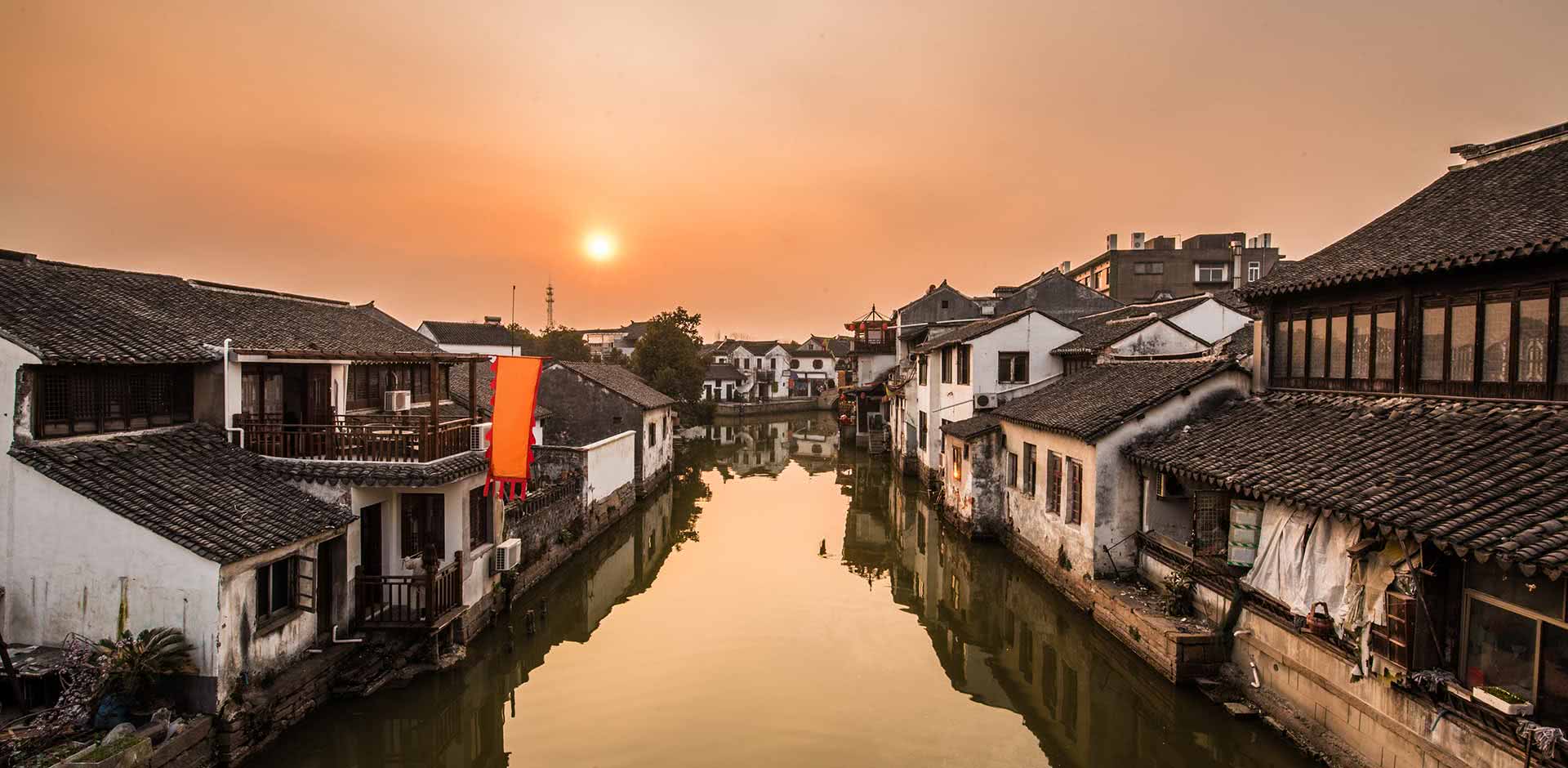 Day 5
Suzhou
After breakfast, head to the non-profit Jinji Lake Art Museum and discover the creative magic of Chinese and international artists alike. From Jinji Lake, move onwards to the masterpieces fashioned by British and South African illustrators in the Lan Art Gallery. Take a midday break and peek into shops along Shantang Street. Sip a cup of tea at a calligrapher's studio, followed by a visit to either the True Color Museum – home to recently created modern art – or the Pantocrator Gallery, for unique depictions of human activity.
Day 6
Shenzhen
The day commences with a journey from Suzhou to Shenzhen. On arrival your private transfer will drive to the Ritz-Carlton Hotel - a perfect haven for art enthusiasts who adore tasteful minimalistic features. After check-in, you will have the freedom to plan your afternoon, whether that be relaxing at the hotel's spa or venturing out into Shenzhen's metropolis of high-end shopping.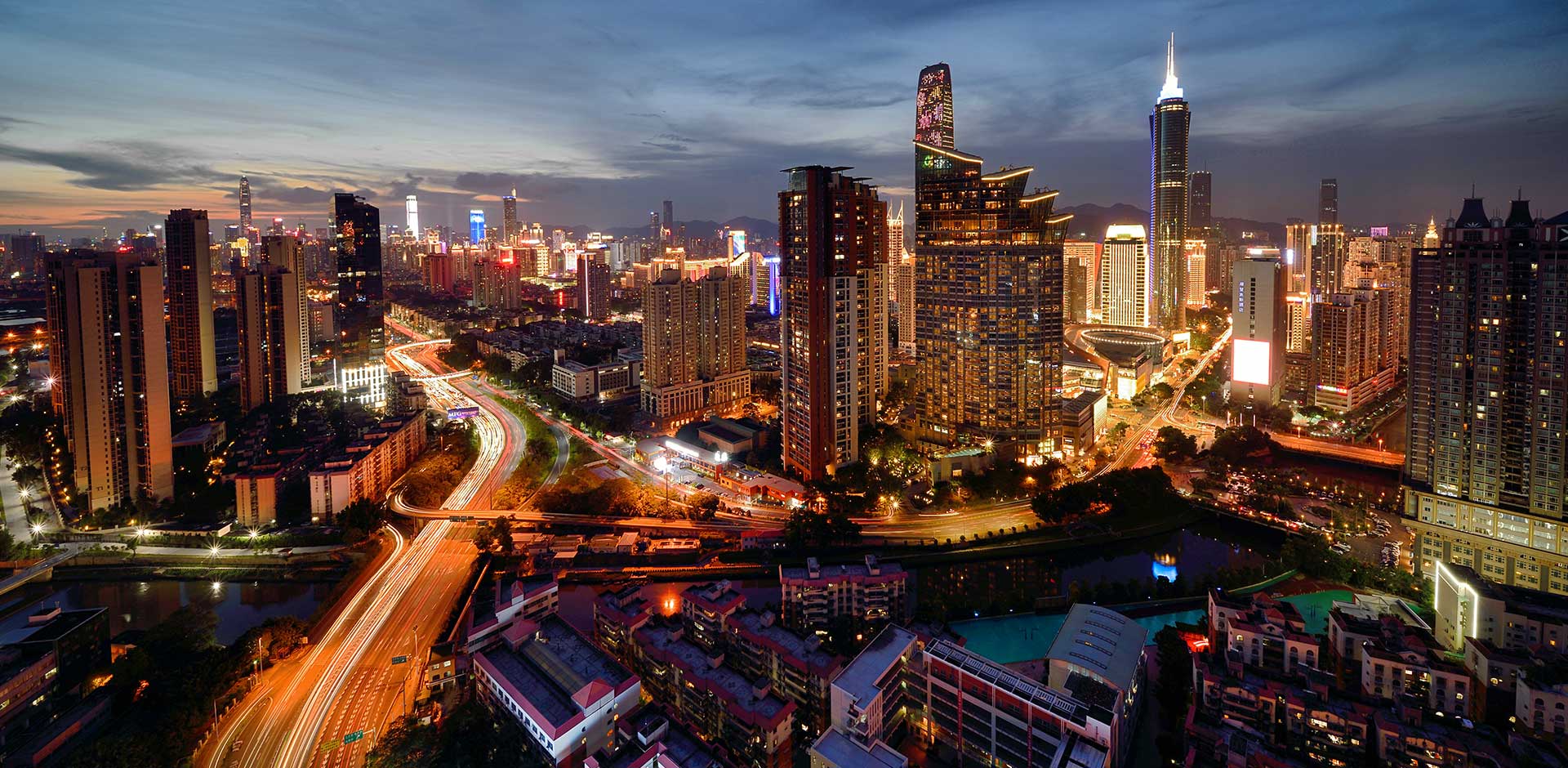 Day 7
Shenzhen
While still in Shenzhen, you'll visit OCT-LOFT arts district, a microcosm of Beijing's 798, with its blend of uniquely crafted structures, vibrant graffiti designs on buildings, and galleries. Afterwards, uncover the work of China's avant-garde elitists at the He Xiangning Art Gallery. From there, you will travel to OCT Art & Design Gallery, a warehouse filled with futuristic and groundbreaking discoveries in graphic and spatial design. Complete your day with a visit to MoCAPE, a museum rich with architectural structures.
Day 8
Taipei
Before journeying among Taipei's landmarks - a combination of historical tributes with artistic decor - you will embark on a short flight from Shenzhen. You will travel from the five-star Mandarin Oriental to MOCA, Taiwan's premier contemporary art museum, which is quickly becoming a hub for digital artisans and unique-minded craftsman. Complete your afternoon of explorations by losing yourself in China's cultural heritage, catapulted by the sophisticated yet simplistic creations decorating the Tina Keng Gallery.
Day 9
Taipei
Begin your day with a visit to Treasure Hill Artist Village – amidst the pleasurable walking lanes and scenic surroundings are a selection of art studios. Afterwards, immerse yourself in Taipei Fine Arts Museum. On the second floor of the grande museum, you will find their "Jewels of 25 Years Museum Collection". Conclude your artistic adventure at the Huashan 1914 Creative Park where you can watch a live interpretive story under the roof of a formerly abandoned brewery.
Day 10
Departure
Depart from the Mandarin Oriental hotel to the airport via our private transfer to your next port of call, whether starting your journey home or onwards to your next Asian destination.
TERMS AND CONDITIONS
Price is based on double or twin hotel room occupancy and includes accommodation, transfers, car/driver, English-speaking guide, activities and entrance fees, breakfasts and some casual lunches while touring. Flights and optional special activities will be quoted separately. Most personal expenses, including dinners, alcoholic beverages, spa treatments and gratuities can be paid on the spot while traveling. Prices may vary depending on season, choice of accommodation and other factors.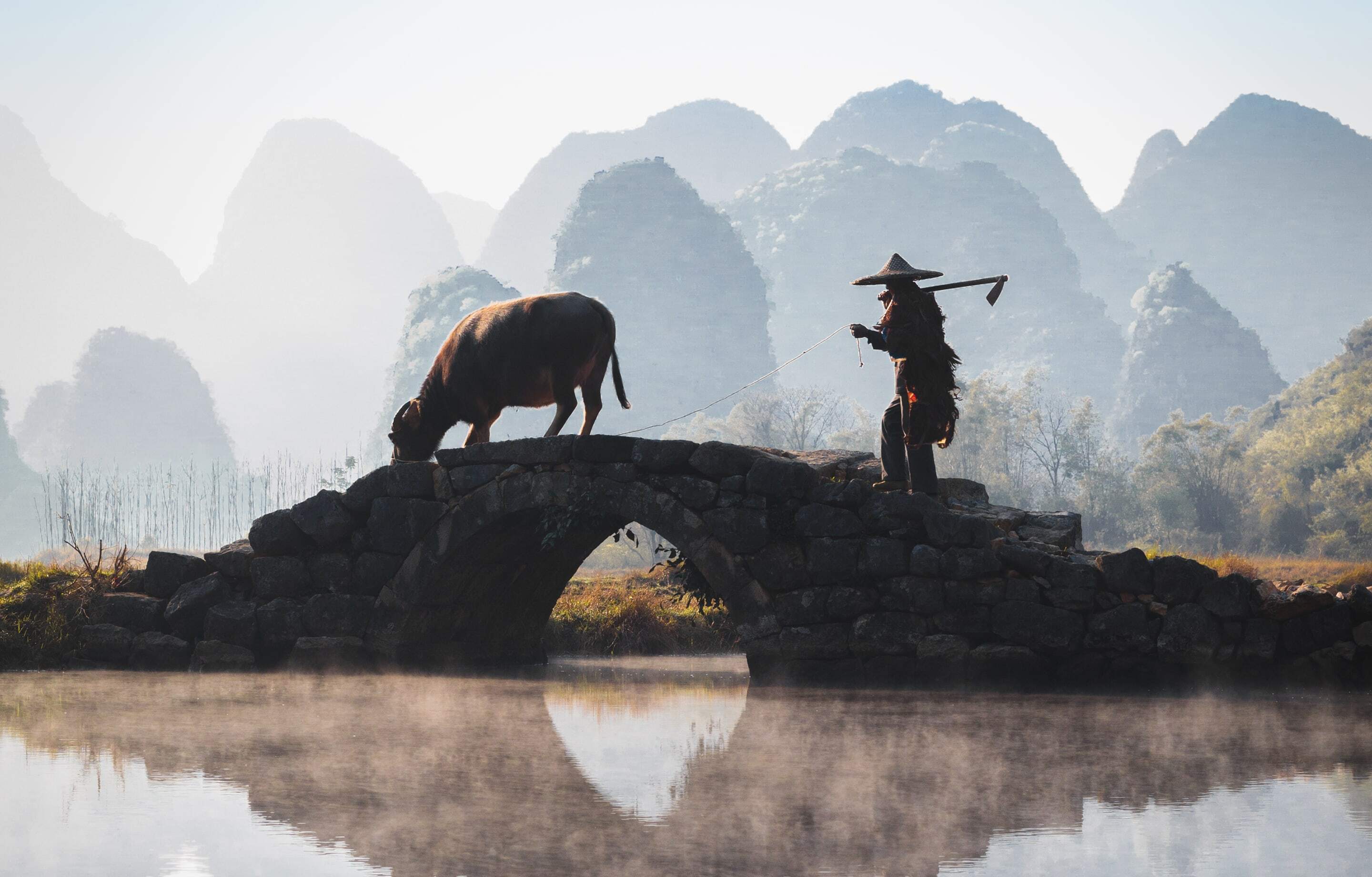 Why Remote Lands?
Exclusively Asia
With Remote Lands you'll travel with people who have made Asia the solitary focus of their own lifelong adventure. As our guest, you'll discover Asia on a journey that is completely, authentically your own, adapted from our own remarkable experiences and adventures over the years.
With Remote Lands you'll travel with people who have made Asia the solitary focus of their own lifelong adventure. As our guest, in the continent that our north American founders Catherine and Jay have adored and explored for decades, you'll discover Asia on a journey that is completely, authentically your own, adapted from our own remarkable experiences and adventures over the years.
Travelogues
An Asia-focused magazine brought to you by Remote Lands – a platform for adventure, luxury, and authenticity from experts and explorers around the continent.
What Others Say
Here is a small selection of the kind words our guests have said about us, as well as features by journalists and travel writers.
From the moment I happened upon the REMOTE LANDS website over a year ago, browsed the options, I knew that this would be well worth it. The entire staff is nothing less than professional with service that made us feel like royals.
This was truly the trip of a lifetime. Magical destinations, the most luxurious hotels in the world, and the most wonderful travel companions we could've wished for. We were treated like family everywhere we went and we have 14 new best friends.
We have used some of the top rated travel specialists all over the world and, without question, Catherine Heald and Remote Lands are at the very top of the list!