Example Itinerary
Xiahe's Rustic Outdoors: A Week in China's Gansu Province
The stunning Gansu Province is one of China's most beautiful and unvisited rural regions. Full of rustic charm, it boasts a pure, natural beauty that remains relatively untouched by mass tourism. Ancient cultures thrive here, maintaining a life that is encompassed by traditional values and remain hidden amongst the mountainous landscape. This journey takes visitors through an unseen world, set deep in China's rural landscape, to witness a land so remote that only a few eyes have ever seen it. Visitors will start off in the culture-rich city of Xian, before making their way to the rustic outdoors of Norden Camp and finishing of in the secluded village of Ritoma. This enviable tour visits rare sights still shrouded in mystery, including the excavation site of Xian and stunning Labrang Monastery. This exciting itinerary can be done on its own, or easily added to any of our other thrilling journeys within the region!
This itinerary is an example. It's designed to inspire you and provide you with thoughtfully curated ideas. You can choose to do this exact itinerary or completely personalize it. All trips are 100% bespoke.
Highlights
Ancient History Lesson: Follow this great civilization's rise from the Neolithic era to the Qing Dynasty at the Shaanxi Xian Archaeological Institute with a curator.
Labrang Town: This remote town is ethnically and culturally Tibetan and maintains a rural charm barely touched by modernization. Dine on momos, spin prayer wheels, and take scenic hikes in the hilly countryside.
Yak Textiles: Visit the headquarters of Weaving Yak Treasures, a leading luxury brand renowned for its innovative work with yak textile. Learn about the process from weaving and dyeing to sewing and felting.
Day-by-Day
Day 1
Xian
You'll start your thrilling journey in the ancient city of Xian, said to be more than 3,000 years old and known as the 'undisputed root of Chinese civilization'. Upon arrival, you are free to take a leisurely stroll to explore this charming city and take a trip to the Han Mausoleum, where the tombs of the Han emperor and empress are kept. Check in to a luxury city hotel where you will spend your first night in Xian.
Day 2
Xian
Your second day in this remarkable city gives you the opportunity to gain insight into its cultural history. A short trip from the city center will lead you to a famous excavation site where the Terracotta Warriors were uncovered. It may be possible to join a private trip down to the excavation level for a close encounter with these legendary sculptures. Following the exploration of this phenomenal site, head back to Xian and onto the Shaanxi Xian Archaeological Institute. A number of ancient artifacts are displayed here, spanning the regions entire history, from the Neolithic right through to the Qing Dynasty. Tonight, return to your modern hotel to enjoy another night's rest in luxury.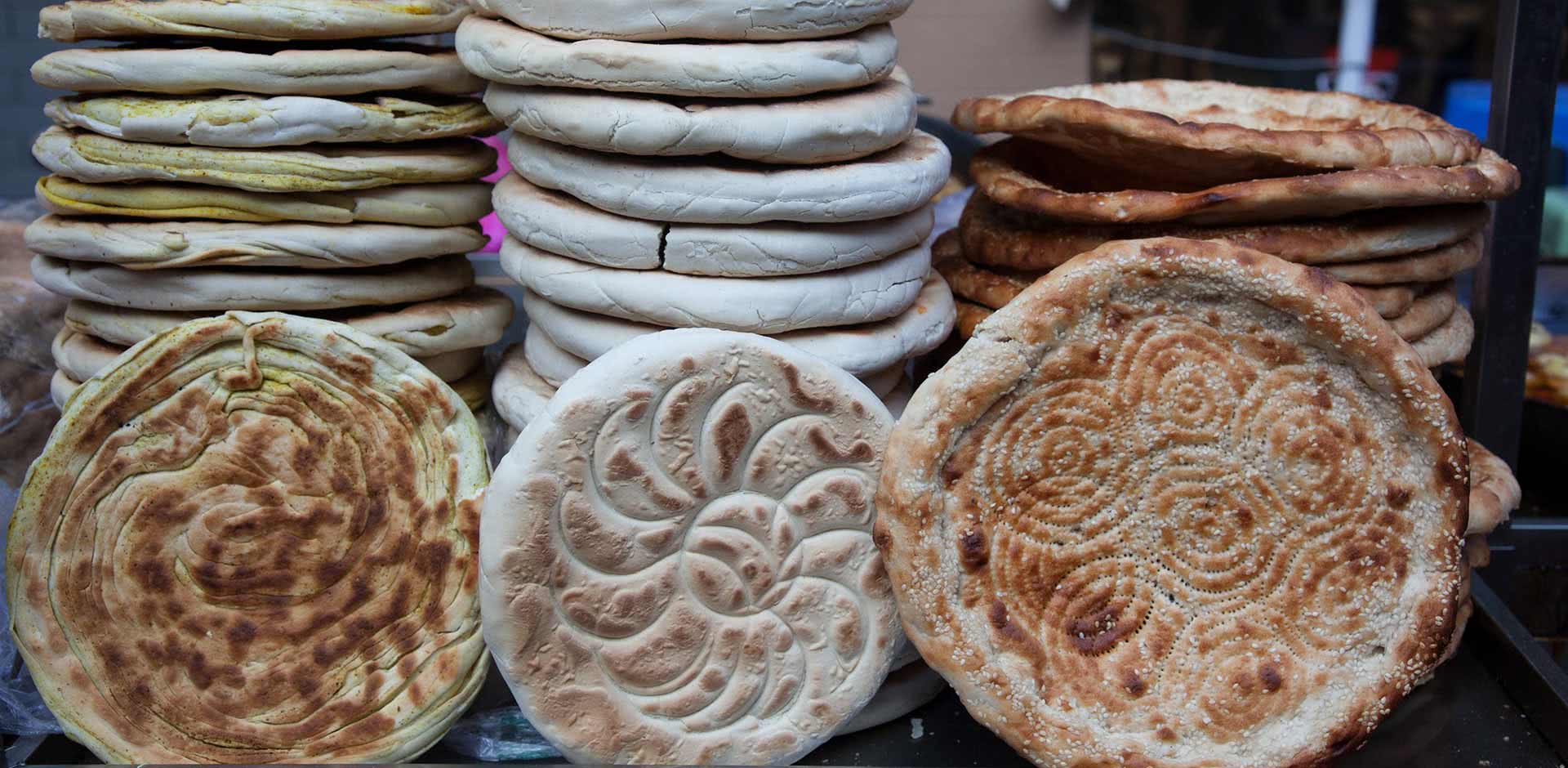 Day 3
Xiahe
On the third day of your tour, you will be picked up from the historic city of Xian and taken to Norden Camp in Xiahe. This unique accommodation, concealed amongst lush greenery and surrounded by majestic peaks, will be your base for the next three nights. You will be shown to your room where you can relax and enjoy picturesque scenes filled with effervescent wildlife. A rewarding, home-cooked dinner awaits followed by an unwinding session of dessert and drinks next to a bonfire under the starry night's sky.
Day 4
Xiahe
After breakfast at the camp, a 30-minute drive will take you through graceful landscapes to the colorful town of Labrang. Set deep within an elongated valley, surrounded by two rising mountains, Labrang's two towns - monastery and modern town - meet in the center and extend out in opposite directions. Take a walk around the expansive monastery, made up over 18 halls and hundreds of monk's residencies, to journey back in time and witness ancient cultures rarely seen in modern-day life. A stop for lunch in either the Norden Coffee Shop or at a local restaurant will give you the chance to recuperate over Western dishes or sample some traditional Tibetan foods including yak meat and yoghurt. In the afternoon, explore the vast rural plains of the Norden Camp on horseback, or over the mountains for the more adventurous. An evening meal awaits upon your return and you can enjoy another night under the stars with dessert and drinks, enjoying the tranquil ambiance of this Tibetan plateau.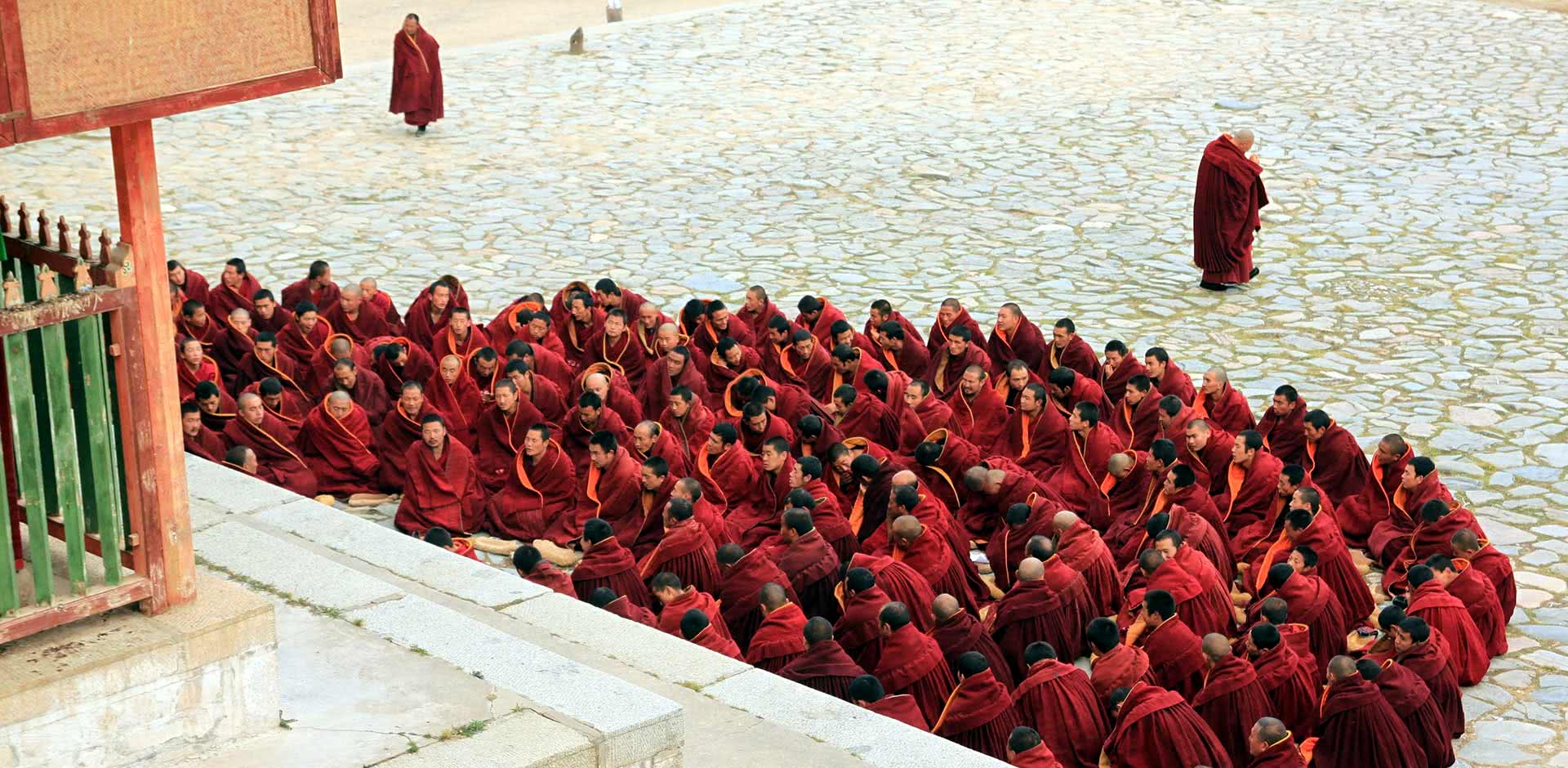 Day 5
Xiahe
Breakfast in beautiful surroundings is followed by a 30-minute drive to a local Nomadic camp. The drive will take you on scenic journey through Nomad pastures and past colorful local customs. At the camp, you will witness local culture in its most natural form, an exceptionally rare glimpse that is virtually unseen by outside eyes. A hospitable nomad family will welcome you in for lunch to sample a local nomadic cuisine, made up of yak or lamb meat and Tsampa. Arriving back to the camp, you are free to enjoy the rest of the afternoon to yourselves, re-energizing in the camp's sauna or taking in the sights on a walk around the camp's surroundings. At 7pm, there is a one hour Q and A session between guests and the nomadic staff who are more than happy to share insights into their experiences and Tibetan culture.
Day 6
Xiahe
An early morning breakfast is followed by a two-hour drive to the predominantly Tibetan and quaint village of Ritoma, also within the Gannan Tibetan Autonomous Prefecture. You will be taken to Norlha House for a traditional lunch and quick rest. In the afternoon, a trip around Norlha's workshop awaits. It's the home of Weaving Yak Treasures - a leading luxury brand in China, renowned for its innovative work with yak textiles. The brand is a work of art which you can become acquainted with by witnessing the different processes of manufacture, from weaving and dyeing to sewing and felting. From here, take a leisurely walk around the local monastery and surrounding pastures to catch a glimpse of village's history. Return to Norlha House for dinner and comfortable night's rest.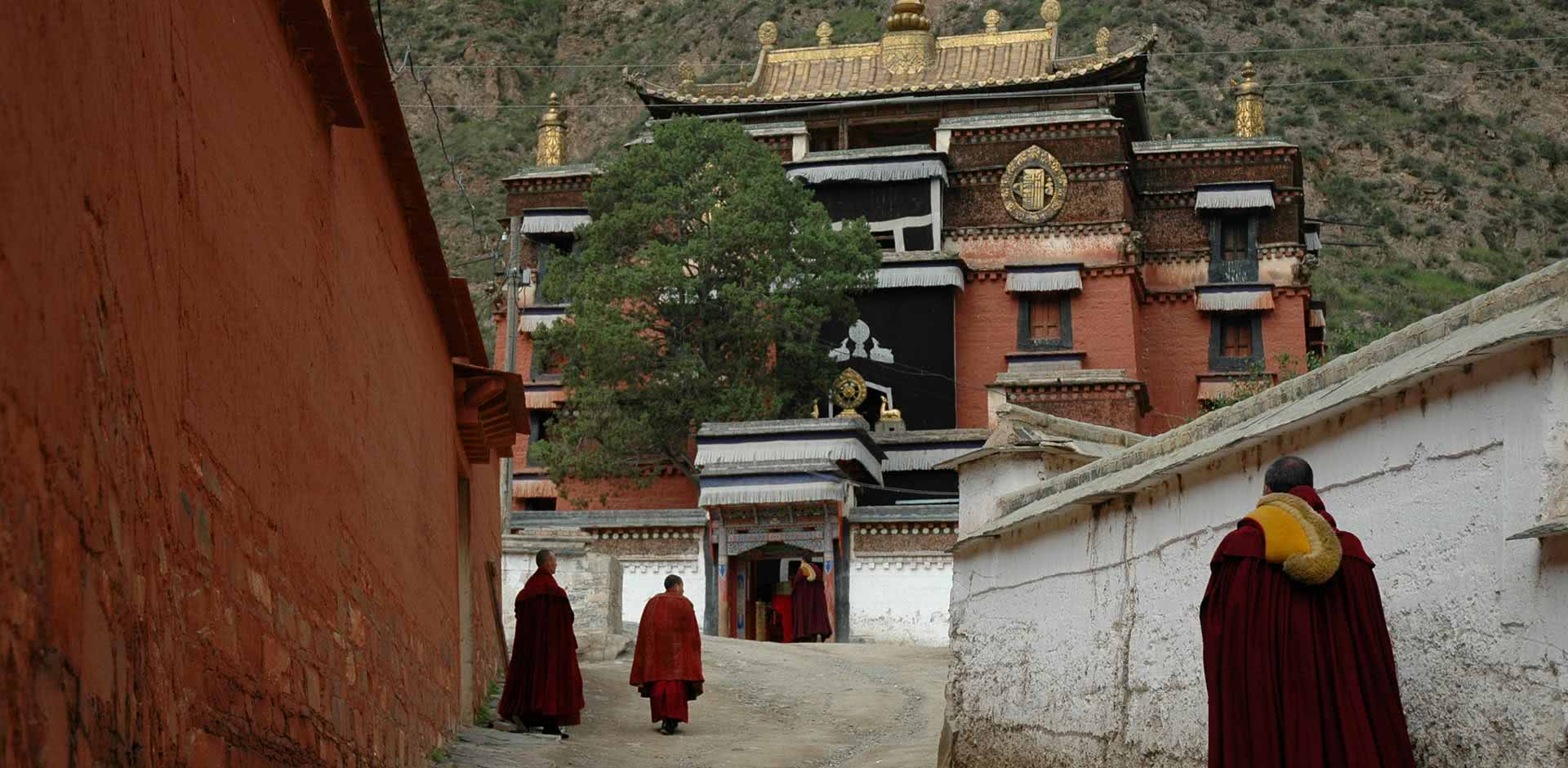 Day 7
Departure
On the final day of your tour, awake in unforgettable surroundings and savor your last breakfast within this region. Your personal driver will collect you from the village and take you to Xiahe Airport for you departure via Xian or Lhasa, and on to your next enticing destination.
TERMS AND CONDITIONS
Price is based on double or twin hotel room occupancy and includes accommodation, transfers, car/driver, English-speaking guide, activities and entrance fees, breakfasts and some casual lunches while touring. Flights and optional special activities will be quoted separately. Most personal expenses, including dinners, alcoholic beverages, spa treatments and gratuities can be paid on the spot while traveling. Prices may vary depending on season, choice of accommodation and other factors.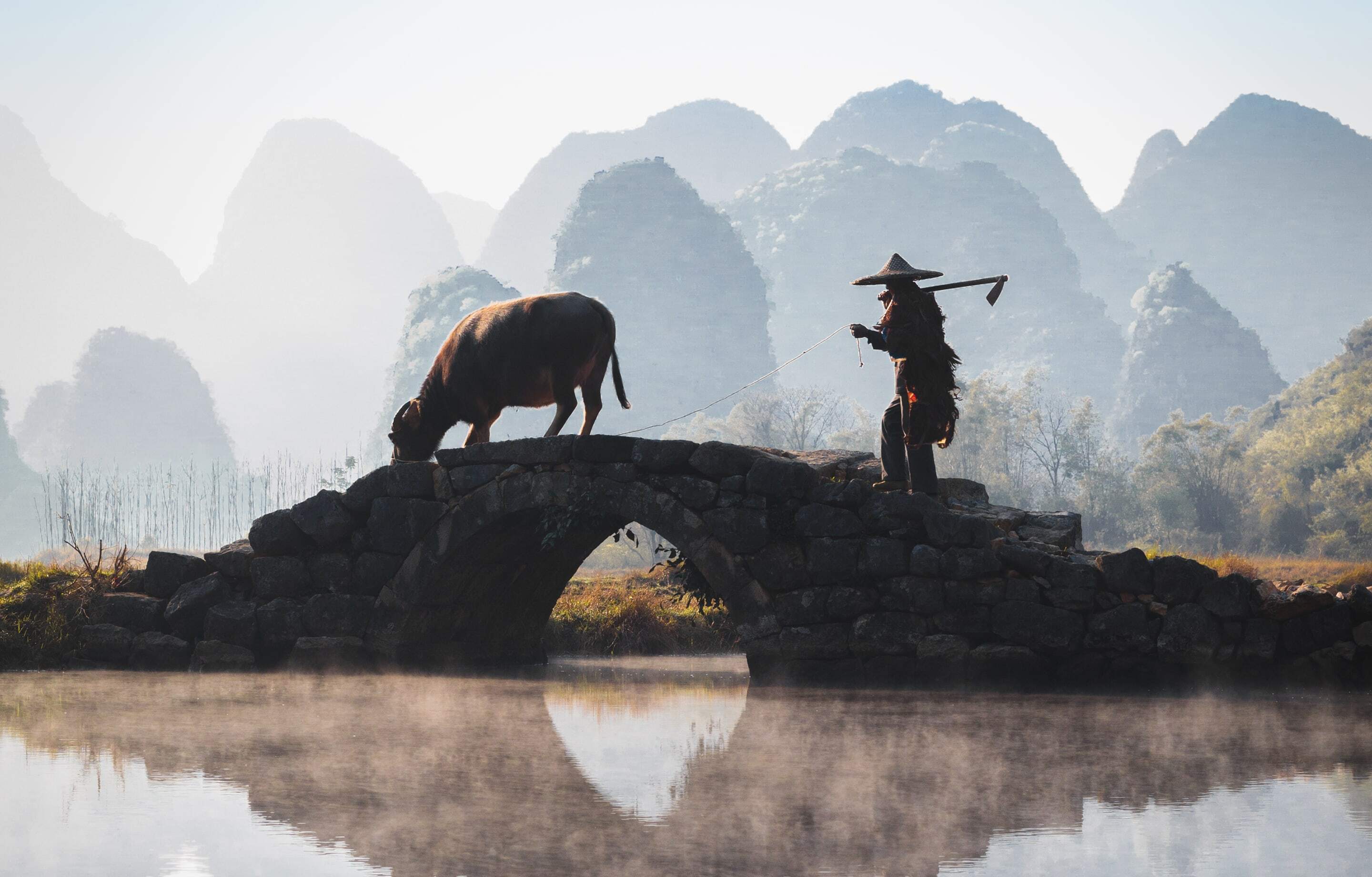 Why Remote Lands?
Exclusively Asia
With Remote Lands you'll travel with people who have made Asia the solitary focus of their own lifelong adventure. As our guest, you'll discover Asia on a journey that is completely, authentically your own, adapted from our own remarkable experiences and adventures over the years.
With Remote Lands you'll travel with people who have made Asia the solitary focus of their own lifelong adventure. As our guest, in the continent that our north American founders Catherine and Jay have adored and explored for decades, you'll discover Asia on a journey that is completely, authentically your own, adapted from our own remarkable experiences and adventures over the years.
Travelogues
An Asia-focused magazine brought to you by Remote Lands – a platform for adventure, luxury, and authenticity from experts and explorers around the continent.
What Others Say
Here is a small selection of the kind words our guests have said about us, as well as features by journalists and travel writers.
From the moment I happened upon the REMOTE LANDS website over a year ago, browsed the options, I knew that this would be well worth it. The entire staff is nothing less than professional with service that made us feel like royals.
This was truly the trip of a lifetime. Magical destinations, the most luxurious hotels in the world, and the most wonderful travel companions we could've wished for. We were treated like family everywhere we went and we have 14 new best friends.
We have used some of the top rated travel specialists all over the world and, without question, Catherine Heald and Remote Lands are at the very top of the list!