Some Vietnam hotels are their own destination. It may be home to 95 million people, but there is still plenty of vistas to enjoy for those who know where they're going. From beachside design-forward villas to dens hidden in forest thicket, these hotels are the best spots for travelers who want some of the best views to go with the best service – a mix of world-class luxury and Southeast Asia landscape eye candy.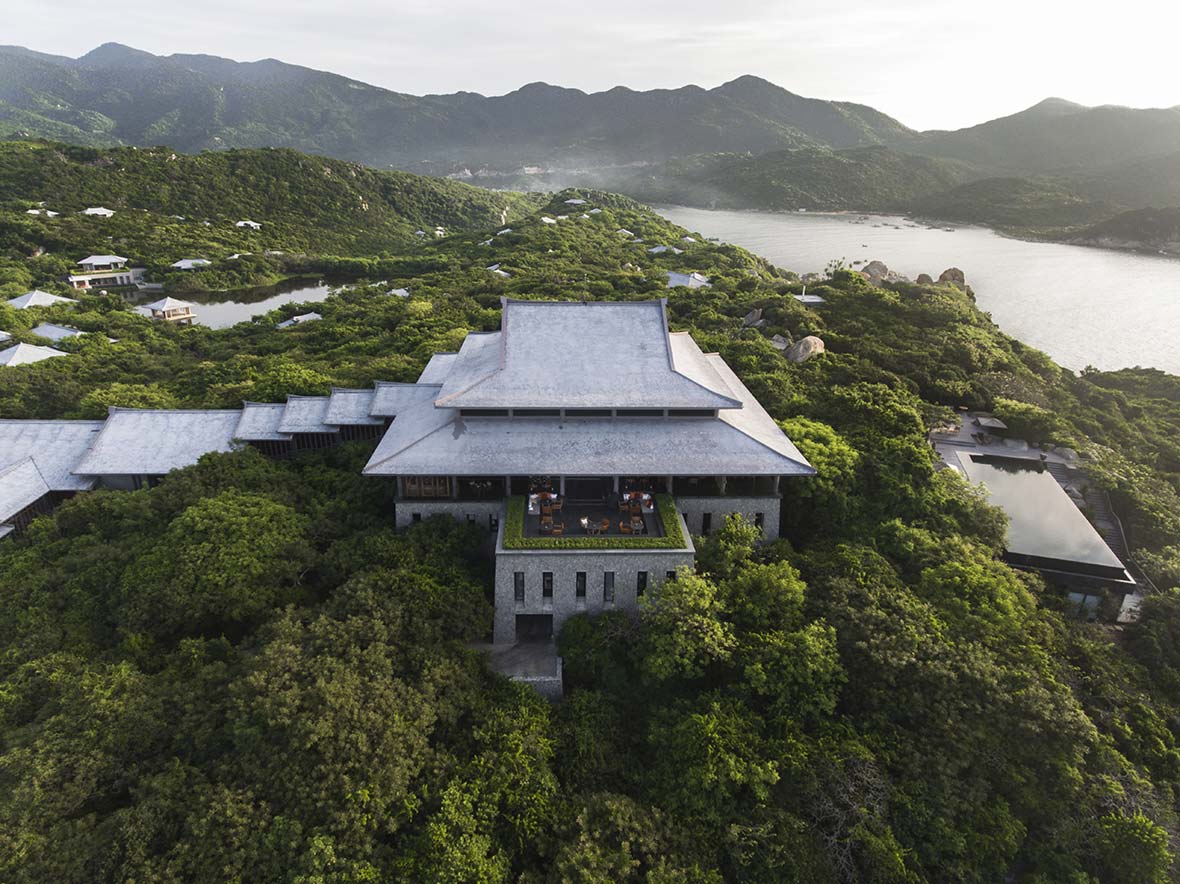 Amanoi resort is perhaps best described as a seaside wilderness retreat tucked away in Vietnam's Núi Chúa National Park, where pristine jungle slopes border the crystalline waters of Vinh Hy Bay. The guest experience here is a far cry from "roughing it" in the wild, however, as features like an award-winning spa and residence-style accommodations complete with private living pavilions and infinity pools are available.
Beyond the confines of the resort, Amanoi capitalizes on its picturesque setting on the sea by offering numerous possibilities for adventure, including hiking, cycling, watersports, cultural discoveries, and more. The biodiverse Núi Chúa National Park itself is home to hundreds of species of flora and fauna – some of which are rare and endangered – and streams, high waterfalls, and stark cliffs comprise much of the surrounding scenery. Thriving coral species can be glimpsed from a guided boat ride along the coast, and nearby Hom Beach is a natural breeding ground for rare sea turtles.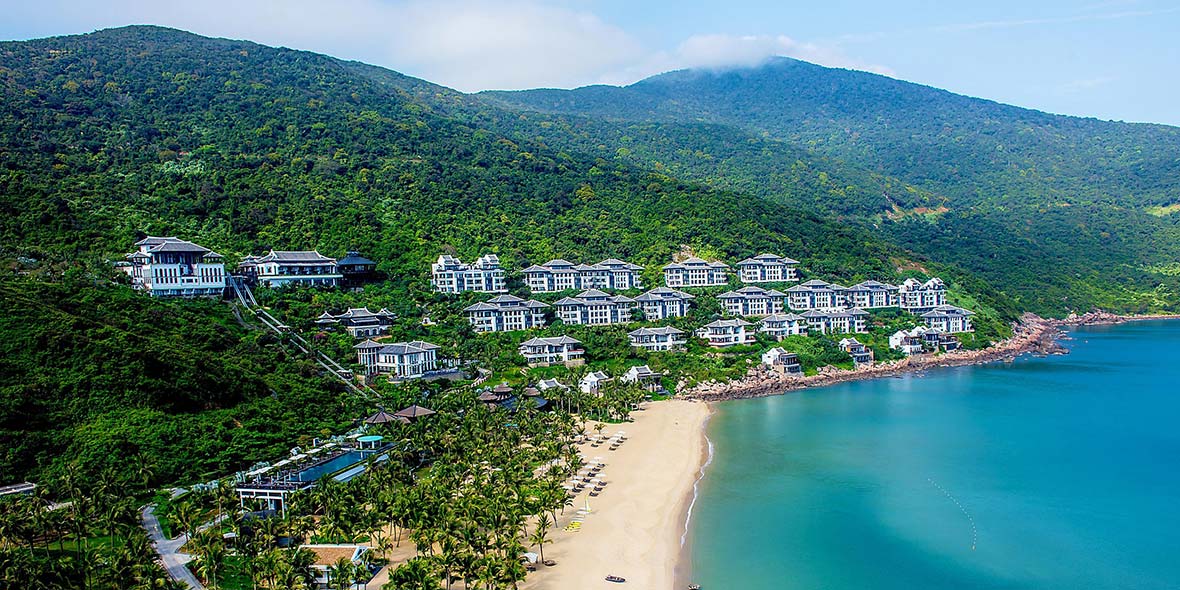 Designed by renowned architect Bill Bensley, the Intercontinental Danang occupies a private bay within a thriving nature reserve on the Son Tra Peninsula. The resort's accolades speak for themselves – Intercontinental Danang has been named among the "Best Resorts in Asia" and the "Top 100 Hotels in the World" by Condé Nast and Travel + Leisure, respectively – and guests need only spend a short time here to understand why.
Four levels of Heaven, Sky, Earth, and Sea comprise the overall design theme and are linked by a funicular train that climbs its way up a lush hillside. Local fauna like rare red-shanked douc langur monkeys can be glimpsed from luxuriously appointed villas, suites, and penthouse accommodations, and a nearly half-mile-long stretch of private beach is easily accessible for sunbathing and watersports. Views looking out across the aquamarine waters of the private bay from airy, elegantly designed interior spaces are among the most beautiful in all of Central Vietnam's Son Tra Peninsula.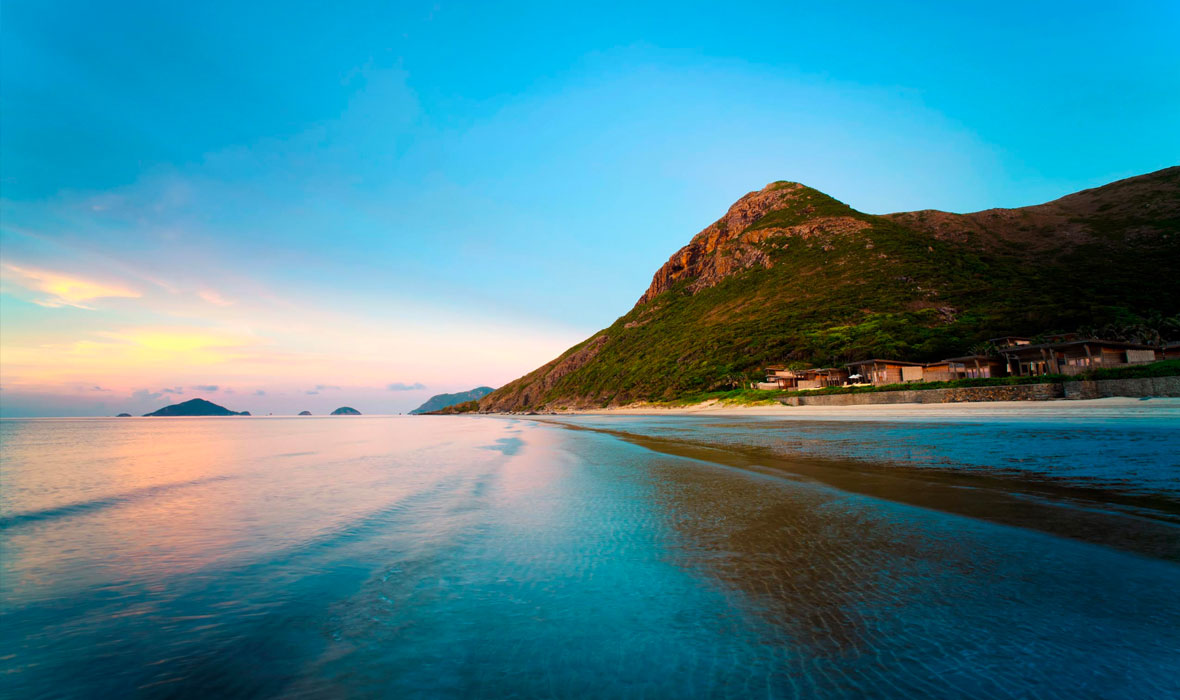 Con Dao is a relatively new island destination for Vietnam, and the Six Senses Con Dao occupies a position as its premiere eco-friendly luxury resort. Its location on the mile-long privacy of Dat Doc Beach affords wide-ranging views of dramatic mountain landscapes, which guests may enjoy from their private infinity pool – a standard amenity found in all of the Six Senses Con Dao's 50 villas.
Native sea turtles also nest here from May to October, allowing for ample chances to catch a glimpse of these fascinating creatures by snorkeling, diving, or even assisting in the release of hatchlings in a specially guided ceremony. The waters around Con Dao are at their clearest for diving from February to July, so dive enthusiasts should aim for this window if they want the best opportunities to sight these turtles, the unspoiled coral reefs, and other endemic marine creatures that inhabit the waters around the island.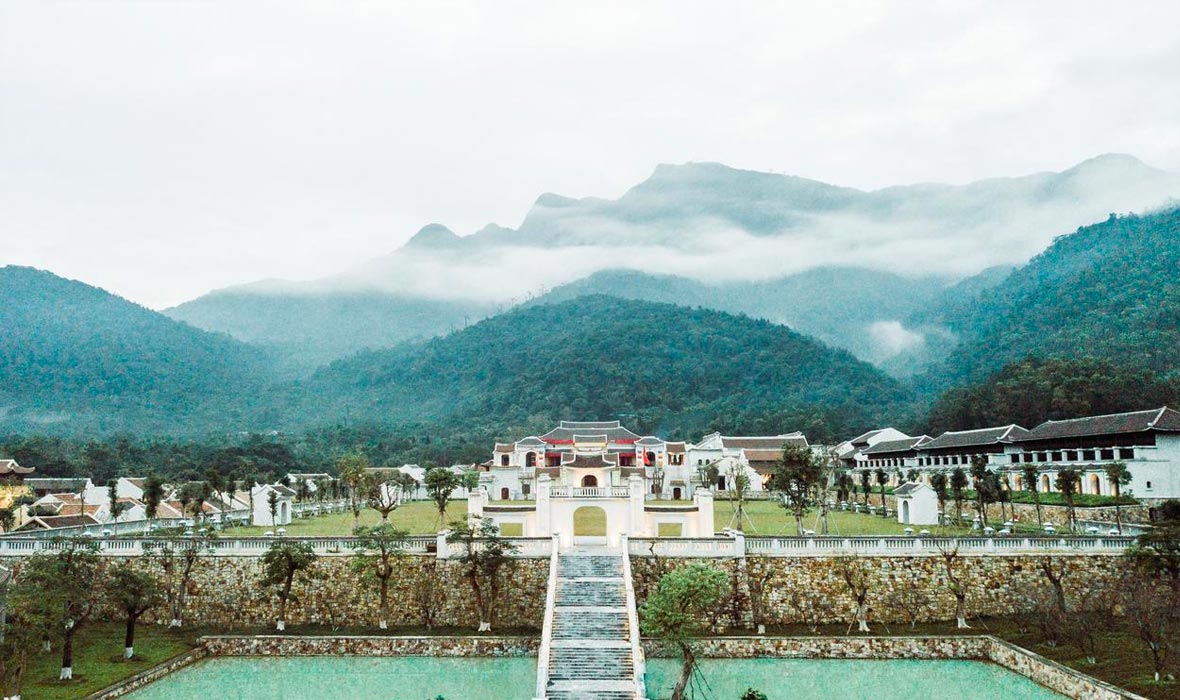 The Legacy Yen Tu, MGallery hotel is an aesthetically striking example of luxury hospitality that was inspired by Yen Tu's ancient architecture and designed with meticulous attention to detail. Yen Tu itself is known as the Buddhist capital of Vietnam thanks to its many historical relics and ancient pagodas that are set against a backdrop of ecologically diverse forest. The hotel structures and interiors incorporate handcrafted materials and ancient construction methods used by local villagers who have lived in the environment for generations, fostering a harmonious and pure atmosphere that stems from the surrounding community. Yen Tu Mountain itself is a sacred Zen Buddhist site, and guests returning from a day of trekking or peaceful contemplation will find in-house facilities like the wellness center that specializes in herbal baths, holistic treatment regimens, and wellness consultation.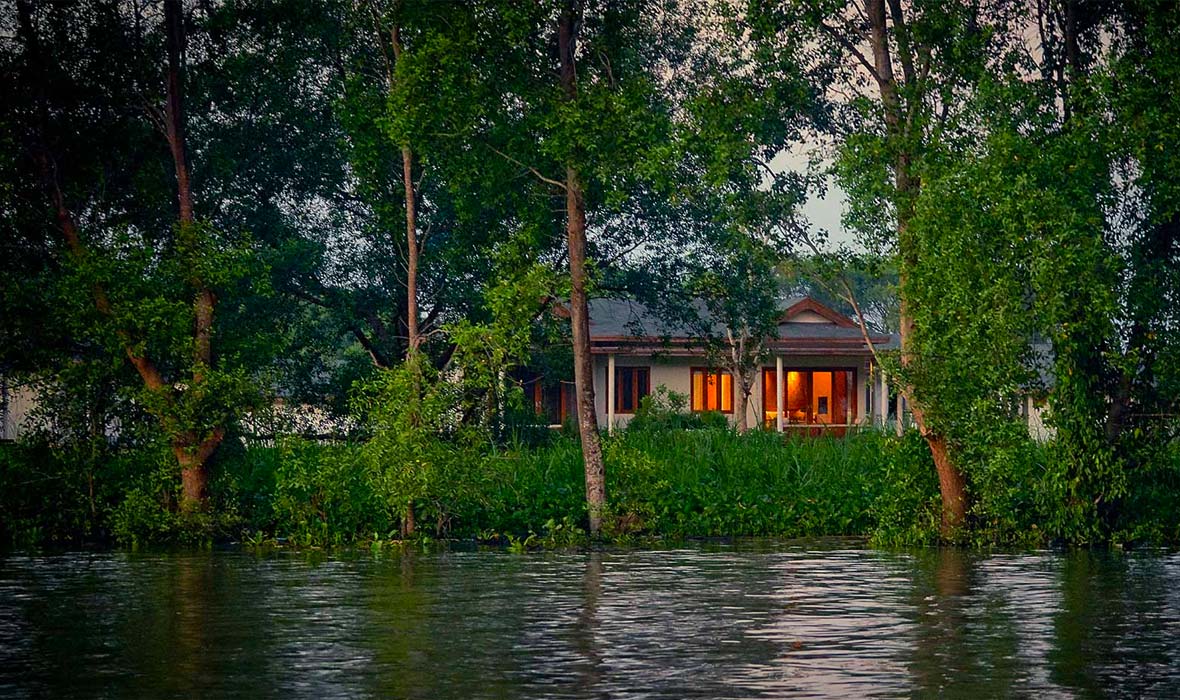 Located on a verdant islet along the Hau River in Vietnam's Mekong Delta, the Azerai in Can Tho is a stylish, contemporary retreat that is only accessible by boat. The rural charm of the bustling Mekong Delta area is a fascinating setting for luxury travelers who have an affinity for exploration, with opportunities to tour the vibrantly colored floating markets of Can Tho and the less-populated, remote backwaters alike.
Other excursions that are curated and guided by the Azerai's expert staff members include morning and afternoon bike tours, half- and full-day river cruises featuring a traditional Vietnamese luncheon, and morning and evening sampan boat tours through the palm fronds draped over the canals. And after a day of sightseeing, guests return to a resort that features beautifully designed facilities and interior spaces like open-air sun decks with floor-to-ceiling windows that look out upon the well-manicured grounds and native flora.