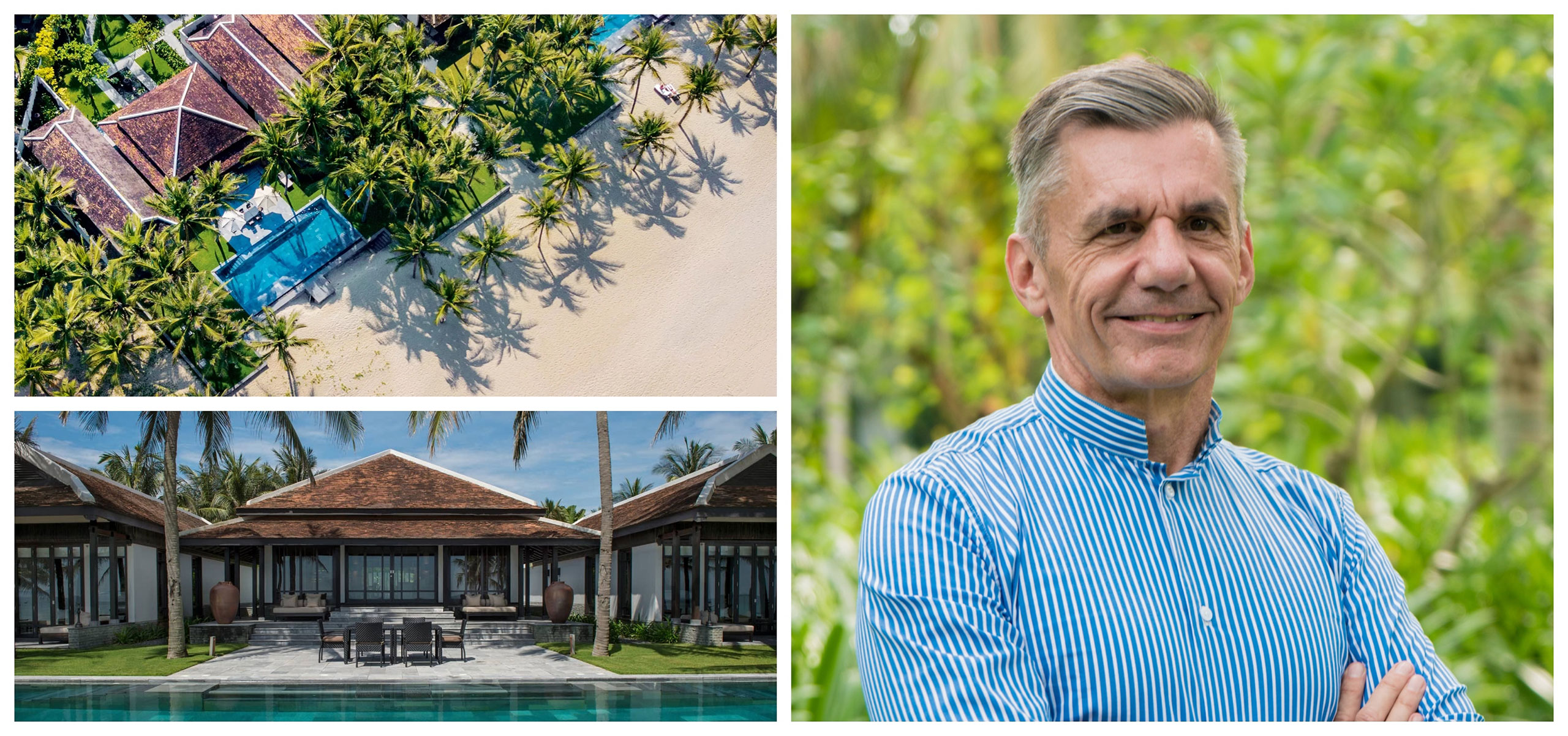 With no new COVID cases, Vietnam will likely be one of the first Southeast Asian nations to open its facilities — perhaps even the first to international travel. For luxury travelers to Danang and Hoi An, the creme de la creme of travel options is the Four Seasons Resort The Nam Hai; Remote Lands spoke with general manager Blaise Claude Montandon on the future of travel in Vietnam.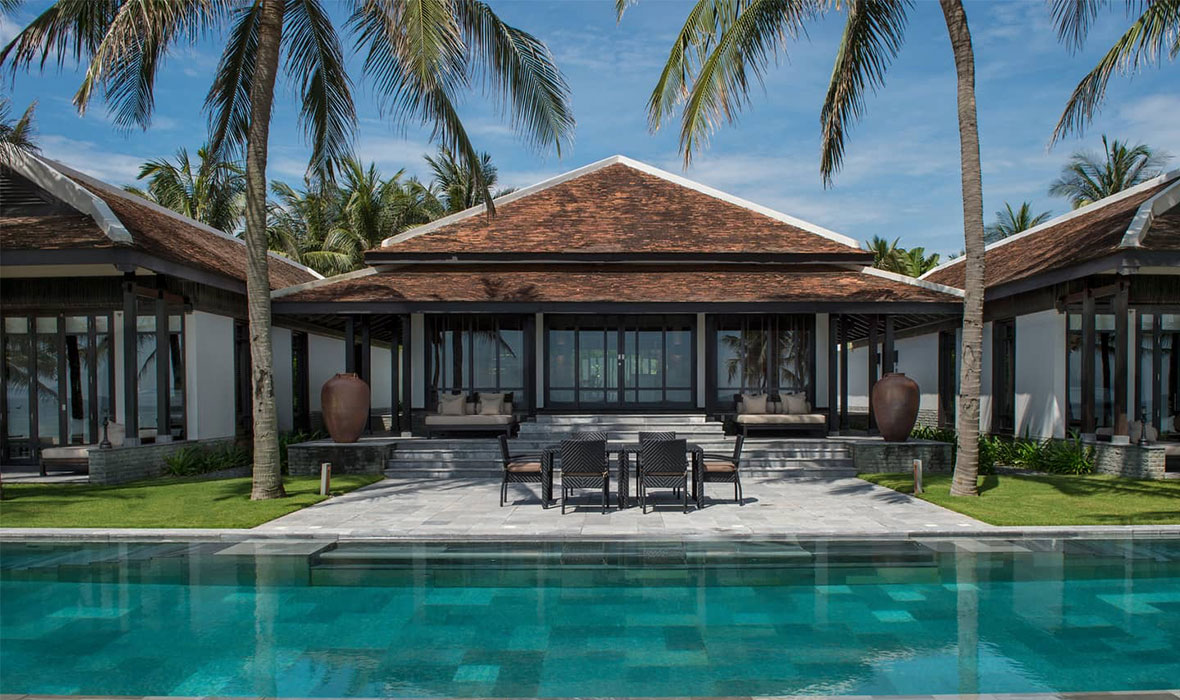 Vietnam was one of the first countries in Southeast Asia to ease its COVID-19 restrictions. What do you think this means for travel to Danang and Hoi An?
Vietnam has an excellent record handling the COVID-19. The country took the appropriate measures at the very early stage and limited the number of cases in the country. For now only domestic travel is allowed and once borders are re-open, international travelers should feel very comfortable and safe to visit Vietnam and our region with its recognized track record.
Four Seasons Resort The Nam Hai closed to visitors on March 20 but earlier this year announced a number of eco-friendly changes. Have these continued apace?
Our sustainable initiatives are definitely continuing. Our triple-filtrated water bottling plant, producing our own pesticide free compost, solar powered water heaters in pool villas […] are all on going. Due to the pandemic we may have to offer some single use amenities and products and we are sourcing for eco-friendly ones.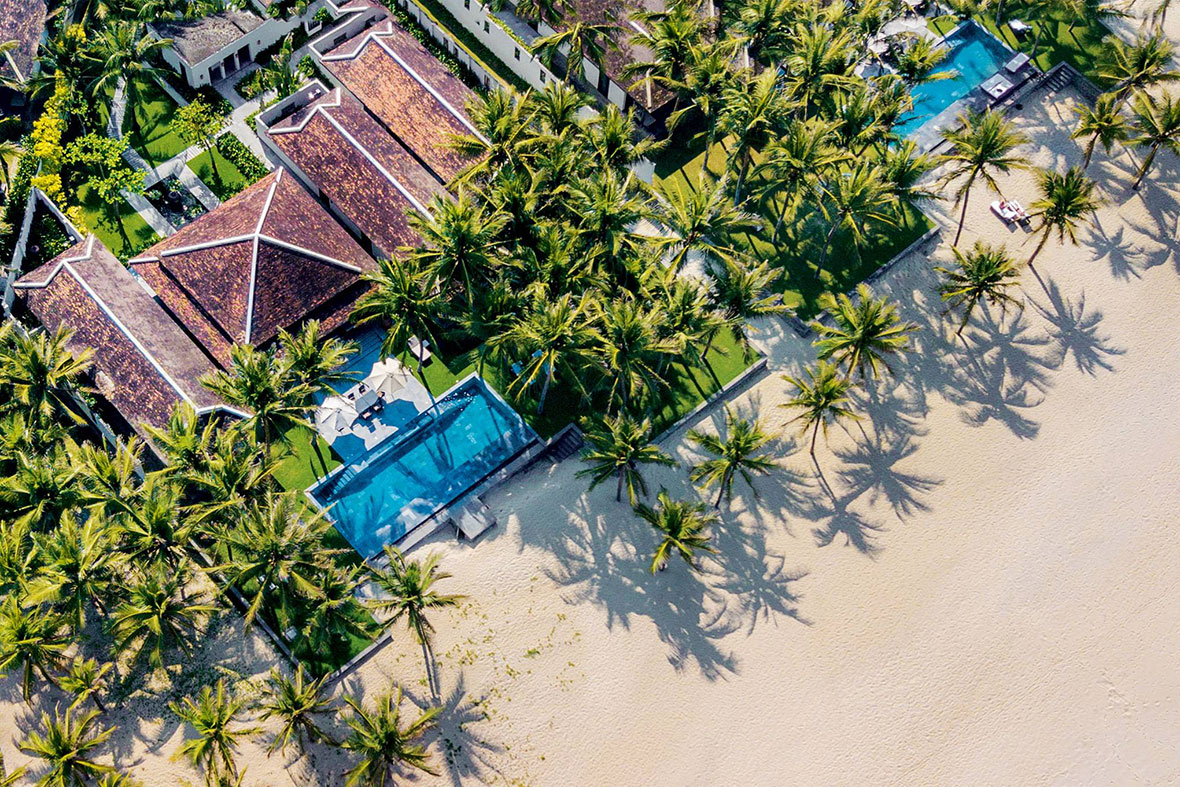 What is something travelers can look forward to in Vietnam 2021?
Travelers can be assured that Vietnam is a safe destination and that authorities are very efficient in handling any situations. Vietnamese are very eager to welcome back tourists in the country and everyone can expect a very genuine sense of hospitality. The diversity of the country offers something for everyone, from vibrant cities to historical sites, breath-taking sceneries, beaches all surrounded by rich culture.
How has Hoi An changed in recent years for luxury travelers?
Hoi An is becoming a true gem for luxury travellers with the arrival of more leading hospitality brand such as Four Seasons. Apart from the UNESCO sites and beaches, there are more international golf courses, boutiques presenting craftsmanship of the region and wider range of cosy and trendy dining option, including bars. Connecting our high-end guest is what we do best at Four Seasons. We have crafted some Four Seasons exclusives experiences providing our guests a more authentic local experience within the resort such as a Good Night Kiss to the Earth Ceremony at our Spa, Thap Nien Candle Lighting Ceremony that happens three times per week at the arrival sala and externally we have the Vespa Foodie Tour by Four Seasons, a must do when at Four Seasons.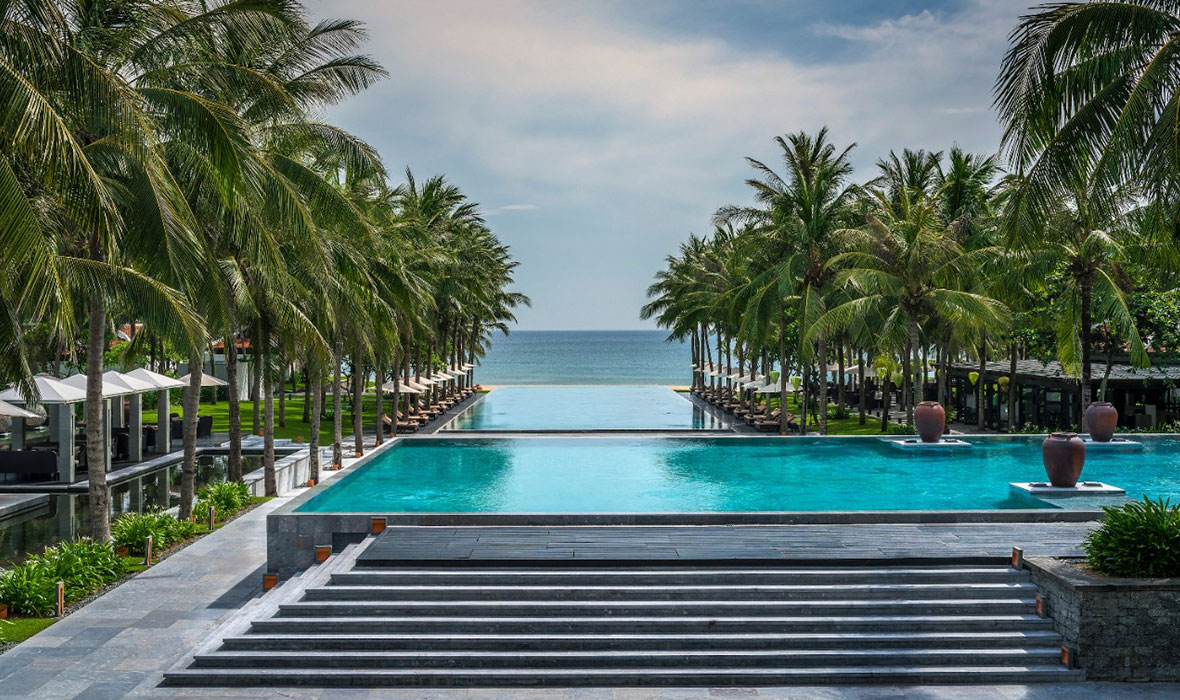 When do you think Vietnam will start accepting international travel and what experiences would you recommend for first time travelers to the Nam Hai?
This is a million dollar question as this does not only depend on Vietnam but also other countries on restrictions they have imposed and reciprocal travel agreements — i.e. airlift, quarantine period, and visas would be a big one! We anticipate regional travel to resume in the coming months while long haul would be rather limited in 2020. Travelers may feel more comfortable staying within the resort rather than venturing outside during their visit. The Nam Hai is a perfect for getaways post COVID-19 as we will be able to provide experiences with "no boundaries" due to the vast resort grounds with the ability for social and physical distancing and yet able to experience all the activities in a safe environment. We do offer a wide range, such as learning Vietnamese cuisine at The Cooking Academy, learning cultural arts and craft activities such as making Hoi An lanterns, silk fans, and learning how to make the famous Vietnamese Café Sua Da (Vietnamese Ice Coffee).
Wellness is something not to be missed at Four Seasons Nam Hai. Here at The Heart of The Earth Spa we connect guests to Mother Earth through the vibrations of pure crystal quartz singing bowls, tuned to 432 Hz. — the frequency of nature. The crystal singing bowls encourage profound relaxation, reduce stress, promote mindfulness and address imbalances on every level. Every Spa treatment starts and ends with crystal singing bowl healing to align body, mind and soul with the vibration – and heartbeat – of the earth. The Spa also has a huge yoga offerings either including Anti-Gravity Yoga both schedule classes or private classes available. Given the current global challenges, and our increasing awareness of the importance of uniting in harmony with the world around us, this healing is more pertinent than ever before.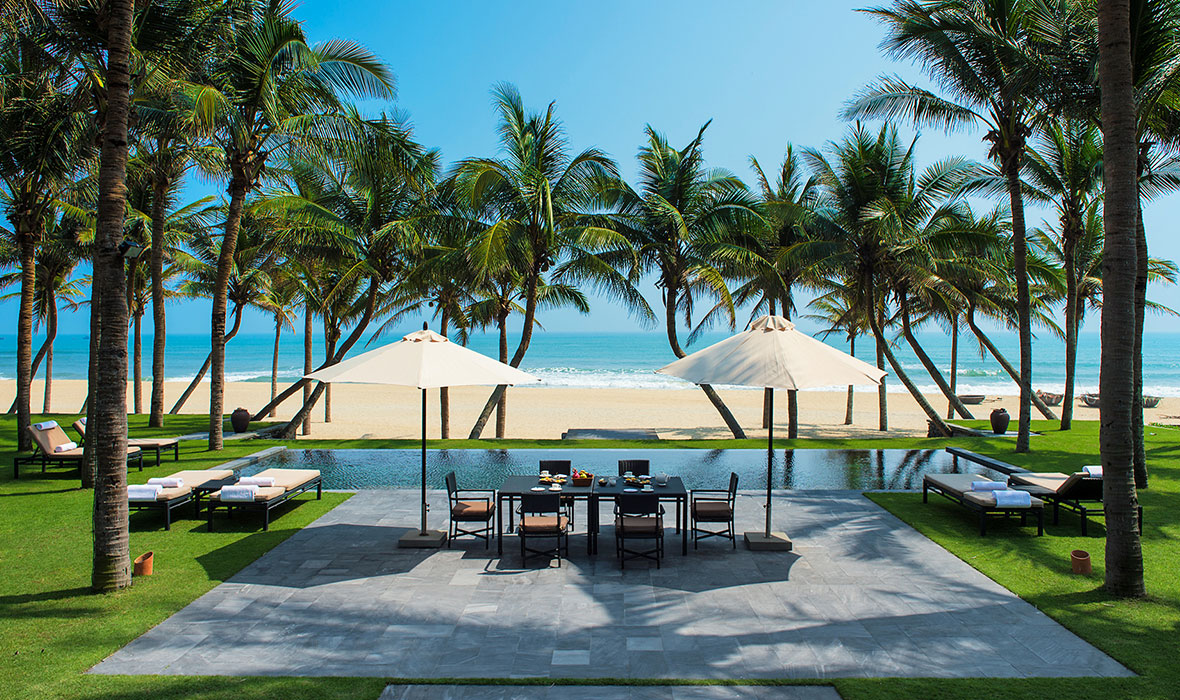 Given the fact COVID-19 had caused lockdown in most countries, some families and close friends may need re-bonding time. Booking our multi-bedroom pool villas would be ideal as the villas offers spacious compound with individual bedroom villas while sharing common living/dining villa and private pool. Private activities and exclusive dining options such as In-Villa BBQ can be catered for. Families and friends would be able to spend time re-bonding while ensuring safe distancing from other guests.