Much of the northern hemisphere finds itself in a freezing haze for winter, and even popular dive destinations like Thailand find themselves in the grips of a rainy season. But, rather than shivering by your fireside, there are quite a few places in Asia that are still warm, clear, and ready for dive masks and fins. From the Indian Ocean to the southeast coast of the Arabian Peninsula, some of the more interesting dive locations have the best water they'll have all year in the winter.
South Atolls in the Maldives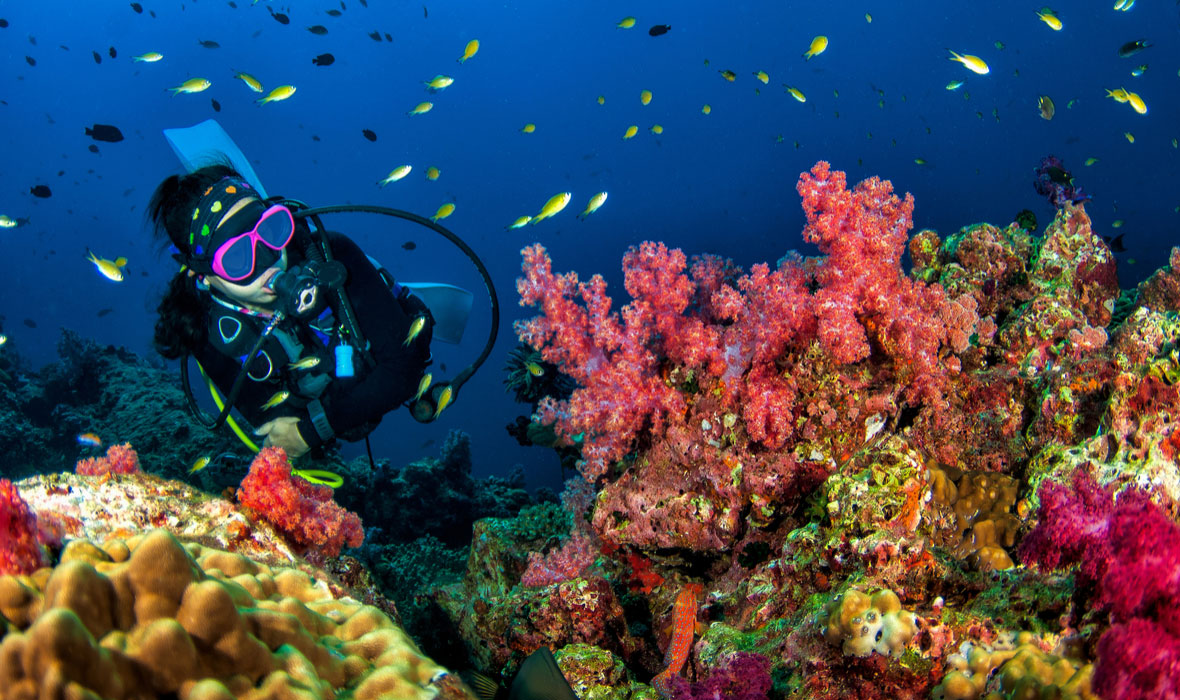 The southern Maldives – at places like Vaavu, Meemu, Thaa, and Laamu Atolls – about 200 miles south of Male have some of the best diving in the Maldives during winter. Rich, healthy corals, colorful schooling fish, and an array of unusual plant life unique to the area are easily spotted in these waters, with visibility as high as 75 feet most days.
For big fish sightings, these atolls don't disappoint: barracuda, wrasse, tuna, and groupers can be found as can whale sharks, grey reef sharks, hammerheads. Ray fans could spot eagle rays, stingrays, and manta rays. It's not windy during the winter season and water temperatures hover around 80 degrees Fahrenheit.
Currents, however, may be strong this time of year, especially in December during monsoon season. Experienced divers can enjoy exhilarating drift dives here. For lodging options, liveaboard trips are recommended for the more adventurous diver. For others, there are top-shelf resorts farther north like the Baros Resort Maldives, with 70 spacious overwater villas, four restaurants, and two bars. For the true luxury traveler, the best option is the Anantara Kihavah, which features an underwater restaurant.
Myanmar Myeik (Mergui) Archipelago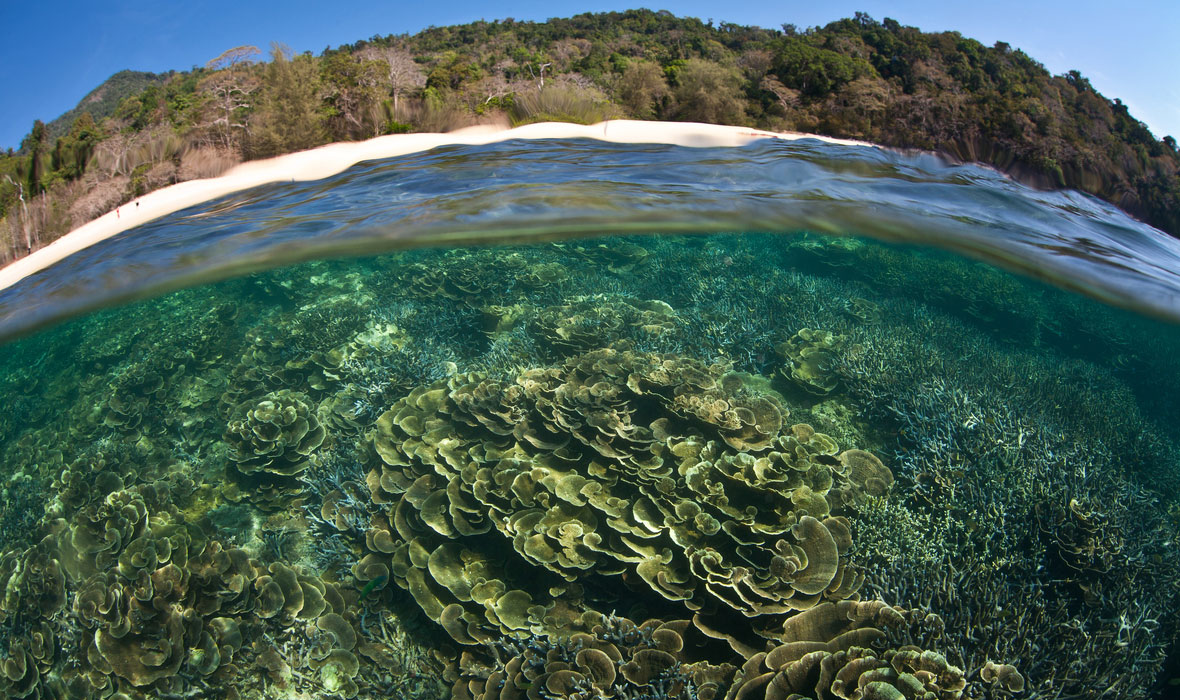 With 800 islands in the Andaman Sea off the coast of Myanmar, the Mergui Archipelago features largely unexplored areas for divers. November to April are the best months to go, with warmer waters and lesser winds.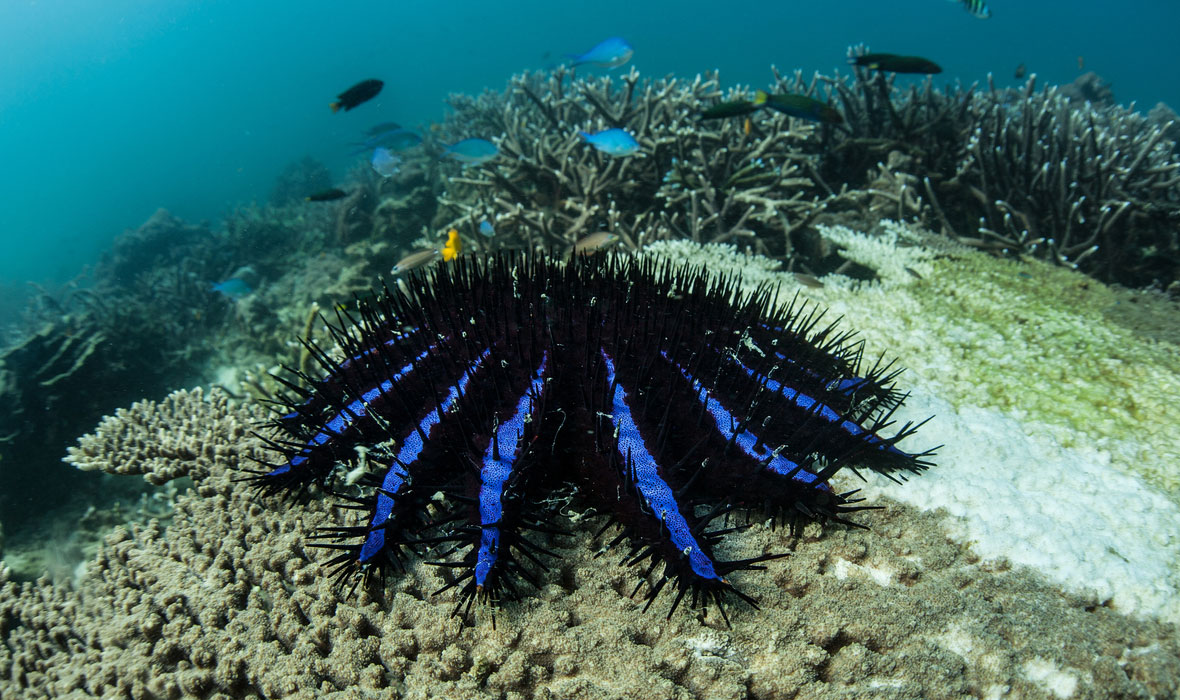 The Burma Banks are of particular note, with a continental shelf that plummets into the deep sea. Big fish sightings include nurse, grey reef, and bull sharks along with ribbon eels and frogfish. Black Rock is another can't-miss spot, with its steep cliffs where sharks, manta, eagle, and stingrays mingle.
To the south, there's Shark Cave, where the resident sharks can get up-close and personal within the canyon cave pool. For a secluded stay on Macleod Island, there's the Myanmar Andaman Resort, but most visitors to the Mergui Archipelago will soon discover that the best way for a diver to see the region is by liveaboard.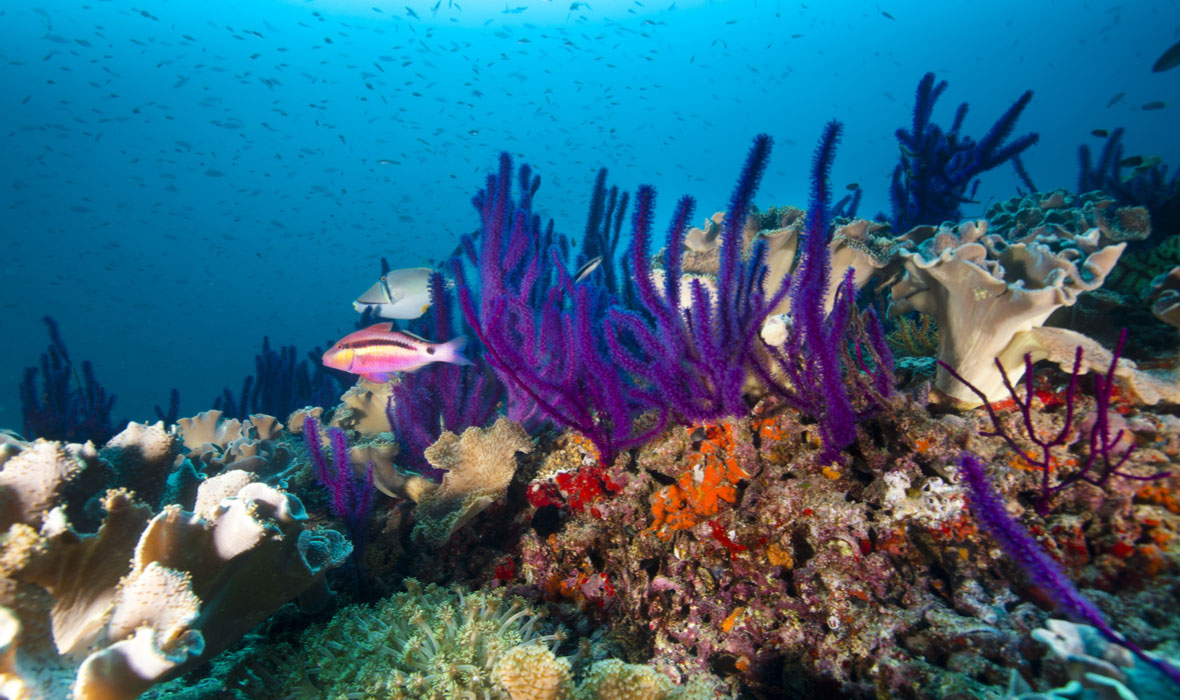 From October to February, with cooler waters and higher visibility, divers can see far in low currents. There are excellent drop-offs to please experienced divers, as well as wrecks and kelp forests. Those are just a few of the reasons Oman has risen to become a prime diver's oasis.
Only an option to visitors in recent years, this area provides great visibility and pristine reefs for both novices and seasoned divers. The Daymaniyat Islands allow divers to cross paths with leopard and whale sharks, while the Hallaniyat Islands are home to sperm and humpback whales along with dolphins and other sea mammals. While on land, the Shangri-La Barr al Jissah is an ideal base. This full-service resort is situated on a cliff-framed beach with sunrise mountain views and sunsets on the Gulf of Oman.
Sri Lanka's West and Southwest Coast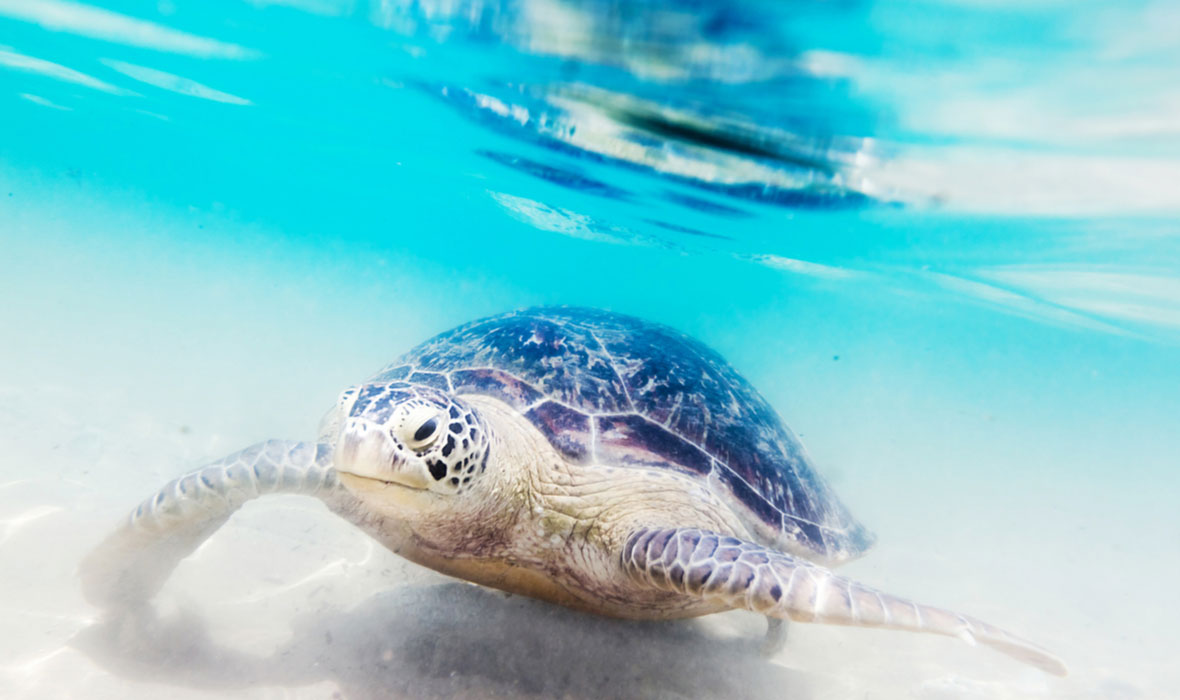 From November to April, Sri Lanka is a paradise for wreck junkies. Experienced divers can explore multiple wrecks in the Colombo area that stretch 100 feet to the ocean floor. The World War I British Steamer SS Perseus lies deep below, as well as the Taprobana East Wreck. Only accessible on the exterior, these wrecks are home to many unique species of fish.
With visibility at its peak in the winter season and water currents not too strong, the West and Southwest coasts are the best winter option. Sri Lanka has never been able to boast the clarity of places like Indonesia, but the variety of life is impressive, and Sri Lanka can be an exciting destination for new divers used to Southeast Asia. The gorgon corals in the Gorgonian Gardens near Colombo have a gentle sloping bottom and canyon valley, ideal for beginners. And, even though they are a bit touristy these days, there is great underwater fun to be had a Hikkaduwa and Kalpitiya.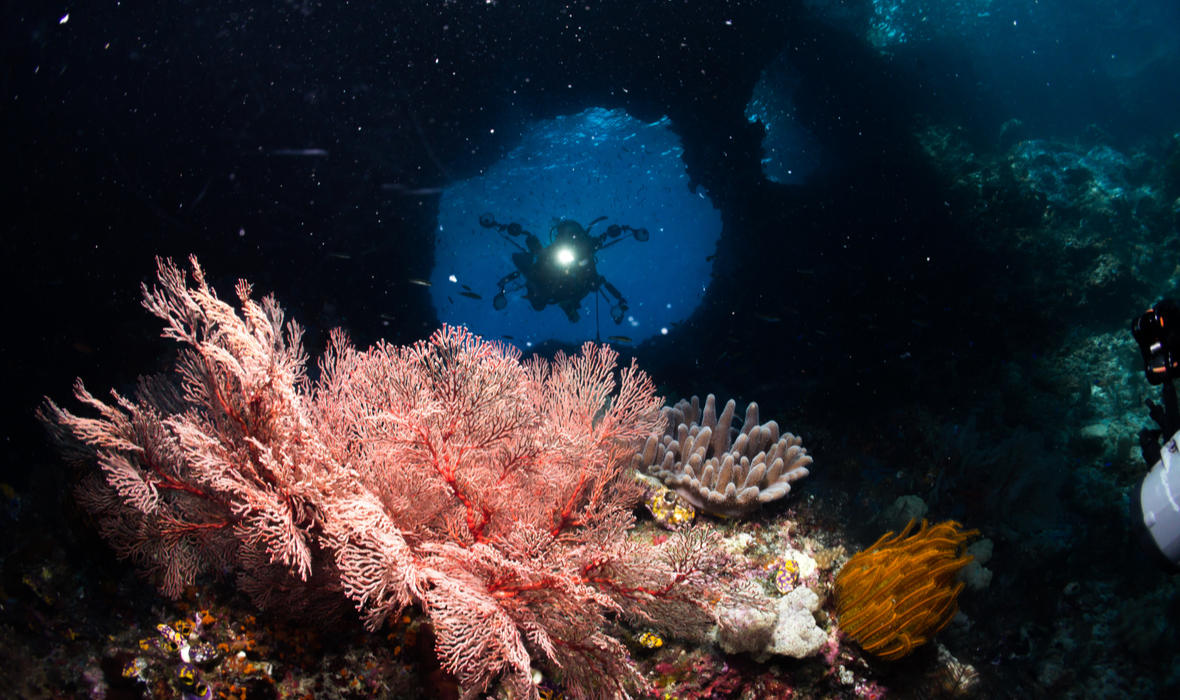 No one needs to be told that Raja Ampat is one of the best diving spots in the world. It just is. In West Papua Province, Indonesia, the reefs are known to house over 1,200 species of fish, 600 species of coral, and nearly 700 types of mollusk. October to April have high visibility, and while rain is always a concern in Raja Ampat, this season sees less.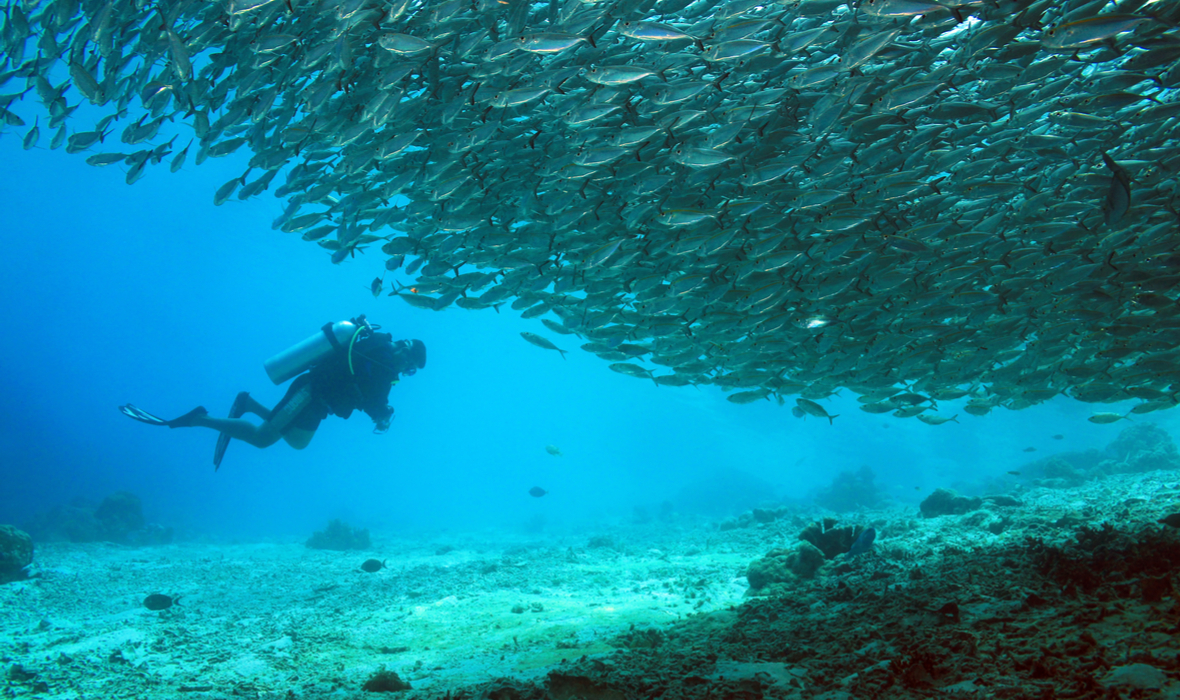 According to Conservation International's Rapid Assessment Bulletin, the marine life here dwarfs other areas in the region, and what divers dub as 'frontier' for its drift and wall diving experiences. Wobbegongs, dolphin pods, manta rays and sea turtles are at home here, and a dive vacation to what the locals call the 'The Four Kings' (the definition of Raja Ampat) is a memorable excursion. For liveaboard fans, Raja Ampat is paradise.