Hiding behind the lantern-lit splendor of Hoi An's Ancient Town, the ebb and flow of daily life offers that rhythmic magic slow travelers are seeking. It's observed in wizened elders tending rice fields, local families flocking to sunset beaches, and artists patiently crafting canvases with the very soul of the city. The slow traveler has a mindset that allows them to soak up the environment and become part of local life. In Vietnam's Hoi An, this concept comes alive.
Sink into The Nam Hai Four Seasons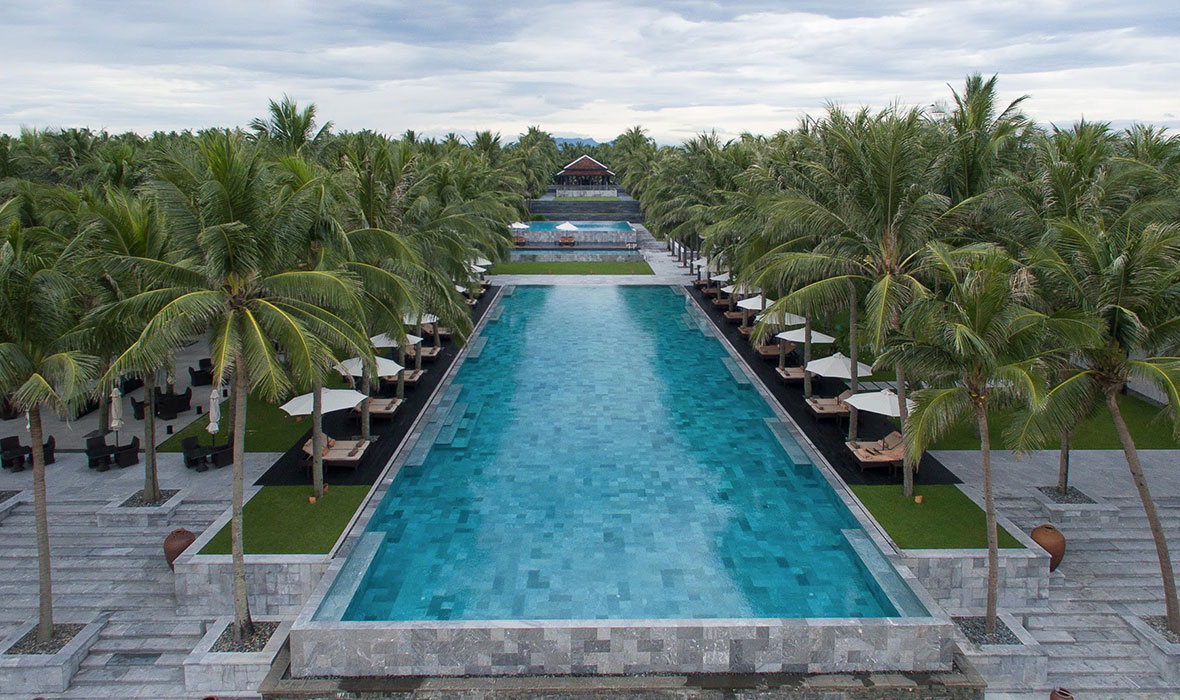 A celebration of Vietnamese temple architecture and luxury, visitors' first sight of The Nam Hai is sure to be a memorable one. Stretching along a private beach on the calm waters of the South China Sea, tropical gardens, pools layered across three levels, and lantern-strewn palm trees invite slow travel at its best. Dark wood floors, high ceilings, and sensuous Asian decor complete the picture.
In one-bedroom or private pool villas dotting the shoreline, The Nam Hai Four Seasons is a unique luxury accommodation in Hoi An. For the active traveler, there's a gym, yoga, tai chi and a spa.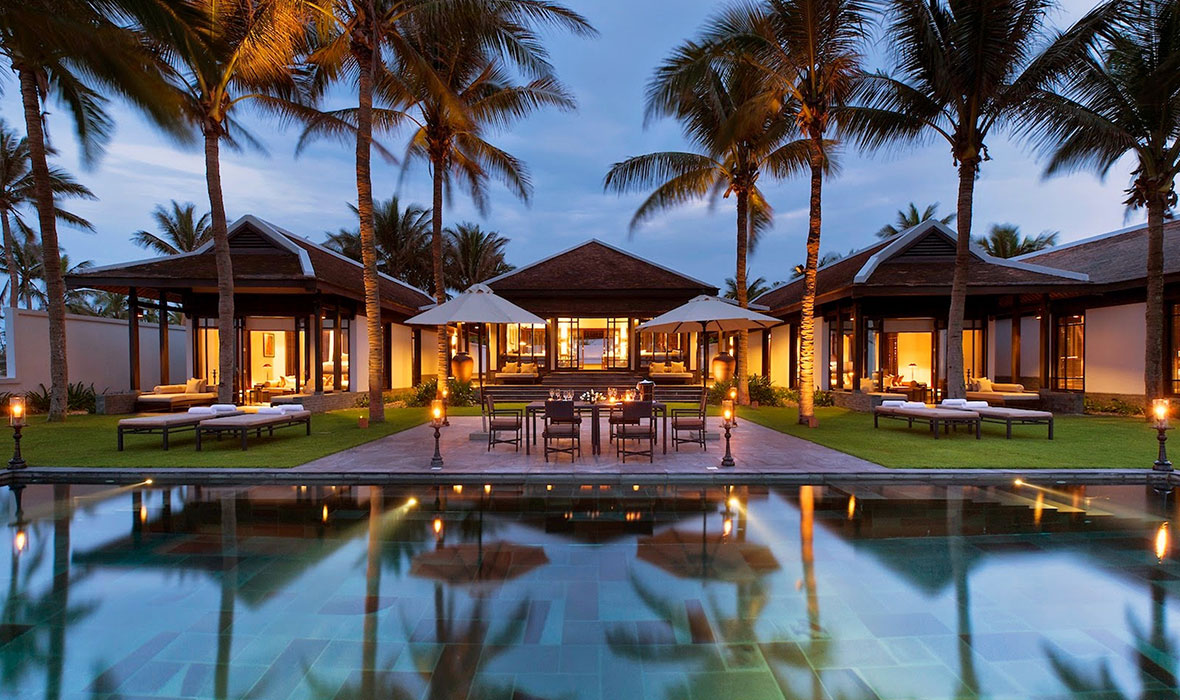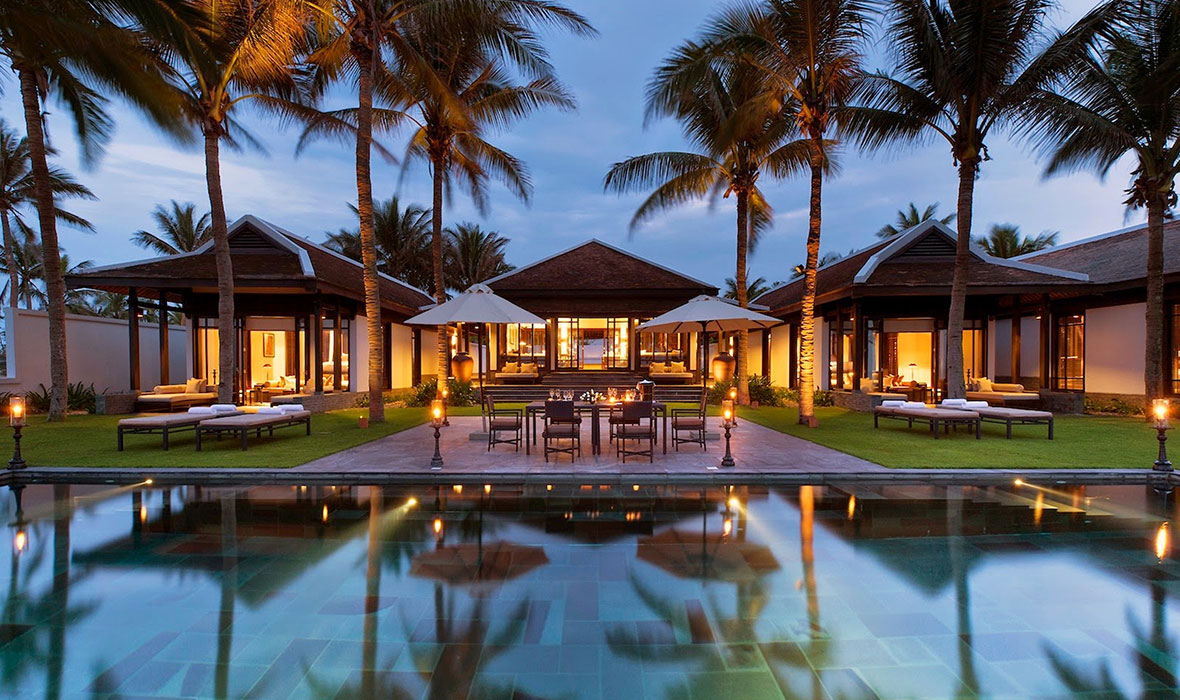 Dining here is among the best in the region, with Cafe Nam Hai bringing contemporary fine dining with an Indian twist and Lá Sen delivering Vietnamese treats, like banana flower salad with smoked duck. Foodies will enjoy the Cooking Academy, using seasonal ingredients from the onsite farm.
Make the Most of Master Tailors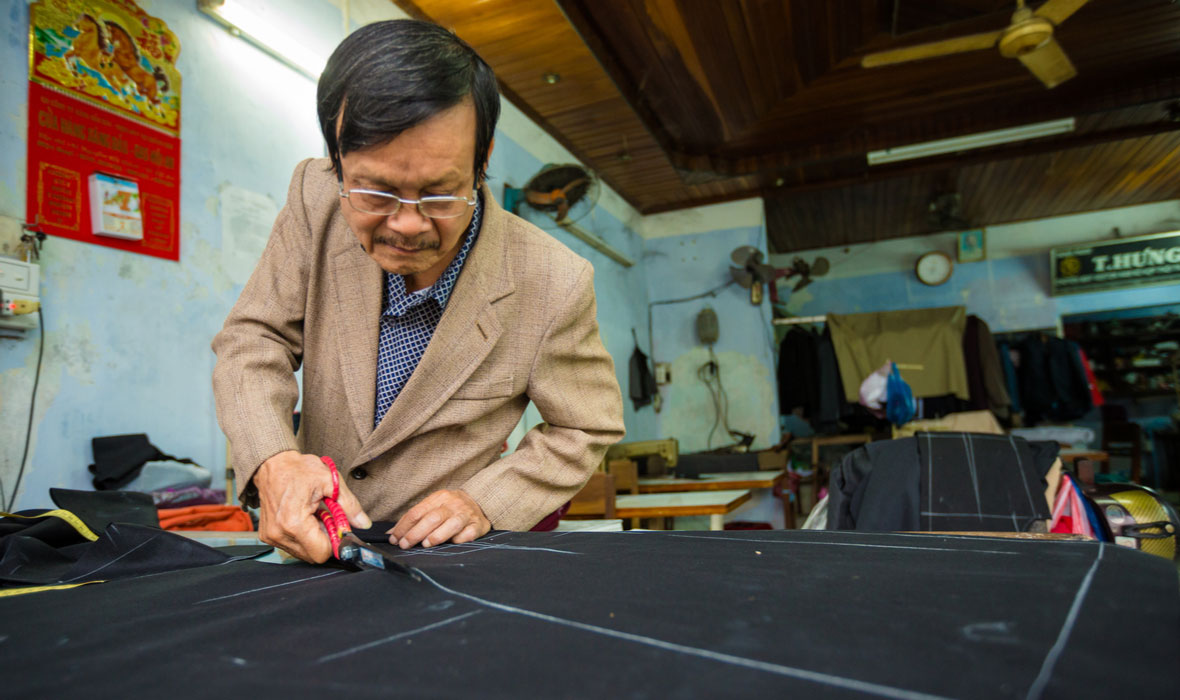 Shopping in Hoi An can be crowded, but if you're willing to weave between throngs of tourists on the streets, you'll find what you need. However, for the traveler with a little more patience, Hoi An's tailors can trace their trade back through generations. For decades these master tailors have played a starring role in launching Hoi An's reputation as a refined travel destination into the global spotlight.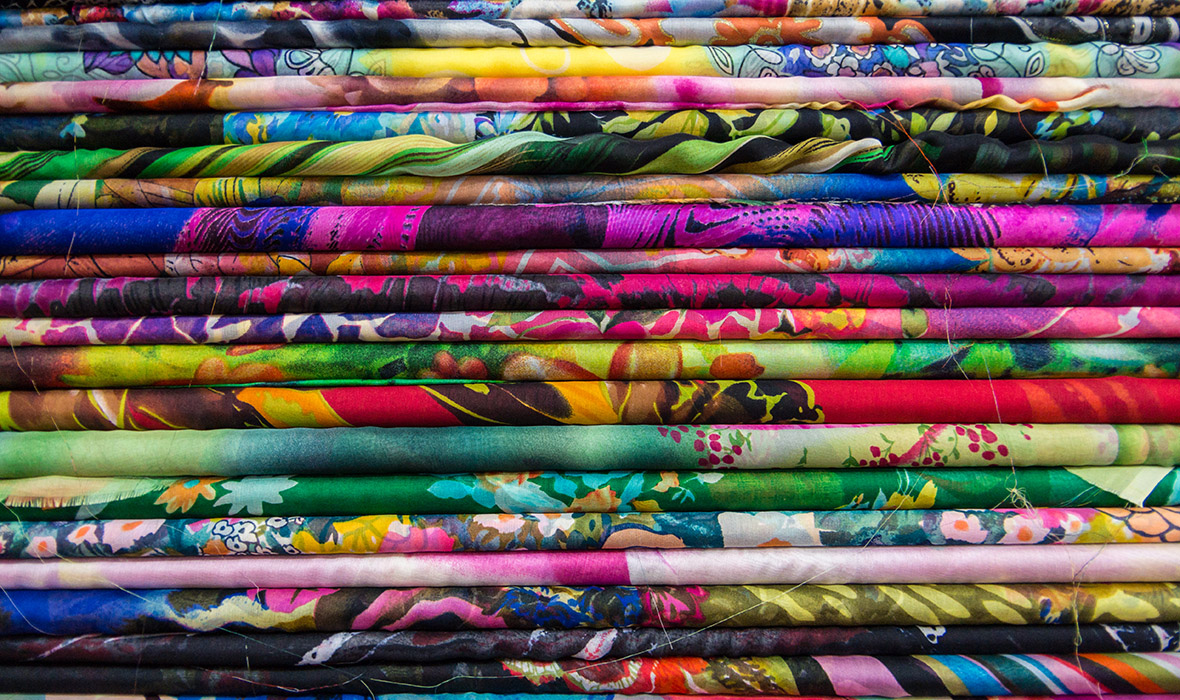 Hand these master craftsmen a picture of a suit, gown, a custom design, or pair of shoes and they'll produce it – a bespoke fitting experience. This isn't an activity most people are satisfied doing just once. From choosing fabrics, discussing styles over a cup of green tea, fittings, enjoying kind-hearted service, and anticipating the end result, savoring the process becomes quite addictive.
The lanterns that give Hoi An a soft glow over its yellow-tinged, historic buildings aren't the only reason the town breathes romance into visitors. Visually, it's an artistic dream for photographers and painters, so it's little wonder the art scene thrives among expats and locals alike. Slow travel gives you the opportunity to admire much more than the finished products, especially when you meet those behind the scenes.
"You observe nature, culture, people and look for something new, to create with meaning that speaks to you," says artist and founder of Arthouse Vietnam Galleries, Trong Anh Vu. While representing emerging local painters is his passion, the twinkle in his eye and full-bodied laughter reveals pure joy when he speaks of his own inspiration and love of reimagining the ancient style of Ebru.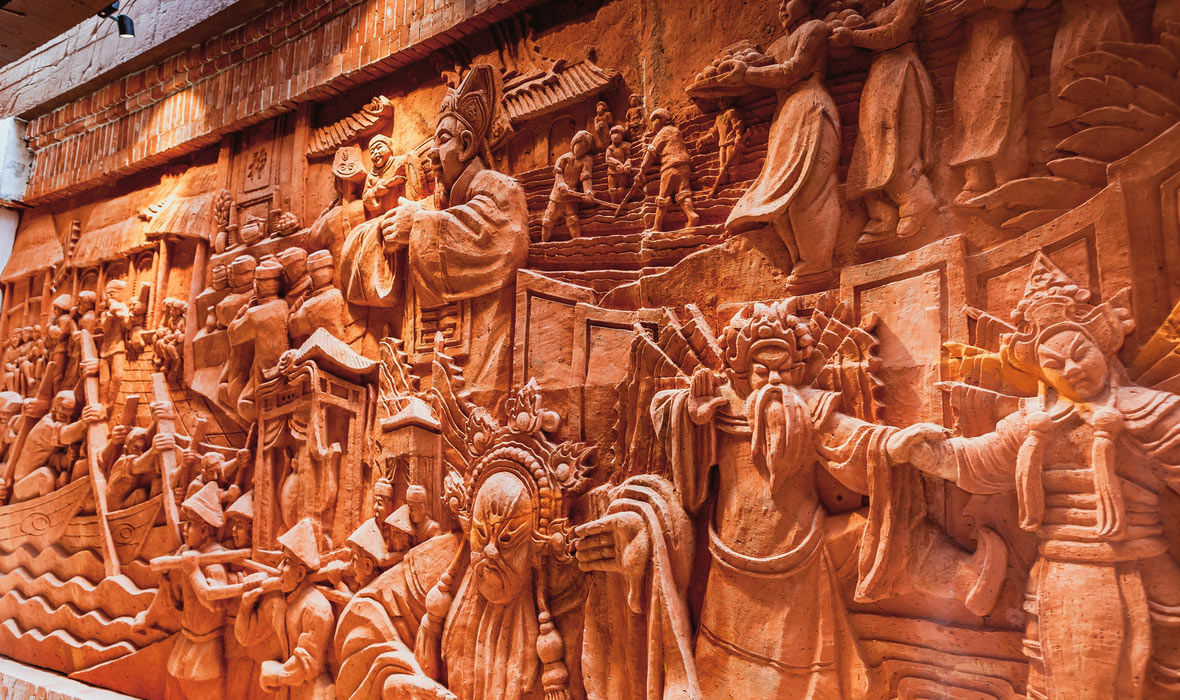 If you've ever wanted to learn the relaxing art of pottery, doing so in Hoi An brings with it tradition and history dating back to the 15th century. These days, it's a means of preserving tradition and providing local employment, however the manually crafted products are exported across the globe, especially from the Thanh Ha Pottery Village.
Ancient History Without the Crowds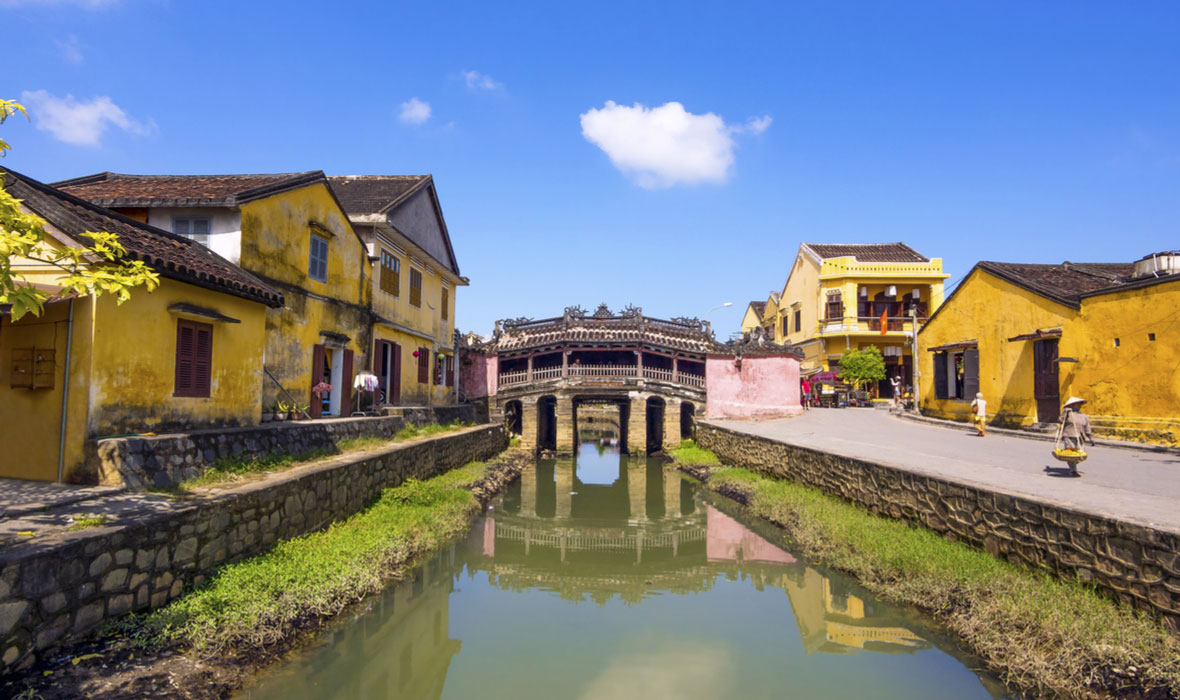 An active trading port from the 15th to the 19th century, Hoi An's heritage-listed Ancient Town is an exquisite display of Chinese, Japanese, and European architecture. Over 1,000 timber frame buildings line narrow streets, interspersed with pagodas and French-style houses reflecting the charm of faded grandeur. As dusk approaches, thousands of lanterns transform the town into a wonderland of colorful light that enchants hordes of tourists, every night.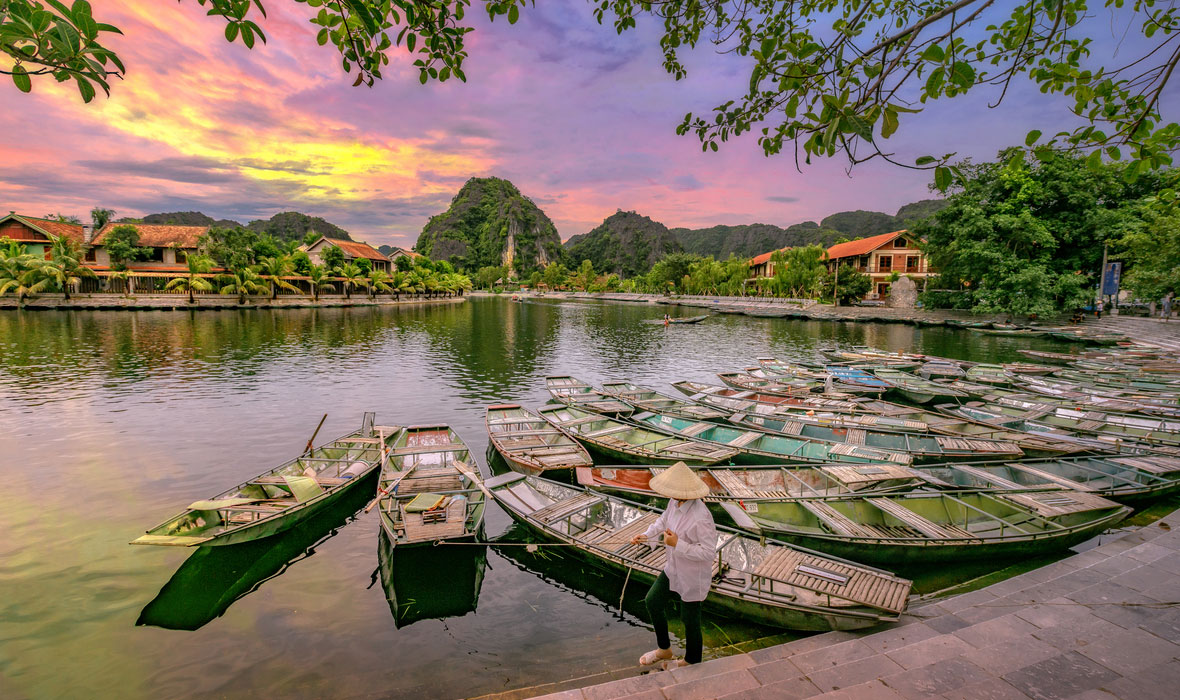 However, therein lies the problem, as even in offseason the town heaves under the weight of theme park-style crowds. The only way to slowly explore, appreciate, or photograph the delicate beauty of the Japanese bridge, street corners bursting with bougainvillea, and the poetic Thu Bon River, is to get there as the sun comes up. Then, you'll only share the streets with locals doing their morning stretches or setting up for another busy day.
Travelers will notice intricate motifs on crumbling walls and the smiles of vendors relieved, momentarily, of the pressure to sell. Best of all, you'll have space to feel the history.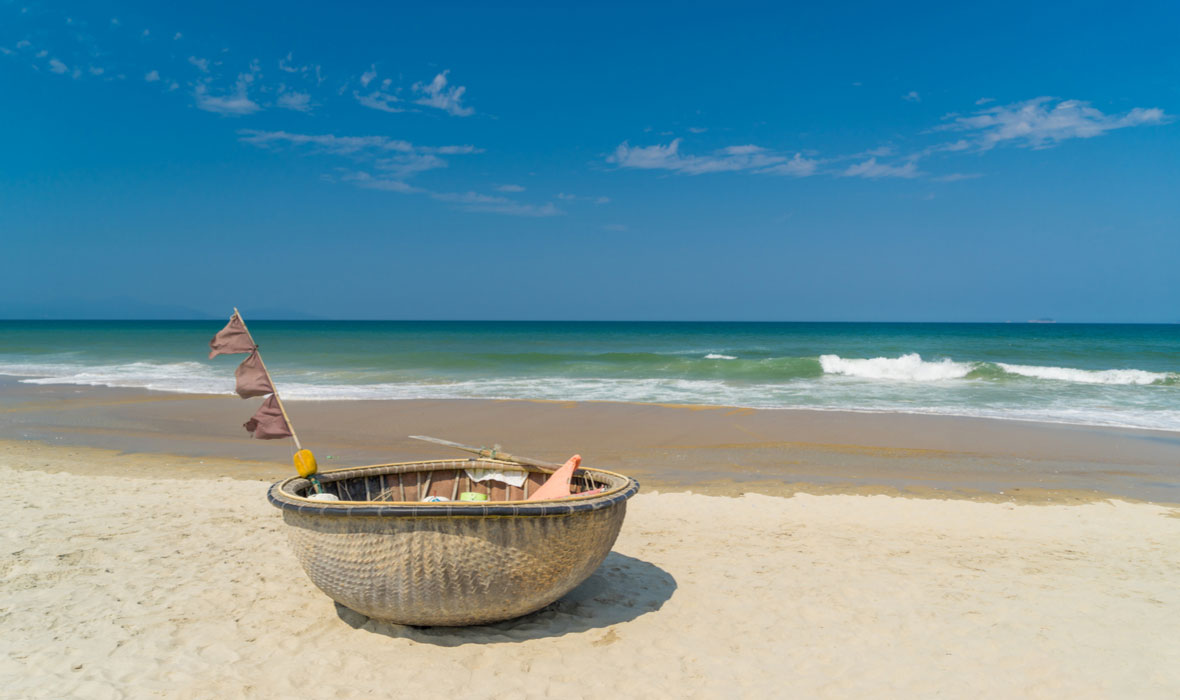 Vietnam doesn't usually top lists as a fantastic beach destination. This is a major plus, when it comes to slow travel in Hoi An. Depending on the weather, the calm water of the South China Sea can be cobalt-blue or glittering silver. More often than not, it's so transparent you can see diminutive fish swimming around your toes and the temperature remains refreshing, even in extreme heat. The private stretch of white sand at Four Seasons Resort The Nam Hai offers the tranquil ambience found on tropical islands, though it's only a 10 minute drive from town.
Then, there are the small beach towns of An Bang and Cua Dai to explore. An Bang in particular is a sleepy haven perfect for lazy cycling. From the main road, leafy streets decorated with hidden alleys and art-covered buildings branch off towards the sand. Restaurants and cafes take prime position along the front, with The Deckhouse and Shorehouse offering cabanas and lounges, sophisticated decor, chilled-out tunes and an array of cocktails to sip, as you settle in to watch the world go by.