To some travelers, the sea inspires peace: gentle, crystal-blue waves lapping at a pearly shore. For others, the ocean is tumbling ebbs, ripping currents, and the unrivaled thrill of getting that board beneath your feet and standing tall on a wave. Indonesia's seemingly endless island options and diverse ocean conditions mean that there is a wave for every surfer on the nation's shores.
That said, when one travels for the board, there's a lot to consider when choosing Indonesia. Bungalow or resort? Big waves or long? Surf full-time or relax and explore? The options in Indonesia can be startlingly specific, and so many waves are one of a kind.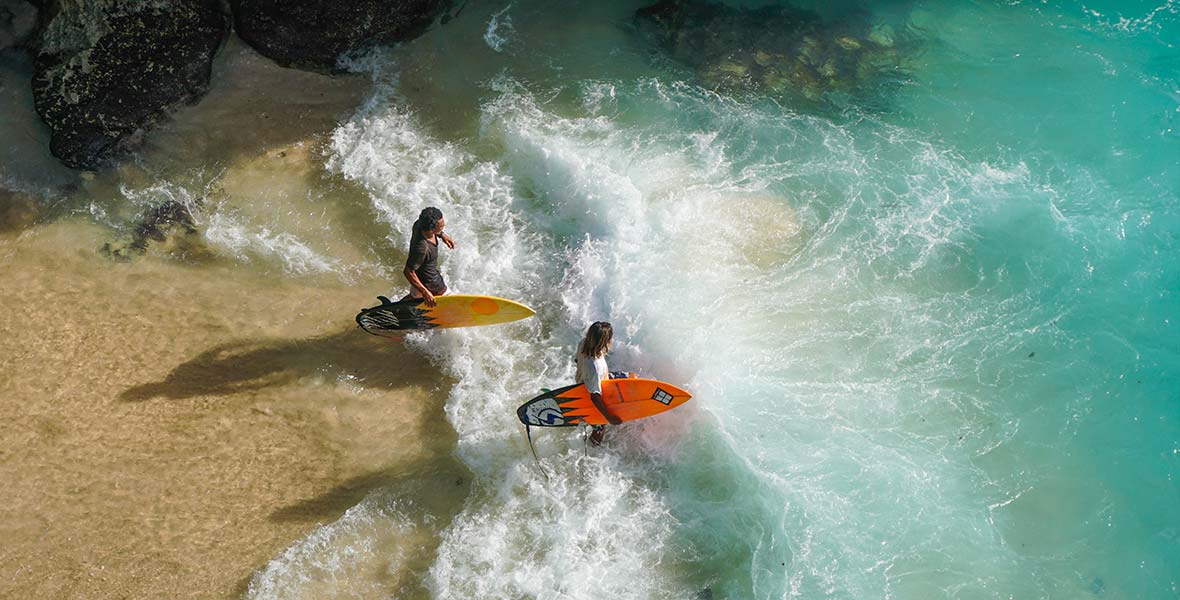 ULUWATU BEACH, BALI:

Unlike a lot of great surf destinations, Uluwatu is a pretty reliable option for regular waves. With a wind-swept swells that rarely still, the beach and surrounding area have a pretty chill accompaniment of culture and entertainment options. The Pura Uluwatu Temple is a tourist favorite. Not only is it filled with adorable monkeys - famed for snatching people's things - but the temple, nestled on a stunning Bali cliff face, is said to be one of the sad kahyangan, or six sanctuaries of the world. Balinese beliefs dictate that these places give Bali its spiritual balance. For resorts, there are the Uluwatu Surf Villas and the opulent Anantara Uluwatu Beach Resort.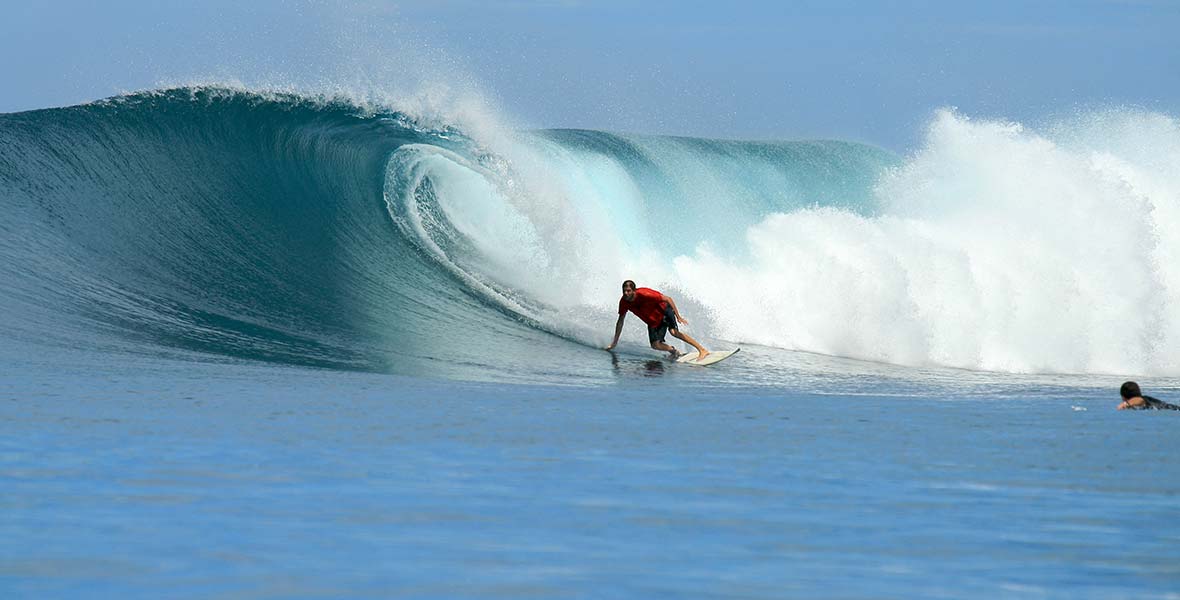 MENTAWAI ISLANDS:

There is a reason one of Mentawai's regions is called the "Playgrounds." The Mentawai Islands present a long lineup of favorite waves for fun-seeking surfers. Try out the spirited 4 Bobs, the reliable A Frame, or the unpredictable Bankvaults in the Nyang Nyang zone. Best yet, if you are hoping for a surf vacation that includes both ocean-top adventure and ocean-side relaxation during your stay on the Mentawai Islands, you need look no further than Kandui Resort, a luxury beachfront spot tailor-made for surfers seeking an unparalleled resort utopia for the hours not spent on the water.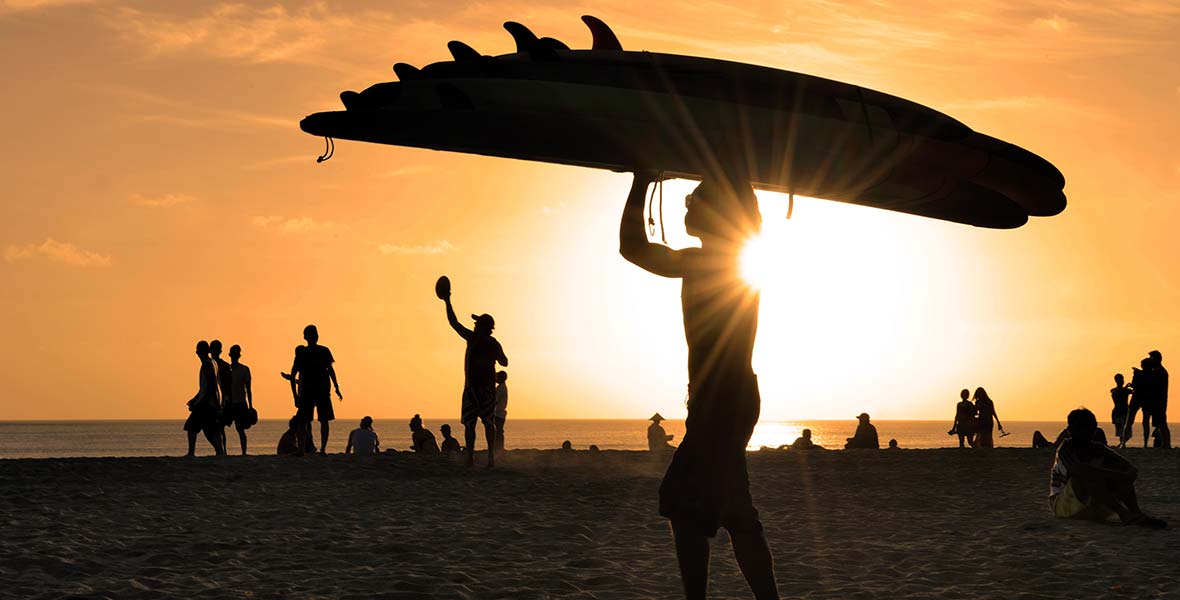 KUTA BEACH, BALI:

One of Bali's best (and wildly popular) surf destinations is Kuta Beach. Whether you are a sea-shy beginner or an experienced professional, Kuta is a developed, tourist-friendly option for individuals or families who want breaking waves and the Bali experience. Located in Kuta Village, Kuta Beach is considered part of Bali's tourist epicenter, so you don't have to drift far off the map to find good food, luxury accommodations, and a rather raucous nightlife. Kuta and its surrounding area are home to several enviable resort accommodations, just steps from the sweeping shore.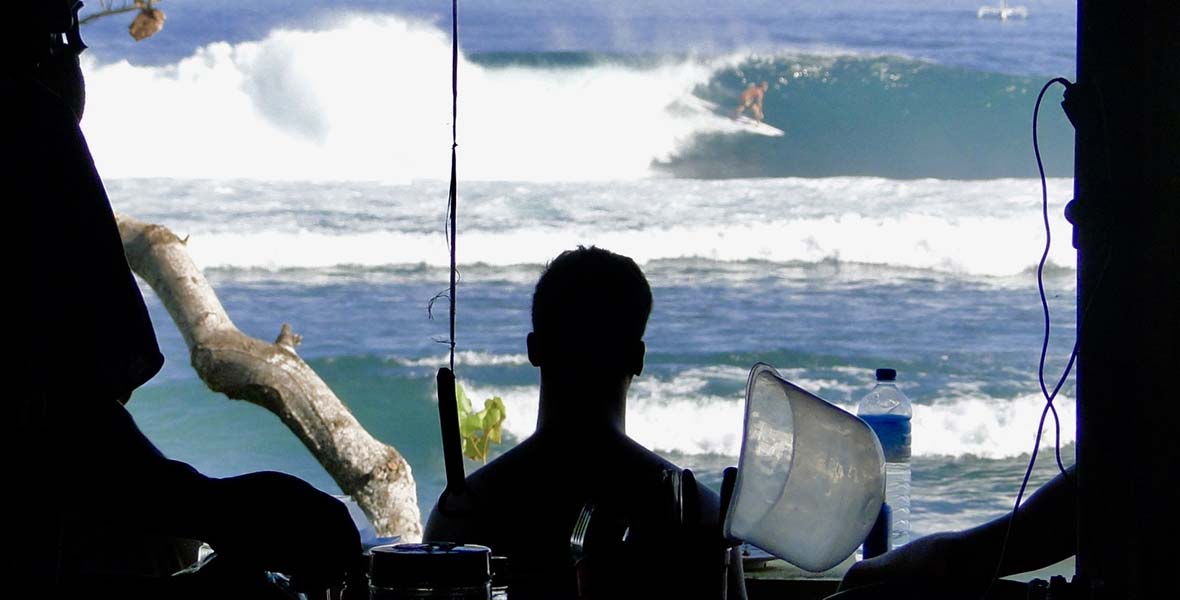 BANGKO BANGKO BEACH, LAMBOK ISLANDS:

Bangko Bangko isn't for beginners. For more experienced surfers who want off off-map adventures away from the tourist throngs for an unforgettable thrill ride, then the adrenaline-filled challenge of Bangko Bangko Beach beckons. Found on the southwest coast of Lombok and known as "Desert Point," barrel waves lasting twenty seconds and tubes that tunnel on for a full ten seconds have both been recorded here. That said, sometimes the beach can go weeks without waves, but if you stick it out and pick the right time of year, Bangko Bangko is well worth the effort.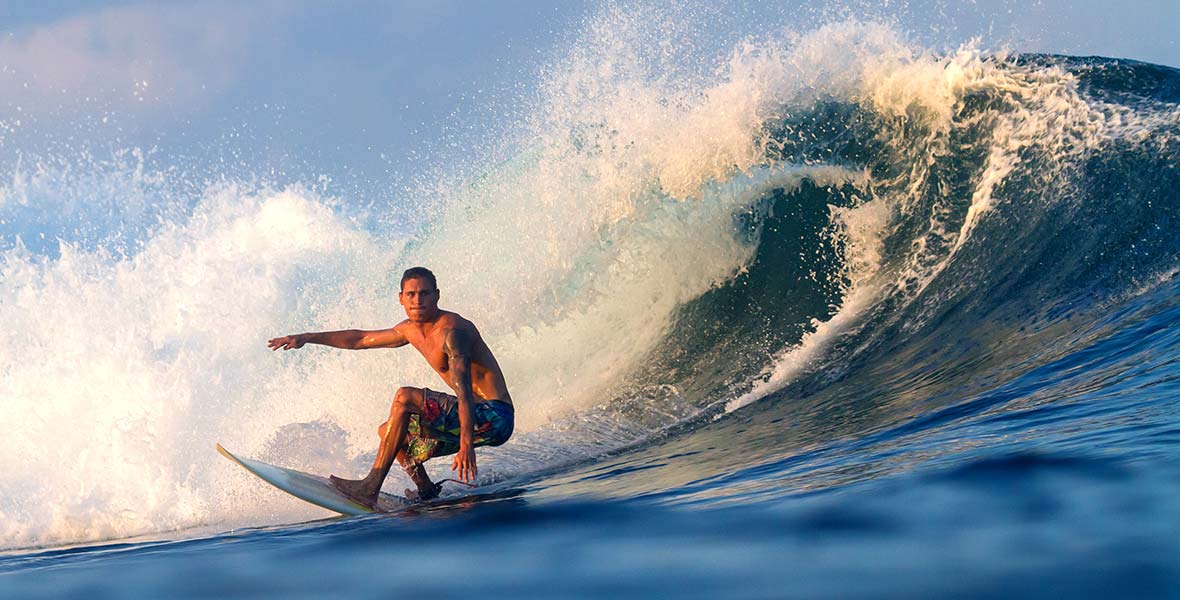 WEST SUMBAWA, SUMBAWA ISLANDS, BALI:

West Sumbawa's mighty surf breaks are also a break from the Bali crowds - and far more daring than anything found there. For this off-the-beaten-path surf adventure, come equipped with proper surf know-how and enjoy more space on the waves with fellow experienced surfers. Ranging from fun to fierce, another jungle gym of waves and favored surf spots await in this paradisiacal place. In your downtime, settle into a Maluk House bungalow for a charming, though cozy, stay in the less-touristy, more authentic side of Indonesia.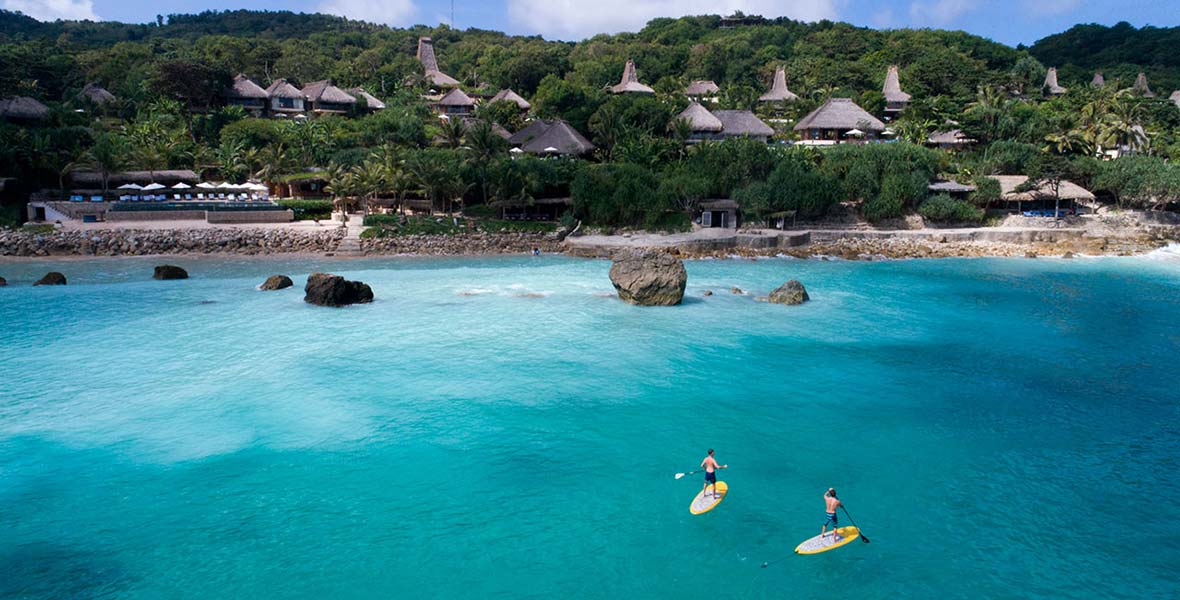 NIHUWATU, SUMBA:

There are many surf locations in Indonesia that provide the creature comforts of modern life, but there's perhaps only one that's luxury all the way: Nihiwatu. As one might expect from the resort-style experience, the Nihiwatu Resort has holistic holiday options – fishing, swimming, diving – but the extremely exclusive surfing is what makes this place special. Nihiwatu Resort offers the privacy of one of the more out-of-the-way locations and provides a level of luxury and exclusivity that has earned this area one of the finest reputations in surfing. Indeed, only 10 registered surfers per day are permitted to use the resort's most famous wave: Occy's Left.
1 / 4
From popular beaches to closely guarded secrets, Indonesia lays claim to wave breaks and surf swells of international fame. It would take months, even years, to find all of Indonesia's great surfing spots. And, given that local surfers are rather protective of their favorite locales, there will always be more to explore.
It's not just the waves that are diverse; as adventurous surfers traverse the many islands and beaches of Bali and beyond, they'll find that the waves flow to some of the most interesting locations in all of Indonesia.
[/vc_column]