The floating five-star experiences at Aqua Expeditions got a little bit more exciting earlier this week with the announcement of new Indonesia voyages with Aqua Blu, the brand's first coastal ship with year round departures. The Aqua Blu will feature 15 suites and a total of eight itineraries. Aqua Blu will serve three destinations on seven-night coastal cruise itineraries starting November 2019, featuring Raja Ampat, a both ways Bali to Komodo route, and the Ambon and Spice Islands.
Designed by Cor D. Rover, the RINA- and SOLAS-certified Aqua Blu is the first of its kind serving East Indonesia. With a guest capacity of just 30, the suites on board will feature three different categories, ranging from 12 to 31 square meters of space. Social areas include indoor and outdoor dining and bar, an observation deck, plunge pool, library, gym, and spa.
The itineraries for the Aqua Blu are designed as seven-night, all-inclusive journeys, including five-star cuisine. Cruising the the Coral Triangle will put shipmates in contact with some of the most impressive underwater wildlife sights in Asia, with all itineraries touching on underwater life; the Aqua Blu can outfit guests with kayaks, diving equipment, snorkeling equipment, and stand up paddleboards.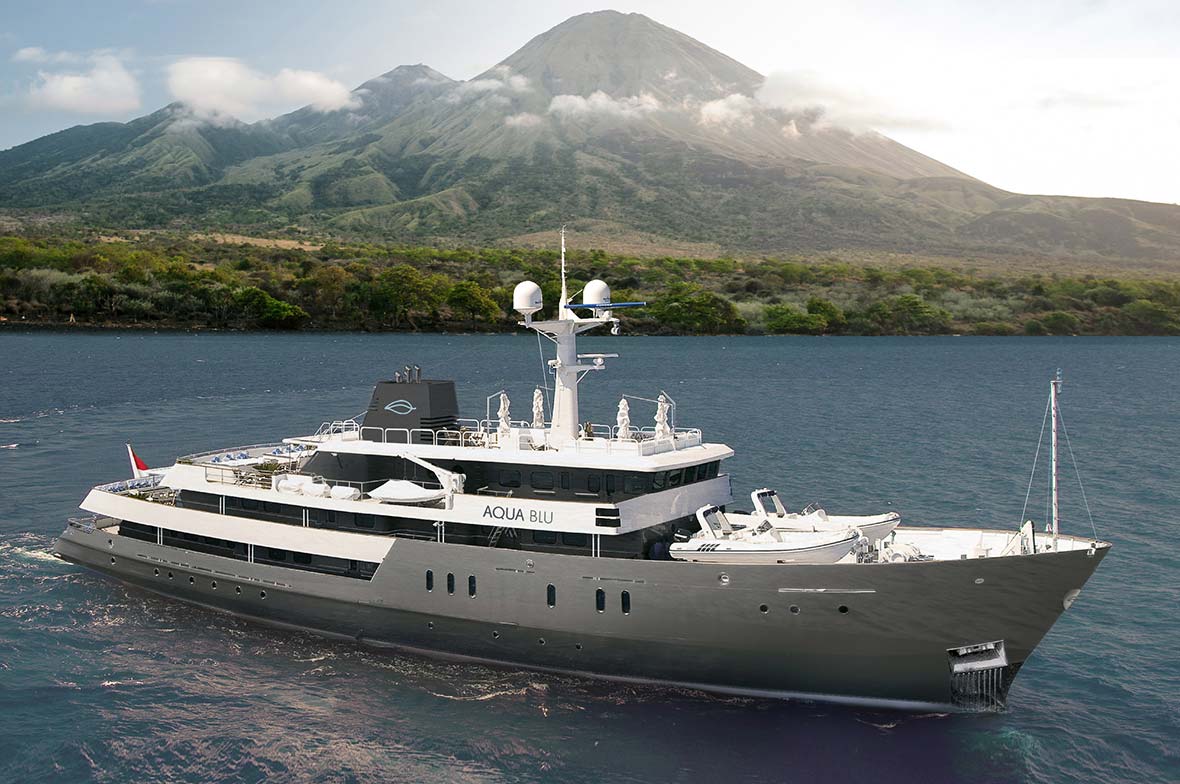 The Raja Ampat itinerary from December to February with Aqua Expeditions journeys to the karst formations of the Raja Ampat islands, best known for its underwater life and natural karst formations. Winter is an ideal time to enjoy Raja Ampat for both the relatively cooler weather and underwater clarity. For this destination, Aqua Expeditions will host a total of 10 departures per year.
The bi-directional Bali and Komodo journey will up ramp things up with on-land wildlife with the notable addition of the Komodo dragons, though, of course, snorkeling and diving will also play an important role in this region. Travelers will sail from Bali to Labuan Bajo and vice versa, exploring Nusa Tenggara archipelago. Can't-miss sights include the world-famous Pink Beach, Horseshoe Bay, and hopefully some manta ray and dugong spotting. This more popular route will feature 23 departures a year.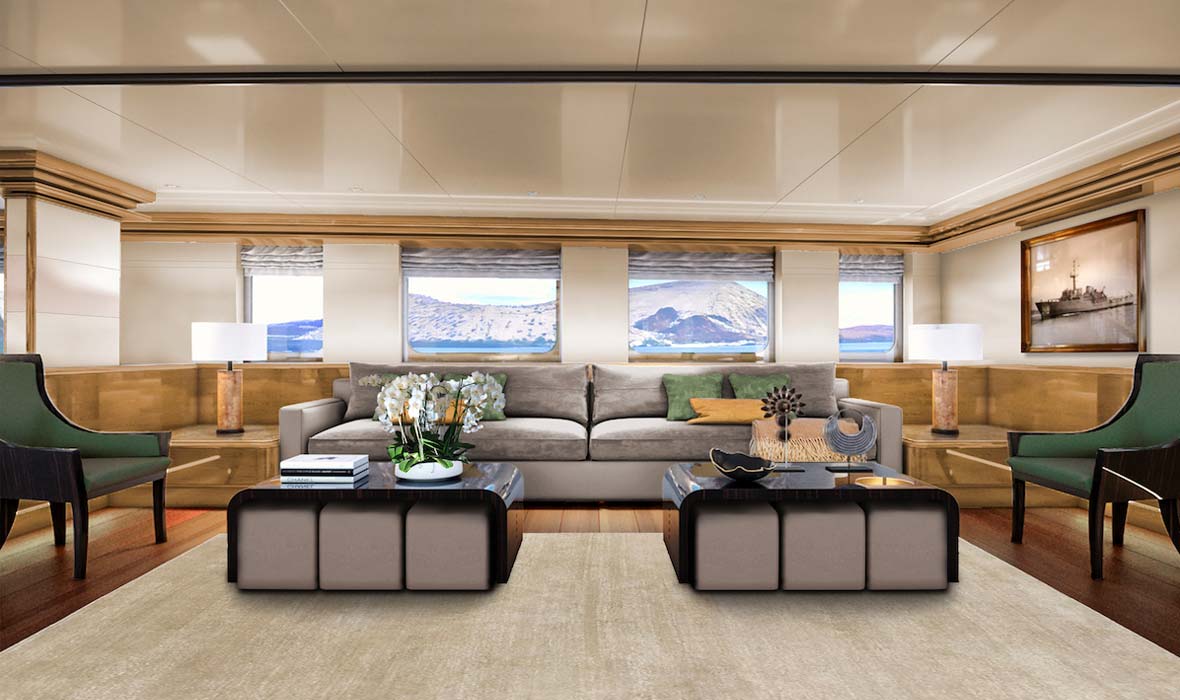 With just seven departures, the Ambon and Spice Islands is the more exclusive journey; while still featuring similar water water activities, features of this itinerary will include lava flows, c colonial era structures, and nutrient-rich Bandan seas.
Unique in Asia to the Aqua Blu are the limited cross destination voyages. At certain destinations, travelers can extend their itinerary to a 12-night voyage with the opportunity to explore the highlights of multiple destinations, according to Aqua Expeditions.
Aqua Expeditions is well known for its high level of service. The maximum of 30 guests can expect an attentive staff of 25 on their journey through Indonesia. A Remote Lands favorite for the inimitable Aqua Mekong that runs from Tonle Sap in Cambodia to Ho Chi Minh City in Vietnam, Aqua Expeditions also features tours in Amazon River on the Aria Amazon and announced the Aqua Negra in Peru along with the Aqua Blu destinations.