Summer is the time for Indonesia. From the volcanoes of Bromo to the beaches of Rinca and the white beaches and plush resorts of Bali, Indonesia is for luxe travelers and intrepid adventurers alike. Remote Lands' general manager, Victoria Hilley has spent 15 years working in hospitality, and most notably running a high-end tour operation that included bespoke tours, yacht and helicopter chartering, and mega-yacht management. As Remote Lands' resident Indonesia expert, she's well worth a listen for anyone planning a journey this summer.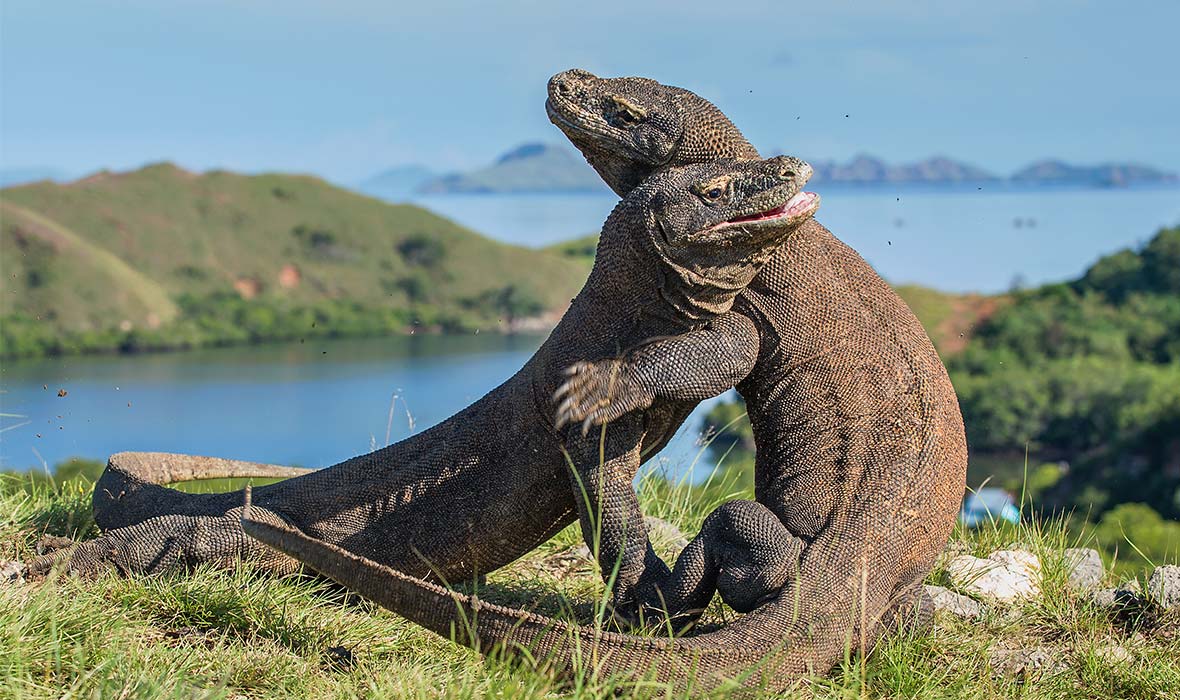 Why is summer the best time for travelers to look to Indonesia?
For Indonesia, the dry season spans from May to September – with July and August being the two absolute peak months. These months are all about blue sky and sunshine. May, June, and September are arguably the best times to visit, as the weather conditions are idyllic but the number of visitors is not at their highest, so it is not as crowded. It is also the perfect time to visit Komodo to see the dragons, and also Sumatra and Kalimantan to visit the orangutans and wildlife that are more easy to spot during the dry season.
When it comes to Bali, Ubud is certainly growing fast. What is the property to watch in that area?
There are so many great resort options in Ubud, as luxury abounds and the prices haven't skyrocketed like other destinations. I absolutely love both the Amandari and the Ritz Carlton, but the one to watch is definitely the Capella Ubud. The property offers a truly unique tented experience that is both romantic and adventurous. Bill Bensley truly outdid himself with the design; there is nothing like it in the world.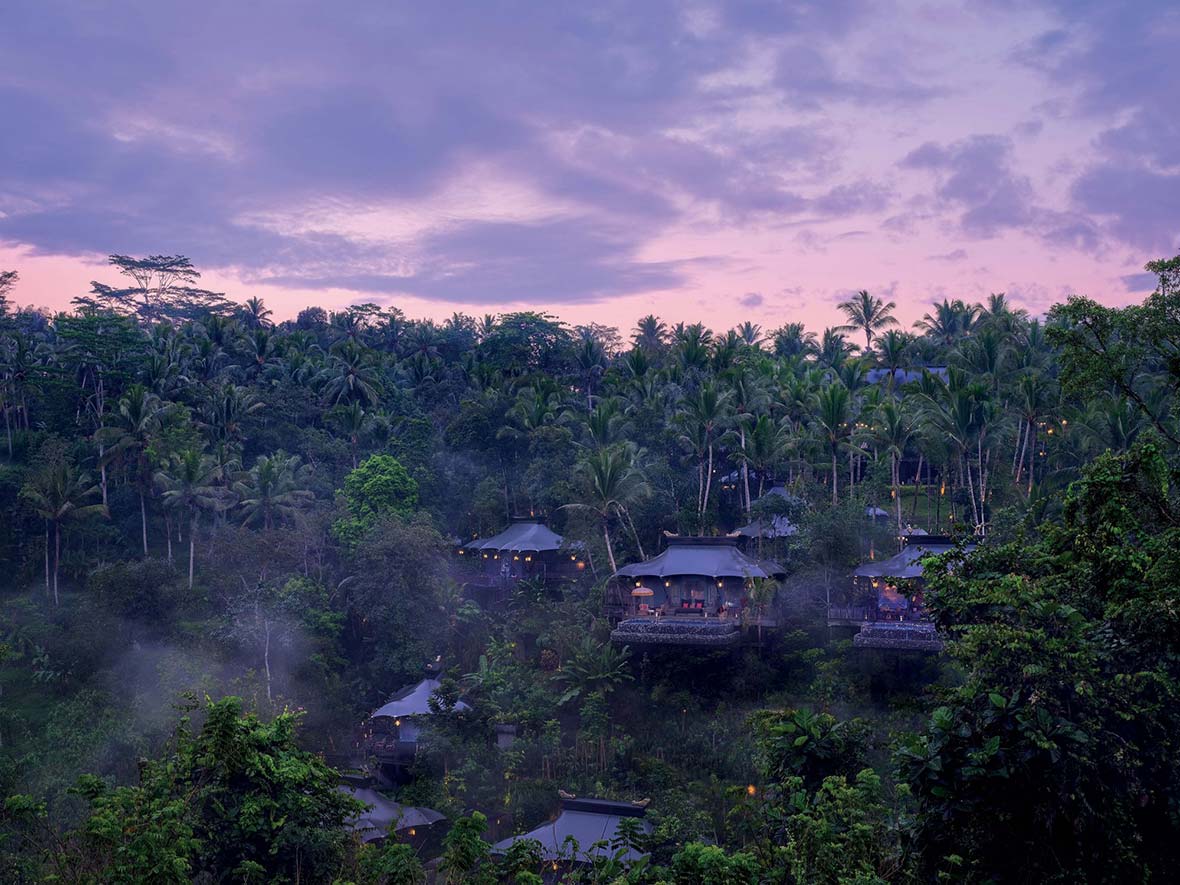 Once you've got the beach and the rain forest, what destination pairs well with Bali? Is there an obvious logistical choice?
Bali is truly a hub for the rest of Indonesia, and one of our favorite things is to entice clients to look beyond Bali. A full itinerary could include Komodo, sailing on a traditional phinisi schooner to explore Komodo and the stunning islands; or a cultural journey to Torajaland, where the indigenous people practice fascinating burial rights; or to Sumatra to trek the jungles to spot orangutans; or to southern Java to hike Mt. Bromo or Ijen; or northern Java to explore Borobudur and the coffee plantations and cultural villages; or Sumba – home of Nihi Sumba – that has made its mark working with the local Subanese villages. The diversity of Indonesia is endless. There are thousands of islands to explore, and with them comes thousands of ethnicities and cultures.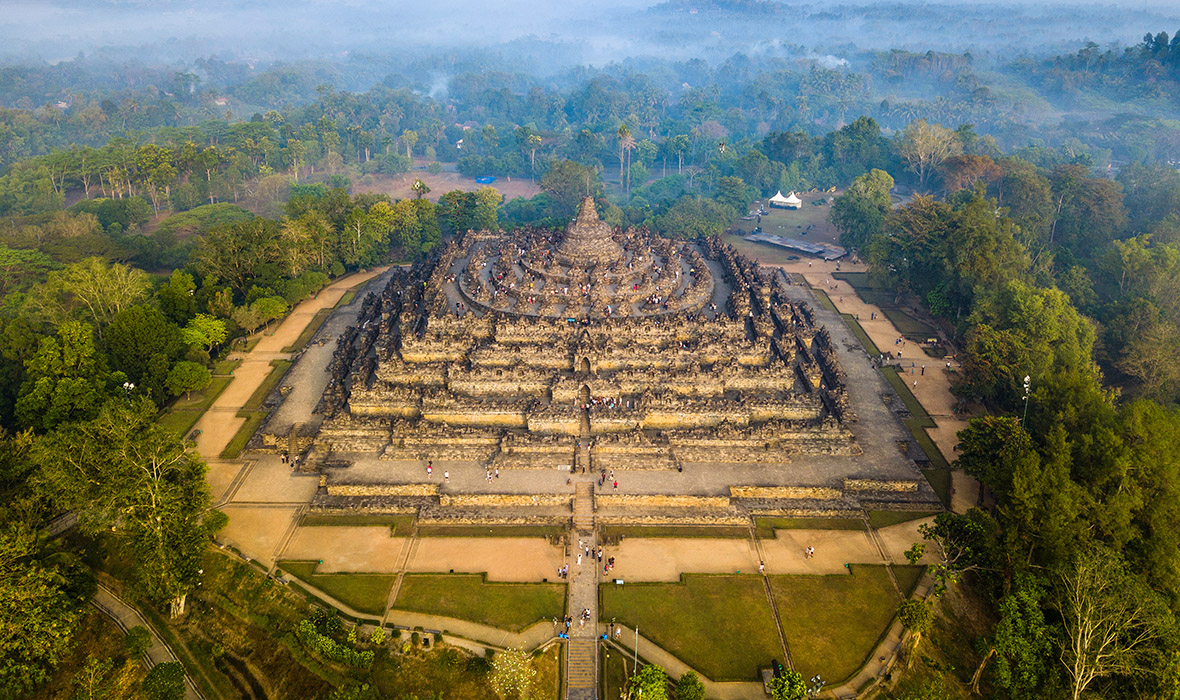 Where is somewhere in Bali that you would consider off the beaten path? Somewhere a seasoned traveler can get away from it all?
I think that Munduk is a great off the beaten path destination. Around this area, we love to get clients to travel northern Bali on bicycle. The route starts from Batukau temple on the foothill of Batukaru Mountain, which is Bali's second highest volcano.
Today, Pura Luhur Batukaru remains an extremely sacred site for Bali's Hindu population, and many of the complex's grounds remain off-limits to visitors for various ceremonies and events throughout the year. The ride is mostly descending, passing through back roads with a few kilometers of gravel roads. On the way you will see stunning views of rice terraces, mountains, and valleys – not to mention seeing farmers who are ploughing, planting, or even harvesting their crop depending on the time of the year.
The ride stops at the World Heritage Site Sign for a short break with rice terrace views. Jatiluwih Valley offers one of the most astonishing rice terrace agriculture in the world. It's a sculpted landscape that was meticulously perfected over five hundred years by many generations of farmers who collectively created an intricate infrastructure of dams, canals, and aqueducts to irrigate their rice fields. While staying in this area, you can learn how the Balinese grow, process, and roast coffee, you can hike through monkey-filled forests, horseback ride to lakes, or just chill out.