Throughout my travels, I have experienced a handful of trips that have featured face-to-face wildlife encounters, but I recently experienced my first full-fledged wildlife trip. On it, I caught the wildlife bug, and I am excited for my next trip into the jungle.
After flying three-and-a-half hours from Kuala Lumpur over an azure sea freckled with islands, I arrived in Sandakan. Located on Borneo's eastern coast, in the Malaysian province of Sabah, this small Asian town has a provincial ambiance in direct contrast to Kuala Lumpur's cosmopolitan vibe. Filled with curiosity and armed with some new camera equipment, I headed into the jungle to start my Bornean adventure.
Sun Bear Conservation Centre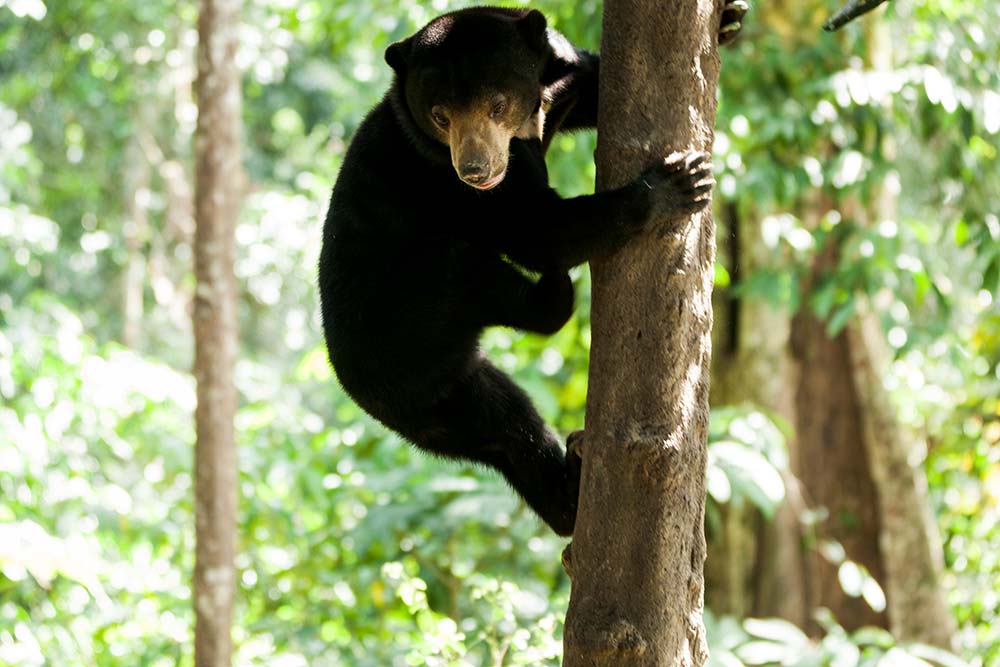 A short drive away from Sandakan is the Sun Bear Conservation Centre, where we were joined by four sun bears – the world's smallest bear species, found only in Southeast Asia. Climbing down from the trees in an elegant manner, they came for their afternoon feeding, entertaining us all with their natural and relaxed behavior.
Sepilok Orangutan Rehabilitation Centre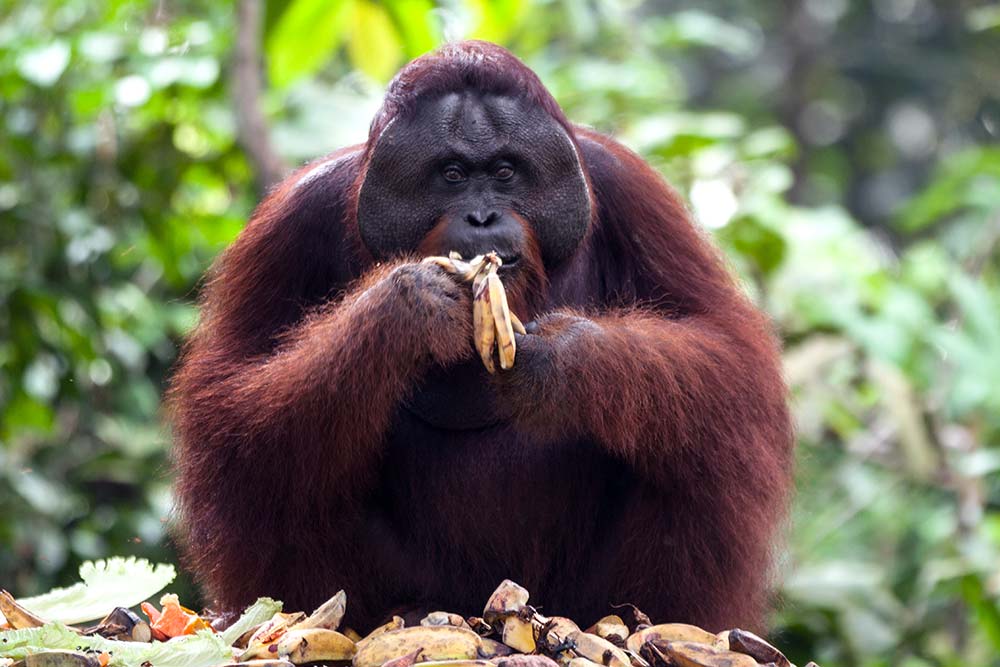 Set within 26 square miles of virgin lowland equatorial rainforest, the scenery at Sepilok Orangutan Rehabilitation Centre is a sight in itself. We waited amongst 20 other visitors for the orangutans to emerge from the jungle and onto the feeding platform. After a while, an adventurous female began feeding at the platform, joined shortly after by a large male and a curious young female. It was an enjoyable experience, although I much preferred the prospect of seeing these creatures in the wild, without the crowd of tourists.
Kinabatangan River – Sukau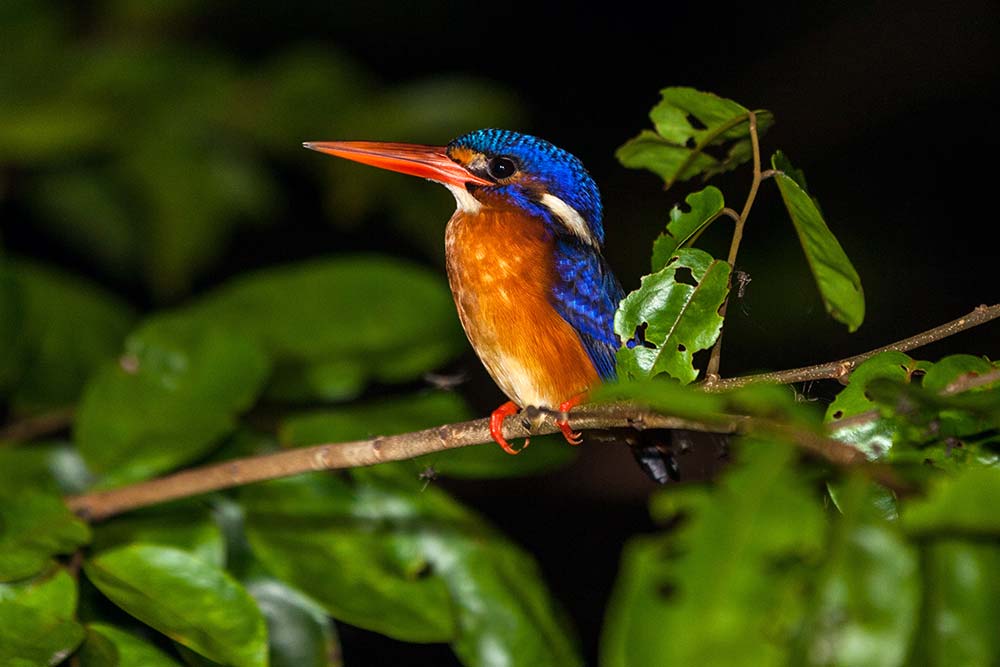 A three-and-a-half hour drive from the orangutan centre took us to the small village of Sukau on the Kinabatangan River, where we checked into the Kinabatangan Riverside Lodge. After a hardy Malaysian dinner, we headed out for a night cruise along the river. It wasn't long before we ventured down a smaller tributary into the dense jungle, where we were enveloped by an eerie silence. My guide shined his flashlight onto the river's murky waters, startling a huge saltwater crocodile a few yards away. Further downriver, we came across two magnificent Kingfisher birds, a giant owl, and a number of beautifully-patterned snakes before returning back to our lodge for the night.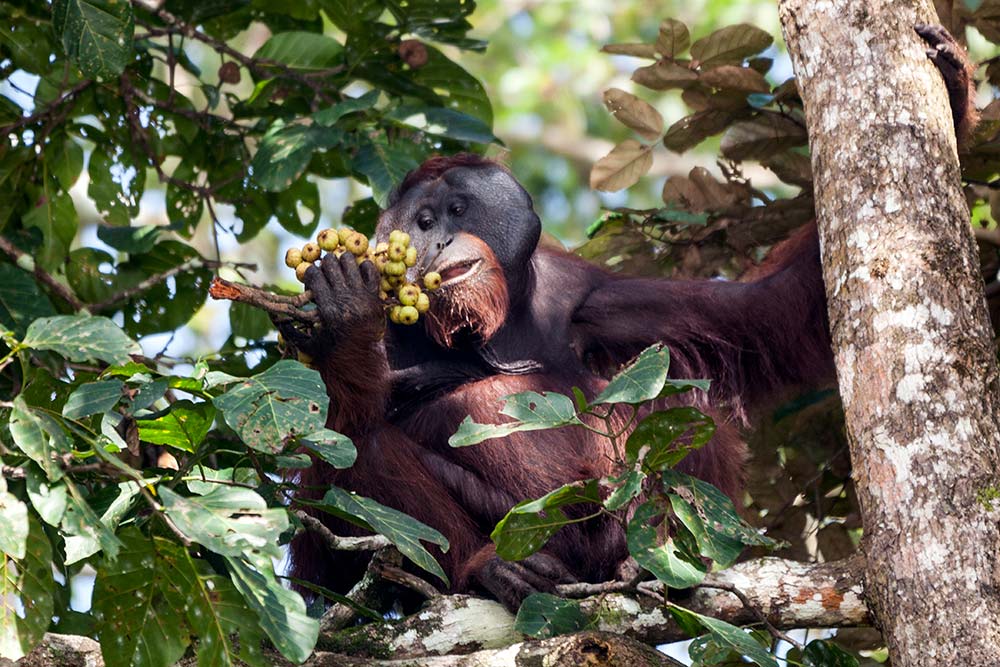 Rising early the next morning, we headed back onto the river and towards the ox-bow lake. Along the way, we saw a great diversity of wildlife including the iconic hornbill, a huge eagle, and several macaque monkeys staring curiously at us through the trees. The macaques were not a new sight to me, as they are a regular fixture throughout Southeast Asia. Upon leaving the lake, we came across a large male orangutan, feasting on the abundance of fruits in the trees. My guide estimated him to be an impressive 40 years old! It was certainly far more exciting to have seen this wild orangutan than the ones in captivity at Sepilok.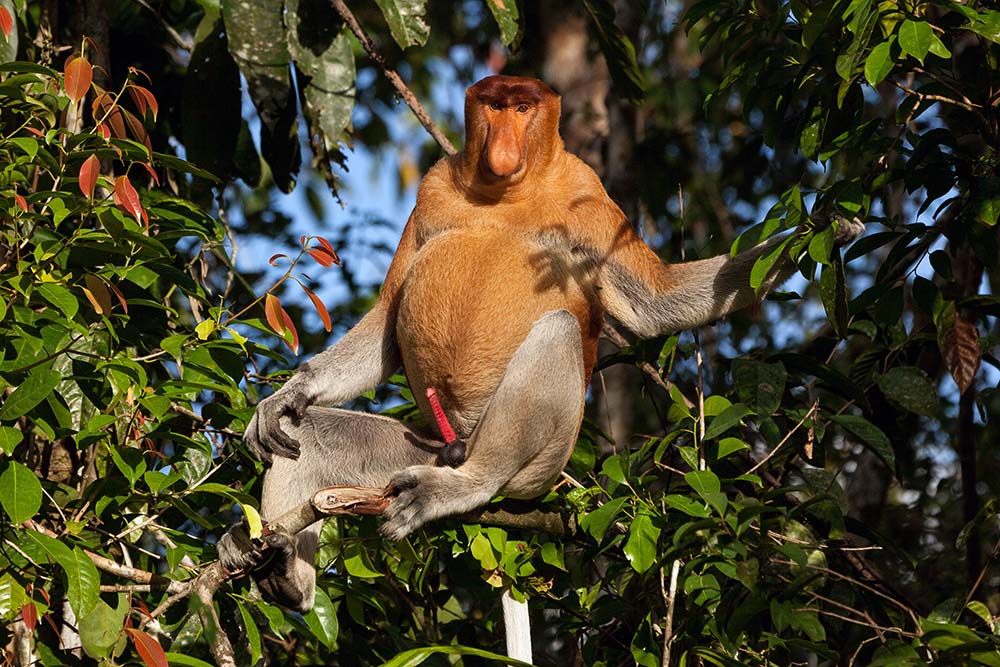 We were told that one of the best times for observing wildlife here is around sunset, so we headed back out to the river. Down a narrow riverway, a large "bachelor troupe" of proboscis monkeys came into sight, as if on cue. Proboscis monkeys are indigenous to Borneo and are notable for their unusually large noses. They are typically found in small groups with one male amongst a number of females, however on this occasion they were in a tribe of around 20 males. The largest one swiftly lept across the river in one smooth motion and we watched, fascinated, as they all followed. For me, this was one of the highlights of the entire trip and I was able to capture some of this incredible action with my camera.
Kinabatangan River – Albai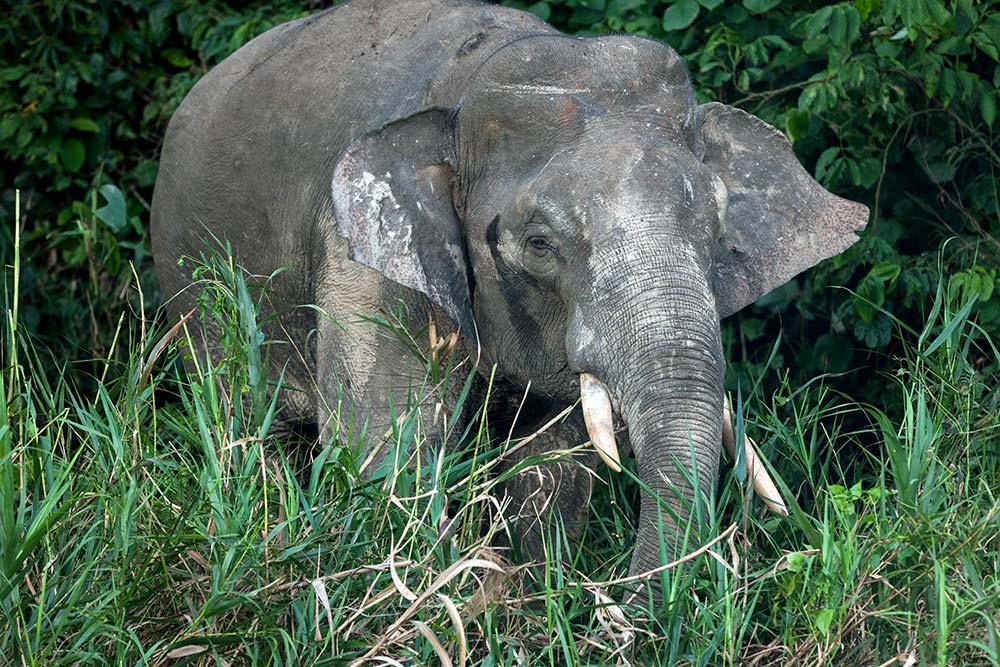 Heading the opposite direction towards Albai, we spotted a number of hornbills and lethal-looking crocodiles on the river bank's shores. A large herd of about 30-to-40 pygmy elephants suddenly came into sight, feeding in the jungle on the bank of the river. I was told it is somewhat of a rare sight to see elephants in this number and we floated 30 feet from them – mesmerized – for about half an hour. Carrying on downriver for another 40 minutes, we stopped at the Albai Jungle Lodge for a light lunch before setting off on a short walk through the jungle. Amongst the vibrant green leaves, we came across some very unusual-looking and brightly-colored lantern bugs, so-called due to its extended snout that protrudes from its head.
Danum Valley
Departing early, we started the four-hour journey towards Lahad Datu and into the Danum Valley. The Danum Valley is a vast area of undisturbed primary forest with an extensive biodiversity and in complete contrast to the ecosystems of the Kinabatangan River. Driving into the Danum Valley is like driving into another world; the trees are enormous completely uninhabited by humans, giving it an incomparable ambience.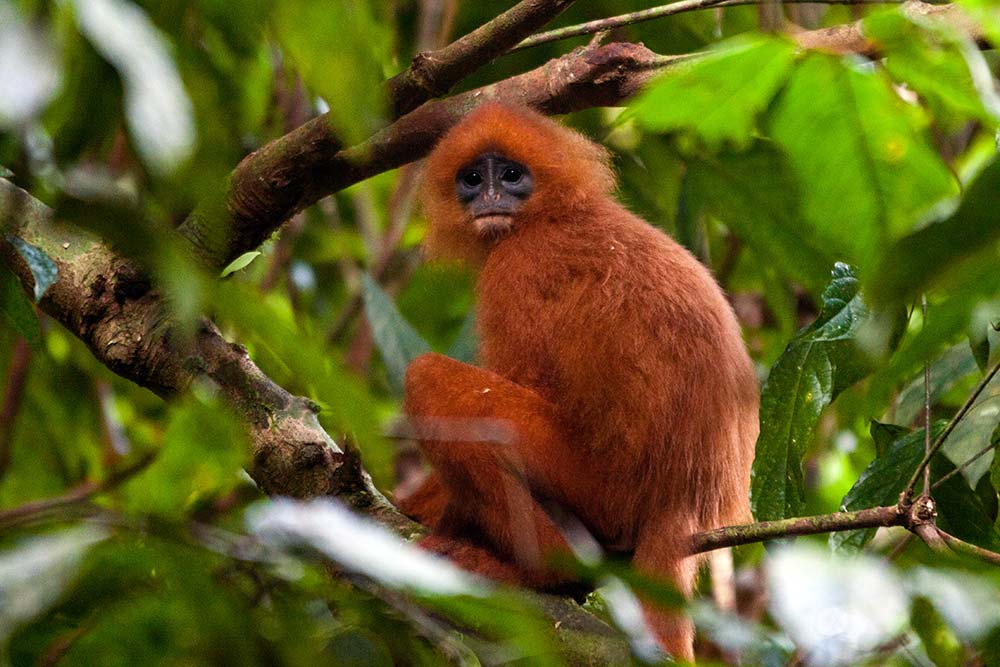 Nearing our destination, I spotted a female orangutan in the trees with a baby in her arms. Further along the route, we saw a group of red leaf monkeys, the first I have ever had the privilege of seeing. A surreal moment passed, as they watched us watching them in their brightly-colored splendor. We spotted some gibbons, which meant that I had seen five different species of monkey on this trip alone!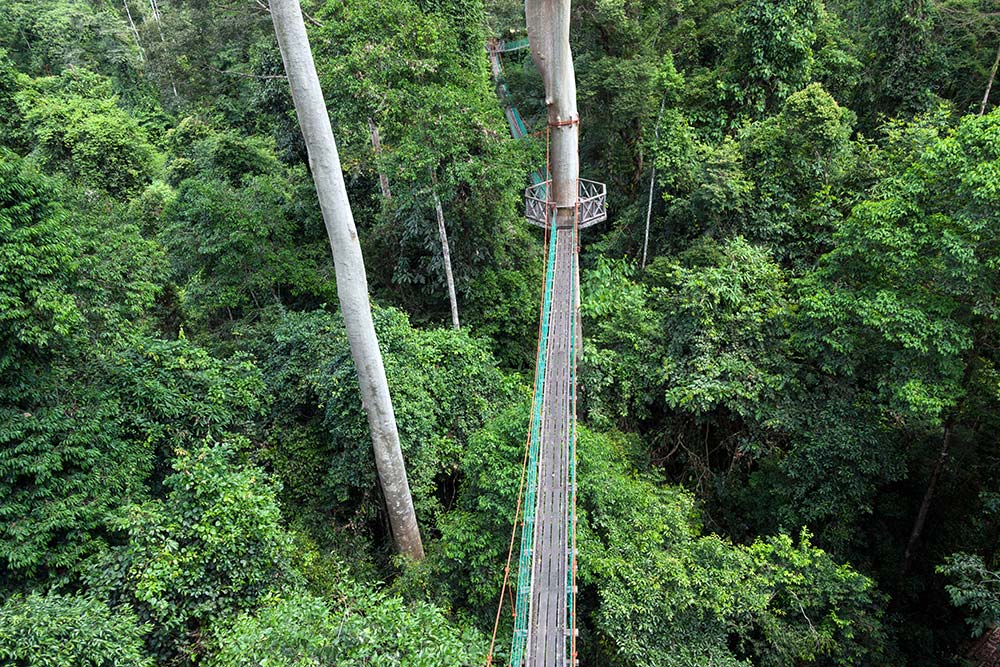 Just near our hotel, we started a canopy walk above the trees. Here is where the real magic of the Danum Valley hit me. From 85 feet up in the air, it is possible to see an incredible view with towering trees, colorful flowers and vines. Afterwards, we checked in to the Borneo Rainforest Lodge, the only hotel in the Danum Valley. I was fortunate enough to stay in one of their newest villas, which was luxuriously spacious with a private plunge pool. After a refreshing lunch, we embarked on a hike through the jungle and up a nearby hill. The route is a striking one, passing by a cascading waterfall and a number of ancient coffins perched precariously on the side of a cliff. At the top, we took in some breathtaking views over the expansive forest below before heading back, where a group of red leaf monkeys stopped us in our tracks as they glided majestically across the treetops.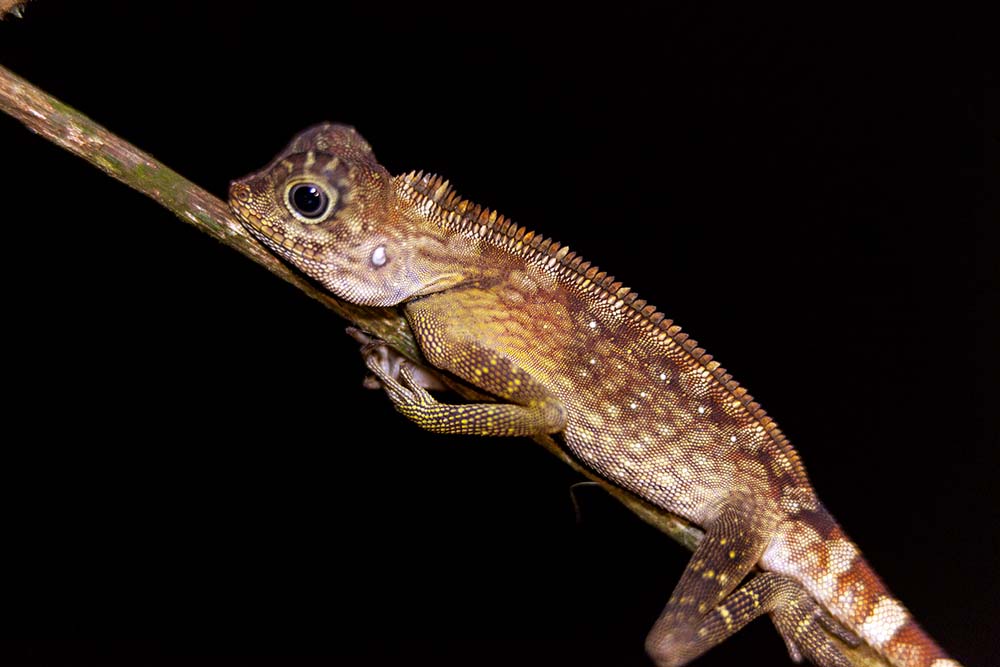 Heading out after dinner, we started a private "night walk" through the dense jungle canopy. The darkness was intense but strangely calm. Our flashlights cut through the night and we were able to spot numerous insects, including tarantulas, scorpions, stick insects and a few reptiles, but unfortunately no slow loris or terser, which I had been keen to see.
Kota Kinabalu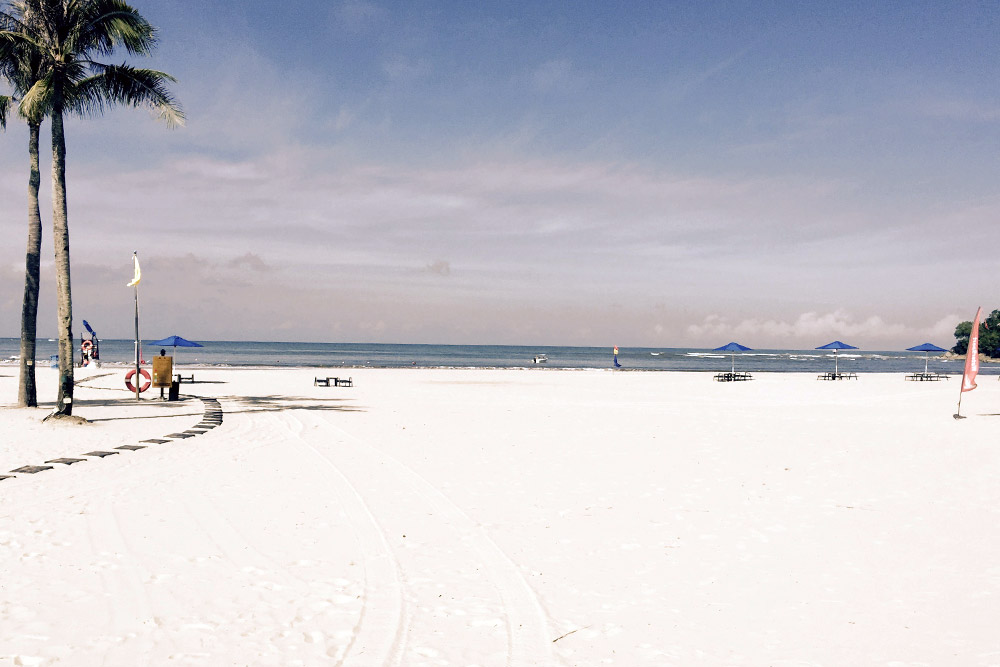 The next morning we headed back to Lahad Datu, to catch a plane to Kota Kinabalu. The Shangri-La Rasa Ria offered a surprisingly pleasant stay here, complete with a beautiful beach and its own orangutan rehabilitation center. The next day I reflected on my trip as I departed to Brunei, then back home.
Before this trip, I had been avoiding visiting Malaysian Borneo for some time. However, after my recent experiences in Sabah, I have to say I was more than pleasantly surprised. The Kinabatangan River and Danum Valley are particularly beautiful destinations like none other I have seen before, where a wide diversity of wildlife can be observed in the most natural of settings. I have now become a victim to the "wildlife bug" and cannot wait to embark on more trips like these.