There are hotels that say they are palaces, and then there are actual palaces; a lot of countries around Asia have deep, abiding histories, but India is one of the few where you can sleep in it. From ancient rulers' homes in Jaipur to 32 acres of 5-star elegance in Hyderabad, some hotels have experiences that usurp luxury and go all the way to regal.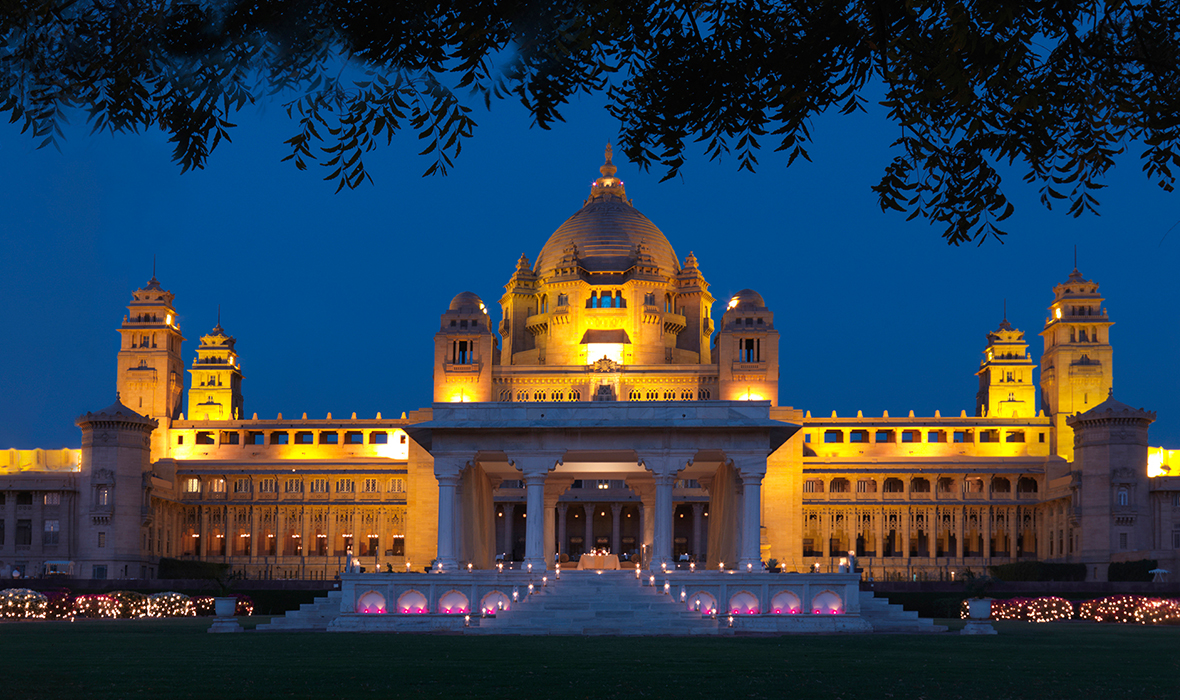 With construction that began in 1928 and lasted nearly 20 years, this magnificent residence of the former Maharaja Gaj Singh II is one of the largest private residences in the world and is arguably one of the most extravagant homes ever built. Boasting over 350 rooms, nearly 30 acres of lush gardens, indoor and outdoor pools, and the very same marble that was used to build the impressive Taj Mahal, Umaid Bhawan proudly stands as a revered piece of Rajasthan's heritage.
The palace, which sits atop the highest point in Jodhpur, provides visitors with breathtaking views of India's world-renowned Blue City, an expansive sea of sand dunes, and the historic Mehrangarh Fort. One wing of this opulent mansion is home to the luxury five-star Taj Umaid Bhawan Palace Hotel, where 64 lavish rooms and suites offer guests a taste of the royal life.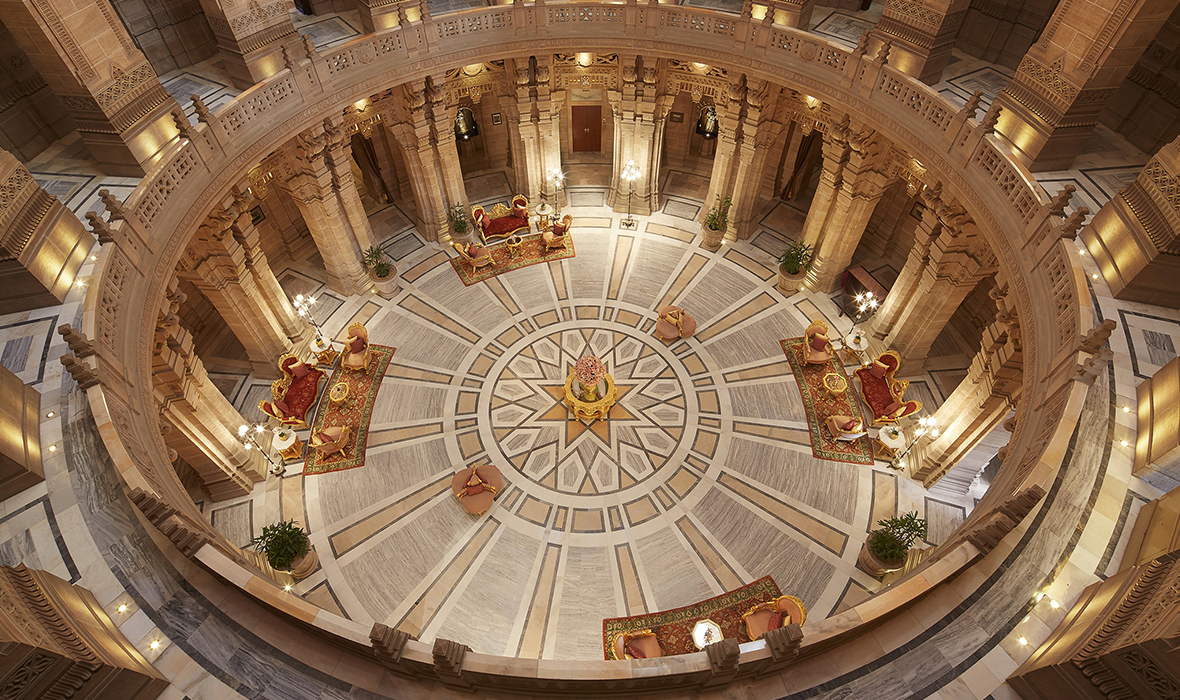 Fine-dining options range from authentic Rajasthani cuisine to Mediterranean morsels on a veranda surrounded by colonnades. A hunting-themed trophy bar offers a large selection of liquor and cigars. The spa offers revitalizing therapies and treatments or offers opportunities to reset and recharge the spirit through meditation and yoga. Guests may also opt to watch history come alive by taking a historical heritage walk among the grounds' grandiose monuments.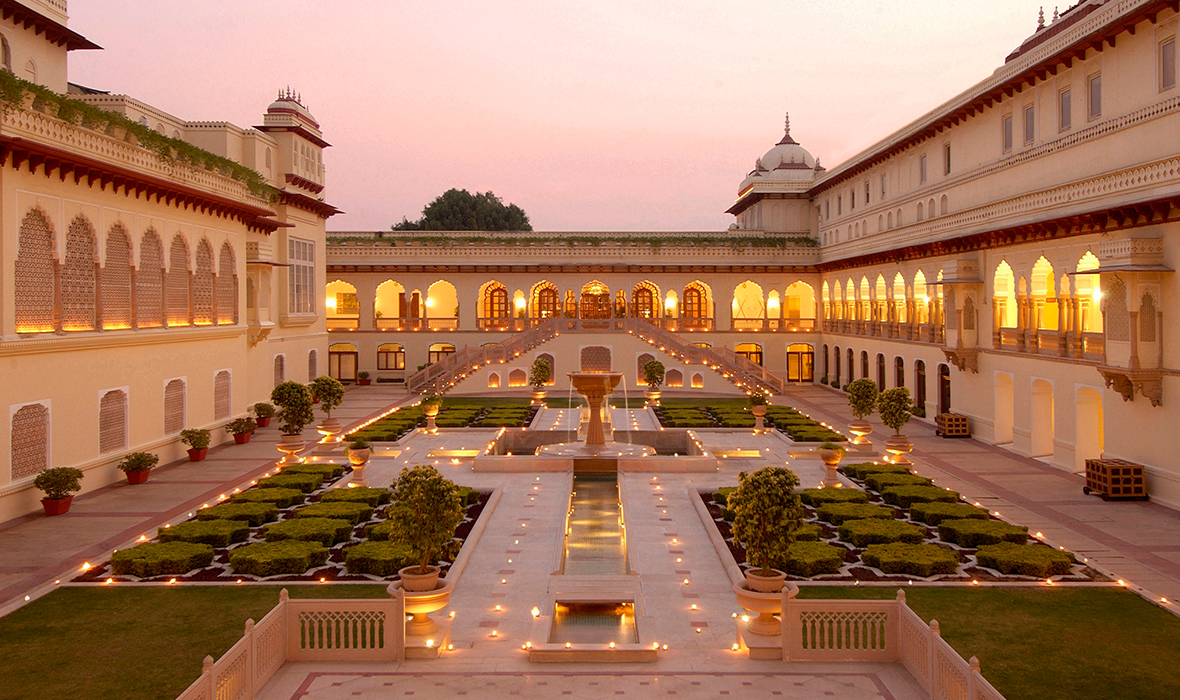 Once the home of the queen's favourite handmaiden and later the residence of the ruler of Jaipur, Maharaja Sawai Man Singh II, Rambagh Palace features 78 luxury rooms and suites. Originally built in 1835, the palace has been renovated and restored in order to preserve its extravagant splendour as one of Jaipur's historical treasures. It is decorated with elaborate hand-carved marble latticework, sandstone terraces, and exhibits exquisite cenotaphs among the sprawling Mughal gardens.
Akin to the experience of true royalty, guests of the palace are greeted by the sound of horses' hooves, the haunting music of the shehnai (a traditional instrument of South Asia) and the trumpet of royal elephants.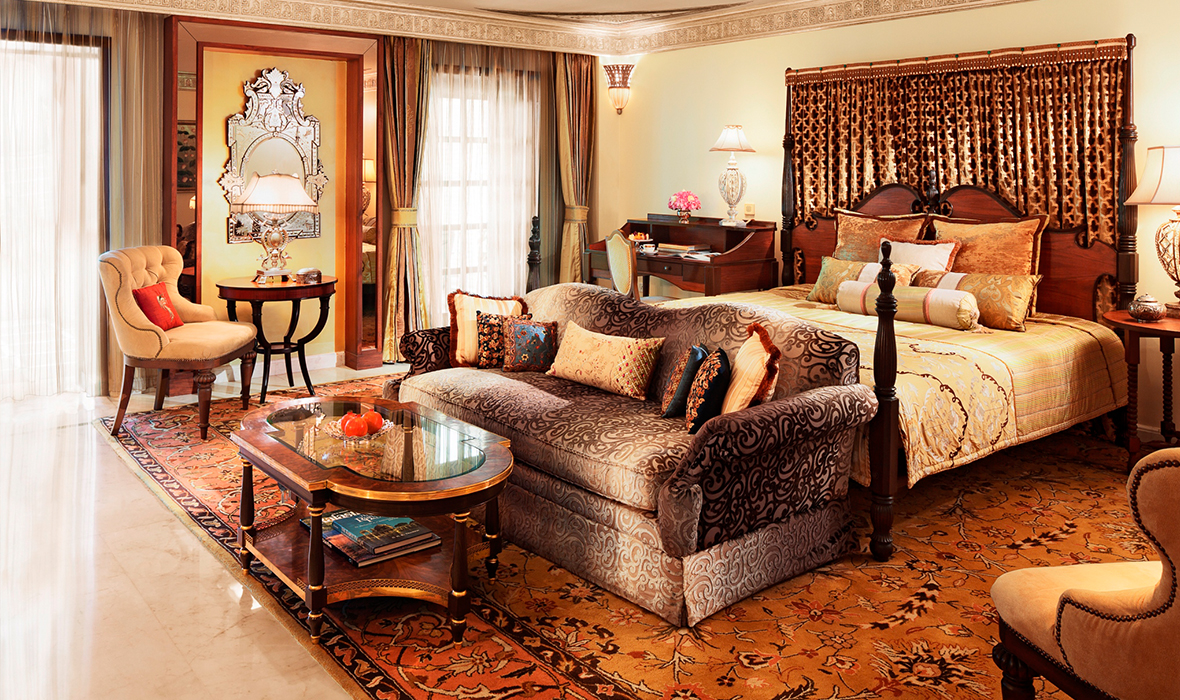 Home to some of the best fine-dining restaurants in the Pink City, Taj Rambagh Palace offers traditional Rajasthani feasts in an 18th-century French-style ballroom, Mediterranean treats at the lounge, and first-class cocktails in a sophisticated bar adorned with trophies and memorabilia of Jaipur's very own polo team.
The Jiva Grande Spa allows guests to indulge in signature ancient Indian wellness therapies or unify mind, body and soul through yoga and meditation. One can easily experience extravagance at every turn in what has come to be known as 'The Jewel of Jaipur'.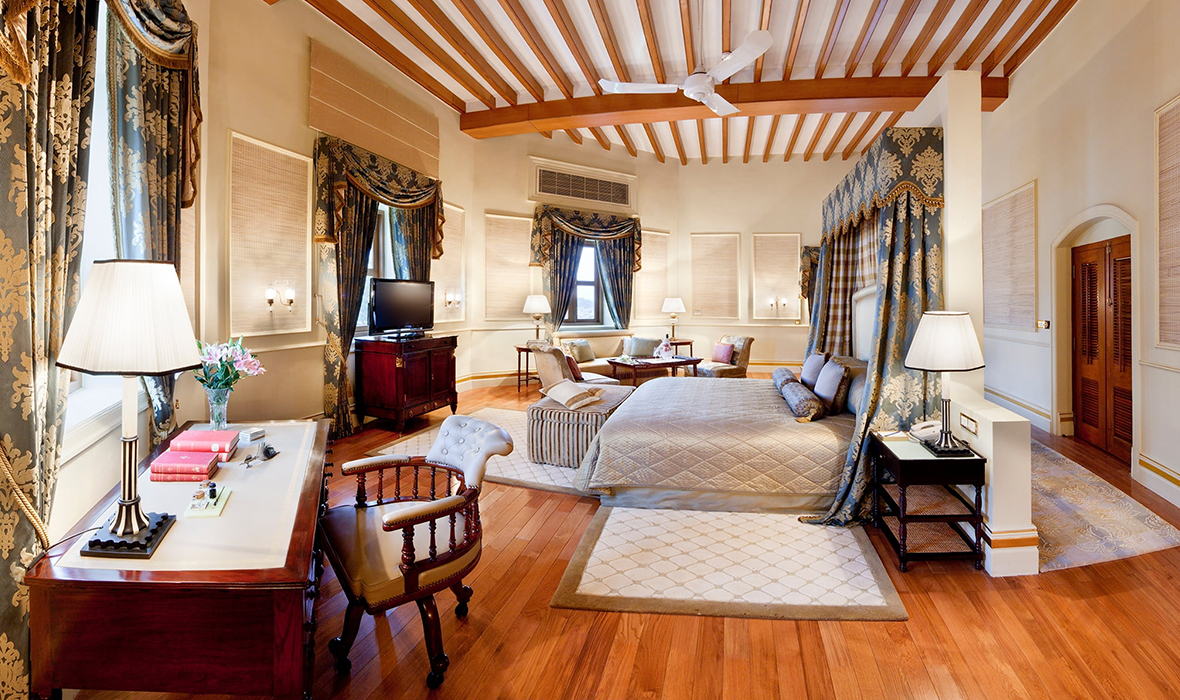 Spread over 32 acres, this five-star luxury hotel rests 2,000 feet above Hyderabad. Built in 1894, this enchanting palace was once the home of the Nizam (the title of the hereditary ruler of Hyderabad).
The Nizam's Turkish wife, Her Highness Princess Esra, restored and refurbished the palace's 60 rooms and suites, which now provide guests with ethereal views of the palace courtyards and the City of Pearls below.  

Guests may enjoy a number of fine-dining options on the sprawling estate, ranging from traditional Indian dishes to international cuisine specialties. One can enjoy a relaxing breakfast or tea on the terrace, or opt for a private dinner accompanied by a beautiful night-time view of Hyderabad.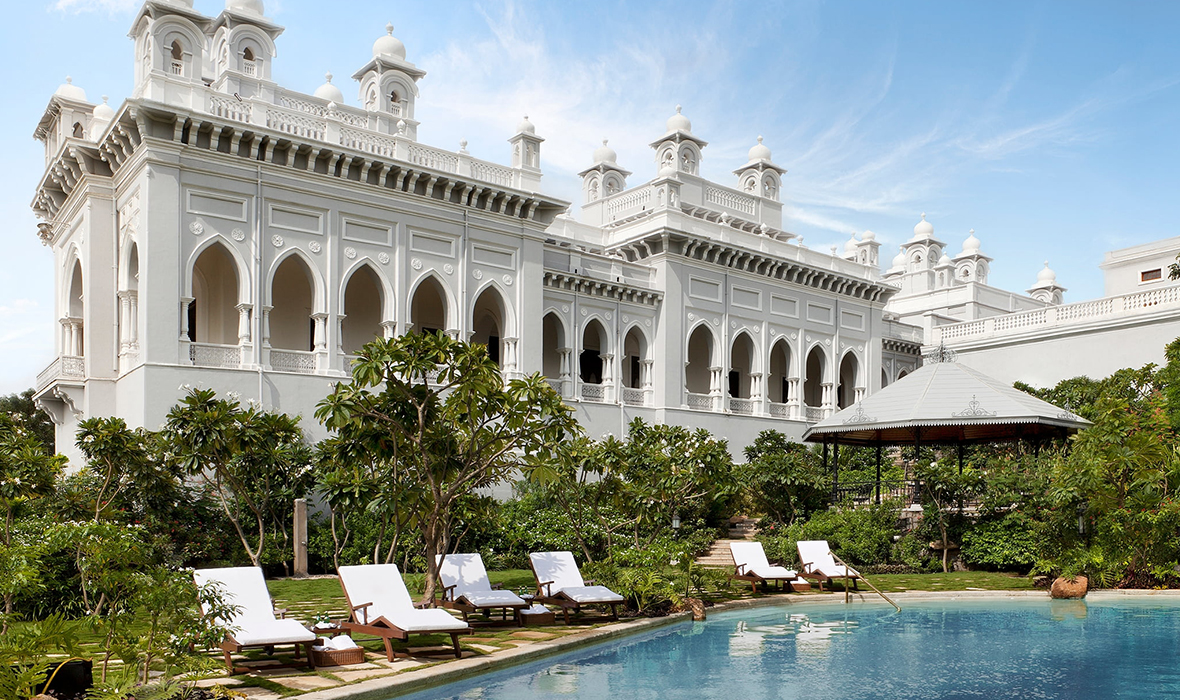 The palace's spa specializes in traditional Indian approaches to wellness, including a menu that features the fundamental principles of holistic Ayurvedic cooking. Excursions into the city for art, culture, and visits to ancient landmarks such as the Charminar, Mecca Masjid, Golconda Fort and Chowmahalla Palace can easily be arranged with the on-site concierge.