With the 2021 Kumbh Mela set outside Rishikesh in Haridwar, this North India treasure is sure to become more popular in the near future. The Beatles, yoga, ashrams, Ganges – Rishikesh is India's capital of chillaxing in style. For those interested in mixing wellness with spirituality, few places in North India can match this destination.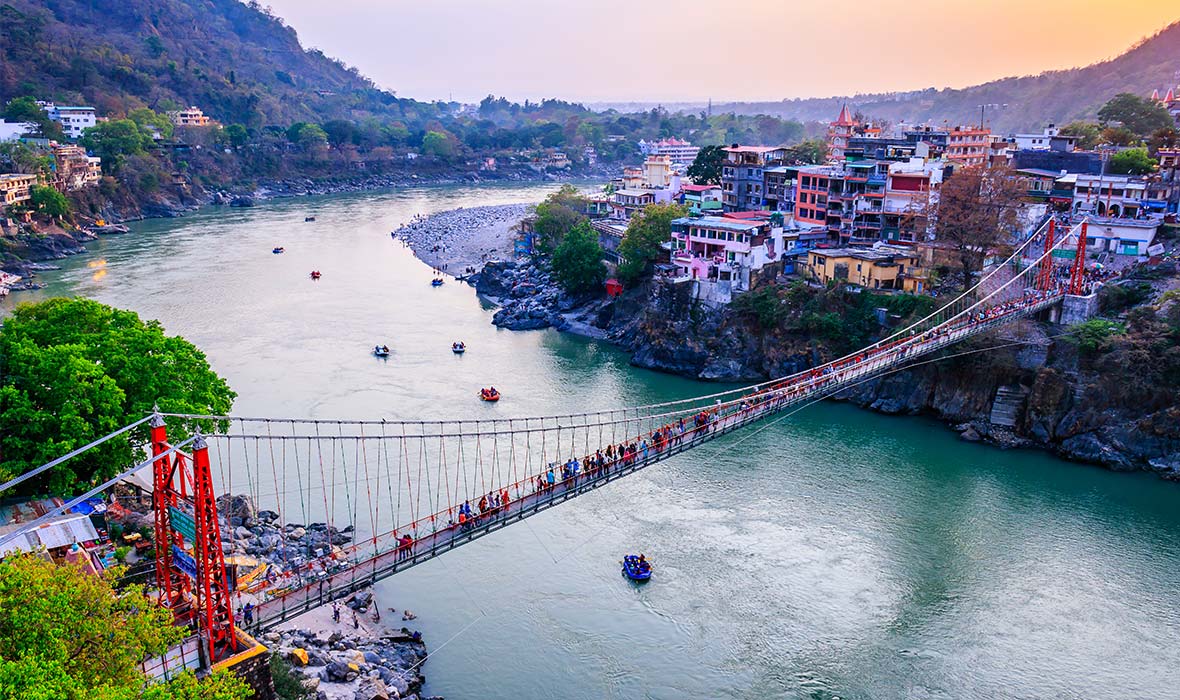 Every evening as the sun sets on the banks of the Ganges, devotees offer diyas (oil lamps) to Maa Ganga, goddess of the most holy river in India, during the divine light ceremony of the aarti. This restorative celebration is a favorite of travelers to Rishikesh. Another famous must-see is that of Swarg Ashram, one of the oldest yoga ashrams in Rishikesh and a meditation center for eminent Hindu sages.
Green forest hills, colorful orchards, and clean air serve as the backdrop for a complex of cafes, shops, meditation centers, restaurants, and hotels. Yoga is a favorite activity in Rishikesh. Indeed, travelers will notice foreigners and locals alike on the banks of the Ganges, stretching and taking in the mountain vistas.
For the more adventure minded, there's trekking, kayaking, camping, and whitewater rafting. For fans of music history and graffiti, the Beatles Ashram – or Chaurasi Kutia – is a must-see.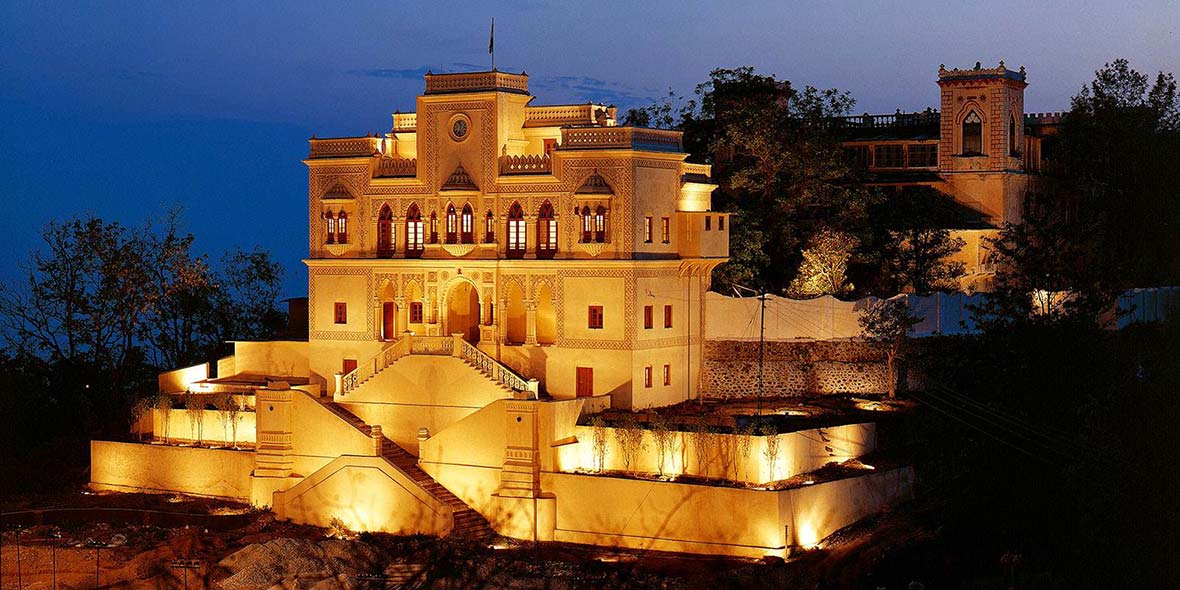 There's no shortage of wellness retreats in Rishikesh. But, for luxury travelers, there's really only one option worth mentioning: Ananda in the Himalayas.
This is the ultimate wellness retreat cum resort in India – perhaps the world: an unmatched mix of luxury, dining, and relaxation. Once a maharajah's palace, today it is a luxurious seventy-five room spa and resort overlooking the Ganges.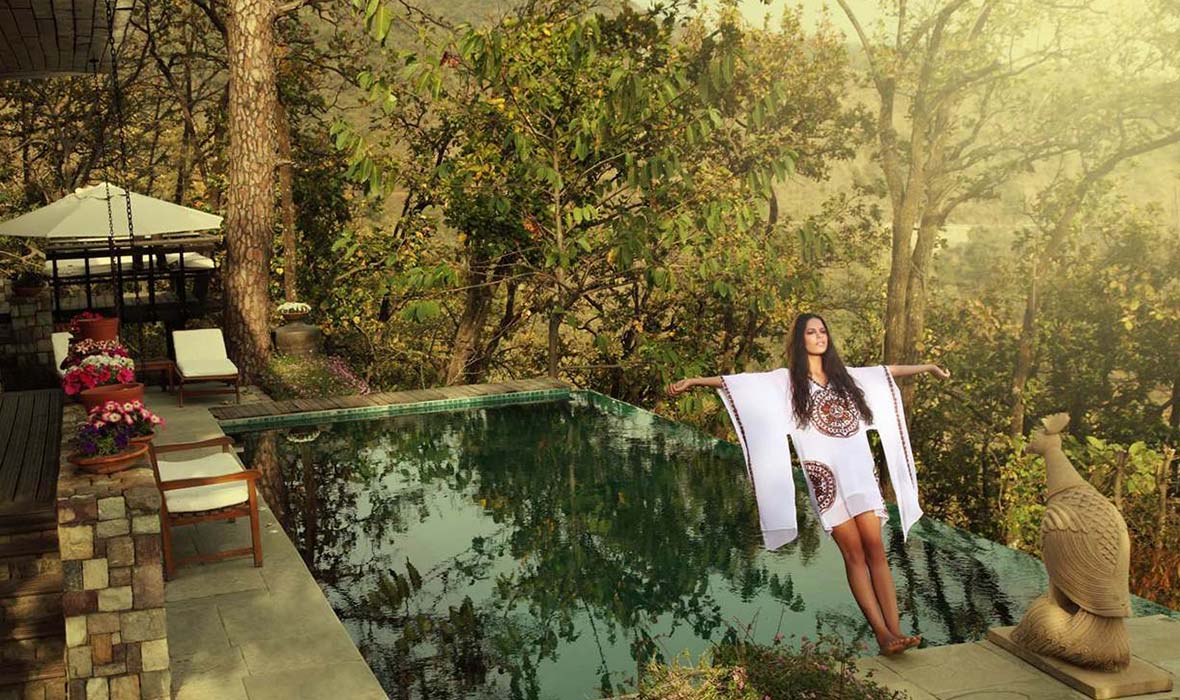 Found on a 100-acre estate in the Himalayan foothills, Ananda offers a variety of energizing and rejuvenating experiences designed to bring guests into their fullest physical and spiritual potential. With daily yoga, meditation classes, and treks, therapy programs are customized to meet personal goals for destressing, cleansing, and relaxing. A highly qualified team of nutritionists, physicians, therapists, and fitness experts lead residents toward a balanced, holistic stay.
That said, Ananda in the Himalayas can also be a place to indulge, more specifically in the meals of the Treetop Deck and the drinks at The Pavilion.
Sample Itinerary: NEW DELHI & THE HIMALAYAN FOOTHILLS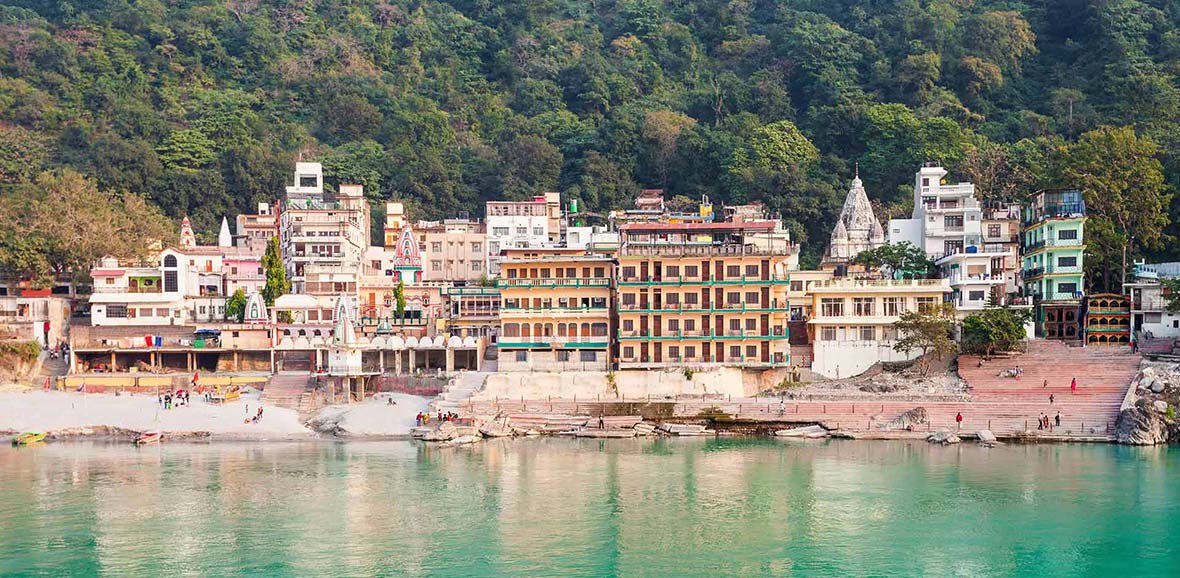 This 10-day luxury itinerary begins in Delhi, exploring old and new sites before heading off to the old British Summer Capital of Shimla, where hill treks and colonial architecture await. The last leg of the journey is Rishikesh.
Have lunch at Jakhu Peak and enjoy a day of forest trekking.
Enjoy the tranquil surrounds with morning yoga and meditation at the spa
Take a jungle safari through Chilla National Park. This national park is home to a wide array of plant and animal species.
Pamper yourself today in one of Ananda in the Himalayas' luxurious treatment rooms with a wellness and spa package.