It's no secret that Hong Kong has some of the finest dining in Asia. With a total of 87 Michelin stars, Hong Kong is one of the best places on the planet to be a foodie. For those looking for the best in Cantonese one is ever likely to taste, Hong Kong's hotels have more than enough for even the most conservative Canto-cuisine purist.
Yan Toh Heen at Intercontinental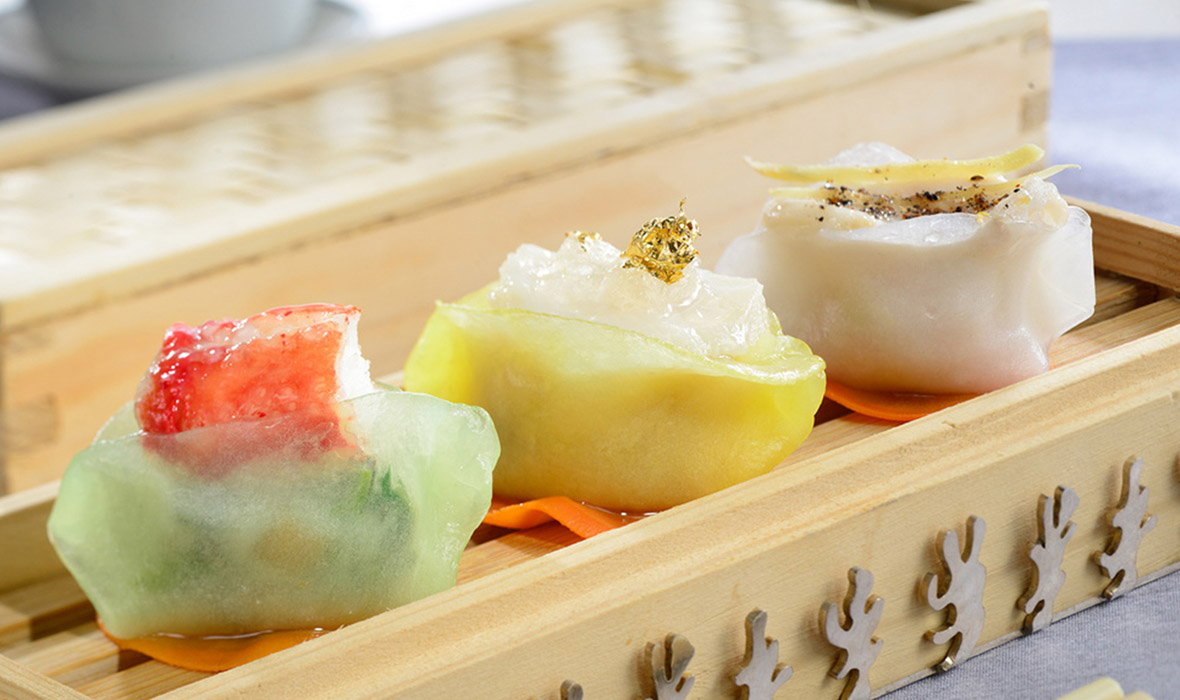 With two Michelin stars (and five more from Forbes Travel Guide), Yan Toh Heen is headed by executive chef Lau Yiu Fai. When it comes to the Cantonese fine dining experience, there are few who can compete with Chef Lau Yiu Fai, who has been putting his spin on traditional Canto cuisine at the Intercontinental since he joined the in 1980.
Strangely, one of the most popular dishes on this impressive Cantonese menu is the Peking duck, which keen map fans will notice is nowhere near the Canton area. Other favorites for dinner include the braised fish maw and sea cucumber in an oyster jus for seafood fans and the braised Imperial bird's nest with crabmeat roe.
Man Wah at Mandarin Oriental Hong Kong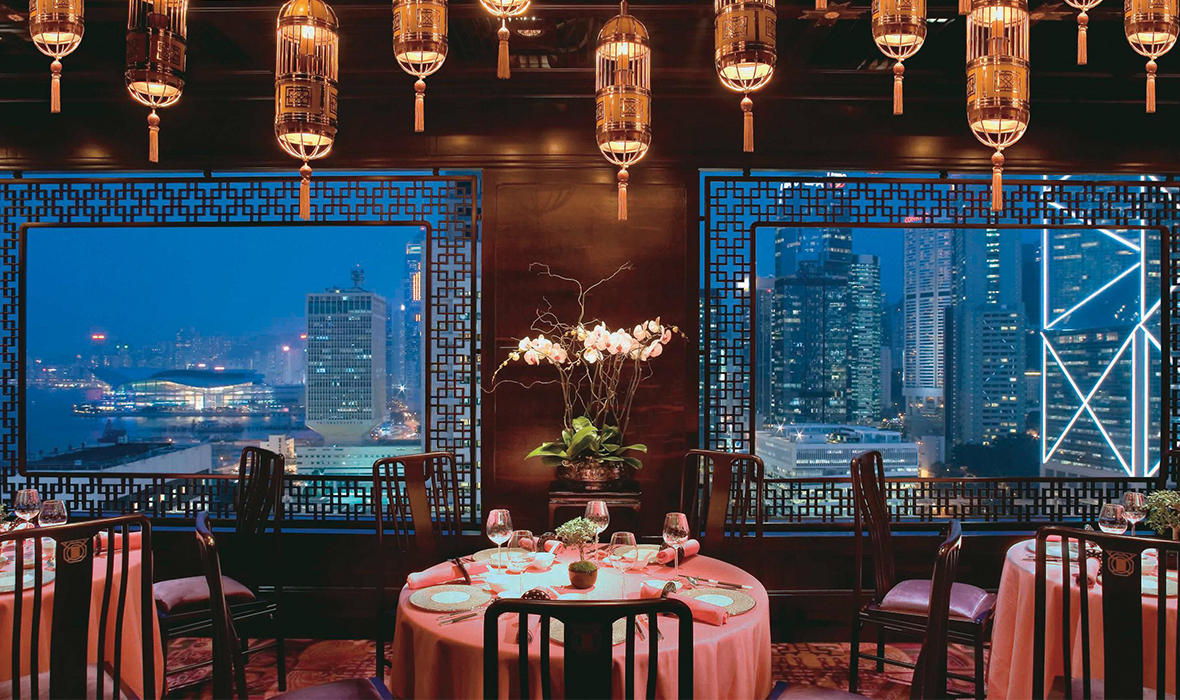 An award-winning 25th-floor panoramic view of the Victoria Harbor is just one of the things that set the Man Wah at Mandarin Oriental in Hong Kong apart from the Canto-competition. Boasting walls full of silk paintings and gold-plated ceiling lamps in the shape of birdcages, the Man Wah's dim sum is the menu item of choice for lunch goers.
Standout dishes of this venue include braised abalone and chicken in casserole or the lighter choice of wok-fried fillet of sole with black bean sauce. Reservations are highly recommended at this Michelin star-rated restaurant set against the backdrop of the sparkling Hong Kong cityscape.
The brains behind Man Wah's meals belong to Chef de Cuisine Chi-Kwong Hung, who has more than 20 years of experience creating Cantonese cuisine.
Tin Lung Heen at Ritz Carlton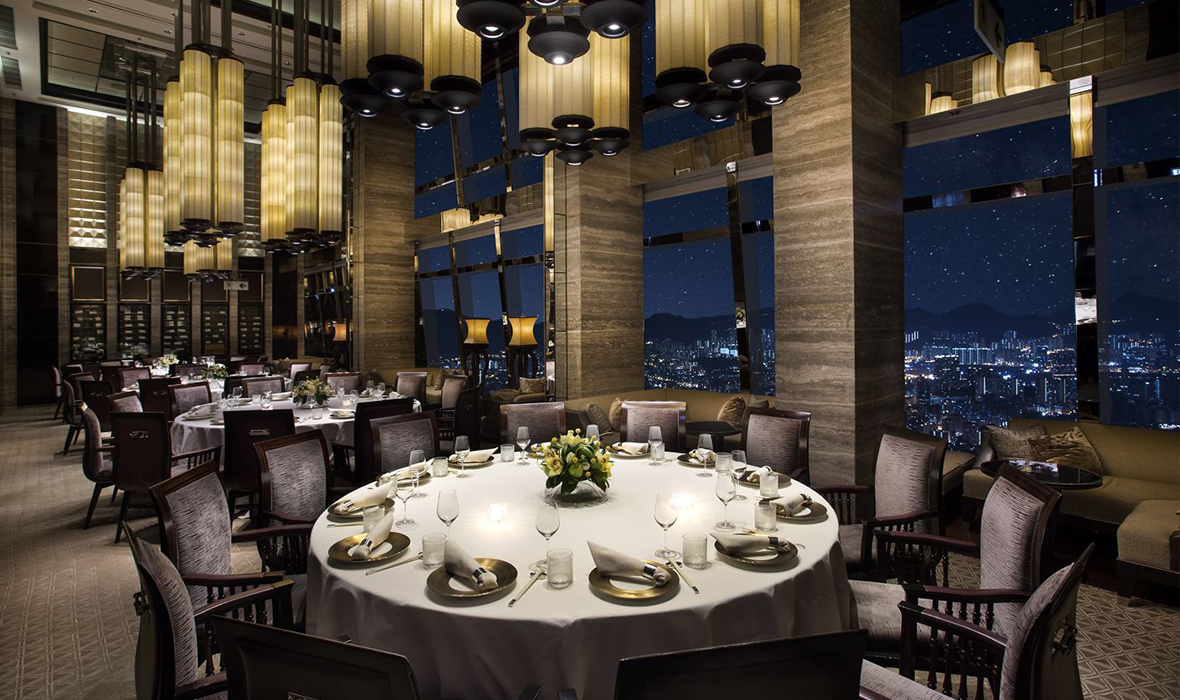 Located on the 102nd floor, Tin Lung Heen is linked to the famed Ritz-Carlton in Hong Kong. Boasting two Michelin Stars for their decadent menu of Cantonese treats, Tin Lung Heen at the Ritz Carlton offers guests the Michelin version of traditional Cantonese cuisine, none more favored than the dim sum.
Braised sea cucumber with shiitake mushroom and vegetables, sweetened almond cream with glutinous rice dumplings filled with peanuts, and wok-fried sliced conch with asparagus and crab roe are only a few of the delectable chef-signature dim sum options. Paul Lau Ping Lui is the Chef de Cuisine at Tin Lung Heen and Chi Hang Wu is the celebrated dim sum chef with more than 17 years of experience.
The dinner menu allows guests to choose between the Chinese New Year signature dishes, Michelin degustation, or signature tastings. Main menu delights include roasted crispy suckling pig served with Chinese puff, steamed eggs with sea urchin and wok-fried sliced pigeon with kale and fresh mushroom in a sweet and sour sauce.
T'ang Court at The Langham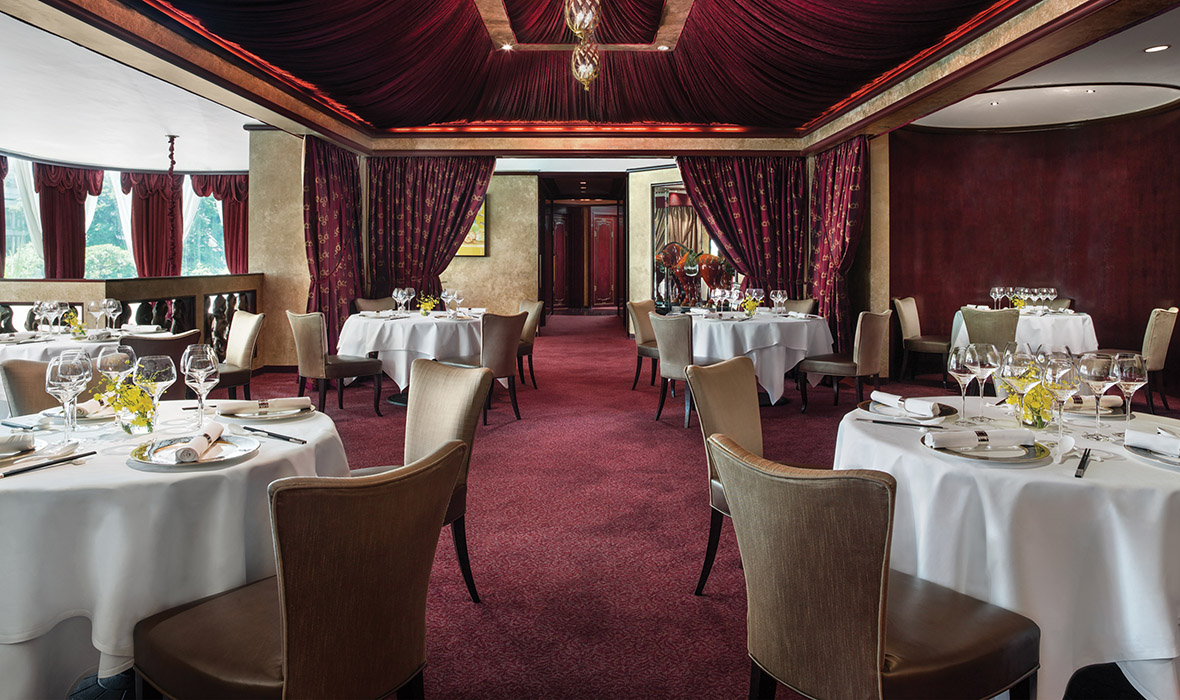 T'ang Court at The Langham is a three Michelin Star restaurant, one of only four restaurants serving Cantonese cuisine in the entire world to receive such an accolade. The food comes from Chef Kwong Wai Keung, who has been inventing dishes since he joined T'ang Court in 1988 – starting his culinary career at just 14.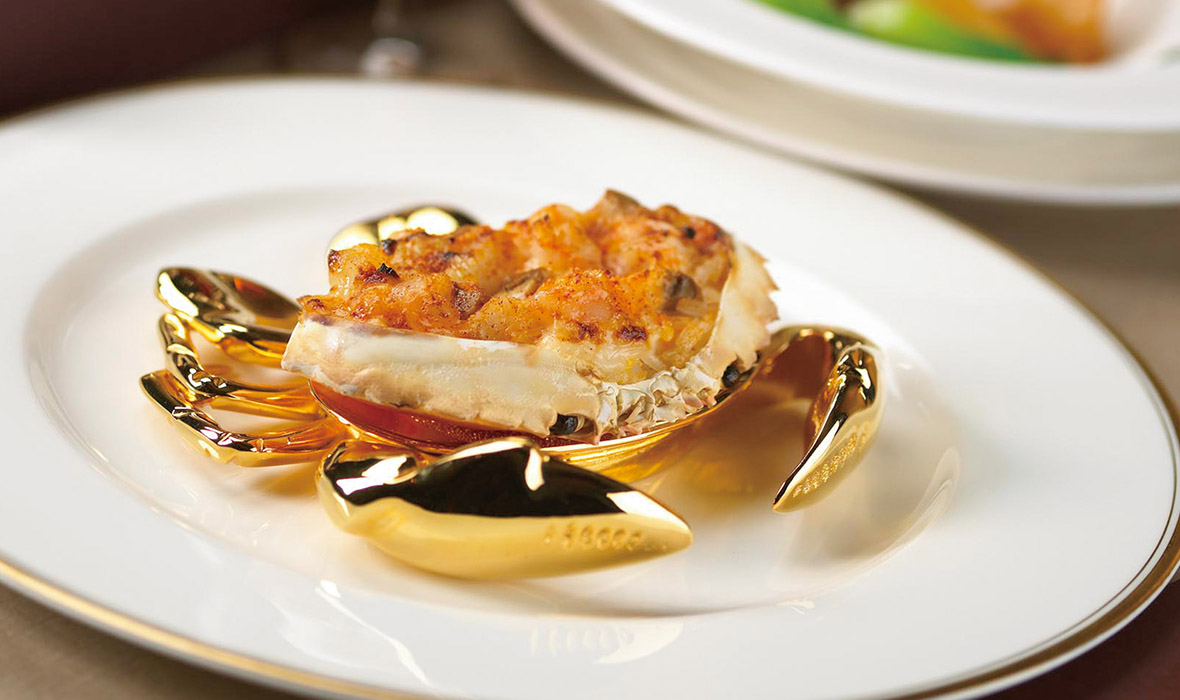 Featured in Forbes Travel Guide and Elite Traveler, the T'ang Court is well known for being one of the finest fine dining establishments in Hong Kong. With remarkable starters such as stewed imperial bird's nest with minced chicken soup, Inaniwa noodles with mixed mushrooms in lobster head, and claw stock or chilled beef shank and cuttlefish, guests are in for quite the gastronomic adventure.
The Spring Moon inside The Peninsula hotel in Hong Kong is headed by Executive Chef, Gordon Leung, earning a Michelin Star in 2017. A signature XO sauce (made from special and very secret ingredients), seafood, and of course, dim sum, bring Canto-cuisine diners to the establishment.
Acclaimed for his authentic creations using fresh, seasonal ingredients and his devotion to the Cantonese flavors, Chef Leung's dishes put an inventive spin on the traditional. The restaurant itself, renovated in 1998 to resemble what the restaurant would look like if it had been designed and opened in 1928, brings the best of 19th-century Shanghai to the 21st century.
The Eastern rugs accent antique-style teak floors with deep orange and yellow hues shine a spotlight on the highlight of the space, the Frank Lloyd Wright Art Deco-influenced stained glass. The chef's signature dishes include coddled spotted garoupa fillet in lobster bisque, spare ribs and pears seasoned with dark vinegar, and crispy eel fillet glazed with ginger and honey.
Summer Palace at Island Shangri-la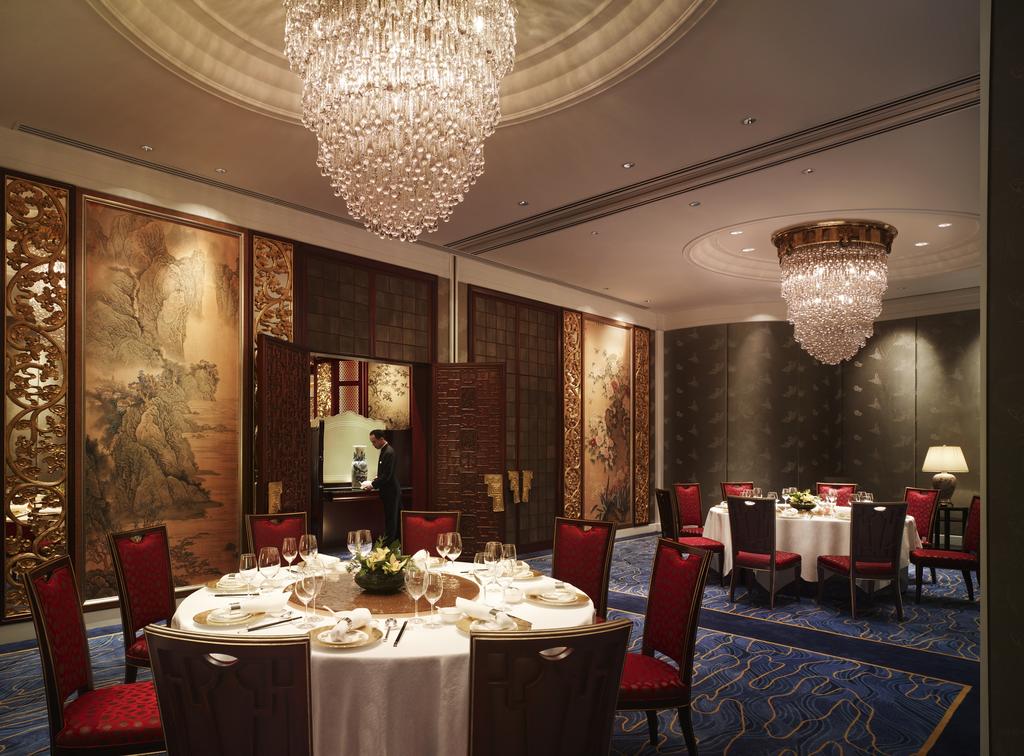 The mind behind the Summer Palace's Michelin-star is that of Chef Leung Yu King, who has been serving up Cantonese dishes at the Island Shangri-la since 1991, promoted to executive chef in 2017. The restaurant's most popular signature dishes are the braised abalone with rice and the stir-fried fresh lobster.
When it comes to dim sum, Chef Leung's crew have quite the menu, with everything from rice and crispy shrimp to crab meat, but the crème de la crème – or dim de la sum – of the dumplings is the soup dumpling with diced meat and abalone in a young coconut.