Example Itinerary
City to Desert to Island: An Omani Adventure
Welcome to Oman, a country small in size but overflowing with breathtaking experiences. This incredible 10-day itinerary showcases the best natural landscapes the country has to offer, from sandy beaches to red sand dunes, sweeping vistas to expansive fjords. But it's not all trekking: this itinerary also focuses on the chic, from a luxury desert camp to an infinity pool overlooking an expansive valley, so you can relax and rejuvenate while enjoying new cuisines and an exotic culture.
This itinerary is an example. It's designed to inspire you and provide you with thoughtfully curated ideas. You can choose to do this exact itinerary or completely personalize it. All trips are 100% bespoke.
Highlights
• Dune Bashing: Travelers can go sandboarding or dune-bashing in a 4WD and spend their evenings stargazing into the clear, quiet nights of the Omani desert.
• Turtle Hatching: Experience the turtle breeding grounds just off the coast of mainland Oman, home to the world's largest population of loggerhead turtles.
• History in Muscat: While staying in one of the ultra-luxe hotels of Oman's capital, travelers can explore the history and spirituality of Muscat at Sultan Qaboos Grand Mosque, Al Alam Palace, and the Royal Opera House Muscat.
• Hiking: Spend a day trekking through the Jabal Shams Mountains and take a dip in an infinity pool 4,600 feet above sea level.
Day-by-Day
Day 1
Muscat
Welcome to Muscat! Today, your exciting Omani adventure begins as you arrive in the capital of Oman, unofficially dubbed "Norway of Arabia" for its incredible fjords and rugged mountain cliffs. Today, get settled in at either Al Bustan Palace or Shangri-La's Barr Al Jissah Resort & Spa, and enjoy your hotel's incredible facilities before a locally-prepared dinner.
Day 2
Muscat
Spend the day exploring the city of Muscat and its surrounding areas, from its rugged mountains to its sandy beaches. Try out some watersports or hike the local hills, or sit back and relax by your hotel's sprawling pool or luxurious spa.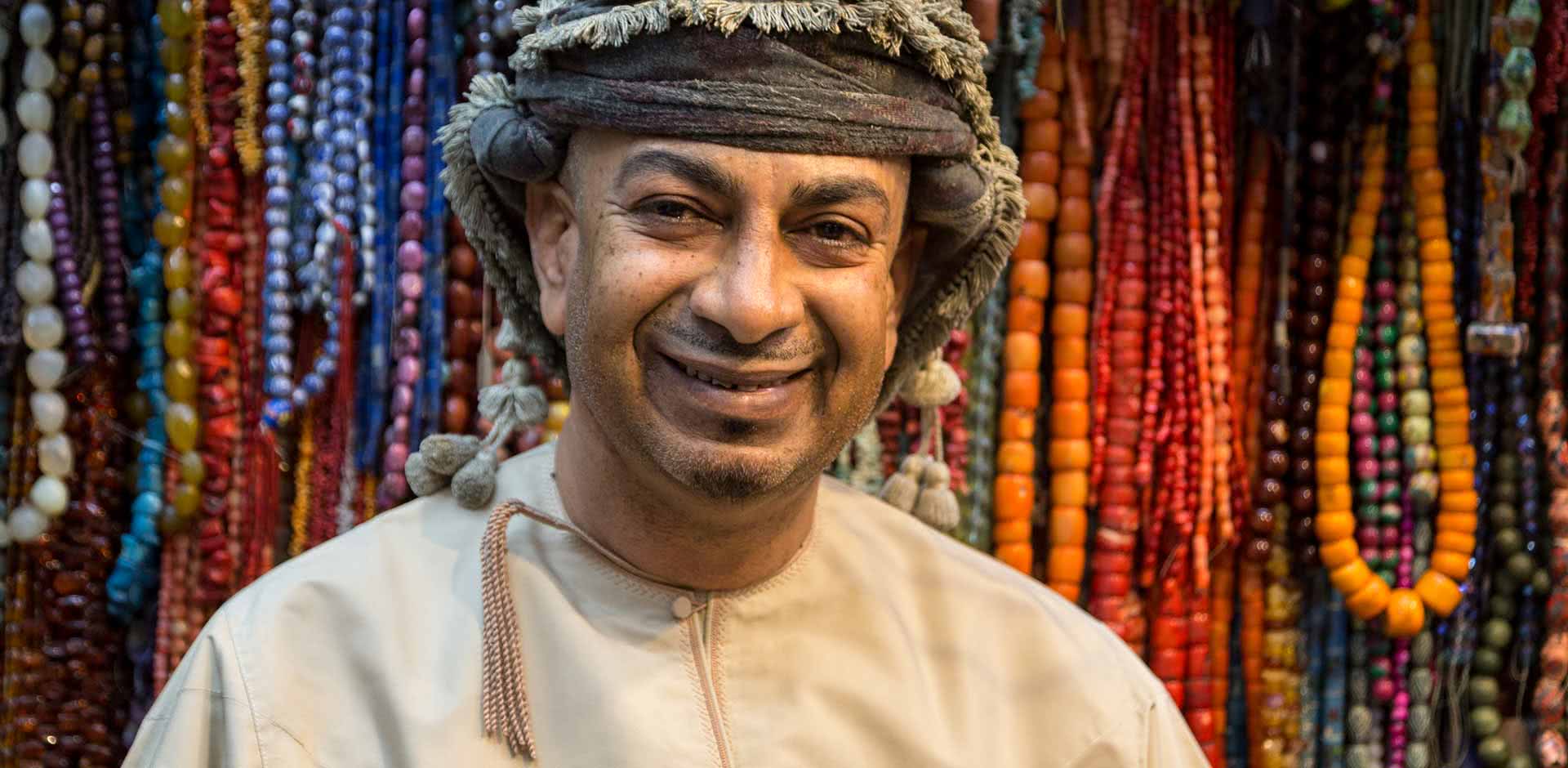 Day 3
Wahiba Sands
Today, you'll head into the desert to enjoy a stay at Wahiba Sands, a luxurious desert camp in the heart of the golden red sand dunes of Oman's Wahiba Sands. Enjoy your stay in a luxury tent and spend the day checking items off your bucket list, from surfing down a sand dune to riding a camel in the sunset. End the day with dinner at Two Dunes, the on-site restaurant, and some incredible star-gazing.
Day 4
Masirah Island
From desert to island: today you'll head across the Wahiba Sands to the coast, where you'll take a ferry to Masirah Island. A wildlife lover's dream, this island is a breeding nest for turtles as well as many other creatures. Settled in at Masirah Island Resort and enjoy a hearty dinner at the on-site buffet, gearing up for your next day.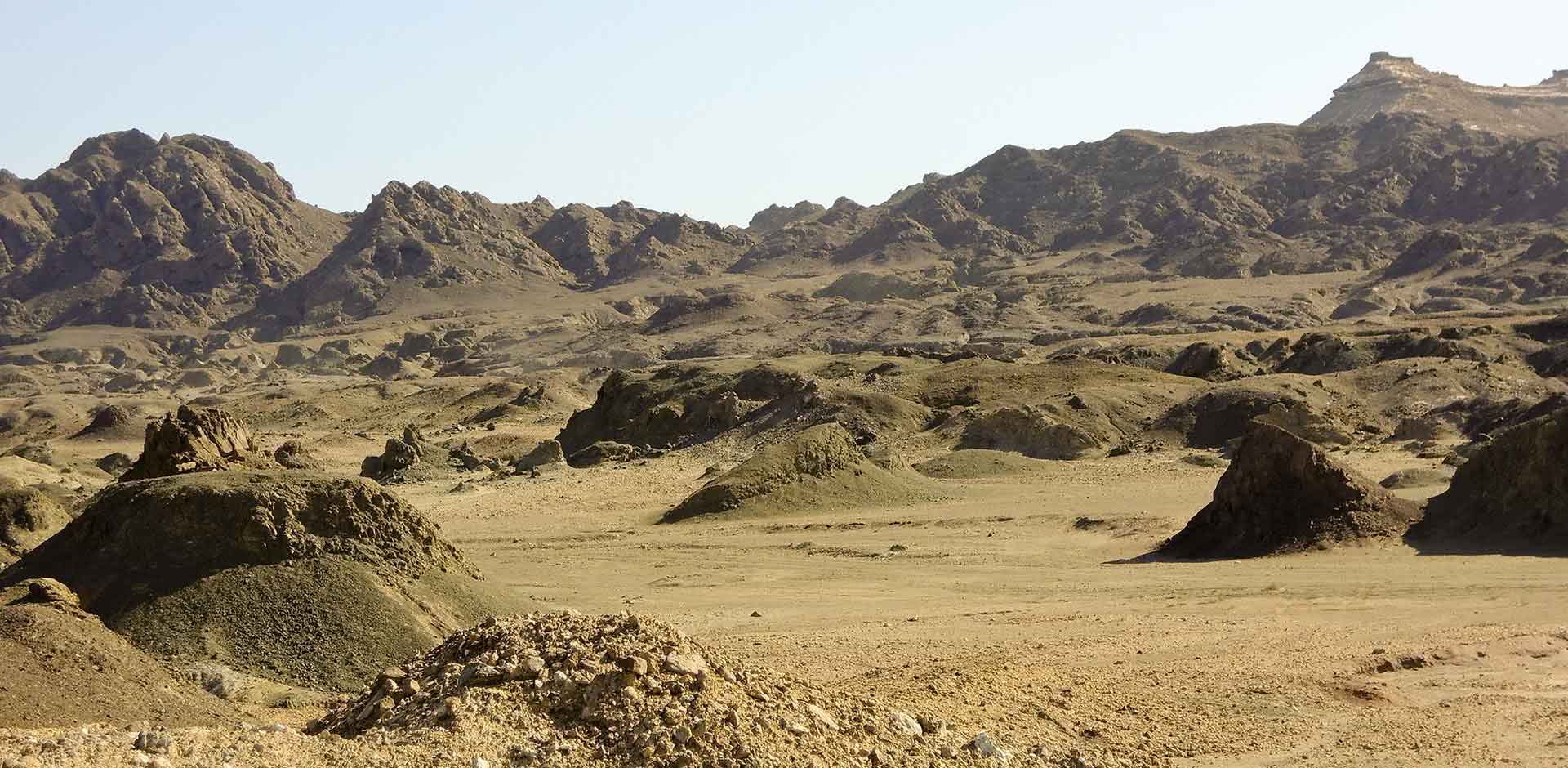 Day 5
Masirah Island
Spend the day exploring all the wildlife of Masirah Island: explore the resort's wildlife museum and take advantage of the opportunity for Loggerhead turtle watching before hitting the beach or the pool. In the evening, enjoy a cocktail at the Sanctuary Bar or a live performance at Oasis Bar.
Day 6
Hail al Shas
Today, you'll head back to the mainland for a breathtaking stay at The View hotel in Hail al Shas, an incredible luxury ecolodge featuring stunning panoramas of the mountainous desert landscapes. After a long day of travel, relax and take in the stunning vista with a dinner at The View restaurant, before resting up for the day ahead.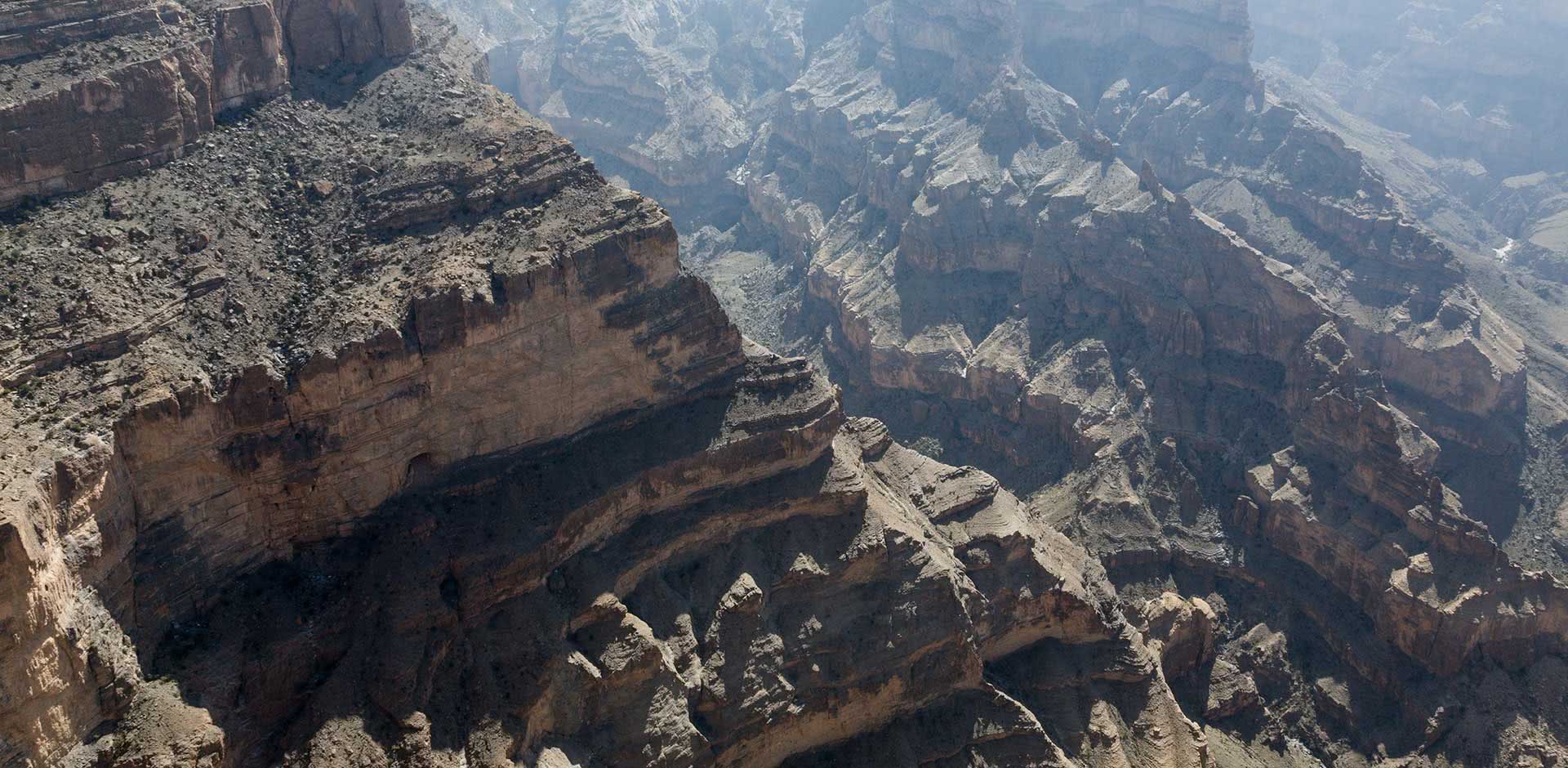 Day 7
Hail al Shas
Take advantage of the natural gymnasium surrounding you: today is a day of hiking! Enjoy treks through the Jabal Shams Mountains surrounding your hotel, and marvel at all the different viewpoints you can take in. Upon your return to the hotel, take a dip in the infinity pool, 4,600 feet above sea level, and enjoy a delightful dinner and campfire once the sky turns purple.
Day 8
Muscat
On your way back to Muscat, you'll take a delightful tour of the Omani countryside, visiting traditional mountain villages including Bilad Sayt, Wadi Bani Awf and Nakh. Taste the local cuisine and pick up some handicrafts while taking a peek into local life. Then, settle back at your hotel of choice in bustling Muscat.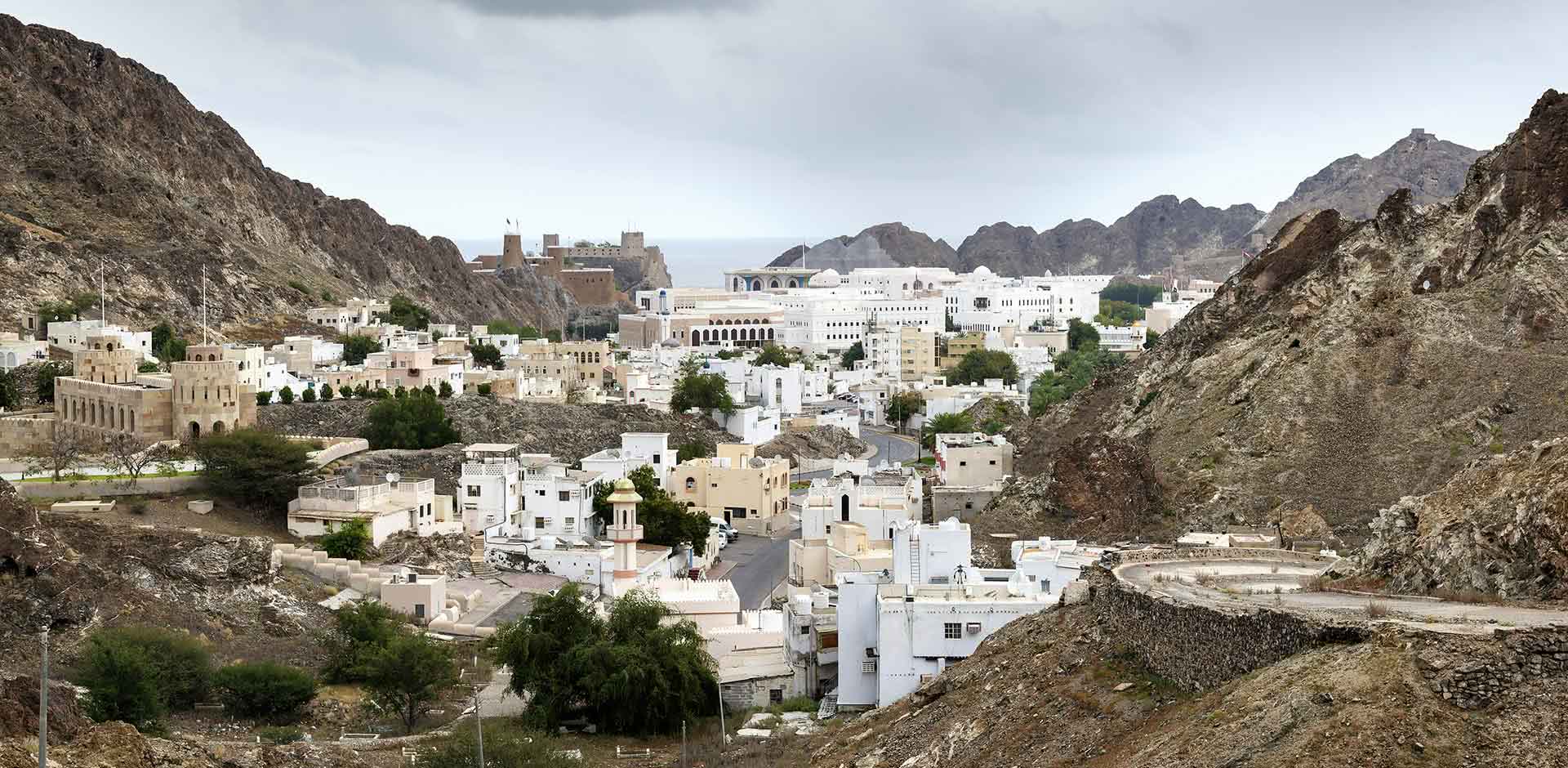 Day 9
Muscat
Spend your final day in Oman exploring Muscat, from the incredible Sultan Qaboos Grand Mosque to the Al Jalali Fort, built by the Portuguese in 1587. Then, take explore old Muscat or take a trip to the local beaches, before enjoying dinner at a local restaurant or at your resort.
Day 10
Departure
Your Omani adventure has come to an end. Today, you'll be transferred to Muscat airport to catch your flight home or onwards to your next destination.
TERMS AND CONDITIONS
Price is based on double or twin hotel room occupancy and includes accommodation, transfers, car/driver, English-speaking guide, activities and entrance fees, breakfasts and some casual lunches while touring. Flights and optional special activities will be quoted separately. Most personal expenses, including dinners, alcoholic beverages, spa treatments and gratuities can be paid on the spot while traveling. Prices may vary depending on season, choice of accommodation and other factors.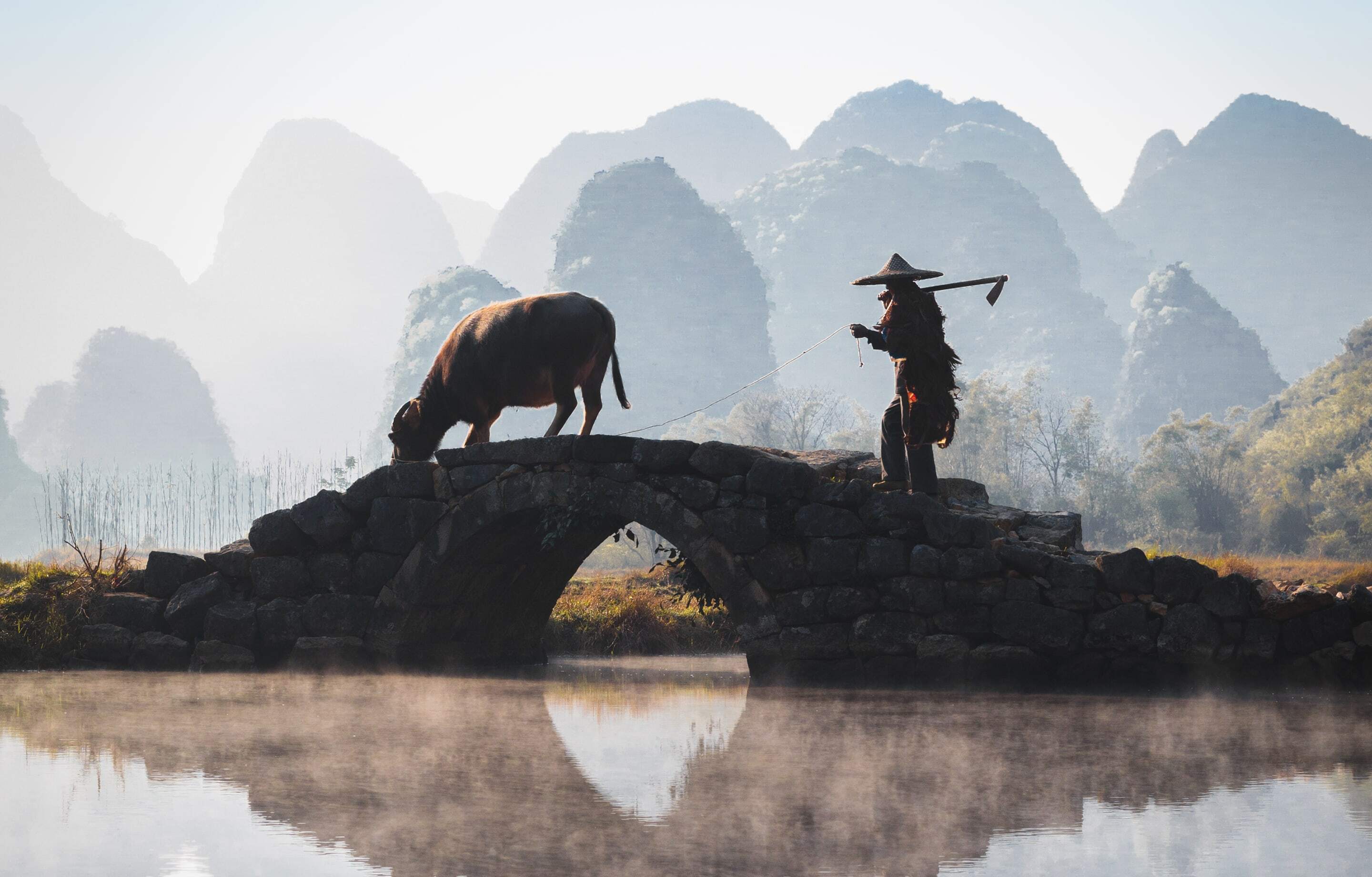 Why Remote Lands?
Exclusively Asia
With Remote Lands you'll travel with people who have made Asia the solitary focus of their own lifelong adventure. As our guest, you'll discover Asia on a journey that is completely, authentically your own, adapted from our own remarkable experiences and adventures over the years.
With Remote Lands you'll travel with people who have made Asia the solitary focus of their own lifelong adventure. As our guest, in the continent that our north American founders Catherine and Jay have adored and explored for decades, you'll discover Asia on a journey that is completely, authentically your own, adapted from our own remarkable experiences and adventures over the years.
Travelogues
An Asia-focused magazine brought to you by Remote Lands – a platform for adventure, luxury, and authenticity from experts and explorers around the continent.
What Others Say
Here is a small selection of the kind words our guests have said about us, as well as features by journalists and travel writers.
From the moment I happened upon the REMOTE LANDS website over a year ago, browsed the options, I knew that this would be well worth it. The entire staff is nothing less than professional with service that made us feel like royals.
This was truly the trip of a lifetime. Magical destinations, the most luxurious hotels in the world, and the most wonderful travel companions we could've wished for. We were treated like family everywhere we went and we have 14 new best friends.
We have used some of the top rated travel specialists all over the world and, without question, Catherine Heald and Remote Lands are at the very top of the list!