Example Itinerary
Total Taiwan: Around the Island in Twelve Days
Despite its small size, Taiwan is an island packed full of surprises. This 12-day itinerary offers the best of what this charming state has to offer, from the ever-impressive 21st-century metropolis of Taipei, to the untouched village life throughout the countryside that has seldom seen change over the years. Start your adventure with three days in the capital, before making your way to the island's historical southern city of Tainan via bullet train. You'll then leave modern civilisation behind as you head along a hundred-year-old train route in Alishan, before cruising over postcard-perfect Sun Moon Lake, and finally exploring the stunning national parks of Taroko.
This itinerary is an example. It's designed to inspire you and provide you with thoughtfully curated ideas. You can choose to do this exact itinerary or completely personalize it. All trips are 100% bespoke.
Highlights
• Taipei's Night Markets: The capital is famed for its street food scene and many vendors boast Bib Gourmand status. Travelers must be sure to arrive with an appetite when they spend an evening grazing around Taipei's night markets.
• Views from the Carriage Window: Ride the historic Alishan Train Passing through dense forest and past untouched village life.
• Great Outdoors: Taroko Gorge, Sun Moon Lake, and Alishan National Park are just a few of Taiwan's most serene natural beauty spots.
Day-by-Day
Day 1
Taipei
This first day will be spent mostly in transition. After arriving in Tokyo, you'll be connected to an onwards flight to Taipei for a late evening arrival. The first night will be spent in style at the five-star Mandarin Oriental, in the ultra-luxurious Club City Suite which offers some stunning views of the city skyline.
Day 2
Taipei
After an international buffet breakfast, it's time to explore the Taiwanese capital for the first time. Guided stop-offs include the National Palace Museum, the bustling commercial hub of Dihua Old Street and a traditional Buddhist temple. Following a seafood dinner, you're free to explore the city at night, with recommendations including the Taipei 101 Observatory or Raohe Street Market for a taste of local life.
Day 3
Taipei
Another day of touring around the capital will take you to Jiufen, a small mountainous town famous for its quaint winding roads and local life. After exploring Jiufen, there's opportunity to visit Yehliu Geopark, Fort Santo Domingo and the famous Fisherman's Wharf, a stunning spot especially at sunset. After dinner at Shillin Night Market, you're free to explore the rest of this fascinating market in the evening.
Day 4
Tainan
A half day of touring awaits on day four, with a trip to Yingee Ceramics Museum and Yingee Old Street both on the morning's itinerary. After a cafe lunch, it's time to board the bullet train to Tainan, the oldest city in Taiwan. The journey takes less than two hours, meaning you'll have the afternoon and evening to explore this pretty southern city before checking-in to the elegant Shangri-La hotel.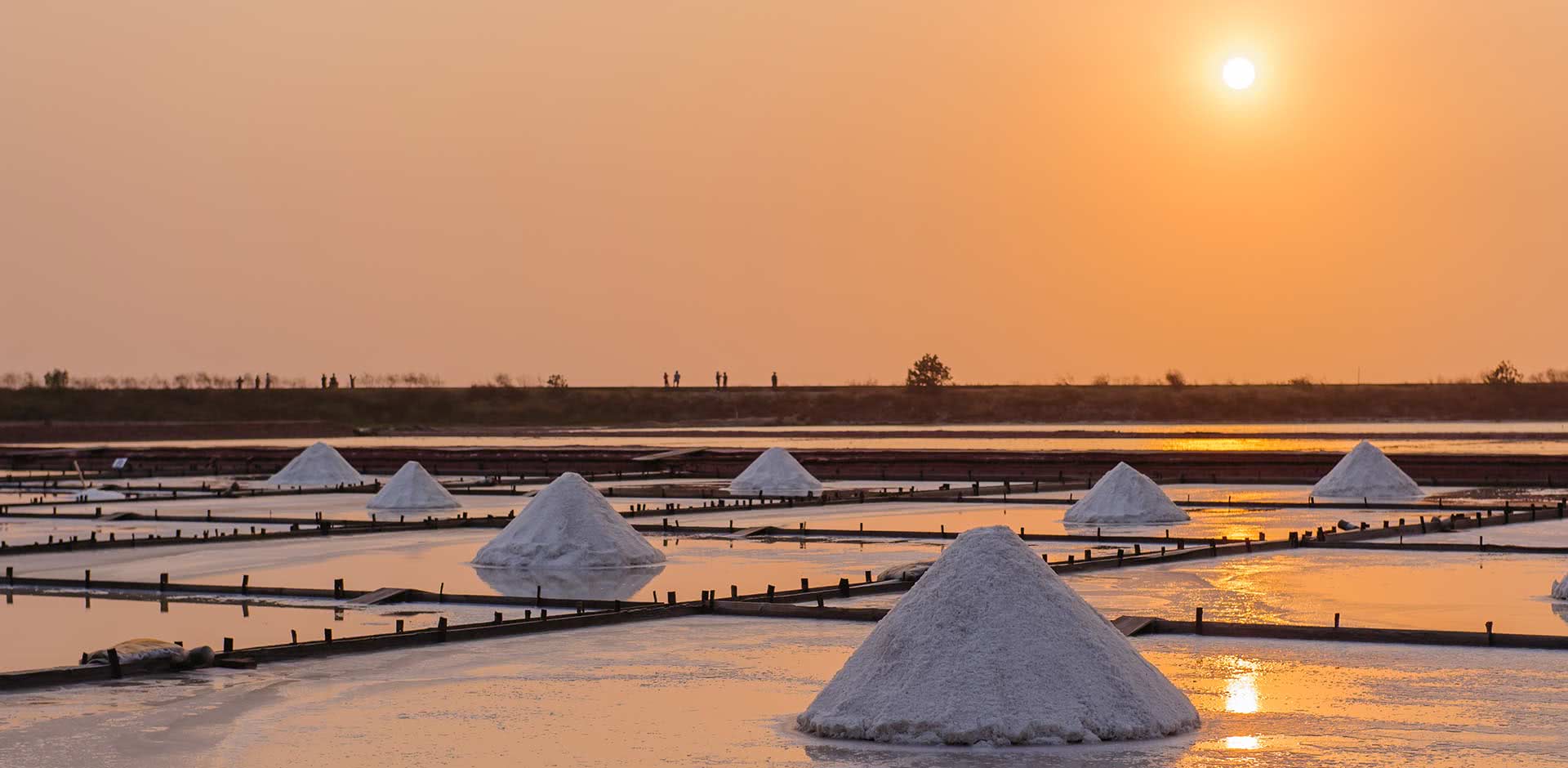 Day 5
Tainan
This full day of touring Tainan includes visits to an ancient shrine, the 17th-century Confucian Temple, Ten Drum Culture Village in the suburbs and the impressive Chihkan Towers, home to a vibrant night market selling local produce. Dinner is set in a classic-style Chinese teahouse. Bellies full, you'll be transferred back to the Shangri-La to rest up after a long day of sightseeing.
Day 6
Alishan National Park
It's time to leave Tainan behind, and in the morning you'll depart for Chiayi Train Station and journey along the atmospheric, 100-year-old Alishan Railway Train Ride, passing through dense forests and past local village life. After the two-hour journey, you'll be picked up and taken to your hotel in Alishan Park. You're then free to explore this natural park on foot for the rest of the day.
Day 7
Sun Moon Lake
A 9am pickup from your hotel takes you to Sun Moon Lake, with plenty of opportunities for some sightseeing along the scenic route. The lake itself is quite incredible, with a towering mountain creating a majestic backdrop to the azure waters. The area is situated at 2,454 feet above sea level and has long been inhabited by groups of Taiwanese Aboriginals. Check in to your hotel in the evening and have a leisurely dinner.
Day 8
Sun Moon Lake
First up on the day's itinerary is a tranquil boat tour of the huge lake, which on a clear day will reflect the sunlight for miles. You can get a bird's-eye view of the surrounding mountain region at Sun Moon Lake Ropeway and Formosan Aboriginal Culture Village and there's also time to see an ancient monastery - one of the largest in the country.
Day 9
Taroko Gorge
Prepare yourself with a big breakfast by the lake, ready for a four-hour journey to Taroko, a region famous for its vast parks, forests and natural beauty. Your drive will take you through Aowanda National Forest as well as Hehuanshan National Forest, which both boast some incredible mountain views as well as some precarious rocky roads. Check in to your River View Suite at Silks hotel before an evening dinner.
Day 10
Taroko Gorge
This whole day is dedicated visiting all the must-see spots around this beautiful region of Taiwan, with visits to waterfalls at Taroko Gorge, the brilliant-red washed Marble Bridge and a local shrine. The route through the park passes local villages, temples and markets that you can spend as much or as little time as you need. Arrive back at the same hotel before a relaxing evening dinner to wind down another full day.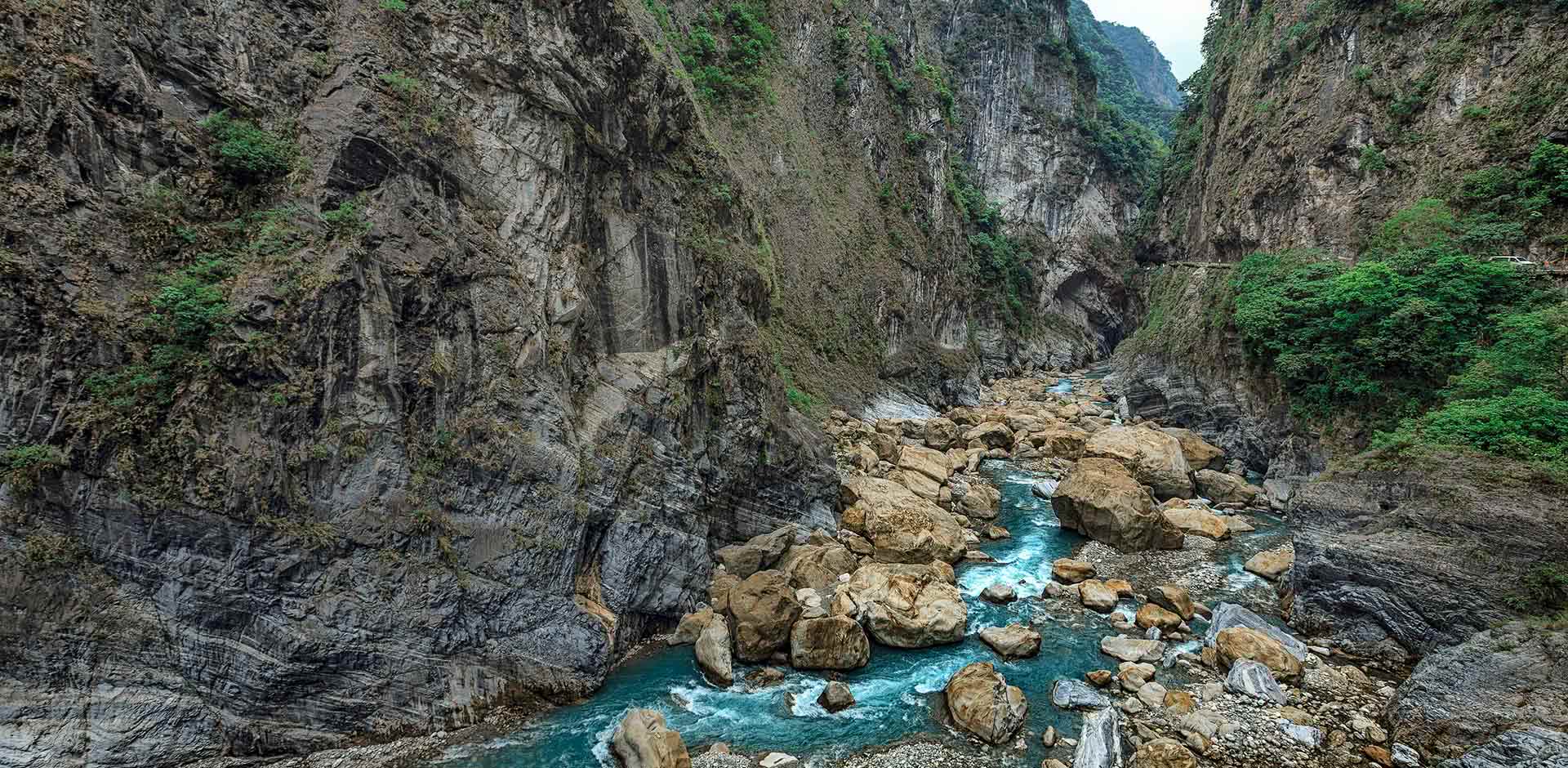 Day 11
Taipei
The morning of this penultimate day can be spent at your own leisure, relaxing in the hotel grounds or venturing out on foot to explore this picturesque area further. Enjoy lunch at a local restaurant and prepare yourself for the five-hour trip back to Taipei. You'll arrive in time for first-class dinner back at the Mandarin Oriental in the Taiwanese capital.
Day 12
Taipei
Enjoy the Mandarin Oriental's world-class breakfast buffet one last time before checking out of the hotel just after sunrise. Private transportation will take you to the international airport of Taiwan where you'll take an onwards flight to Tokyo for lunch. Wave goodbye to Taiwan, and we wish you safe travels for your next exciting adventure.
TERMS AND CONDITIONS
Price is based on double or twin hotel room occupancy and includes accommodation, transfers, car/driver, English-speaking guide, activities and entrance fees, breakfasts and some casual lunches while touring. Flights and optional special activities will be quoted separately. Most personal expenses, including dinners, alcoholic beverages, spa treatments and gratuities can be paid on the spot while traveling. Prices may vary depending on season, choice of accommodation and other factors.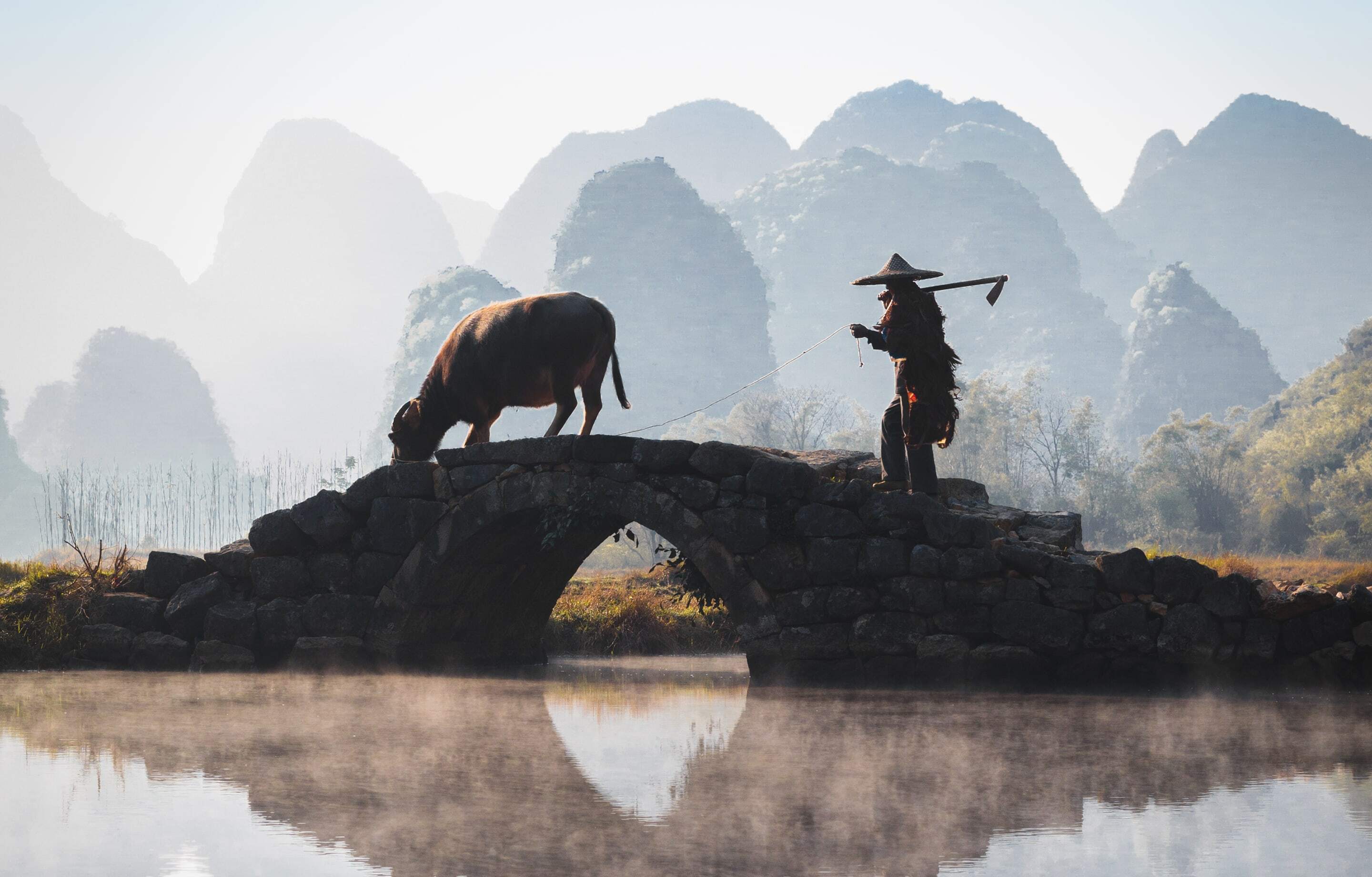 Why Remote Lands?
Exclusively Asia
With Remote Lands you'll travel with people who have made Asia the solitary focus of their own lifelong adventure. As our guest, you'll discover Asia on a journey that is completely, authentically your own, adapted from our own remarkable experiences and adventures over the years.
With Remote Lands you'll travel with people who have made Asia the solitary focus of their own lifelong adventure. As our guest, in the continent that our north American founders Catherine and Jay have adored and explored for decades, you'll discover Asia on a journey that is completely, authentically your own, adapted from our own remarkable experiences and adventures over the years.
Travelogues
An Asia-focused magazine brought to you by Remote Lands – a platform for adventure, luxury, and authenticity from experts and explorers around the continent.
What Others Say
Here is a small selection of the kind words our guests have said about us, as well as features by journalists and travel writers.
From the moment I happened upon the REMOTE LANDS website over a year ago, browsed the options, I knew that this would be well worth it. The entire staff is nothing less than professional with service that made us feel like royals.
This was truly the trip of a lifetime. Magical destinations, the most luxurious hotels in the world, and the most wonderful travel companions we could've wished for. We were treated like family everywhere we went and we have 14 new best friends.
We have used some of the top rated travel specialists all over the world and, without question, Catherine Heald and Remote Lands are at the very top of the list!