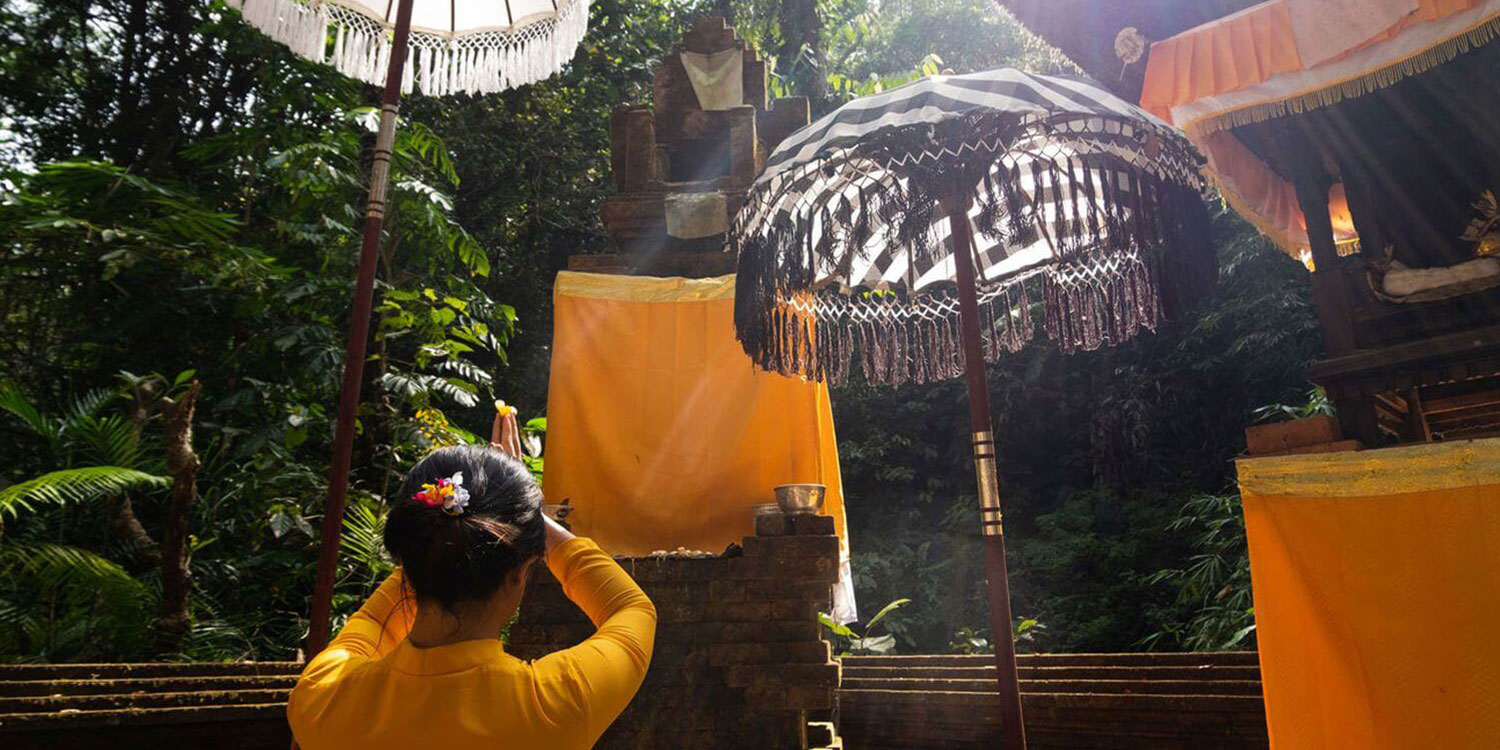 As Pak Wayan Gama leans over a scroll, delicately tracing a rice paddy, he's being supervised by Hindu gods. Feeding into his work are Shiva, Vishnu, and Brahma. These deities are worshipped throughout Bali, Indonesia's only Hindu-majority Island, and feature prominently in Gama's paintings, dozens of which adorn the walls of the home studio in which he's working.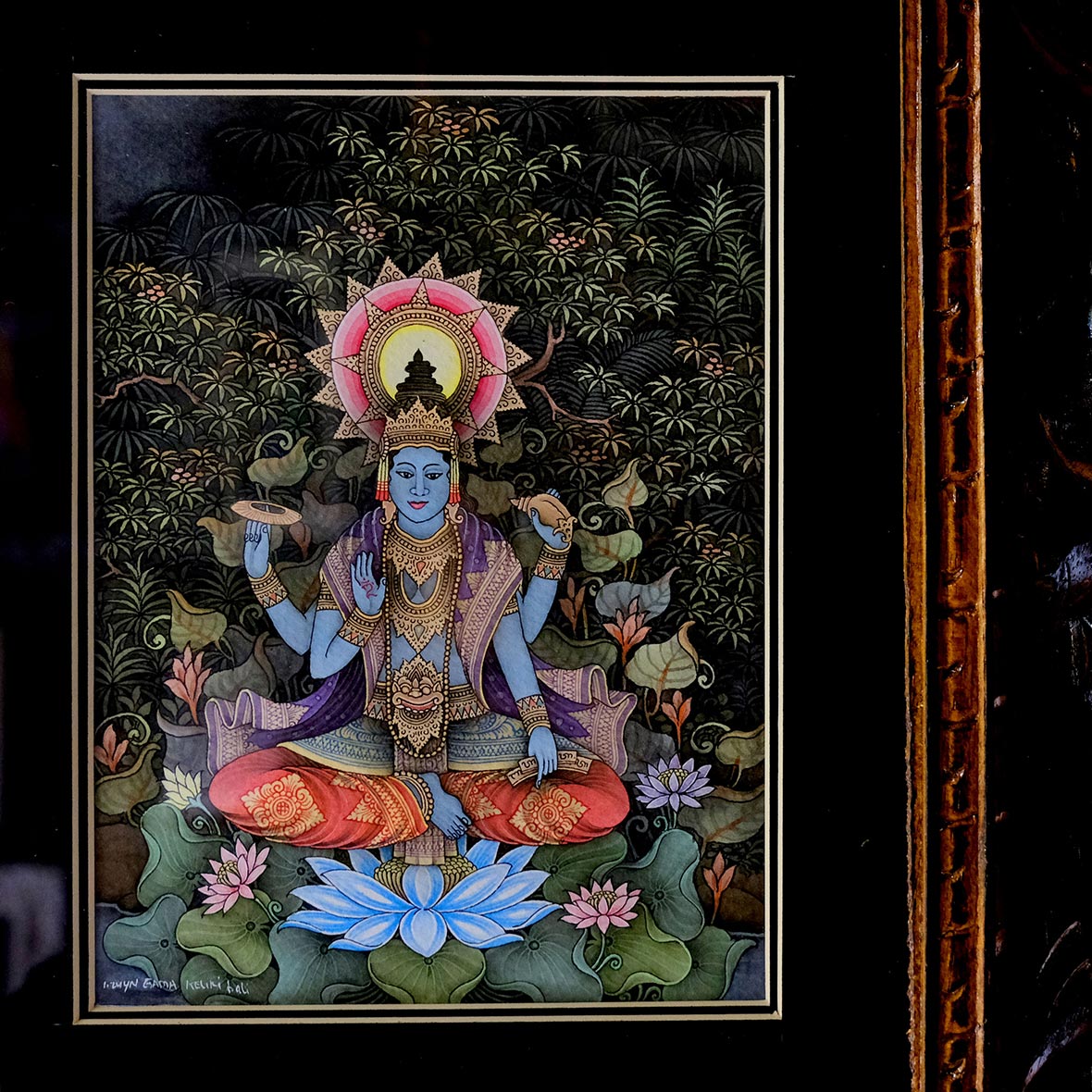 There is sufficient space for these many pieces because Gama is an expert in Keliki miniature paintings. Some as small as three-inches by four-inches in size, and rarely bigger than 12 by 18, these paintings are unique to Keliki, a historic village amid dense rainforest 7km north of Ubud. Compressed into these petite artworks is a dense, intricate level of detail, with an array of humans and spirits inhabiting ornate temples and spectacular natural landscapes.
Most artists around the world prefer to operate in solitude, keen to avoid distractions. Gama, however, welcomes company, and can maintain a meditative focus despite his main studio opening on to a busy road. This prominent position is intended to help catch the eye of tourists, who are the core customers for Kelilki paintings.
In recent years, Keliki artists like Gama have supplemented their incomes by giving lessons to travellers. His family's traditional Balinese home—a walled complex of almost a dozen separate structures—hosts a painting school for locals and tourists alike. This small establishment helps produce the next generation of local Keliki artists.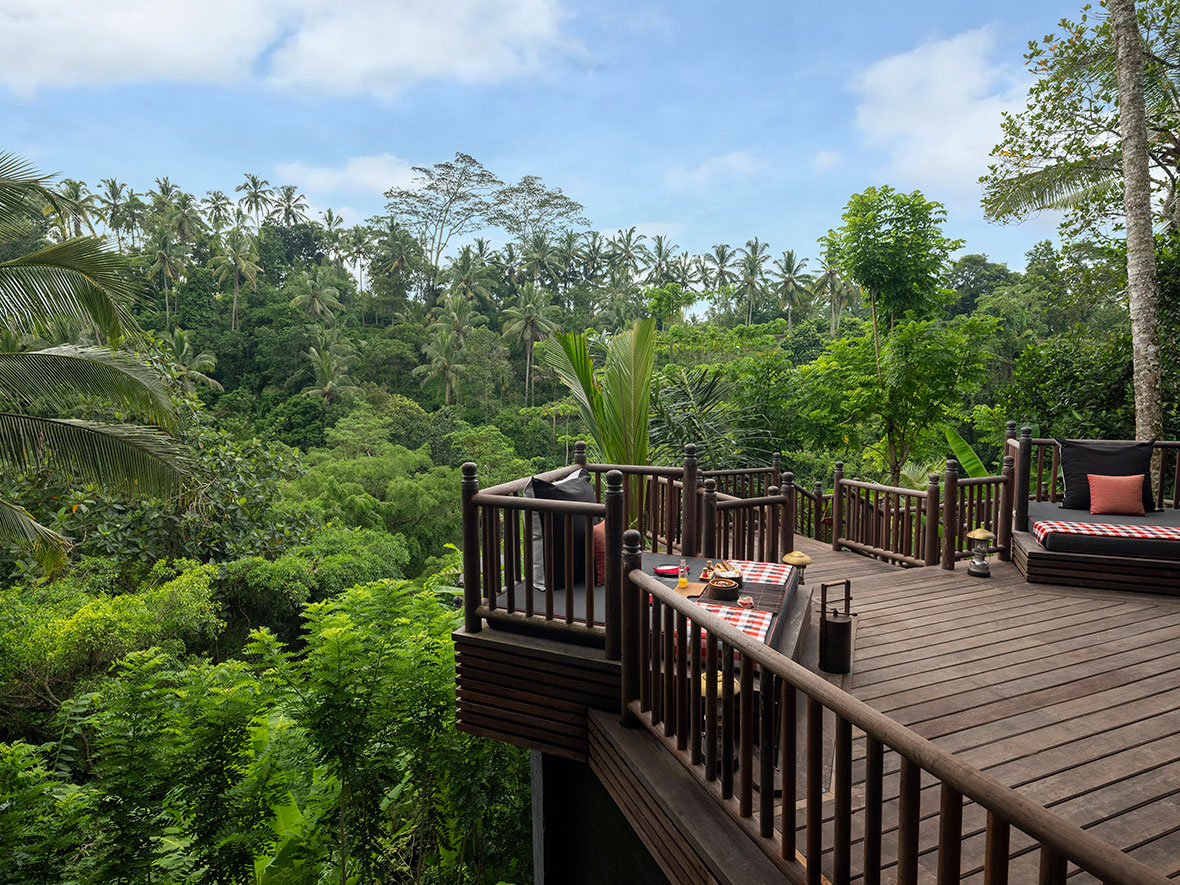 Meanwhile, many of its tourist students come from a nearby luxury resort. The Bill-Bensley-designed Capella Ubud is one of Bali's most exclusive properties. During a recent tour of the resort, its affable marketing manager Devina Hindom told me not one tree had been removed from this jungle-draped site during its construction.
Inspired by Bali's colonial era in the 1800s, the resort features 22 one and two-bedroom tents, the distinct and curious interiors of which are intended to mimic the lodges of European explorers. Complementing Capella's strategy of minimising its impact on this forest is the resort's aim of supporting its local village, Keliki.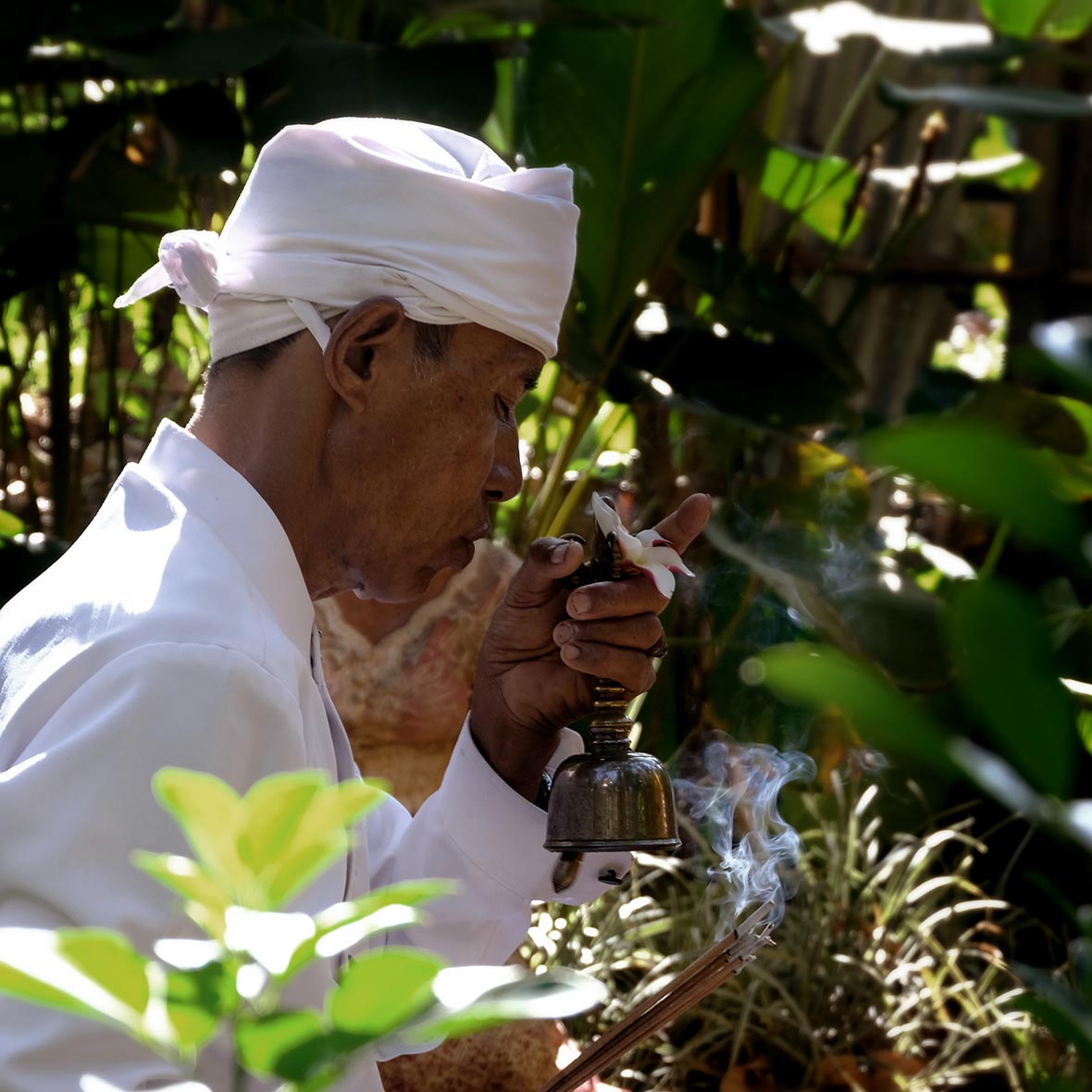 Capella has fostered a rare connection with its surrounding community via unique programs that encourage its guests to immerse themselves in local traditions and ceremonies, Hindom told me. The Capella Curates program allows guests to help villagers prepare for festivals, learn Keliki painting, take part in healing ceremonies, concoct traditional medicines, and be taught ancient dances.
Hindom said Capella also hired most of its staff from this village, to further intertwine the resort and Keliki. "We want to welcome our guests to our hotel as if we were welcoming them to our home," she said. "Keliki village and Ubud at large are our home. Most of our colleagues are native to this village. This enables us to make the connection with the community and curate meaningful, authentic local experiences for our guests."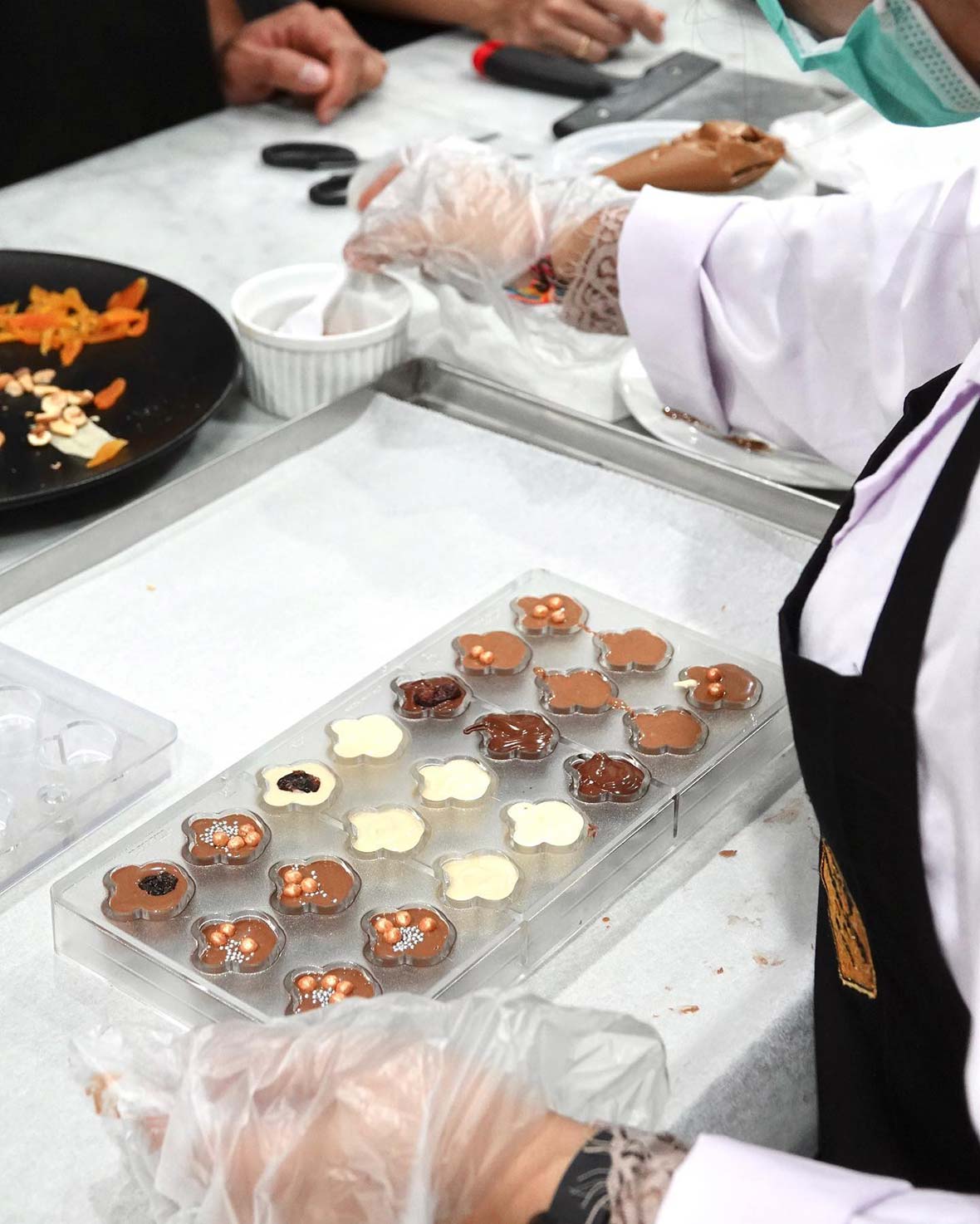 Tourists not staying at Capella are also welcomed to join its Curates program, she said. It offers eight different activities. For the Love of Chocolate highlights Indonesia's status as one of the world's leading producers of cocoa beans. During this tour, participants learn about the history of Indonesian chocolate, get to make their own chocolate bars under the guidance of a Balinese expert, and then gorge on a chocolate-themed feast at Koko Cafe Ubud.
On Top of the World sees Balinese guides lead guests on a pre-dawn hike to watch the sunrise from the summit of the 1717m-tall Mount Batur. During The Art of Jamu, participants follow the lead of a Balinese healer while making an anti-inflammatory elixir. Used as an herbal medicine for more than 1,000 years, Jamu is made with fresh turmeric, ginger, honey and lemon.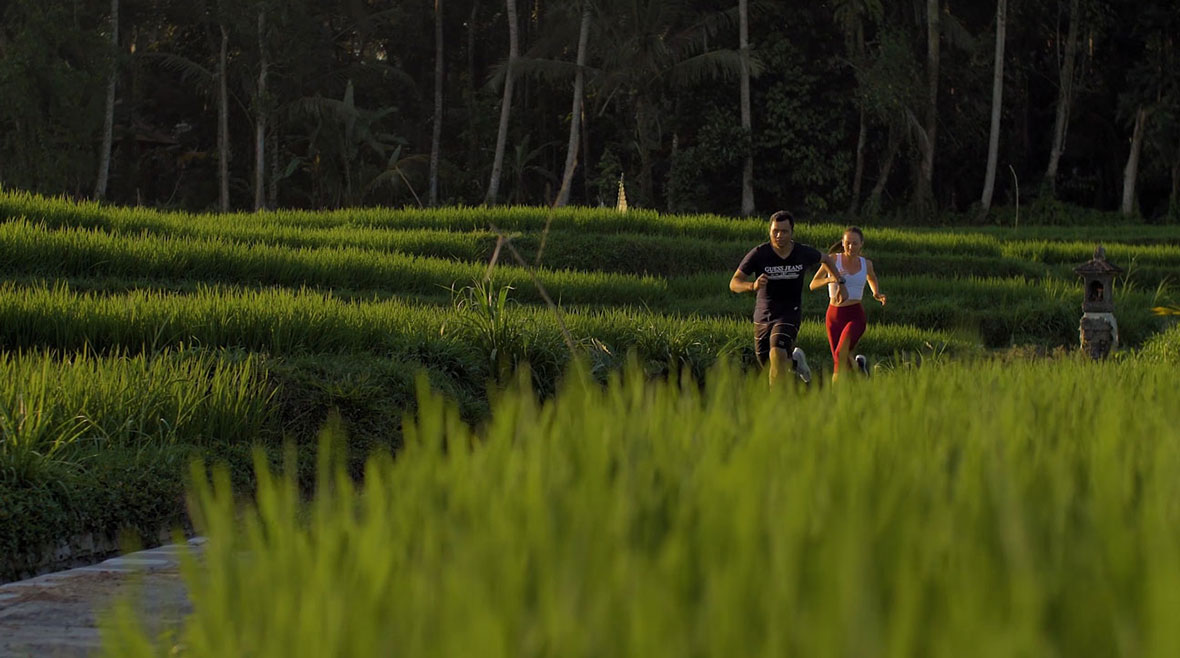 Exercise fanatics will savour GI Jungle, Capella's bootcamp, during which they'll lift bamboo-and-coconut weights and run along jungle trails in the company of a Balinese fitness instructor. If they're exhausted by that activity, guests can then do Confined to Quarters, a 24-hour digital detox. In the absence of electronic distractions, participants take part in Balinese blessing rituals, a yoga class, a two-hour Senha massage and a Swadhistanan Chakra Balancing session to restore a harmonious flow of energy across their chakra system.
Exercise and culture merge during Bali Dance Moves, which is part fitness session and part dance lesson. The local instructor teaches guests some of the key elements of Bali's most famous dances, including Gamelan. Tourists who wish to start their day as serenely as possible can join A Soul Reborn. This activity centres around Melukat, an ancient Balinese water ritual believed to cleanse the body and mind. And then there's Keliki Canvas, an invitation into the creative sphere of this village's renowned painters.
Hindom said she was very proud of Capella's Curates program. It not only exposed guests to unique and meaningful Balinese customs and skills, but also provided a regular income stream for the locals who conduct these activities. Via miniature artworks, prehistoric elixirs, challenging hikes, and spiritual experiences, tourists can merge with the Keliki community thanks to Capella.