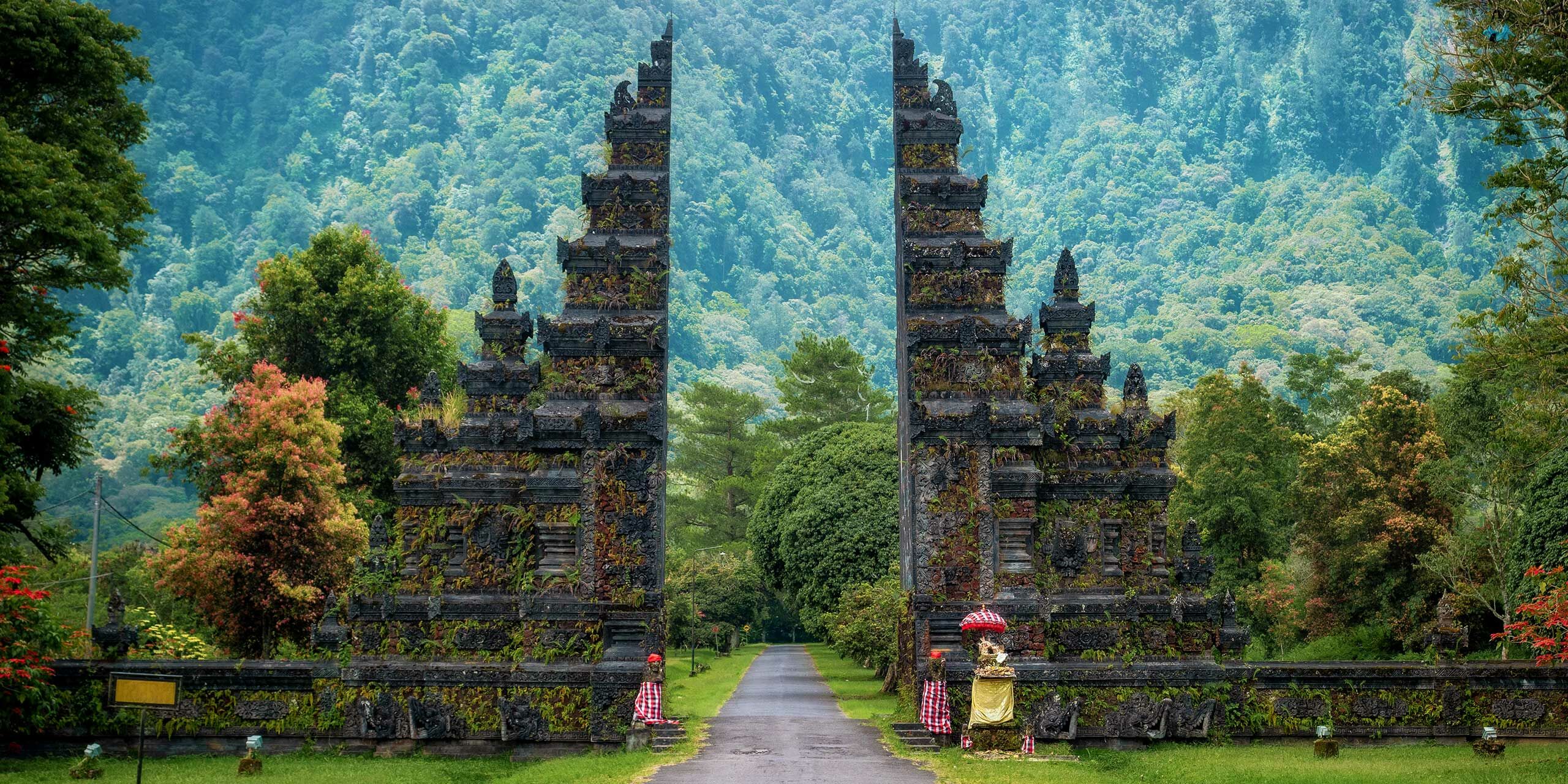 Joining a handful of other destinations, Bali is open this summer for international travel. A favorite Remote Lands destination, Bali is a mix of relaxation, spiritual renewal, and adventure — a world where travelers can get lost in jungle thicket and enjoy cultural immersion in centuries old temples. And, with other countries across Asia opening up, now is the time to pair Bali with places like Sri Lanka and the Maldives for the ultimate Asia getaway.
RICE PADDIES AND CULTURE IN BALI
This quick five-day luxury getaway to Bali takes travelers through verdant rice paddies and beaches of paradise. Along the way travelers will set off on a sunset hike along Campuhan Ridge and admire the stunning vistas, learn to cook Balinese dishes over a traditional wood-fired oven, and cycle through the rice fields on an authentic journey through the island that can be paired with a number of other Southeast Asia destinations — from Phuket to Kathmandu.
CHOOSE THE RIGHT BEACH HOTEL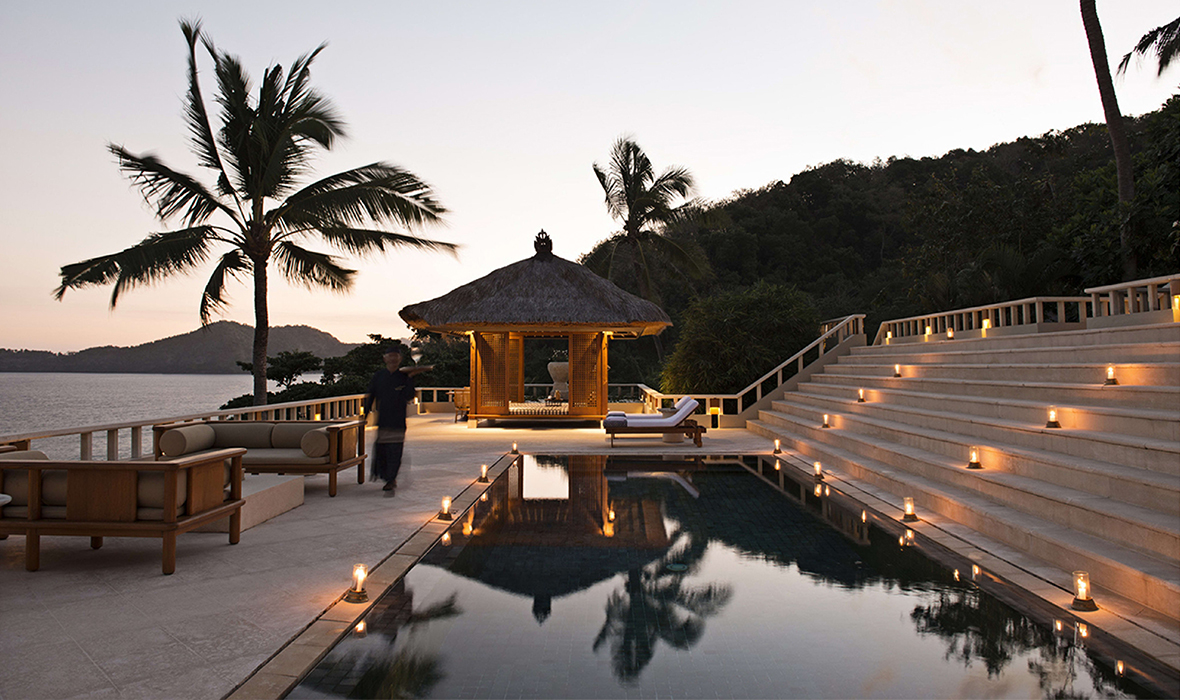 There are monkeys in Ubud and temples in Uluwatu, but the beach is what draws most to Bali. With the most developed travel accommodations in all of Indonesia, Bali's beaches are some of the most popular in the world.
The St. Regis Bali Resort is as opulent as they come, befitting the St. Regis brand. Situated on an immaculate beach in Nusa Dua, meaning the "Garden of Bali," all areas of this 123 suite-hotel ooze luxury: from the light, airy lobby featuring modern Balinese décor to the 3,668-square-meter saltwater lagoon – to which the Lagoon Villas have direct access. Similarly, The Four Seasons at Jimbaran Bay, with fresh new spa facilities, hosts Tropicsurf classes including heli-surfing and stand-up paddleboarding. While there is a private beach, the Amankila is more for those in search of privacy. With 34 separate beach house suites, some of which have private pools, the accommodations at Amankila emanate rustic charm and relaxing beach vibes.
STAY IN THE JUNGLE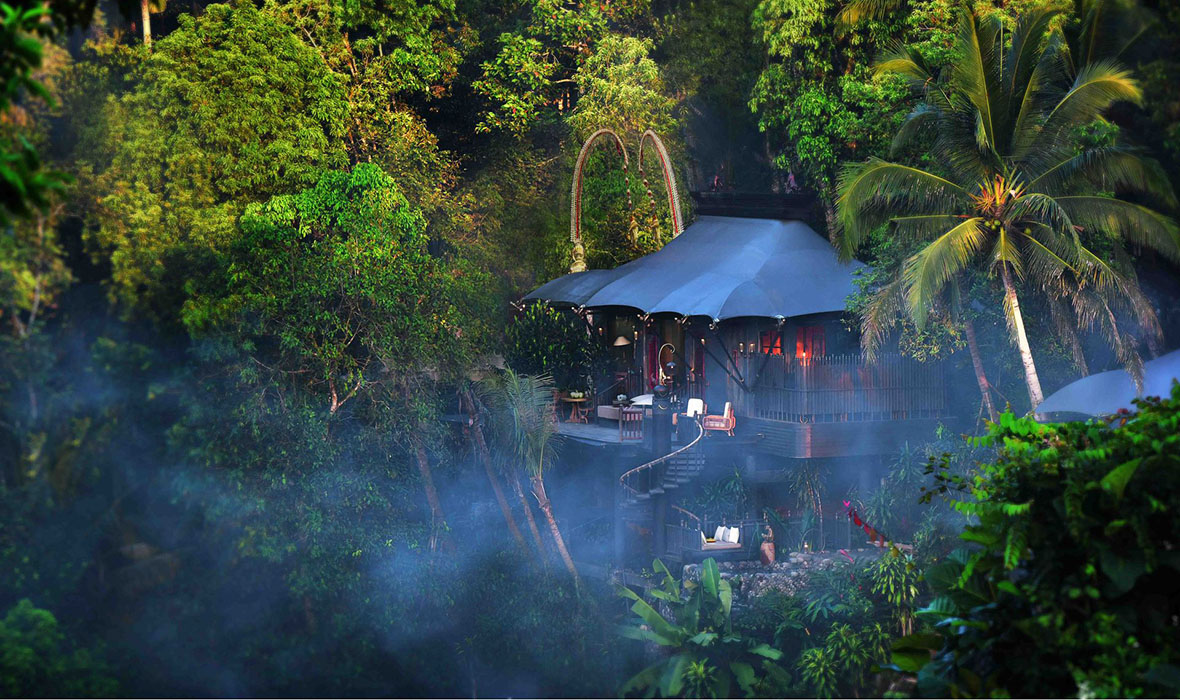 For those who prefer the forest to the beach, there's Ubud. The creme de la creme here (as ever) is the Aman, Amandari, a 30-suite luxury property designed to resemble a traditional Balinese-style village with coconut wood posts, Javanese marble and volcanic stone. For wellness, travelers can stay at the Ritz-Carlton Mandapa or Como Shambhala Estate, also found in the jungles of Ubud.
However, the new(ish) must-see hotel is Capella Ubud: "Tents" don't really describe it, but the brand features 22 unique tents and an extravagant two-bedroom lodge – all with a private salt water jacuzzi pool, spacious lounge and bedroom, and outdoor decks for intimate candlelit dinners. Found on the sacred sacred Wos River, the Capella Ubud was inspired by early European settlers from the 19th century, a vision created by the inimitable and world renowned architect Bill Bensley.
PLAN WITH REMOTE LANDS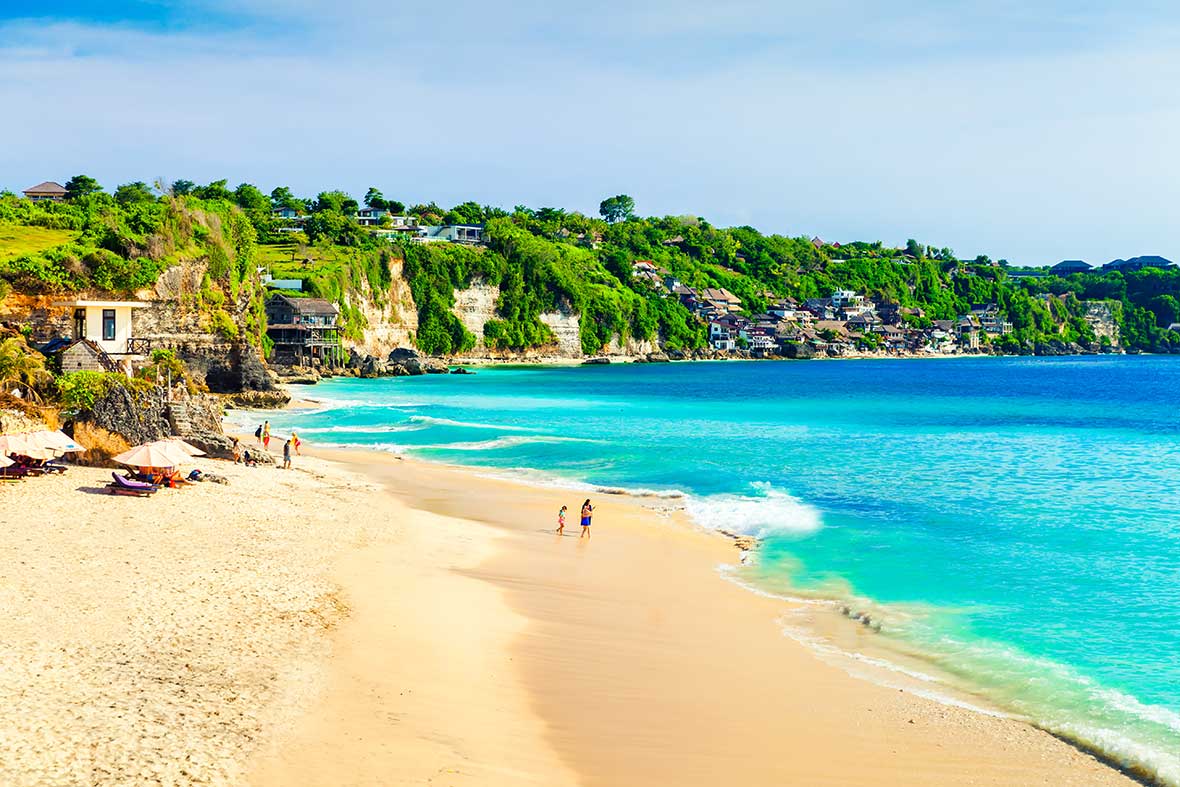 Visit the newly updated Bali page from Remote Lands to learn everything you need to know about booking Bali in the summer — from what hotels suit your needs to festivals on your bucket list — and explore the exciting destinations on Indonesia's paradise island.
Along with Nepal, the Maldives, Sri Lanka, and the UAE, travel is finally reopening. Speak to Remote Lands about how we can map the perfect journey as you join the first wave of travelers to rediscover Asia.