Why We Love This Hotel
Location: Nestled into a natural amphitheatre, the resort boasts dramatic surroundings, from the Kedu Plain to the front, to the four volcanoes that make up the horizon.
History: The resort is a nod to nearby Borobudur, a 9th-century Mahayana Buddhist Temple, and a UNESCO World Heritage Site.
Service: The Amanjiwo is famous for its warm hospitality, that echoes not only the benevolence of Indonesian culture but also the passion for service ingrained into the Aman brand.
Read More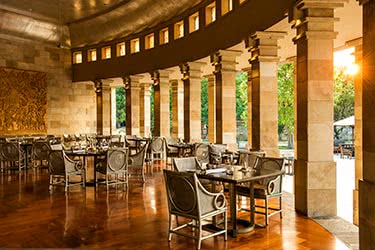 Preferred Hotel