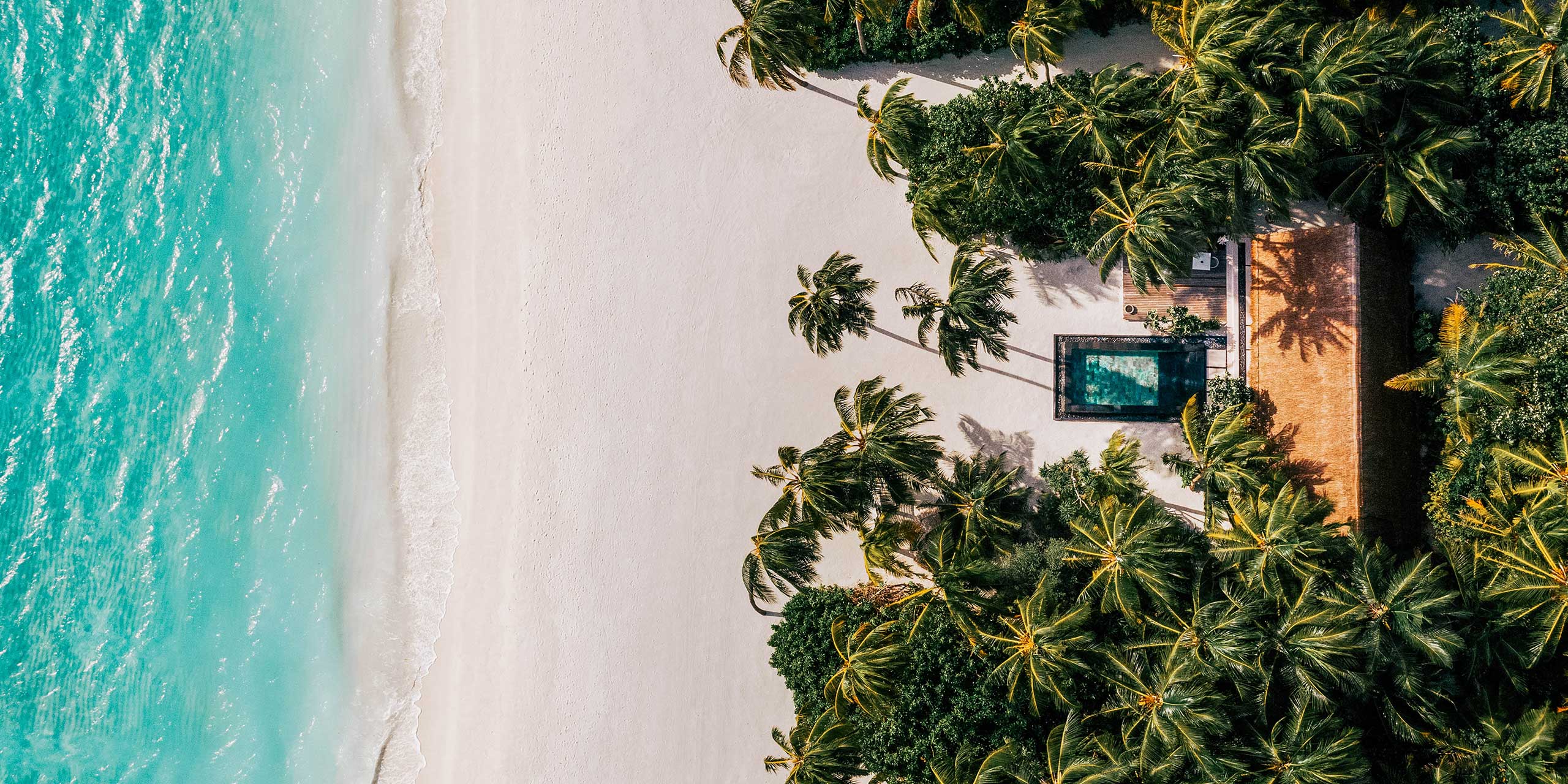 It is little wonder that the Maldives is near the top of the travel wish list for many. And, with the world's most exclusive hotel brands competing to attain greater heights of luxury, standards are almost unfeasibly high. Here are some of our favorite properties in the country.
COMO Maalifushi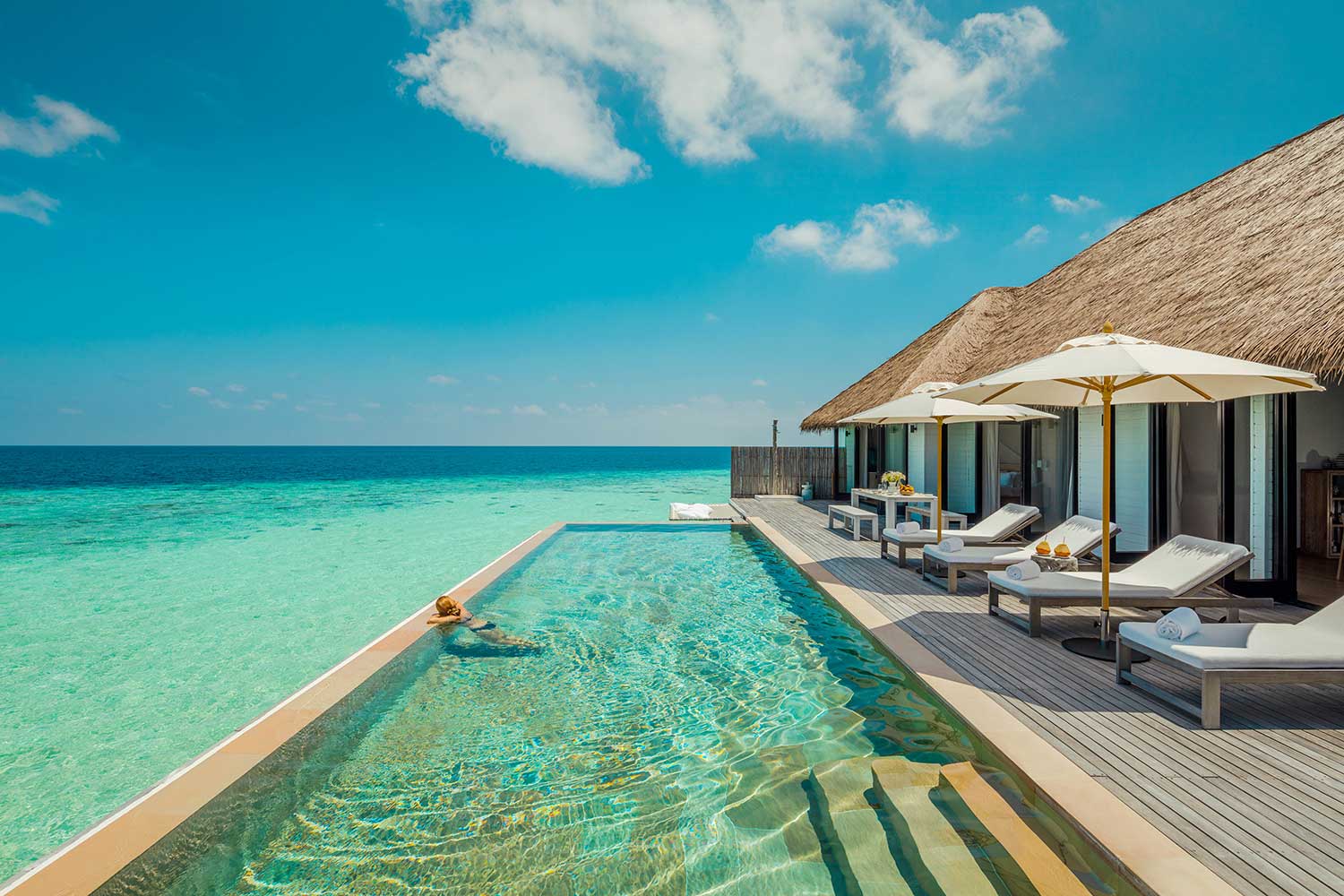 One of the superstars of the resort firmament in The Maldives, COMO Maalifushi is resolutely A-List. That's a status reflected not only in a roll call of regular guests including famous fashion designers and Hollywood celebrities, but also in a set-up that easily justifies the hype. Located in the northern Thaa Atoll, and reached via a spectacular 60-minute seaplane flight from Male, the resort is seductively low-key with minimalist styling, knowing service, and stellar food and facilities. Discreetly positioned around the island are 65 villas with soothing interiors and giant bathrooms. The location here is swoon-worthy. Coral flanks the island creating a stunning house reef. There's also a gorgeous strip of beach and nearby dive sites. Indeed, the resort is notable for a range of incredible curated experiences that include deep sea fishing on a 68 Hatteras convertible yacht and night swimming with whale sharks.
Patina Maldives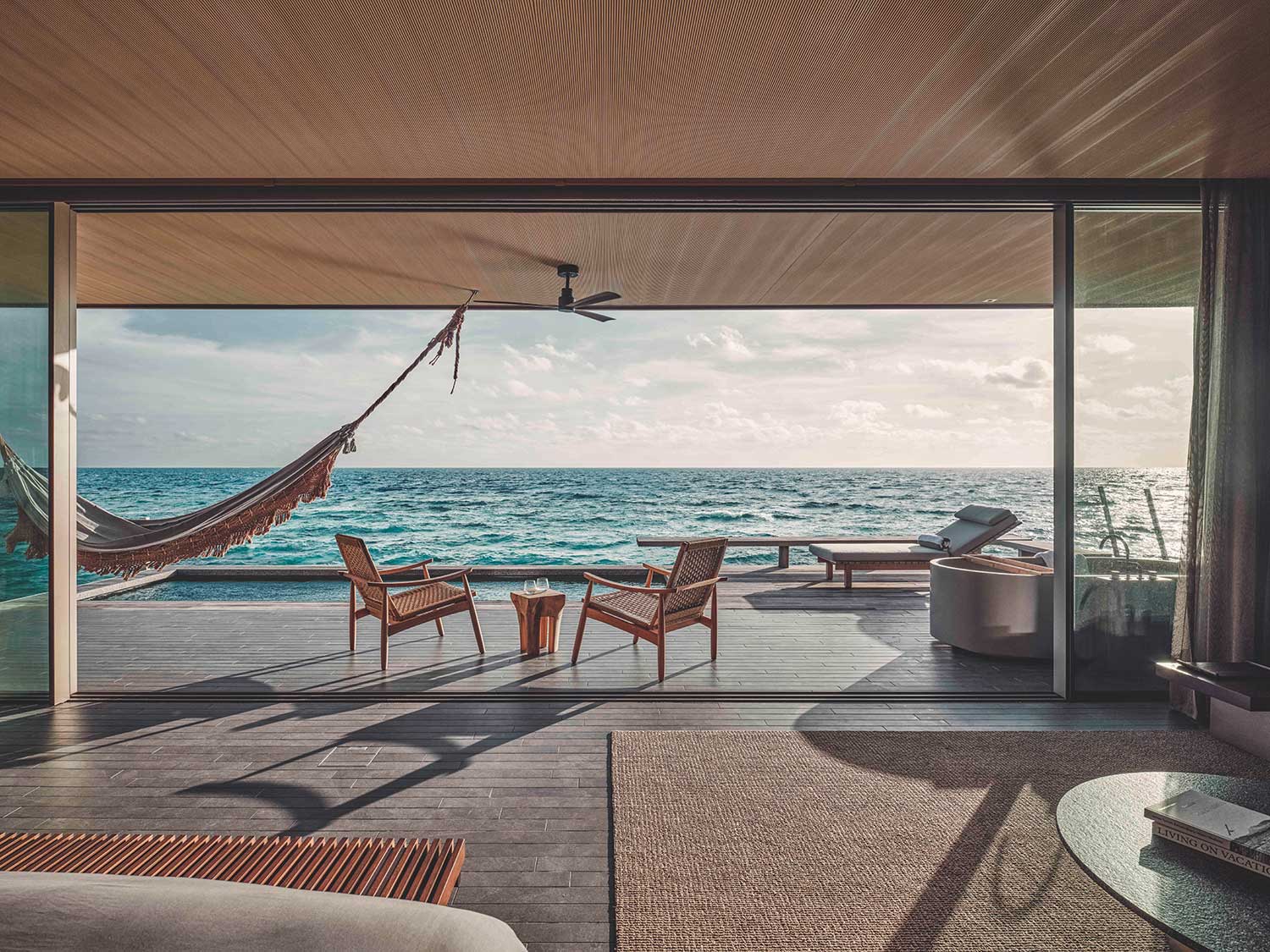 While few would deny the appeal of the tropical-minimalist, barefoot-luxury template for Maldives resorts, it's still a thrill when a property breaks the mold. Such is the case at Patina Maldives, Fari Islands, which differentiates itself courtesy of biophilic, Brazilian-Modernist design, lashings of ultra-contemporary design cool at its Studio MK27-conceived Beach Club, and a strong artistic bent. The latter aspect is showcased at its fullest via an art pavilion designed by James Turrell. Indeed, the buzz at Patina  is hard to find at other resorts in the country. Its Marina Village is a fine place to soak in the vibes with yachts from neighboring islands mooring up to take advantage of Patina's exceptional selection of restaurants and bars. Pick of the accommodations is the two-story, three-bedroom beach houses with split-level outdoor spaces that include a sunset-facing terrace and lush gardens.
One & Only Reethi Rah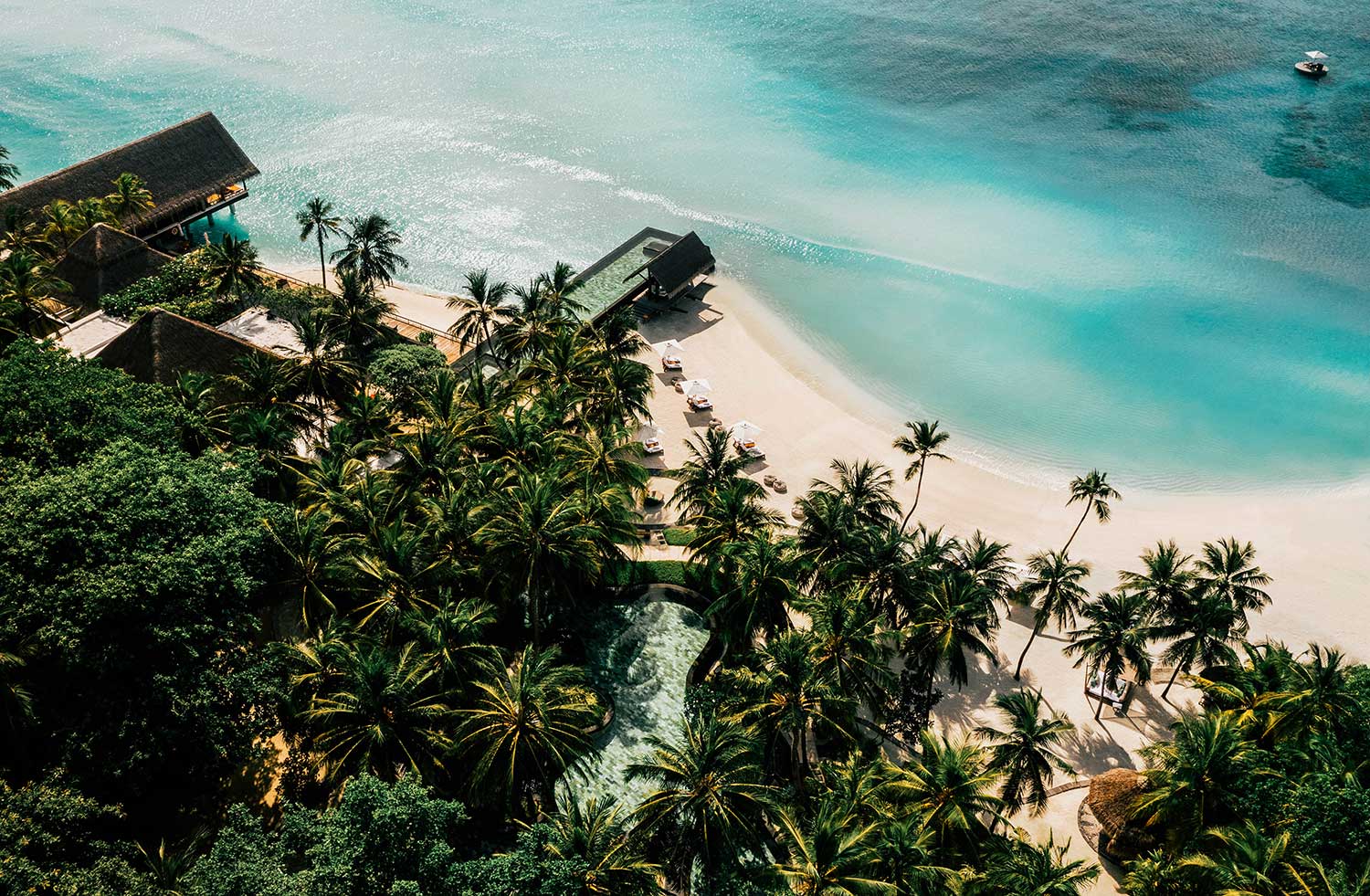 Who says that big can't be beautiful? Sprawling across a private island — one of the biggest in The Maldives — the One&Only doesn't lack for scale. And its grand ambition pays off, resulting in a resort that offers an all-encompassing experience that offers seclusion for those who want it, and a tantalizing array of choices for dining and activities. The resort is home to the Maldives' first PADI National Geographic dive center, sun spa, and climbing wall. For divers, one of the country's best shark sites is close at hand. Other experiences worth getting out of a poolside day bed for include a seaplane ride over the atolls or a sunset cruise in a traditional dhoni boat. Alternatively, you might want to luxuriate at one of the resort's three stunning pools, the pick of which is a dazzling infinity pool that cuts into the lagoon.
Joali Maldives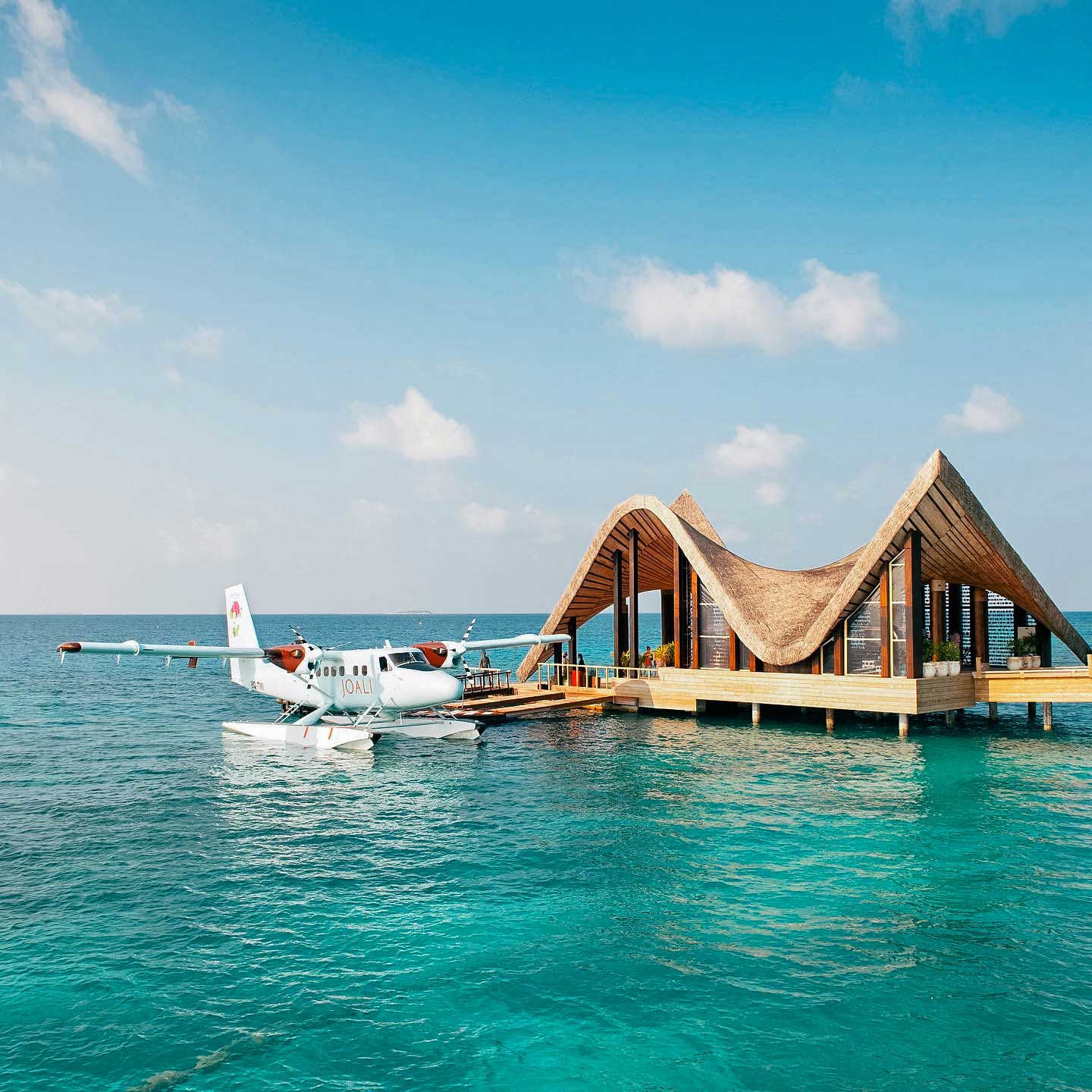 Reinventing the wheel can be tricky in a destination like The Maldives. The nation is one of the world's most picture-perfect destinations. But resorts across the country's similarly paradisiacal atolls face a struggle to outdo each other. Eschewing the temptation to overreach, Joali Maldives, one of the newer resorts in the country, has adopted a straightforward route to success that involves getting every detail — from staff training to design nuances — absolutely right. Indeed, there's plenty to shout about at this stellar property.  Turkish practice Autoban — the firm behind Baku's extraordinary airport — undertook the resort design and details in the overwater and beach villas are beautifully curated. Outdoor showers look like naval periscopes, while bathrooms are lined with swirly Verde Lapponia marble from Norway. Also remarkable is the resort spa which features a grey and white marble hammam and a floating yoga pavilion that frames the sunrise. Overwater treatment rooms have glass-fronted saunas, so you can sweat it all out and then leap into the ocean.
Jumeirah Maldives, Olhahali Island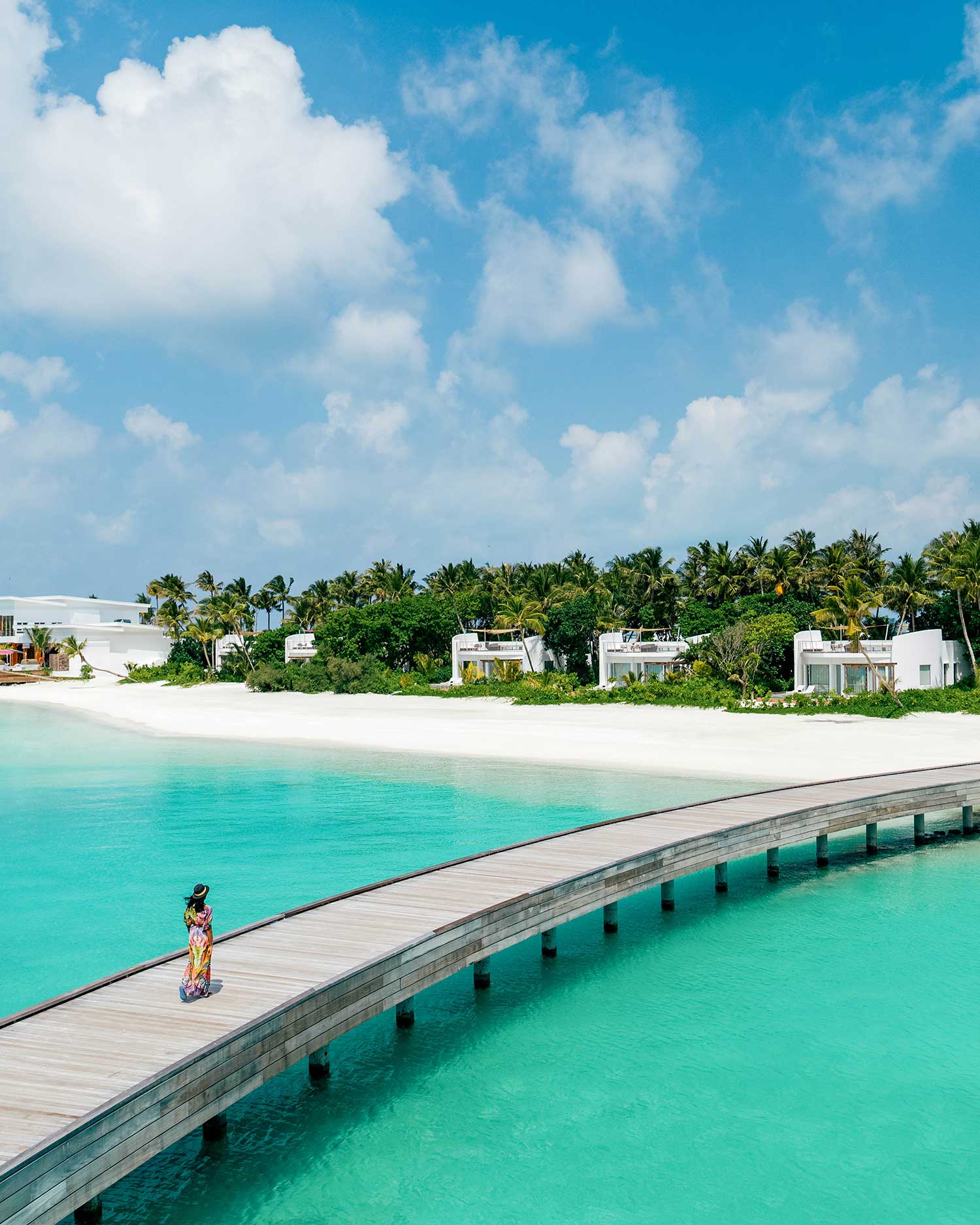 This latest addition to the Jumeirah family of resorts could hardly be described as an under-the-radar opening. It's impossible, after all, for a property that boasts 67 Mediterranean-chic beach and overwater villas, a judicious selection of fine dining outlets, and stand-out features such as glass-bottomed spa treatment rooms to evade attention. Even so, the unveiling of Jumeirah Maldives, Olhahali Island took place at the end of 2021 under cover of the pandemic, so it has perhaps not yet grabbed the prominence it warrants. And make no mistake: it's an absolute beauty of a property. There are myriad highlights to be savored here, from massages with a view of marine life to artisanal cones from the resort's in-house gelateria. Attention to detail is strong here. So much so that the resort has you covered whether you want to document special moments by utilizing the resort's in-house photographer or learn about sustainable cookery using local catches.
Anantara Veli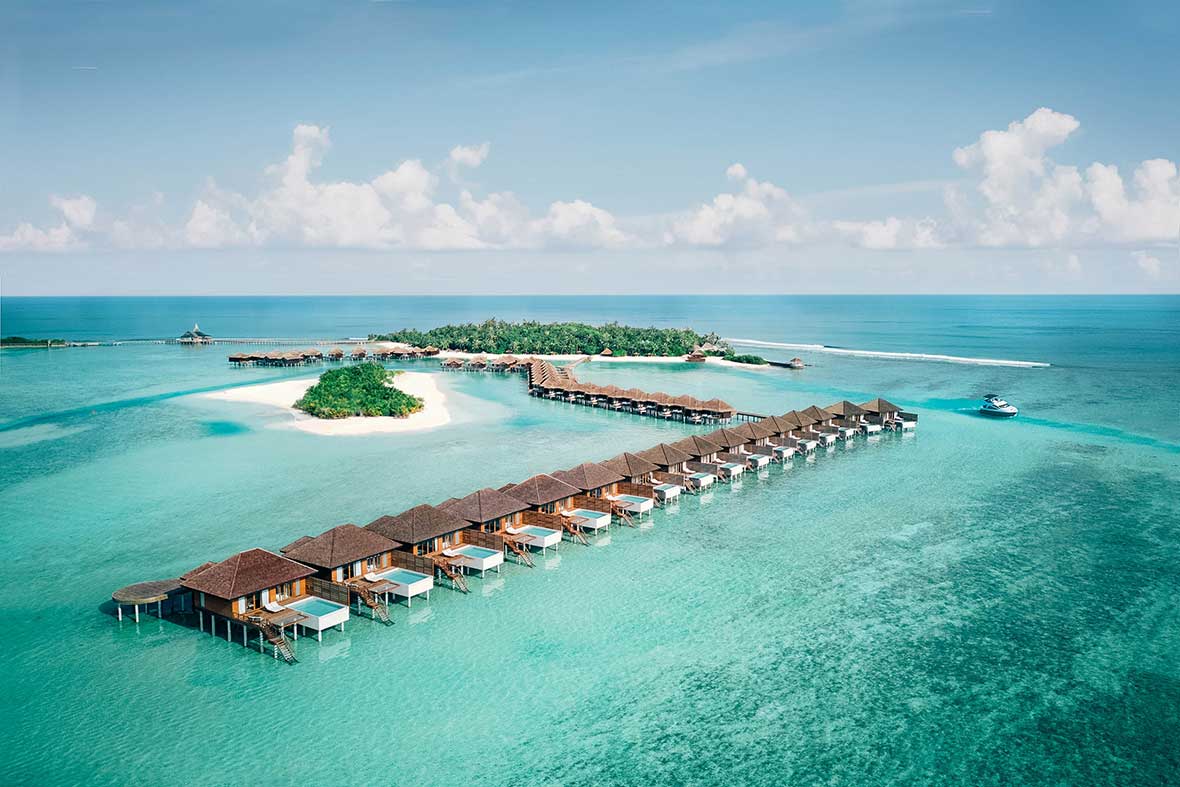 Convenience is a key selling point at Anantara Veli. While some of the best resorts in The Maldives are located on remote atolls, seaplane transfer times can eat into your time in paradise. That's not the case here with a short 35-minute speedboat ride shuttling guests between the resort and the international airport in Male. However, the property does not stint on castaway charm. Unlike some other resorts where atoll space is given over to accommodations, the bulk of the property's 67 villas branch off from two long wooden piers that extend out into the cerulean waters. The arrangement gives the main island an unspoiled, natural feel. It's a great place to stretch your legs with a walk or bike ride through the jungle. Other resort standouts, meanwhile, include a cinema under the stars experience on a private island and the peace and quiet that comes from the resort being one of the few adults-only properties in the country.