Example Itinerary
Indonesia's Cultural and Natural Highlights by Private Jet
Travellers seeking the ultimate in adventure and relaxation will have their every need met with this one-of-a-kind 10-day tour. Fly to remote islands in your own private jet and see a side of Indonesia that most visitors never get to experience. You'll start the unforgettable tour by uncovering Borobudur, a breathtaking Buddhist temple complex and a UNESCO World Heritage Site. Next, discover orangutans deep in the jungles at Camp Leakey and participate in traditional Indonesian rituals in the ancient village of Kete Kesu. After, you'll board an elegant private charter cruise ship and enjoy a four-day sailing tour of Komodo Island.
Why fly by private jet?
Enjoy a number of advantages by flying privately on your Indonesia bespoke tour. Commercial flights within the country are known for delays and cancellations. However with your personal jet, you'll save valuable time and won't have to worry about transfers or long waits. You'll also travel comfortably, and feel at home on your private jet, a roomier and safer way to travel than by commercial airline.
This itinerary is an example. It's designed to inspire you and provide you with thoughtfully curated ideas. You can choose to do this exact itinerary or completely personalize it. All trips are 100% bespoke.
Highlights
Ultra-Luxe Travel: Criss-cross this island nation by private jet and private schooner. Make the most of your time while traveling in comfort and style.
World's Largest Temple: The megalithic Borobudur stands in the heartlands of Java, once forgotten and since found and now celebrated.
Komodo National Park: Walk with dragons on land and swim with schools of fish in the water.
Day-by-Day
Day 1
Yogyakarta
Arrive in the historic city of Yogyakarta and drive a couple hours to your hotel, the luxurious Amanjiwo. Check in and enjoy the rest of your day at leisure. We recommend strolling to the local village market and observing craftsman practice their traditional handicraft skills. You may also choose to relax by the pool or engage in a fortune-telling session with a renowned palm reader. In the late afternoon, sip sunset martinis in Amanjiwo's rice fields overlooking the grand Borobudur and toast to the beginning of your adventure.
Day 2
Yogyakarta
Rise early this morning to see sunrise over Borobudur, a stunning Buddhist temple complex dating back to the ninth century. You will be accompanied by a resident expert scholar who will engage you with in-depth discourse about the complex's history and cultural significance. A famous UNESCO World Heritage Site, Borobudur will take your breath away with its elaborate décor, complex architectural design and beautiful volcanic backdrop. Return to your hotel for breakfast and to relax before venturing out in the afternoon for a hike through rice fields and tropical jungle to reach a sacred Hindu temple. After a long day, return to Amanjiwo to unwind with a pampering spa treatment. Try the famed Balinese massage, a deep-tissue holistic treatment that delivers wellbeing and deep relaxation.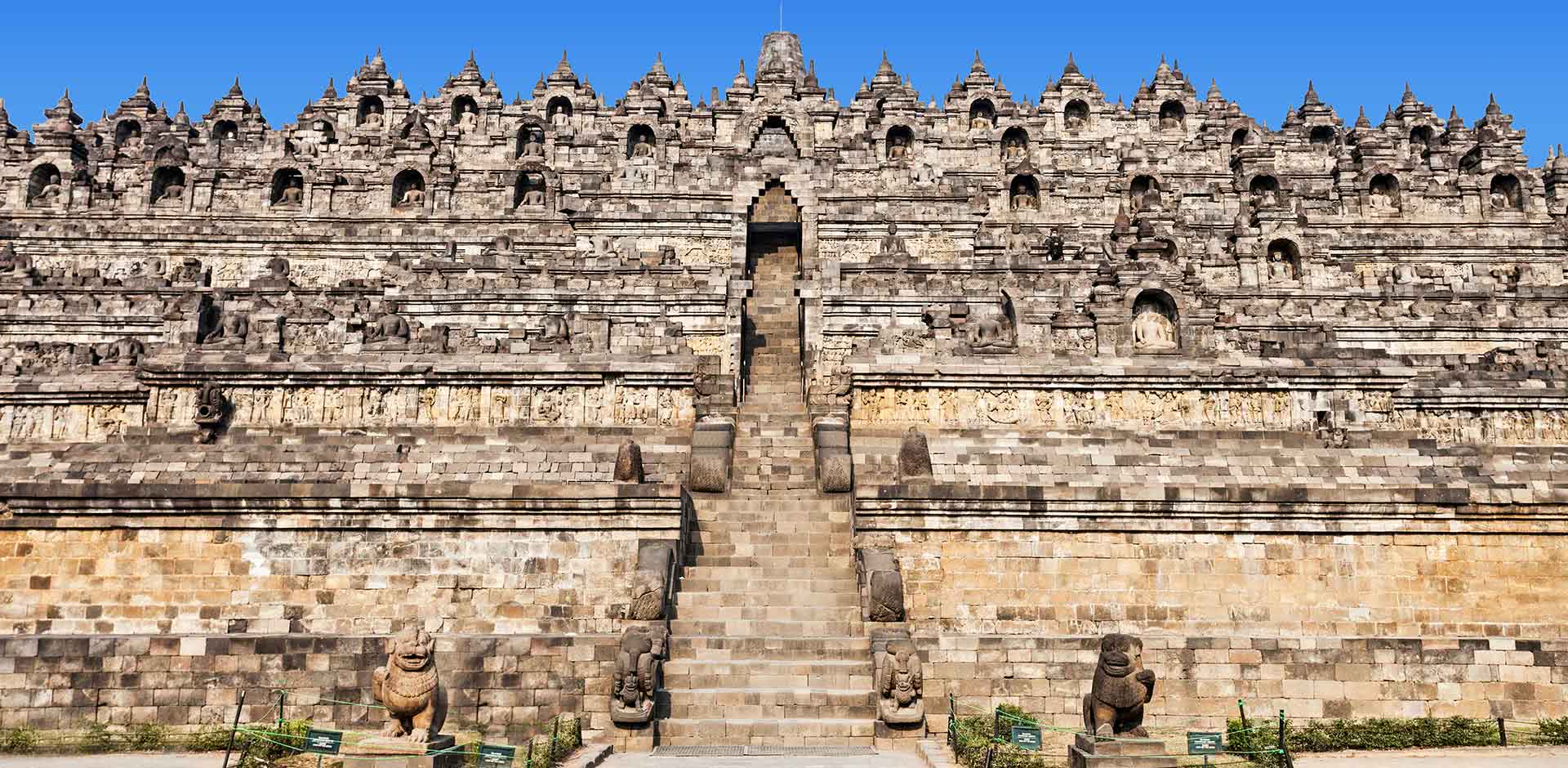 Day 3
Yogyakarta
Spend your last day on Java in Yogyakarta town. Journey to Prambanan, a series of breathtaking Hindu temples and a UNESCO World Heritage Site. The temples were built in the 10th-century and are still in incredible condition today. Here, you'll take a stroll through ancient pathways and see elaborate murals depicting Hindu divinities. Consider visiting the Sultan's elaborate palace and trek through the Main Court, an area home to glistening gold artefacts. In the afternoon, stroll one of Yogyakarta's numerous lively markets for local handicrafts, traditional clothing, fresh spices and mouthwatering fruits and vegetables. Enjoy a feast of Javanese traditional dishes at a local restaurant and watch the moving Ramayana ballet, a performace depicting a well-known ancient Indian epic poem, before heading back to your hotel for the evening.
Day 4
Makassar
In the morning, step onto your own private jet and take a scenic flight to the gorgeous island of Borneo. Arrive in Pangkalan Bun, a charming town that rests along the beautiful Arut River. From there, continue to Camp Leakey, a famous orangutan research and rehabilitation center where you'll take a guided tour of the camp and come face-to-face with the amazing orangutans. After your exciting encounter, return to the jet and fly onward to Makassar on Sulawesi Island for the evening.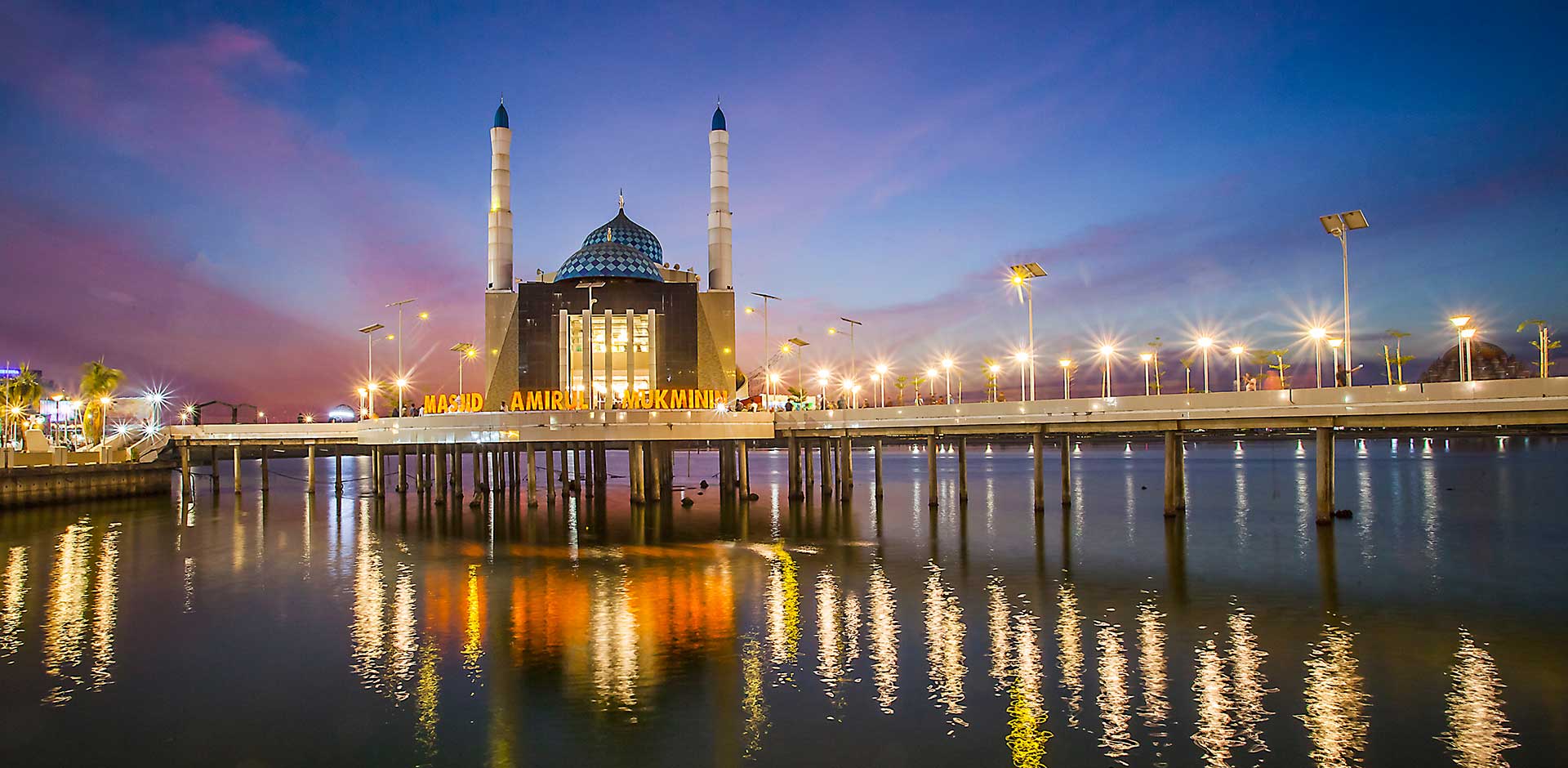 Day 5
Makassar
After breakfast, feel free to discover Makassar on your own. Consider spoiling yourself with a beach day and traveling to Losari Beach for spectacular snorkeling, crystal clear waters and white sandy beaches. For the adventurous traveller, we recommend heading to the untouched island of Pulau Samalona for an exciting afternoon of scuba diving. Here, you'll admire vibrant coral reefs and exotic schools of fish under the sea.
Day 6
Toraja
Begin the day by jetting onward to Tana Toraja, a highland region located north of Makassar covered in an endless array of misty mountains, bamboo groves, and rich green rich paddies. Make your way to Kete Kesu, a traditional village known for its fascination with death, and meet its tribal denizens. Witness an elaborate funeral ceremony followed by a tour of hanging graves and decorative burial sites. At Palawa village, take the opportunity to closely examine the unique traditional Palawa houses whose roofs curve upwards. Overnight at a local hotel.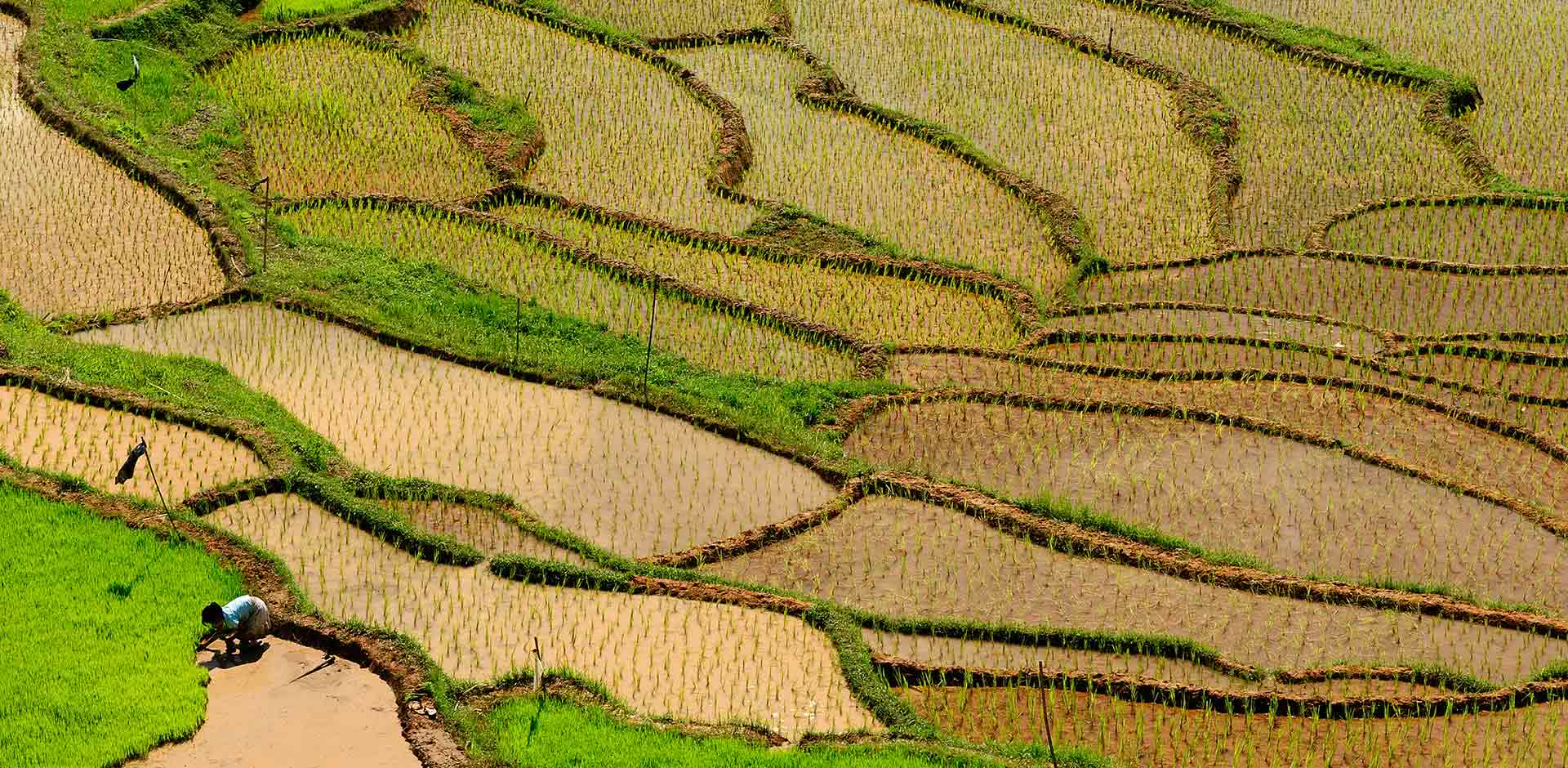 Day 7
Komodo National Park
Depart Tana Toraja in the morning and jet off to Labuan Bajo where you'll board a luxurious private schooner, your home for the next three days on the Flores Sea. Set sail for the gorgeous island of Kelor for a relaxing beach day. Once on shore, strap on a snorkel and discover beautiful coral reefs beneath the surface. After, head back to the schooner and enjoy dinner onboard.
Day 8
Komodo National Park
Wake up in Komodo in the early morning and step foot into the island's national park. Take a private guided tour of the reserve with a ranger and have the opportunity to see the frightening Komodo dragon in its natural habitat. Witness fascinating dens and nests, while learning more about the famous lizard. In the afternoon, consider hiking up to the stunning Rinca hills for a breathtaking view of endless green jungle and rolling hills. You may also be lucky enough to witness the island's other inhabitants, including wild horses, deer and buffalo. As the day ends, you may wish to enjoy a Balinese massage onboard.
Day 9
Komodo National Park
Continue sailing the Flores Sea in search of top dive and snorkel sites, many within Komodo Marine Park. Waters are plankton-rich, meaning aquatic life is plentiful and you may even have the rare chance to see the elusive whale sharks! Anchor off the shores of the stunning pink sands of Pink Beach and lounge on the shores, swim in the warm waters, or explore the rocky outcrops. In the late afternoon, return to your private schooner to enjoy sunset drinks as the sun sinks over the Komodo Island hills. Toast to your final night onboard and the end of your Indonesian adventure. Indulge in a final grilled fresh seafood feast beneath the stars.
Day 10
Departure
Lift anchor and enjoy brunch under the sun as the schooner sails back to Labuan Bajo. Disembark, head to the airport, check in for your flight home or to your next exciting travel destination.
TERMS AND CONDITIONS
Price is based on double or twin hotel room occupancy and includes accommodation, transfers, car/driver, English-speaking guide, activities and entrance fees, breakfasts and some casual lunches while touring. Flights and optional special activities will be quoted separately. Most personal expenses, including dinners, alcoholic beverages, spa treatments and gratuities can be paid on the spot while traveling. Prices may vary depending on season, choice of accommodation and other factors.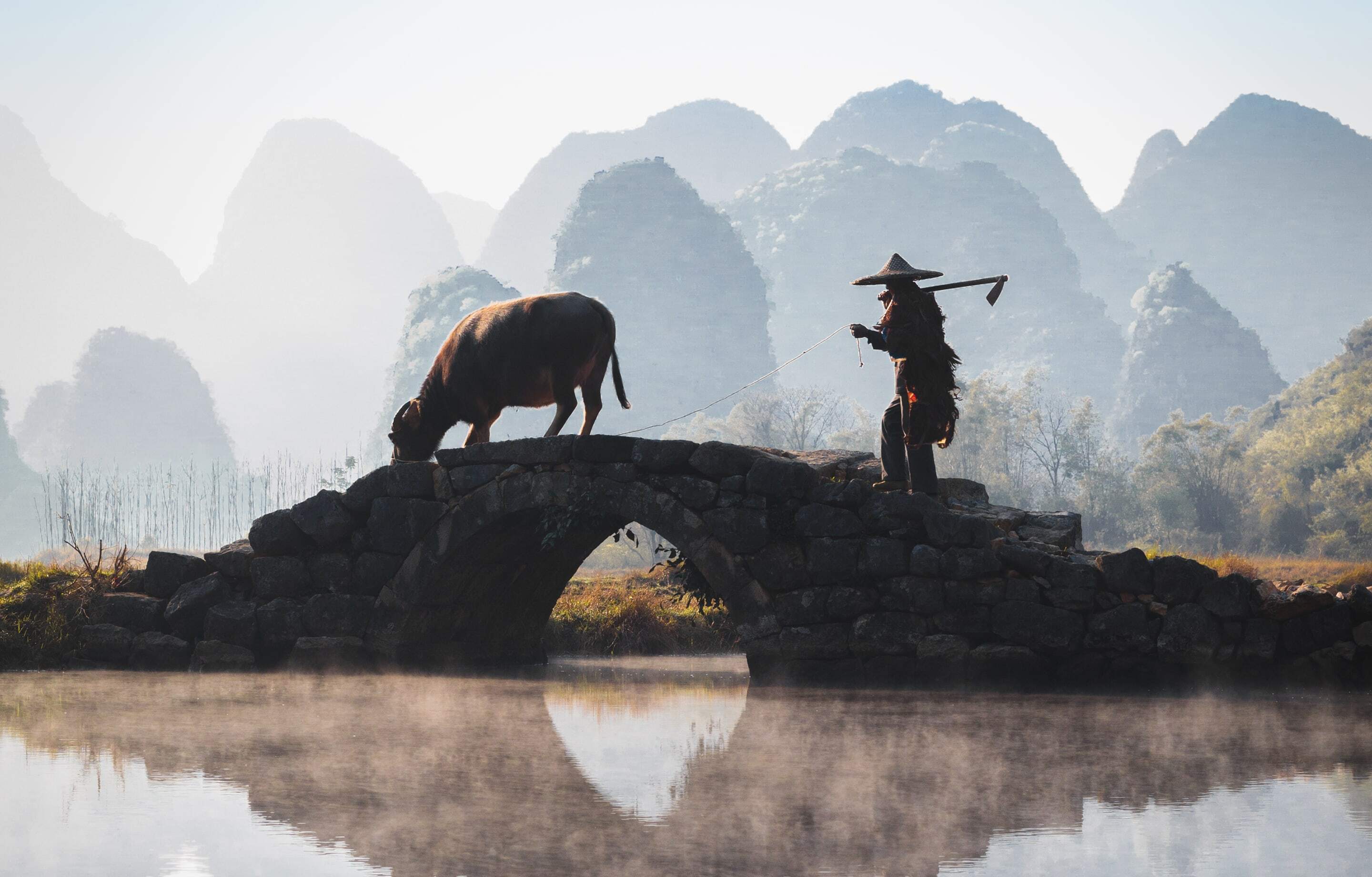 Why Remote Lands?
Exclusively Asia
With Remote Lands you'll travel with people who have made Asia the solitary focus of their own lifelong adventure. As our guest, you'll discover Asia on a journey that is completely, authentically your own, adapted from our own remarkable experiences and adventures over the years.
With Remote Lands you'll travel with people who have made Asia the solitary focus of their own lifelong adventure. As our guest, in the continent that our north American founders Catherine and Jay have adored and explored for decades, you'll discover Asia on a journey that is completely, authentically your own, adapted from our own remarkable experiences and adventures over the years.
Travelogues
An Asia-focused magazine brought to you by Remote Lands – a platform for adventure, luxury, and authenticity from experts and explorers around the continent.
What Others Say
Here is a small selection of the kind words our guests have said about us, as well as features by journalists and travel writers.
From the moment I happened upon the REMOTE LANDS website over a year ago, browsed the options, I knew that this would be well worth it. The entire staff is nothing less than professional with service that made us feel like royals.
This was truly the trip of a lifetime. Magical destinations, the most luxurious hotels in the world, and the most wonderful travel companions we could've wished for. We were treated like family everywhere we went and we have 14 new best friends.
We have used some of the top rated travel specialists all over the world and, without question, Catherine Heald and Remote Lands are at the very top of the list!