Example Itinerary
Archaeological Excursion Through Madhya Pradesh
Duration

13 days / 12 nights
Price Per Person
Destinations
Over the course of Madhya Pradesh's rich history, it has it has been home to Hindu kings, Muslim sultanates, and Buddhist believers alike. All of these groups have left cultural marvels behind that still dot the lush landscapes of this central Indian state, and this 13-day trip gives you an excellent opportunity to explore them all. Discover towering sandstone forts, ornate Hindu temples, and ancient Buddhist stupas with pictorials that narrate the religion's teaching through painstakingly crafted stonework. You will even get a chance to observe early cave drawings made tens of thousands of years ago by early humans. Madhya Pradesh is known as the "Heart of India" and promises not only insight into the cultural heritage of India, but also into that of humanity itself.
This itinerary is an example. It's designed to inspire you and provide you with thoughtfully curated ideas. You can choose to do this exact itinerary or completely personalize it. All trips are 100% bespoke.
Highlights
Ancient Relics: Examine ancient, elaborately carved stone gateways surrounding the Great Stupa in Sanchi.
Enduring Traditions: Experience the Hindu aarti ceremony at a riverbank and witness the resilient community that still resides at Omkareshwar despite historical persecution.
Marble Rocks Gorge: Take a scenic boat ride on the river for a close-up look at the Marble Rocks of Jabalpur, where the river has carved through the soft marble to produce a gorge of nearly 5 miles in length.
Day-by-Day
Day 1
New Delhi
Upon arriving at the Indira Gandhi International Airport, a guide will be waiting to greet you for the private transfer to your hotel. You have the rest of the day to relax and unwind from your flight, but if you want to get out and stretch your legs, there is plenty to see. We recommend checking out the nearby Rajpath ceremonial boulevard. It features many important Indian landmarks such as the India Gate and Rashtrapati Bhavan, a memorial in honor of Indian soldiers fallen in the First World War and the residence of India's president, respectively.
Day 2
New Delhi
Today you have a full day of sightseeing ahead of you that starts with a tour around Old Delhi. You'll see Agrasen ki Baoli, a 197-foot-long, 49-foot-wide step well attributed to the legendary king Agrasen that roughly dates back to the 14th Century, Humayun's Tomb, the beautiful first garden-tomb complex on the Indian subcontinent that dates back to 1547 CE, and Gandhi Smriti, the shrine in commemoration of Gandhi himself. This afternoon you'll make your way to Chandni Chowk, one of the oldest and busiest markets of Old Delhi. While here, take the opportunity to taste authentic jalebi from the 'Old Famous Jalebi Wala,' an institution which has been around since 1884. The nearby 17th Century Jama Masjid mosque is within the immediate vicinity.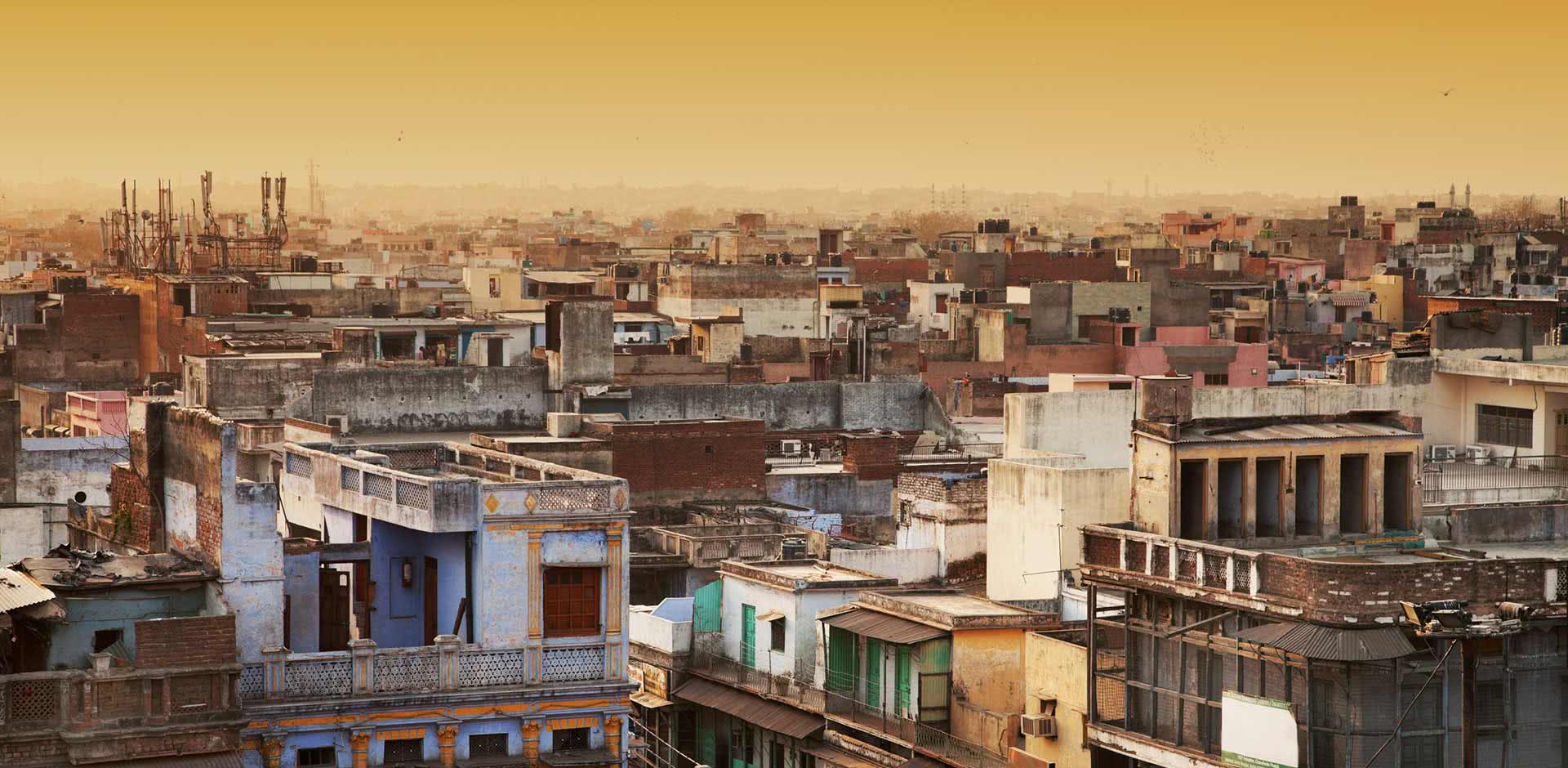 Day 3
Jabalpur
After a morning flight to Jabalpur, you'll check into your hotel and then set out for a sightseeing tour of the city. Explore heritage-rich colonial architecture left over from the days of British rule and meander through scenic Old Jabalpur. Come evening, you will head to Gwari Ghat, just outside the city, to experience a traditional Aarti ceremony. Sanskrit for "remover of darkness," this ancient Hindu ritual of offering takes place along the scenic Narmada River.
Day 4
Jabalpur
Take a day trip to Bhedaghat, which is about 50 minutes outside of Jabalpur. This land is famous for its Marble Rocks, where the river has carved through the soft marble to produce a gorge of nearly 5 miles in length. The first stop here is the famed Chaunsath Yogini temple. One of only four major extant temples that contain carvings of the 64 yogini, this beautiful temple dates back to the 10th Century CE. Following the temple visit, take a boat ride directly through the stunning Marble Rocks Gorge. Afterward, you will be transferred back to the city for a chance to explore the Rani Durgavati Museum. This museum is dedicated to the memory of the Queen Durgavati and houses an expansive collection of sculptures, inscriptions, and other prehistoric relics.
Day 5
Bhopal
This morning you'll be transferred to Sanchi by road, a trip that takes about five hours. Sanchi is home to the Sanchi Stupa, one of the oldest stone structures in India that date back to the 3rd Century BCE. It was originally commissioned by the emperor Ashoka and built on a hill atop relics of the Buddha. In the 1st Century BCE, four elaborately carved stone gateways were added, which pictorially express the story of the Buddha's journey and central themes of the Buddhist religion. After spending some time exploring the Great Stupa, you will then complete your journey to Bhopal, which takes an additional hour. After arriving, you will check in to your hotel and have an opportunity to relax.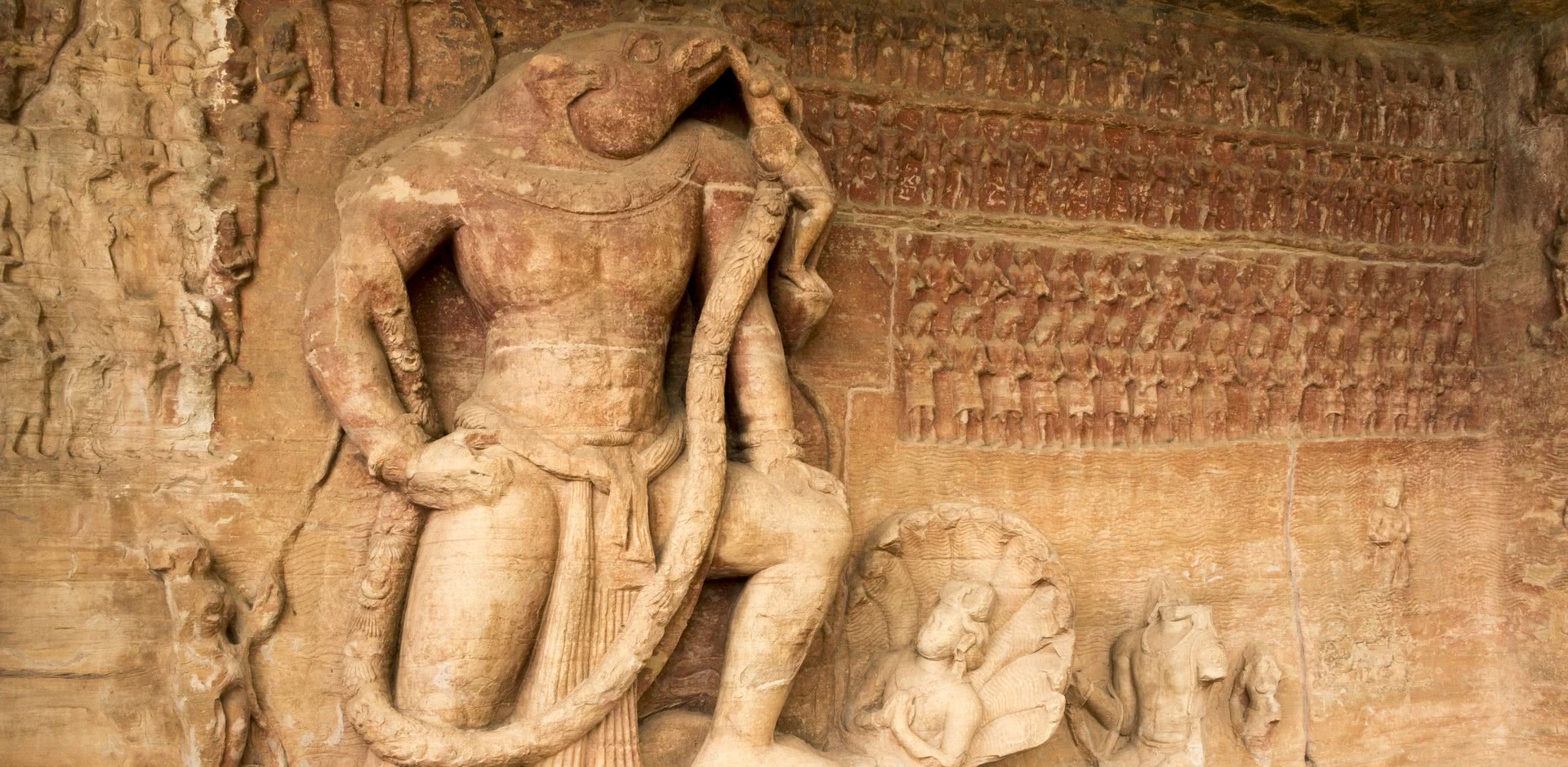 Day 6
Bhopal
After breakfast, take a short ride to visit the Bhimbetka rock shelters. This UNESCO world heritage site contains some of the earliest evidence of human life on the Indian subcontinent. There are shelters with evidence indicating they were inhabited by Homo Erectus more than 100,000 years ago and prehistoric cave paintings depicting animals, dance rituals, and hunting excursions that are estimated to have been produced 30,000 years ago. You will also visit the nearby religious town of Bhojpur to see its famous, incomplete temple to Shiva, Bhojesvar Temple. The structure features intricate stone carvings, a massive lingam, and – on account of its abandonment before construction was completed – blueprints that were engraved in nearby stones shed a light on 11th Century Indian building techniques. For the afternoon, you will return to Bhopal and take a heritage tour through Old Bhopal City, meandering your way through its narrow lanes past hand-embroidered goods and on to the old market that is filled with all manner of curious finds.
Day 7
Maheshwar
Drive onward to Maheshwar by road. It's a 5.5-hour drive, but the scenery along the way is beautiful and the Ahilya Fort hotel awaits your arrival. Maheshwar is a beautiful city known for its unique, colorful saris and its fabric tradition. Maheshwar also bears the distinction of having been an imperial capital; its many temples and examples of regal architecture and design attest to this. Located along the banks of the sacred Narmada River, the Ahilya Fort is a renovated 18th Century fort-turned-hotel and former royal palace featuring traditional hammered metal decor and ornate wood-carved arches. Upon arrival you can freshen up, dine al fresco, and look out across beautiful vistas of Madhya Pradesh.
Day 8
Maheshwar
Omkareshwar is a Hindu temple dedicated to the God Shiva, one of 12 revered "Jyotirlinga" shrines of Shiva, and is about an hour and a half away from the Ahilya Fort by road. This morning you will set out to visit this ancient pilgrimage site. Omkareshwar is also located along the holy Narmada River, and it has been around for more than a millennium. Although fiercely persecuted during certain periods of history, a great many of the original, ancient relics remain here, and even to this day the temple persists as a living community. Upon entering the temple, vendors circulate distributing Bilwa patras, flowers, and sweets for people who wish to worship Shiva. Even aside from the religious and archaeological appeal, the architecture and scenery alone are worth the trip. Before nightfall, you will have returned to the comfort of your hotel in Maheshwar.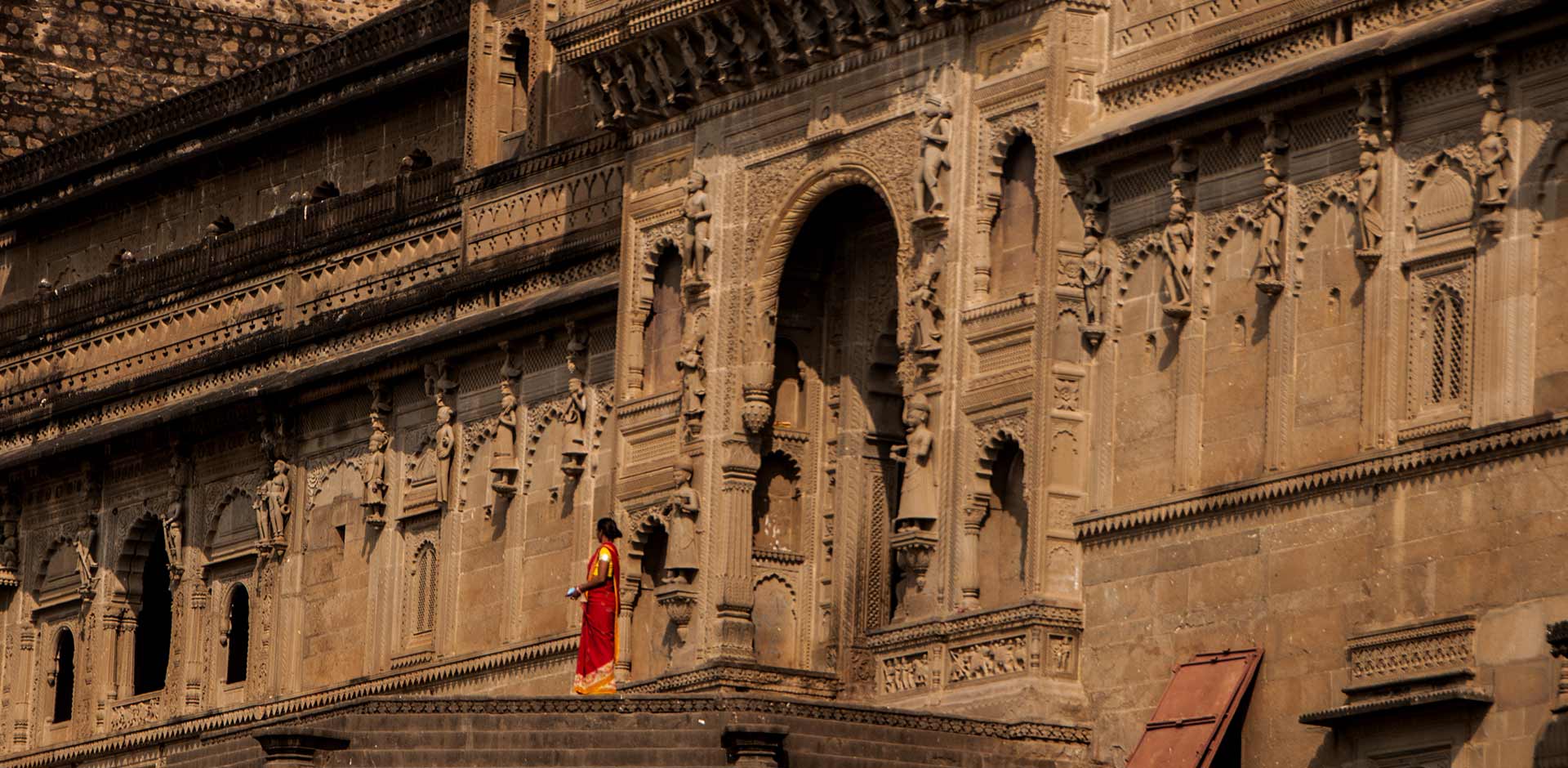 Day 9
Maheshwar
You'll take another day trip to Mandu today. It's a two-hour drive both ways and is home to a number of beautiful sites. You'll stroll through the tentative UNESCO heritage sites that include such landmarks as the rock-cut caves from the 11th Century, the early Indo-Islamic architecture at Dilawar Khan's Mosque, and the massive 15th Century meeting hall Hindola Mahal. In total, there are 61 protected monuments in the town, along with a host of other archaeological remnants, including the ruins of the Rajput kingdom and scenic African baobab trees that have found their way into the heart of India likely as a result of human devices. A picnic meal will then cap this day of sightseeing before you head back to your hotel.
Day 10
Dhar
After a morning drive to Dhar that lasts an hour and a half, you will check into your hotel before setting out to tour the Dhar Fort. This historic sandstone fortress is situated atop a small hill and dominates the landscape of the town. It is thought to have been built by Muhammad bin Tughluq (1325-1351), the Sultan of Delhi, and within its walls is a pillared porch that dates to the Mughal period and a deep rock-cut cistern that likely dates back to long before the currently standing fort. The fort also houses a museum containing medieval temple artifacts. The surrounding fields and dairy farm within the vicinity are also worth exploring.
Day 11
Kathiwara
Today set out for Kathiwara, a remote sanctuary where you can unwind at the end of your journey. En route, make a stop at the Bagh to visit its scenic caves. These caves are actually manmade and are an outstanding example of Indian rock-cut architecture. Dating back to the 5th Century CE, five of these caves now remain while four have since collapsed. Within the caves are masterful mural paintings filled with Buddhist motifs. Continue to Kathiwara, where you'll check into the hotel, a plush mansion full of old world charm, and have some time to freshen up and unwind.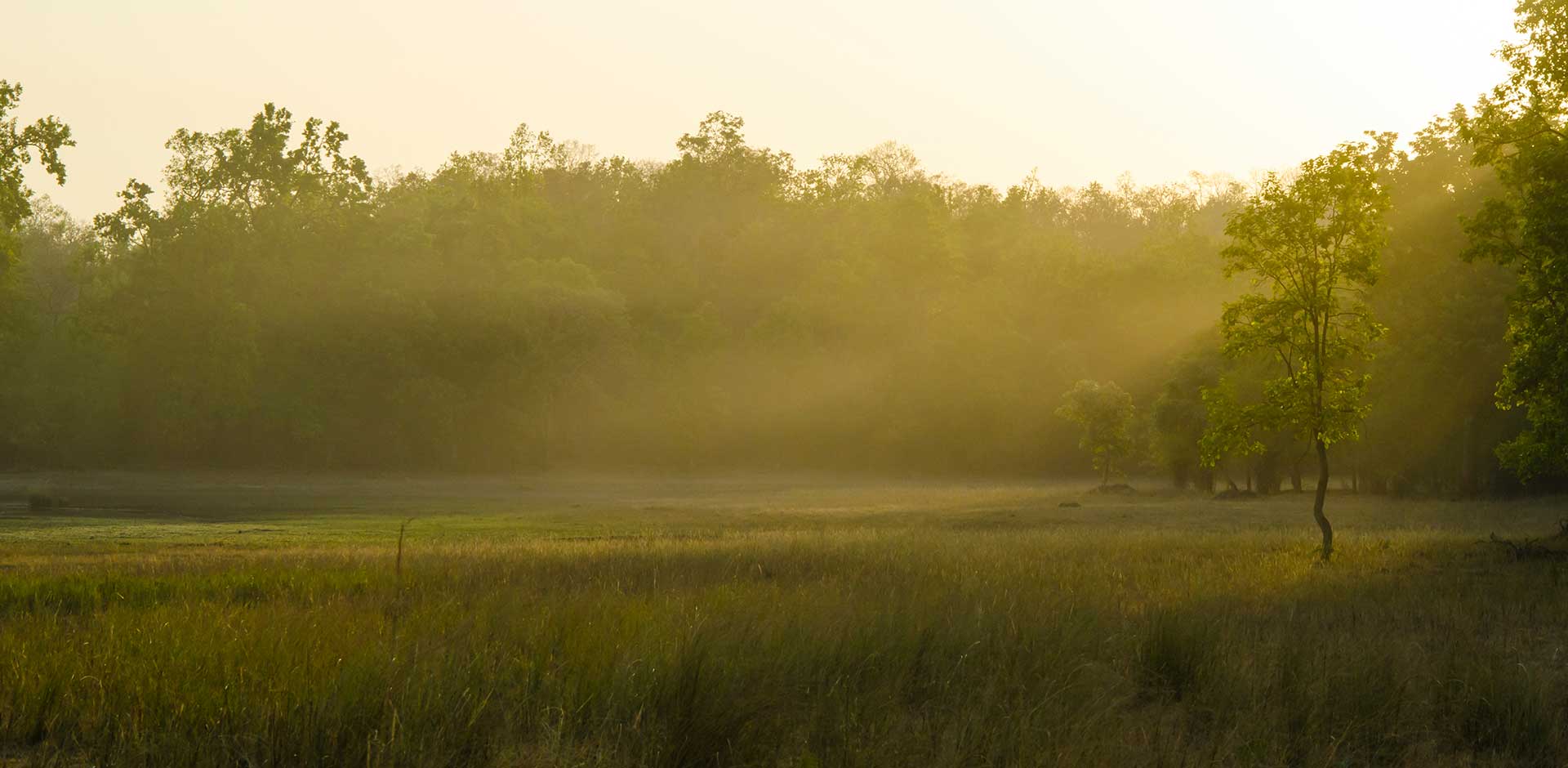 Day 12
Kathiwara
Spend the day exploring the vast grounds around the hotel. Take a guided tour through the tribal settlements of Muljhipura and Juna Kathiwada. Along the way you will have the opportunity to peek into local homes that have walls adorned with ritualistic Pithora paintings. Next, you will have some time to visit a hand block printing facility where you will get to practice this art yourself. This is followed by a trip to a local potter's studio. After admiring the master's animal figurines, you'll have the opportunity to sit at the potter's wheel and make some works of your own, should you desire. Set out for a guided trek through the dense Kathiwada forest, which works its way to the Jholia Waterfall and finally the Ratanmaal plateau, which features stunning views and is a sanctuary for sloth bears and leopards.
Day 13
Departure
Today depart for Vadodara airport (2.5 hours), where you will fly to Mumbai and connect to your homeward-bound flight.
TERMS AND CONDITIONS
Price is based on double or twin hotel room occupancy and includes accommodation with daily breakfast, transfers, car/driver, English-speaking guide, activities and entrance fees. Flights and optional special activities will be quoted separately. Most personal expenses, including lunches, dinners, alcoholic beverages, spa treatments and gratuities can be paid on the spot while traveling. Prices may vary depending on season, choice of accommodation and other factors.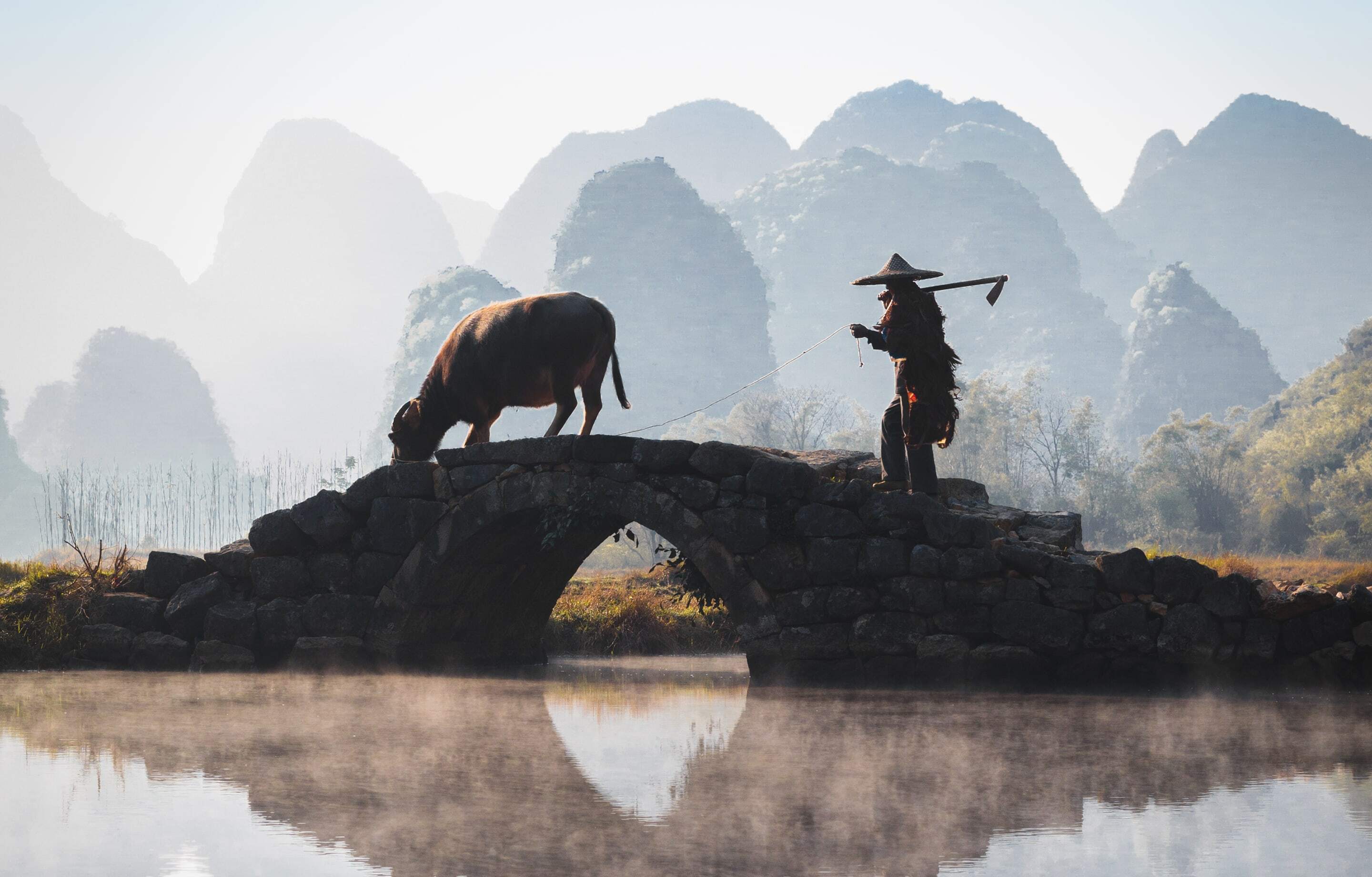 Why Remote Lands?
Exclusively Asia
With Remote Lands you'll travel with people who have made Asia the solitary focus of their own lifelong adventure. As our guest, you'll discover Asia on a journey that is completely, authentically your own, adapted from our own remarkable experiences and adventures over the years.
With Remote Lands you'll travel with people who have made Asia the solitary focus of their own lifelong adventure. As our guest, in the continent that our north American founders Catherine and Jay have adored and explored for decades, you'll discover Asia on a journey that is completely, authentically your own, adapted from our own remarkable experiences and adventures over the years.
Travelogues
An Asia-focused magazine brought to you by Remote Lands – a platform for adventure, luxury, and authenticity from experts and explorers around the continent.
What Others Say
Here is a small selection of the kind words our guests have said about us, as well as features by journalists and travel writers.
From the moment I happened upon the REMOTE LANDS website over a year ago, browsed the options, I knew that this would be well worth it. The entire staff is nothing less than professional with service that made us feel like royals.
This was truly the trip of a lifetime. Magical destinations, the most luxurious hotels in the world, and the most wonderful travel companions we could've wished for. We were treated like family everywhere we went and we have 14 new best friends.
We have used some of the top rated travel specialists all over the world and, without question, Catherine Heald and Remote Lands are at the very top of the list!