WRITTEN BY
Editor, Travelogues
PUBLISHED ON
August 31, 2017
LOCATION
Philippines
From the charming streets of Puerto Princesa to the tourist hub of El Nido and out into untold isolated islands heading east, Palawan is a Southeast Asian treasure. Referring to the westernmost islands in the Philippines, Palawan has some of the nation's finest snorkeling, most diverse wildlife, and some of the most luxurious resorts.
A mesh of mangroves, mountains, and jungle, the main island of Palawan is bursting with opportunities and activities, but the islands around these parts are many – and the resorts know that they're some of the best beaches in the region.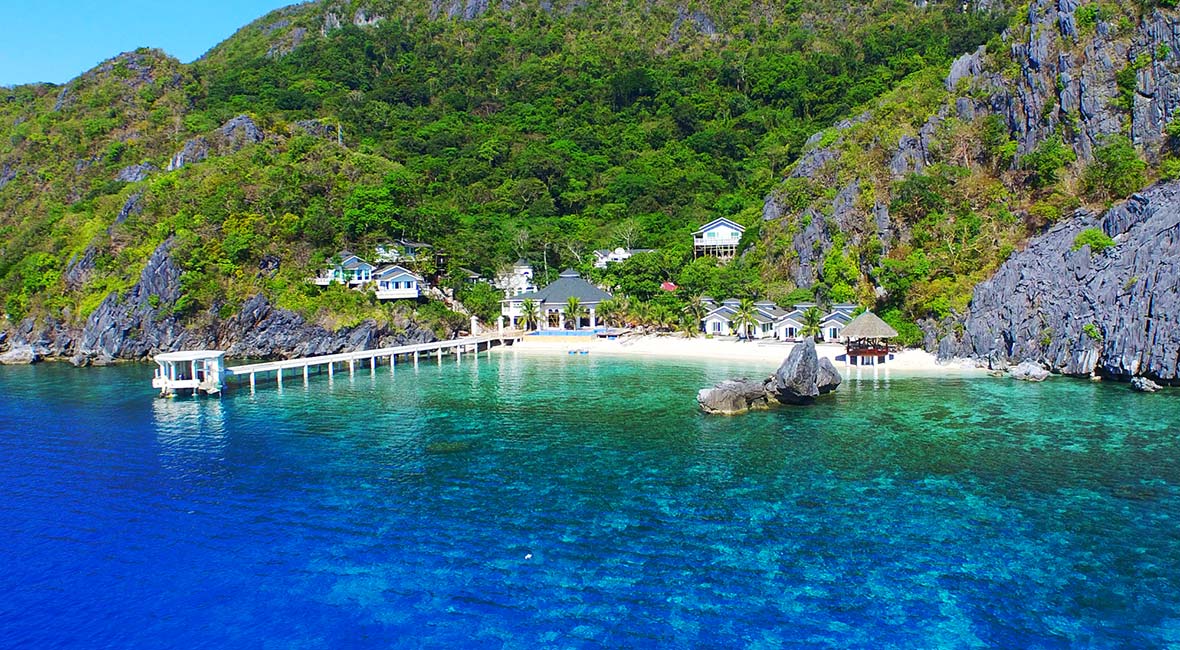 MATINLOC RESORT:

Surrounded by rocky islands and lush foliage, Matinloc Resort puts rugged coastal charm into its luxury experience. Accommodations vary from private villas and specialty suites to premium guestrooms with ocean views, and a beautifully designed infinity pool that overlooks the private beach and blue waters of the Palio Sea. The resort offers a variety of marine sports from scuba diving to fishing, as well as exclusive boat trips to explore the surrounding islands and lagoons. Of note are the resort's celebrated spa facilities and remarkable beachside fine dining.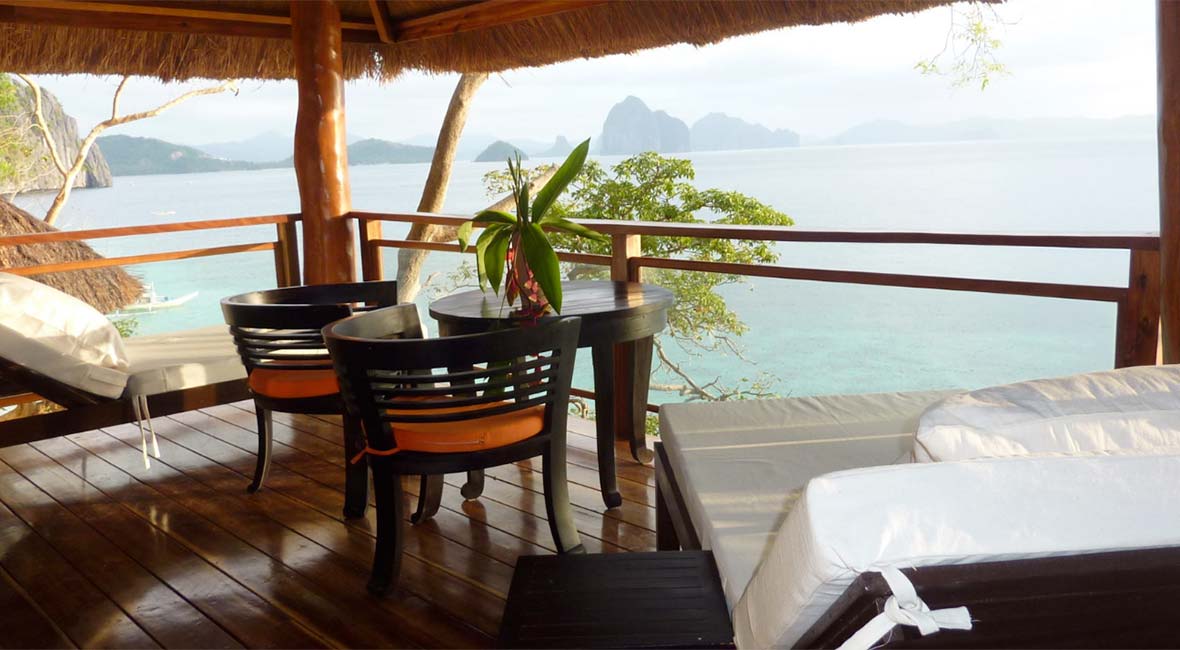 VELLAGO RESORT:

This boutique resort, with just four rooms that can only be reached by boat from Corong Corong, make for an isolated holiday retreat. Vellago boasts an incredibly luxurious honeymoon cottage overlooking Bacuit Bay and deluxe beachfront rooms perfect for sunset views. A picturesque resort for a couples getaway, the resort offers intimate options such as romantic candlelit dining on a secluded beach and island hopping excursions by private speedboat. Other activities include sailing, kayaking and snorkeling in the crystal clear waters.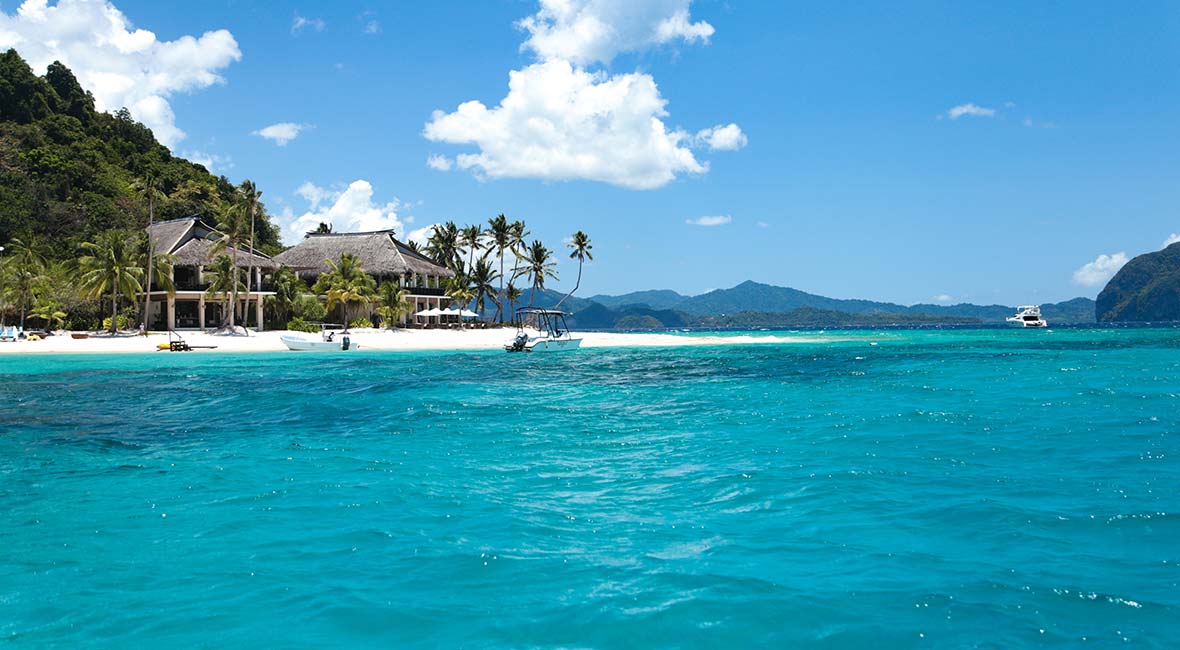 AMANPULO:

The award-winning resort Amanpulo is located on the island of Pamalican, only accessible via private plane, landing on the hotel's own airstrip: the ultimate exclusive luxury retreat. The island's perimeter (which can be circumnavigated by foot) is covered in pristine white sand and fringed with tropical foliage. The design is focused on natural resources, such as coconut shell tables, marble bathtubs, and rattan headboards. Guests can enjoy a number of aquatic activities such as sailing, windsurfing and scuba diving and, for land-lovers, the resort even has its own telescope to enjoy uninterrupted views of the night sky. There's a reason Aman fans are adamant about their resorts, and Amanpulo is one of the best examples of why.
PRINCESA GARDEN ISLAND RESORT & SPA:

One of the more modest entries and committed to minimizing their carbon footprint, the Princesa Garden Island Resort & Spa is the resort experience that respects the environment and won't break your piggy bank. Princesa is based in southern Palawan's Puerto Princesa and make use of local materials. They use natural sea salt to purify the swimming pools and employ solar panels to provide hot water. Princesa boasts a healthy variety of activities - from seaside volleyball and a 9-hole mini golf course to non-motorized water sports - and also provides a free boat transfer to the nearby sandbar. The on-site spa offers traditional Filipino "Hilot" treatments to soothe the body and mind.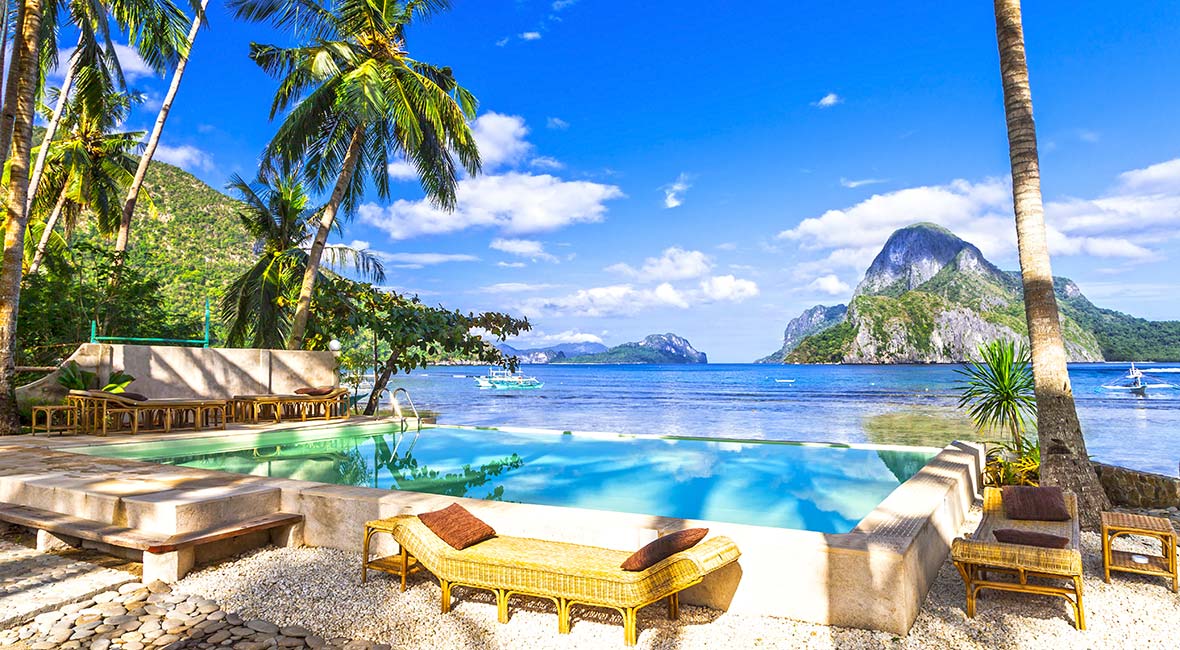 EL NIDO RESORTS:

The El Nido Resort family is a group of four eco-friendly hotels tucked into the El Nido and Taytay region of the Philippines. Indeed, each probably deserves their own entry. Apulit Island is the eco-adventure hotspot of the El Nido resorts. Located in Taytay Bay, the resort has a variety of exciting experiences, from rock climbing on the surrounding limestone cliffs to diving among shipwrecks. Pangulasian Island (referred to as "The Island Of Sun" for its unparalleled views of sunrise and sunset) provides signature luxury in their private villas on the beach and in the canopy. Lagen Island is surrounded by four-hectares of lush forest, complete with its own lagoon, and Miniloc offers rustic design and swims with a one-and-a-half-meter jackfish.
1 / 4