Example Itinerary
Caramoan Peninsula Explorer: From Manila and Luzon to Donsol and Siargao
Exhilarating adventures and island-living await you on this 15-day Caramoan Peninsula Explorer holiday. Swim alongside the stunning whale shark, visit a sanctuary of non-stinging jellyfish, hike a volcanic crater and more when you visit the natural chain. Not frequented by many travelers, the beach is unspoilt and serene. After having exciting excursions, spend the final days of your holiday gazing at the sea and lounging on the sand. Begin in the non-stop action capital of Manila and travel onwards to the picturesque smaller islands of Legazpi, Donsol and Siargao.
This itinerary is an example. It's designed to inspire you and provide you with thoughtfully curated ideas. You can choose to do this exact itinerary or completely personalize it. All trips are 100% bespoke.
Highlights
• Most Active Volcano in the Philippines: Mount Mayon is a busy volcano indeed. The stratovolcano rises from the earth in a perfect cone, making it a favorite for both photographers and adventure travelers taking ATVs around the Cagsawa Ruins.
• Chopper to Caramoan: Before hopping from island to island to explore the famed Caramoan Peninsula's underwater wildlife, take a private helicopter from Lipa to Caramoan's tranquil hillside.
• Nay Palad Hideaway: Experience the beaches, mangroves, and surfing of Mindanao's Siargao from the ultra-luxe beach rooms of the all-inclusive Nay Palad Hideaway.
Day-by-Day
Day 1
Manila
Arrive in the bustling capital of the Philippines, Manila, for the perfect introduction to the multi-island country and Latin-Asian fusion culture. Check into your luxurious hotel before you are taken on an exciting tour of the old walled Spanish city within Manila. From Fort Santiago, the Manila Cathedral, Casa Manila, San Agustin Church and more - the city is just waiting to be explored. Sit back and relax on a historic calesa ride to the inner area of Intramuros (the walled city). Tonight, experience delicious Filipino cuisine at a local restaurant.
Day 2
Lipa
After breakfast, drive to the quaint, historic estate - Villa Escudero. Tour the old-style coconut plantation aboard a carabao-drawn cart as you are sung local songs by a native band. Enjoy a sumptuous lunch beneath a man-made dam alongside a rushing river. Drive to the Farm at San Benito, where you will spend the night.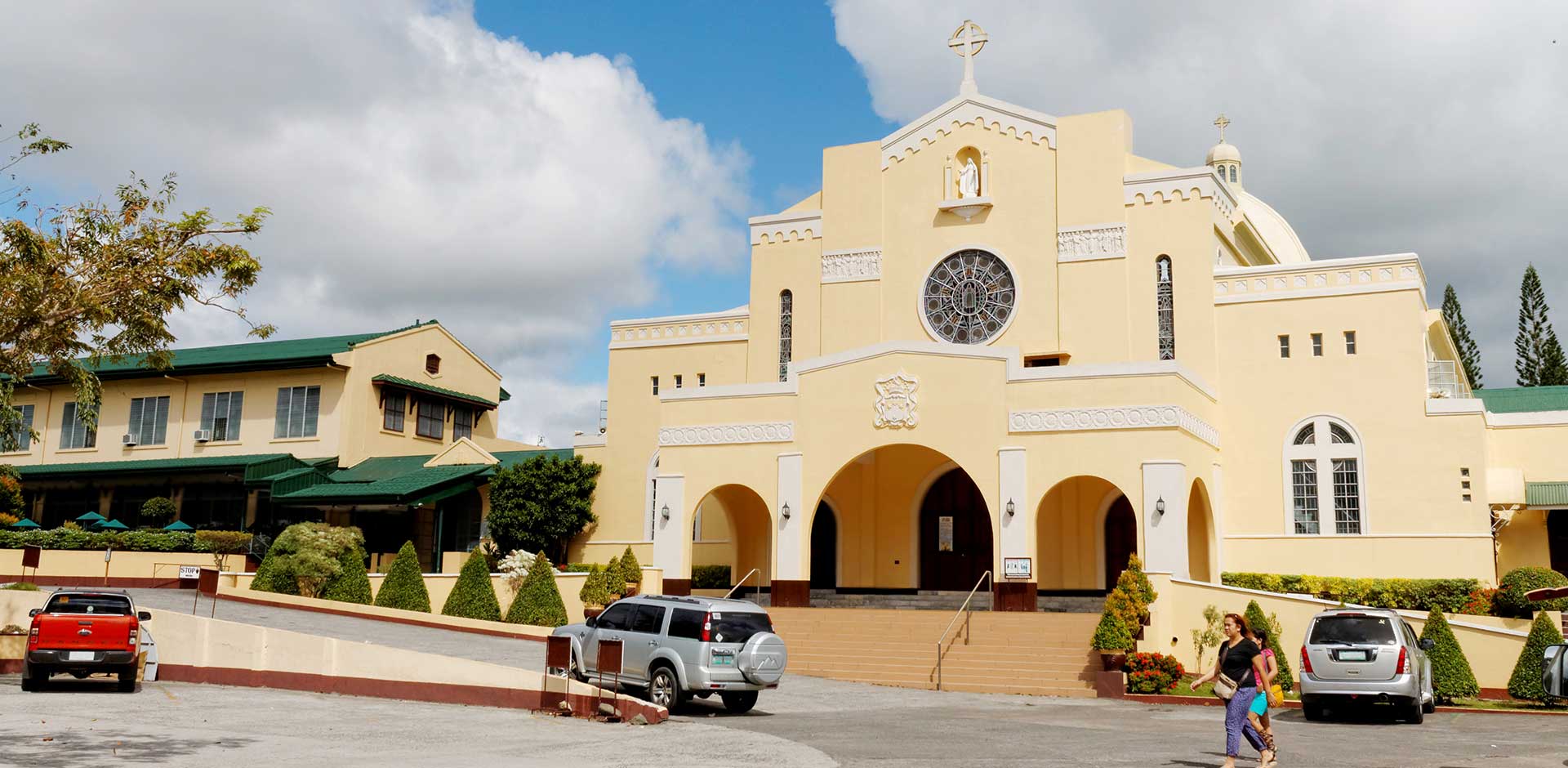 Day 3
Lipa
An indulgent full day of pampering is in store. Let the experts work their magic with local oils, herbs and treatments. Enjoy both a healthy lunch and dinner at the resort to ensure your entire body, inside and out, is pampered to the fullest today.
Day 4
Caramoan Peninsula
After breakfast, step aboard your private helicopter to reach the extravagant Tugawe Resort in the Caramoan Peninsula. After a fresh lunch at the resort, you will be taken on an island-hopping tour by way of the local bancas. Enjoy a delicious dinner and overnight at the resort.
Day 5
Caramoan Peninsula
Today, your adventure begins! Caramoan is one of the most beautiful and also one of the less-visited areas in the Philippines. Drive to the port town of Sabang to take a local ferry boat to the main port of the Caramoan Peninsula, Guijalo. Take a local jeepney ride to reach your resort once you reach Guijalo.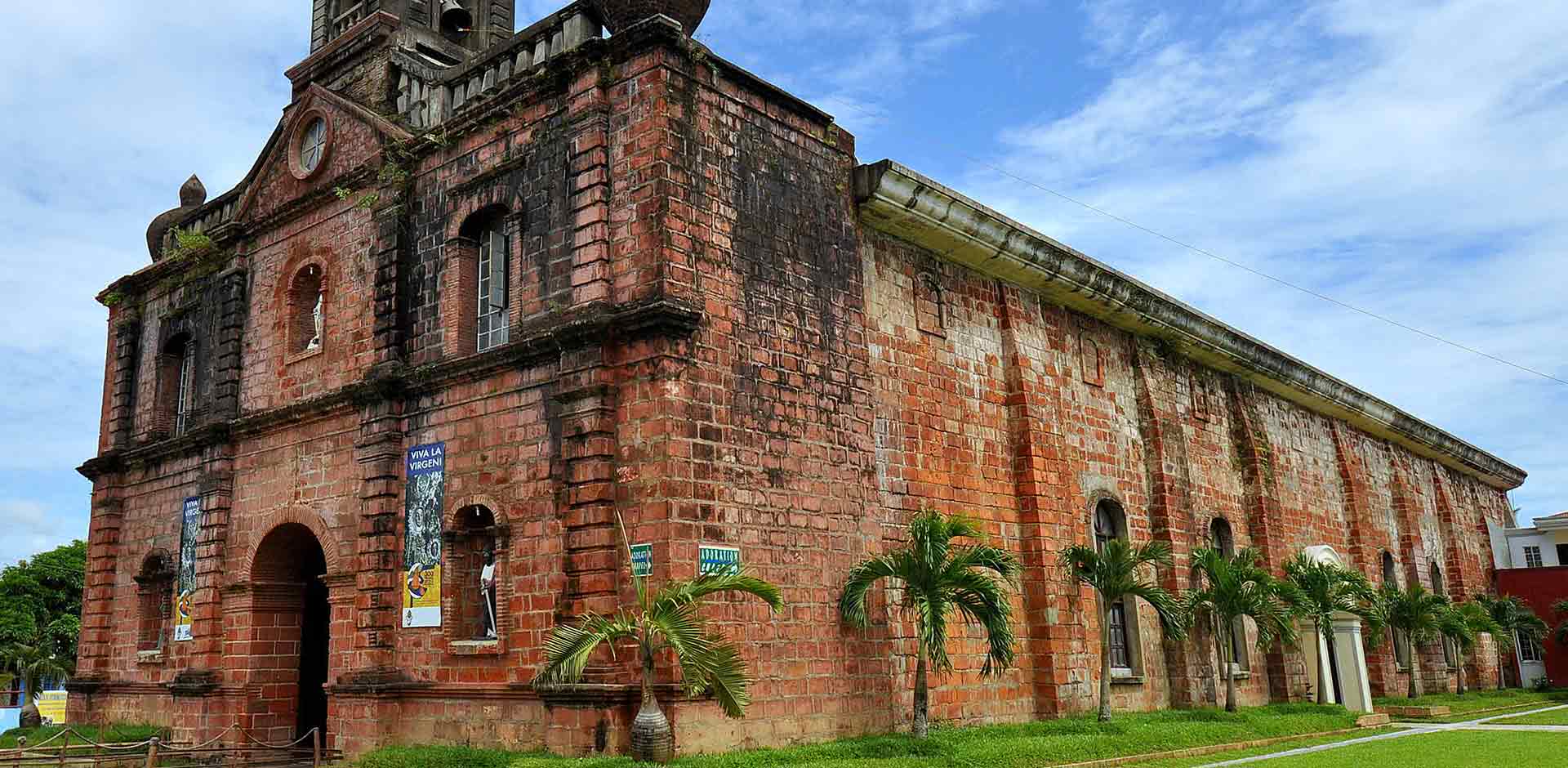 Day 6
Caramoan Peninsula
Visit the most important sites in this stunning, remote part of Luzon. The first stop of the day is one of the oldest churches in the Philippines, Caramoan Catholic Church. Next, visit the Mt Caglago Shrine of Our Lady of Peace. After lunch head to the National Park to explore the beautiful limestone caves. Return to the resort to relax and snorkel on the beach.
Day 7
Caramoan Peninsula
After breakfast, a local banca will escort you on a full-day island hopping through the chains' most select, incredible islands. Sabitan Laiya, Nagiahos Island, Matukad Island, Lahos and Lahuy Island are true gems, where the sand appears to be drenched in gold. On Tayak island, take a short walk to the mystical Tayak Lake. Late in the afternoon, return to your resort.
Day 8
Caramoan Peninsula
River kayaking, caving and island-hopping make for an active morning. Return to the resort after lunch, where you can choose how to spend the rest of your day. Relax or go rock climbing, trekking or rappelling on the limestone cliffs.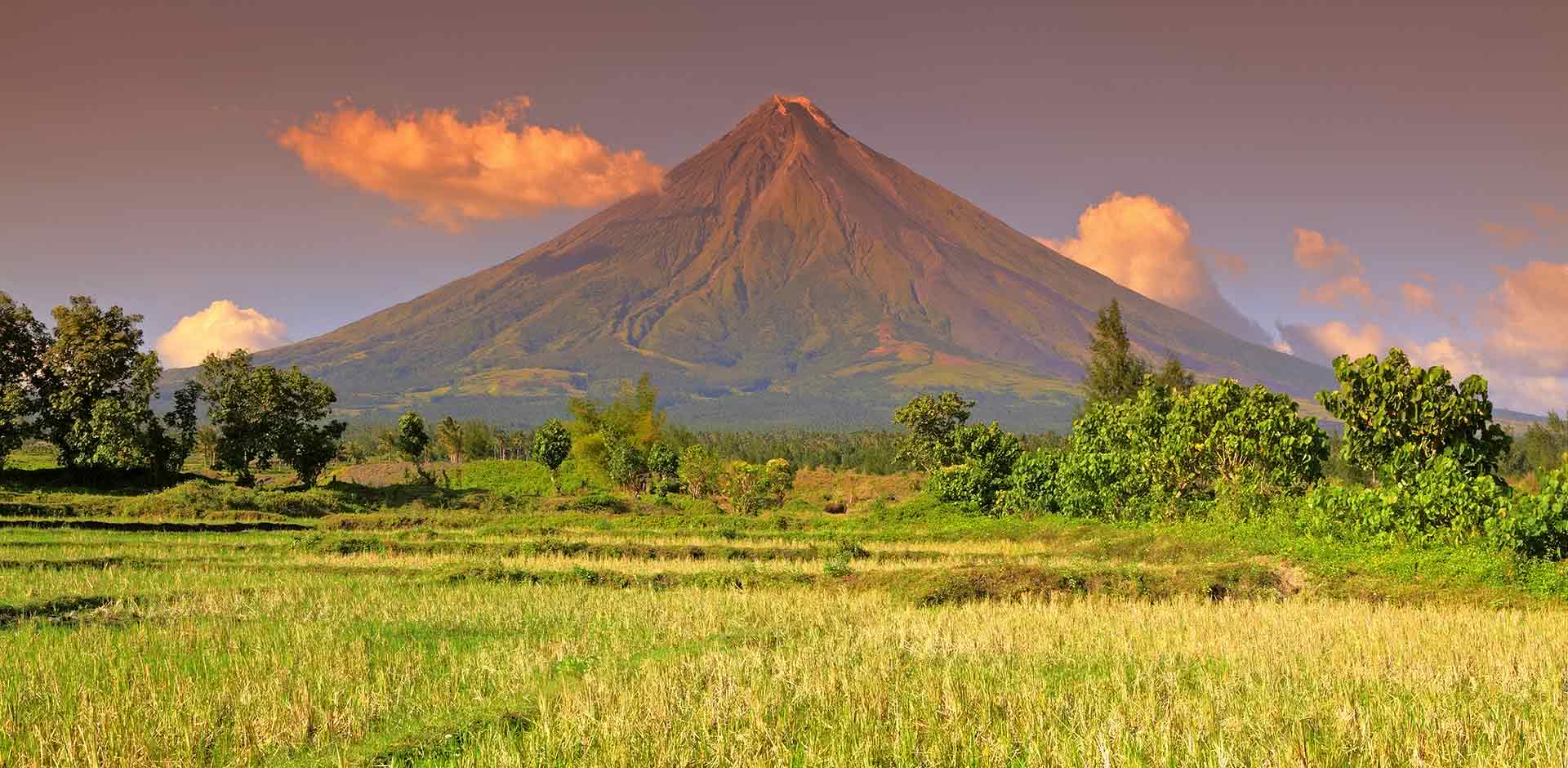 Day 9
Legazpi City
Your helicopter picks you up after breakfast to take you to the Legazpi Airport. En-route, enjoy an unrivaled view of Mt. Mayon's peak and crater. After arriving in the airport, take an exhilarating ATV ride through the volcanic lava terrain that crosses small streams and rocky areas. Halfway through your ride, pause to climb a lava wall and catch a spectacular view of Mt. Mayon. Enjoy a cooking demo on how to cook some of the local popular dishes before trying the delicacies yourself. Transfer to your resort, stopping at the Cagsawa Ruins along the way.
Day 10
Legazpi City
Drive to the charming little fishing town of Donsol. The town is surprisingly the home of whale sharks, the largest fish in the world. Step aboard a boat with a marine biology officer who will spot the whale sharks for you. Dive in the water with snorkeling gear to swim alongside the huge, blue-grey and silver-spotted creatures. Return to your resort this evening.
Day 11
Siargao
After breakfast at your resort, you are transferred to the airport to catch your chartered plane. The plane will take you to the tropical island of Siargao. Transfer to your resort to spend your day at leisure.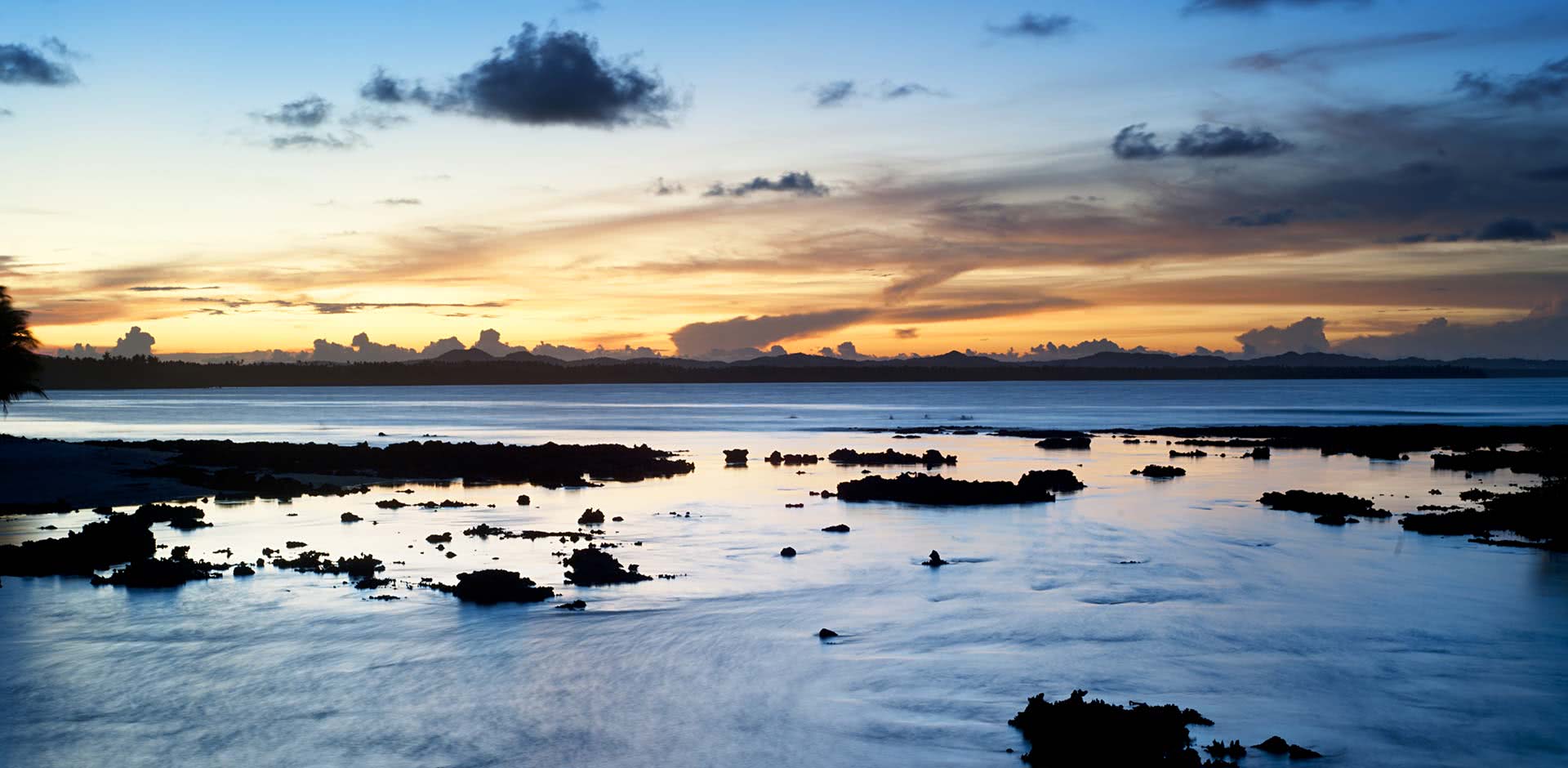 Day 12
Siargao
Post-breakfast, you can choose how to spend your first full-day on the colorful island. It may be the perfect day to relax after the past few active days. If you desire a relaxed exploration, the tear-shaped island is home to the largest mangrove forests in the region.
Day 13
Siargao
It's another full day to enjoy at your leisure. Amazing adventure options include island-hopping and snorkeling. The Bucas Grande Island is home to several waterways, limestone cliffs, caves and non-stinging jellyfish at a jellyfish sanctuary.
Day 14
Siargao
Soak in the sun, snorkel in the active corals and enjoy your tropical paradise. Take long, lavish meals at the all-inclusive resort. If you've had enough relaxation, take one of the exciting island-hopping tours in the area. You may choose to enjoy your final night on Siargao with a romantic beachfront dinner.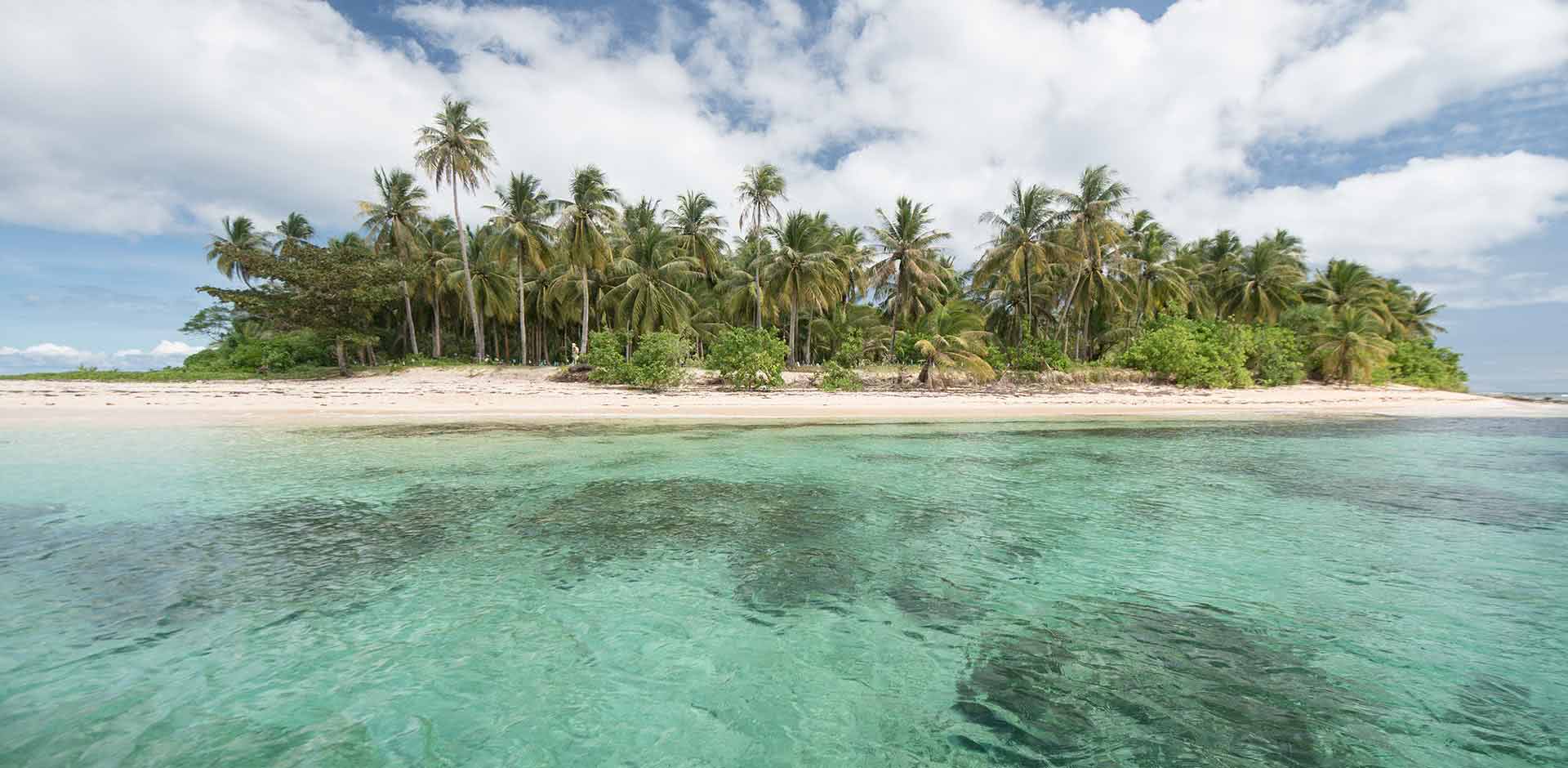 Day 15
Departure
After your exciting adventures, exploring Filipino culture and relaxing aside turquoise waters, your holiday is coming to a close. Enjoy one last breakfast at your resort and check out. Transfer to the airport, where you will fly to Cebu to connect with your international flight back home.
TERMS AND CONDITIONS
Price is based on double or twin hotel room occupancy and includes accommodation, transfers, car/driver, English-speaking guide, activities and entrance fees, breakfasts and some casual lunches while touring. Flights and optional special activities will be quoted separately. Most personal expenses, including dinners, alcoholic beverages, spa treatments and gratuities can be paid on the spot while traveling. Prices may vary depending on season, choice of accommodation and other factors.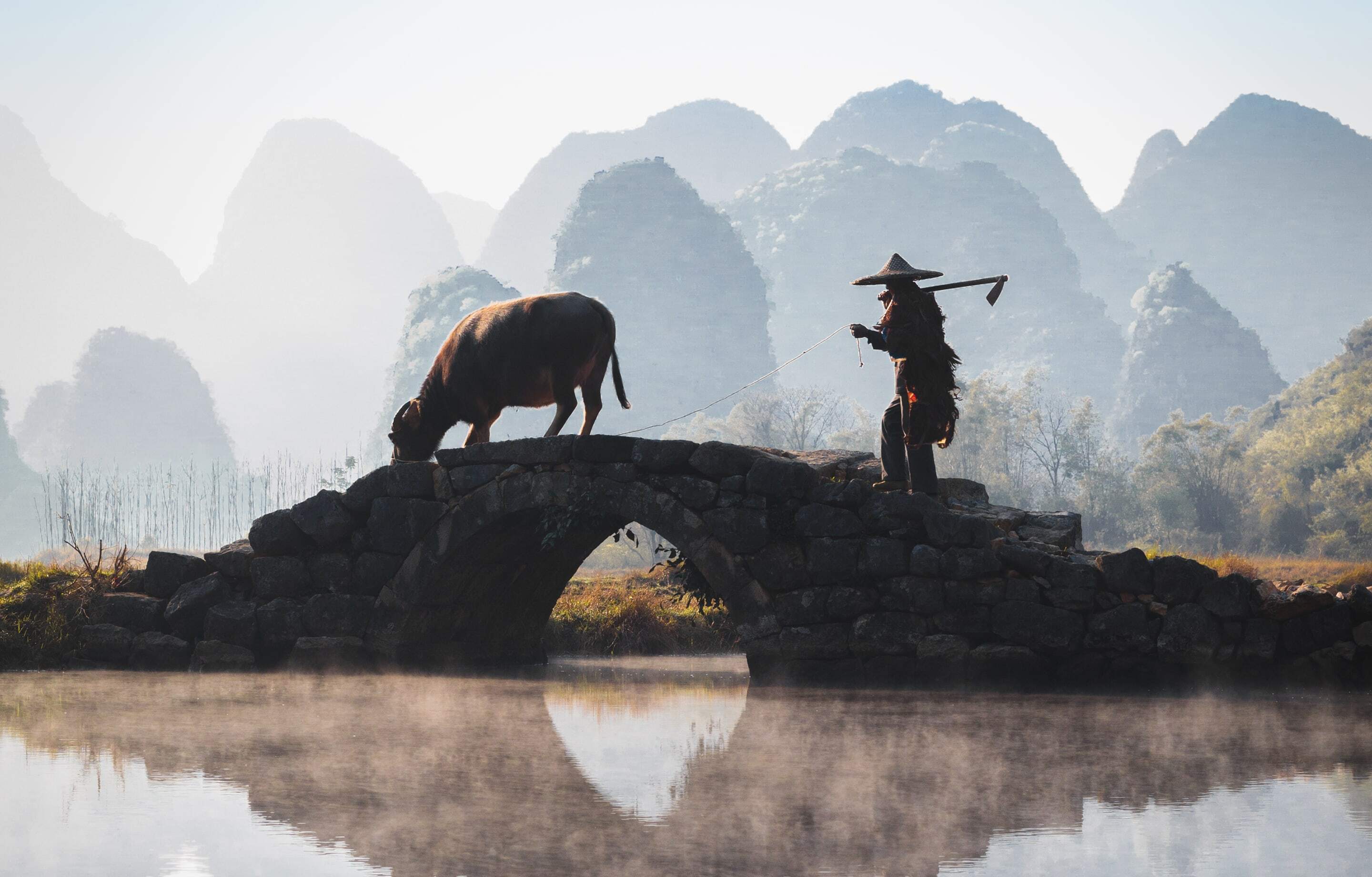 Why Remote Lands?
Exclusively Asia
With Remote Lands you'll travel with people who have made Asia the solitary focus of their own lifelong adventure. As our guest, you'll discover Asia on a journey that is completely, authentically your own, adapted from our own remarkable experiences and adventures over the years.
With Remote Lands you'll travel with people who have made Asia the solitary focus of their own lifelong adventure. As our guest, in the continent that our north American founders Catherine and Jay have adored and explored for decades, you'll discover Asia on a journey that is completely, authentically your own, adapted from our own remarkable experiences and adventures over the years.
Travelogues
An Asia-focused magazine brought to you by Remote Lands – a platform for adventure, luxury, and authenticity from experts and explorers around the continent.
What Others Say
Here is a small selection of the kind words our guests have said about us, as well as features by journalists and travel writers.
From the moment I happened upon the REMOTE LANDS website over a year ago, browsed the options, I knew that this would be well worth it. The entire staff is nothing less than professional with service that made us feel like royals.
This was truly the trip of a lifetime. Magical destinations, the most luxurious hotels in the world, and the most wonderful travel companions we could've wished for. We were treated like family everywhere we went and we have 14 new best friends.
We have used some of the top rated travel specialists all over the world and, without question, Catherine Heald and Remote Lands are at the very top of the list!