Example Itinerary
Adventure and Relaxation in Batanes and El Nido
Sand, sea, sun and adventure are ready to be enjoyed on this 13-day luxurious adventure. Begin by trekking volcanoes and exploring the Philippines stunning natural geological formations, cultural sites and historical buildings. Then, continue to El Nido, a small island picturesque for seaside relaxing, before returning back to the busy real world. Make sure to try the area's fantastic cuisine, including the famous edible nest soup in El Nido! This is the perfect tour of the Philippines' tropical chain with the ideal balance of adventure and relaxation.
This itinerary is an example. It's designed to inspire you and provide you with thoughtfully curated ideas. You can choose to do this exact itinerary or completely personalize it. All trips are 100% bespoke.
Highlights
See a volcano within a volcano as well as a lake within a lake at the geological wonder of Taal
Spend days lounging seaside in El Nido - an island named for its' edible nests.
Learn to "shoot the rapids" from expert boatmen in Pagsanjan
Explore the House of Dakay, a beautiful 18th-century building and now a UNESCO Heritage Site in Batan
Day-by-Day
Day 1
Manila
Fly into the lively capital of Manila. Upon arrival, you will be met by your friendly guide and transferred to Tagaytay. Enjoy the scenic drive, as you pass bright green rice plantations and colorful fruit plantations. Once you reach Taal Ridge, pause and catch a breathtaking view of the looming Taal Volcano. The volcano is inside another volcano and also contains a lake within a lake. Spend the night in Tagaytay.
Day 2
Taal Volcano
Get an early start on the day as you are transferred to the Taal lakeside and step aboard the local outrigger boat - a "banca." Your banca takes you to the crater island. Hike for an hour to reach the crater. Next, return to town, where you will have lunch at a local restaurant before visiting the sustainable Taal Heritage Town for a full tour.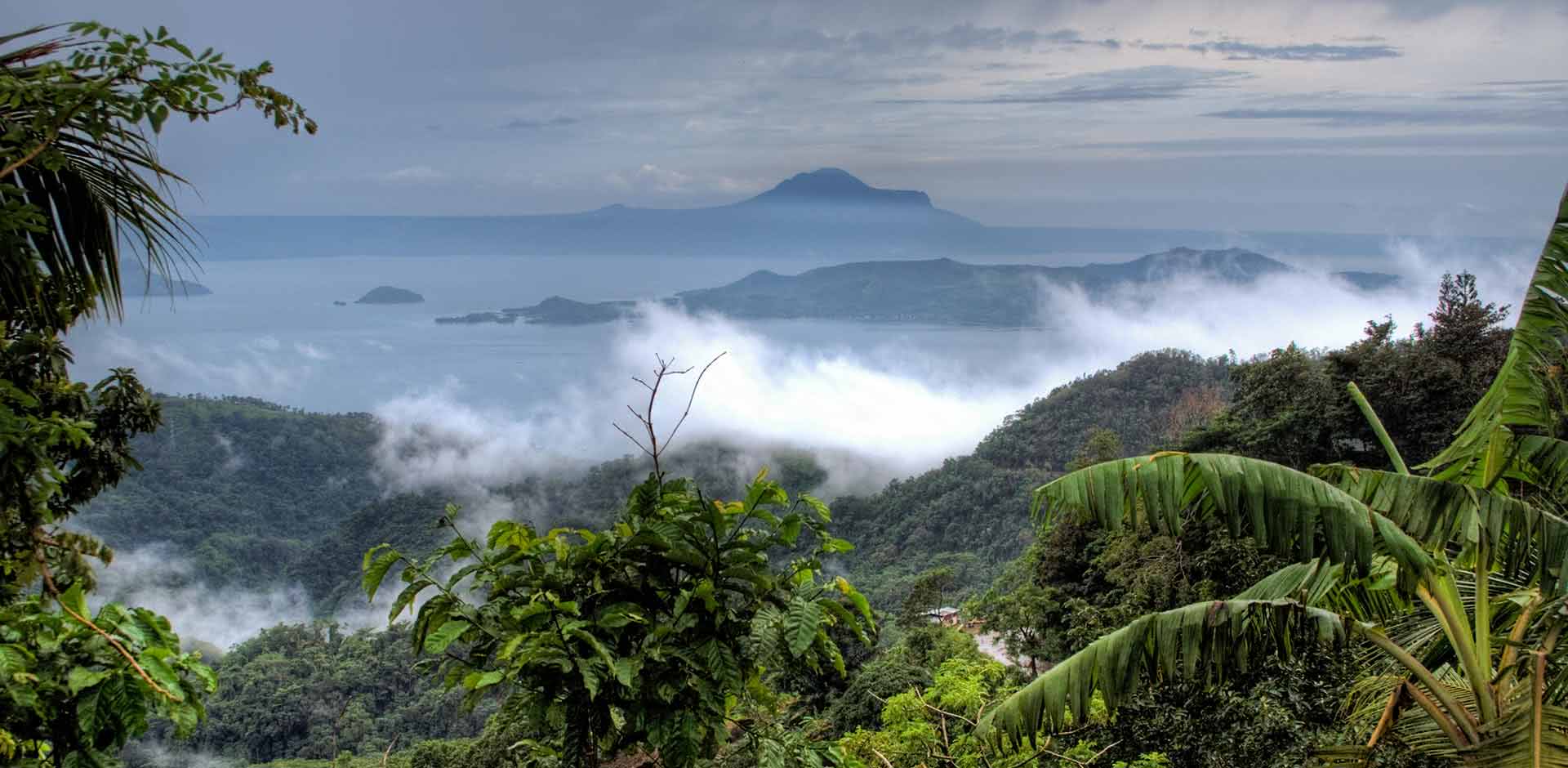 Day 3
Pagsanjan
The natural town of Pagsanjan in the Laguna Province is on the menu for today. Along the way, you visit the eerie Underground Cemetery of Nagcarlan, a burial ground that serviced Spanish friars and society's elite Once you reach the riverbank resort, dugout canoes will take you to the cascading falls. Expert boatmen will teach you to "shoot the rapids" and travel between the turbulent waters in a friendly competition. Spend the night in the quaint town.
Day 4
Batanes Archipelago
Take an early morning flight to the Batanes archipeligo. Upon arrival in Basco on Batan Island, transfer to your comfortable hotel in the scenic province as you are greeted by the friendly locals. Next, enjoy a Batan Northern Part Tour, stopping at the Tukon Radar Station, the Valugan Boulder Beach, Naidi Hills and the Vayang Ranch.
Day 5
Batanes Archipelago
Begin the day with an early morning drive to San Vicente port to reach your next destination, Sabtang Island, by way of a quick 45-minute boat ride. The area has beautiful Savidug Vernacular houses, which are lined with green plants coming out of every crevasse. The Savidug Ruins is a great place to see the damage done by tropical storms. Next, visit the tranquil community of Chavayan before making your way to Nakabuang Beach for a relaxing afternoon. Return to Batan Island and overnight at the hotel.
Day 6
Batanes Archipelago
Today it's time for a tour of Batan's southern region. Enjoy a scenic, winding drive along the coastal road, stopping at the Chawa View Deck for a stunning photo opportunity. Visit the Mahatao town proper to explore the historical old church, the Spanish Lighthouse and Breateria. Continue along to the House of Dakay, a beautiful 18th-century building and now a UNESCO Heritage Site. Stop by the unique Honesty Coffee Shop for a caffeine boost before visiting your last few remaining stops of the day. Stops include the Ruins of Song Song and "Marlboro Country." Return to your hotel this evening.
Day 7
Batanes Archipelago
The day is entirely yours to explore the lush natural surroundings. Immerse yourself in the island's rich culture as you roam the area. It's the perfect spot for biking and you can cover much more ground this way.
Day 8
Palawan
After breakfast, transfer to the airport to fly back to Manila. From Manila, you will transfer to the hangar to fly to El Nido - the northern tip of Palawan Island, named for its' edible nests. We recommend staying at El Nido resorts whose properties are its own islands, reachable by speedboat from the mainland.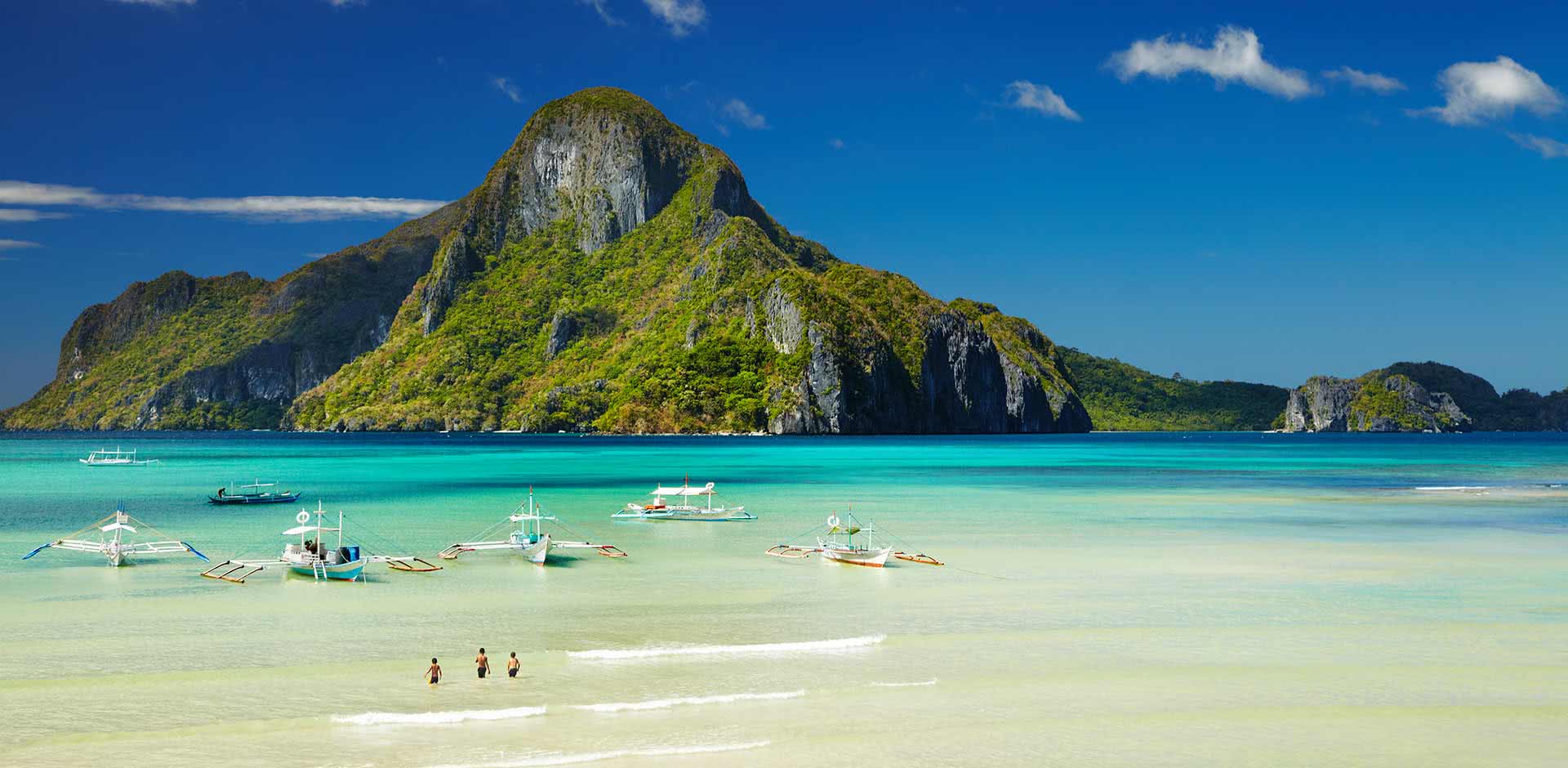 Day 9
Palawan
You are able to choose your activities today, or you can simply lounge on the soft, white sand beaches. The island's corals are full of tropical fish, much to a snorkeler's delight. The dense forest is home to over 100 different species if you care for a scenic hike.
Day 10
Palawan
Enjoy the day at your leisure or engage in one of the many activities available in the area. You can choose from island-hopping, cave investigation, lagoon exploration, snorkeling or even try your hand at diving! There's plenty to do on the sunny island - or it's a fantastic environment if you prefer to simply relax and live on island time.
Day 11
Palawan
Today is another day to enjoy at your leisure. Keep your eyes peeled to spot endangered sea turtles crawling across the plush sand. If you haven't tried "nido," the region's famous soup, today is the perfect day to try the exotic local favorite. The soup's' main ingredient is the famous edible nest.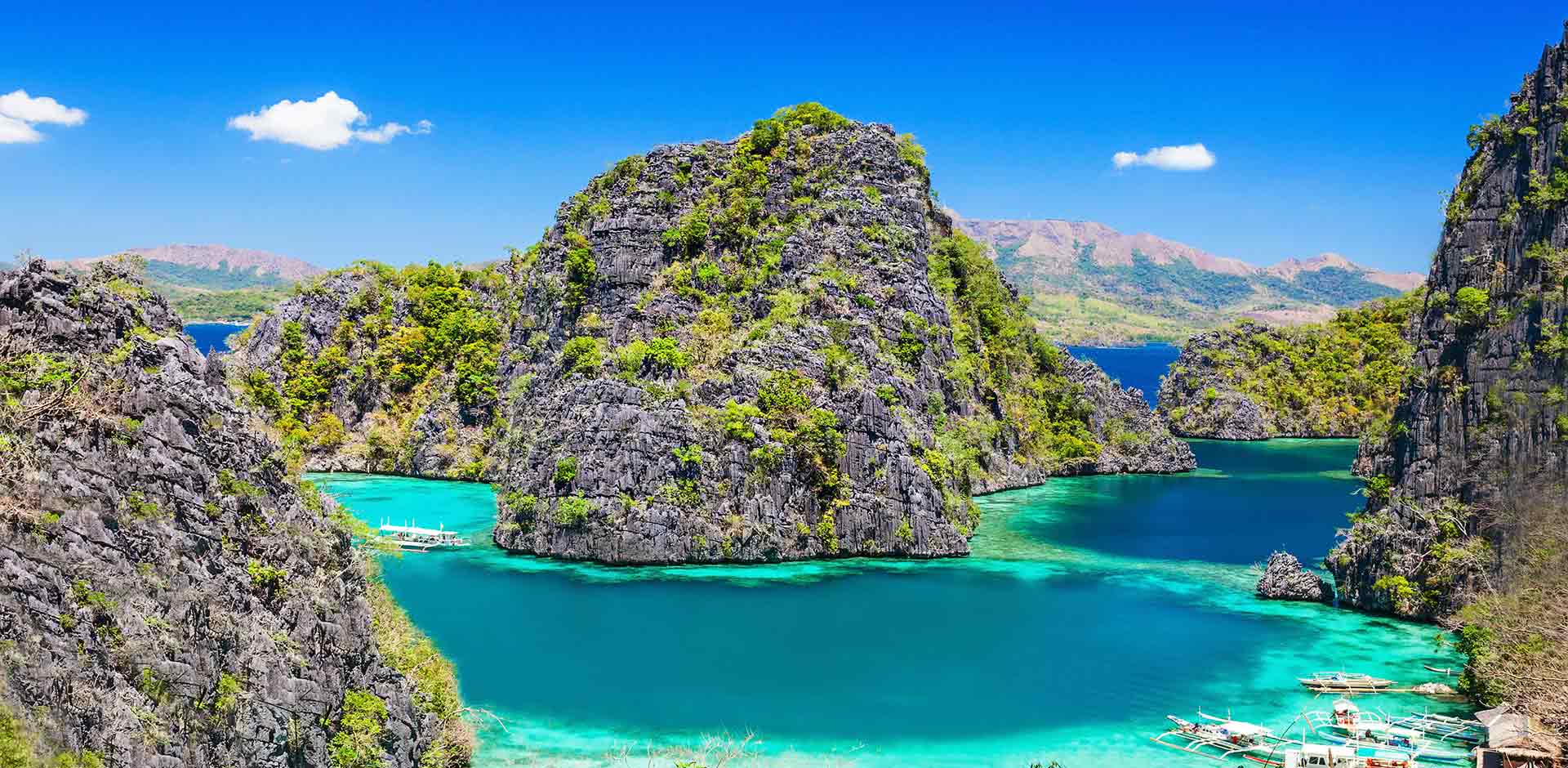 Day 12
Palawan
Swim, sun, read or explore on your final full day in the tropical paradise. Snorkel through the animated corals or hike through the lively forest in search of rare animal sightings. Enjoy a last indulgent sunset dinner at your resort.
Day 13
Departure
After breakfast at the resort, take one last look at the sparkling sea. You are transferred to the small airport to begin making your way home. From here, you will fly to Manila where you can connect to the international airport for your journey homewards.
TERMS AND CONDITIONS
Price is based on double or twin hotel room occupancy and includes accommodation, transfers, car/driver, English-speaking guide, activities and entrance fees, breakfasts and some casual lunches while touring. Flights and optional special activities will be quoted separately. Most personal expenses, including dinners, alcoholic beverages, spa treatments and gratuities can be paid on the spot while traveling. Prices may vary depending on season, choice of accommodation and other factors.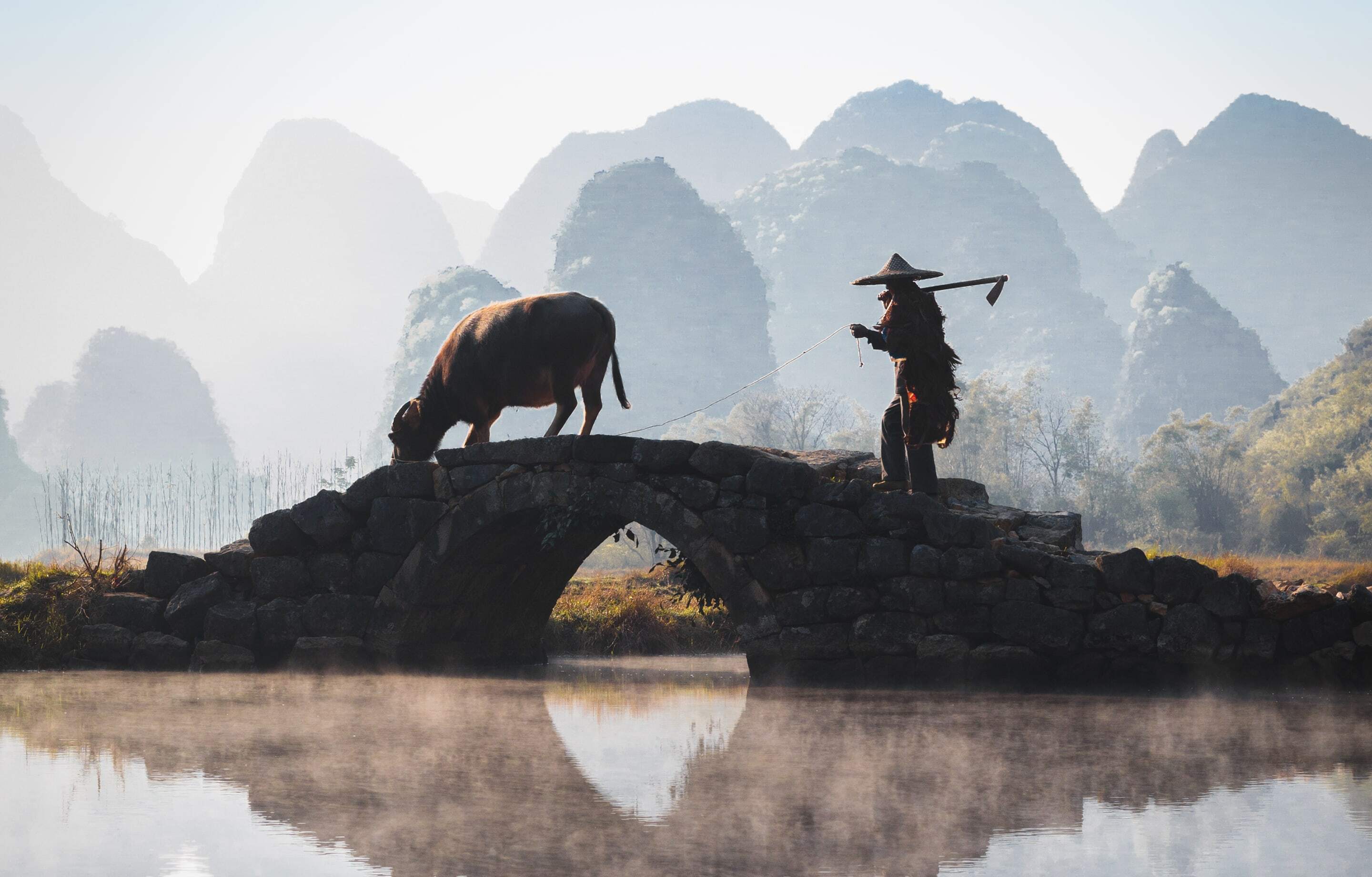 Why Remote Lands?
Exclusively Asia
With Remote Lands you'll travel with people who have made Asia the solitary focus of their own lifelong adventure. As our guest, you'll discover Asia on a journey that is completely, authentically your own, adapted from our own remarkable experiences and adventures over the years.
With Remote Lands you'll travel with people who have made Asia the solitary focus of their own lifelong adventure. As our guest, in the continent that our north American founders Catherine and Jay have adored and explored for decades, you'll discover Asia on a journey that is completely, authentically your own, adapted from our own remarkable experiences and adventures over the years.
Travelogues
An Asia-focused magazine brought to you by Remote Lands – a platform for adventure, luxury, and authenticity from experts and explorers around the continent.
What Others Say
Here is a small selection of the kind words our guests have said about us, as well as features by journalists and travel writers.
From the moment I happened upon the REMOTE LANDS website over a year ago, browsed the options, I knew that this would be well worth it. The entire staff is nothing less than professional with service that made us feel like royals.
This was truly the trip of a lifetime. Magical destinations, the most luxurious hotels in the world, and the most wonderful travel companions we could've wished for. We were treated like family everywhere we went and we have 14 new best friends.
We have used some of the top rated travel specialists all over the world and, without question, Catherine Heald and Remote Lands are at the very top of the list!