Those millennials, they say, are ruining everything – with their avocados and Instagramming and a focus on sustainable tourism. The fact is that some people want to know they're having a positive effect when they travel, and Indonesia, one of the most delicate ecologies in Southeast Asia, needs conscientious travelers more than ever. Travel can be detrimental – but it doesn't have to be. Some resorts, from Sumba to Raja Ampat, know that travelers don't just want somewhere to go; they want somewhere to come back to.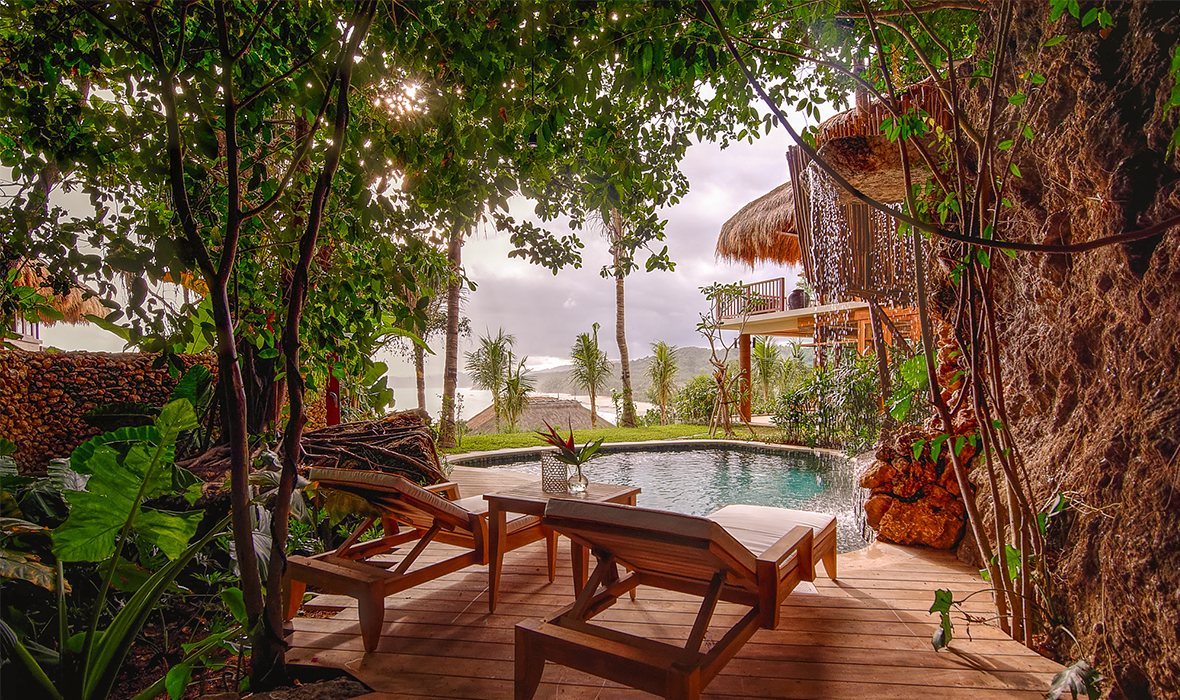 On the island of Sumba in east Indonesia, this private island resort was set up 1988. The vision was to create a place for guests who want an 'experience' and not just a holiday, and the resort has shown a long-term commitment to sustainability and ethical tourism, as well as the use of local produce and hiring local Sumbanese. The resort has received numerous plaudits for its sustainable development and natural wonder. It's was also named the Best Hotel in the World by Travel+Leisure last year.
As to the natural wonder, Nihi Sumba Island caters to a unique clientele: surfers. Nihi Sumba offers offers one of the most coveted surfing spots on the planet, 'God's Left' or 'Occy's Left' (after Australian surfer Mark Occhilupo). The surf is subject to unique geologic conditions, providing an exciting challenge for even experienced surfers.
With the Sumba Foundation, Nihi Sumba Island funds local healthcare, helps provide clean water to the island, and is working to eradicate malaria.
Green Pearls – a platform for showcasing the best in sustainable tourism – recommends Misool Eco Resort for having one of the richest reefs and some of the best dives sites. On an uninhabited island within the Raja Ampat archipelago, it's one of the few places in the world where biodiversity is improving. The resort has a dive center for guests to explore the underwater world while not disturbing the marine life.
The Misool Foundation is the registered charity connected to the resort with the aim to protect the reef and marine life in the area. Baby sharks, manta rays, turtles, and coral are all protected, and fishing is prohibited. The foundation employs local rangers to patrol every day of the year, looking after an area almost twice the size of Singapore.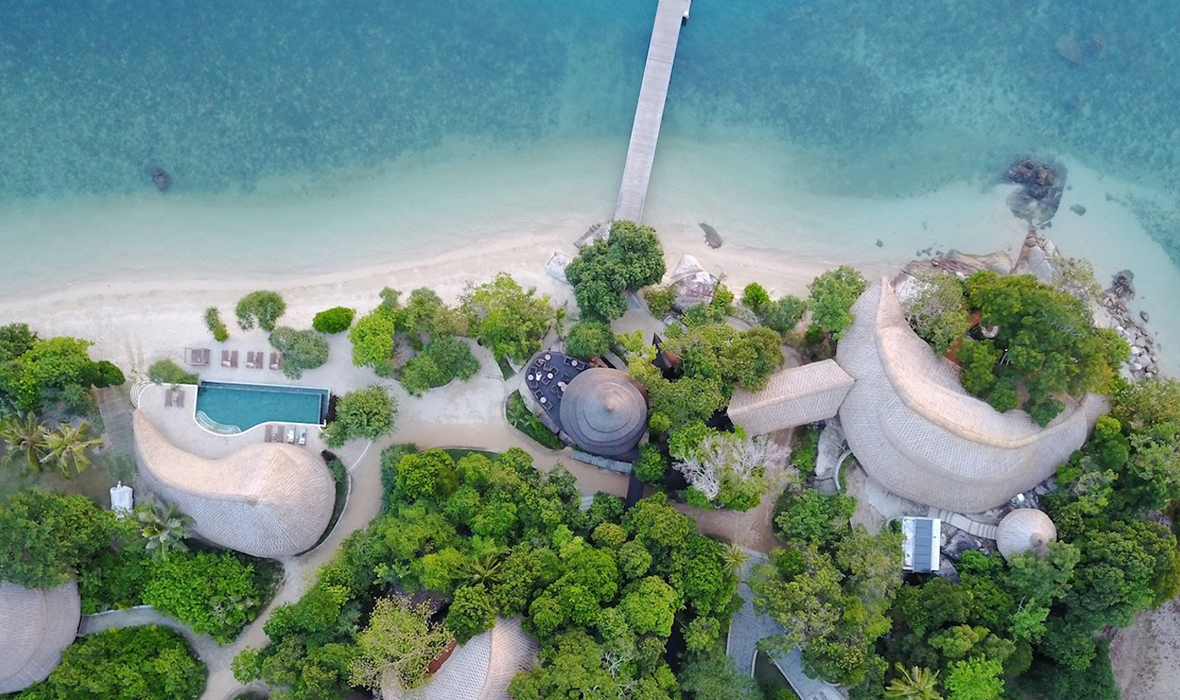 Only 2.5 hours by ferry from Singapore, Cempedak offers peace and tranquility with it's individual hillside huts. Since its beginnings, Cempedak has used sustainable principles in its development plan for the island.
All of Cempedak's food is sourced locally and organically farmed. With an eye to becoming a Long Run Alliance Member (LRAM) and Long Run Charter signatories, Cempedak manages and influences the management of a natural area of conservation value.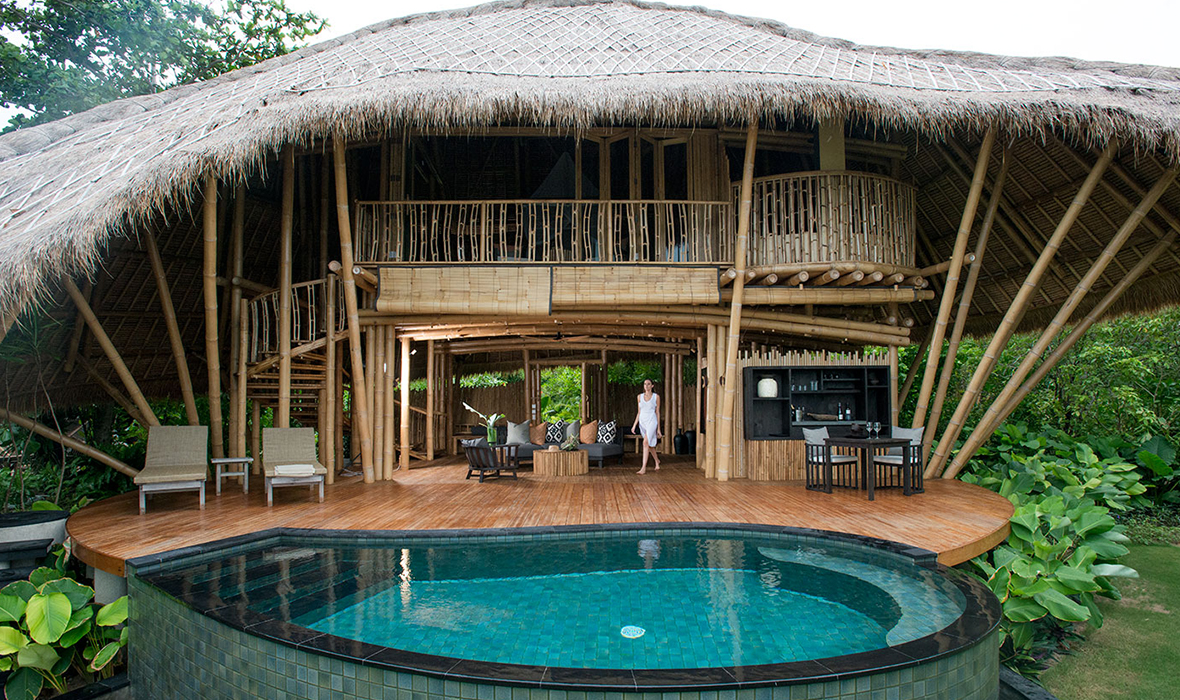 The Island Foundation helps the local communities within the Riau Archipelago with learning centers to help local kids learn English and IT, a football academy, ethical tours with locals who share their marine knowledge, and they also encourage healthy eating through cooking classes and farmers markets.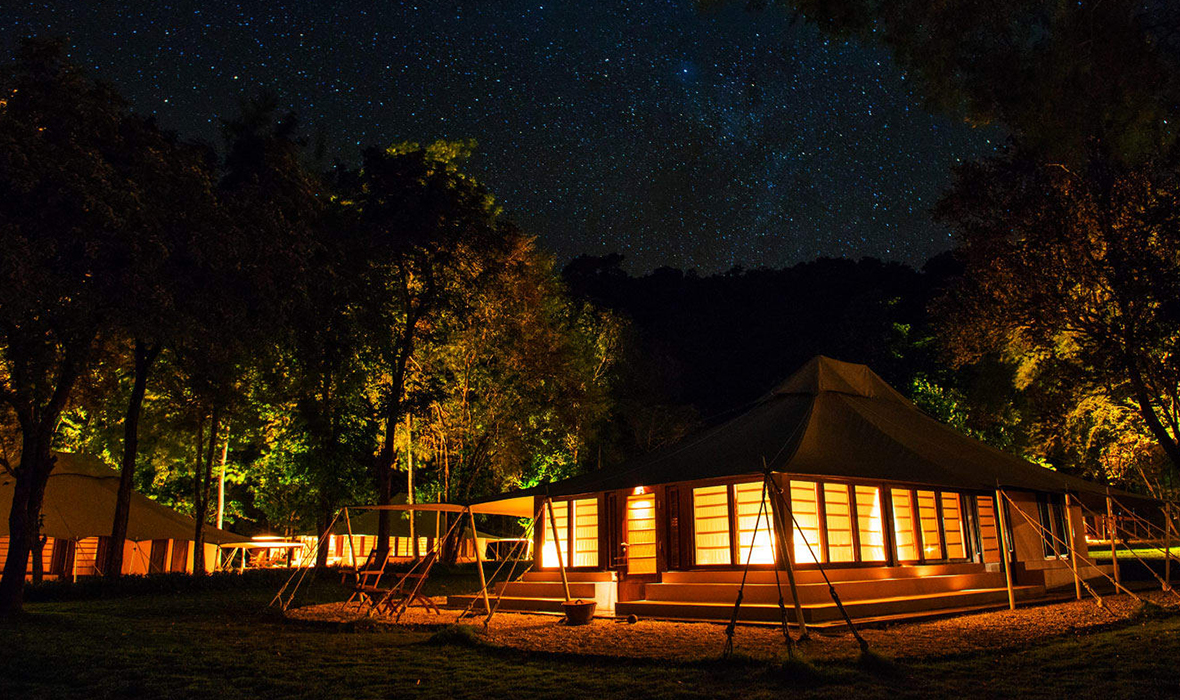 Amanwana, based on Moyo island (a 65-minute seaplane flight from Bali), offers a luxury camping – or 'glamping' – experience. These spacious structures are the best way to camp: with hardwood floors, air conditioning and hot showers. Tents are available under the jungle canopy or with sea views.
Guests can explore colorful reefs by snorkeling or diving, or hike through the tropical forest and spot monkeys, deer or wild boar. The Moyo Conservation Fund was established in 2008 to help preserve the reef and underwater world, including helping to protect sea turtles and their eggs. They also created a deer reserve and aim to help stop illegal hunting, fishing, and forest logging.
The Moyo Conservation Fund also funded a school with the focus on teaching English, math, and nature conservation.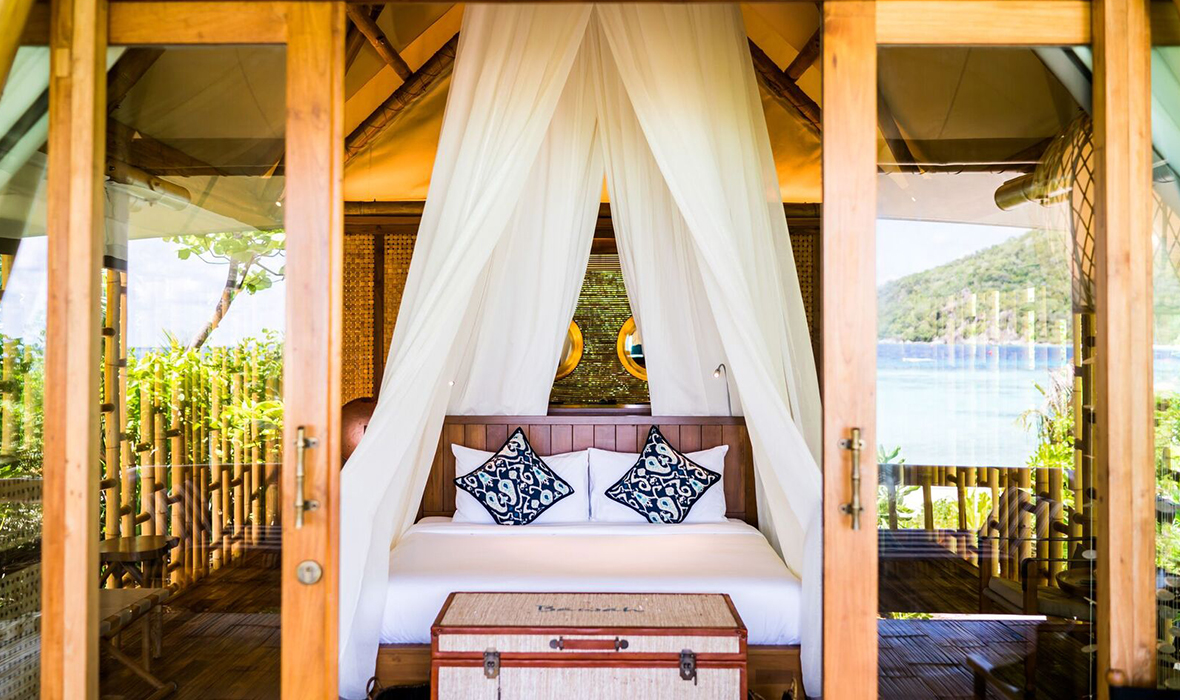 This new resort has opened up a mostly untraveled area in the mini archipelago of Anambas. Made up of five untouched islands, the archipelago boasts three lagoons and 13 white-sand turquoise water beaches. Bawah Island is a passion project that opened in July 2017 to bring people and nature together. The overwater bungalows, beachfront, and garden suites were all hand built with bamboo and recycled materials.
The island is proud of its primeval forest – also known as old-growth forest – with its unique ecosystems and biodiversity. The resort is part of the Bawah Foundation which helps fund the local community and encourages sustainability and ethical living. Water is sourced on the island and filtered into drinking water. Food and materials are composted and recycled inline with itss zero-waste program, aiming to leave little to no social footprint on the island.