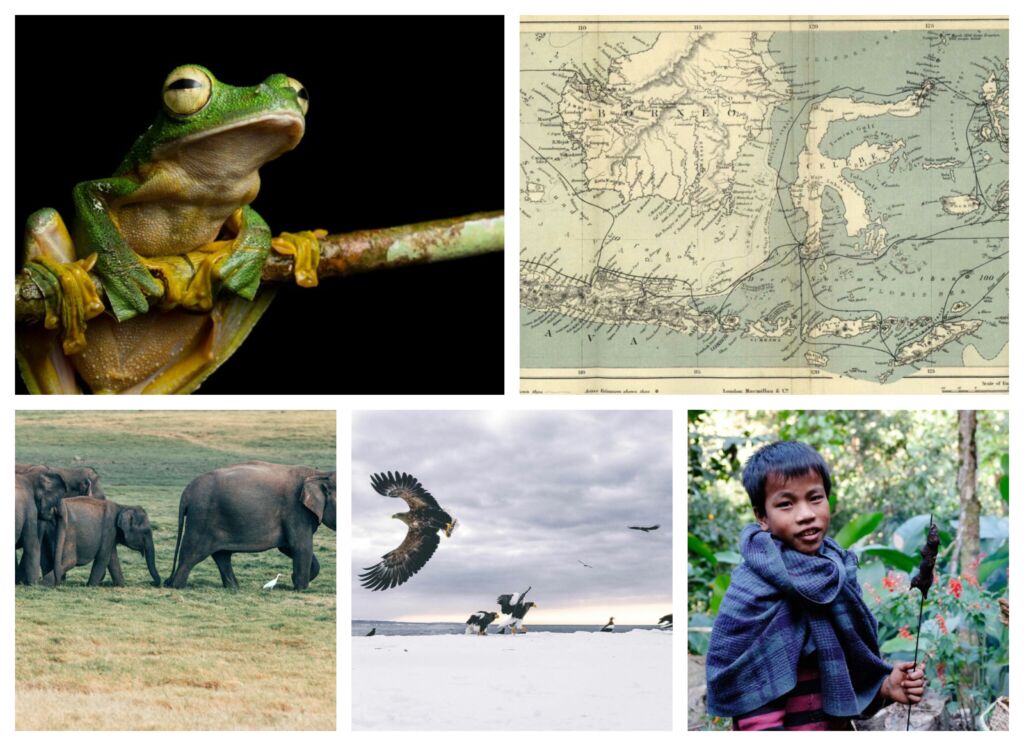 Well, let's be honest. This was not the best year for travel, but it wasn't the worst either. The world is opening again — Thailand, Nepal, Sri Lanka, Maldives, Cambodia, and more. Asia is once again trying to reopen travel and things are looking a whole lot brighter. Throughout 2021, we tried to keep you, our readers, abreast of all things in the travel world and keep you entertained with a few tales from around the continent. Join us as we look back.
HOKKAIDO'S GREAT OUTDOORS IN WINTER
"Japan is the land of complex food, luxe hotels, and unique cultures, but the country's wild heart sits in the great white north of Hokkaido, the northernmost and second largest of Japan's four main islands. Until the mid-fifteenth century, only the hunter-gatherer indigenous Ainu people lived on this rugged terrain of volcanic mountains, marshlands, and pine forests surrounded on all sides by icy seas. The legacy of the Ainu peoples' keen respect for nature endures today, as Hokkaido largely remains an unspoiled natural wonderland with many opportunities for outdoor winter adventure." — Jenna Bucien
19TH CENTURY SOUTHEAST ASIA TRAVELOGUES FOR THE DISCERNING EXPLORER
Southeast Asia is steeped in historical accounts from early explorers, and those in the Victorian era were at once vulgar and fascinating, the spirit of an explorer with ideas we today consider barbaric, a time of adventure botanists and globe-trotting imperial missions. The history of Western 19th century explorers in Asia is brutal, unfair, and bloody. It is also, however, a chance to understand strange lands through worryingly familiar eyes.
AMONG GIANTS: ACCIDENTAL BIRDWATCHING IN SRI LANKA
"I'm not a birdwatcher. I wouldn't consider myself a wildlife photographer — certainly not a "twitcher". I've shot all over the world, but my main interest is in portraits, particularly of indigenous groups in Southeast Asia. However, that is what is so spectacular about Sri Lanka. There is no need for a 600mm lens or to follow a kingfisher around for hours. No, this land is alive with colorful aviary that can be well shot by any run-and-gun photographer and it is well worth the effort." — Remote Lands COO and Co-founder Jay Tindal
VACATION MURDER MYSTERIES: 6 THRILLING READS FOR YOUR ASIA ADVENTURE
Shock, suspense, the satisfying denouement — nothing quite compares to having a good thriller on your journey through Asia. Join Remote Lands as we look at some of our favorite Asia-based mysteries, noir tales, and political intrigues to help you decide on the perfect read to inspire your next trip.
ROYAL RUMBLE: 18TH CENTURY MUAY THAI AND THE FRENCH BROTHERS' BANGKOK FOLLY
"A favorite for visitors, be it from a luxury air conditioned box or a sweaty ringside seat, a Muay Thai match or lesson is a must for fight fans in the Kingdom. It is also a relatively traditional practice — the rubbing of the nakmuay, the delicate wai ku dance around the stadium, the wai to the audience. Many first-timers are surprised to find Thai boxing to be so utterly different. In Thailand's long and storied Muay Thai history, one curious event sticks out in dry accounts of the early days of Rama I, a humorous fight that, in retrospect, seems to make so much sense." — Tyler Roney
EAST KHASI HILLS: THE MEGHALAYA HILLS WHERE EVERYONE HAS A SONG
"Darmasisus walks strongly, never looking down and never tripping. Meanwhile, I am picking my way carefully over the roots littering the path, struggling in the half-light. The narrow trail wraps around the hill-side, one of the many rippling down to the hazy horizon of Bangladesh. Bursts of song and high-pitched wails are bouncing off the vertiginous valley sides. Another warble floats up from the jungle below and Darmasisus Ram, my shoeless guide, stops." — Eileen McDougall
GEORGIA: AN UNEXPLORED WONDERLAND
"Brisk mountain air, delicious cuisine, sparkling water, and a connection to both the people and their natural environment are tough to beat. And yet Georgia remains a relatively unknown destination. Increasingly, many of us are keen to trod the less-frequented path, making this unexplored wonderland in the Caucasus all the more inviting. While Georgia was dominated by the Russian empire for the last 200 years, it now leans toward the West. The last vestiges of influence remain in the occupation of Abkhazia and South Ossetia, two areas which any traveler must avoid. Outside of these spots, it's very easy to visit. It's also affordable, with the euro and the dollar having excellent value against the Georgian lari." — Rebecca Menes
PHUKET'S TOP CHEFS
"At the farm they grow their own vegetables, herbs and spices, with eggs coming from free-range ducks and chickens. The ambition is to eventually provide 80 percent of the ingredients on their menu, including milk and cheese, though some things like honey and nuts come from the regions of Thailand that are better suited to their production." — Simon Ostheimer
WATCHING CRICKET IN INDIA FOR TRAVELERS
"In a country where Muslims, Hindus, Parsis, and some two thousand other ethnic groups at times stand divided, there is one uniting force that brings Indians together: cricket. Whizzing down the side streets of Delhi or Mumbai on a tuk-tuk will surely offer an authentic glimpse of what Indians endearingly refer to as "gully cricket", or street cricket. Alternatively, one can witness the awe-inspiring spectacle that is an Indian Premier League match in the hallowed stadiums around India that attracts millions of viewers from all around the world on a nightly basis." — Christian Gibney
WILD ASIA: LUXURY TRAVEL FOR THE NATURE LOVER
"The natural world has had a chance to heal, and many destinations in Asia are better for it. Whether it's the leopards of Yala in Sri Lanka or the manta rays of Indonesia, many areas of Asia are emerging in the new year recuperated and reenergized. In this issue of Travelogues from Remote Lands, we look at our 10 favorite wildlife destinations and give you a little advice on how to get the best out of your experience. As we anticipate a different world ahead, we most look forward to getting a little bit wild." — Travelogues from Remote Lands