Example Itinerary
Classic Siberia
Lake Baikal is the largest of its type in the entire world, and boasts some of Russia's most spectacular, untouched scenery. This nine-day journey shows you this magnificent natural wonder in all of its glory – and more. Circumnavigate the lake whilst visiting isolated beaches, peering down jaw-dropping cliffs and tackling challenging off-road terrain. After starting out in Listvyanka, it's then overland and over water to Olkhon Island, the fourth largest lake-bound island in the world. On the way to Zabaikalsky National Park you'll pass the gorgeous Chivyrkuisky Bay before lapping up the culture at Russia's centre of Buddhism near the final destination of Ulan-Ude.
This itinerary is an example. It's designed to inspire you and provide you with thoughtfully curated ideas. You can choose to do this exact itinerary or completely personalize it. All trips are 100% bespoke.
Highlights
Lake Baikal: This ancient and massive lake is the deepest lake in the world and one of the clearest. It is home to more than 3,700 fauna and flora species and about 80 percent are endemic. Lake Baikal is an ecological treasure and destination of true rugged beauty.
Trans-Siberian Railway: Considered the world's greatest railway journey, and certainly the longest, these tracks connect western Russia all the way to eastern Siberia passing through vast scenic landscapes. Travel along the Circum-Baikal section of the journey, one of the most historical and picturesque sections.
Olkhon Treats: Besides taking in beautiful isolated landscapes and hiking, get a taste one of Olkhon's finest treats, the famous Omul fish. This whitefish is endemic to Lake Baikal and listed as an endangered species, making the fish a rare local delicacy.
Old Believers: Ulan Ude is not just home to the impressive Datsan Buddhist temple, but also a village of the Old Believers. This centuries-old sect was banished to wild Siberia for not accepting various Russian religious reforms. See the central church and museum, as well as be treated to lunch and warm hospitality at a local home.
Day-by-Day
Day 1
Listvyanka
Kick off this nine-day tour of Baikal with a morning meeting with your guide (either at the airport or train station), who'll help you transfer to your hotel in Listvyanka, a port town close to Irkutsk. After lunch, there is a half-day sightseeing trip around town, taking you to an open-air ethnographic museum, as well as a splendid church and quaint local market.
Day 2
Irkutsk
After enjoying breakfast at your hotel, check-out and start what promises to be a fun day of travelling, adventure and sightseeing. First, hop on a boat to Baikal port, before embarking on a train journey along the Circum-Baikal railway, one of the most historical and picturesque sections of the famous Trans-Siberian route. Lunch is along the way and you'll eventually end the journey in Irkutsk, which is where you'll be staying in the four-star Courtyard by Marriott Hotel – along with dinner here too.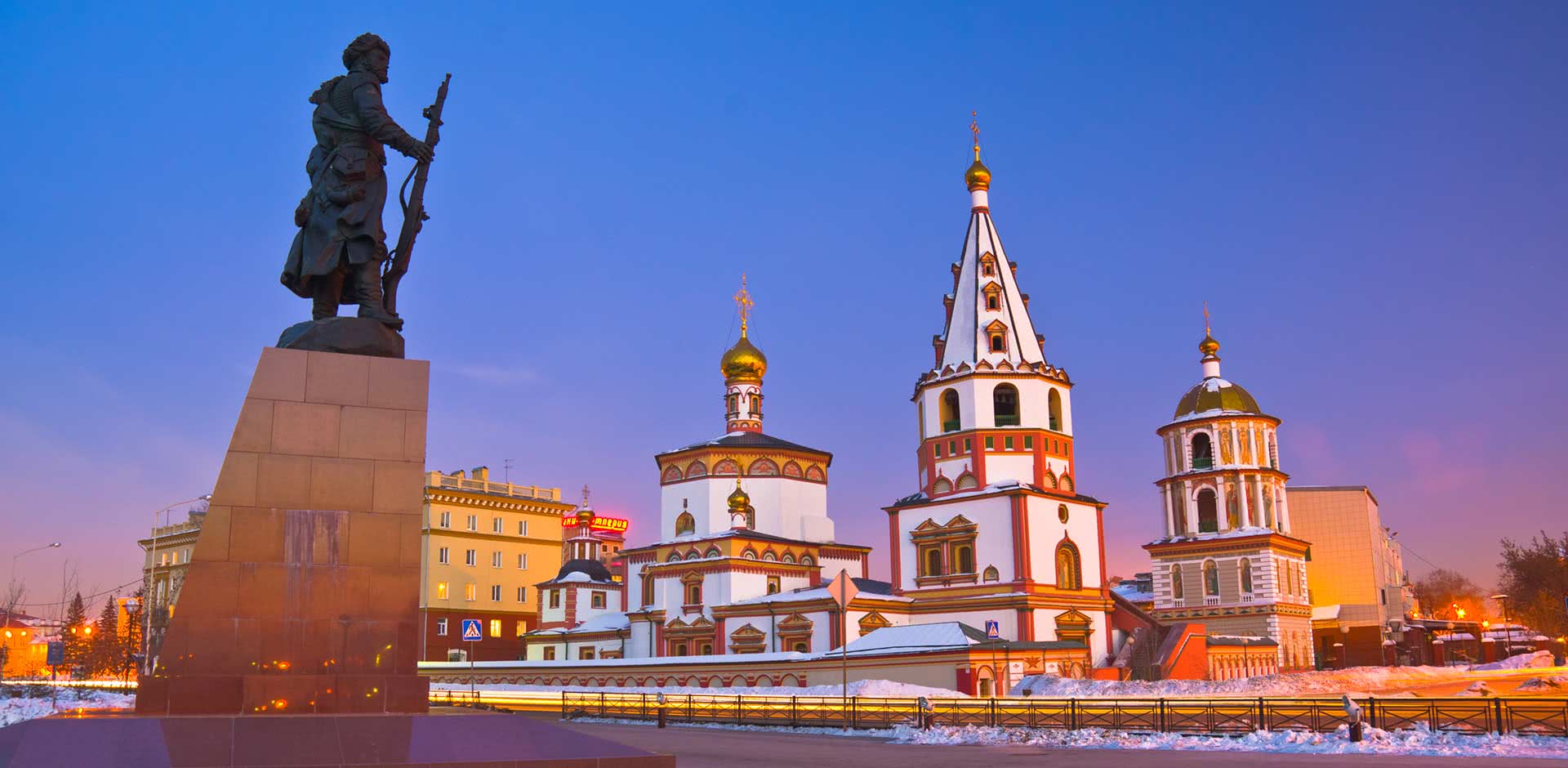 Day 3
Olkhon Island
A couple hours during the morning of this third day have been set aside for a quick city tour of Irkutsk, one of the largest cities in Siberia with a handful of pretty buildings, interesting historical sites and a few museums. Afterwards, you'll be heading towards Olkhon Island (the fourth-largest lake bound island in the world) by car as well as a quick ferry ride to reach the island - a journey of some 6 hours. The last leg of the day's journey takes you to Khuzhir village where you'll be staying at the comfortable three-star Baikal View Hotel. Take in sights of Lake Baikal, a UNESCO-designated site, and the oldest (25 million years) and deepest (1,700 m) lake in the world. It contains 20% of the world's total unfrozen freshwater reserve.
Day 4
Olkhon Island
A full-day excursion to the northern point of the island awaits after breakfast, one which offers the opportunity to really appreciate the incredible natural beauty of this isolated island, as well as the surrounding Lake Baikal. Relax, take pictures, and listen to the guide explain the fascinating history of this little-known part of the world. There's also a quaint picnic lunch lined up, which will include the famous Omul fish unique to the lake. Arrive back at your hotel for dinner and time at leisure in the evening.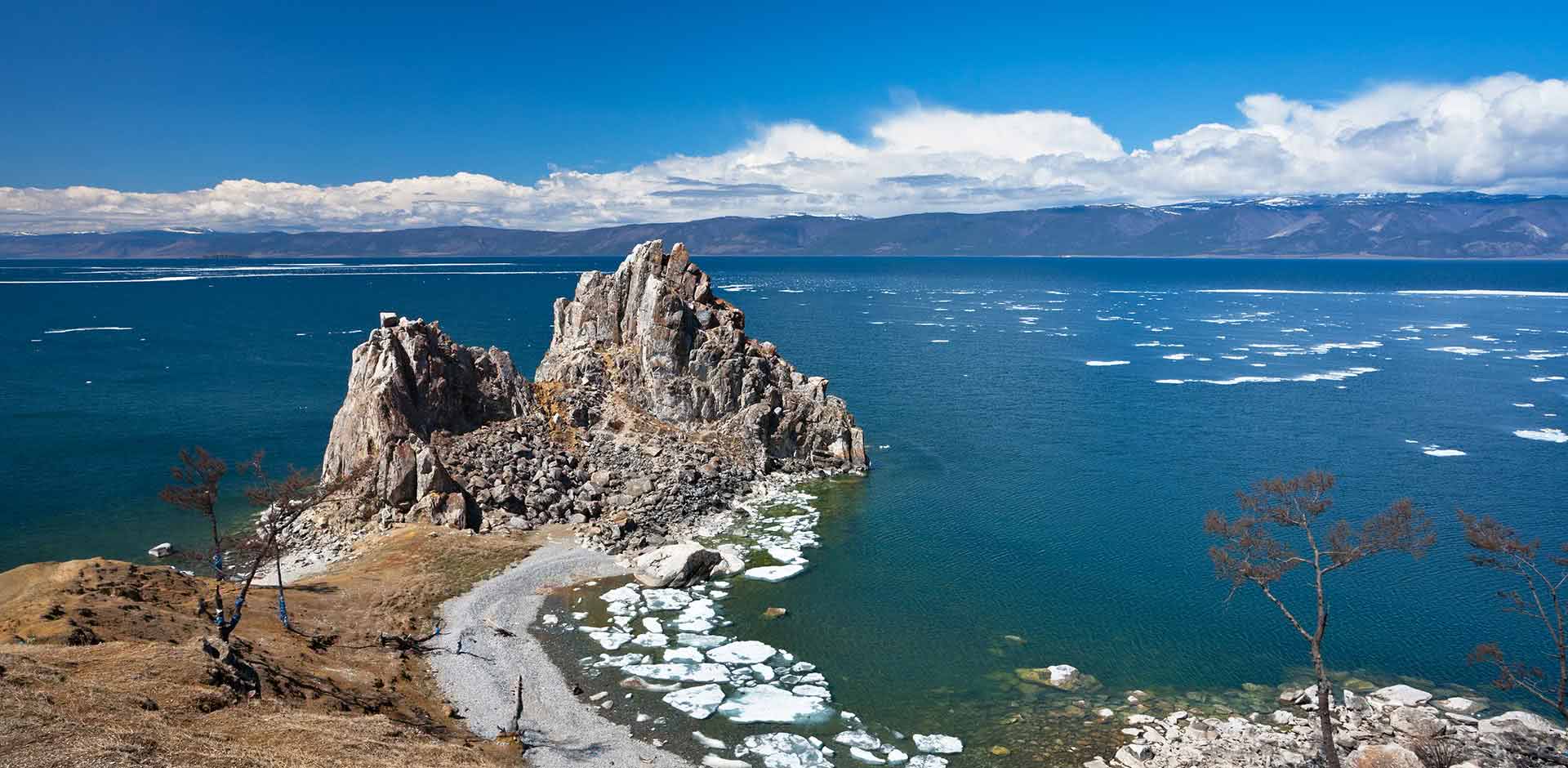 Day 5
Maximiha
After breakfast, final Olkhon Island visits will be made in the morning to some geographical points of interest as well as the Historical Museum. Have lunch back at the hotel before transferring to the pier and departing for Ust-Barguzin by boat. The journey over the lake is simply spectacular, and takes around four or five hours in total with about one hour overland to Maximiha, where you'll be spending the night in a comfortable local hotel.
Day 6
Maximiha
The sixth day's journey will take you across Chivyrkuisky Bay, well-known for its stunning natural beauty, spectacular cliffs and isolated beaches. The proposed destination of today is Monakhova in Zabaikalsky National Park, and the road to the park goes past an observation tower where the surrounding Baikal region can be seen from above. In the later part of the day, enjoy a boat ride to the Bay of Snake - famous for its healing thermal springs with temperatures over 100° F. Return to your hotel for the evening.
Day 7
Ulan Ude
Enjoy breakfast while taking in the natural scenery in Zabaikalsky National Park before embarking on a 3-hour trip to Ulan-Ude by car. Lunch is at a local restaurant along the way, and there's also chance to see an interesting ethnographical museum – one of the biggest open-air museums in Russia. Arrive at the Mergen Bator Hotel and enjoy a leisurely dinner before bed.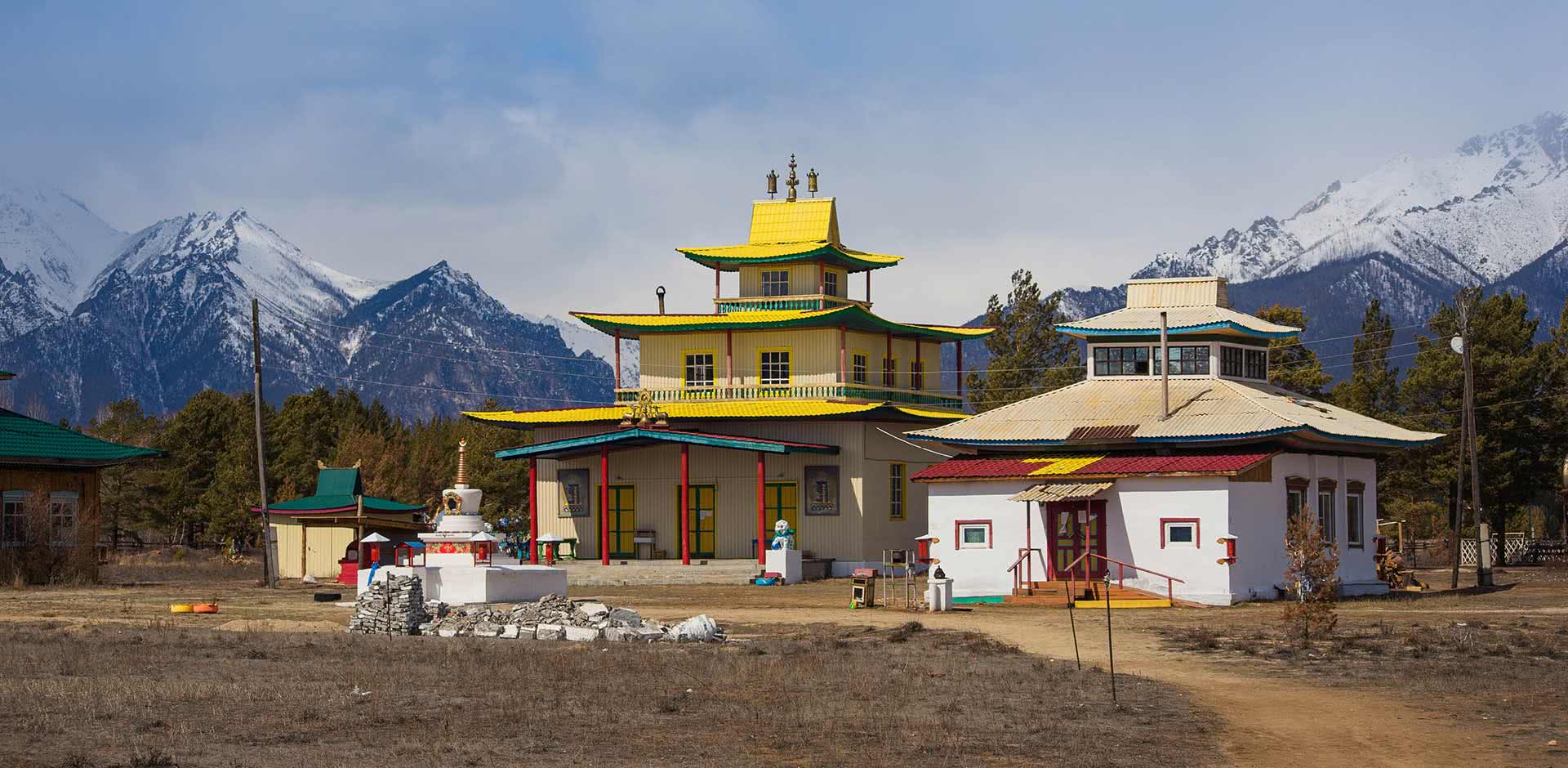 Day 8
Ulan Ude
Make the most of your time in Ulan-Ude with a quick city tour in the morning, taking you to the impressive Ivolginsky Datsan, a Buddhist temple complex frequented by pilgrims and tourists from all over the world. A trip to the old believers' village follows this, where you'll have the chance to see the central church and museum. Lunch on this eighth day will be one of the most memorable ones on the trip, as it'll be taking place at a local family's house. After enjoying the delicious food and warm hospitality, it's time to head back to your hotel in Ulan-Ude.
Day 9
Departure
This final day of your nine-day adventure through the Baikal region is set aside for your departure, and brings this memorable trip to an end. After breakfast at your hotel in Ulan-Ude, private transport will take you to either the airport or train station, ready for your next destination of choice.
TERMS AND CONDITIONS
Price is based on double or twin hotel room occupancy and includes accommodation, transfers, car/driver, English-speaking guide, activities and entrance fees, breakfasts and some casual lunches while touring. Flights and optional special activities will be quoted separately. Most personal expenses, including dinners, alcoholic beverages, spa treatments and gratuities can be paid on the spot while traveling. Prices may vary depending on season, choice of accommodation and other factors.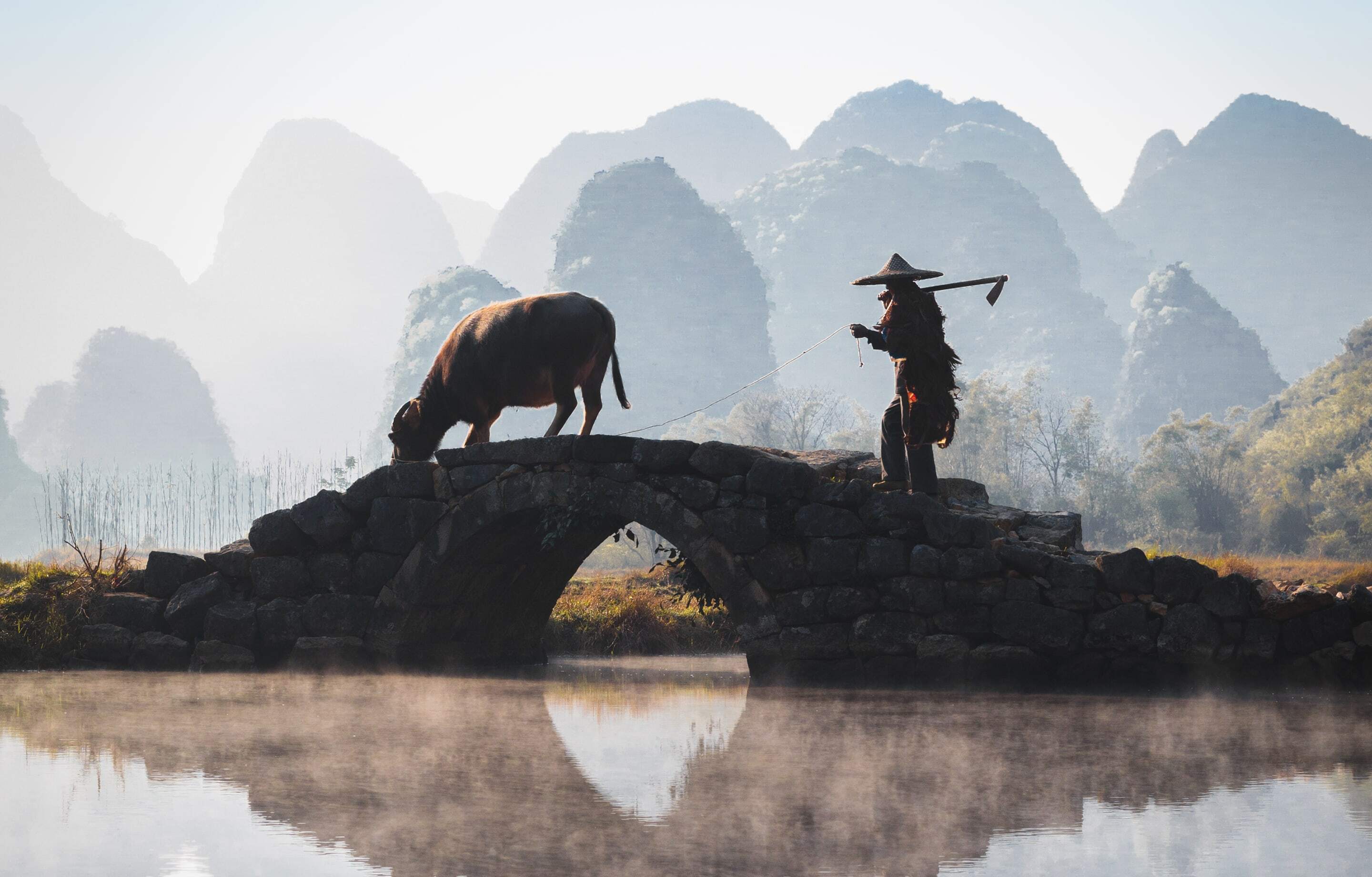 Why Remote Lands?
Exclusively Asia
With Remote Lands you'll travel with people who have made Asia the solitary focus of their own lifelong adventure. As our guest, you'll discover Asia on a journey that is completely, authentically your own, adapted from our own remarkable experiences and adventures over the years.
With Remote Lands you'll travel with people who have made Asia the solitary focus of their own lifelong adventure. As our guest, in the continent that our north American founders Catherine and Jay have adored and explored for decades, you'll discover Asia on a journey that is completely, authentically your own, adapted from our own remarkable experiences and adventures over the years.
Travelogues
An Asia-focused magazine brought to you by Remote Lands – a platform for adventure, luxury, and authenticity from experts and explorers around the continent.
What Others Say
Here is a small selection of the kind words our guests have said about us, as well as features by journalists and travel writers.
From the moment I happened upon the REMOTE LANDS website over a year ago, browsed the options, I knew that this would be well worth it. The entire staff is nothing less than professional with service that made us feel like royals.
This was truly the trip of a lifetime. Magical destinations, the most luxurious hotels in the world, and the most wonderful travel companions we could've wished for. We were treated like family everywhere we went and we have 14 new best friends.
We have used some of the top rated travel specialists all over the world and, without question, Catherine Heald and Remote Lands are at the very top of the list!