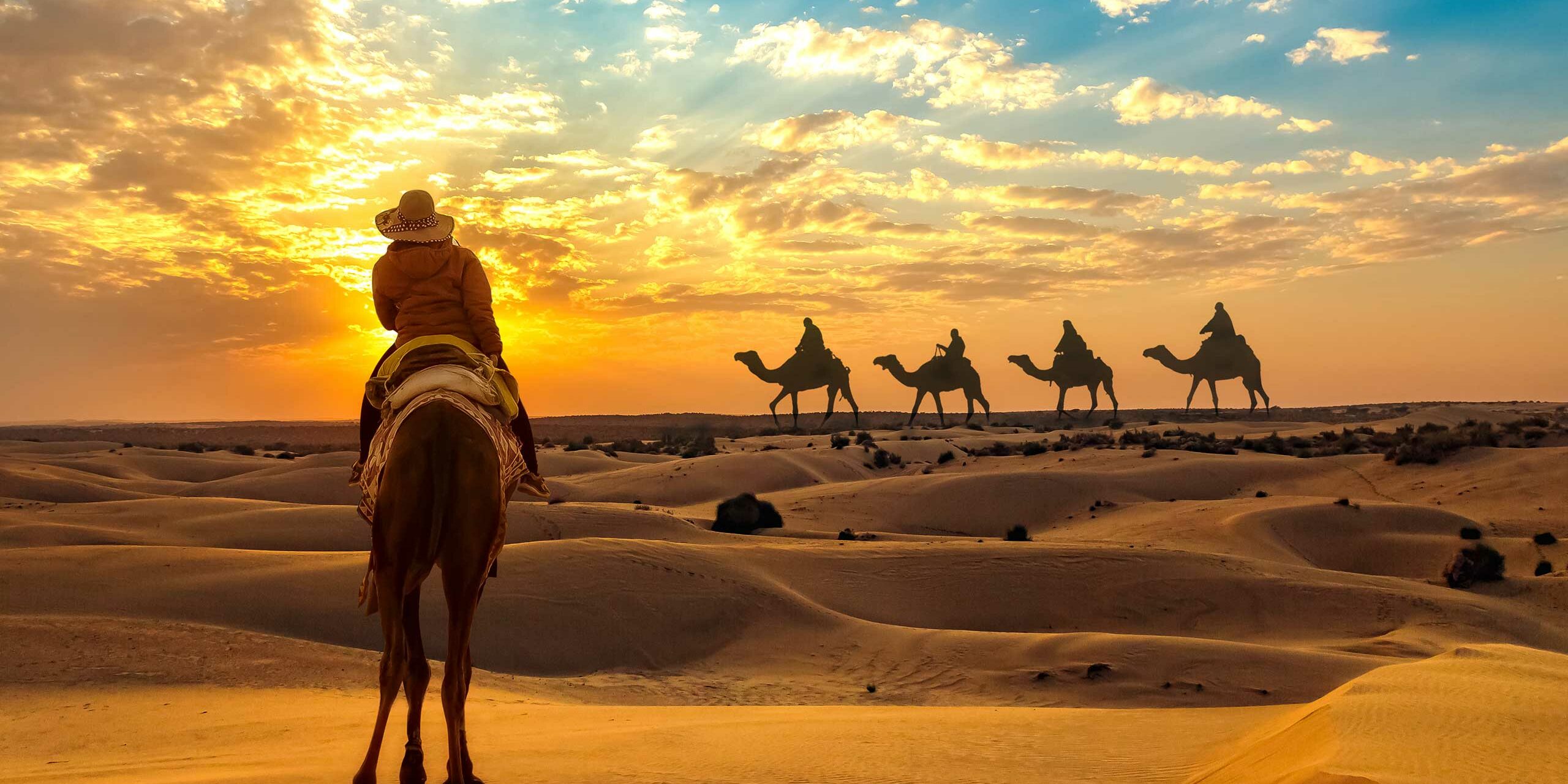 Located in the far western deserts of India, Jaisalmer is slowly becoming the heart of Rajasthani culture. Isolated from the bigger cities culturally and geographically, here the heritage of the desert thrives just 100 kilometers from the border with Pakistan.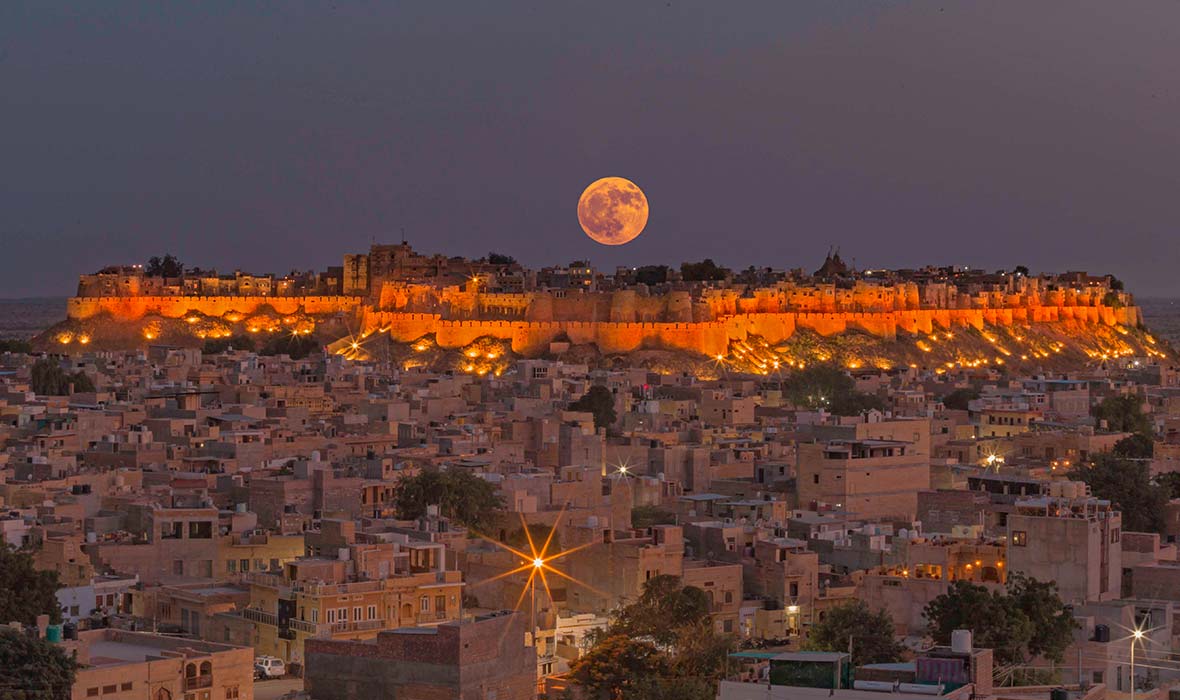 The first stop on most travelers' itineraries is the impressive Jaisalmer Fort, which at certain times of the day virtually blends into the desert sand. The heyday of this mighty fort is long gone, but it's still one of India's rare "living forts," with about 25 percent of Jaisalmer's current population residing within the fort's three ramparts.
Time permitting, a walking tour of Jaisalmer is highly recommended. A healthy stroll should take you to Gadesar Lake, Jain temples, the city ramparts, and the old market. Travelers should also plan to visit the deserted village of Kuldara from the 13th century as well as the ancient capital of the Bhatti Rajput Kings in Ludharva.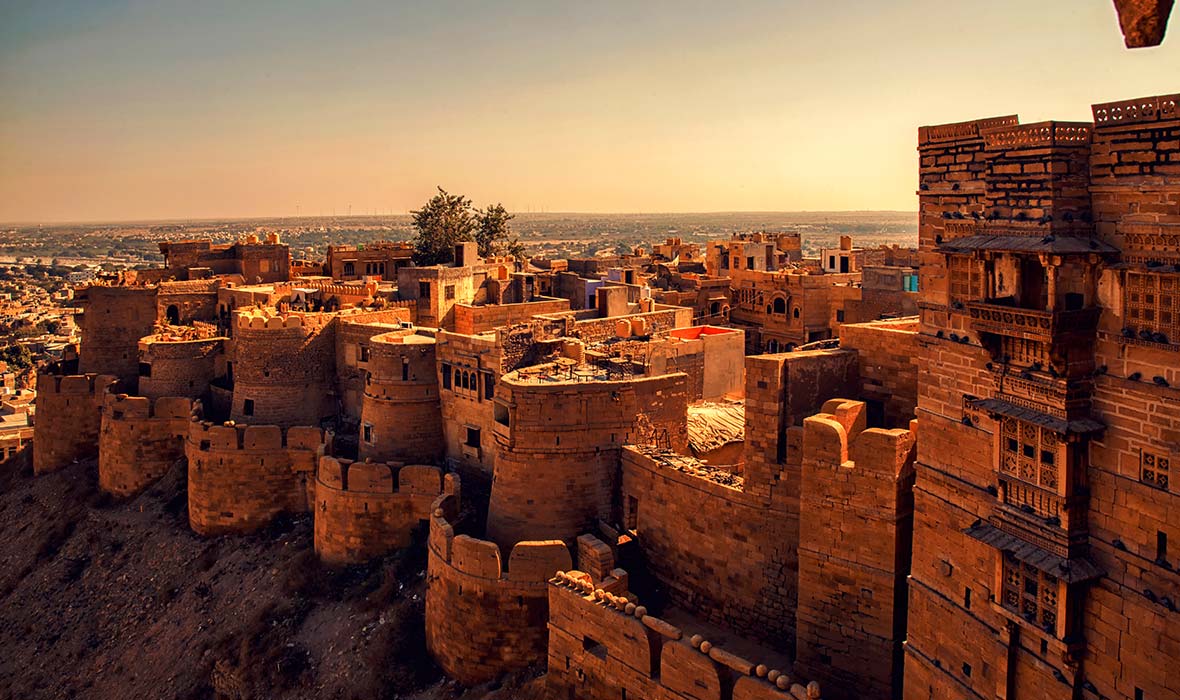 Most, however, are keen to hop on a camel and hit the mighty sands of the Great Thar Desert. The best way to experience Jaisalmer's deserts is on a private camel safari to the Maulana Dunes for thatched clay huts and the locals' beautifully decorated camels.
Where to Stay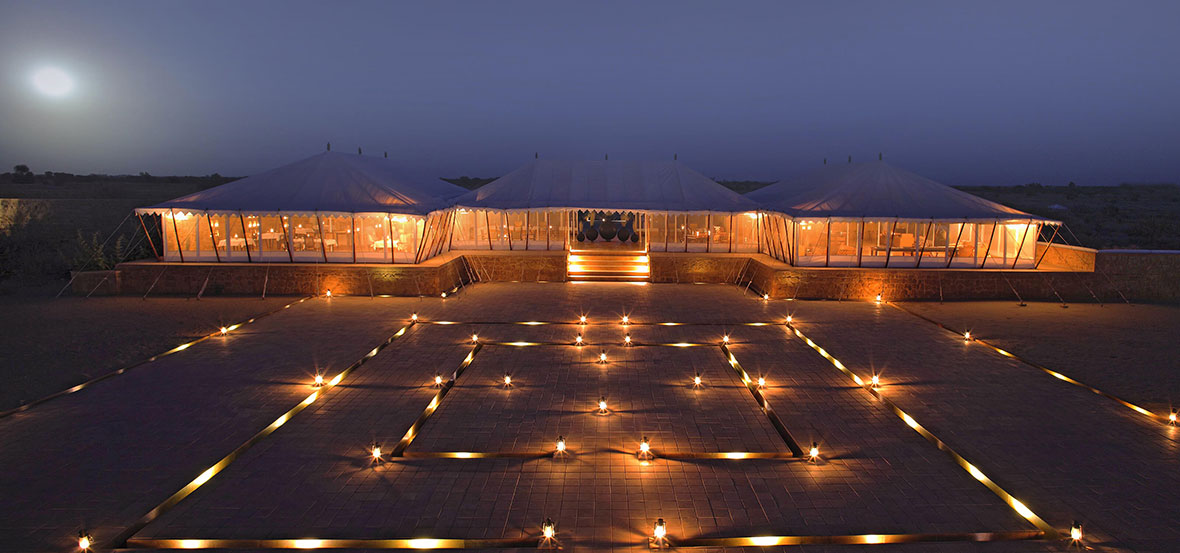 Jaisalmer's far western location means that it doesn't have the abundance of choices found somewhere like Jodhpur or Udaipur. There is, however, a superbly luxurious desert camp on the city's outskirts: SUJÁN The Serai.
Found on a 100-acre private estate of desert scrub, The Serai draws its design inspiration from the royal caravan sites of Rajputana. Tented camp, resort, desert oasis – The Serai is a bit of everything. The dining is first-rate, the service is world class, and the stargazing is spectacular.
SUJÁN The Serai is made up of 21 intimate tents, and the best among these is the privacy and peace of the Royal Tented Suite. Set in a private encampment, this is a glamping experience complete with a heated outdoor plunge pool, a massage area, and tents for dining and lounging.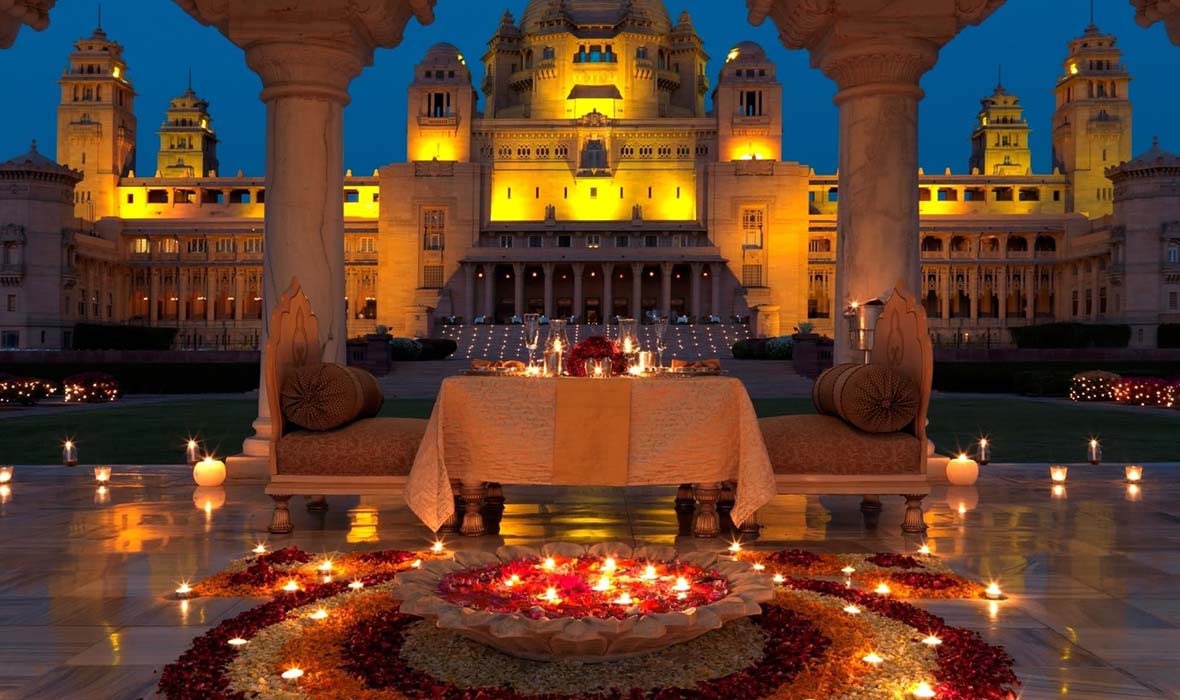 Starting out in New Delhi, travelers head for Agra and the Taj Mahal and then onto the Pink City of Jaipur and the lakes of Udaipur. Heading into the wilds of Rajasthan, visitors stop at Jawai for cycling and wildlife before heading into the desert at the Blue City of Jodhpur for a stay at the regal Umaid Bhawan Palace. And the final stop is Jaisalmer for a stay at SUJÁN The Serai and a journey through the Thar Desert. This journey is ideal for a couple, especially for an engagement or honeymoon. Travelers will luxuriate in a restored Rajasthani palace and travel back to a bygone era of romantic elegance and escape to a tented camp. Sip champagne in lush gardens, indulge in couple's spa treatments, and share intimate candlelit dinners together. During the journey, if couples so wish, a personal photographer will capture the most memorable moments.