For the discerning excursionist who doesn't want to sacrifice luxury in their wilderness adventure, there's glamping. The philosophy of a camp with all the mod-cons can be traced back to the travel pioneers of Victorian Britain, and that spirit of decadent camping lives on in the 21st century in luxury tented camps from India to Indonesia. With Remote Lands, every comfort is at hand, no matter how remote the destination.
India's National Parks by Private Jet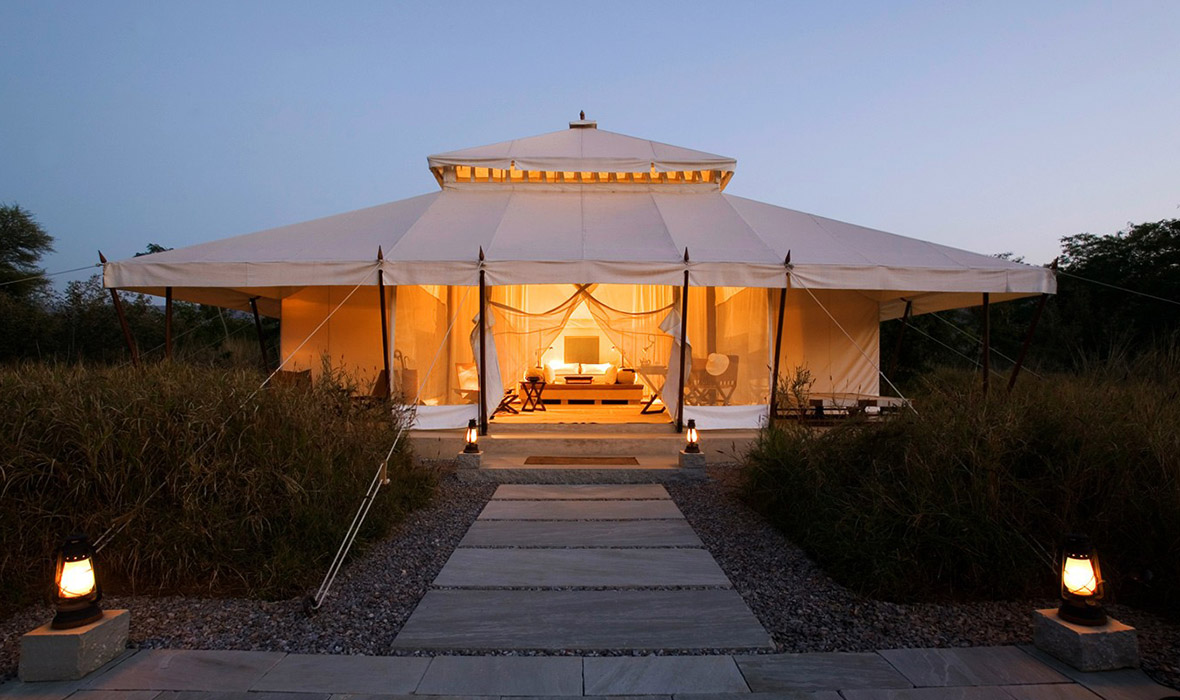 At Aman-i-khas, Oberoi Vanyavilas, and Taj Banjaar Tola, travelers will hop around India on a private jet on this 11-day adventure. Visitors will see exotic national parks and look for the fearsome Bengal tiger, numbering fewer than 2,000 in India. Travelers start off in New Delhi, before jetting off to Ranthambore, Kanha, and Bandhavgarh national parks for game drives, birdwatching, treks, and more riveting adventures.
The usual opulence of the Taj hotels will be a constant throughout. A brand synonymous with luxury is no less fit to go gallivanting around the most interesting wildernesses of India, and a bespoke private jet journey can be designed by Remote Lands for each traveler.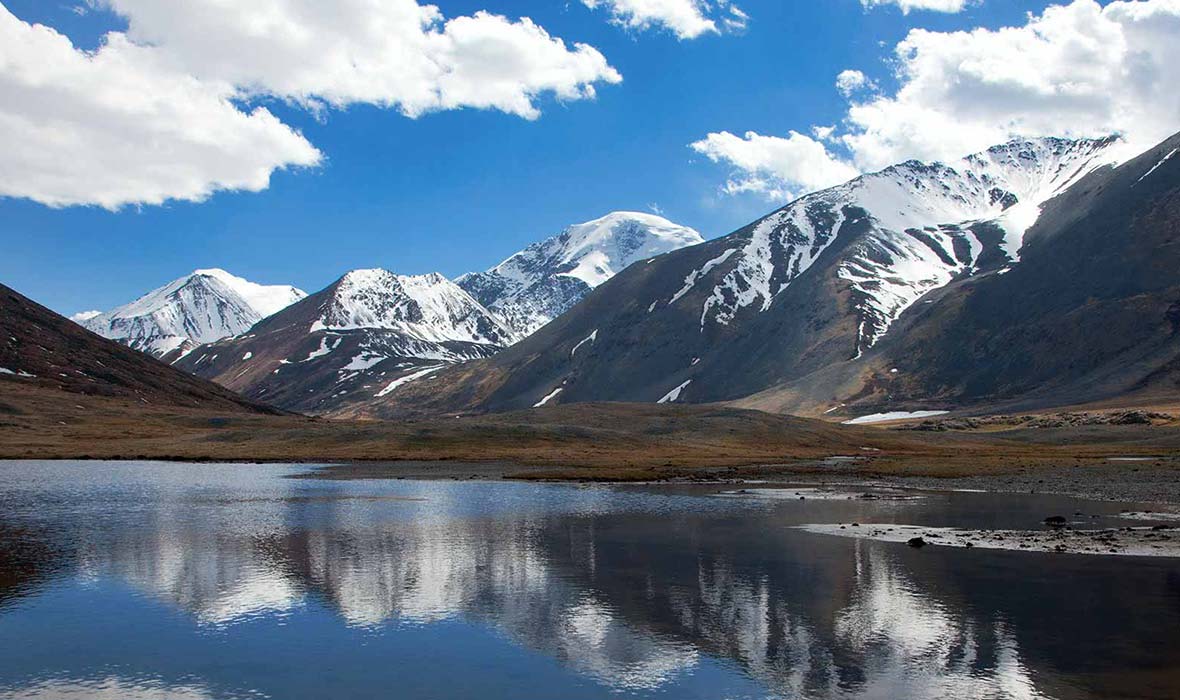 This is off-the-beaten-track glamping. Experience Mother Nature at her best for four days in Mongolia and journey to Lake Hövsgöl. Take the road less traveled and embrace the life of a Mongolian local by staying in traditional felt tents known as a ger camp.
During the summer months, the mountains are coated in bright wildflowers as far as the eye can see, and travelers can explore the secluded grasslands and meet with the nomadic families who have inhabited the grasslands and mountains for generations. On the final day, cruise by boat through the crisp, cool water of Lake Hövsgöl.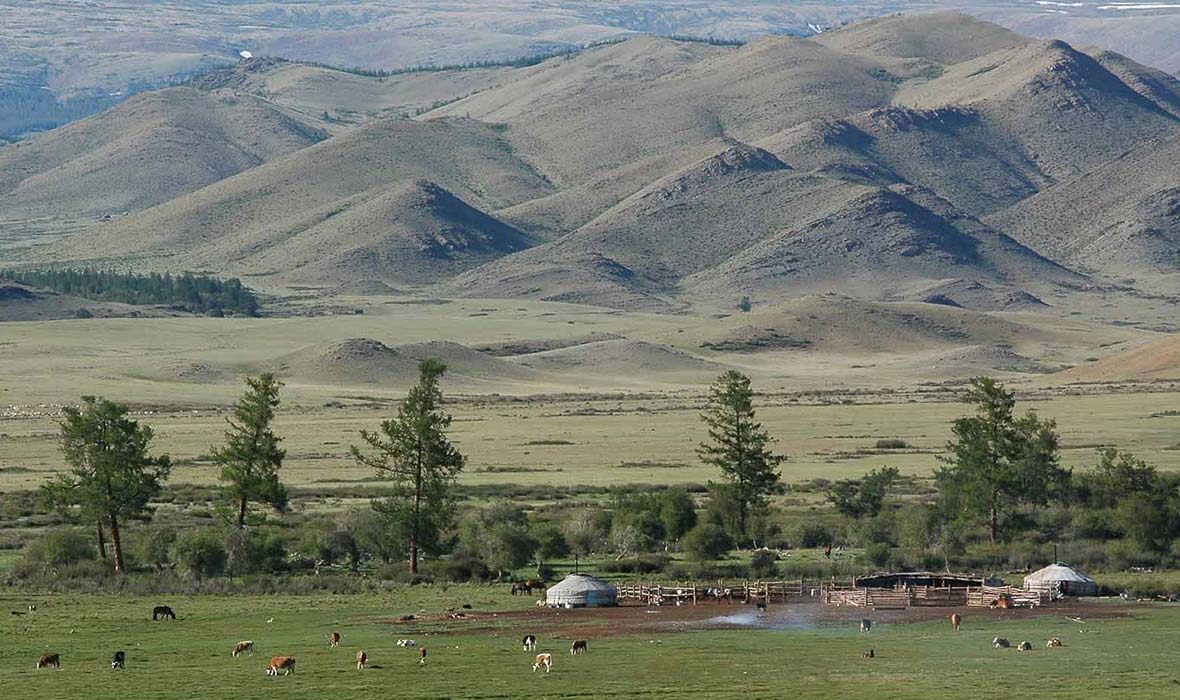 On yurts, in tents, and on trains, this incredible 15-day adventure is a journey through expansive lands and big blue skies. Explorers will cross the majestic Sayan mountains and travel through Tuva's wild landscapes, passing the Kyug Valley and visiting ancient petroglyphs in Khakassia along the way.
Starting in Krasnoyarsk, journey to Amakan, Biy-khem, and onto the Snow Leopard Taiga Camp for hiking, camping, and horseback riding. Then, it's off to Khakassia and onto the famous Ulan Ude for culture and amazing views. The end of the journey will take travelers to the unmissable Lake Baikal – by volume the biggest lake on earth – for more adventure either in the water or on the ice.
Desert Nights Camp and Muscat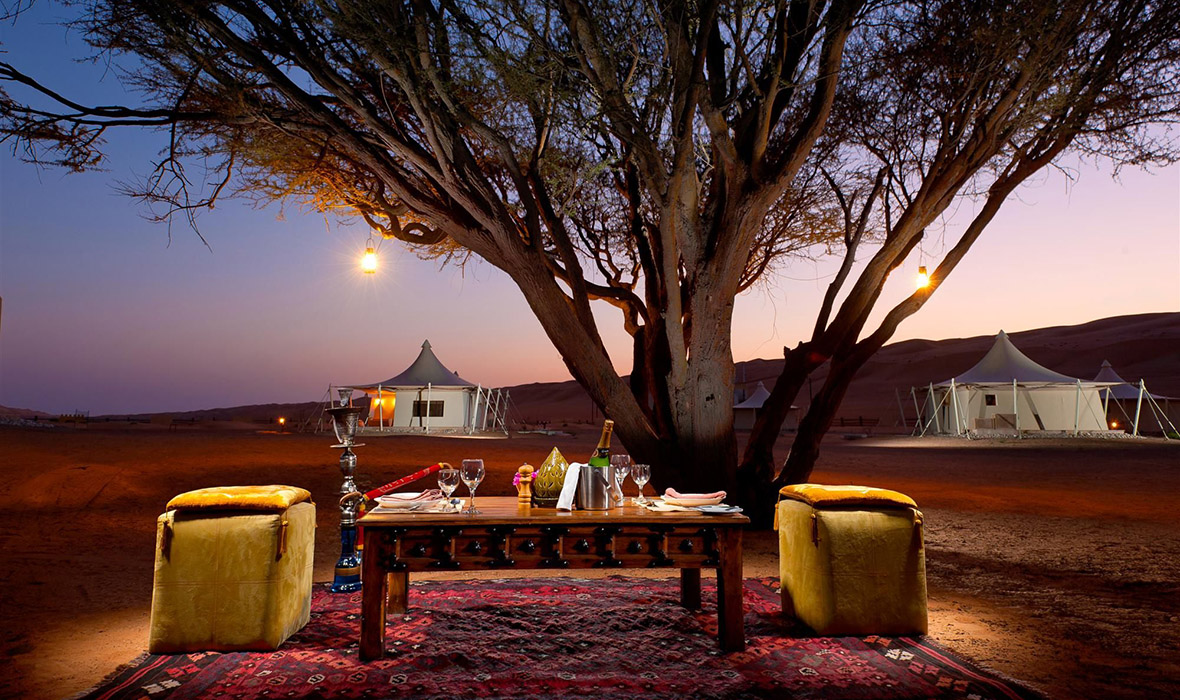 This incredible 10-day desert trip highlights Desert Nights Camp for a five-star glamping experience. This itinerary focuses on chic comforts so that travelers can relax and rejuvenate while enjoying new cuisines and an exotic culture.
The journey begins in the city of Muscat, a hotbed of culture and Arabian cuisine – as well as some of the finest hotels on the peninsula. Then explore the Desert Nights Camp from Wahiba Sands, an opportunity to indulge, stargaze, and dune bash in the deserts of Oman. Before the trip ends, head to Masirah Island for some last minute turtle watching and relaxation.
Chomolhari Base Camp Trek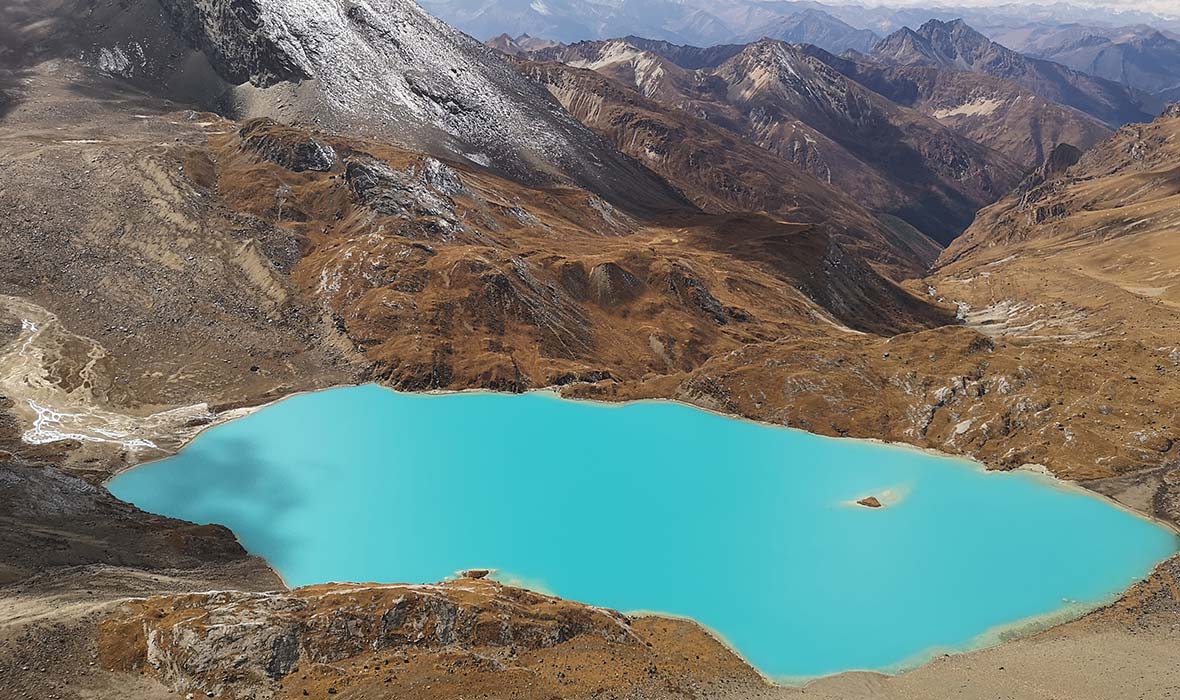 It's the happiest country on Earth, and Remote Lands can organize a back-to-nature luxury camping and resort adventure like no other. This 13-day journey leads deep into valleys and high over mountain ridges to reach the magnificent Chomolhari Base Camp.
This is the holistic Bhutan experience, and while much of Bhutan is still off-the-beaten-track, Remote Lands can arrange for comfortable camping experiences throughout, from purpose-built stone shelters at Soi Thangthanka and camping among the pine trees of Shana to the base of an ancient fortress and in the valley floor of Thang Bue and Chorapang.