I'm sitting on a five-meter long couch big enough to fit at least eight adults. It has 24-carat gold trim, purple ostrich leather upholstery, is embellished by a precious amethyst stone, and cost "tens of thousands of dollars" according to my guide. This ostentatious piece of furniture, handmade in Italy by luxury manufacturer Colombostile, was the first thing I saw when I walked into the lobby of the Reverie Saigon hotel in downtown Ho Chi Minh City. Then I looked to its right and found a gigantic, emerald green clock, also custom-made in Italy, which stands 10-foot tall, weighs almost 1,000 kilograms, and "cost a lot more than the couch". Together they create a fittingly-dramatic entry statement for a hotel which revels in being flamboyant: The Reverie Saigon.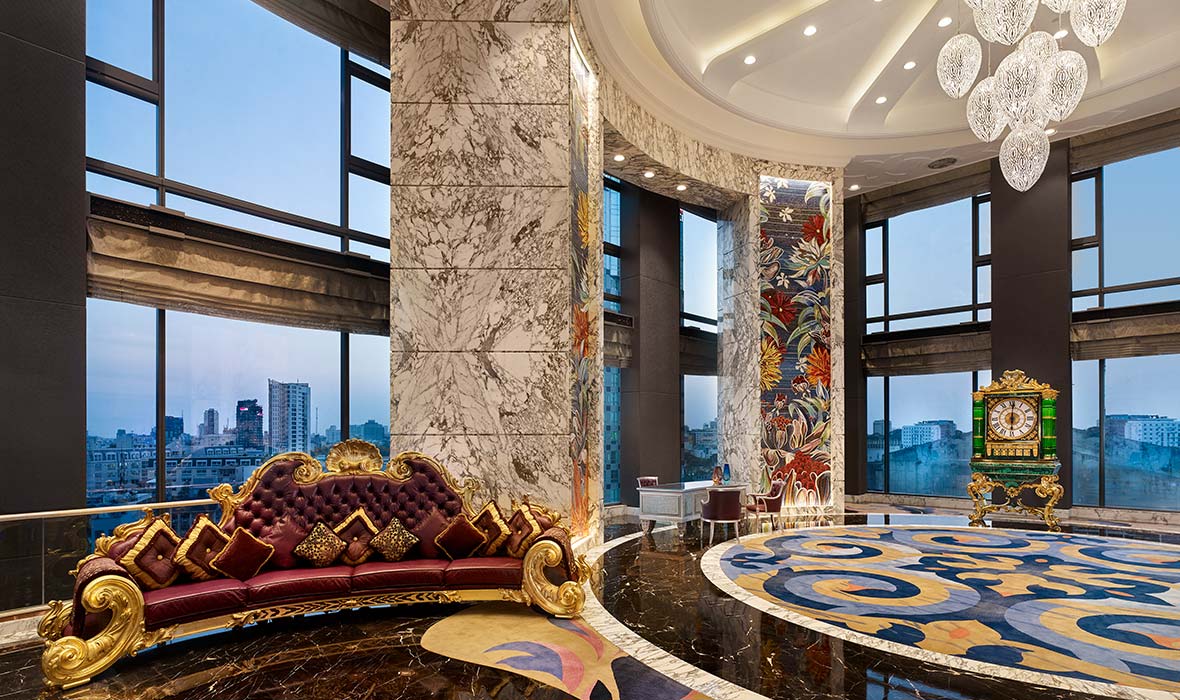 In a market saturated with five-star hotels which, while tastefully designed, look very similar, the Reverie Saigon clearly wants to stand out. The interior decoration of this five-star hotel, which opened in 2015, treads a fine line between being glamorous and gaudy. Layer upon layer of design competes for your attention. There is so much going on at times, in this regard, that your eyes don't quite know where to look.
This extravagance won't appeal to everyone. But I found the Reverie Saigon a welcome change from the typical minimalism and muted tones of most of its competitors. I have been inside dozens of luxury hotels and resorts across Europe, Asia and Australia yet never have I seen a property quite like this. With its bright colors, theatrical furniture and quirky art this hotel feels like it has been made to be photographed, and made to be photographed in.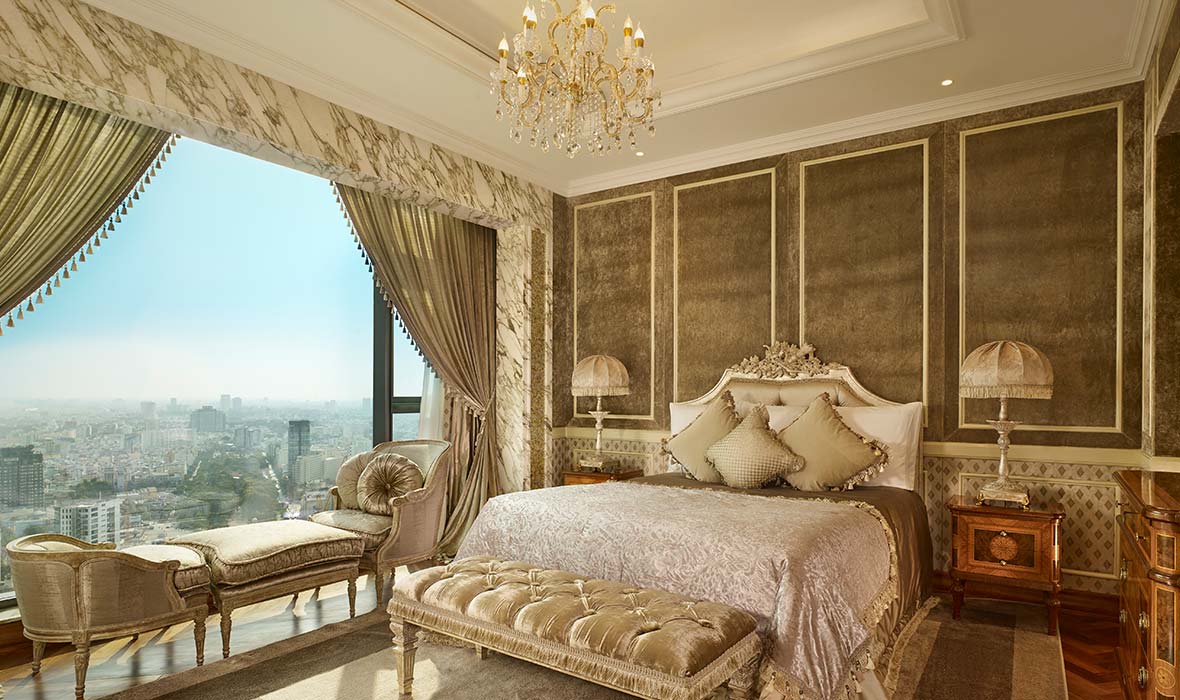 Unusual buildings like this are social media dynamite, with younger generations delighting in being captured in such salubrious, eye-catching surroundings. I get the sense the Reverie Saigon was well aware of this and has gone out of its way to make its hotel not just beautiful but interesting. There was not one space within its walls that I found boring or repetitive.
Intricate design was central to the concept of this 286-room hotel. A star-studded list of Italian designers were involved in the creation of Reverie Saigon, including Luca Baldi of Baldi Home Jewels, Alfredo Colombo of Colombostile, Roberta Giorgetti of Giorgetti S.p.A, and Dario Rinero the CEO of Poltrona Frau Group. While the hotel's exterior is hyper-modern – it occupies the majority of the gleaming 39-storey Times Square building – its interior is draped in the old-world charm for which Italian architecture is renowned.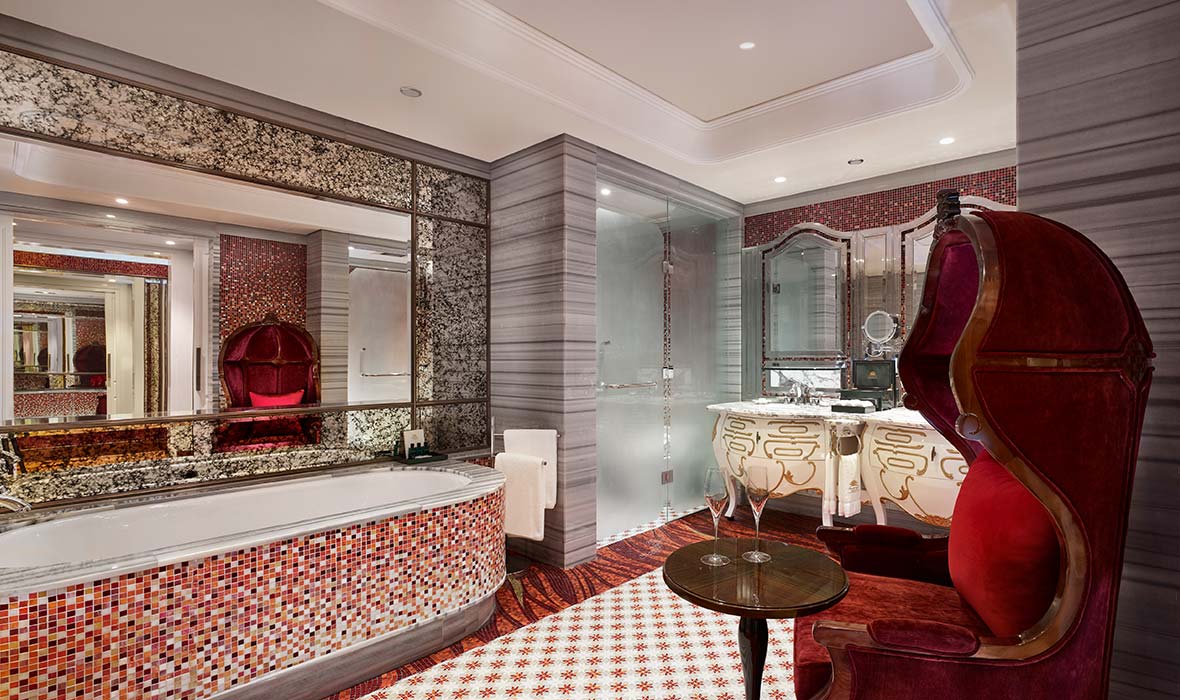 Spread out through the Reverie Saigon are some 1,200 meters of high-end European fabrics by Rubelli, a revered fabric manufacturer from Venice which did the upholstery for the private boxes at Italy's top opera house, Milan's Teatro alla Scala. I could continue listing the seemingly endless design features of this hotel but, by now, I think you get the picture. Brash. Eccentric. Stunning. Those three words sum up the Reverie Saigon and probably could have saved me a lot of long-winded description.
Before I move on from the topic of design I must say that, what really stuck in my mind, was the gorgeous use of tiled mosaics throughout the property. I first noticed these glittering, hand-made creations in the palatial, 276-metre two-bedroom Saigon Suite. Now this is a proper suite. Two storeys tall and with soaring floor-to-ceiling windows which offer heart-stopping views across the skyline of Ho Chi Minh City. Intricate floral mosaics decorated the floors of one of its two bathrooms, while the other had equally exquisite mosaics on its walls. This opulent suite also has a dining table and barrel chair originally designed by great American designer Frank Lloyd Wright, and a beautiful Veliero bookcase comprised of 1,800 individual pieces originally designed in 1940 by Italian Franco Albini.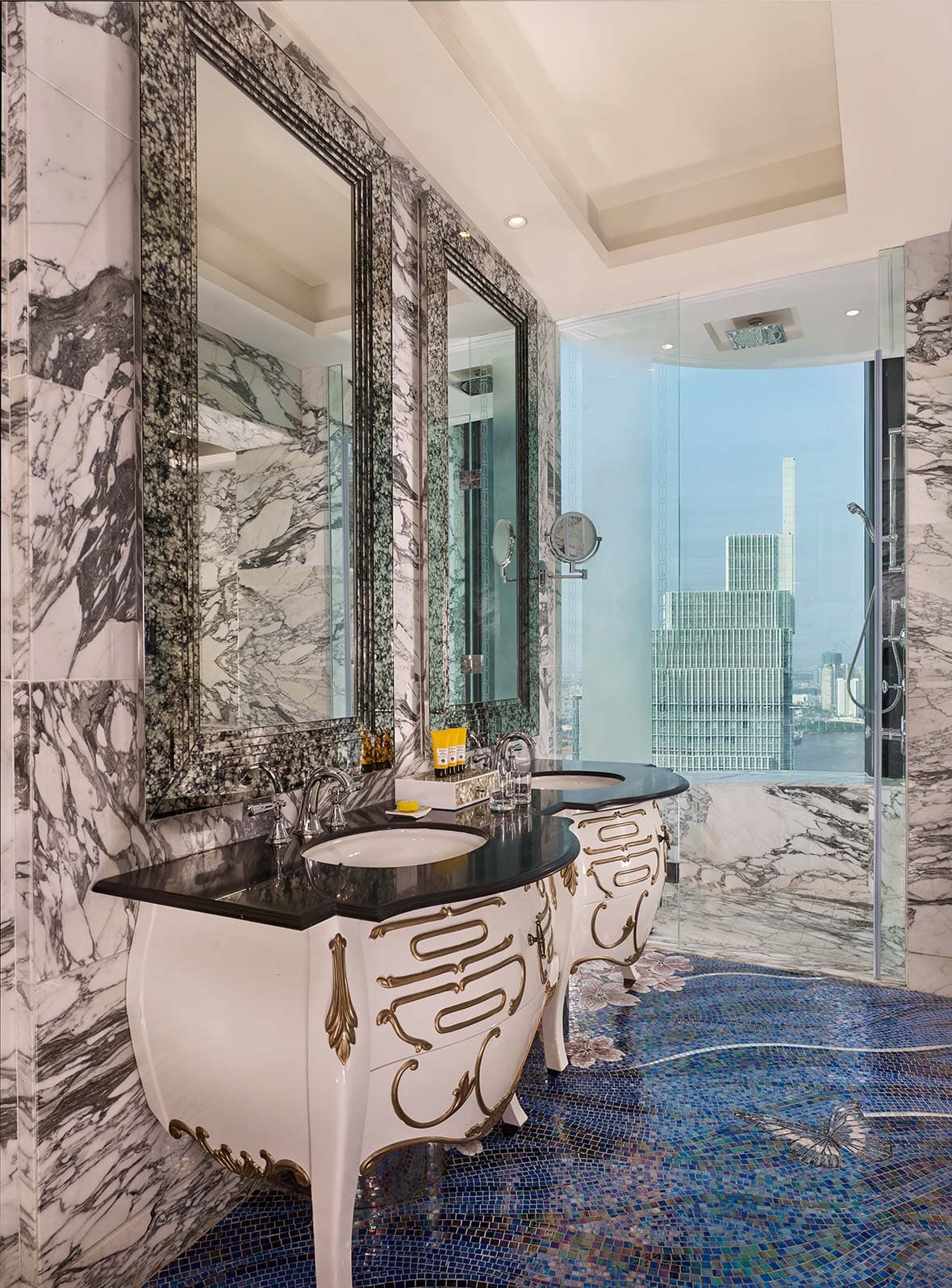 Similarly lavish appointments are evident throughout all of the Reverie's rooms and suites, which all are particularly spacious, boast luxury linen, have floor-to-ceiling windows and cutting edge technology. The entry-level deluxe rooms are huge at 43sqm, while the Grand Deluxe (53sqm), Panorama Deluxe (53sqm), Junior Suite (63sqm), Executive Suite (78sqm) and Designer Suite (126sqm) are all offer a great sense of space.
The rooms have a writing desk, a chic couch, walk-in closets, a Nespresso machine, Chopard toiletries, Frette 400-threat count bedsheets, a complementary mini bar stocked with snacks and drinks, and two flat-screen TVs – one in the bedroom and one in the large bathroom. The suites have most of that plus Hermes toiletries, 600-thread count sheets, goose down duvets and a dozen pillow options.
Tech-wise, all of the rooms and suites have media hubs which boast universal power outlets, USB and HDMI outlets, and audio and video inputs. A Bluetooth system lets guests stream music from their personal mobile devices through the sound system.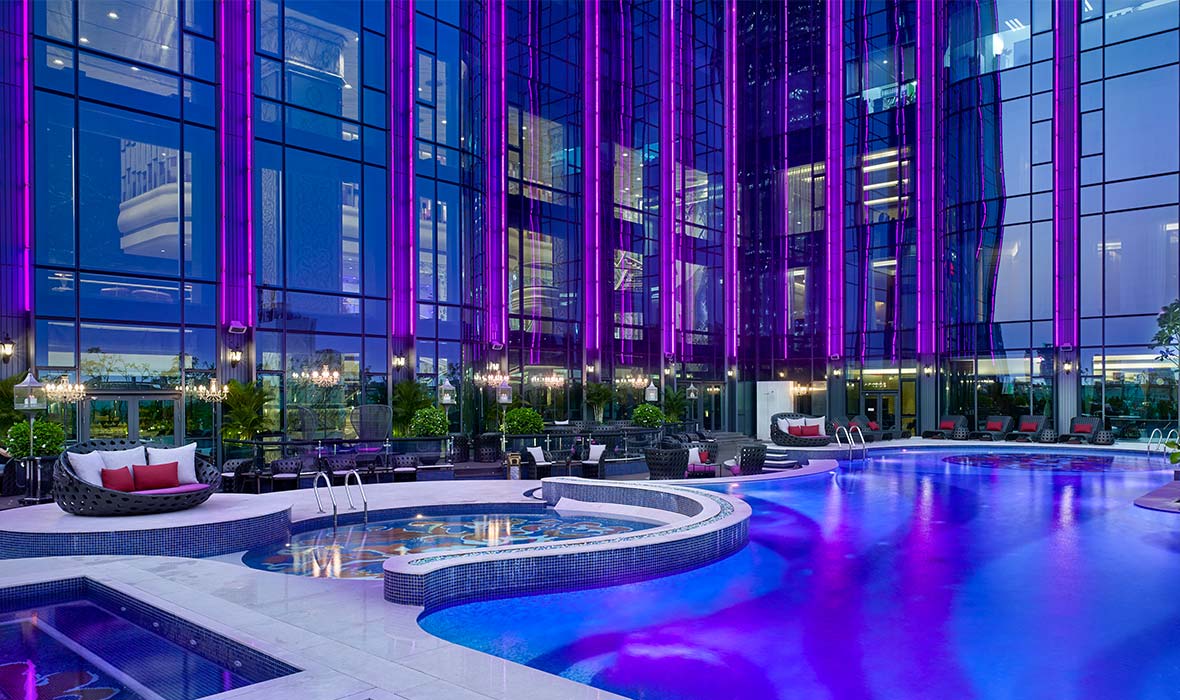 For guests who managed to drag themselves away from these sumptuous accommodations, there is much to see, do and consume within the common areas of the Reverie Saigon. Occupying the top two floors of the hotel is the magnificent, 542sqm Reverie Lounge. Exclusively available to suite guests, this lounge serves the complementary buffet breakfast as well as afternoon tea, evening cocktails, canapes and light snacks throughout the day.
Then there's the Reverie Saigon's three fine dining establishments – the sophisticated French cuisine of Café Cardinal, the bold Cantonese offerings of The Royal Pavilion, and the home-style Italian dishes at R&J. For guests who want to work off their indulgences at these restaurants there is a state-of-the-art fitness center and 24-metre outdoor pool. Alongside the gym is The Spa, a huge 1,200 square meter facility spread across the sixth and seventh floors of the hotel. The Spa has 10 treatment rooms, separate men's and women's steam and sauna facilities, a beauty salon and a comprehensive menu offering a mix of Asian and Western-inspired treatments.
Should you wish to leave the hotel you will walk out into the middle of the District 1 shopping precinct, home to the best high-end boutiques and department stores in Ho Chi Minh City. For trips further afield guests can hire one of the Reverie Saigon's fleet of more than a dozen luxury vehicles. These include a Bentley, a Rolls-Royce limited edition Phantom Dragon and a Maybach. Yes, the Reverie Saigon is very conspicuous.