Winter may seem like a long way off, but for the skiing enthusiast looking to hit Japan in style, now is the time to start thinking of a powdery paradise in the winter wonderland of the rising sun. From the chalets of Niseko to the bathing monkeys of Nagano, Japan's skiing options are varied. Here are some slopes and luxury accommodations visitors to Japan won't want to miss.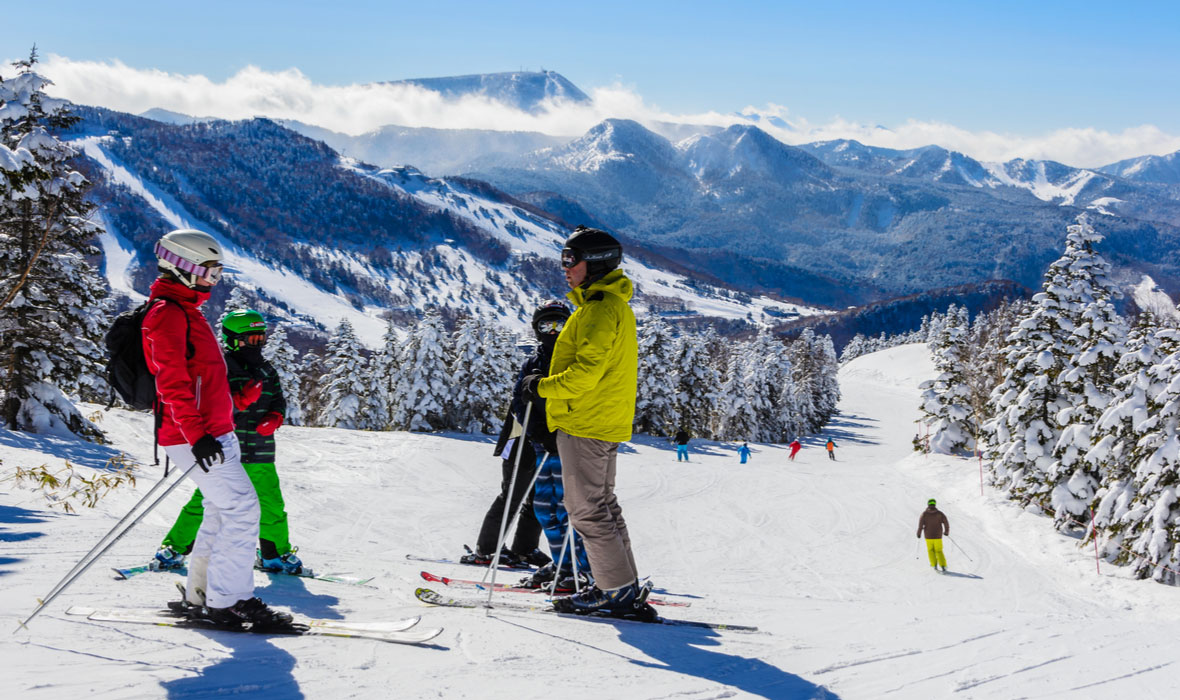 Just a few hours to the west of Tokyo lies Nagano, a city in the mountains and home to the Tsugaike Kogen Ski Resort, which once hosted the 1998 Winter Olympics. The ski season begins in November and extends to April with average monthly snowfall reaching a climax of 130 inches in February. With world famous powder, that's Japan skiing done right.
Nineteen lifts and a gondola whisk skiers to a variety of slopes that range in difficulty from Olympic slalom to bunny slope. After a day of carving shapes in the powder, travelers will wan to consider staying at the Ryokan Sayaka, because the only thing better than a rural ryokan is one in ski country. It has been family-run for 17 generations, features traditional Japanese architecture, gourmet regional cuisine, and – of course – natural hot spring baths.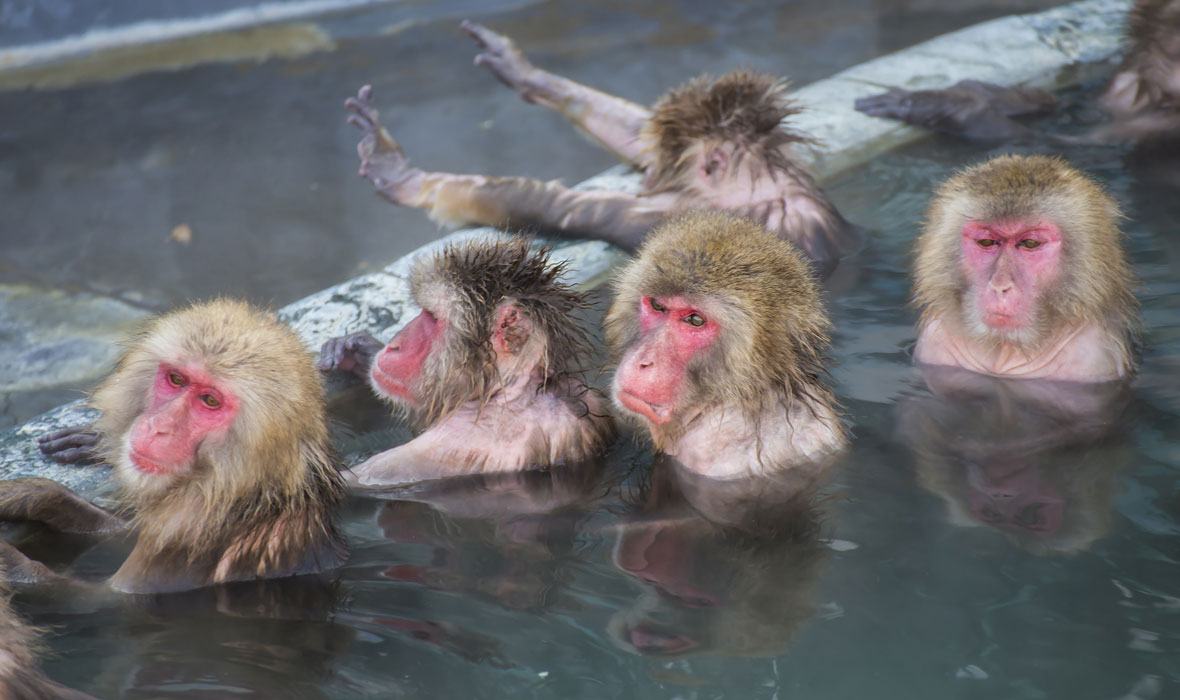 The region is also home to Jigokudani Monkey Park where the famed snow monkeys can be seen bathing in hot springs themselves, albeit in a manner that's a tad less Zen than what you might expect back at the ryokan.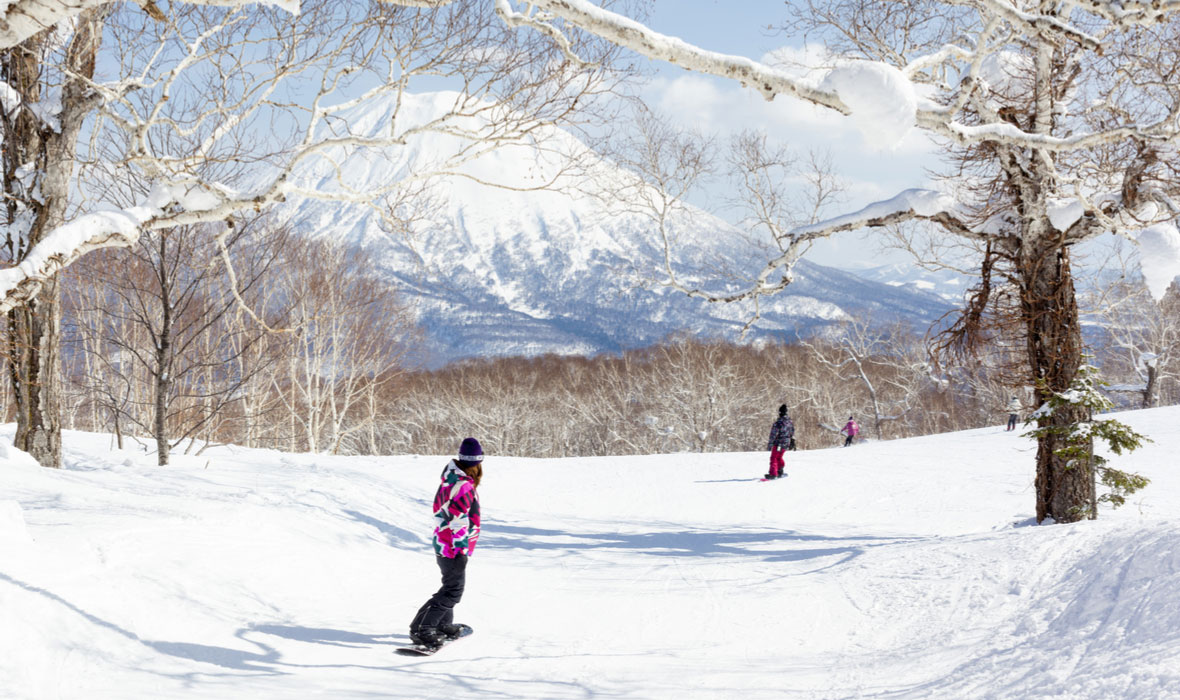 Niseko lies in the center of Japan's northernmost island, Hokkaido, and is home to Mount Yotei, which has been widely dubbed the "Mount Fuji of Hokkaido." The area has also become synonymous with top quality ski resorts, as it houses six unique places to ski and is never short of snow.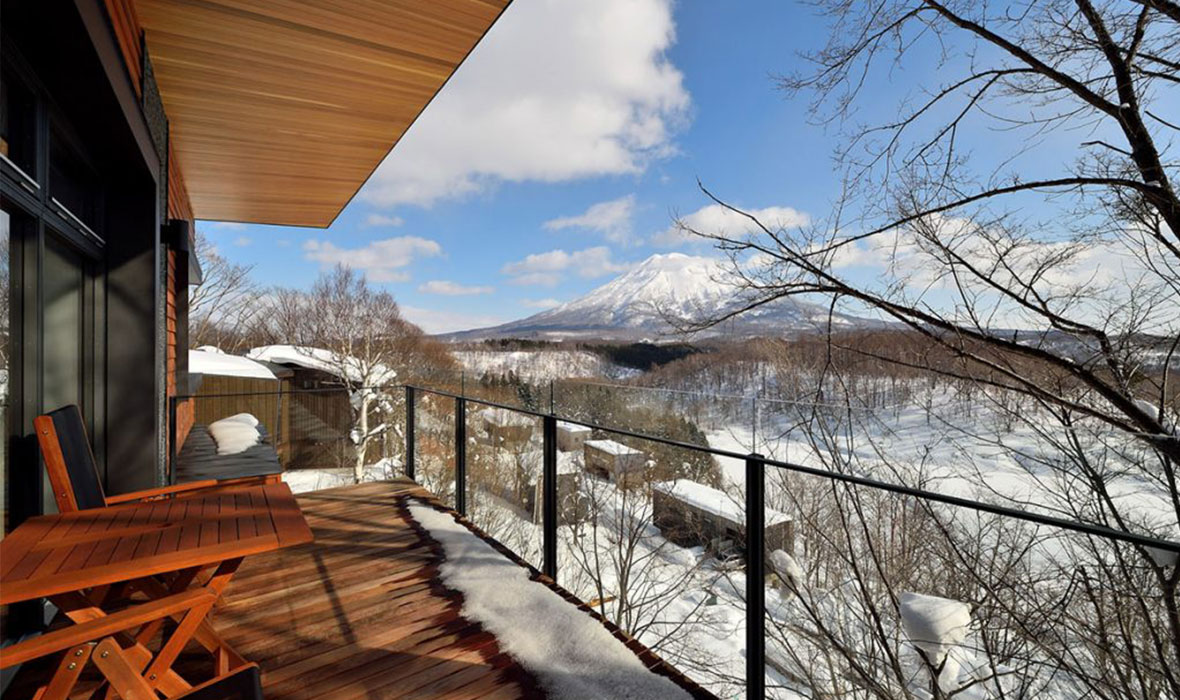 Moreover, the ski resorts uniquely offer views centered on a single, imposing mountain – Yotei – as opposed to a mountain range. The area also boasts a number of chalets available for rent. These are essentially upscale ski cabins, and we highly recommend the Kasetsu for big groups of Japan skiing enthusiasts.
Imagine staying with your friends there, a ski chalet with modern design aesthetics, six bedrooms, luxurious furnishings, and a Japanese onsen. At the foot of Niseko's largest ski resort, Niseko Hirafu, you can walk to a ski-lift to kick off a day on the slopes or take a short shuttle to experience nightlife in Niseko. While the Ryokan Sakaya offers high culture in the mountains, the Kasetsu delivers a homelier feeling spiked with world-class luxury. This type of accommodation is for family and friends who like to stay together when they play together.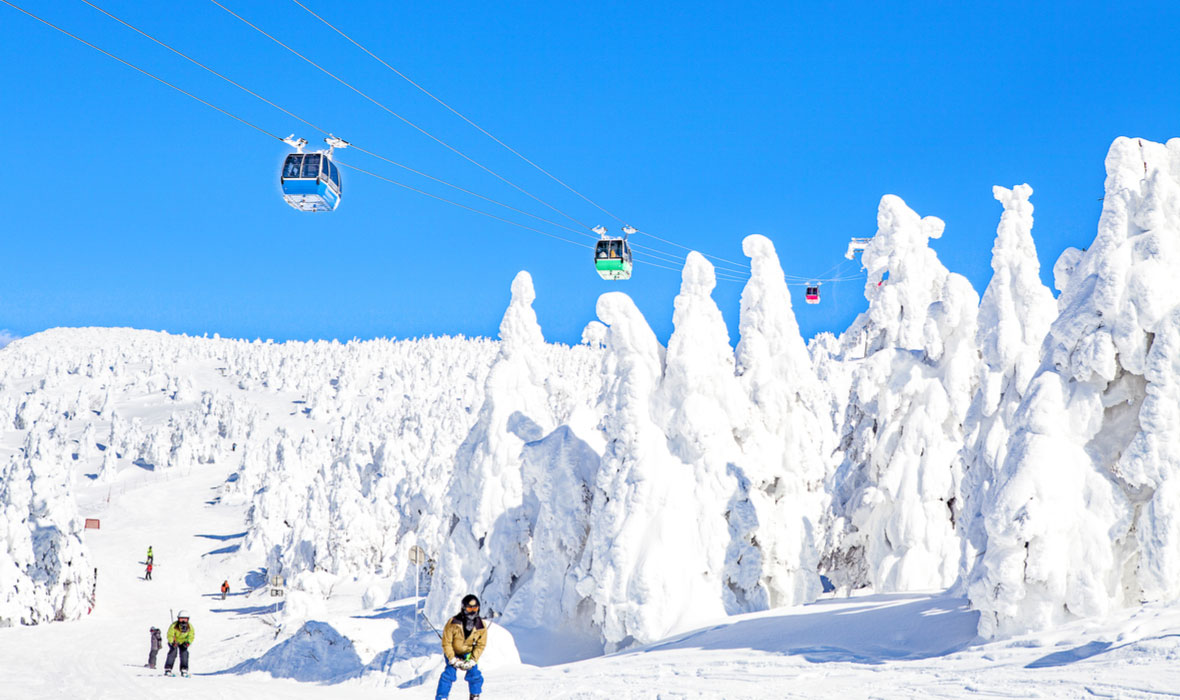 Located on the border between Yamagata Prefecture and Miyagi Prefecture, Mount Zao's ski resort is renowned as one of the oldest in Japan, but perhaps it is best known for its "snow monsters." Don't panic, this is not some kind of sasquatch and there is a perfectly reasonable, scientific explanation: snow and wind.
That's right, it is nothing more than an abundance of snow and freezing winds that come together to create these statues to the bizarre that line the upper reaches of the mountain, but this explanation doesn't make them any less fascinating to look at.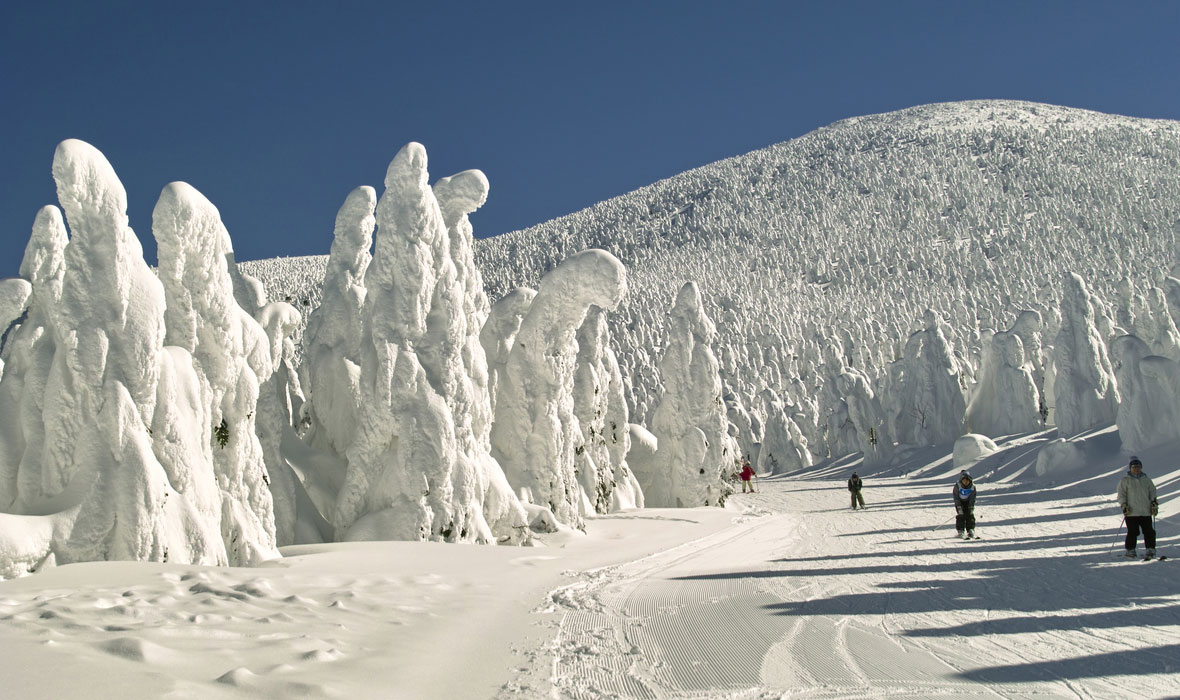 Get a selfie with these in the background and see if it doesn't get more likes than your current mugshot. In all honesty, though, they are beautiful, and soaring down this mountain to the monster-free stretches below is one of Tohoku's best kept skiing treasures.
At the foot of the slopes, travelers can warm up their bones at the Chikusen Mount Zao Onsen, a luxurious resort and spa with spacious rooms, hot spring baths, and a chic bar. It's an ideal place to unwind, relax, and update social media with your new GoPro footage.