As I walk away from the Taoist temple, its doors locked, I hear a voice from above me. "Hello, hello," a man calls out. I turn around but see no one in this narrow alley in Kolkata. Then from out of a colorful, sky-blue and blood-red doorway rushes an elderly Chinese man. We make eye contact and he waves me into the temple.
This is Li, the caretaker of Choonghee Dong Thien Haue temple, the man with the keys to its locked doors. While we walk up its tight staircase to the second-floor prayer halls he explains in broken English that they receive very few visitors. I assume that he means very few tourists, but he corrects me. The temple receives hardly any visitors of any nationality.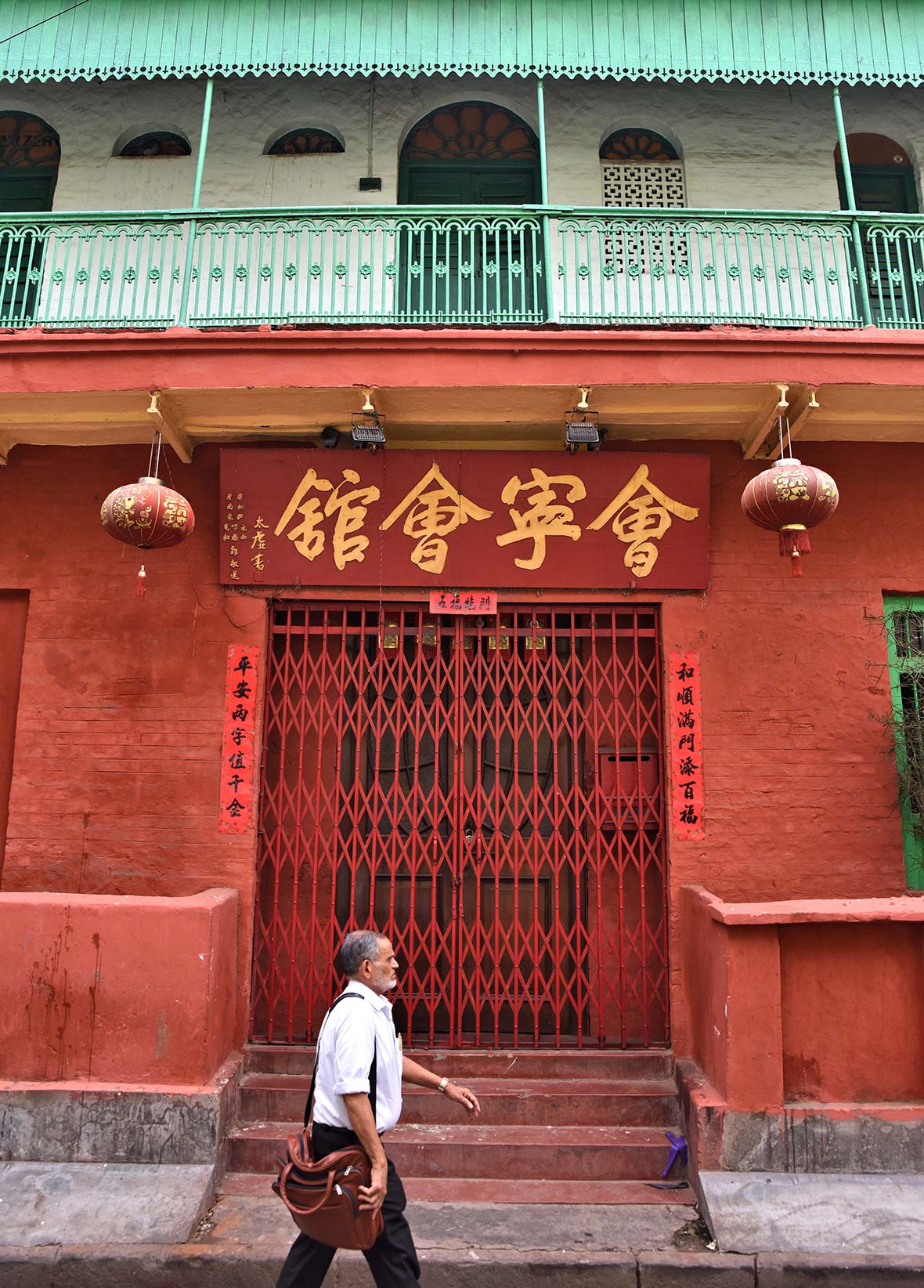 Travellers don't know about this temple, built in 1858, and there are very, very few Daoists in Kolkata, a city which is 76 per cent Hindu and 21 per cent Muslim. "How many Daoists are there in Kolkata?" I ask Li about this Chinese religion. He shakes his head and shrugs his shoulders in a manner which comes across quite clearly to me as: "Hardly any".
That wasn't always the case, though. In the mid-1900s there were, by some estimates, up to 20,000 ethnically Chinese people living in Kolkata. Most of them lived here at Tiretta Bazaar, also known as Chinatown. This was the biggest Chinese community that India has ever boasted. It had an enormous and lasting impact on the culture and cuisine of Kolkata. Now this community is in danger of dying out, with only a few hundred ethnic Chinese still living in Tiretta Bazaar.
So how did the Chinese arrive in India, why did so many pick Kolkata as their base, and what has caused this community to shrink so significantly? Let's go back to the start. It all began with Tong Atchew, the first Chinese settler in India. A tea trader from southern China, Atchew arrived in Kolkata in 1778. He soon did a deal with Warren Hastings, the Governor-General of India.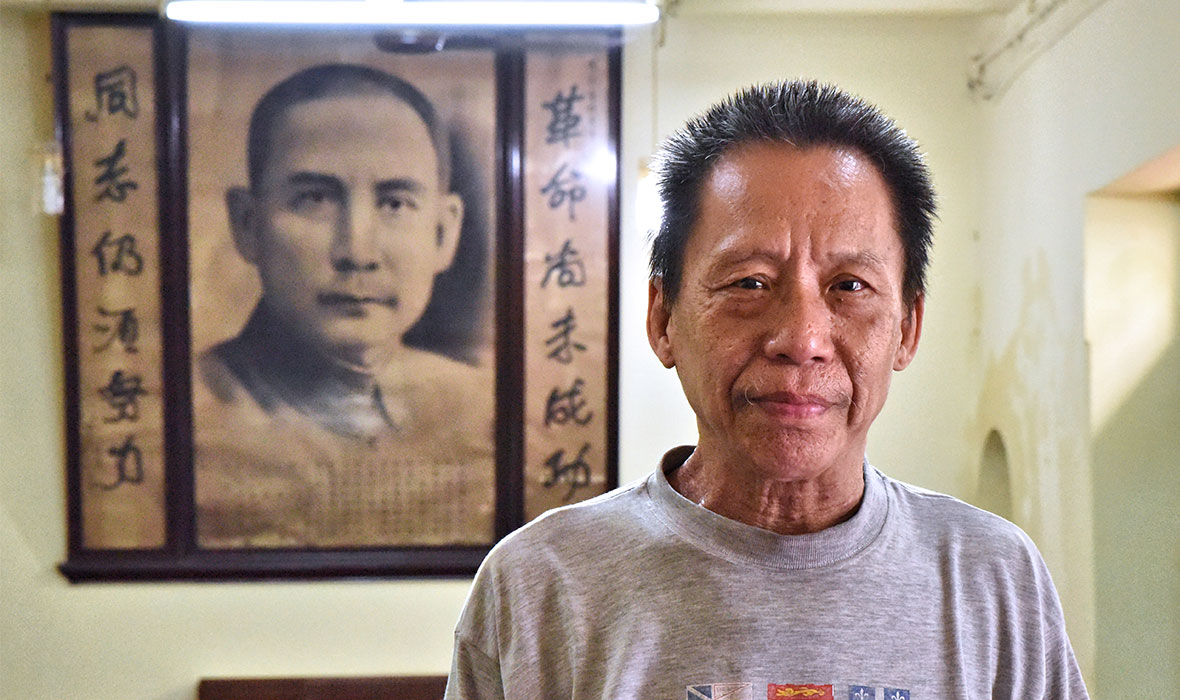 Atchew gave the Brit a big package of prized Chinese tea in exchange for which he was offered a large parcel of land near Kolkata, which just six years earlier had been made the capital of British India. Due to its new, elevated status, and the money being pumped into the city by the Brits, Kolkata was an attractive place to do business.
Atchew set up a sugar mill on this land in Achipur, south-east of Kolkata, and brought in many Cantonese and Hakka workers from the Guangdong and Fujian provinces of southern China. Gradually, other traders began to settle in Kolkata, establishing their own businesses. By the turn of the 20th century there were as many as 2,000 Chinese people in Kolkata.
It was over the following 50 years that this population exploded. This was a tumultuous and bloody period for China. The Chinese Civil War raged from 1927 to 1949, during which time China was also invaded by Japan. In Nanjing, the capital of the Republic of China at the time, as many as 300,000 people were murdered by Japanese soldiers.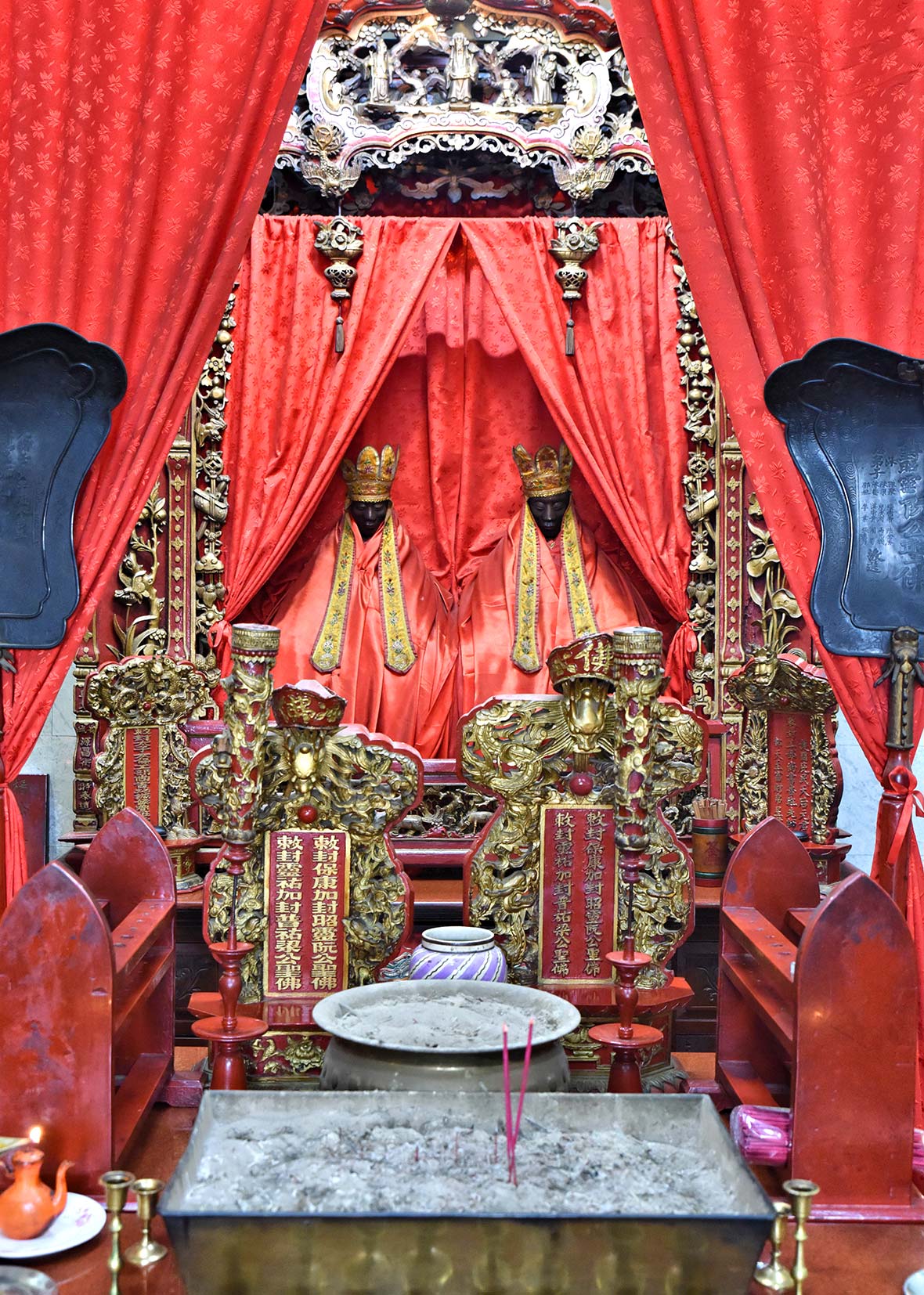 Amid all this trouble, hundreds of thousands of Chinese people fled to other parts of Asia, including Kolkata. Tiretta Bazaar, up to this point just a small community, went through a major boom. The Chinese immigrants took up jobs as dentists, cobblers, carpenters, silk traders, tannery owners, and restaurateurs. Many of the Chinese women used their paper art skills to create lanterns, ornaments and flowers to be sold for religious festivals in Kolkata.
These Chinese settlers also spread the use of what has become an icon of Kolkata – the hand-pulled rickshaws. This mode of transport had been used in China for centuries prior to that but only emerged in Kolkata in the late 1800s. Rickshaws are now considered one of the symbols of Kolkata and are still in use on its streets, including around Tiretta Bazaar.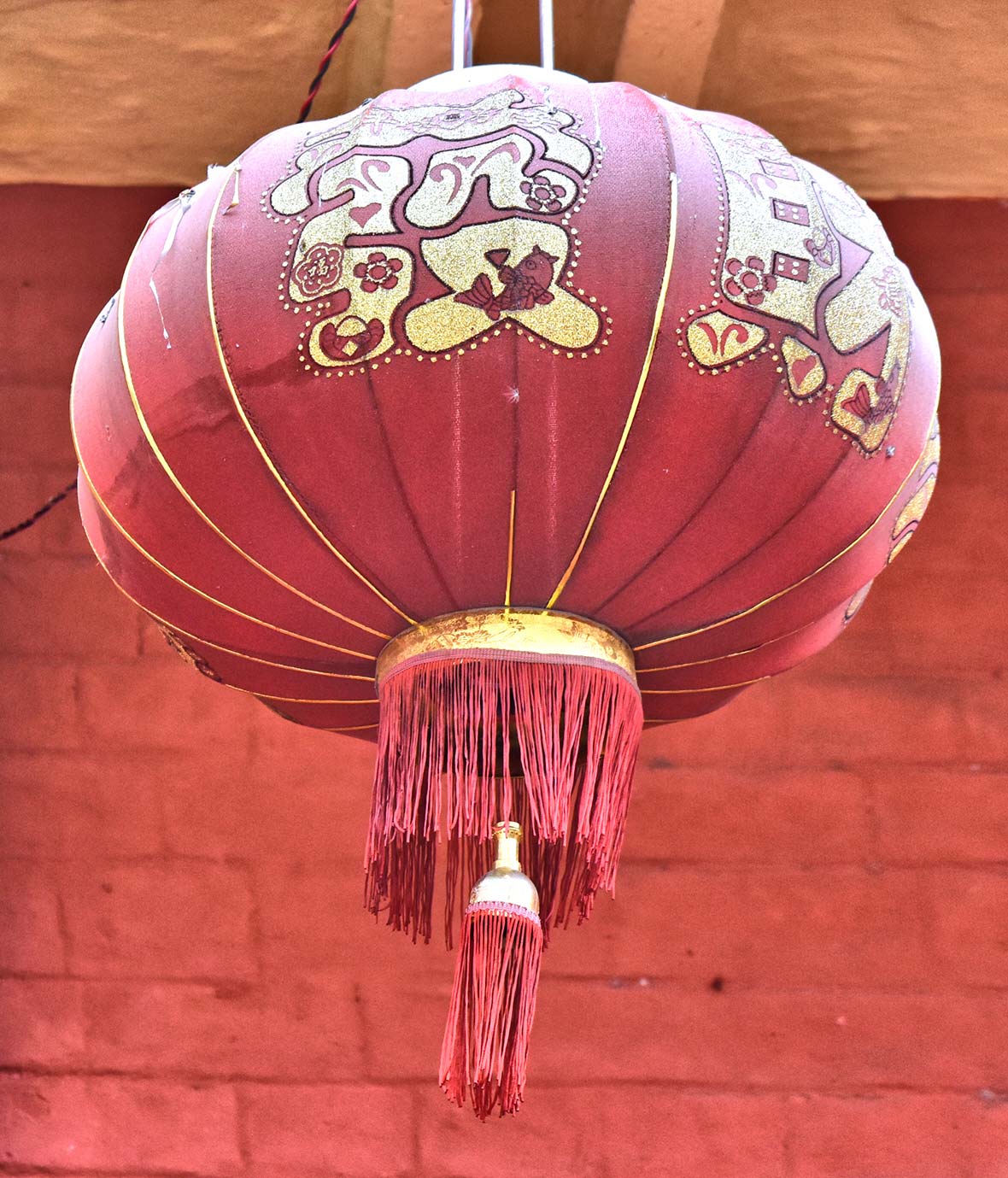 Perhaps the most lasting legacy of these Chinese settlers, though, is the Indian-Chinese fusion food for which Kolkata is famous. Dishes like Ginger Chicken, Jalfrezi Chicken, spicy Chow Mein noodles and Manchurian Fish combine Cantonese staples like sesame and soy sauce with the chili-driven spice of Indian cuisine. The result is quite similar to food in Malaysia and Singapore, countries which have heavy Chinese and Indian influences.
As I wandered through the interconnected alleys of Tiretta Bazaar I came across many hole-in-the-wall restaurants serving this cuisine. I couldn't resist filling up on my favourite dish – Chow Mein with extra chilli. It gave me the energy to explore the neighbourhood and visit its several other Chinese temples.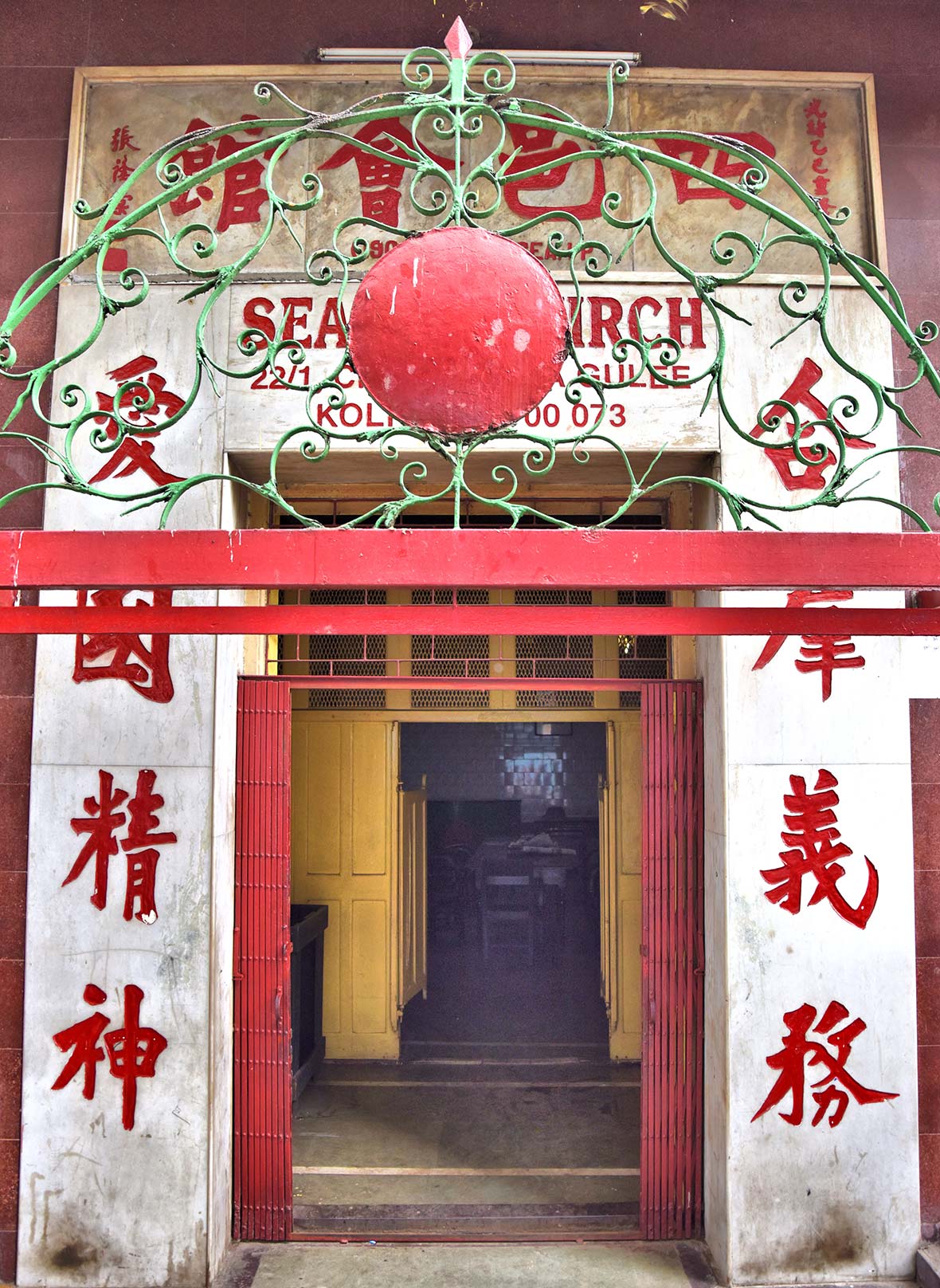 Sea Ip, Nam Soon, Ling Liang and Toong On temples are all located within a few minutes' walk of each other in Tiretta Bazaar. Each of them were empty when I arrived, except for Toong On Taoist Temple, which was filled with Indian workers carrying out what looked like a major renovation. In my few hours there, that was the only sign of health among Tiretta Bazaar's Chinese community.
It just hasn't been the same here since 1962. What happened in that year ended a golden era for Kolkata's Chinese settlers. The outbreak of war between China and India meant that, in the eyes of the Indian Government, many of these settlers were no longer welcome. Thousands of Chinese people were deported from India.
Many more read the writing on the wall and left of their own accord, moving either to places like Australia, Singapore, Malaysia, the US, Canada or back to their homeland. Perhaps one day their ancestors will return to Kolkata, to revive the dying community of Tiretta Bazaar. That seems unlikely, though. For now this Chinese community is holding on dearly, offering inquisitive visitors to Kolkata a portal into one of the most fascinating periods in the city's history.