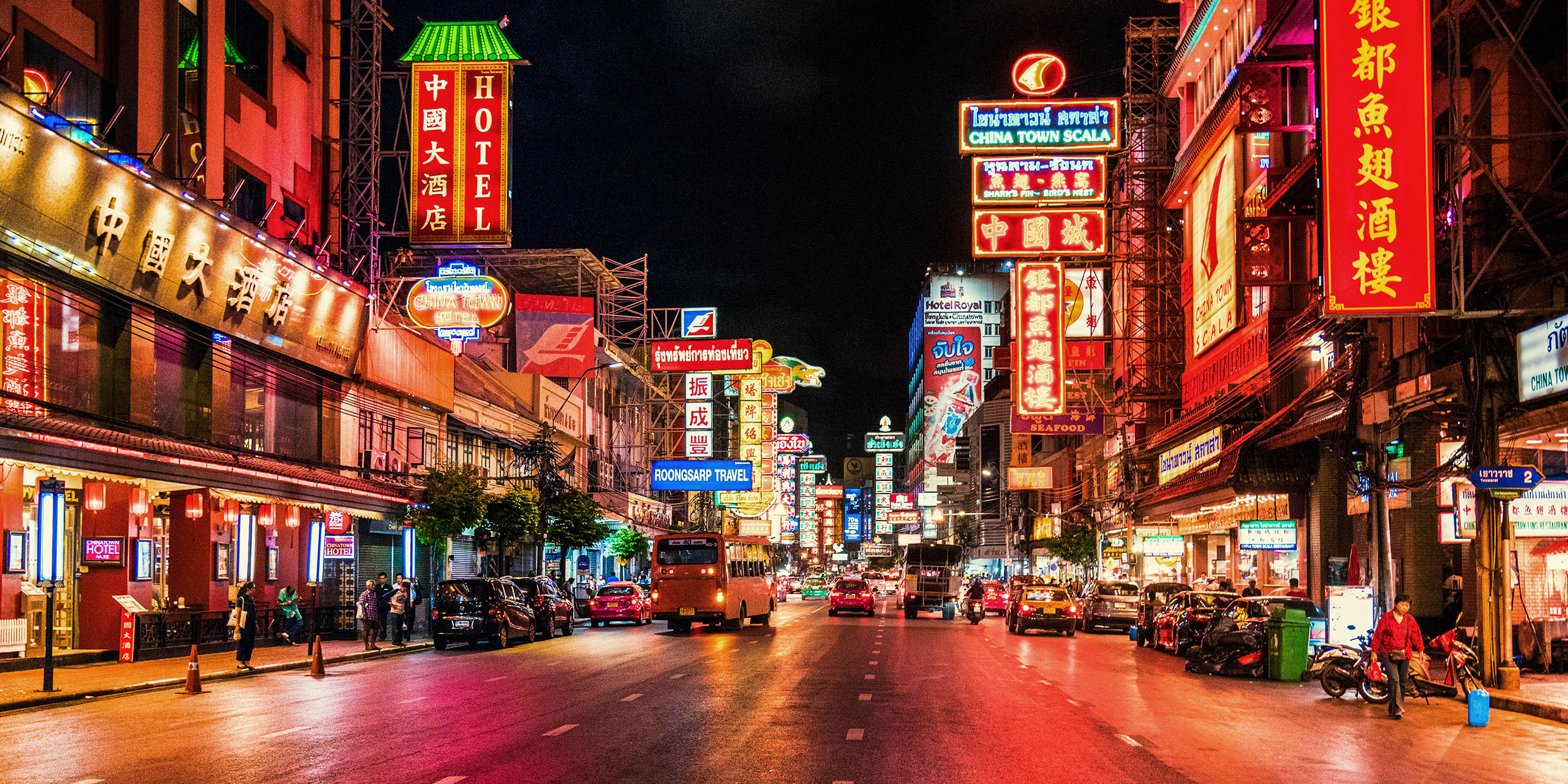 One of Bangkok's most charismatic neighborhoods, Chinatown has witnessed an injection of vital energy with new bars and galleries setting up shop alongside its pre-existing markets and gold shops. Yet while a younger generation of residents is adding something fresh, the balance between tradition and change makes this one of Bangkok's most rewarding areas to explore.
Chowing Down in Chinatown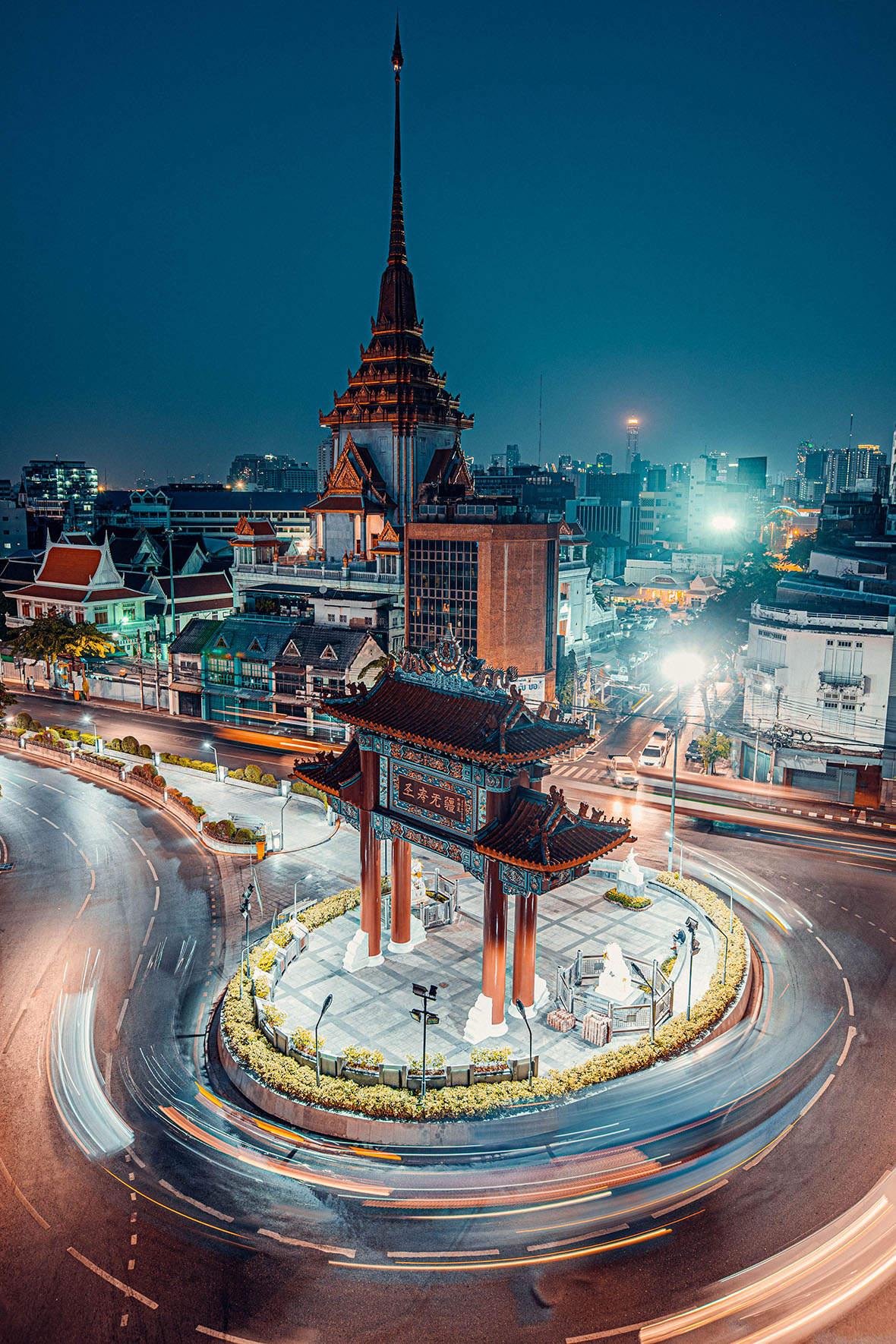 They take their cuisine very seriously in Chinatown, meaning that only the best vendors can keep business alive. There's a strong Chinese influence here, as you might expect, meaning that delicious noodle dishes and roast meats such as pork, duck, and goose are the order of the day. It pays to follow the crowds to the busiest vendors when finding a suitable street food option. If the place is packed, you can be sure that the flavors are good and the hygiene standards are high.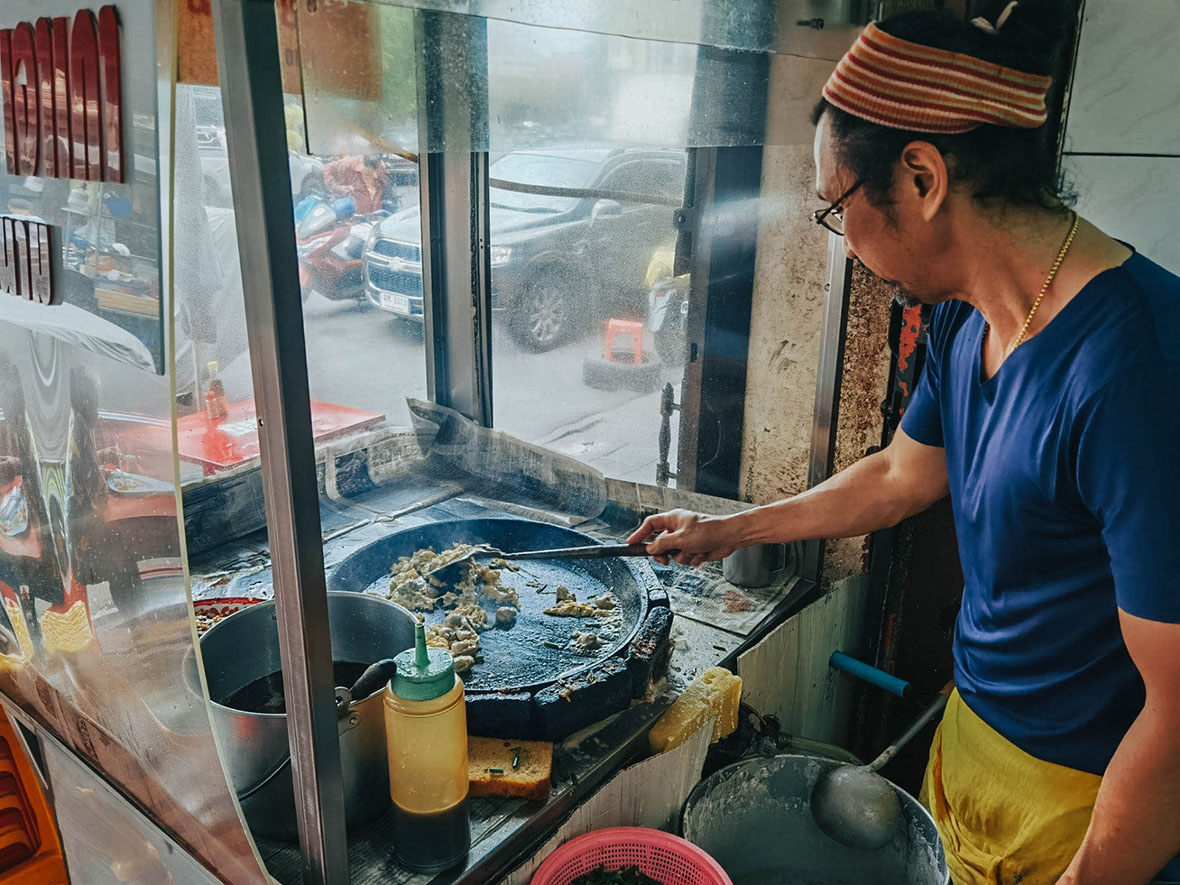 Our favorites include Nay Mong which majors in hoy thod (oyster omelette), a gooey, decadent thing of beautiful simplicity that is as addictive as it is unhealthy. Lim Lao Ngow food stall is known for their legendary fishball noodle dish (guay tiew look chin pla) that features homemade fishballs and home-made egg noodles. We can also vouch for Guay Jub Ouan Pochana, which has been serving its signature dish for over fifty years. Guay Jub is a rice noodle soup dish made of rolled white rice noodles immersed in a peppery pork broth that contains pork offal and an egg. This area is also home to some of Bangkok's best-loved restaurant fixtures. With over 50 years of experience, Kam Lung dishes up excellent Hong Kong-style Cantonese fare. Equally venerable is Tang Jai Yoo, famous for its suckling pig, hailed by Anthony Bourdain and others. Another must-try restaurant is Yim Yim, which has been around for some 80 years and is said by many to offer Bangkok's best Chinese food.
New kids on the block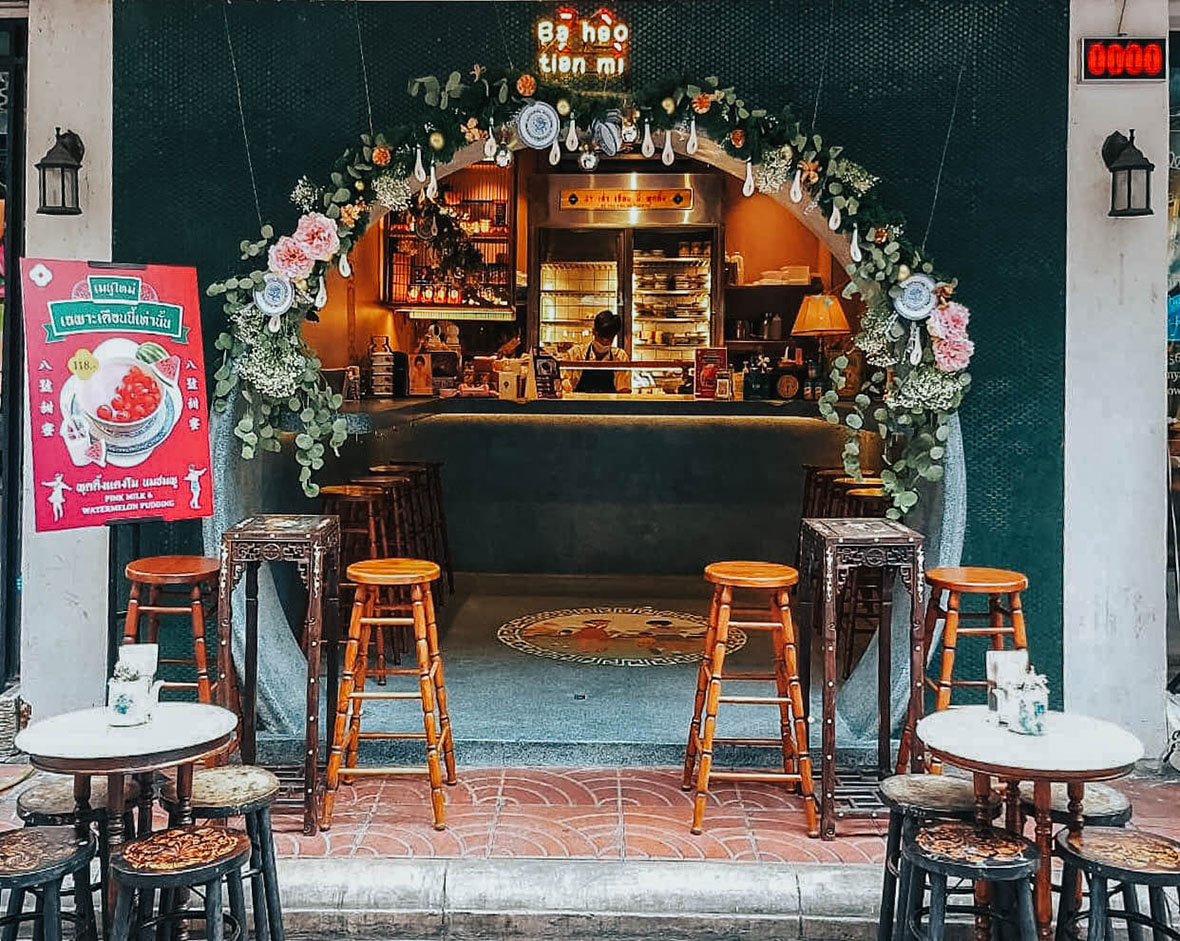 In the warren of atmospheric laneways sandwiched between Chinatown, the Chao Phraya river, and Bangkok's main Hualumphong Train Station, shophouse dwellings shelter workshops, old-style jewelry, and antique stores. And it is to such buildings that some of Bangkok's most thrilling new creative ventures have set up shop. Make for Black King Bar and Tax for a lively night in a friendly atmosphere. At Black King, there's a selection of easy-drinking cocktails and lots of wine to go with the excellent Italian-inspired cuisine, but if you're after just drinks, you're most likely heading upstairs to Tax. Here, Niks Anuman-Rajadhon — the creative presence behind several bars in the neighborhood — has overseen a menu built on vinegar made from beer and spirits.
The two venues, which occupy adjoining shophouses, share similar aesthetics. On Soi Nana, one of the epicenters of the Chinatown scene, Ba Hao offers excellent drinks and delicious Chinese-inspired snacks (its duck dumplings are a must-try. Authentic Thai elements such as live traditional music and cocktails made from local spirits such as ya dong (herbal whisky) come to the fore at Tep Bar.
Back to the old school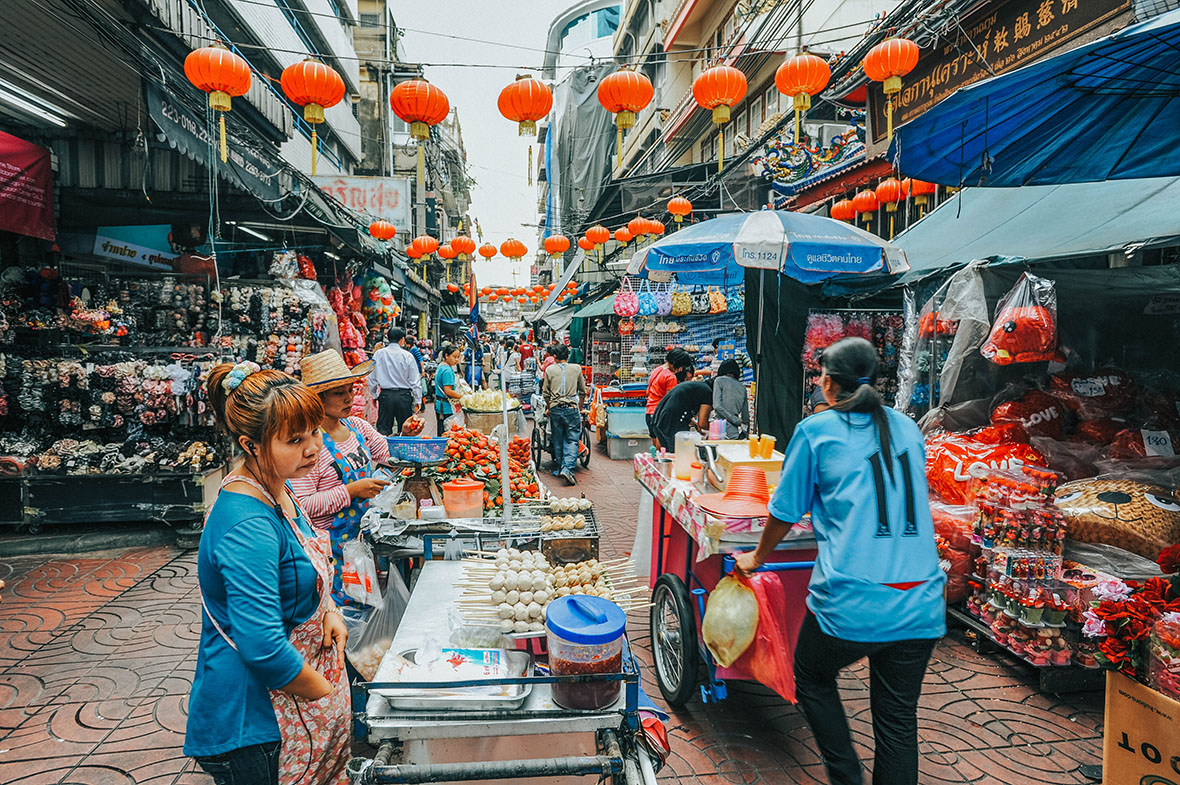 The intoxicating vibe of old Bangkok can be sampled via numerous timeless Chinatown highlights. We love Trok Issaranuphap market, which links Yaowarat Road and Charoen Krung Road. It harbors some outstanding food, traditional medicine shops, fortune tellers, and outlets specializing in assorted bric a brac. Another great place to browse is Sampeng Lane Market. Fans of vintage vinyl, meanwhile, will adore Broadway Record Store. The shelves here bulge with records decorated with Thai script and some choice 1970s fashions and haircuts.
Time for tea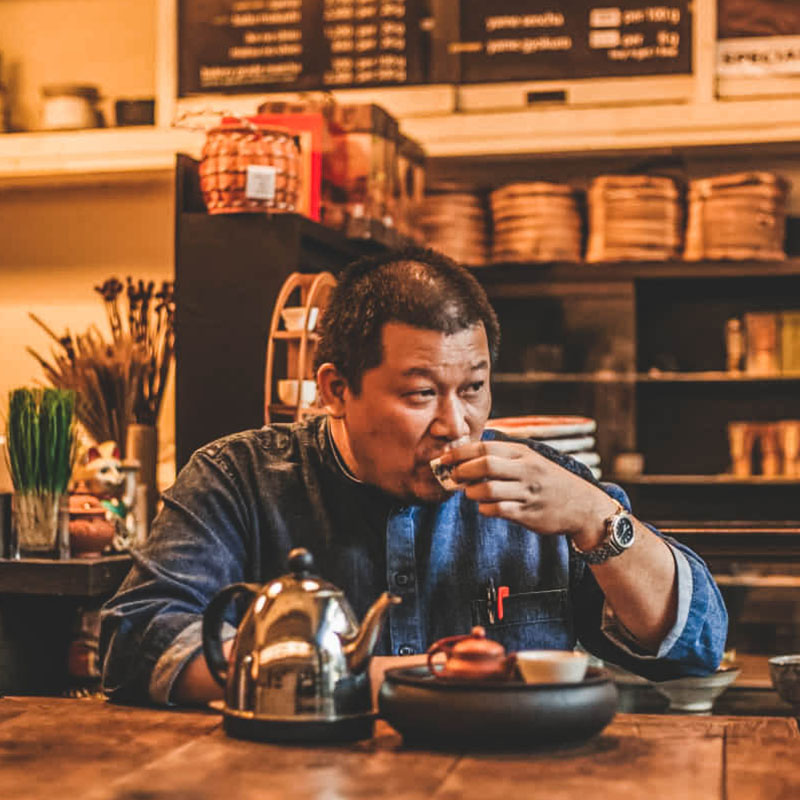 There's a contemporary feel to Double Dogs. Breezy service and on-point snacks make it seem less time-warped than some of the classic venues in and around Yaowarat Road: the main thoroughfare in Bangkok's Chinatown. Nevertheless, there's no doubting the venue's authenticity, which homes in on traditional Japanese and Chinese tea varieties. Master brewers will whip you up a pot with plenty of tea leaves and minimal water. The result is a heady cup that is sure to be a hit with tea connoisseurs.