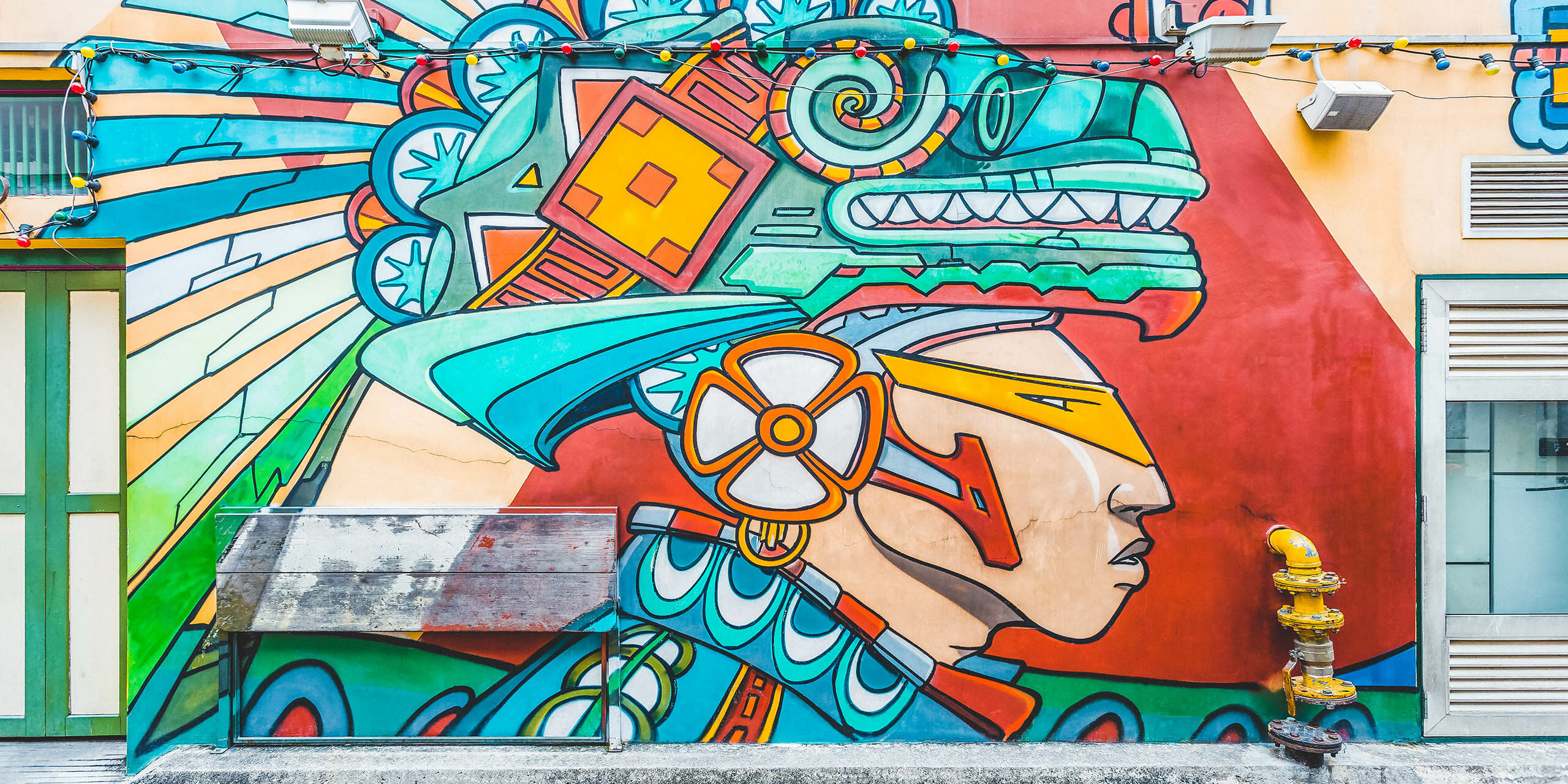 Singapore is well-known for its business-oriented attitudes but is less famed for its artistic charms. It's hardly a surprise given the tight control Singapore is well-known for its business-oriented attitudes but is less famed for its artistic charms. It's hardly a surprise given the tight control exerted by the city state's authorities on local stages and screens. An aversion to long hair and hippy culture kept touring bands the caliber of Led Zeppelin out of the country during the 1970s. And moral panics against the "violent" western subcultures of punk and heavy metal translated into Singapore outright banning moshing and slam dancing for a decade. In 2019, the cancellation of a performance by Swedish black metal band Watain reinforced the idea that Singapore is a tough place for hard music.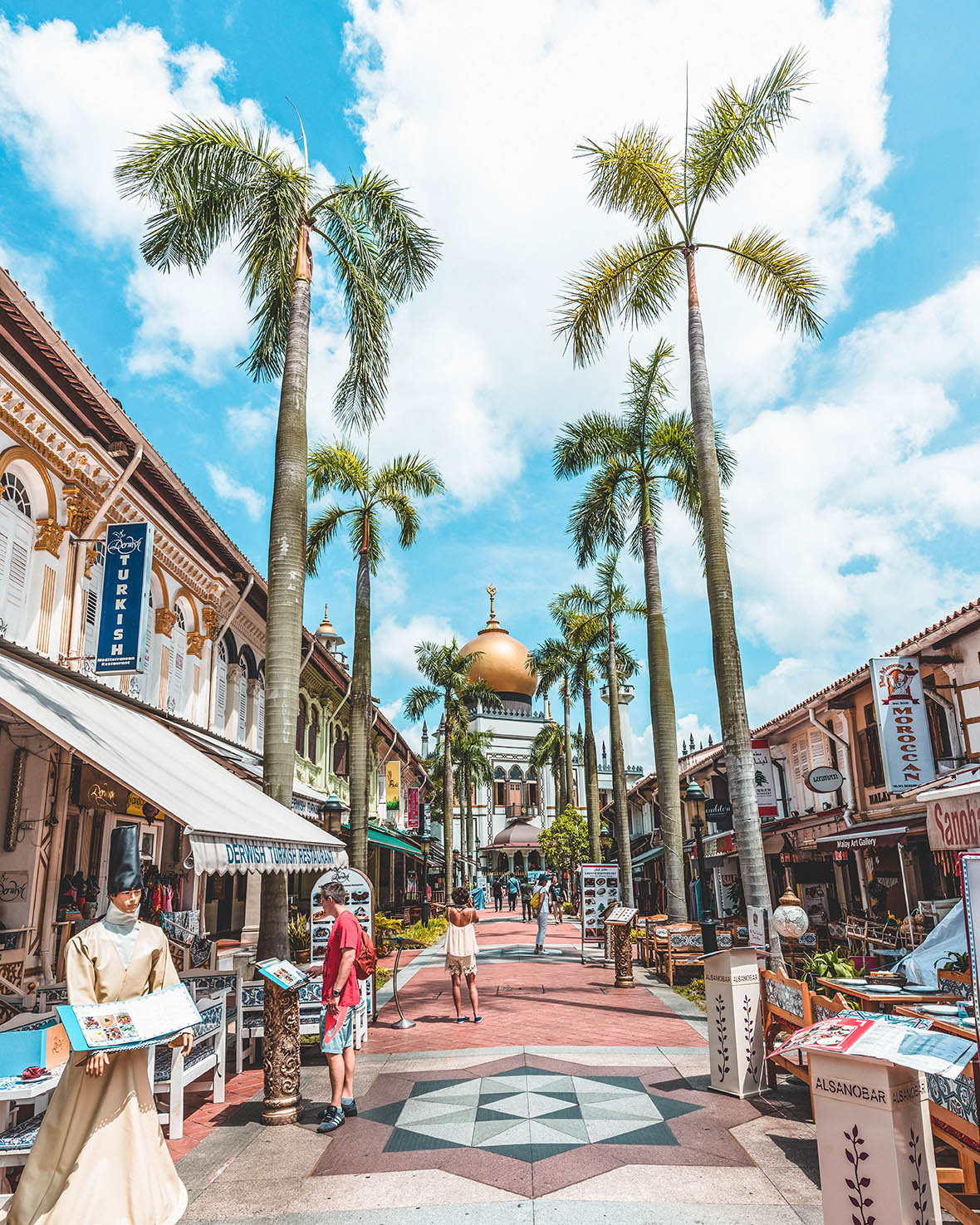 More recently, the global pandemic contributed to hammering some major nails in the Little Red Dot's artistic coffin. The first to go was the 15-year-old independent bookshop Books Actually in the city's Tiong Bahru district, which closed its physical space in 2020 to transition to online sales, thus killing a healthy program of bookish events in that neighborhood. The other gigantic loss was The Substation, an independent performing space founded in 1990 by Kuo Pao Kun in Singapore's ultra-central Armenian Street, which closed in July 2021 and is currently being 'redefined'. Even the pivotal Straits Records store on Armenian Street folded in the same month, literally pulling a death shroud on the city state's prime music scene hangouts.
But it would be premature for arts and music lovers to throw in the towel just yet. Creative stimuli can still be found in Kampong Glam, a gracious drop of quiet lanes filled with colorful heritage shophouses set along the Nicoll Highway to the north of the antithetic, futuristic Marina Bay.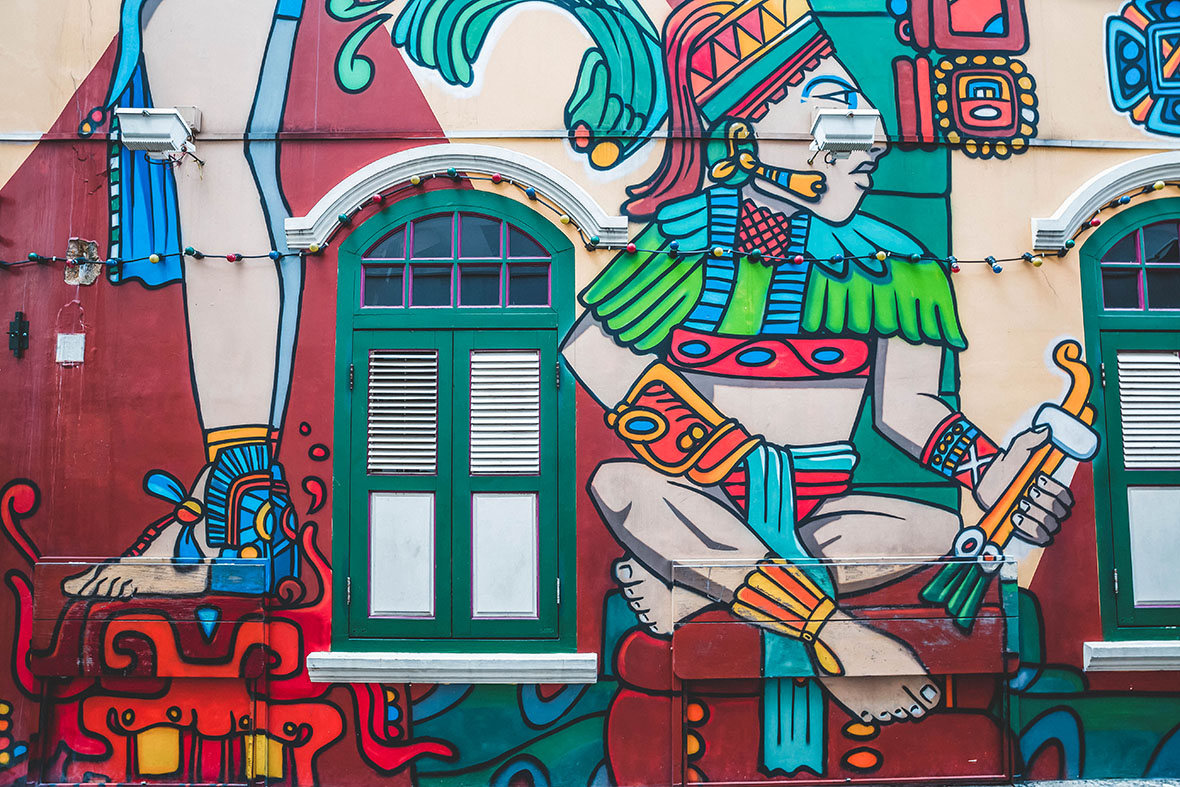 The word "glam" should already be summoning images of decadent 80s rock and roll with lipstick, David Bowie, hair rock, and flamboyant spandex pants. But don't get too excited. Although several Singaporean eccentrics are involved in the area's artsy activities, the origin of its name comes from the cajeput tree (gelam in the Malay language).
Flanked by palm trees and cobbled with elegant maroon tiles, Bussorah Pedestrian Mall leads to the towering golden dome of Sultan Mosque, rising at the very center of Kampong Glam. The Islamic-style charms here collide with the "colonial cool" of the many refurbished Sino-Portuguese shophouses that also line Arab, Baghdad, and Kandahar streets, and where many Indian and Malay restaurants dish up some of the most affordable street food Singapore has to offer.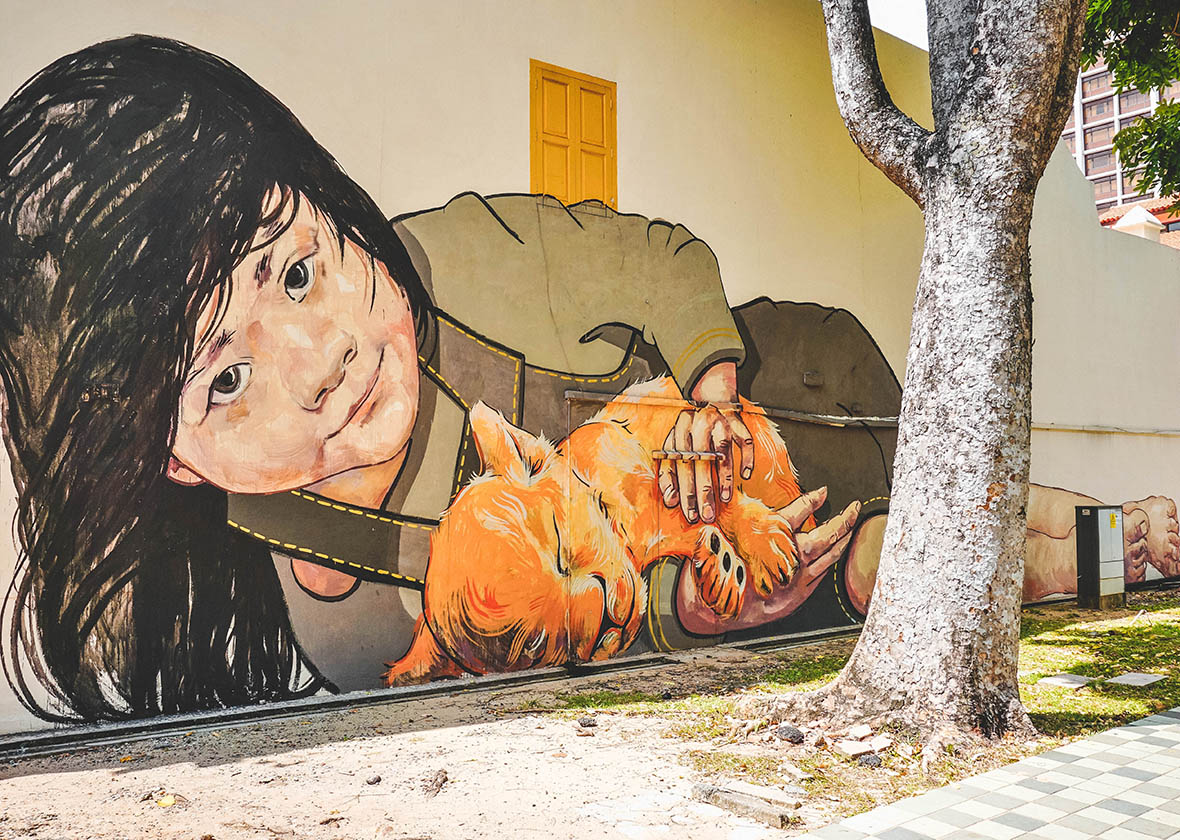 With such a different vibe, cost and pace, it was inevitable that Kampong Glam became a prime spot for Singapore's den of bohemians and artists. The progressive artistic gentrification of the area was sanctioned in 2013 when Malaysia-based Lithuanian artist Ernest Zacharevic — famous for kicking off Penang's street art craze — painted a giant mural of a girl caressing a lion's cub on a wall in Victoria Street, which marks the outer limit of the district. Right opposite, there are two more of Zacharevic's mural installations in Jalan Pisang and Jalan Kelapa — one of a child peeping out of a window, and another of two children freewheeling in real-life shopping carts installed on the wall.
Kampong Glam is also the home to one of Singapore's most important art spaces, the Aliwal Arts Centre, which survived the pandemic-induced lockdowns. A multidisciplinary art space with a strong focus on performing arts, Aliwal is somewhat of a necessity after the Substation's demise. Its annual urban art festival has an incredible array of events spanning the whole gamut of performance, from Chinese Opera to ballet, from theater to traditional Chinese music courses, and even punk and heavy metal music.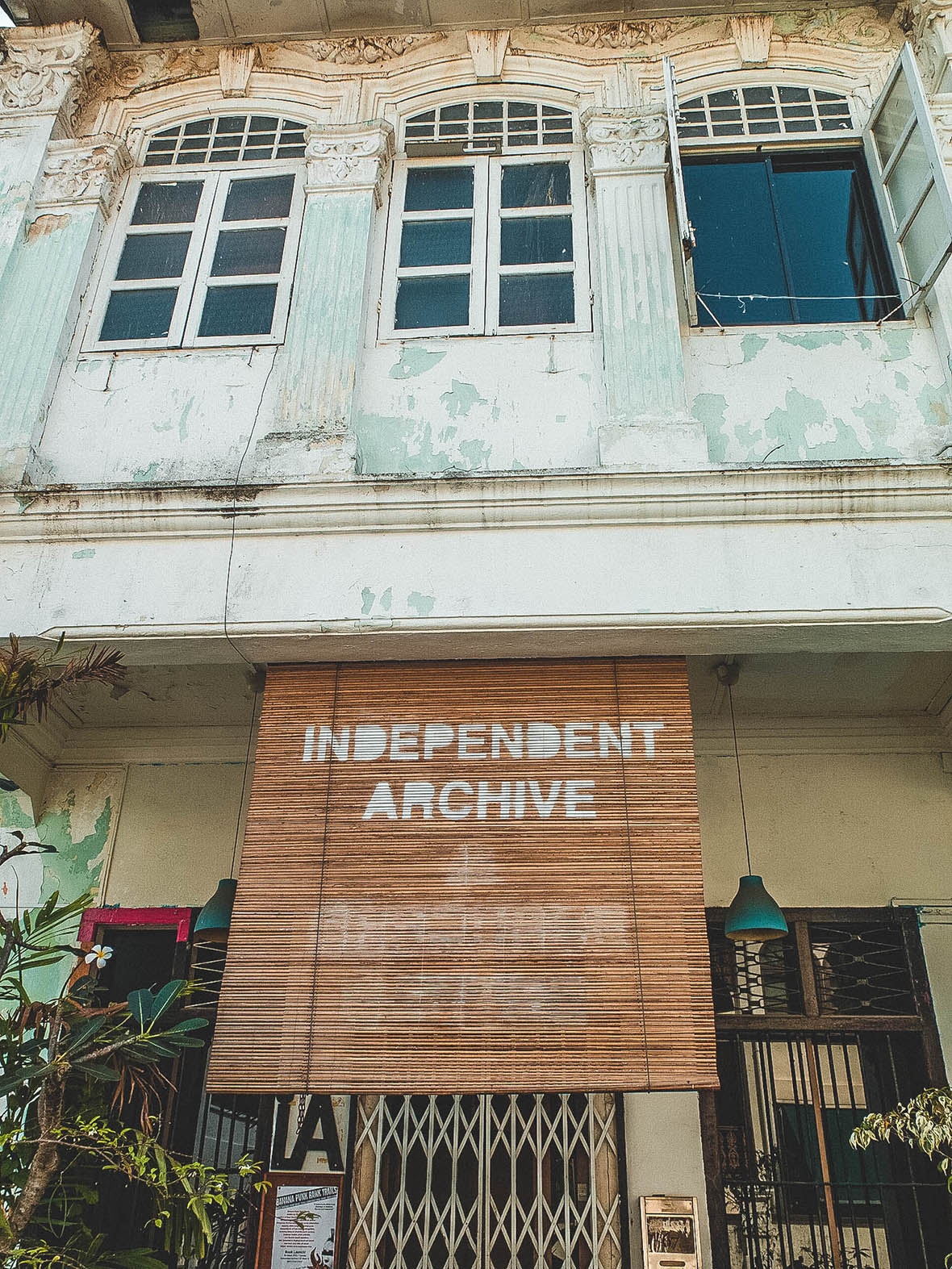 Speaking of the latter devil, just up the road from Aliwal Arts Centre was formerly Independent Archive (independentarchive.sg), a reference library and collection of archival material on Singapore's arts that opened in an attractive shop house in 2012 and was run by members of the independent performance art community that was also friendly to the rest of the creative community and used to host regular film screenings, acoustic music performances, discussions, artists' talks and book launches. The same unit is currently occupied by another business now.
It is still alive but has changed location, moving away from Kampong Glam to the east-central part of the city, inside the commercial development Pavillion Square at 345 Geylang Road. It still hosts regular film screenings, acoustic music performances, discussions, artists' talks and book launches — check their calendar before paying a visit.
But there's more to see art-wise before leaving Kampong Glam: don't miss Crane @ 148 Arab Street, one of the latest cultural offerings in the area. With a creatively nuanced team (including DIY punk creative and current Co-Artistic Director of Independent Archive Shaiful Risan, award-winning author Meihan Boey and coffee barista poet Madi aka @LegitDopeDealer) this latest Arab Street wonder is part of a three-venue enterprise blending social/working spaces and tools to encourage the sharing of skills and passions among people of all cultures and ages.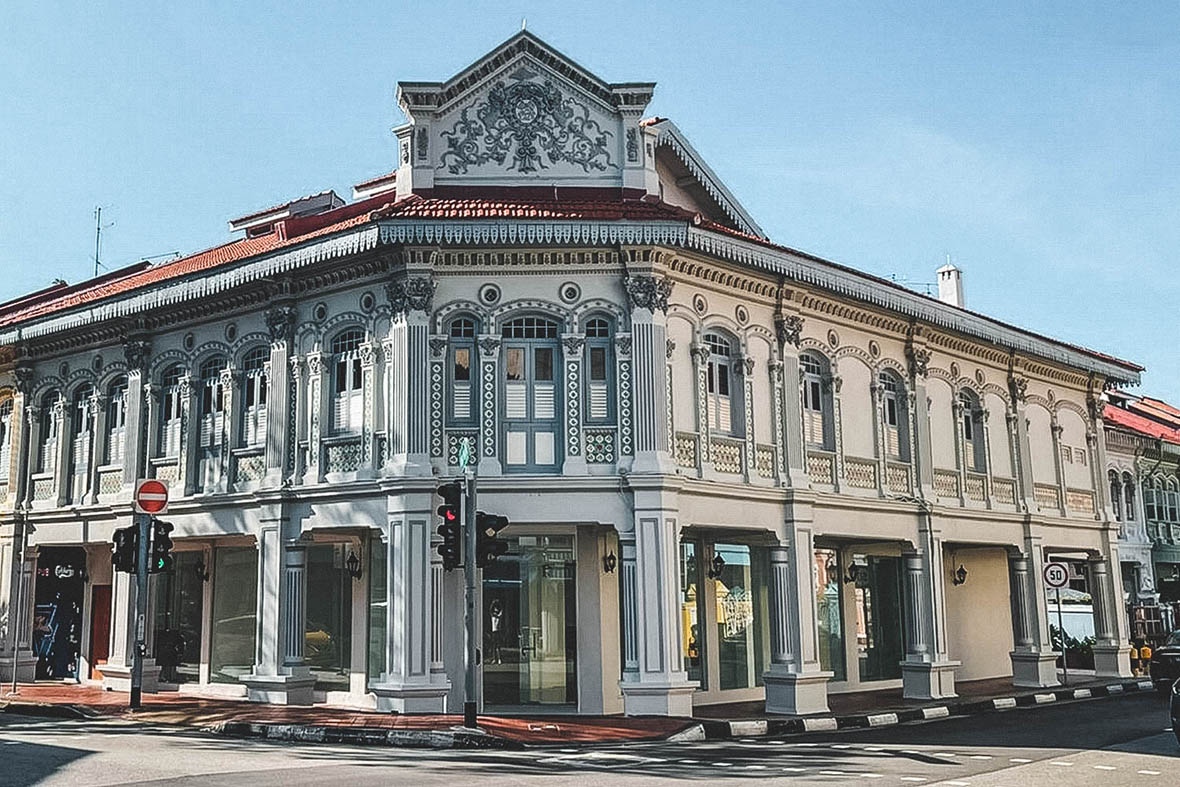 Crane Arab Street also has its own Cantina which dishes up amazing farm-to-table food all day long fronted by the young and hugely talented chef Shweta Subramaniam. Think social space but out of the box programming for example Seed To Soul (a regular bazaar-lite concept by Crane) and Lion City Divorcees Club (informal social therapy for the newly single) is quite striking in a city that always prefers to button up.
The other two Cranes are in Crane @ Robertson Quay (46 Kim Yam Road), a delightful industrial-chic multi-purpose working space housed in the former 1941 Nan Chiau Girl's School and Crane @ 281 Joo Chiat Road, standing tall in a three-storey heritage building among a stretch of beautiful Peranakan shophouses in the heritage and food paradise of Joo Chiat.
But before leaving Crane Three and Kampong Glam for those shores, don't forget to pay a visit to the Children Little Museum, a two-story shop, and gallery at 42 Bussorah Street. Patrolled by a life-sized 1950s toy robot taken straight out of cult American movies like "Forbidden Planet" or "Tobor the Great", the entrance descends to a throwback age before humans became bewitched by consoles, video games, and smartphone screens. This is where you'll enjoy a glorification of vintage pop culture, courtesy of the owner's amazing personal collection of toys that span from the 1950s to the early 1990s. It's more evidence that government grip notwithstanding, arts and popular culture have dripped into Singapore for decades. And, as the existence of the venues prove, are not going away anytime soon.