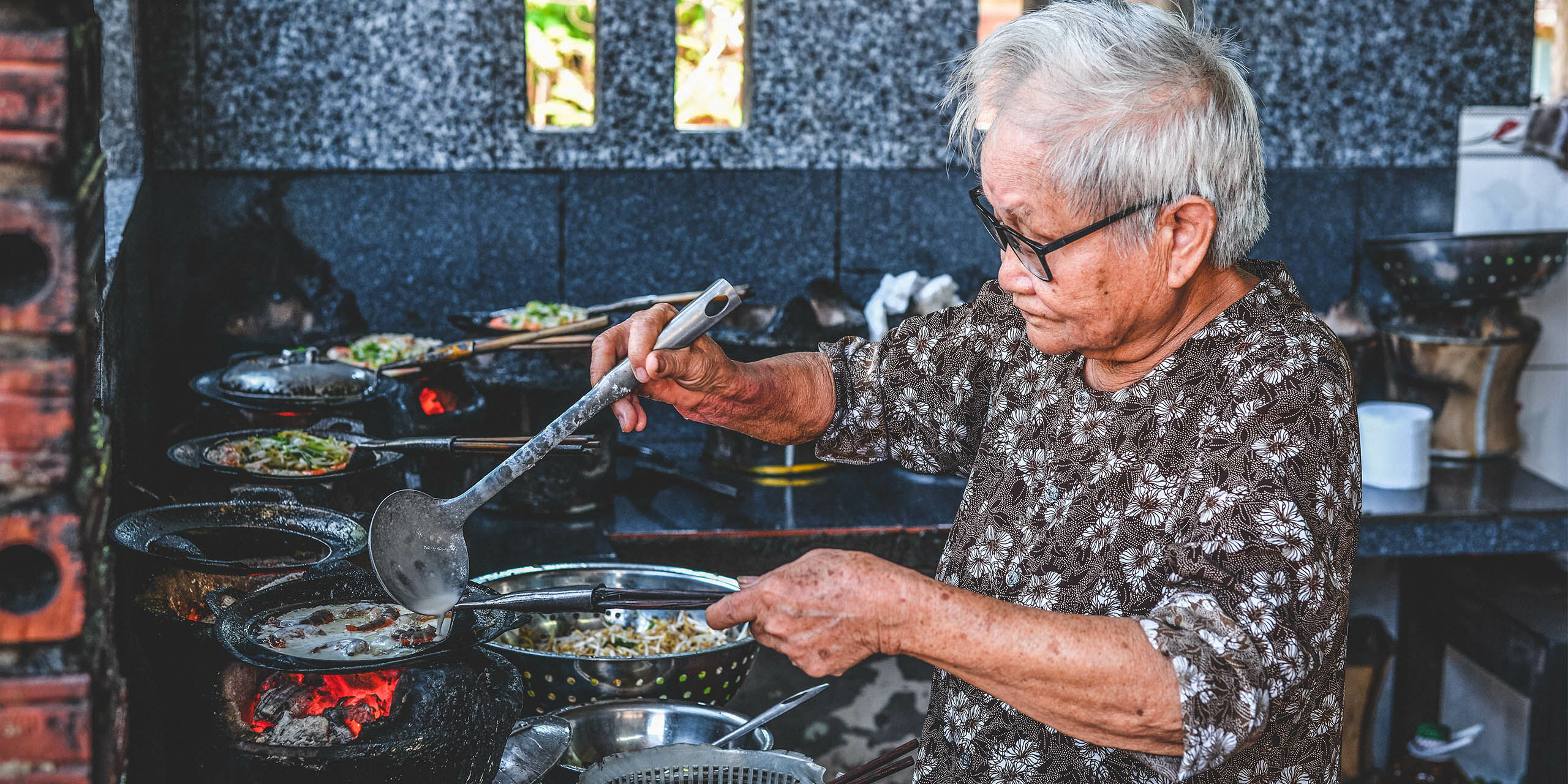 Much missed chef Anthony Bourdain was many things to many people. To Vietnamese he was an ambassador for the country's cuisine, citing it frequently among his favorites.
When former US president Barack Obama decided that he wanted to sample some cheap beers and bun cha (pork patties and vermicelli noodles) on a visit to Hanoi in 2016, it was Bourdain he famously chose to chow down with.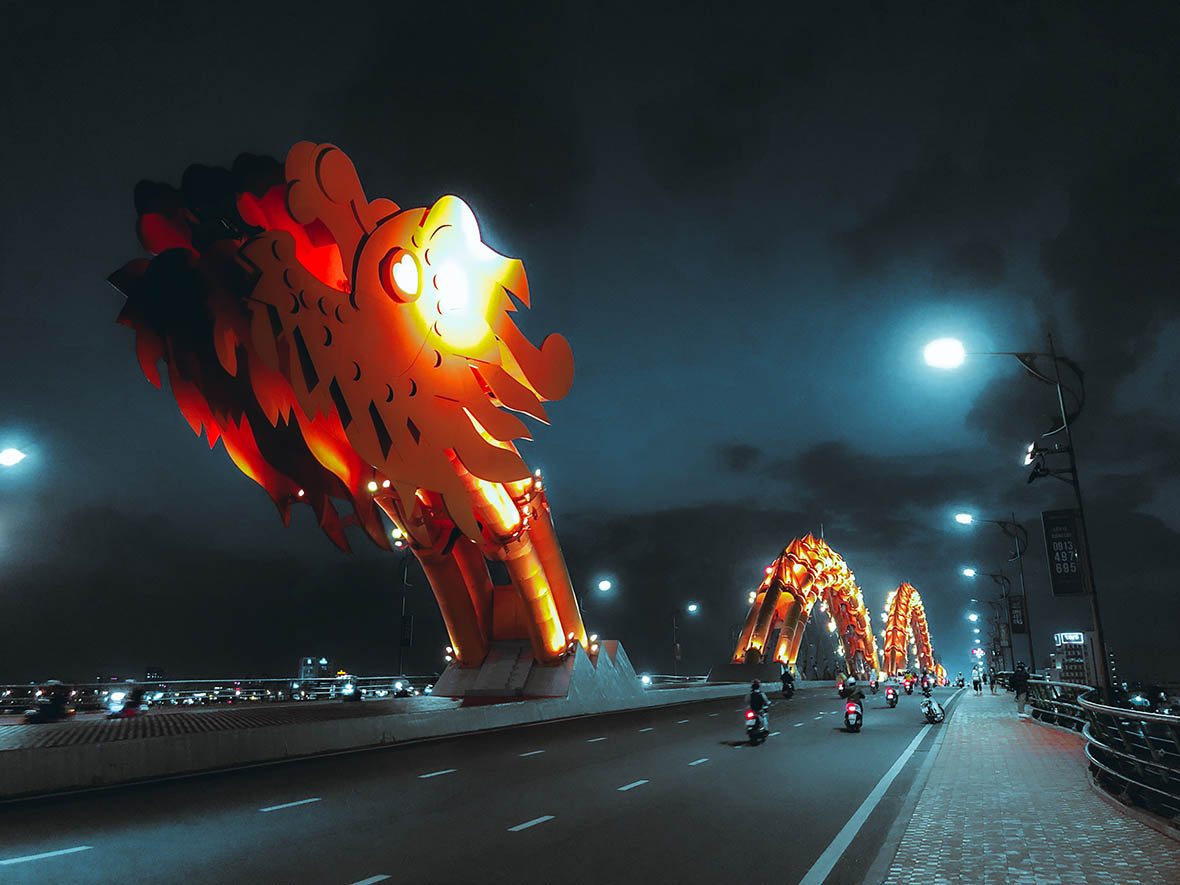 While piloting a motorbike around Danang, I discover that the feel-good factor engendered by that well-publicized street food summit is still evident. As I potter along the coast to the picturesque Son Tra Peninsula, I spot a restaurant named after the former US president, its signage emblazoned with his grinning face.
Yet while local affection for the politician seems undimmed, Bourdain's reputation is not as lofty among foodies in Danang as it is in other parts of Vietnam.
The episode of his show Parts Unknown which focused on Central Vietnam completely bypassed Danang – an omission that stung my friend Chi, a local whose keen sense of civic pride is as finely honed as her refined palate.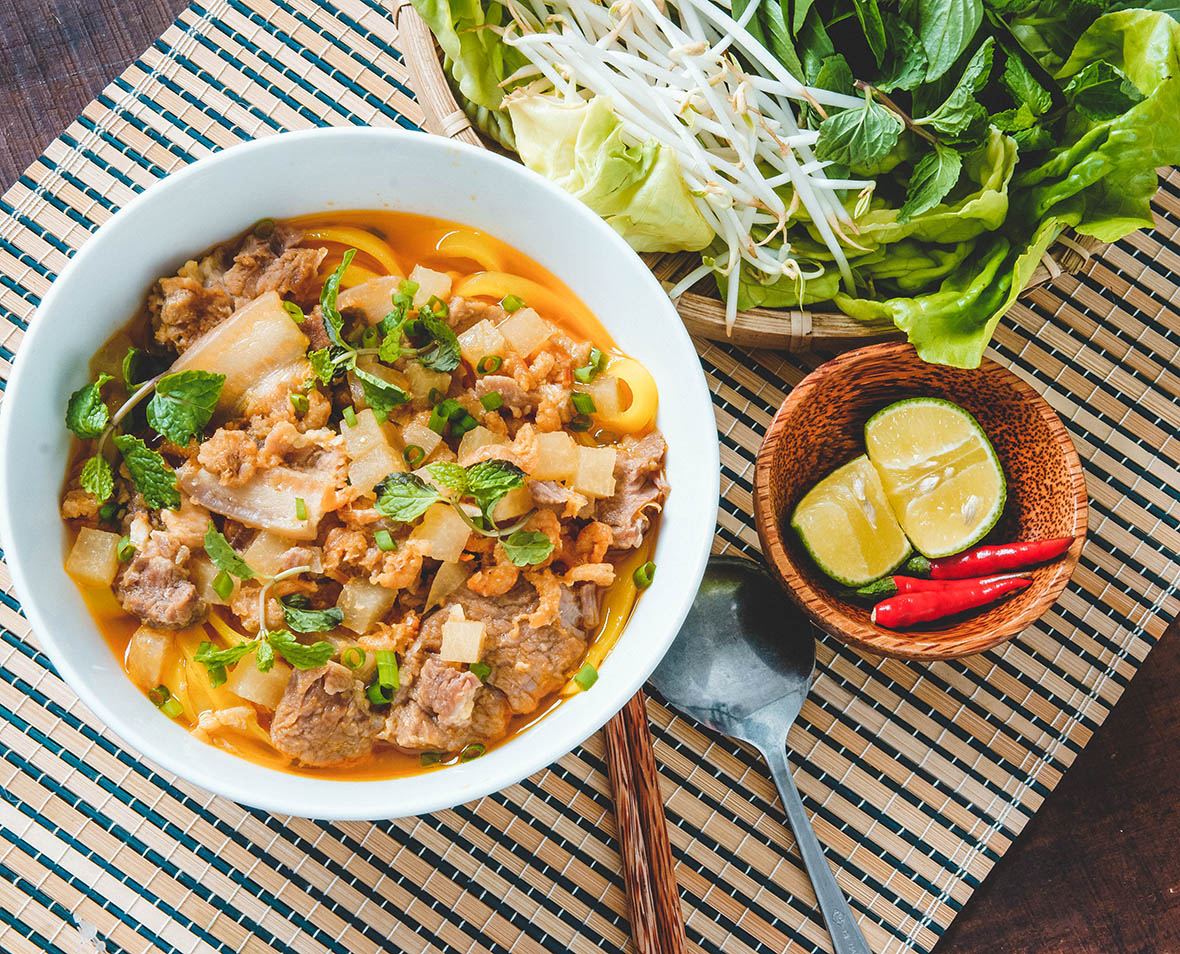 "That particular episode should have been renamed 'Parts Known'," she quips as we hunker down at a table at Mi Quang Ba Vi. We are about to tuck into bowls of mi quang, a riotous melange of broad rice noodles with pork, shrimp, banana blossom, herbs, and peanuts finished off with a spoonful of sweet-spicy chili jam. "Instead of eating bird's nest soup and lobster in Hue, he should have visited the traditional villages making rice paper and fish sauce near here."
Few items symbolize Danang's humble yet generous food philosophy better than mi quang, which evolved in the surrounding province of Quang Nam.
It is just one of several delicious specialties—both indigenous and from elsewhere in Vietnam—perfected at venues around the city. And with Chi helping me with my bearings, I'm getting the full, delicious benefit of insider insight.
Born and bred in Danang, my guide is laid-back, friendly, and quietly feisty, not to mention fiercely proud of her hometown.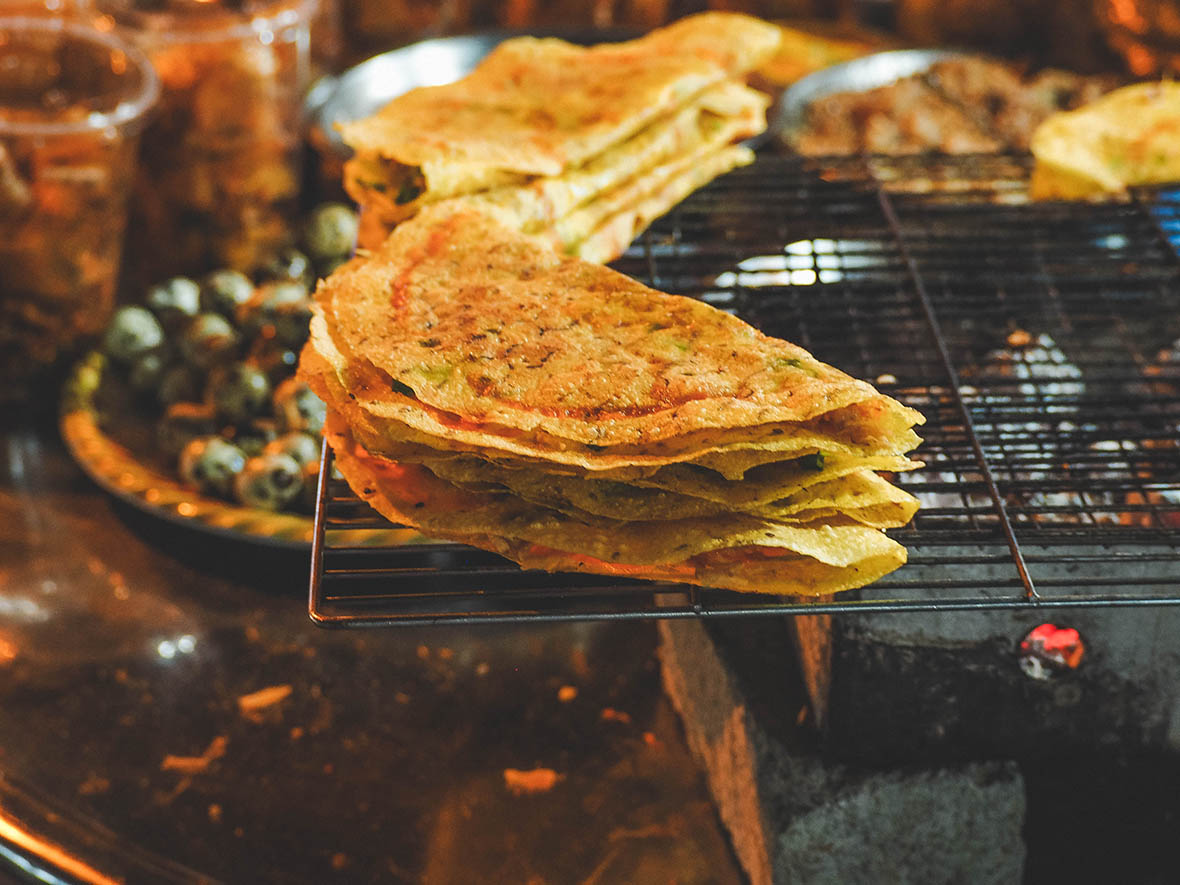 We plot our way through busy Honda-packed avenues to street-side vendors, and down narrow alleys to thronged eateries littered with empty beer cans and alive with excited conversation. It's a truly local experience that feels removed from the swanky five-star hotels that line the city's famous beaches.
Highlights from our excursion include the moist and crisp banh xeo (savory crepe) enjoyed at the alleyway eatery Ba Duong (23 Hoang Dieu). A delightfully light and airy banh mi (baguette sandwich) stuffed with pork floss, pâté, shredded green papaya, and chili from Banh Mi Ba Lan (62 Trung Nu Vuong) blows expensive versions of this distinctly on-trend sandwich out of the water. I end my evening odyssey sated and sympathetic to Chi's incredulity at Danang's lack of foodie fame.
Part of the city's problem is its status as a relative upstart. Although its roots can be traced back centuries, it was not until the 1800s that Danang usurped Hoi An as the region's most important port. By then, Hoi An and the country's imperial capital, Hue, 100 kilometers to the north, had already established themselves as centers of culinary excellence. Hue was where the best cooks came to serve the notoriously fussy emperors, while Hoi An benefitted from long-term contact with regional trading powers. Faced with such competition, Danang suffered in comparison.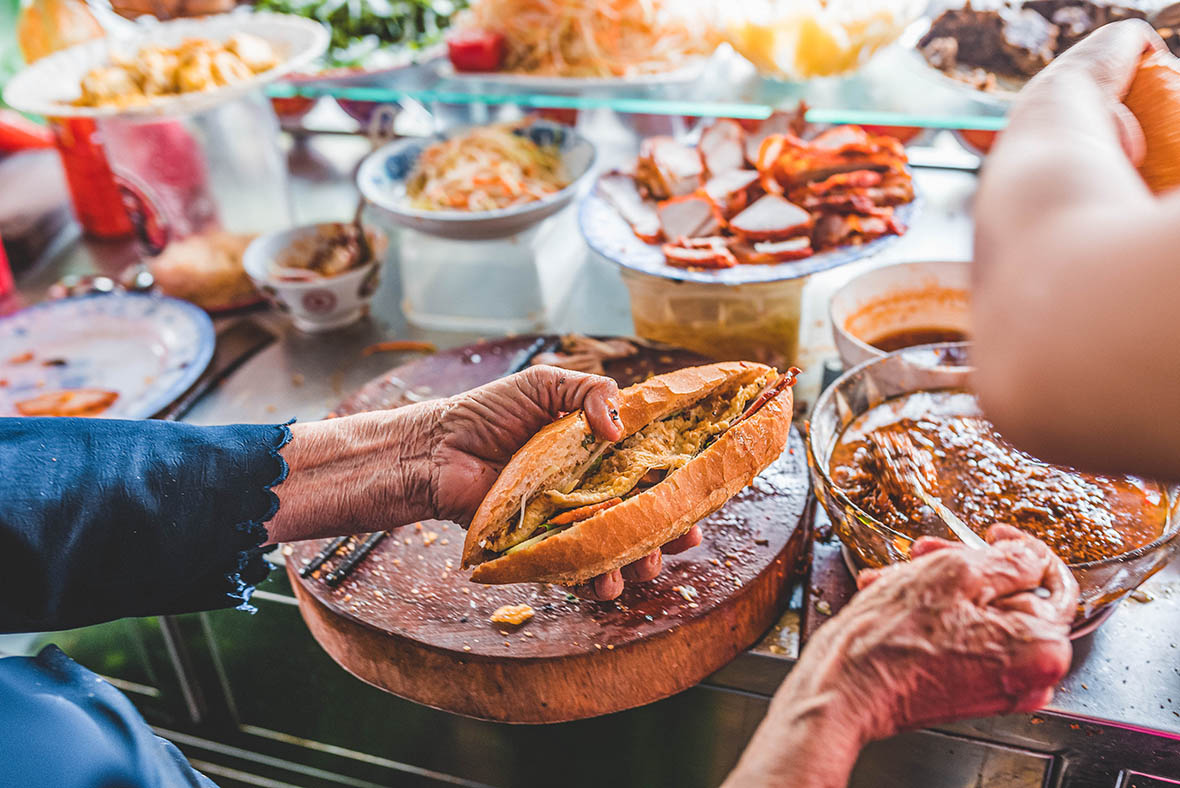 Nowadays, its two rivals largely use their former glories to appeal to visitors, while Danang has established itself as one of the most dynamic cities in Vietnam. Its investment-friendly climate means that it's a thriving business hub, while luxury hotels like Four Seasons Nam Hai and championship golf courses make it a viable alternative to tourism powerhouses such as Bali and Phuket.
It's little wonder then that those familiar with the local food scene see a bright gastronomic future. "A new city on the rise means new restaurants, new food, new chefs," Chi says. "That is why the Vietnamese consider Danang the food capital of Central Vietnam."
What makes the city even more mouth-watering is that it's not just Vietnamese food whetting appetites. When I first visited around eight years ago, the city's culinary scene was still relatively localized. A meal of grilled shrimp with a simple dip of pepper and salt mixed with lime juice, washed down with an iced La Rue beer, was a memorable experience, but sophisticated fare was thin on the ground.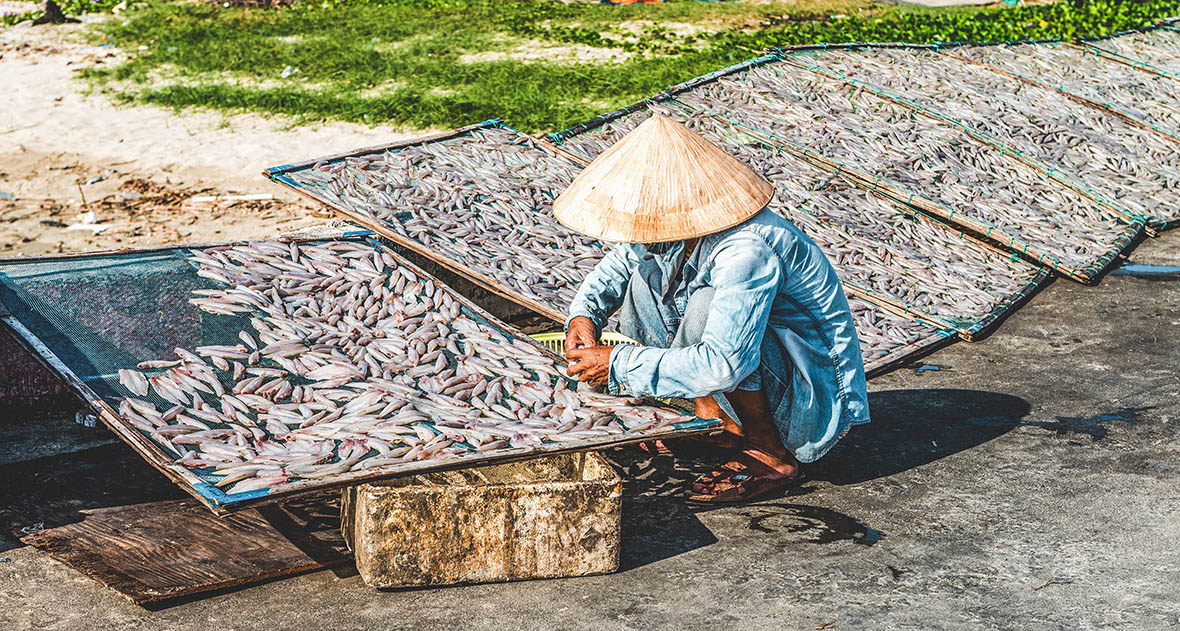 These days, discerning diners are spoiled for choice. The city has serious culinary credentials in the shape of La Maison 1888, the fine-dining outlet at the spiffy InterContinental Danang Sun Peninsula Resort. It is overseen by French maestro Pierre Gagnaire, whose eponymous Paris restaurant has three Michelin stars.
Another standout is the innovative fusion cuisine at Fat Fish – a marriage of culinary sensibilities engendered by local restaurateur Duc Tran. Here, I wash down signature dishes like five-spice, pan-fried duck breast with soba noodles, and seabass with ginger jam with glasses of Pasteur Street Jasmine IPA, a tasty Vietnamese brew. The effervescent Duc – whose wisecracking manner attest to long periods working in kitchens in surf spots across the US and Central America – explains why he feels the Danang dining scene is gaining strong momentum these days.
"There's some fantastic produce here," says the owner of acclaimed restaurants Mango Mango, Mango Rooms, and Mai Fish in Hoi An. "We source everything we use from within a 50-kilometer radius. We have seafood from the ocean, and there's also a growing focus on organic farming in this region. And with a bigger demand from young, increasingly wealthy locals and tourists, Danang is fast becoming the place to eat, drink and be merry in Vietnam."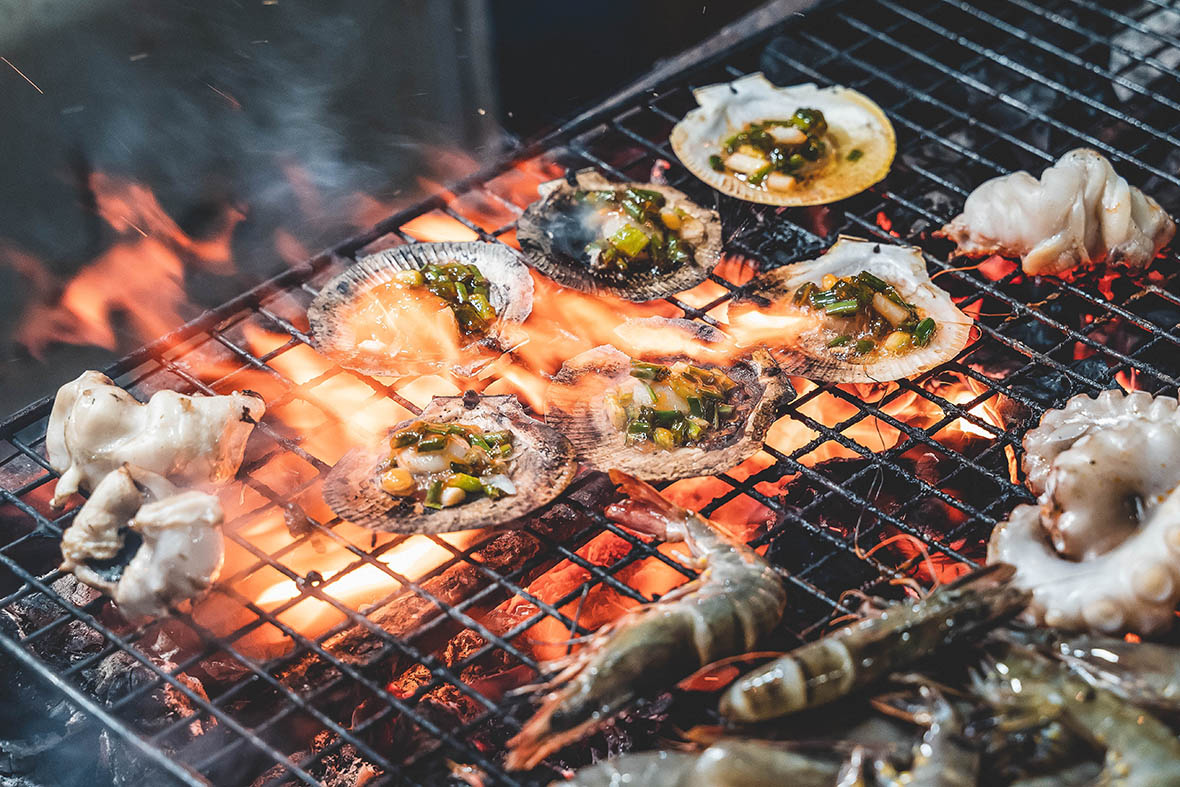 For my last meal in the city, I act on a tip from Chi and take a stroll to Thanh Hien seafood restaurant, just around the corner from the hotel where I am staying. "They do the best crab in the world," she enthuses. Like many of the top local places in Danang, its utilitarian metal tables and erratic service likely won't win it any charm awards. However, the plump, meaty chunks of crab in tamarind sauce are worthy of the most salubrious surroundings.
As I lift the sticky, succulent morsels to my mouth, a quote from Gagnaire comes to mind. Interviewed about his role at La Maison 1888, he waxed lyrical about the wonders of Vietnamese food. "It can be humble," he said. "But it's always cooked with passion and love."
Celebrity chefs may have missed a trick by overlooking Danang in the past, but you can't help suspecting that most would get behind the sentiments of the French master.