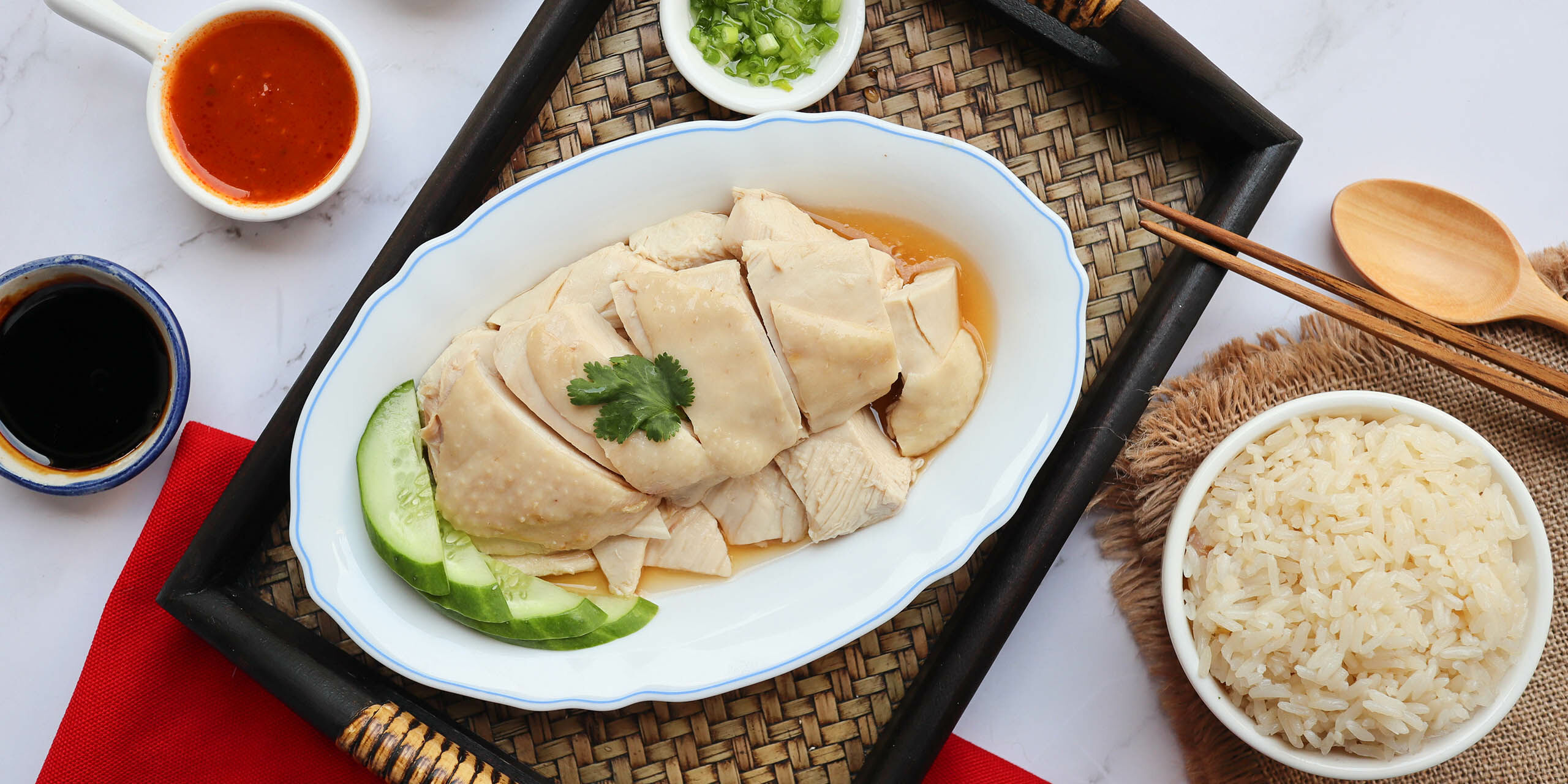 Singaporeans are some of the world's most committed food lovers, with strong opinions on everything from hawker fare to the country's contingent of fine dining venues. Few creations arouse more passion than ostensibly humble Hainanese Chicken Rice. The simple staple is often the subject of passionate debate as locals criss-cross the island in hunt of its definitive version.
A Singapore icon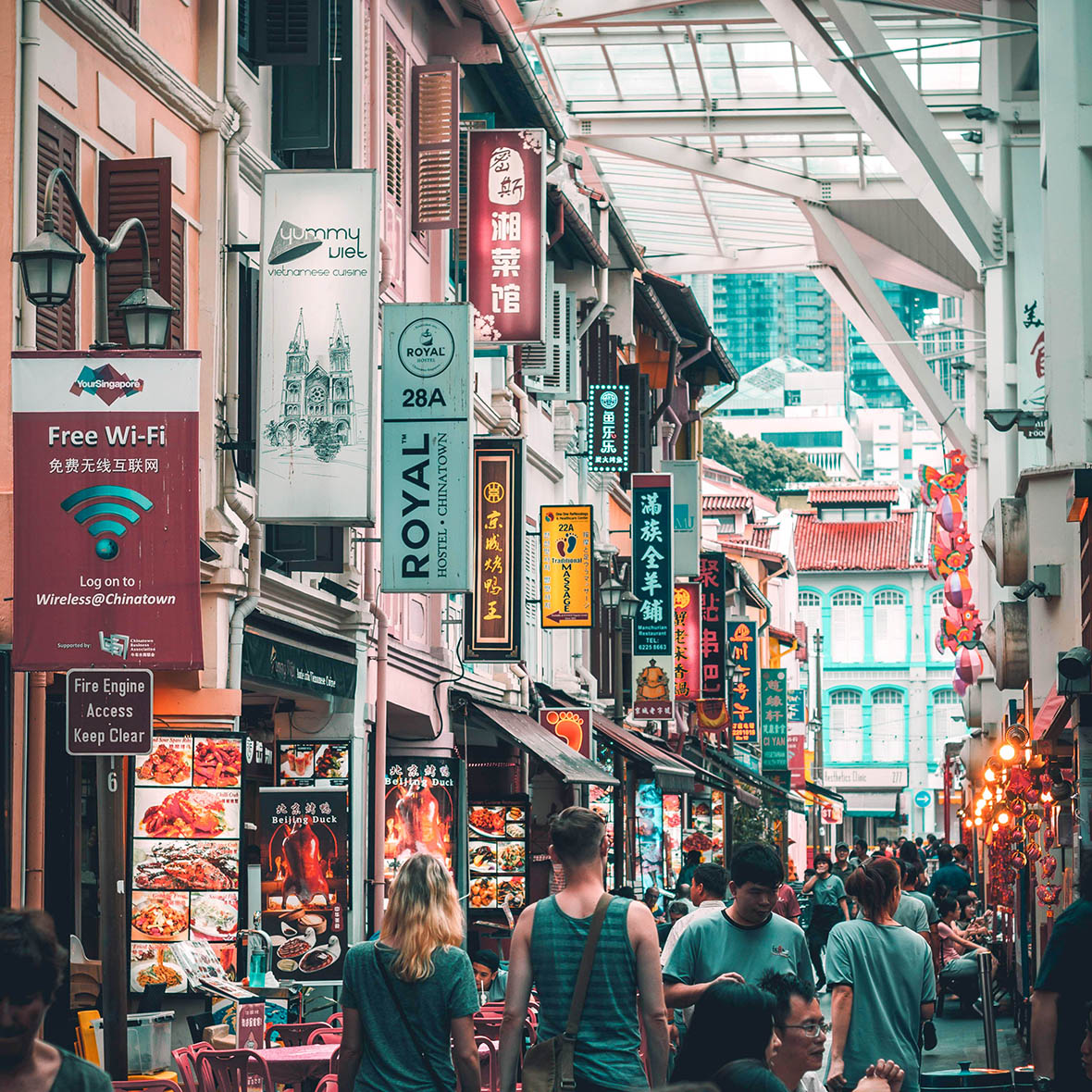 Although it has roots on the Chinese island of Hainan, chicken rice is synonymous with Singapore. The city-state has adopted the dish—a delicious combination of poached chicken and oily rice cooked in chicken stock served with a chili dipping sauce—as its very own. It is often showcased at international expositions and global events abroad and is served everywhere from school canteens and hawker stalls to world-class restaurants.
Tian Tian Hainanese Chicken Rice: A Bourdain approved classic
An endorsement from much-missed chef Anthony Bourdain is a reliable stamp of quality. And such is the case at this stalwart in Chinatown's Maxwell Food Centre: which was a favorite of the TV star. Connoisseurs are particularly partial to the rice here; warm, firm, and fragrant with just the right amount of oiliness. For a firm texture and to lock in natural juices, smooth, slippery chicken pieces are soaked in an ice bath after cooking. The venue is hardly a secret, and lines are usually long. Nevertheless, it's a taste sensation that is worth the wait.
Loy Kee: A much-loved old stager
A Singapore institution, Loy Kee has been serving up its signature Hainanese Chicken Rice since 1953. The venerable old stager has honed the dish to a fine art. The chicken—there's a choice of roasted and boiled here—is tender and supple. Its dipping sauce is punchy with ginger and chili with a hint of rich sweetness from dark soy sauce. Many say the secret to its success is its rice, which comes out piping in heated bowls.
Kampong Chicken House: Free-range flavor
It takes some commitment to get to Upper Thomson in northern Singapore. But Singaporeans will stop at nothing to find their new favorite spot for Hainanese chicken rice. The big selling point at this venue is the use of free-range kampong chickens (village chickens), which are leaner than factory-reared birds but are said to possess a deeper and more distinct flavor. For maximum enjoyment, make the minor investment of ordering half a chicken—it's that moreish.
Wee Nam Kee: The big dipper
Some Hainanese chicken rice lovers get worked up about the tenderness of the meat at their favorite venue. Others wax lyrical on the fluffiness or the oiliness of the stock-boiled rice on offer. An alternative view is the balance of the chili dipping sauce marks their pick out from the competition. And it is the latter attribute that many cite when they talk about Wee Nam Kee, famous for its piquant condiment: a blend of spicy chili sauce, ginger paste, and dark soy sauce. The restaurant is also highly regarded for the quality of its roast chicken.
Boon Tong Kee: A post-party gathering place
As it is one of Singapore's ultimate comfort food treats, cravings for a plate of Hainanese chicken rice can occur even in the wee small hours. That's why Boon Tong Kee's generously long opening hours (it closes at 4.30 am) have made it a legend with the country's party set, who troop here for some much-required post-clubbing ballast. There's no scrimping on quality even at the most unsociable hour. And Boon Tong Kee ticks all the boxes with its juicy, poached chicken, moreish rice, and punchy dipping sauce.