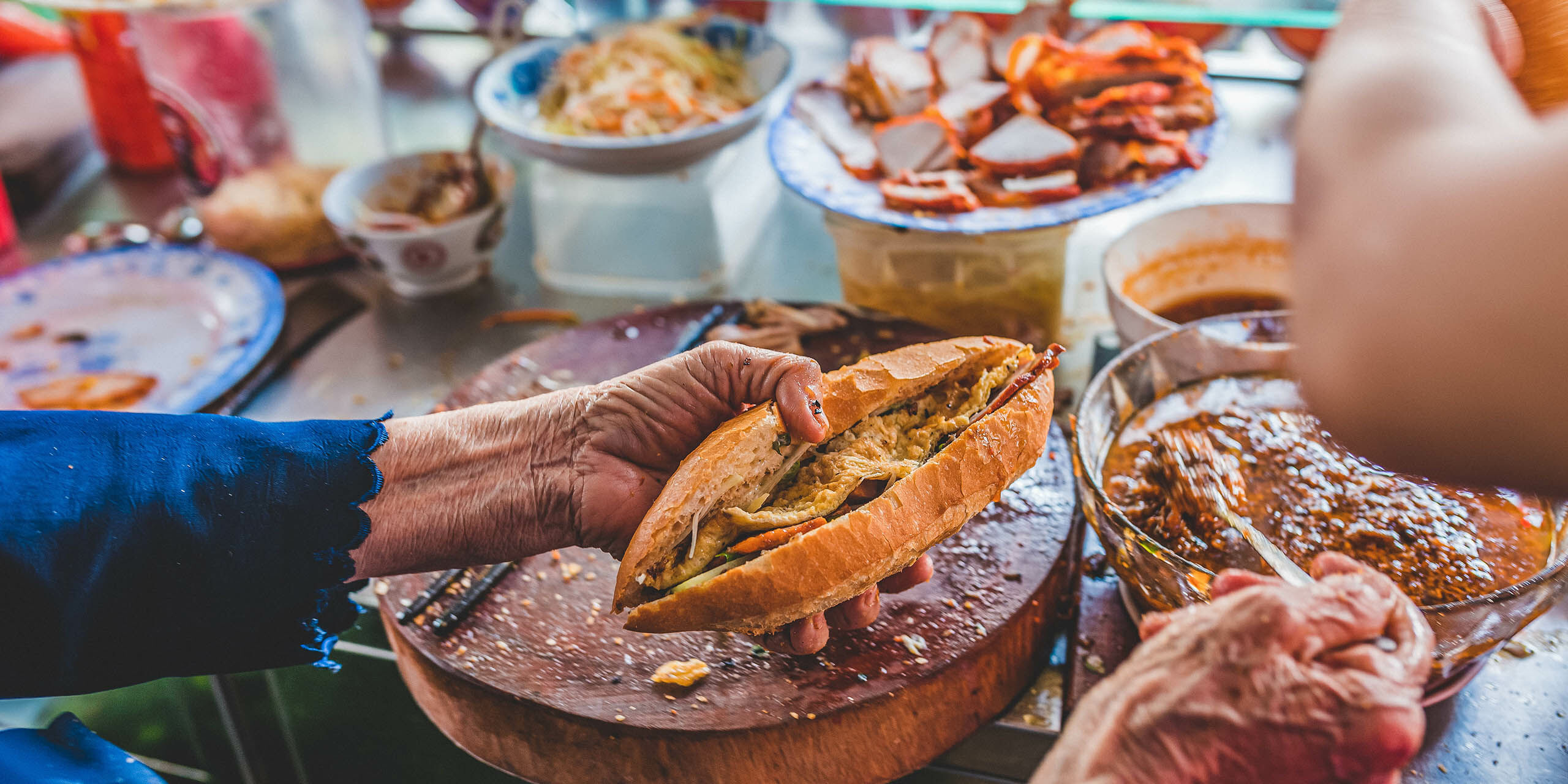 Few snacks in the world are more "on-trend" than the banh mi which has transcended the streets of Vietnam's cities and towns to become a favourite worldwide. While stores in western cities sell the sandwich at a premium price, the versions in Ho Chi Minh City general come in at around a $1.50. Even better, you literally can't go more than a few steps in the city without bumping into a banh mi vendor.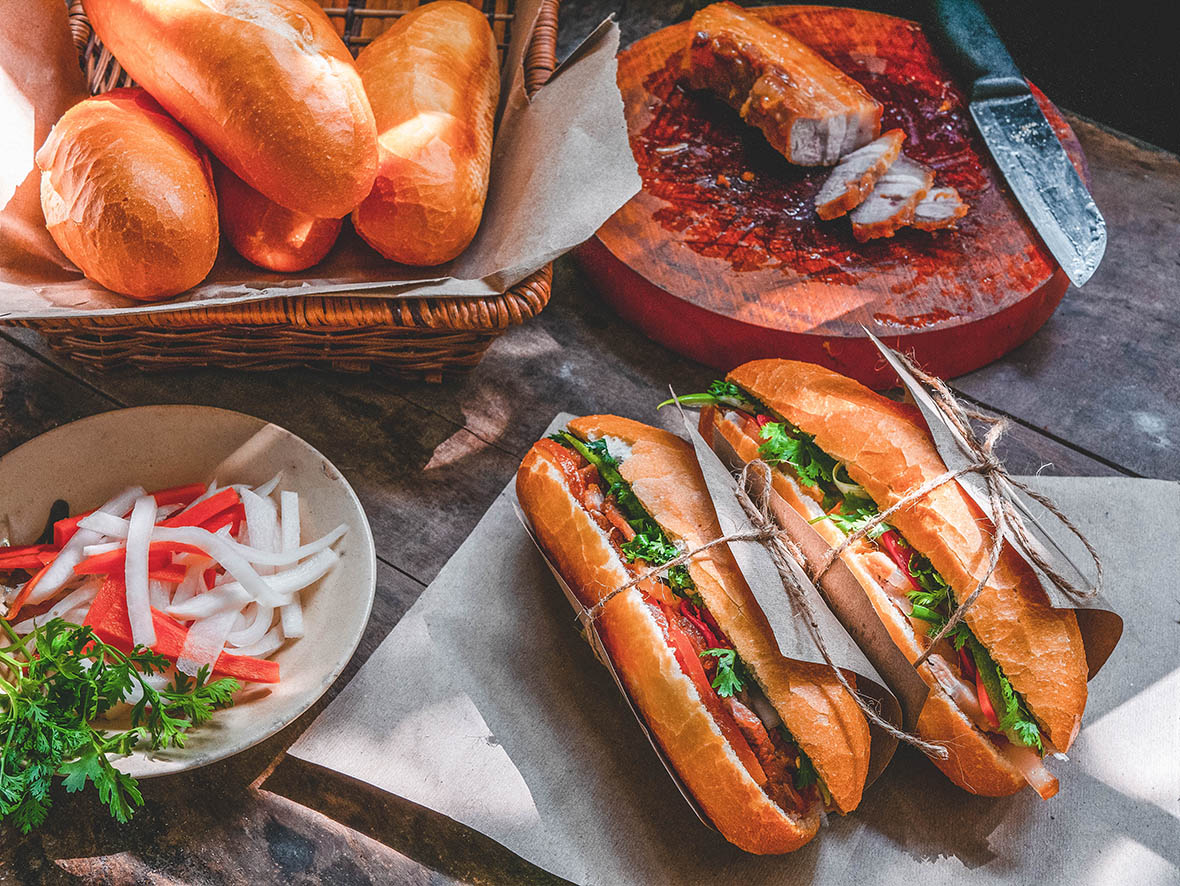 The French Connection
Bequeathed with a taste for fresh baguettes by the French during the colonial period, the Vietnamese put their own spin on the sandwich, coming up with a selection of fillings that range from barbecue pork to simple fried eggs. The main item is complemented by everything from pate to Vietnamese pickles, cucumbers and coriander and topped off by a bit of chili sauce. There's a very good reason for its now global ubiquity: it's delicious in all its forms. Southern style banh mi tends to more abundant than its northern equivalent with bigger baguettes and more veggies and herbs stuffed inside.
Saigon's sandwich superstar
Arguably the most famous banh mi vendor in Ho Chi Minh City, Banh Mi Huynh Hoa is deserving of its acclaim. The scores of motorbikes parked out front attest to its popularity, and long queues – especially at lunchtime – are an inevitability. Nevertheless, the army of red-shirted sandwich makers do a fine job of keeping the tasty baguettes coming. Various fillings are available, with meat free-options available for vegetarians. The star of the show, however, is the banh mi thap cam: a giant free for all combining mixed luncheon meats with pate, mayonnaise and veggies.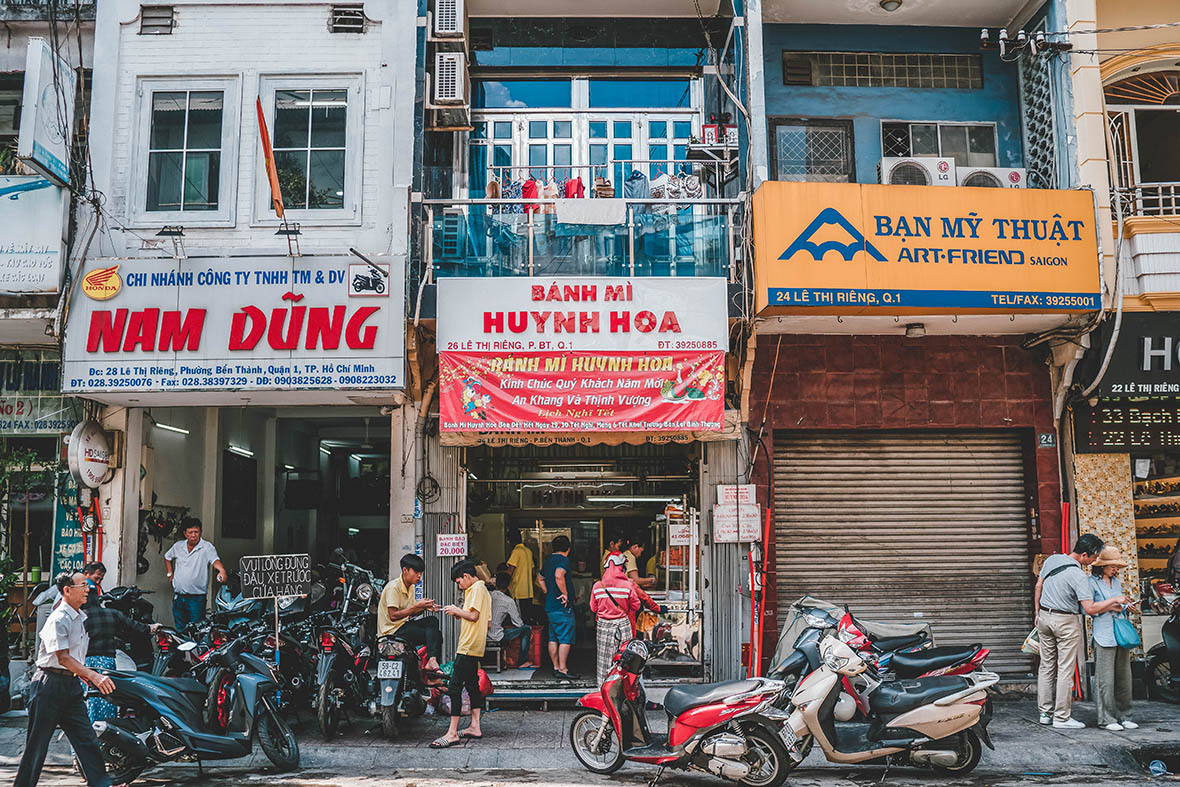 Grilled pork to die for
While some banh mi vendors run the full gamut of fillings, others prefer to specialise in one thing. At Banh Mi 37 Nguyen Trai, a small cart that is parked just inside an alleyway, the stock in trade is banh mi thit nuong (grilled pork sandwiches). Indeed, the aromatic smell of charcoal grilled miniature pork patties is one of the first thing you'll notice upon visiting the stall. The taste, unsurprisingly, is as appealing as the aroma. The pork patties are seasoned with garlic and salt, while a teriyaki-like glaze provides added sweetness.
All about the baguette
Ask banh mi aficionados about what makes a great Vietnamese sandwich and many of them will single out the bread. A great banh mi baguette should be crispy and crusty on the outside and moist and fluffy on the inside. Such is the case at Banh Mi Hong Hoa, where bread is cooked fresh on the premises and the shop does a roaring trade in unfilled baguettes. With the outstanding bread providing base gold, sandwich versions offer a perfect balance between rich meat and mayonnaise and lighter vegetables and herbs.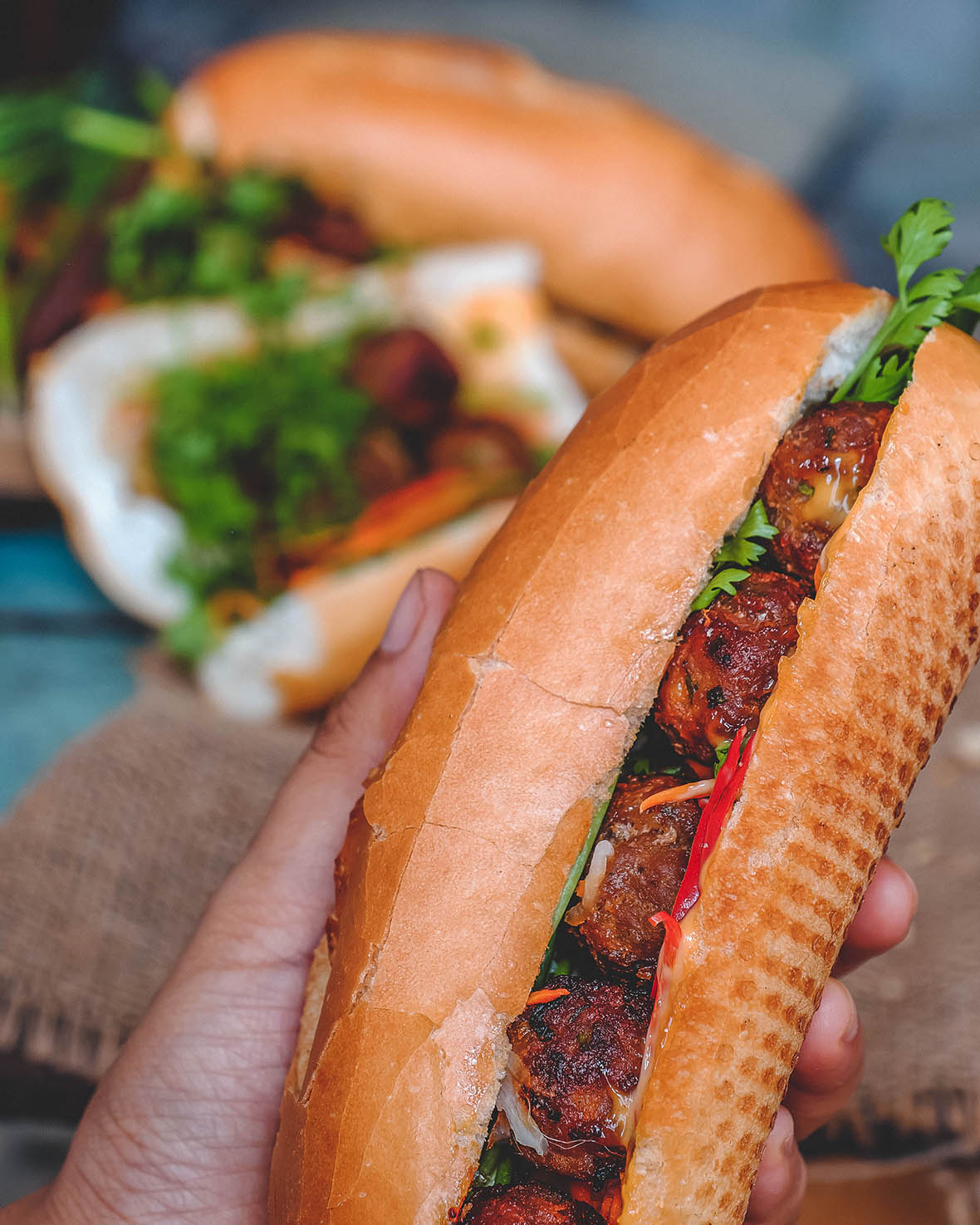 The 24-hour favourite
A Saigon institution since the pre-war era, Nhu Lan is a one stop shop for all sorts of delicious Vietnamese dishes and food items. It is, however, best known for its wonderful sandwiches, the best of which is its banh mi thit nuong (baguette with barbecued pork). Bread is cooked fresh on the premises while the smoky meat is complemented by a generous slathering of rich pate and plentiful herbs and vegetables. Open 24-hours, Nhu Lan is also a firm favourite with night owls hungry for a delicious snack on their way home.
A fiesta of fillings
If variety is the spice of life, then Banh Mi Nong Tuan Map offers one of the hottest tastes in Ho Chi Minh City. A veritable smorgasbord of ingredients is on show behind the glass counter here, displayed alongside a bundle of beautifully crisp, moist baguettes. Options here include the classic banh mi thap cam (mixed meat baguette) and banh mi thit nuong (barbecued pork baguette). Curveballs, meanwhile, include fillings such as marinated pig's ear and tender, juicy roast duck, which pairs magnificently with roast pork.