Why We Love This Hotel
Charm: The escapist nature of living in a dreamt up colonial school come to life is a truly one-of-a-kind experience.
Décor: Both luxury rooms and expansive villas offer unique, meticulously envisioned Lamarck University decorations.
Dining: From barbequed freshly caught seafood to masterfully prepared local dishes, all dining sites provide unique flavors.
Spa: Chanterelle – Spa by JW offers an extensive array of treatments, matching imagination with immaculate relaxation.
Read More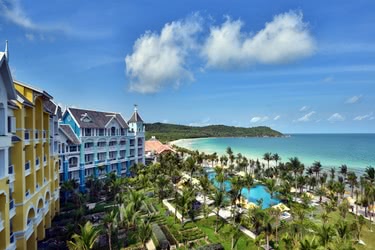 Preferred Hotel