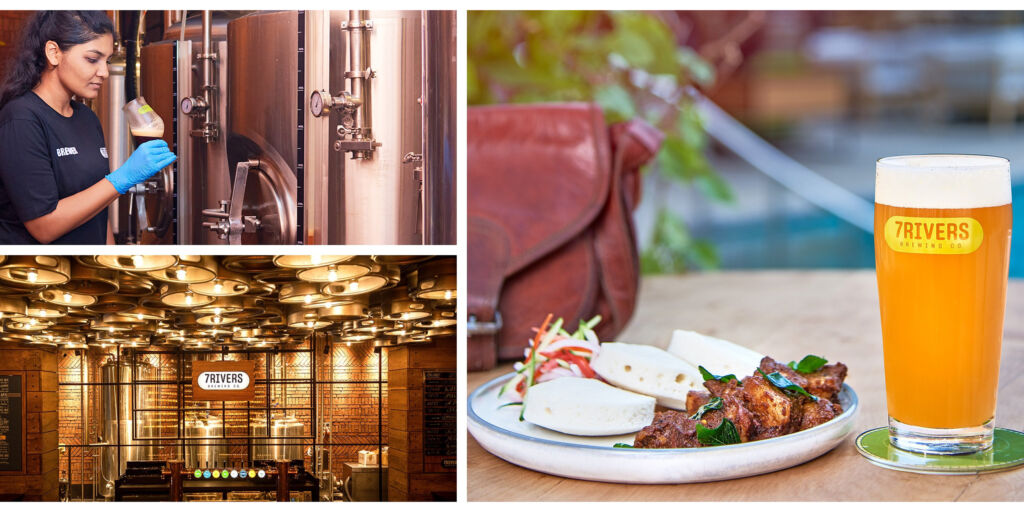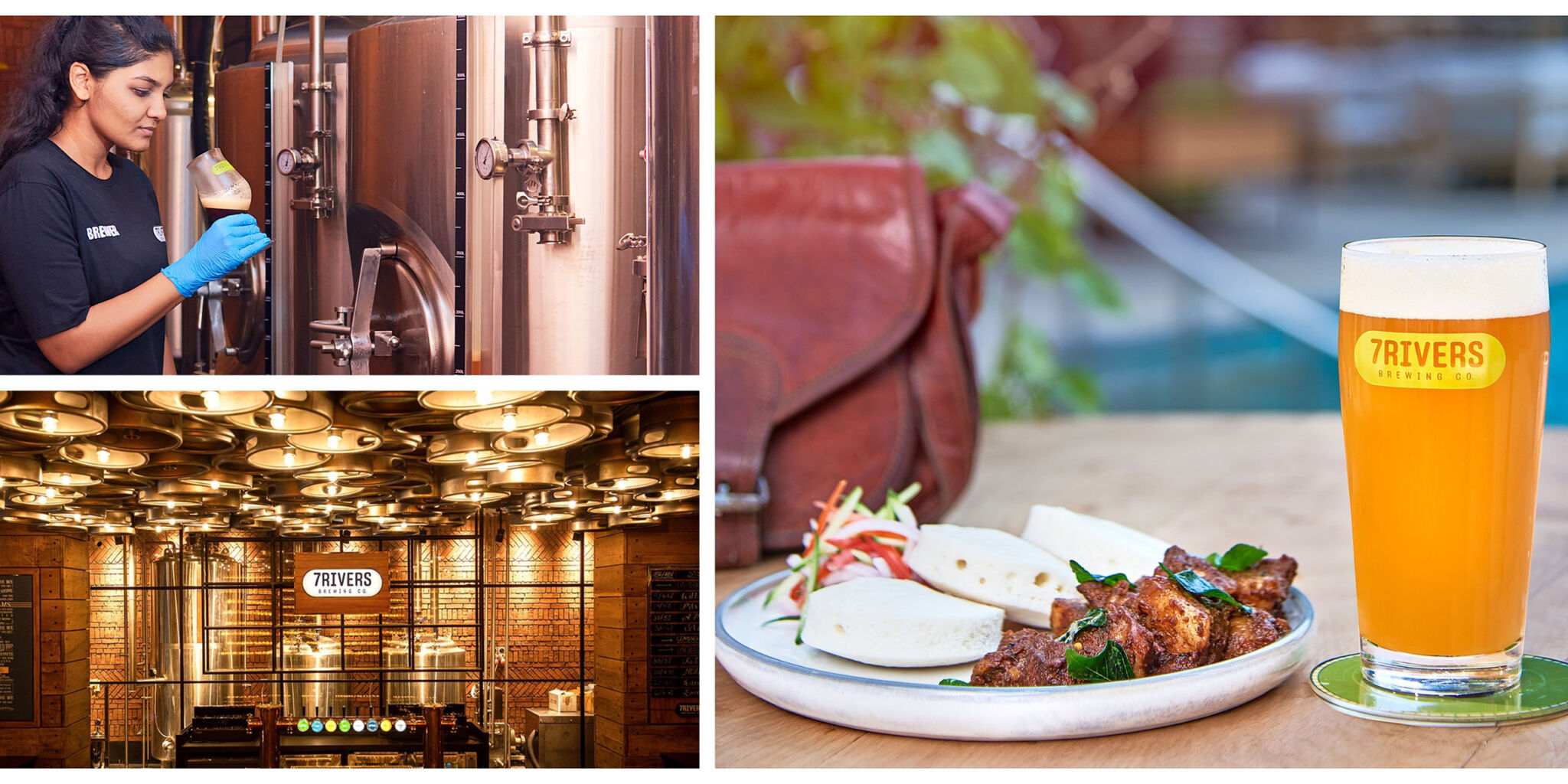 Beer is the new wine — keep your tannins and tell me about your hops. Indian Hotels Company Limited (IHCL) partnered with AB InBev (of Corona and Budweiser) to open 7RiversBrewpub at Taj MG Road, Bengaluru, or Bangalore, in September.
"Our microbrewery at Taj MG Road Bangalore is called the '7Rivers Brewpub'. We currently have eight varieties of beer being brewed at the brewery and these flavors keep on changing as per the season," says Jodi Leblanc at IHCL.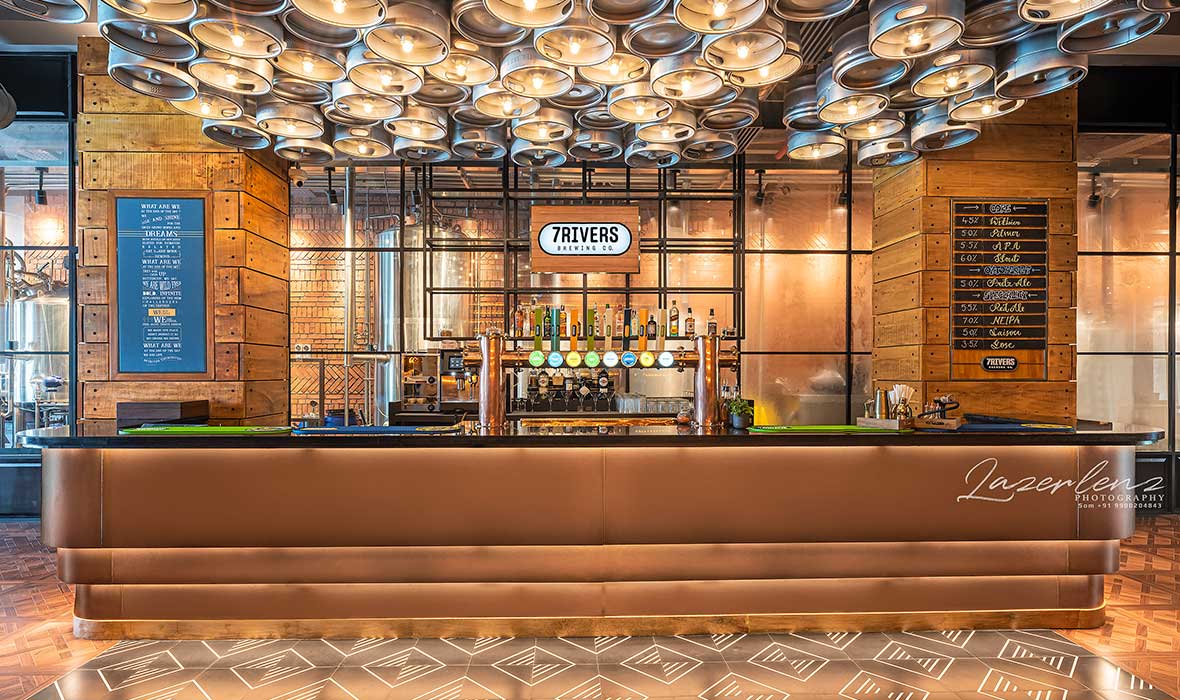 The eight beers currently on tap include witbier, American pale ale, New World pilsner, stout, guava neipa, American red ale, salted lime gose, and botanical saison. New flavors, including seasonal additions, are to be expected.
"In addition to these brews, we'll have a Christmas Brew … which will be available for next 15 days," Jodi says.
The new brewpub, adding a much needed beer alternative to the luxe options at the Taj, spans 250 sqm and features an on-site microbrewery, according to a press release from IHCL. Beers served here are inspired by signature flavours of the region and are crafted by international and Indian brewmasters using locally sourced ingredients.
"From introducing global cuisines to the latest trend in bars, IHCL has led the way in pioneering F&B experiences for over a century," Mr. Puneet Chhatwal, Managing Director and Chief Executive Officer, IHCL, said on the opening of the pub. "7Rivers Brewpub at Taj MG Road is another such innovative offering, which we believe will add an interactive dynamic to the city's vibrant social and entertainment culture."
The pub food at this new poolside brew den, designed in Irish tavern style by Hamburg-based JOI Design, will feature a mix of Indian cuisine and "glocal" fare that pairs well with the unique flavours of the craft beers, and 7Rivers Brewpub is planning to launch curated brewery tours that would give guests a chance to experience the craft of brewing beer.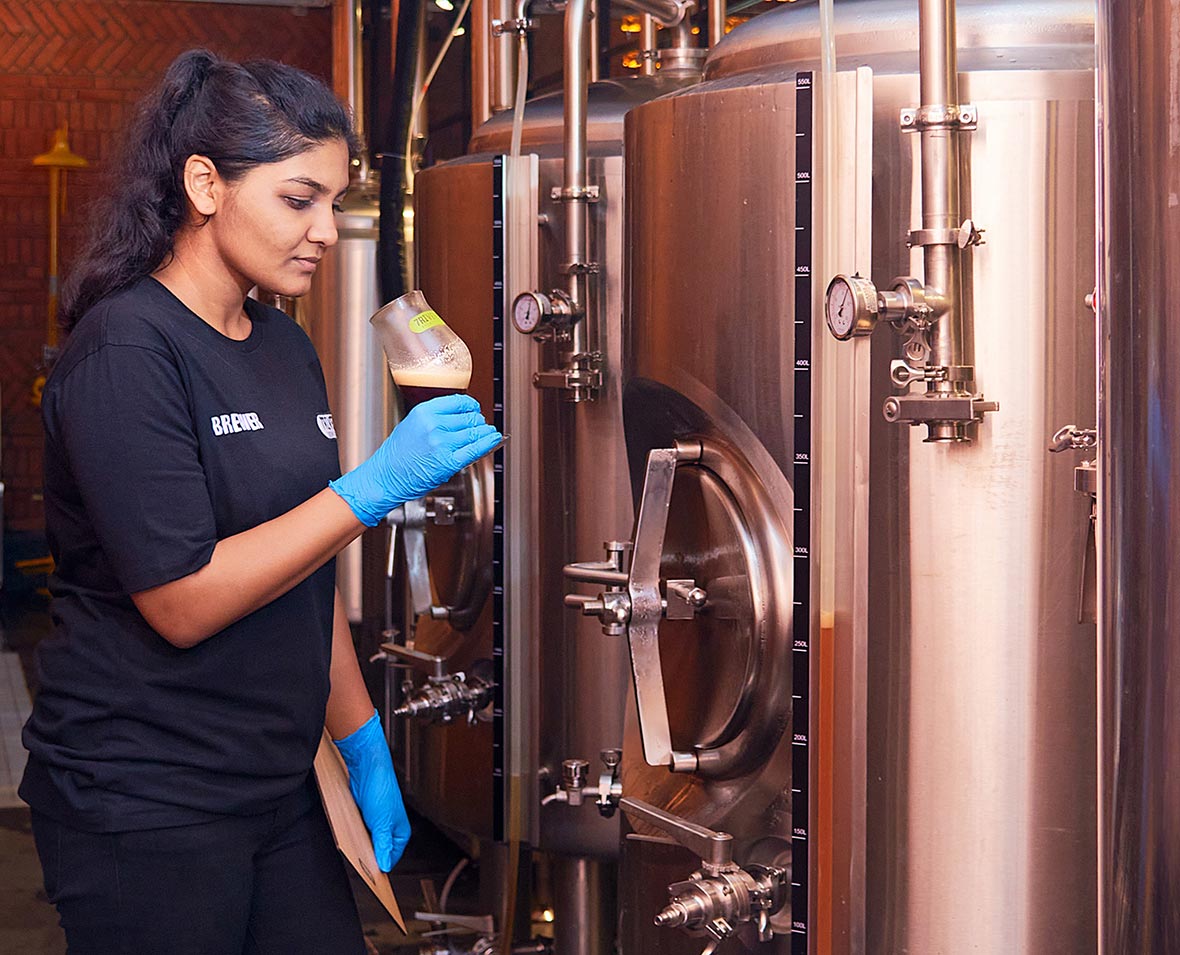 The on-site microbrewery at the hotel is the first of 15 locations to be launched across IHCL hotels over the next five years.
In the post-Covid world, the 7Rivers Brewpub assures patrons that they will be using contactless sanitizers at the entrance and that appropriate social distancing will be maintained.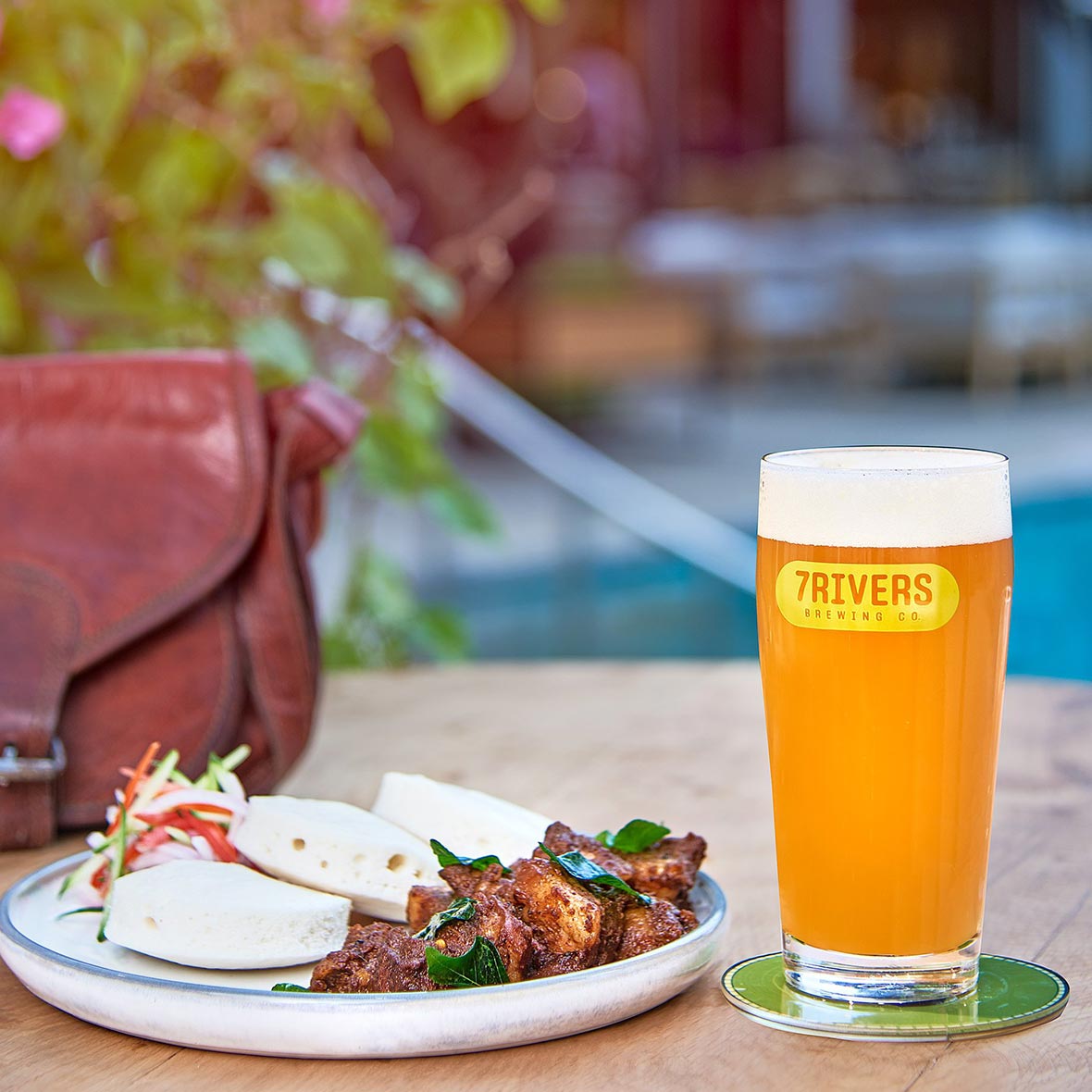 "We are constantly exploring avenues to offer the best beer experience to delight our consumers, as we see a growing trend towards artisanal beers in the country," said Kartikeya Sharma, President of South Asia, AB InBev on the 7Rivers Brewpub launch. "We look forward to working with the emerging craft beer community and are confident that our synergies in this category will shape the craft beer industry in India."
The Taj MG Road, Bengaluru, a 5 star hotel in Bangalore, is found in the heart of Bangalore, and other dining venues at the hotel include The Trinity Square, a fine dining experience, and Chinese dining at Memories of China.