Example Itinerary
A Naturalist's Trip Through the National Parks of Madhya Pradesh
This trip is especially geared toward travelers with naturalist inclinations, as it veers through the Bandhavgarh, Panna, and Satpura national parks. While of the same state, each park still has its own unique characteristics. Bandhavgarh is known for its large population of Bengal tigers, majestic waterfalls punctuate Panna's stunning vistas, and the vast Satpura's remote safari drive can take you far away from other sightseers. In addition to days spent exploring these national parks, there is also time spent exploring the local culture. See the Khajuraho temples and tour the many temples and palaces of Orchha, which was once the seat of the Orchha State, and you'll also get a taste of vibrant Old Delhi. Madhya Pradesh is a land rich with biodiversity, natural beauty, and traditional culture – framed perfectly by this adventurous 11-day trip.
This itinerary is an example. It's designed to inspire you and provide you with thoughtfully curated ideas. You can choose to do this exact itinerary or completely personalize it. All trips are 100% bespoke.
Highlights
Bandhavghar National Park: A true gem amongst the parks, Bandhavghar not only boasts the highest density of tigers in the whole country but also the home of the first white tiger ever discovered.
Panna National Park: Notably one of the most well-managed and maintained national parks in India, Panna is home to big cats and countless wildlife species, as well as stone paintings dating back to the Neolithic era.
Satpura National Park: Popular amongst photographers, naturalists, and wildlife enthusiasts, Satpura is a great pick for everyone due to its exotic diversity of flora and fauna and scenic rugged landscapes.
Day-by-Day
Day 1
New Delhi
Arrive at the Indira Gandhi International Airportin New Delhi and take a private transfer to your hotel. You have the rest of the day to relax and unwind from your flight. If you wish to go out for a stroll in the evening, we recommend checking out the Rajpath ceremonial boulevard. It is a short walk from the hotel and features many important landmarks of the great South Asian nation, such as the India Gate and Rashtrapati Bhavan, which are a memorial in honor of Indian soldiers fallen in the First World War and the residence of India's president, respectively.
Day 2
New Delhi
A full day of sightseeing begins with a tour around Old Delhi. This includes the Agrasen ki Baoli, a 197-foot-long, 50-foot-wide step well attributed to the legendary king Agrasen that roughly dates back to the 14th Century, Humayun's Tomb, the beautiful, first garden-tomb complex on the Indian subcontinent that dates back to 1547 CE, and the Lotus Temple, a modern architectural tour de force completed in 1986 and composed of 27 freestanding, marble-clad "petals" that come together to form the mesmerizing Bahá'í House of Worship. By the afternoon you will make your way to Chandni Chowk, one of the oldest and busiest markets in Old Delhi. Take the opportunity to taste a local favorite, the sweet jalebi, while at the market. The massive, 17th Century Jama Masjid mosque is within the immediate vicinity. Afterward there is an optional tea tasting session at Aap ki Pasand, a historic English-style tea parlor. There, master tea taster Sanjay Kapur will take you on a sensory tour spanning 35 different varieties of tea, most of which come from Darjeeling, Assam, Kangra, and Nilgiri.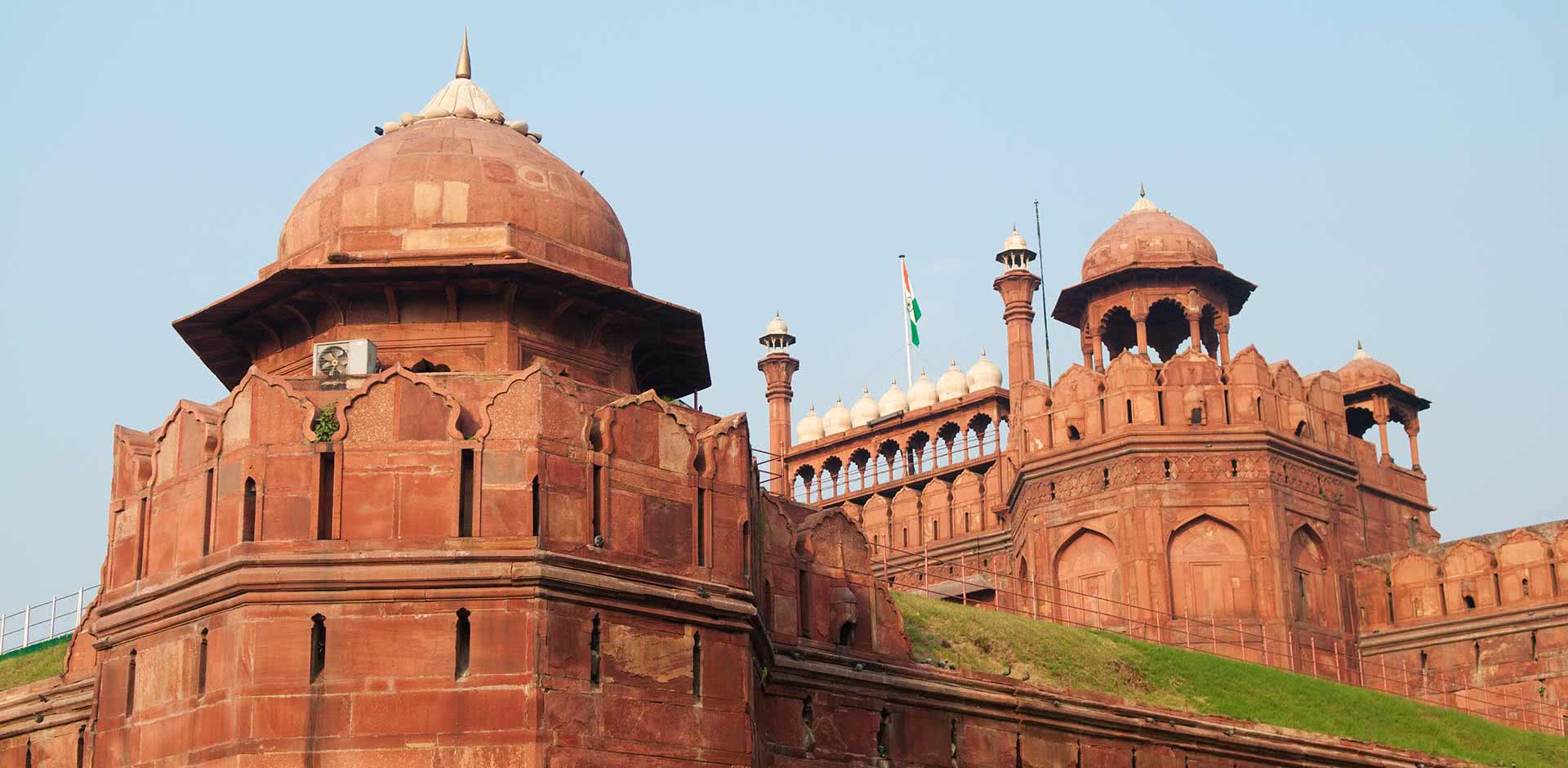 Day 3
Bandhavgarh National Park
After a morning flight to Jabalpur, you will be whisked to the Bandhavgarh National Park – about a three-and-a-half-hour drive. You'll have a little time to unwind after checking into your luxurious cottage, and then it's off to an evening game drive. The park covers 40 square miles and is home to a rich amount of biodiversity, including more than 250 species of birds, 80 species of butterflies, and a number of reptiles. That said, the park is also known for having one of the highest densities of Bengal tigers in the world. The stunning views are icing on the cake.
Day 4
Bandhavgarh National Park
Today, participate in morning and afternoon game drives through Bandhavgarh National Park which offers ample opportunities to see the vast array of flora and fauna the park has to offer. Be certain to have a good camera on hand! Come dinnertime, we recommend you take advantage of the exciting dining experiences offered at the Taj Mahua Kothi, whether that means an al fresco Chaupal dining experience or an intimate meal beneath a tall Mahua Tree illuminated by a sea of hanging lanterns.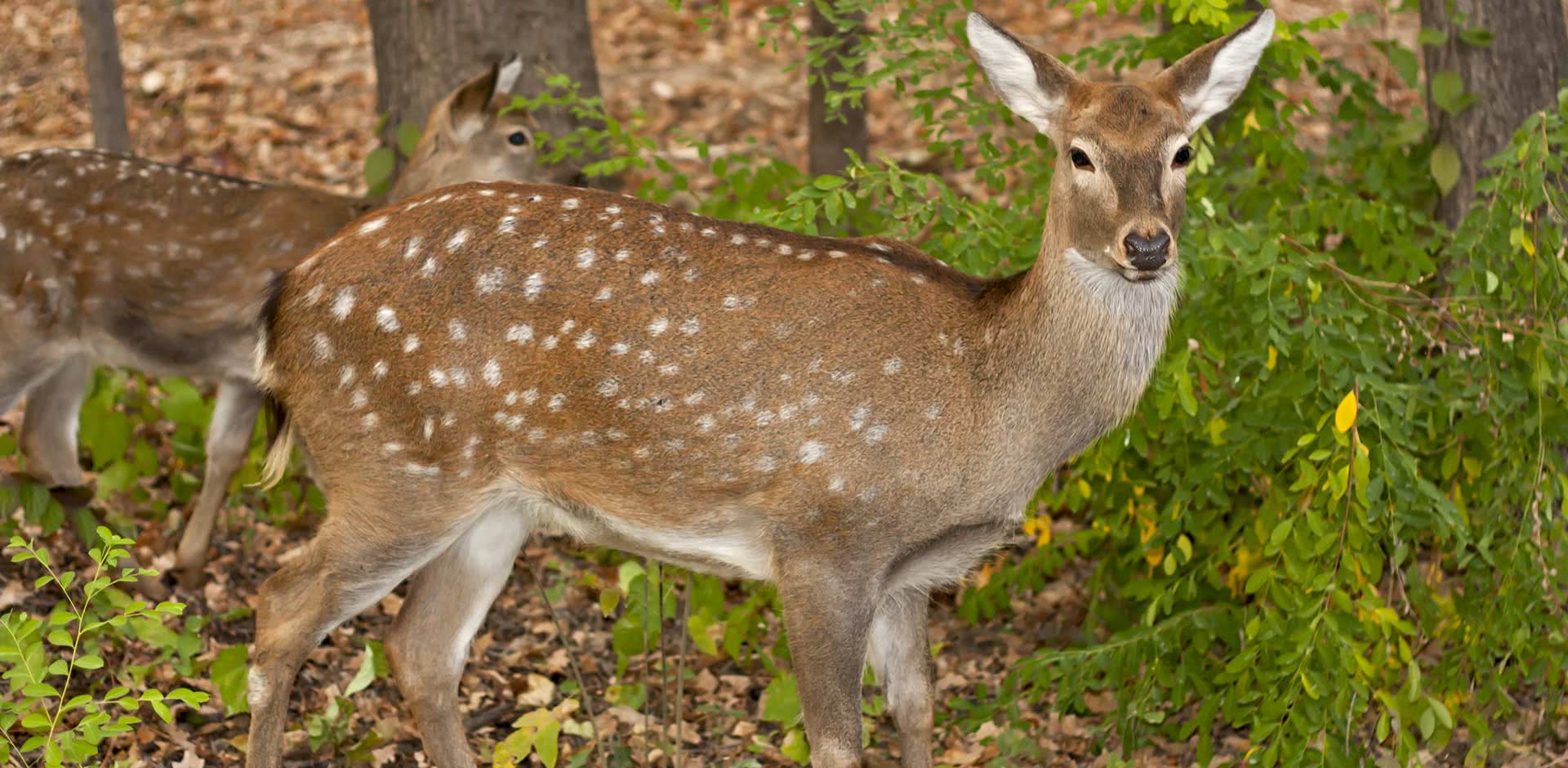 Day 5
Bandhavgarh National Park
Spend another day going on game drives through Bandhavghar National Park. The varying landscapes, from tropical forets and woodlands to flat grasslands, are home to the region's rich wildlife, including tiger, sloth bear, leopard, jungle cat, wild dog and a variety of birds. In the late afternoon, take in the Indian sunset with a sundowner - perhaps some jungle punch or a simple gin and tonic. On the lodge's open terraces, enjoy customary khud cooking, thali cuisine and traditional folk dancers in the background.
Day 6
Panna National Park
This morning set out on a five-hour excursion to Panna National Park. Upon arrival, you'll have some time to check into your lodge, arrange your things, and unwind before embarking on an evening game drive. The expansive park covers 209 square miles. There, the plains of Madhya Pradesh gradually give way to a lush deciduous forest. The Ken river gently makes its way through the park, and an abundance of waterfalls lie in wait.
Day 7
Panna National Park
A full-day safari awaits today, with game drives in the morning and afternoon. Royal tigers, leopards, wolves, hyenas, and other smaller cats can all be seen within the expansive park, as can around 200 species of birds. If time permits, you also have the option to visit nearby sites like the picturesque Madla Village that lies on the banks of the Ken River or the old Ajaygarh Fort from 1731, which looks out over the surrounding region. Additionally, there is also the option to boat down the gentle waters of the Ken, all while taking in the magnificent animal and plant life surrounding you.
Day 8
Orchha
After breakfast, you're back on the road to Orchha. En route you'll stop at the Khajuraho temples, which are roughly 1,000 years old and famous for their meticulous, erotic sculptures. After another four hours on the road, you'll reach Orchha in time to visit the temples and palaces. The former seat of the Orchha State, the city is home to all manner of interesting architecture. Among notable works are the palace-fort on a seasonal island of the Betwa River and the Raja Mahal, which housed royalty up to 1783. There is also the Hindu Ram Raja Temple, and classical Mughal Architecture is vividly brought to life in the Jahangir Mahal citadel and garrison; the towering Chaturbhuj Temple was built in honor of Vishnu and features sweeping panoramas of Orchha.
Day 9
Satpura National Park
You set out to Satpura (by way of Bhopal) this morning. It's a five-and-a-half-hour ride from Panna, but the scenery will make it worth it. After checking into your lodge at the Reni Pani Jungle Lodge, you're off for an afternoon game drive through the Satpura National Park. Covering 202 square kilometers, this rugged national park is made up of sandstone peaks, narrow gorges, ravines, and dense forests, among which dwell all manner of flora and fauna. 50 types of mammals ranging from leopards to antelope can be seen, and a particularly diverse selection of flowers creates ideal conditions for butterflies; accordingly, there are more than 50 species of butterflies that you can observe. There are also 254 species of birds that call the park home, and the diverse ecosystem boasts 1,190 species of flowering plants.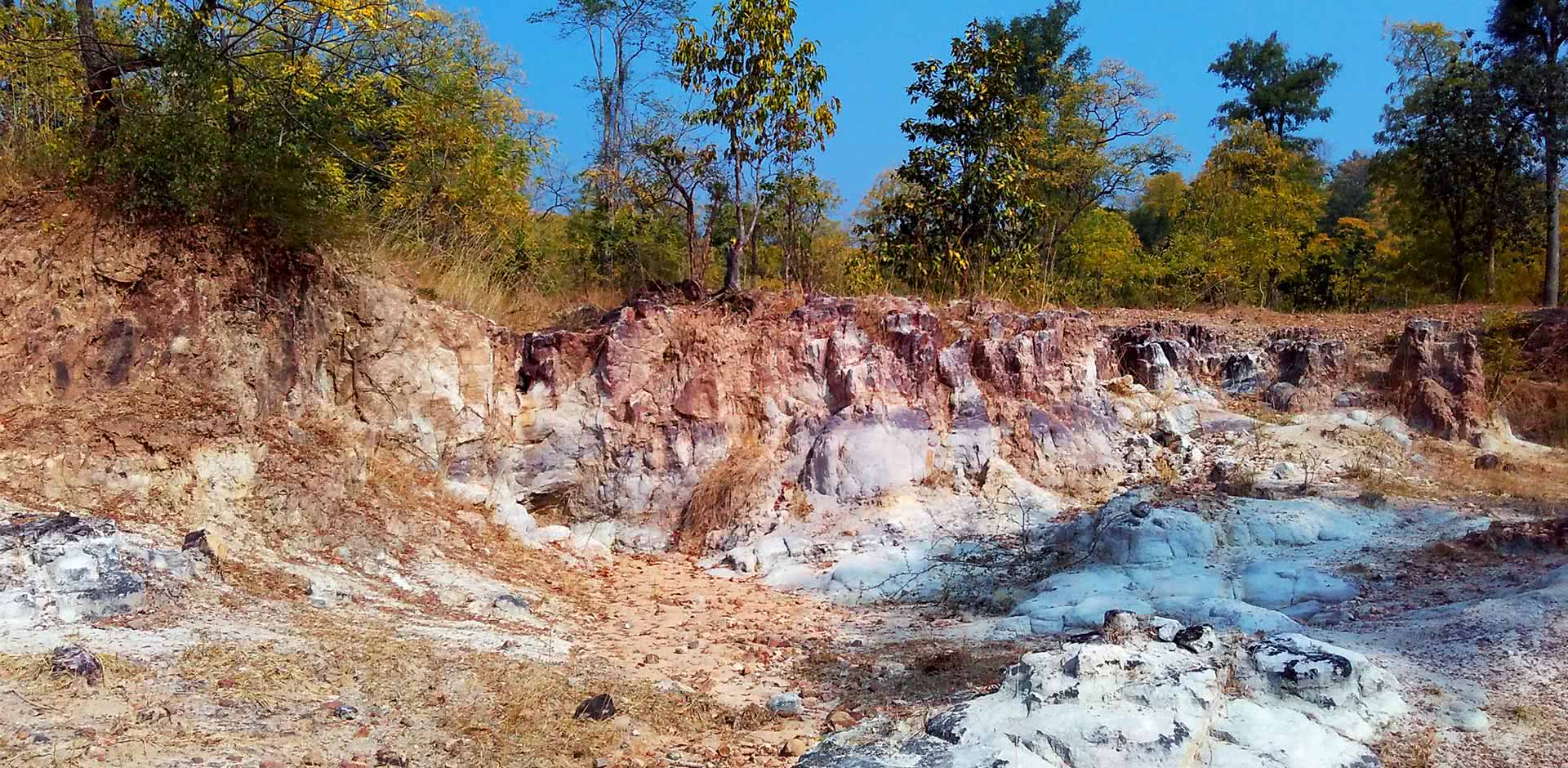 Day 10
Satpura National Park
As the sun rises and the birds welcome the new day, you're already off for a morning game ride through Satpura National Park. There is a lot of ground to cover on this day of unique vistas. Come the afternoon, you'll find yourself on a boat ride along the Denwa River. The calm flows cut through Satpura National Park and are excellent for bird watching, sighting marsh crocodiles, and gazing out across the majestic Satpura Range of gently sloping hills.
Day 11
Satpura National Park
Today, take a daytrip to Churna Camp, a charming British-era forest resthouse, within Satpura Tiger Reserve. Set off at dawn with a lodge naturalist and make your way through the forest. Stop and have a packed breakfast in the wilds, while keeping an eye out for leopards, sloth bears, Indian giant squirrels, antelopes, and munjac. Continue on to Churna where you can refresh and have lunch. Spend the rest of the afternoon on a game drive in the forests around Churna before returning back to Reni Pani Jungle Lodge.
Day 12
Departure
For your final morning, take a village walk. Walking through a local village provides a peaceful conclusion to your trip as you look across the sleepy mud structures with bright red shingles and the surrounding natural beauty. This afternoon you'll be transferred to Bhopal and then fly to Mumbai or Delhi where you'll transfer to the flight that will take you home.
TERMS AND CONDITIONS
Price is based on double or twin hotel room occupancy and includes accommodation, transfers, car/driver, English-speaking guide, activities and entrance fees, daily breakfasts and full-board at Bandhavghar, Panna, and Satpura National Parks. Flights and optional special activities will be quoted separately. Most personal expenses, including lunches, dinners, alcoholic beverages, spa treatments and gratuities can be paid on the spot while traveling. Prices may vary depending on season, choice of accommodation and other factors.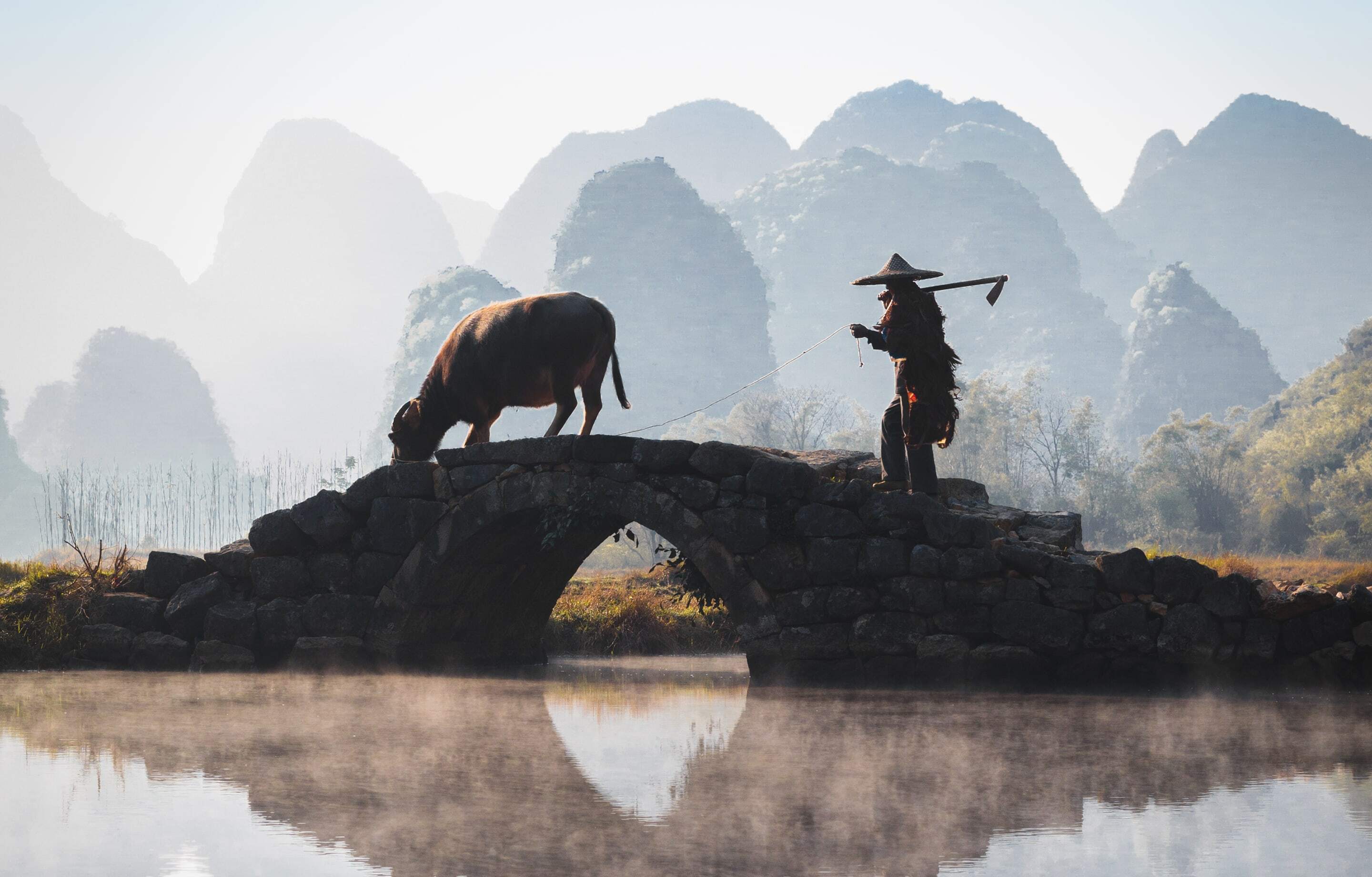 Why Remote Lands?
Exclusively Asia
With Remote Lands you'll travel with people who have made Asia the solitary focus of their own lifelong adventure. As our guest, you'll discover Asia on a journey that is completely, authentically your own, adapted from our own remarkable experiences and adventures over the years.
With Remote Lands you'll travel with people who have made Asia the solitary focus of their own lifelong adventure. As our guest, in the continent that our north American founders Catherine and Jay have adored and explored for decades, you'll discover Asia on a journey that is completely, authentically your own, adapted from our own remarkable experiences and adventures over the years.
Travelogues
An Asia-focused magazine brought to you by Remote Lands – a platform for adventure, luxury, and authenticity from experts and explorers around the continent.
What Others Say
Here is a small selection of the kind words our guests have said about us, as well as features by journalists and travel writers.
From the moment I happened upon the REMOTE LANDS website over a year ago, browsed the options, I knew that this would be well worth it. The entire staff is nothing less than professional with service that made us feel like royals.
This was truly the trip of a lifetime. Magical destinations, the most luxurious hotels in the world, and the most wonderful travel companions we could've wished for. We were treated like family everywhere we went and we have 14 new best friends.
We have used some of the top rated travel specialists all over the world and, without question, Catherine Heald and Remote Lands are at the very top of the list!