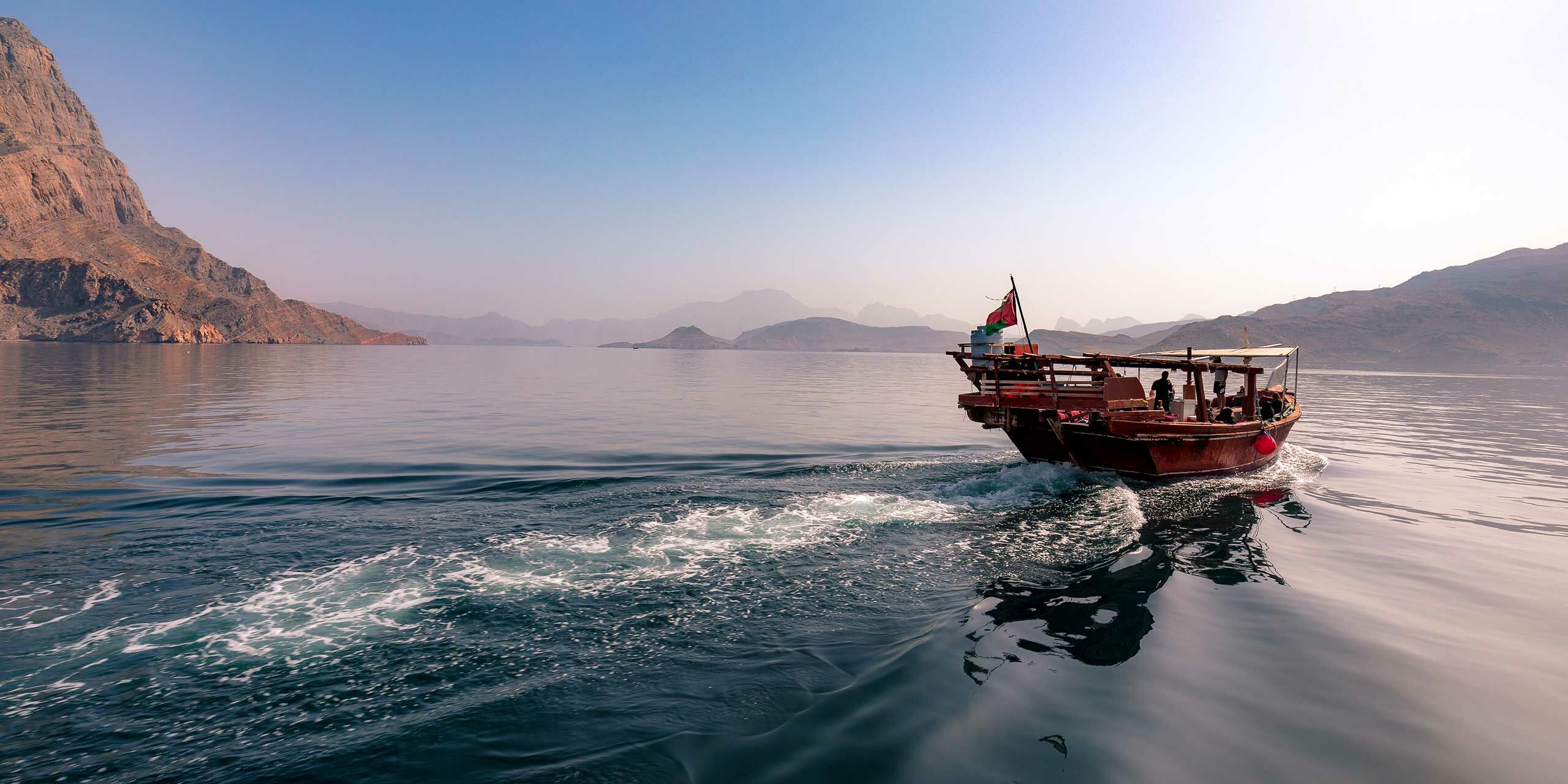 A Remote Lands favorite for its sand, beaches, and luxury hotels, Oman announced on Monday that fully-vaccinated travelers are now welcome to Oman starting at 12pm on September 1.
"All passengers arriving to the Sultanate are required to present a COVID-19 vaccine certificate containing a QR code stating that they have received two doses of a vaccine approved in Oman, or in cases where a single dose is approved by the health authorities of the Sultanate, have received one dose of such a vaccine," The Times of Oman reported, adding that the last dose is required to have been received not less than 14 days ahead of estimated arrival time."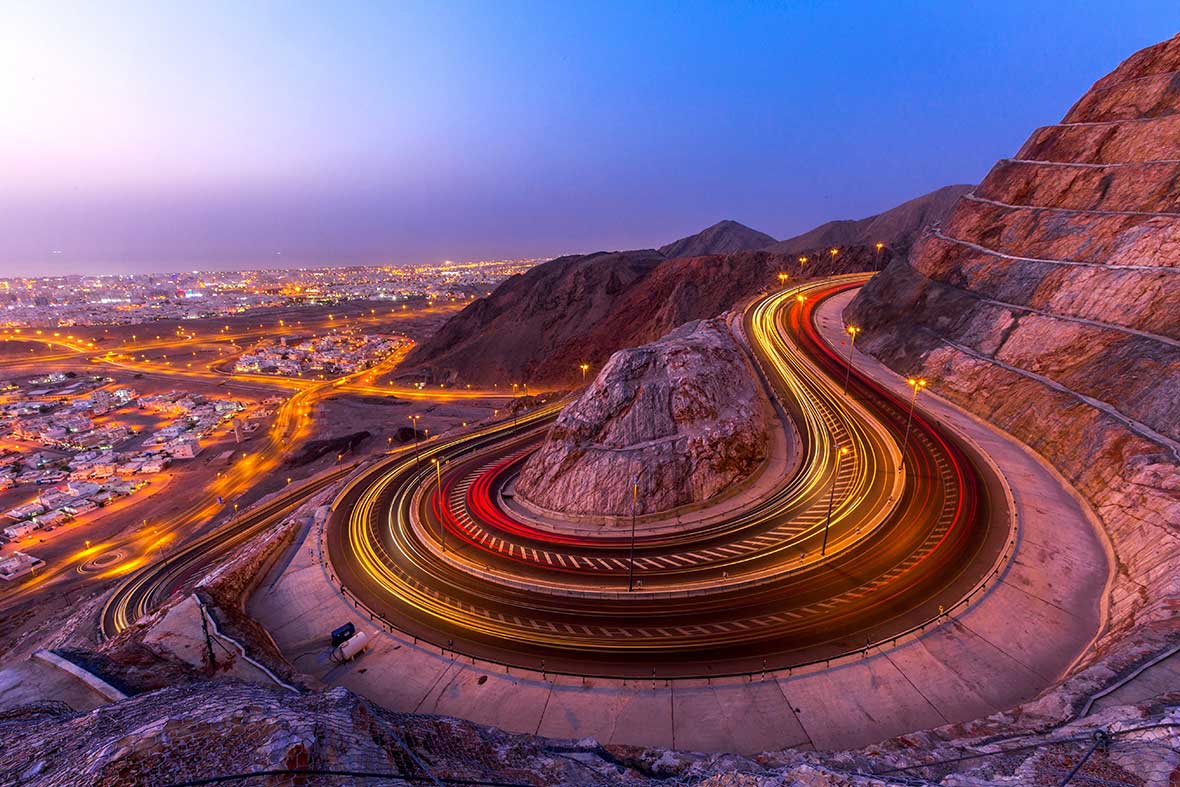 The vaccines approved in Oman are AstraZeneca/Covishield, AstraZeneca/Oxford, Pfizer/BioNTech, Sinovac and Sputnik V.
All passengers arriving to the Sultanate presenting a negative COVID-19 PCR test result are exempted from quarantine, the new regulations via the civil aviation authority stipulate, adding that those entering Oman without a negative PCR test result will need to take a test on arrival and will be required to enter mandatory quarantine.
This new announcement comes just days after Oman lifted a nationwide night-time curfew following a fall in the number of new daily Covid-19 infections in recent weeks. Thus far, around 66 percent of people in Oman are vaccinated, and vaccination is mandatory for some indoor activities.
The announcement comes just in time for a favorite wildlife experience in Oman, the hatching turtles at Ras al Jinz, which are best seen from May to September. Surrounded by desert and mountain greens, this area is the nesting place of the endangered green turtle – a place where a select few can watch these gigantic sea creatures lay, nest, and escape to the safety of the sea, best experienced at night or in the early morning.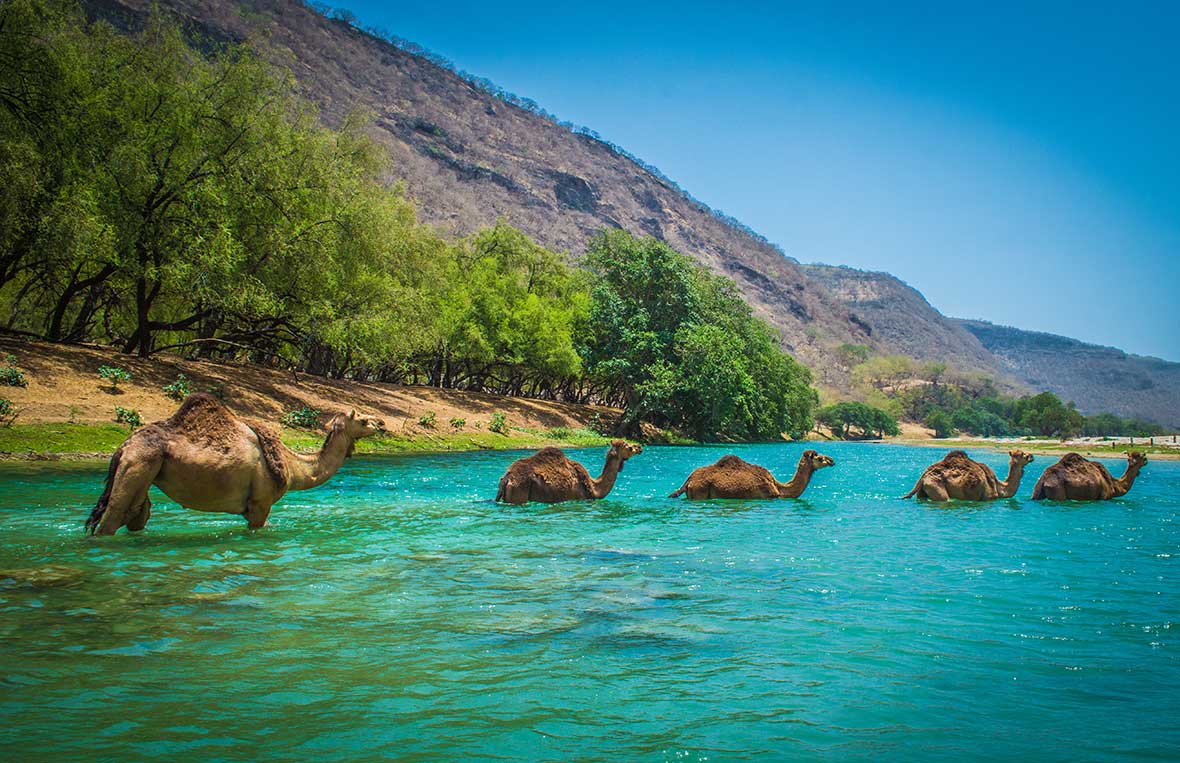 Also, Salalah undergoes a gorgeous khareef through September. Khareef means autumn in Arabic, but refers to the dense fog and monsoon clouds from India that cover Salalah, the capital of the Dhofar region. During these months, the brown countryside is completely transformed into a green, subtropical city. The mountains behind Salalah collect moisture and nourish the frankincense trees that produce the incense sold in markets around the world.
Boasting some of the finest accommodations in the region, Oman is excellent year round for its fabulous luxury hotels. The 5-star Chedi in the capital of Muscat boasts six separate restaurants, three swimming pools (one of which is 338 feet long), a health club, and a Balinese spa consisting of 13 suites for those wanting to relax and unwind in luxurious surroundings. For a mountain retreat there's the Al Bustan Palace, an opulently decorated Ritz-Carlton Hotel, nestled between the Gulf of Oman and the Al Hajar Mountains.
Just prior to the pandemic, the luxury travelers hadn't had much of a chance to sample the delights of the new Magic Camps from Wahiba Sands, but it has slowly become the critic's choice for the finest tented camp accommodation in Oman — even beating out Wahiba Sands other camp, Desert Nights.