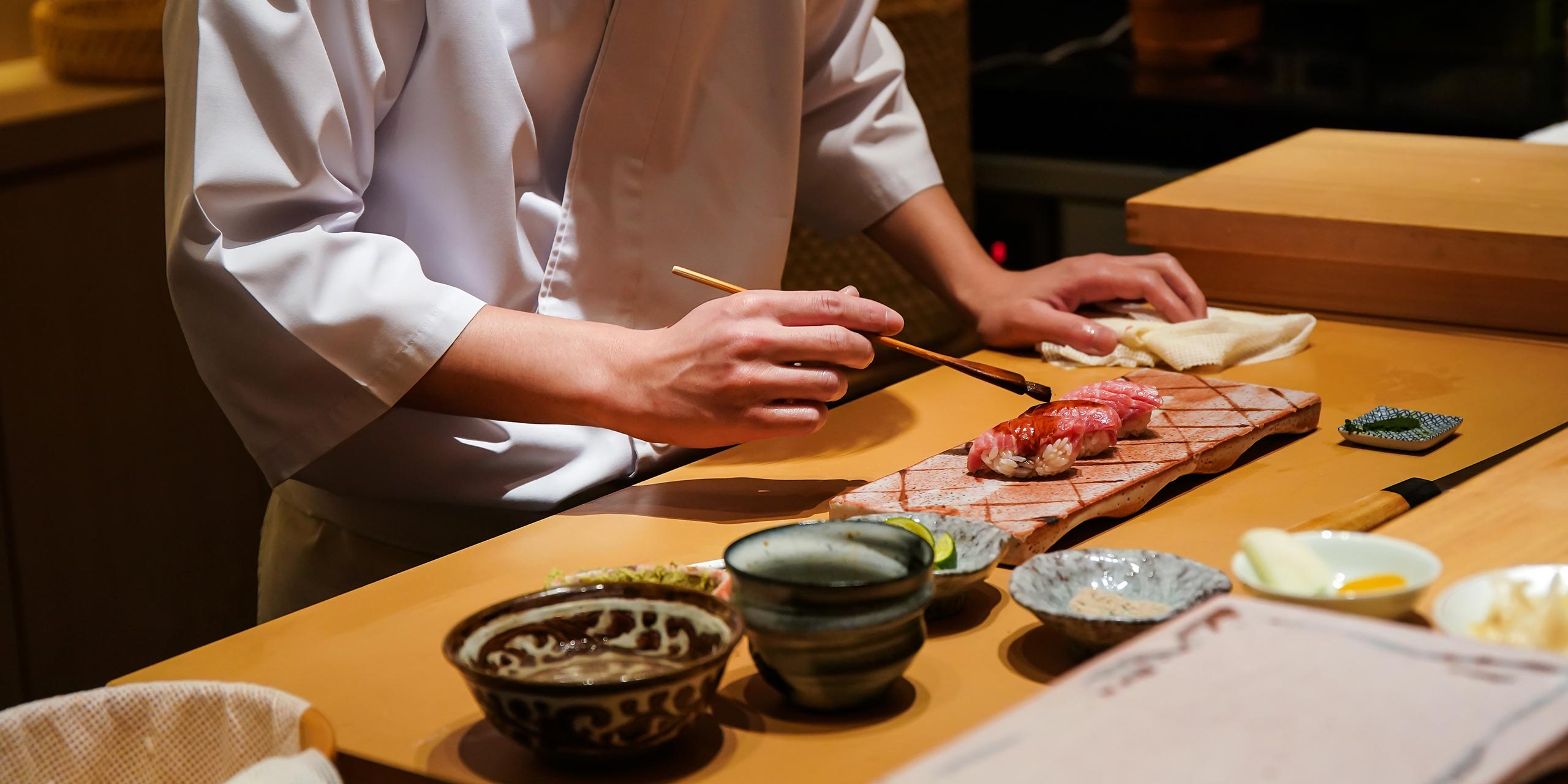 Whether it's a Michelin-star restaurant or a bustling street market, there is a morsel of history in every bite of Asian cuisine. Follow your palate from Tokyo to Thailand on a bespoke foodie adventure with Remote Lands that will see you to the very heart of culinary culture. Kaiseki in Kyoto, samsa in Samarkand, or bibimbap in Busan — Asia is a feast.
A CULINARY JOURNEY ACROSS UZBEKISTAN
The newest foodie journey at Remote Lands, this 11-day cultural culinary expedition takes travelers through Uzbekistan's most storied cities. This destination's position on the ancient Silk Road has made it a meeting of worlds — and ingredients. A delicious mix of East and West, Uzbek cuisine offers spit-roasted meats and tandoor-baked breads from Eastern Europe with Central Asian style and Chinese spices. Along the way, travelers will eat their way from Tashkent, Khiva, Bukhara, and beyond.
Expect to get into the kitchen and get hands-on throughout this journey. You will not only be tasting and learning about food, but also doing lots of cooking under the direction of experts and locals. Not only will you taste all of Uzbekistan's signature dishes, but also regional favorites and variations such as Samarkand and Tashkent's plov, Khiva's exclusive green noodles and egg dumplings, kosher cuisine from one of the oldest Jewish communities in the world in Bukhara, Guijduvan's famed fish fry, and more. Learn about Uzbekistan's food from its people, and learn about its people through the food. You will meet many locals in different cities who will take you into their homes and teach you techniques and recipes passed down through generations. Cooking and eating together is a joyous way to bond and learn about new cultures and people.
BUSAN AND SEOUL BY NIGHT
From K-pop to TV drama, Korean culture is sweeping the globe; at the forefront of that movement are the delectable delights of Korean cuisine. On this eight-day dive into the energetic nightlife of Busan and Seoul, guests will experience beaches, K-BBQ, and pojangmachas (drinking tents) for an authentic South Korea night out that will see travelers to fine dining and upscale clubs alike. Diners will explore the Korean urban jungle like never before.
Aman Japan Culinary Expedition
Remote Lands most luxurious foodie tour to date, The Aman Japan Culinary Journey will see adventurous epicureans taking helicopters and bullet trains to the three Aman properties on a 9-night private jet journey from Tokyo to Kyoto, beginning on May 15, 2022. Featuring the most exclusive dining and libations experiences — from a private geisha dinner to Yamazaki whisky tastings — this signature Aman journey is limited to just 16 guests. Contact Remote Lands to learn more about this once-in-a-lifetime journey.
A SENSE OF WELL-BEING: SANCTUARIES & CUISINE IN SOUTHERN THAILAND
Mix well-being with good-tasting on this six-day journey through the tastes of Southern Thailand. Enjoy a holistic stay at the luxury Phuket retreat of choice, such as the Banyan Tree Spa Sanctuary Phuket or Rosewood Phuket, and design a customized healing holiday. Throughout the journey, indulge in the rich, aromatic flavors of Southern Thai cuisine, using fresh and fragrant ingredients to fill the soul and the stomach. Then, travel north to Khao Lak for signature private dining experiences that include waterfall dinners by candlelight and secluded beach meals under the stars.
SINGAPORE DEEP DIVE: CULTURE AND CUISINE
Famed for both its hawkers and its Michelin stars, Singapore is the capital for fine dining foodies in Southeast Asia. From the colonial charm of the Raffles Singapore, birthplace of the Singapore Sling, to the seaside Fullerton Bay Hotel, this short, five-day journey will take travelers to the heart of food culture in the Lion City — including a colorful visit to Little India, a heartfelt journey through the Malay heritage of Kampong Glam, and the whirlwind of Chinatown.