Why We Love This Hotel
Location: Al Bustan Palace is in a divinely-scenic location, nestled between the jagged Al Hajar mountain range and the sparkling Sea of Oman.
Services: Every whim is attended to here with a comprehensive and personal service, reflecting the Omani hospitality and cultural way of life.
History: Muscat has a rich history that is believed to date back to the 6th millenium BC. The authentic architecture found concealed down rustic winding roads are redolent of the past and a display of ancient cultural heritage.
Read More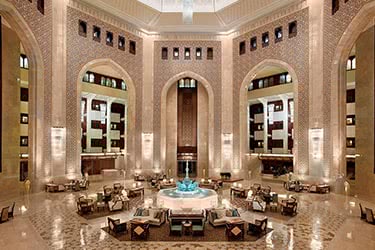 Preferred Hotel