Example Itinerary
Sea, Sand & Sail in Amazing Oman
Duration

5 days / 4 nights
Price Per Person
Destinations
Oman's diverse terrain, fascinating blend of cultures and undeniable natural beauty are all wrapped up perfectly in this five-day trip, which takes you from Muscat to Al Hamra, Wahiba Sands, Ras al Jinz and then back to the capital. Perfect for the adventure seeker, three of the four nights here are spent away from the luxury of a hotel; let the ocean waves gently lull you to sleep in the decks of a catamaran, set up camp on the vast dunes of Wahiba Sands, and stay at Ras al Jinz's scientific center in an effort to catch a glimpse of the elusive sea turtles frequenting the beach at night. Other highlights include stops at Sur, where you'll explore ancient forts - not forgetting an afternoon spent visiting the long list of cultural attractions in the city of Nizwa.
This itinerary is an example. It's designed to inspire you and provide you with thoughtfully curated ideas. You can choose to do this exact itinerary or completely personalize it. All trips are 100% bespoke.
Highlights
• Dune Bashing: Travelers can go sandboarding or dune-bashing in a 4WD and spend their evenings stargazing into the clear, quiet nights of the Omani desert.
• Turtle Hatching: Wildlife lovers can explore a 27-mile coastline and experience one of the largest nesting areas for green turtles in the Indian Ocean.
• Snorkeling & Diving: Sail to the Ad Dimaniyat Islands for some of the clearest waters in all of Oman, where travelers can get under the waves on the north side of the islands to look for coral, turtles, and maybe even a whale shark.
Day-by-Day
Day 1
Ad Dimaniyat Islands
Your trip commences upon arrival at the Wave Marina, where you'll be met by trained team members and given a short introduction and safety briefing. Depart Muscat's glistening bay for a leisurely sail towards the Ad Dimaniyat Islands. There's diving and snorkeling opportunities on the way, with the best underwater excursions on the north side of the islands. Enjoy a sunset dinner and overnight stay on your catamaran.
Day 2
Al Hamra
Head to the Marina at Mussanah in the morning after a breakfast on the water. Back on dry land, the tour proceeds to Al Hamra via Wadi bani Auf - a gorgeous valley that sinks deep into the mountainside. The 50-mile route to Al Hamra passes some charming scenery and quaint local villages - remember to look out for the date plantations for which this region has become so famous.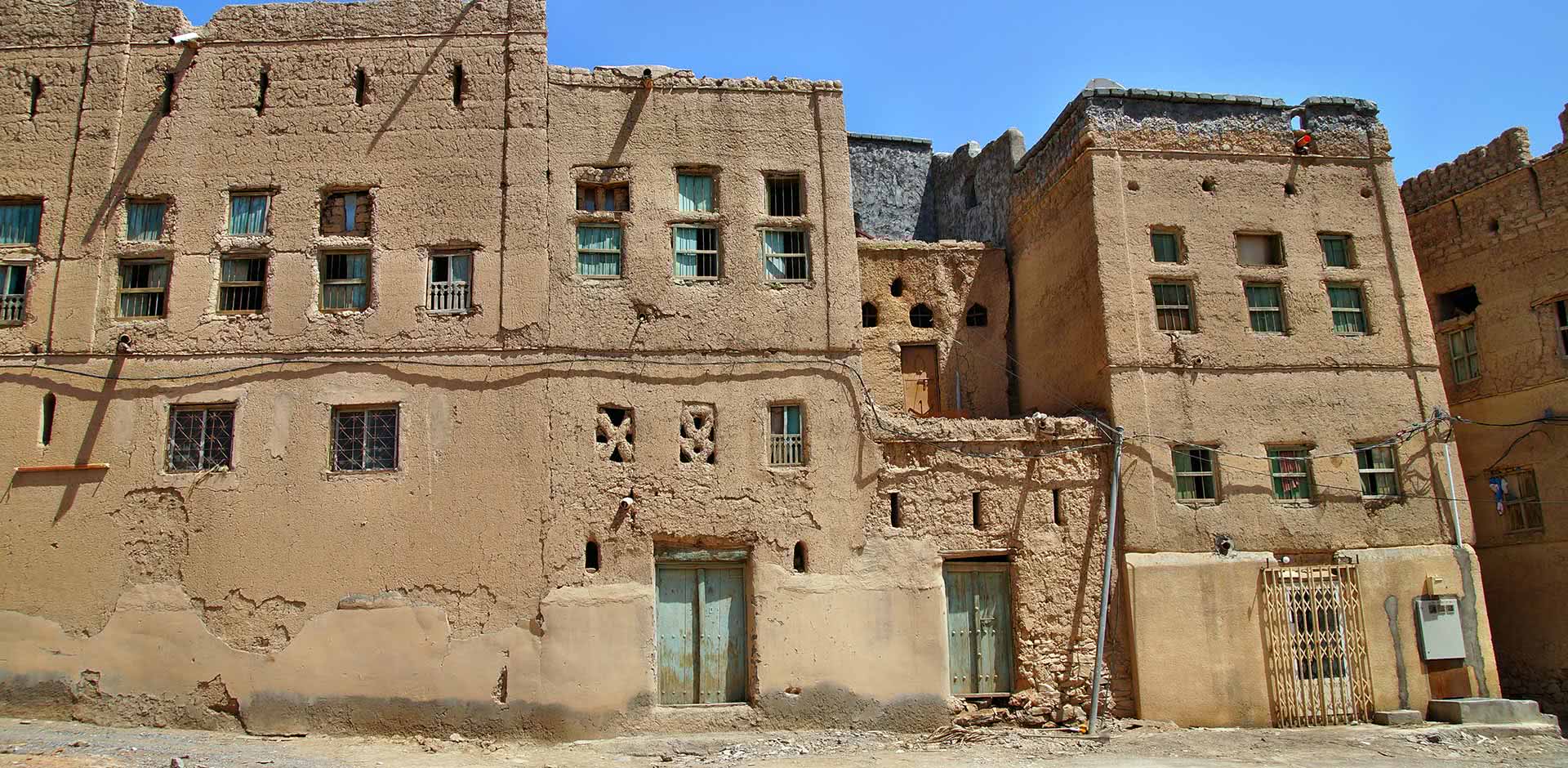 Day 3
Wahiba Sands
Depart your hilltop hotel in the mountainous town of Al Hamra, making your way towards the built-up city of Nizwa, the second-most visited in the country. A half-day tour takes you to the famous Round Tower Fort and the main 'souq' for an unforgettable shopping experience. Continue on to Wahiba Sands, a vast mass of desert terrain characterized by flowing red dunes stretching for hundreds of miles. Enjoy dinner next to your campsite before tucking yourself in for the night under the stars.
Day 4
Ras al Jinz
Pack up your bags on the dunes and take a quick look at a nearby Bedouin house - a great opportunity to see how locals live in the vast desert wilderness. The route to Ras al Jinz, the final stop of the day, takes you past the coastal town of Sur, with visits to a popular fish jetty, a fort and a boat factory. Upon arrival at Ras al Jinz, check in at the local scientific center before making the short walk to the beach, escorted by trained guides ready to watch turtles coming to nest on the sands.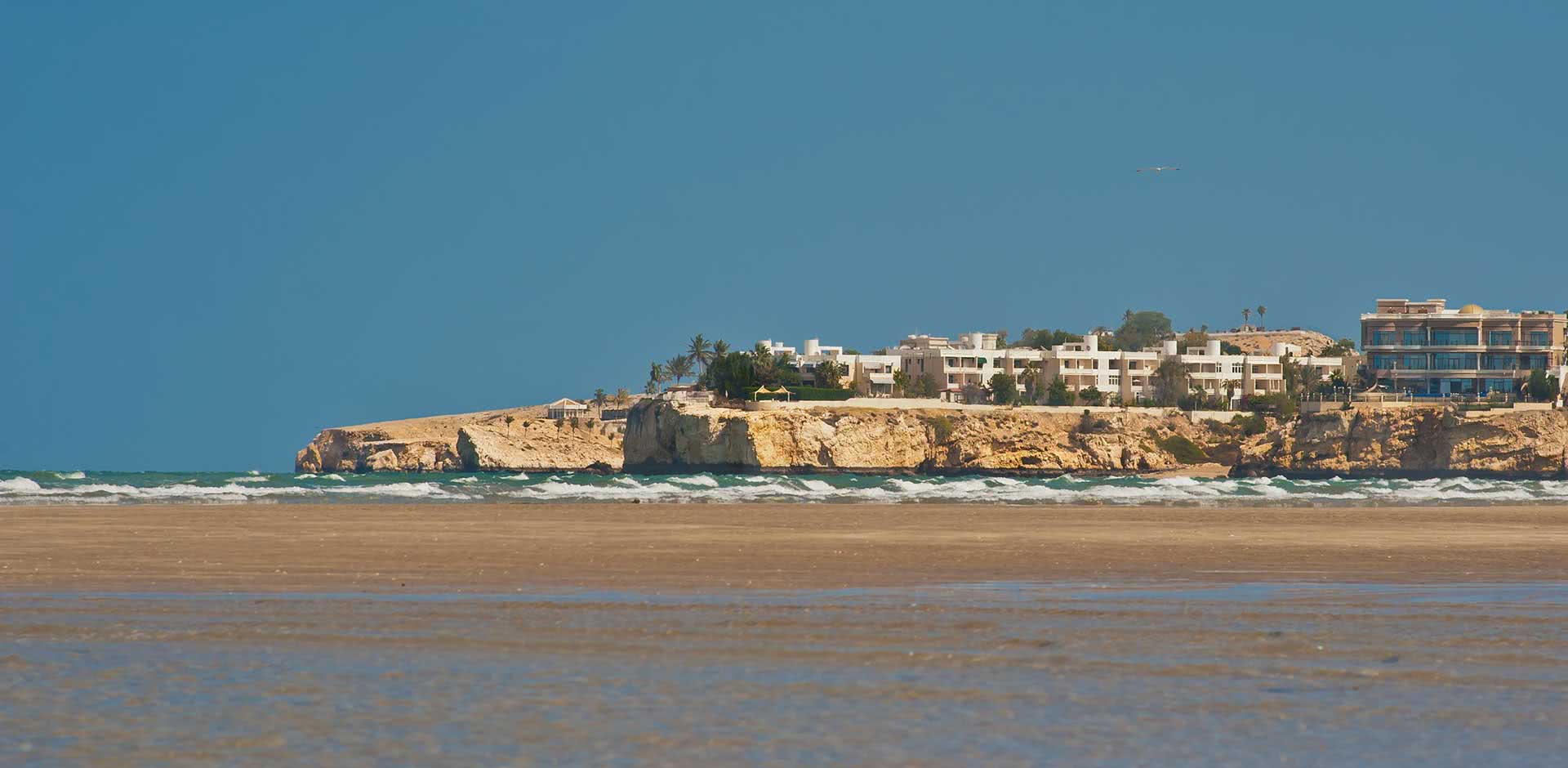 Day 5
Muscat - Departure
On this final day of the trip you'll be returning to Muscat, although there's plenty of time to squeeze in more activities before your departure, such as a quick swim at 'Fins Beach' and also a worthwhile stop-off at Bimah Sinkhole, a spectacular limestone crater with turquoise water down below. The return to Muscat in the afternoon marks the end of this short but remarkable five-day trip across Oman.
TERMS AND CONDITIONS
Price is based on double or twin hotel room occupancy and includes accommodation, transfers, car/driver, English-speaking guide, activities and entrance fees, breakfasts and some casual lunches while touring. Flights and optional special activities will be quoted separately. Most personal expenses, including dinners, alcoholic beverages, spa treatments and gratuities can be paid on the spot while traveling. Prices may vary depending on season, choice of accommodation and other factors.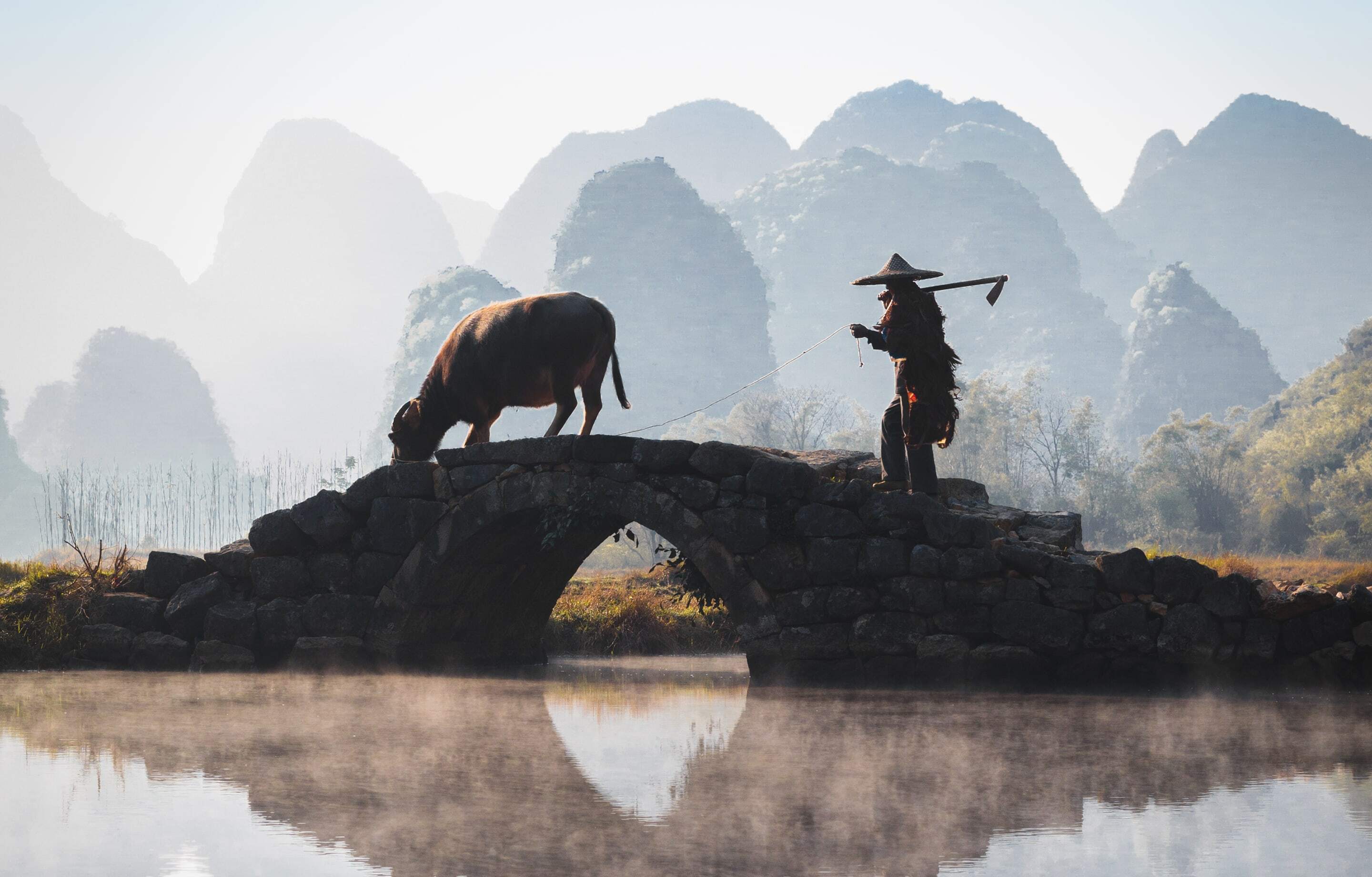 Why Remote Lands?
Exclusively Asia
With Remote Lands you'll travel with people who have made Asia the solitary focus of their own lifelong adventure. As our guest, you'll discover Asia on a journey that is completely, authentically your own, adapted from our own remarkable experiences and adventures over the years.
With Remote Lands you'll travel with people who have made Asia the solitary focus of their own lifelong adventure. As our guest, in the continent that our north American founders Catherine and Jay have adored and explored for decades, you'll discover Asia on a journey that is completely, authentically your own, adapted from our own remarkable experiences and adventures over the years.
Travelogues
An Asia-focused magazine brought to you by Remote Lands – a platform for adventure, luxury, and authenticity from experts and explorers around the continent.
What Others Say
Here is a small selection of the kind words our guests have said about us, as well as features by journalists and travel writers.
From the moment I happened upon the REMOTE LANDS website over a year ago, browsed the options, I knew that this would be well worth it. The entire staff is nothing less than professional with service that made us feel like royals.
This was truly the trip of a lifetime. Magical destinations, the most luxurious hotels in the world, and the most wonderful travel companions we could've wished for. We were treated like family everywhere we went and we have 14 new best friends.
We have used some of the top rated travel specialists all over the world and, without question, Catherine Heald and Remote Lands are at the very top of the list!