Example Itinerary
Beautiful Oman: Jewel of the Middle East
Oman, once a great power and prominence in the Middle East, all but disappeared off the radar during the 20th century. However, the country still retains its former glory in the form of bustling souqs, magnificent palaces, ancient forts - not to mention the county's plethora of natural wonders such as deep valleys that cut into towering mountains (wadis) and vast deserts stretching for hundreds of miles. This nine-day tour of Oman promises to rediscover it all. After exploring the capital of Muscat, you'll head cross country to Al Hamra, over mountains to the vast sand dunes at Wahiba, all before ending this memorable journey in the lush southern city of Salalah.
This itinerary is an example. It's designed to inspire you and provide you with thoughtfully curated ideas. You can choose to do this exact itinerary or completely personalize it. All trips are 100% bespoke.
Highlights
• Desert Nights: Travelers can stargaze into the clear, quiet nights of the Omani desert and wake to partake in sandboarding or go dune-bashing in a 4WD.
• History in Muscat: While staying in one of the ultra-luxe hotels of Oman's capital, travelers can explore the history and spirituality of Muscat at Sultan Qaboos Grand Mosque, Al Alam Palace, and the whiter-than-white Royal Opera House Muscat.
• Green Salalah: Known as khareef, from June to September Salalah turns green thanks to the dense fog and monsoon clouds from India, and during these months the brown countryside turns into a garden of Eden. All year round, though, the desert is alive with the picturesque wadis for which the region is so famous.
Day-by-Day
Day 1
Muscat
Kick off this nine-day tour of Oman upon arrival in the capital of Muscat, where you'll be met by your English-speaking guide at the airport. From there, it's on to your hotel. The rest of the day has been set aside for recuperation – you can also get to know your new surroundings in the evening with a stroll around town or with a laid back dinner.
Day 2
Muscat
Start your day with the hotel's buffet breakfast before embarking on a full day's sightseeing tour of Muscat. Your first stop is the highly-revered Grand Mosque, a highlight of the city that takes on a distinctly classical Arab appearance, despite being constructed as recently as 2001. From there, it's on to Bait Al Zubair Museum, as well as trips to a bustling waterfront souq, the magnificent Al Alam Palace, and a hilltop restaurant – all before returning for a well-earned rest at your hotel.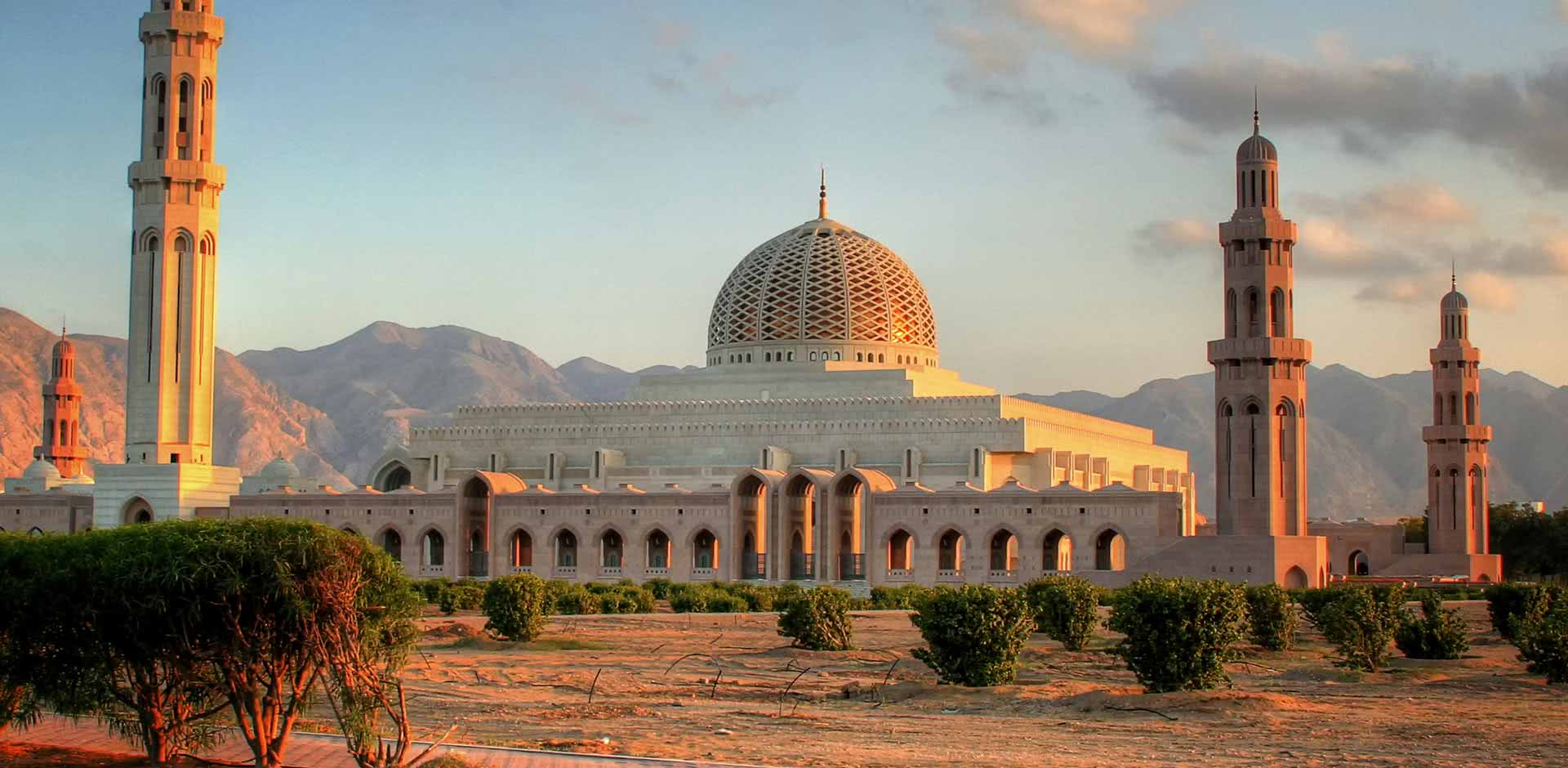 Day 3
Muscat
The Royal Opera House, a towering beacon portraying the long history of Muscat, awaits on the morning of this third day. Afterwards there's further cultural excursions to the Natural History Museum and Baushar archaeological site that dates back to the Iron Age. The afternoon takes on a completely new twist - and change of scenery: head to the Marina and embark on a relaxed 'Dhow' (traditional fishermans' boat) cruise around Muscat's coastline.
Day 4
Al Hamra
Watch as the scenery evolves into the stunning natural beauty of Oman's desert terrain as you make your way along the meandering 50-mile route from Muscat to the village of Al Hamra. Pass sparkling springs, ancient forts and slowly roll though isolated mountain villages. The day's final destination, Al Hamra, is famous for its date plantations as well as beekeeping; there's ample opportunity to see both of these ancient productions still thriving in the village today.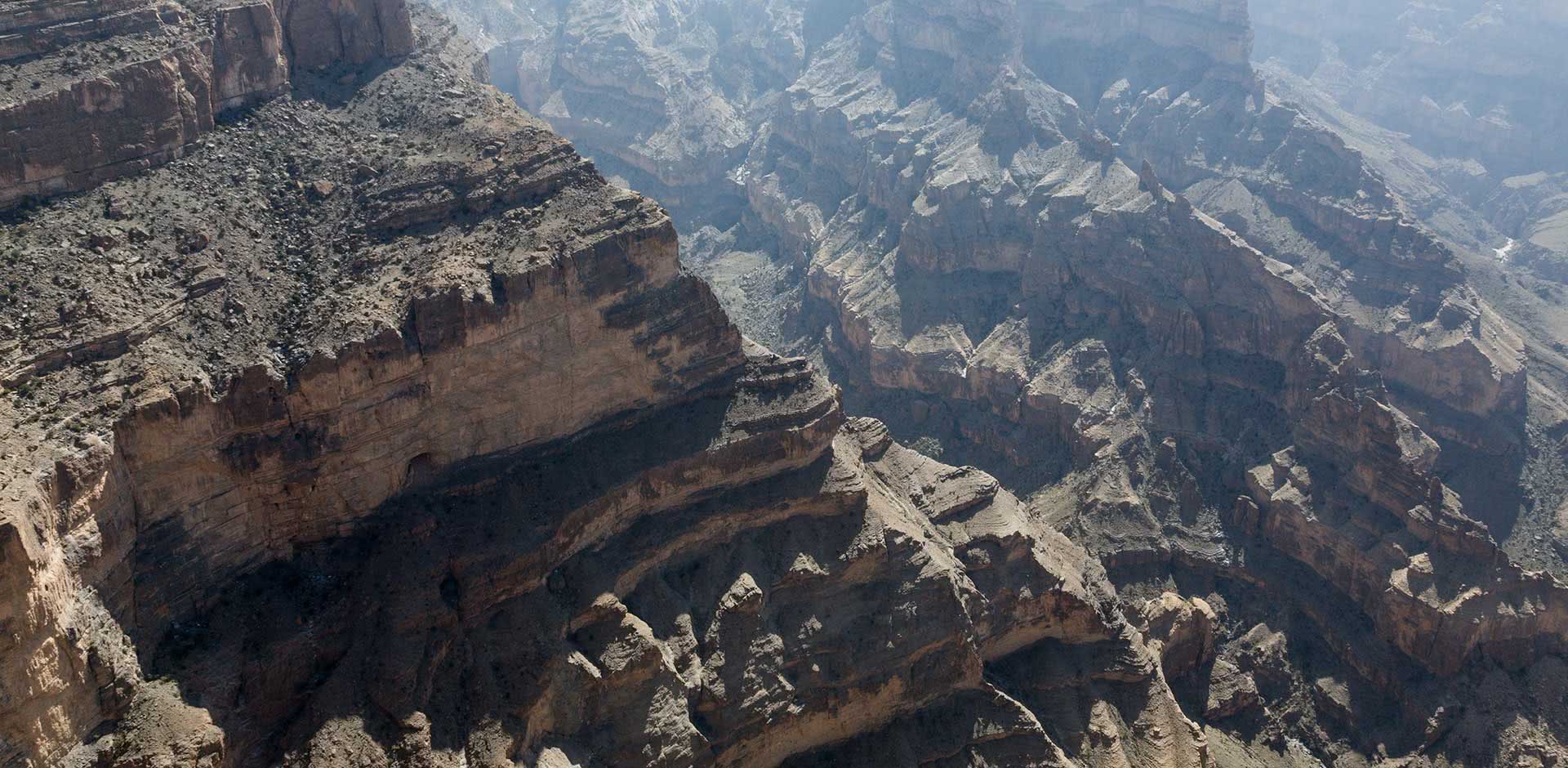 Day 5
Al Hamra
A whole host of cultural visits await on this fifth day. After breakfast, head out to Jabrin, one of the finest of castles in the country, dating back to the 17th century. There's a photo stop at Bahla Fort before the trip proceeds to a quaint pottery village where there's a chance to try your hand at the local art alongside local professionals. After lunch, hit the road again with a visit to the oasis fort of Bahla before returning to the superb 'The View' hotel, overlooking the mountains of Al Hamra.
Day 6
Wahiba Sands
A morning drive departs Al Hamra, making the scenic journey to the 17th-century 'Round Tower Fort'; here you'll be able to explore the ancient building and its surrounding 'souq', selling everything from cattle to intricately hand-carved "Khanjars" (daggers) and ornamental silver jewellery. The remainder of the day is set aside for the journey to the famous Wahiba Sands, an incredible sea of red sand dunes - some of which rise as high as 500 feet. No hotels here, so bed down for the night in traditional Bedouin-style tents.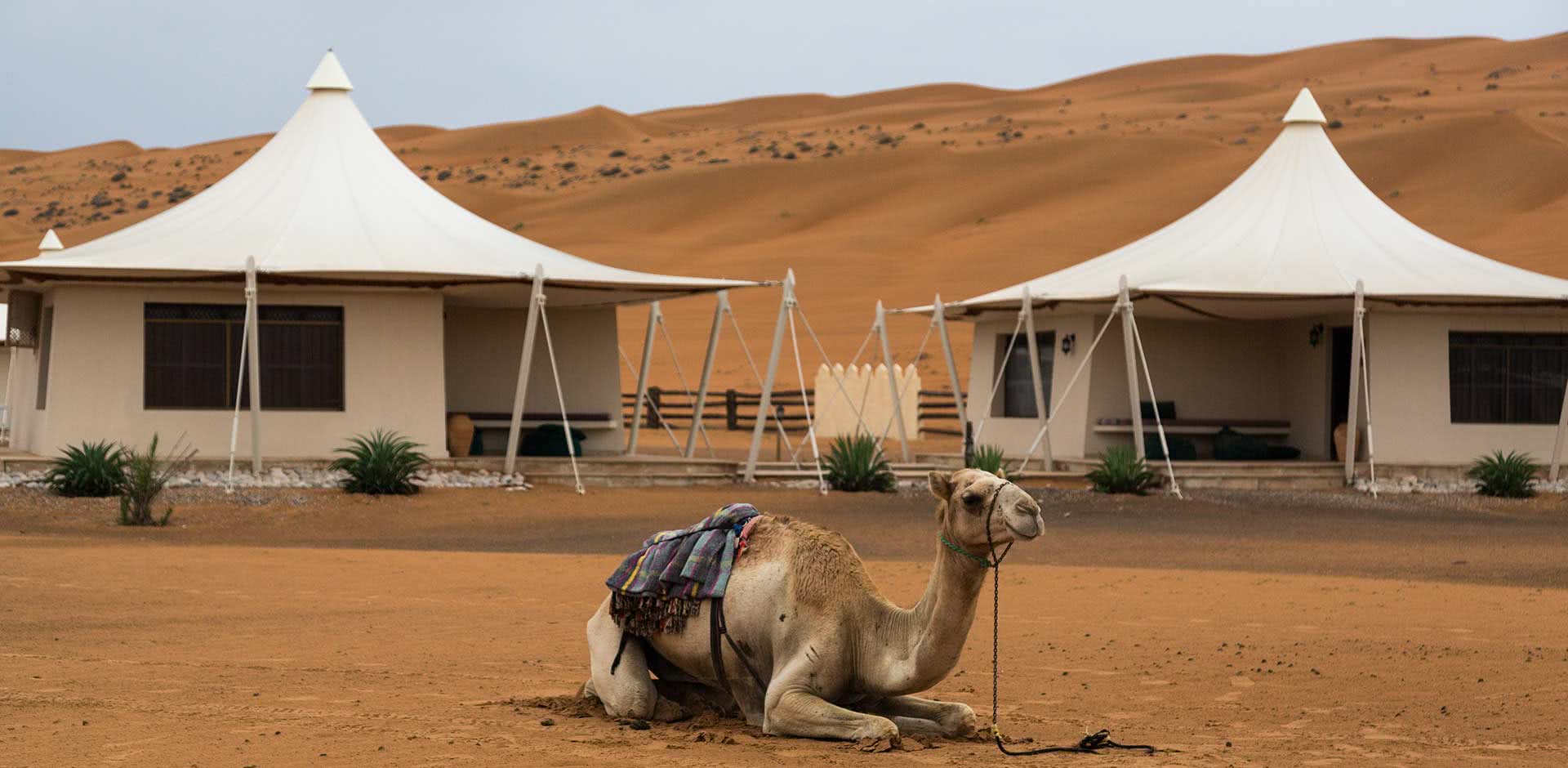 Day 7
Salalah
Set your alarm clocks for dawn to enjoy the spectacular sunrise over the glowing red Wahiba Sands. Enjoy a campsite breakfast before journeying out towards the magnificent Wadi Bani Khalid, a deep valley that cuts into the mountainside with clear blue water lying beneath. A valley-top picnic precedes visits to a fish jetty and dhow factory, and there's also time to stop by the pretty coastal town of Sur on the way back to the Muscat. From there, catch a plane to the southern city of Salalah and check in to Juweira Boutique Hotel.
Day 8
Salalah
Wake up surrounded by the greenery of Salalah, the southern Omani city known for its lush vegetation and Mediterranean climate. An interesting visit to the fishing village of Taqa is first on the day's programme, and here you can explore the old town's castle, fort and traditional Taqa stone houses. Stop by Khor Rori creek, the site of the ruined city of Samhuram, before passing through Mirbat, the ancient capital of Dhofar, and end the day with visits to the Biblical "Nabi Ayoub" Prophet Job's Tomb, a real highlight of Salalah that is perched high up in the "Jebels" (mountains).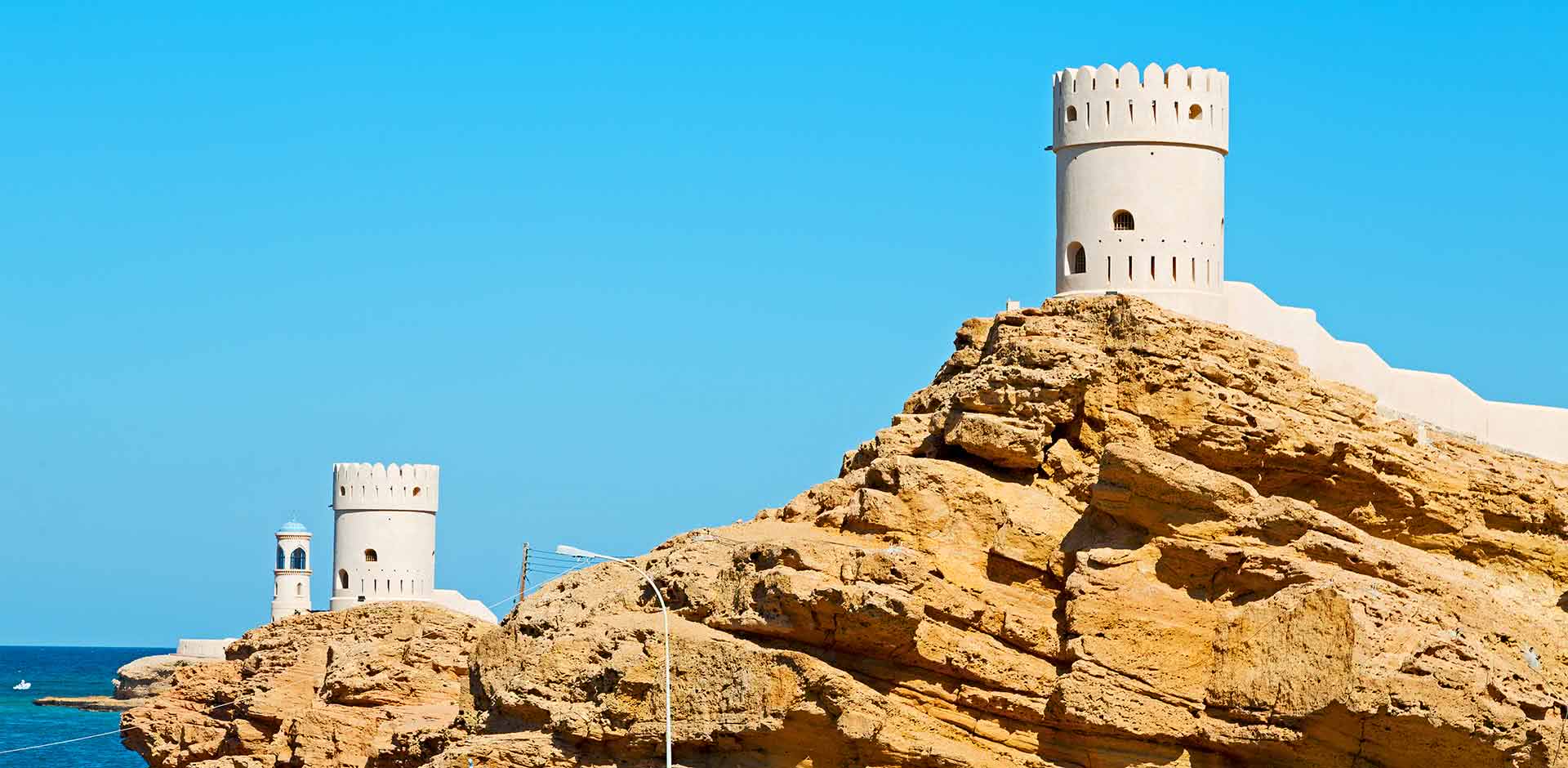 Day 9
Departure
A morning flight, after breakfast of course, takes you from Salalah Airport to your original starting point, Muscat. There's time to relax and enjoy the complimentary luxuries of the Plaza Premium Lounge before boarding the flight. Arrival in the capital marks the end of this nine-day trip, and guests are free to head on to their next destination of choice.
TERMS AND CONDITIONS
Price is based on double or twin hotel room occupancy and includes accommodation, transfers, car/driver, English-speaking guide, activities and entrance fees, breakfasts and some casual lunches while touring. Flights and optional special activities will be quoted separately. Most personal expenses, including dinners, alcoholic beverages, spa treatments and gratuities can be paid on the spot while traveling. Prices may vary depending on season, choice of accommodation and other factors.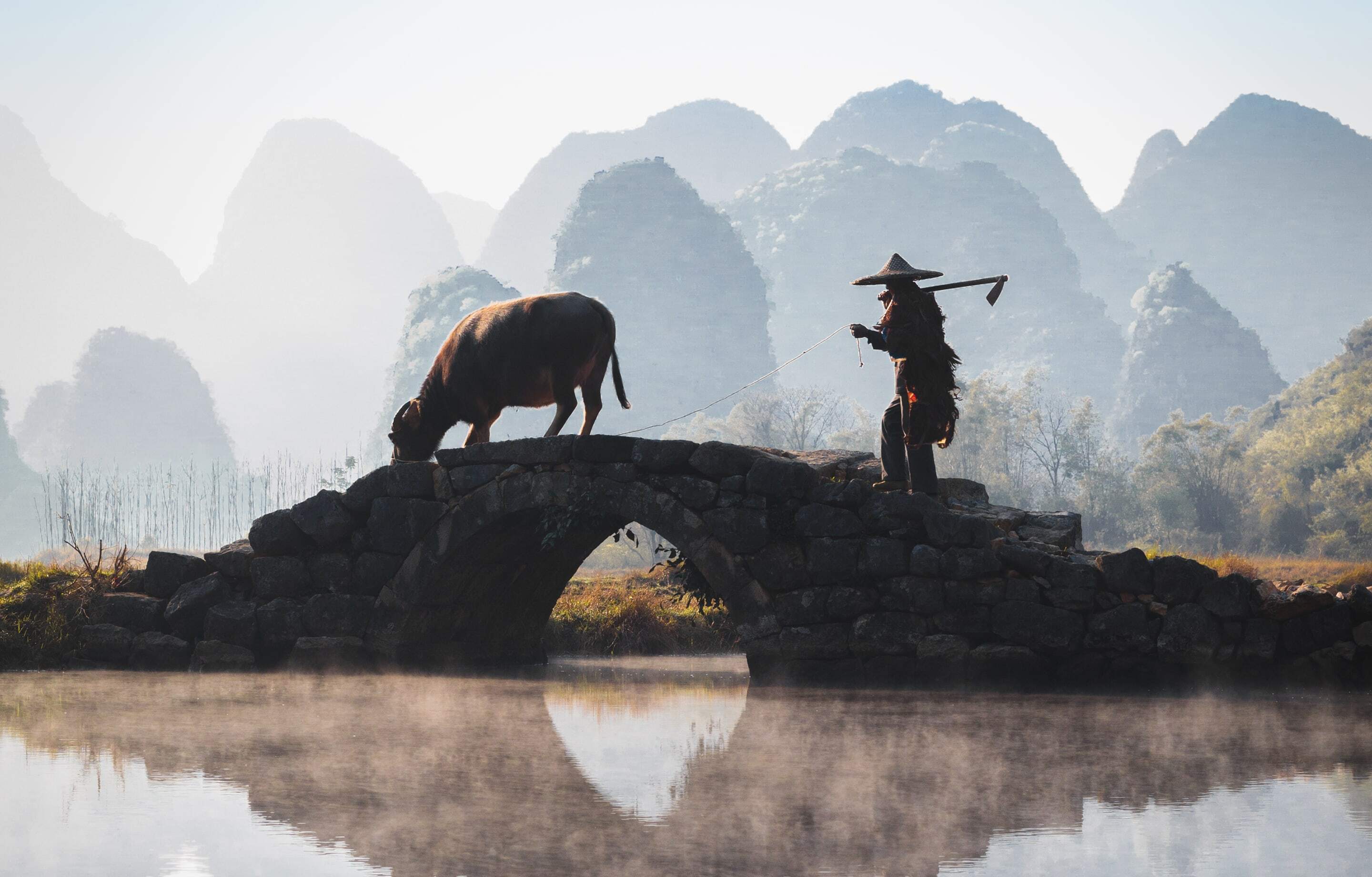 Why Remote Lands?
Exclusively Asia
With Remote Lands you'll travel with people who have made Asia the solitary focus of their own lifelong adventure. As our guest, you'll discover Asia on a journey that is completely, authentically your own, adapted from our own remarkable experiences and adventures over the years.
With Remote Lands you'll travel with people who have made Asia the solitary focus of their own lifelong adventure. As our guest, in the continent that our north American founders Catherine and Jay have adored and explored for decades, you'll discover Asia on a journey that is completely, authentically your own, adapted from our own remarkable experiences and adventures over the years.
Travelogues
An Asia-focused magazine brought to you by Remote Lands – a platform for adventure, luxury, and authenticity from experts and explorers around the continent.
What Others Say
Here is a small selection of the kind words our guests have said about us, as well as features by journalists and travel writers.
From the moment I happened upon the REMOTE LANDS website over a year ago, browsed the options, I knew that this would be well worth it. The entire staff is nothing less than professional with service that made us feel like royals.
This was truly the trip of a lifetime. Magical destinations, the most luxurious hotels in the world, and the most wonderful travel companions we could've wished for. We were treated like family everywhere we went and we have 14 new best friends.
We have used some of the top rated travel specialists all over the world and, without question, Catherine Heald and Remote Lands are at the very top of the list!