Last year's first ever Bangkok Michelin Guide – in which 17 Bangkok restaurants joined the elite of the Michelin star rankings – saw surprise winners such as the now famous Jay Fai's Michelin-star street food. This year the first Thailand restaurant not to be found in the Bangkok area got a Michelin star for the first time: PRU.
Phuket's own PRU, a restaurant founded on an ethos of sourcing 100 percent of its ingredients from the surrounding Thai landscape, has been awarded a Michelin star in the Michelin Guide Bangkok, Phuket and Phang-Nga 2019. PRU is the first non-Bangkok area restaurant to be awarded this distinction, though Ruean Panya in Samut Sakhon and Suan Thip in Nonthaburi just outside of the Bangkok area also received stars this year. PRU is among a total of 23 one-star restaurants selected in the 2019 edition, and it is one of 10 that are being listed for the first time.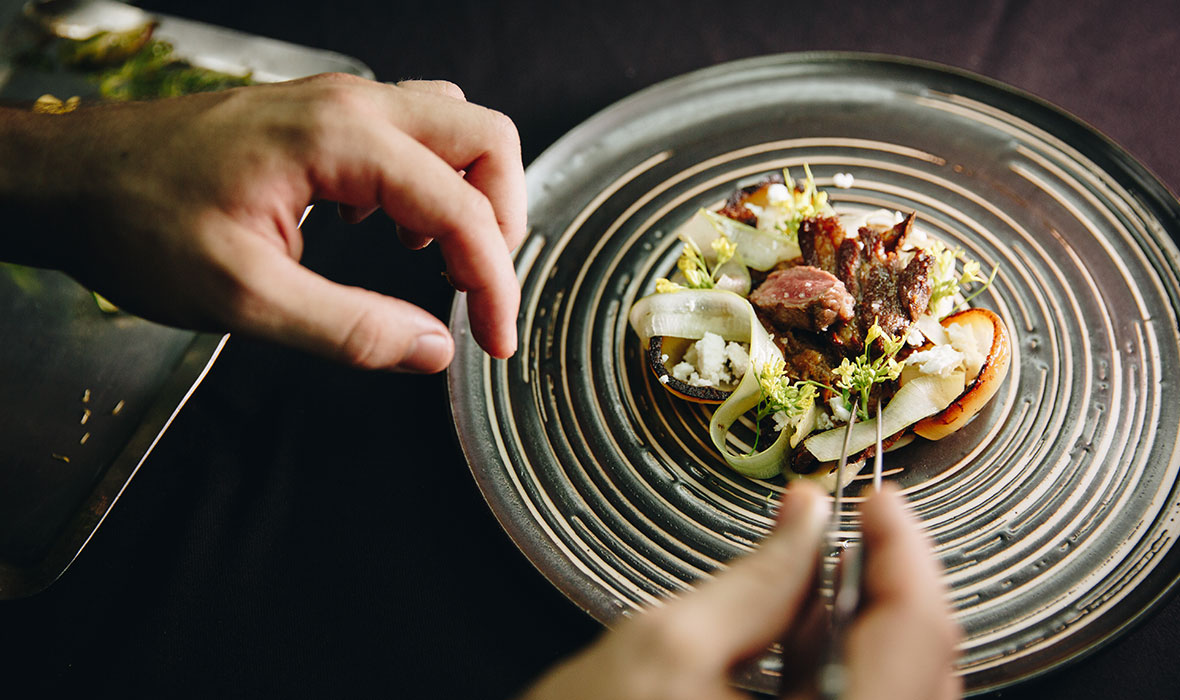 For the Phuket and Phang Nga region 14 other restaurants were in the "plate" and "bib gourmand" categories, with PRU as the only star.
Housed within the Trisara luxury resort, PRU's name is an acronym derived from "Plant, Raise, Understand" and also serves as a nod to Trisara's in-house farm, "Pru Jampa." The 96-hectare organic farm produces many of the indigenous ingredients used in the restaurant's cuisine.
Much of the farm's produce is composed of native flora that was preserved when land was cleared for the resort's construction in 2004; the farm is also responsible for some animal-based ingredients such as free-range chicken eggs. Other seafood and meat-oriented dishes are typically sourced from surrounding rivers, coasts, and neighboring farms of greater Phuket.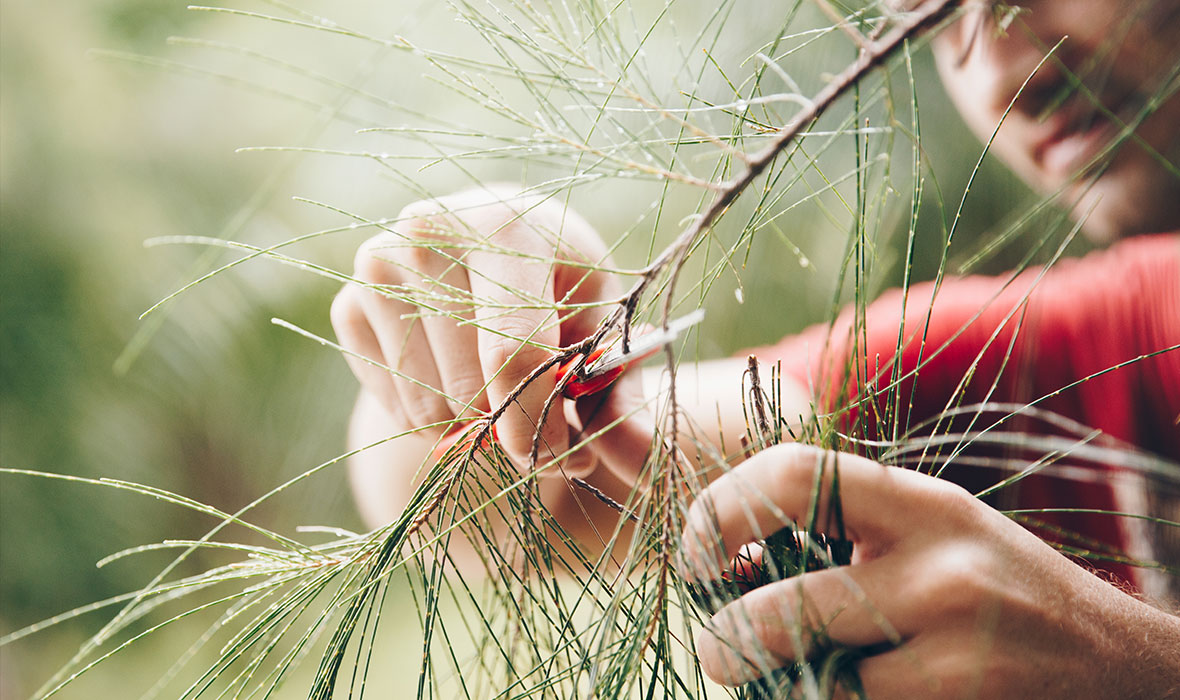 The restaurant's Head Chef Jim Ophorst — who prefers to go by "Chef Jimmy" — first made a name for himself in the culinary world at Gaggan in Bangkok, named the best in Asia two years in a row by The World's 50 Best Restaurants list. Chef Jimmy has carried his experiences growing up near the sea in the Netherlands with him as inspiration for such PRU dishes as smoked abalone with duck egg and hamachi tartare, though the bulk of PRU's offerings tend to be vegetable-based.
Chef Jimmy takes an overall holistic approach to his cooking, believing that a great product at the table stems from building strong connections with the surrounding farmers and community. In a recent interview for the Michelin Guide, Chef Jimmy also pointed to his style of treating his chefs and staff at PRU like family as a significant contributor to the restaurant's success.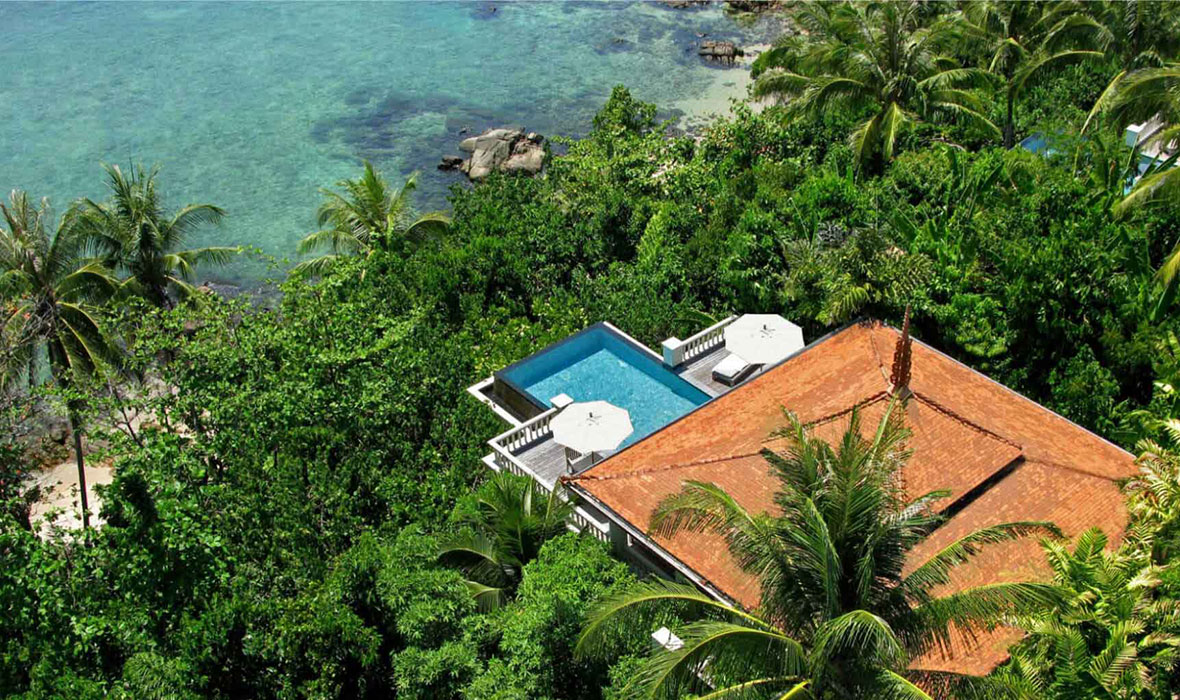 For resort guests, Trisara itself houses 48 villas and private residence accommodations, but PRU accepts reservations from all comers. Chef Jimmy's team prepares cuisine in either six- or eight-course fashion, with wine pairings tailored according to the main courses available on a given night. According to the latest Michelin guide, as a resort island, the status quo in Phuket has been chefs and restaurants catering to classical "resort tastes" featuring typical pairings akin to Maine lobster alongside European wine.
PRU and its on-site organic farm within Trisara have played an integral role in a movement that has sought to blend international tastes with regional ingredients, fostering a more sustainable approach to creating gourmet meals while benefiting a local network of small-scale producers. This "farm-to-table" approach is beginning to appear as a focus for many other Thai restaurants and eateries named on this year's list.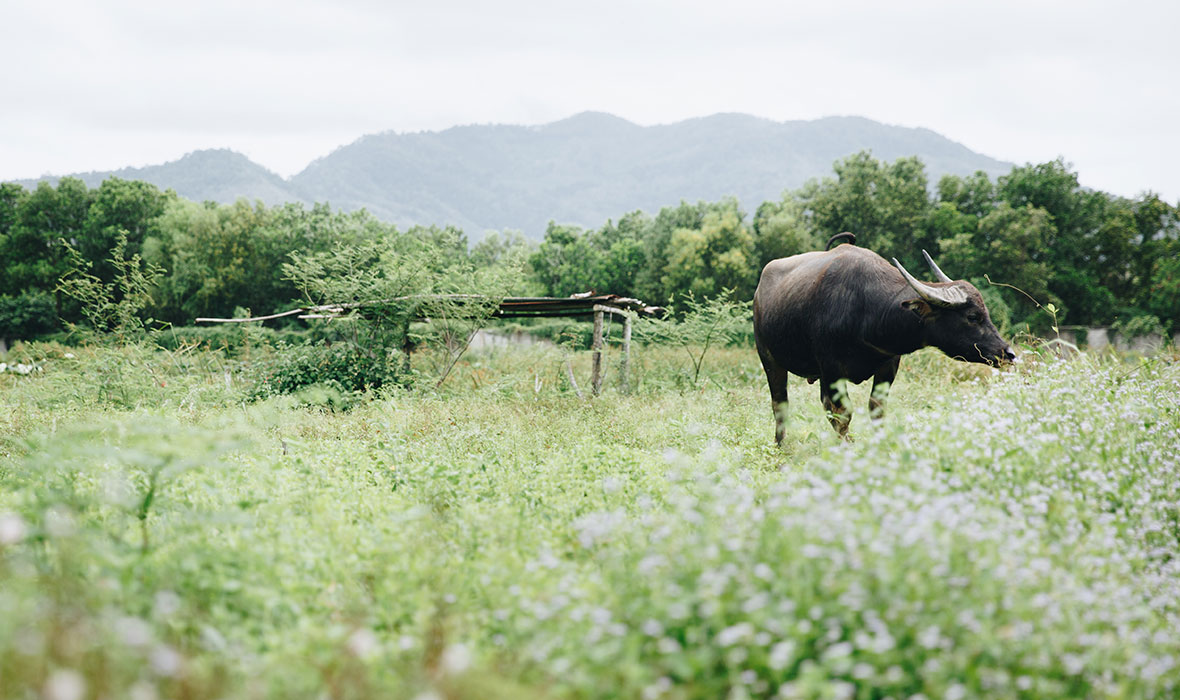 The Pru Jampa farm also takes this philosophy of sustainability beyond the table to its waste management practices. Even kitchen scraps, for example, return to the farm in the form of nutrient-rich compost, and naturally occurring red worms help keep the soil aerated and fertile. Free-range chickens and goats are also kept on-site, and native plants from flowering reeds to lotus blossoms line freshwater ponds and serve as garnishes for PRU entrees. The Trisara ponds often yield catches of catfish that find their way to the table.
The two other restaurants with a newfound one-star selection on this year's Michelin list, Ruean Panya and Suan Thip, are closer to Bangkok but are still located outside of the core urban area. Ruean Panya, in Samut Sakhon Province, is a family-run establishment where special attention is paid to combining food with art. Suan Thip, in Nonthaburi Province, is set amid verdant surroundings of native trees alongside small ponds and features a menu with offerings inspired by traditional recipes of Thai royalty.
These two restaurants, along with PRU in Phuket, help round out a selection year in which the Michelin Guide in Thailand made its first foray into covering new territories both within and beyond Bangkok. The complete 2019 selection edition is now available in a bilingual digital edition, published in both Thai and English. A print version will be available at leading bookstores as of November 16, 2018.