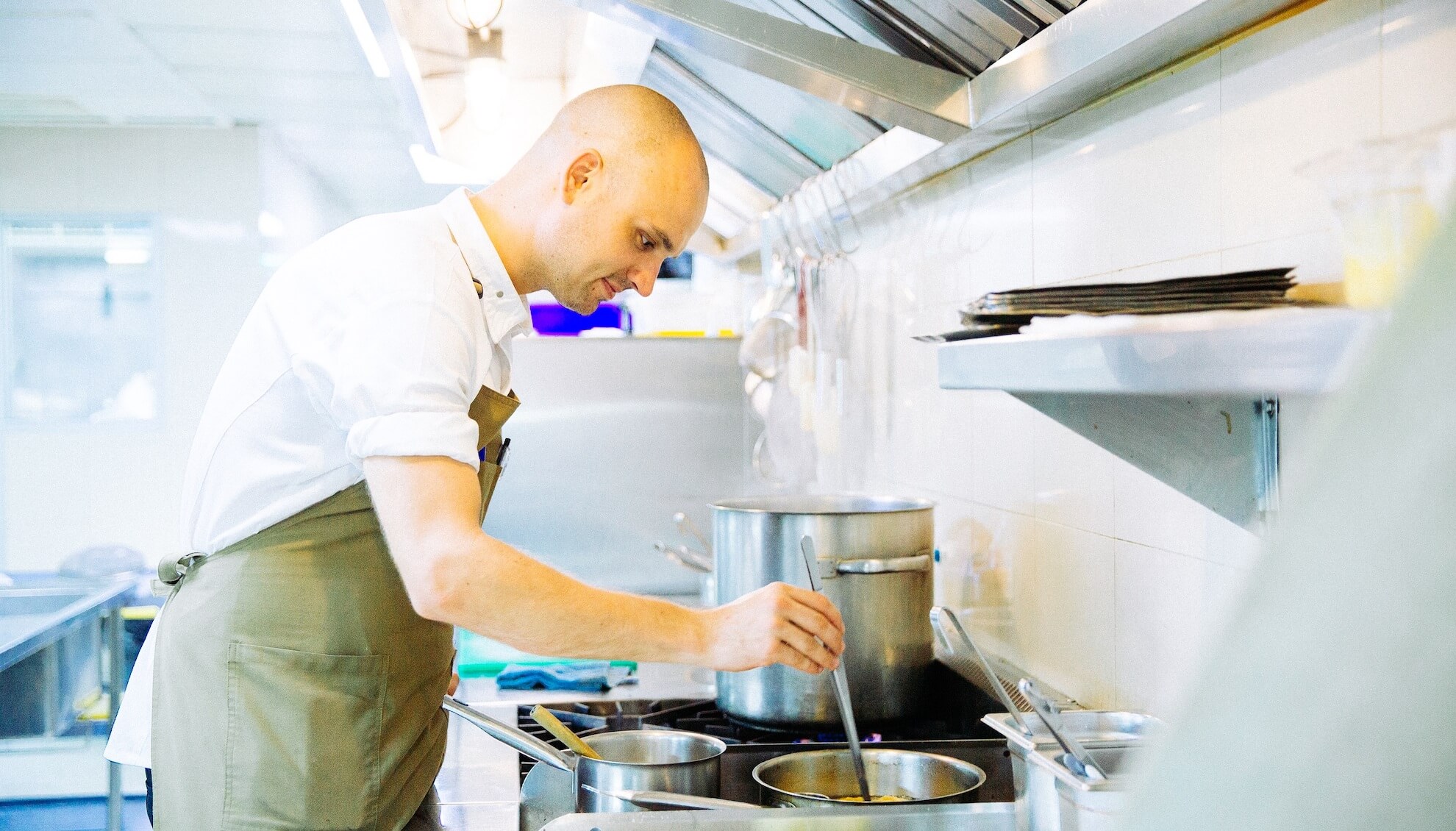 One silver lining of the downtime provided by the Covid-19 pandemic is the opportunity to take a step back, recalibrate and get creative. One such establishment using this time to improve and innovate is PRU, Phuket's first and only Michelin-starred restaurant, housed at Trisara resort.
PRU stands for "Plant. Raise. Understand." — a sustainable concept inspired by the ecosystems and biodiversity of Thailand. Indigenous ingredients are grown and permaculture-focused farming methods are implemented at the Pru Jampa Farm, which supplies the restaurant with produce as well as a space for experimentation.
Expanding on those core values, a new PRU research and development team was launched in 2020, while the Covid-19 lockdown aided the development of a revised menu that balances PRU's signature dishes with subtle elevations. We spoke to Chef Jimmy about how and why the team is constantly enhancing the PRU dining experience.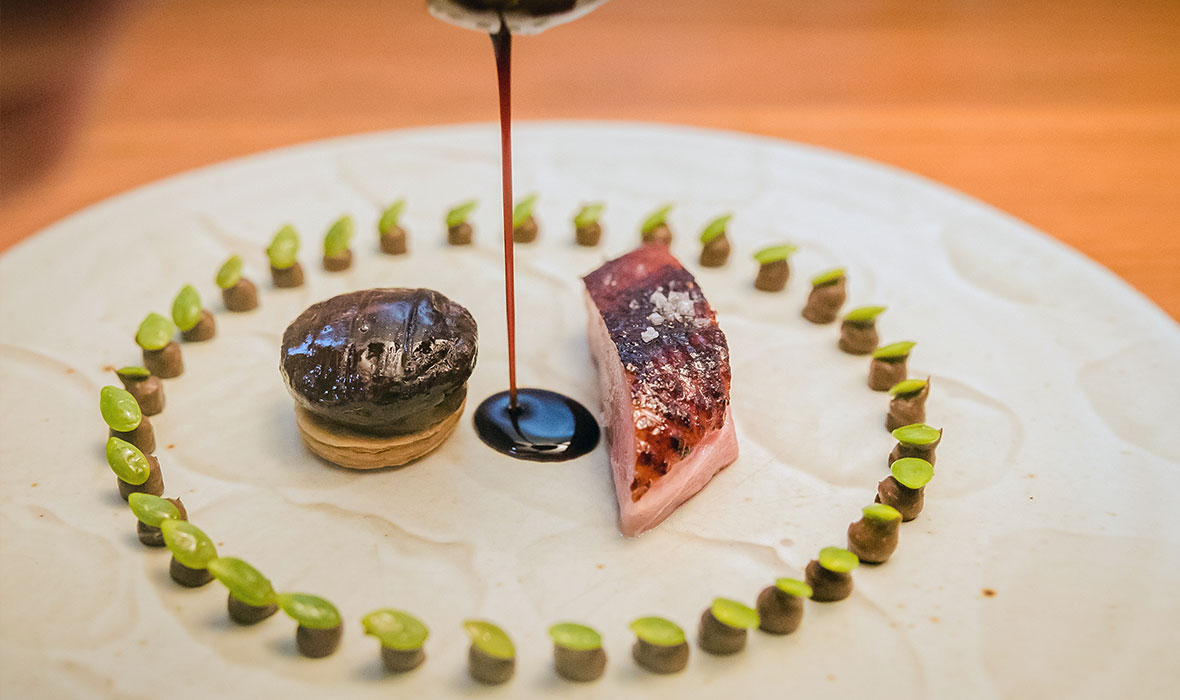 How has PRU developed since that first Michelin win in 2018? Are there pressures to retain Michelin status (as PRU did in 2019), to innovate, or to keep consistent with PRU's values?
The PRU team is always developing and improving the restaurant – taking things to a higher level. Since we got the Michelin star, the cuisine we serve has evolved, the service has been improved and the restaurant has got a whole new look. Of course, the star also brings pressure. When we first opened the restaurant, guests would come without any expectations and were always very surprised with what we were doing. Once you get recognized by Michelin, the whole thing turns around. We're not the "small boys" anymore; we're one of the "big boys" (as we call it). People are looking at you and try to take you down for every single step you make, but we believe that pressure also pushes us to create an even better experience for guests.
Is farm-to-table dining a rising trend in Thailand's food scene, especially when it comes to hotel restaurants? How has PRU trailblazed and elevated farm-to-table dining?
When we opened the restaurant nearly four years ago, we called it "Modern Creative Farm-to-Table Cuisine." Now, many other restaurants and hotels are doing this, so we've decided to take things a step further and step away from the farm-to-table label. Now, we take our guests on a journey through Thailand, where each dish represents a different region in this beautiful country. By doing this we can support local communities nationwide and source the best produce available from each region.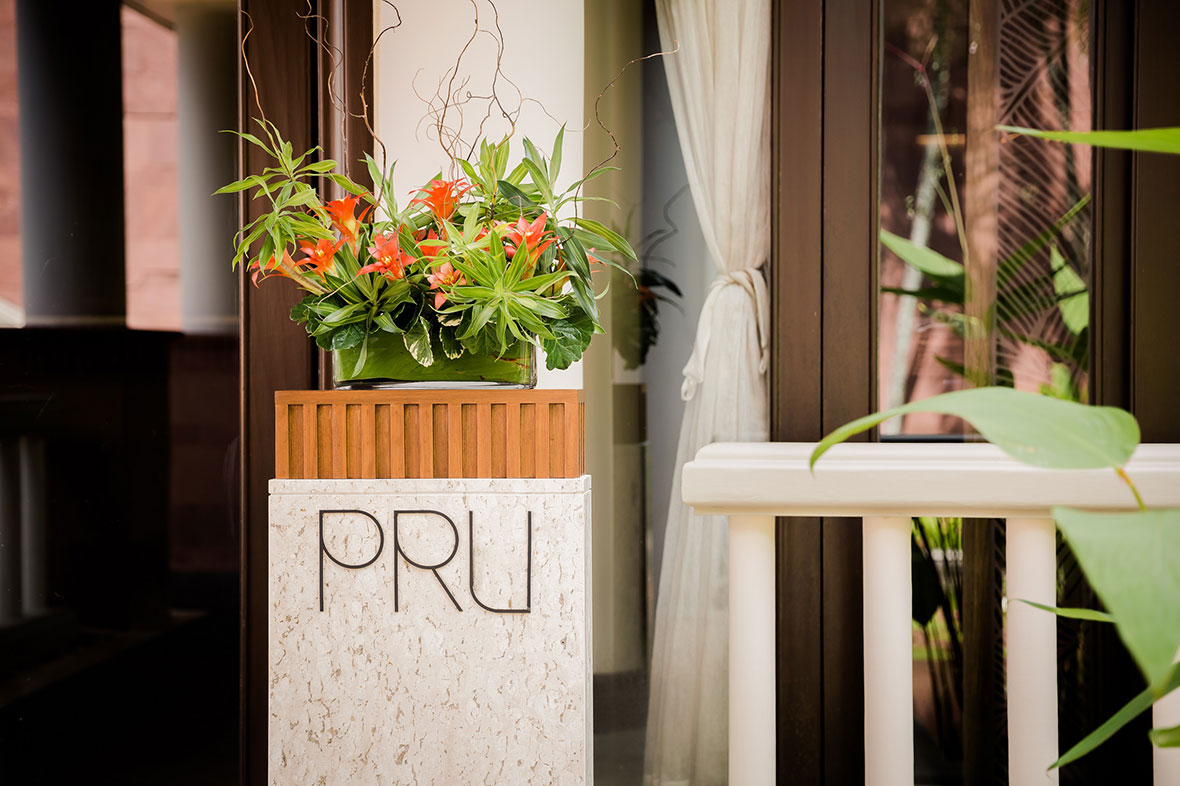 How important is sustainable farming to Pru Jampa? What new developments and research are you working on?
Sustainability is one of the biggest terms in our restaurant and it all starts at our own farm, Pru Jampa. We use leftover food to generate our own compost and only organic methods for growing vegetables. At the beginning of the year we launched our new Research & Development Program in order to understand more about local produce and farming.
PRU offers a vegetarian tasting menu – why was it important to offer this option? How does this menu in particular showcase exotic and/or regional ingredients?
Since the beginning, PRU has always had a vegetarian menu. Actually, most of our dishes start with a plant-based idea and protein is added later on. That's what makes PRU different from other restaurants. Every dish at PRU showcases ingredients that may not be common in Thai cuisine and for sure not in European cuisine. We want the guest to experience something they might not have seen or tasted before.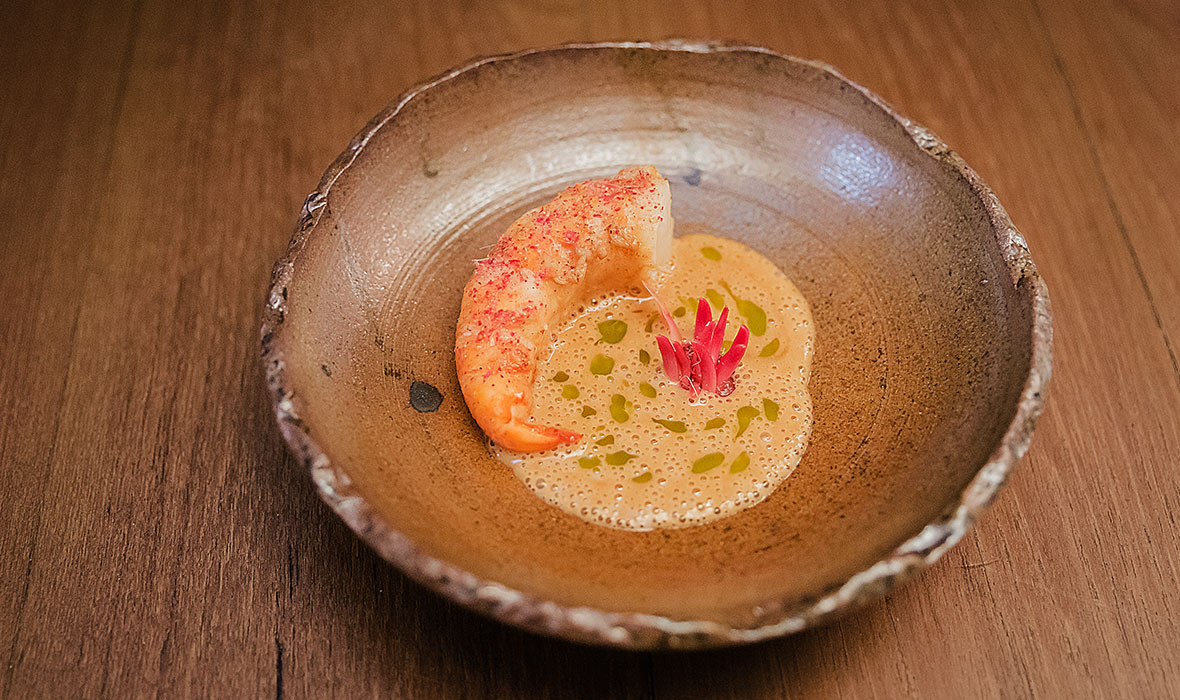 Has the Covid-19 lockdown period provided you with the opportunity to experiment?
Lockdown in Phuket was a real lockdown: I was locked up in Phuket Town for nearly a month. When restrictions were lifted, we took the time to do more research, then started trials throughout June in order to come back with a whole new menu when we reopened on July 3rd.
What's new on the menu and why?
80% of the menu has changed. We kept some of our signature dishes, but they're presented and experienced in a different way. Once you have a signature dish, it's important to let that signature evolve – just as the restaurant experience should always be evolving. We've used new ingredients because they're in season now or it's something we have discovered lately and want to showcase on the menu.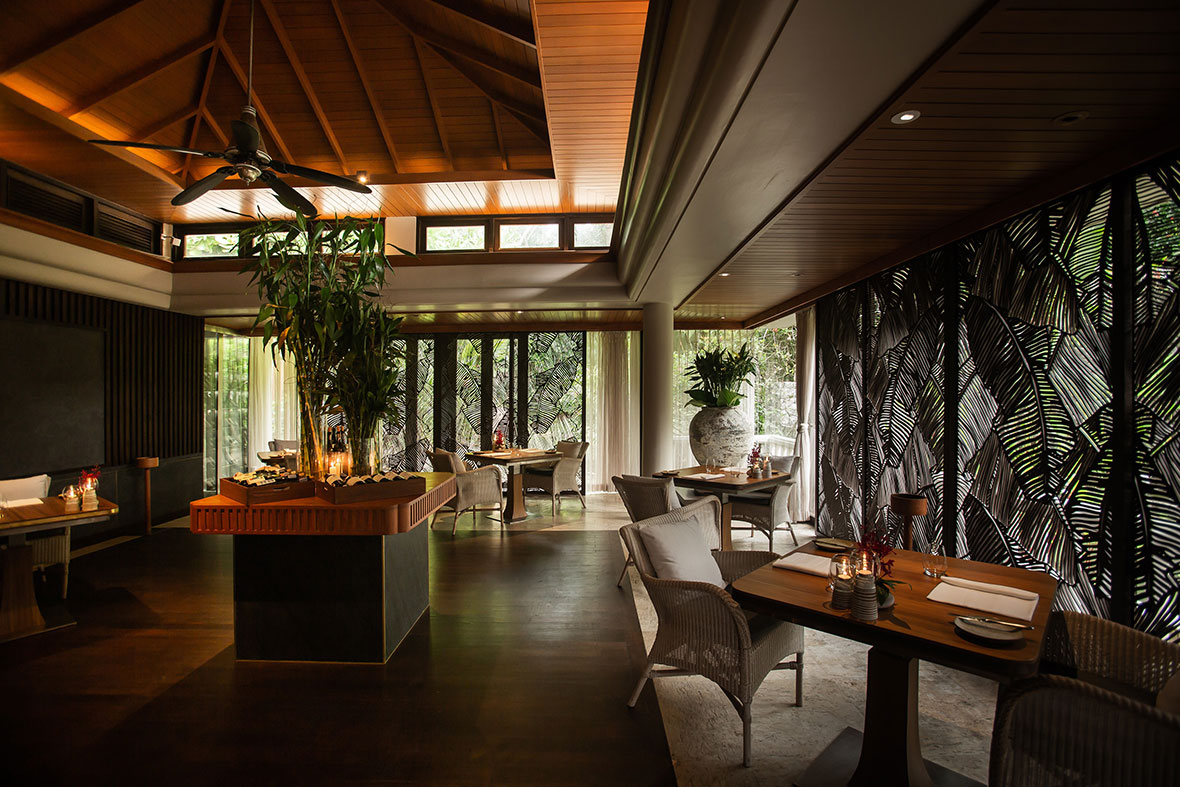 Pru Jampa has also been hosting pop-up events — what sparked this idea?
Actually, the idea came from Noma, a restaurant in Copenhagen, which opened a natural wine bar before reopening the restaurant in full. We wanted to do something similar to get staff back to work and into the feeling of the "New Normal." By doing pop-up events, we had the time to spend on our new menu and experience before we reopened the restaurant.
We have to ask about that single carrot dish – what makes it so special?
The carrot was the first dish I created for the restaurant and this was the start of everything. Presenting one single ingredient in a way that people might never have tasted before. The dish has evolved over the time, just as the restaurant has, but it's still simple, honest and amazing in taste.
PRU Experience tasting menus are available in seven or five courses, plus "Discovery" or "Premium" wine pairing options. Trisara is a luxury resort comprised of pool suites and villas, located in northwest Phuket, just a 15-minute drive from the airport.