Tohoku is Japan's travel secret. It's expansive, it's diverse, and it's a way to experience rural Japan without a fuss. Among other things, Tohoku is sparsely populated because of the harsh seasons, winter especially – but that need not be a bad thing. Remote Lands has issued a number of new itineraries in recent years to try to get this destination noticed in every season – especially winter.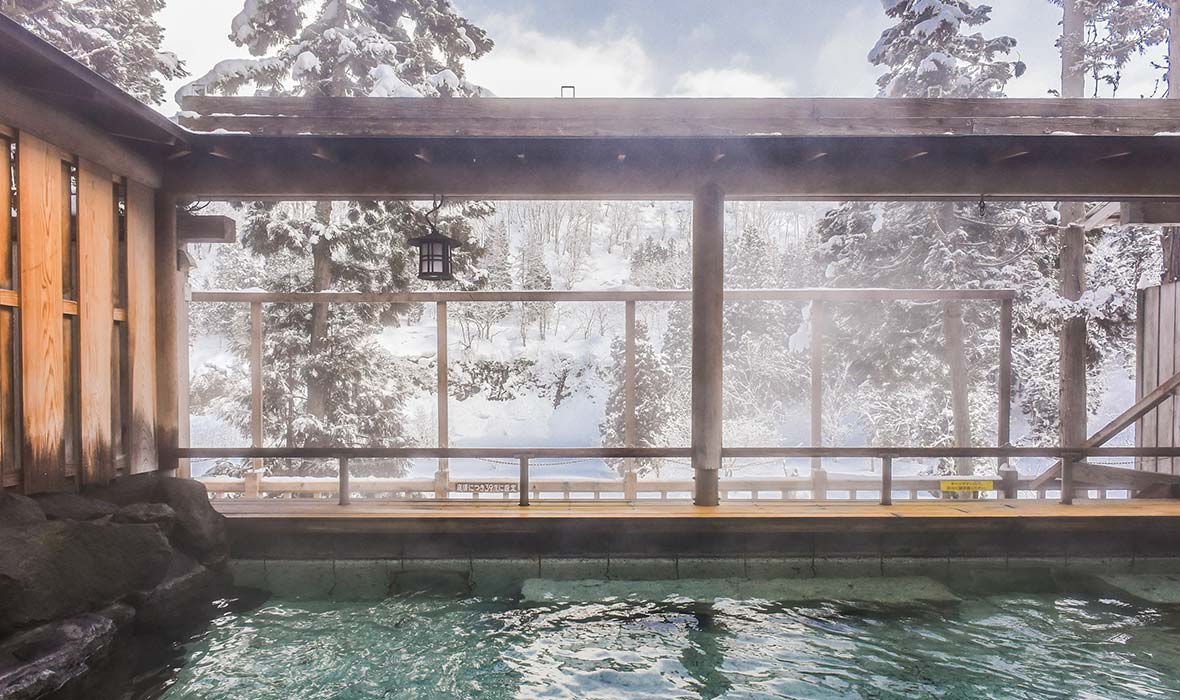 The Tohoku prefectures allow travelers to get a great shot at both the culture and the slopes. Starting off in Tokyo, visitors can take the high-speed rail and be in Oirase with their skis before they know they've left. From there travelers have their choice of Iwate Snow Festival, the Samurai stronghold of Kakunodate, the onsens of Yamagata, and the natural beauty of Urabandai.
Oh, and the snow monsters – did we not mention the snow monsters? The most Instagrammable sight in the whole of Tohoku is likely to be the "snow monsters," a result of the fast, harsh onset of winter in Tohoku. The trees are covered in an odd, heavy snow that turns the mountains into what looks like an abstract art exhibition.
The best place to see the snow monsters and get some of the best skiing in Tohoku is at Mount Zao. In the summer, it's the site of hiking, but when the tough winter comes along, those hills belong to the skiers. For even more mobility, hop on a snowmobile and go snow monster hunting.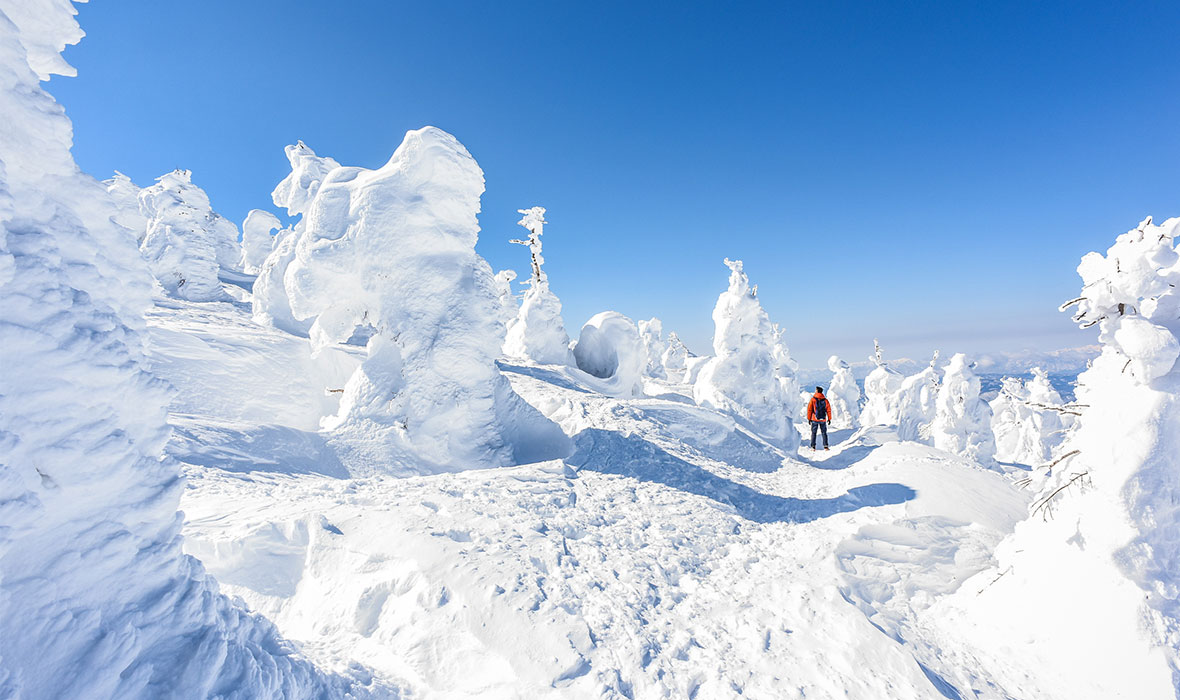 "With the varied terrain – coastlines, mountains, volcanos, fields, lakes – there is so much to do and see in Tohoku. It is also very seasonal so there is something special to do in each of the six prefectures every season. There's a road called Sakura Dream Road with 88-viewing spots to see cherry blossoms. There's also a "sushi city" – a small city that has the highest density of sushi restaurants in all of Japan. There's also a little hot spring town called Ginzan Onsen that is pedestrian-only with quaint old buildings that is simply magical when it snows. I think Tohoku is the perfect place for people who want to do, see, and eat a lot – and be far away from the crowds." — Travel expert Trinity Nguyen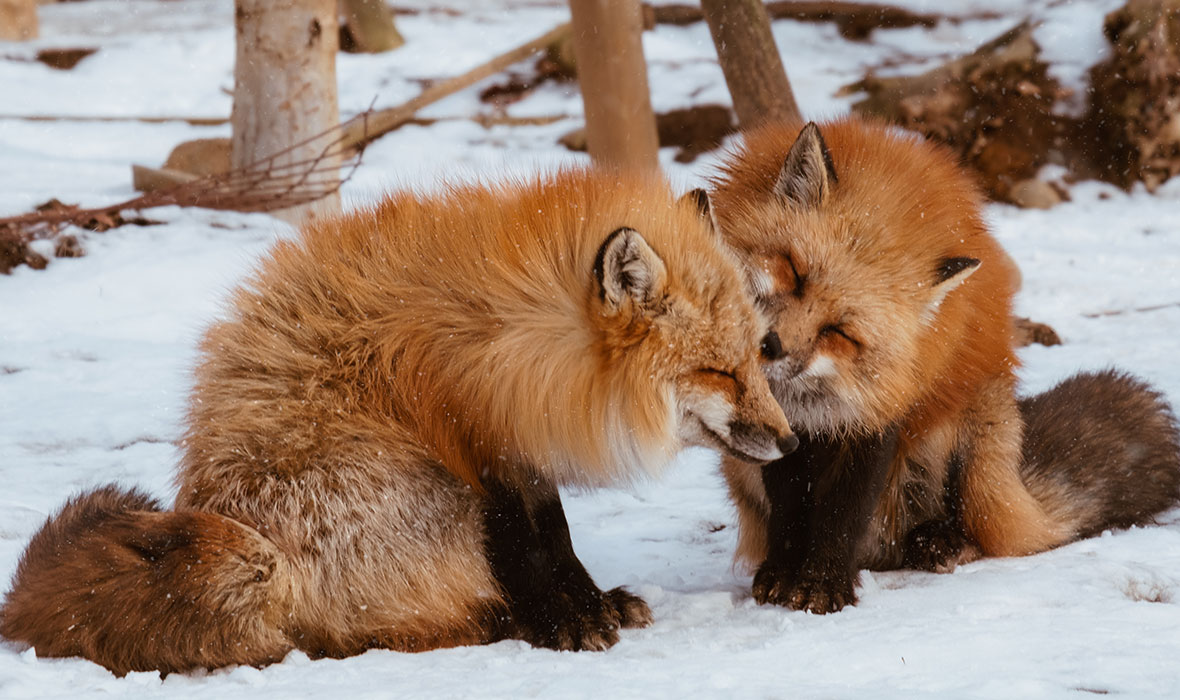 Because the area of Tohoku is less developed than other regions of Japan, you won't find a Ritz or an Aman nearby, but the accommodations can still be pretty plush. Zao Onsen, for example, from the eponymous Mount Zao, is an excellent stop for skiers. The rural surroundings are a great chance for visitors to get acquainted with the concept of a ryokan, a traditional Japanese inn. Two of particular note that should be on every Tohoku traveler's list are Kakunodate Sanso Wabizakura and Onsen Ryokan Harataki.